A Special Feature

CAPE COD BRUSH BREAKERS


"A pictorial history of the unique forest firefighting apparatus"
By Britton Crosby
First Posted January 2001 - Re-released April 2014
(Updated April 2014)



< PREVIOUS | BRUSH BREAKER INDEX PAGE | NEXT >



Page 15
Plymouth County Forest Fire Apparatus
1950s - 1960s

On this page
15 - Plymouth County Brush Trucks & Tankers - 1950s-1960s
1950s
1962 Onset PW
1964 Lakeville
1964 Marion
1960s Duxbury
1965 Wareham
1967 Middleboro Jeep
1967 Carver
1968 Wareham,/Rochester

This 1950s Dodge Power Wagon brush breaker served in the Manomet
section of Plymouth.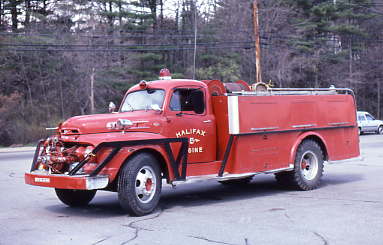 Halifax, Mass. in Plymouth county operated this truck. Light duty bars
protect the apparatus for off road work.

Carver brush breaker 24.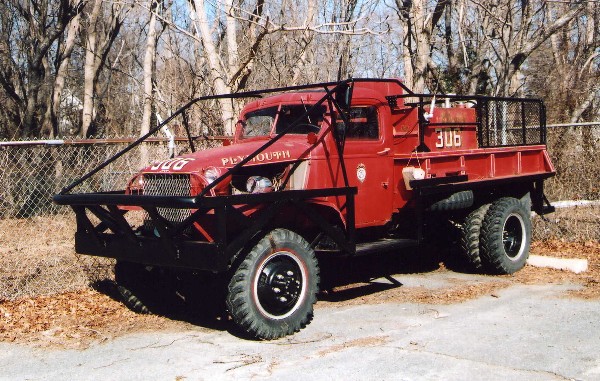 Old Plymouth breaker. Photo Feb 2005.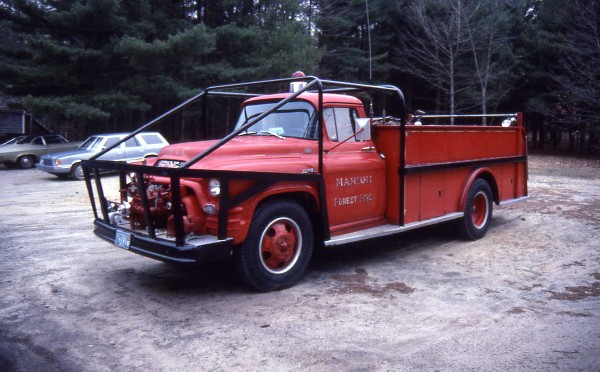 1950s GMC forestry truck, Marion Fire Department

Marion Engine 4

Marion Engine 4 shown at Wareham parade in 2007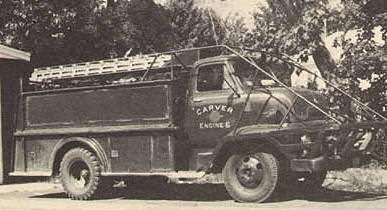 Large brush breaker in Carver (Plymouth County).
1960's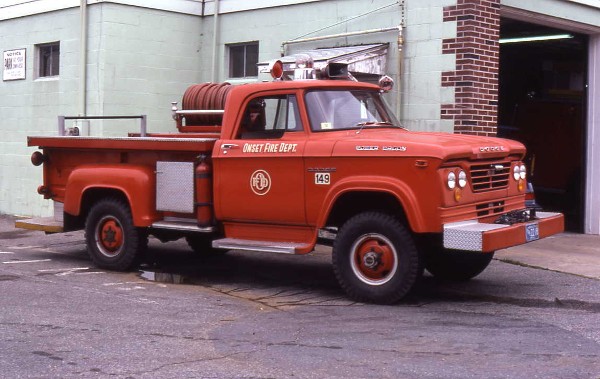 Onset F-9 - 1962 Dodge Power Wagon 200 gallon forestry truck

Lakeville Engine 4 was a 1964 International / Maxim 250 gpm / 575 gallon
Brush Breaker.



Lakeville's 1964 International / Maxim brush breaker became Forest Fire 2 (64)

1964 International / Maxim 750 gallon brush breaker operated by the
Marion Fire Department in Plymouth County was originally called Engine 5.
It later became Breaker 1.



Marion's Breaker 1 (127) is the 1964 International.

Freetown, MA Brush Breaker



1965 TRUCKS


1965 Jeep Forestry 8 belonged to the Wareham Fire Department.

Wareham Jeep Forestry 403 in 2007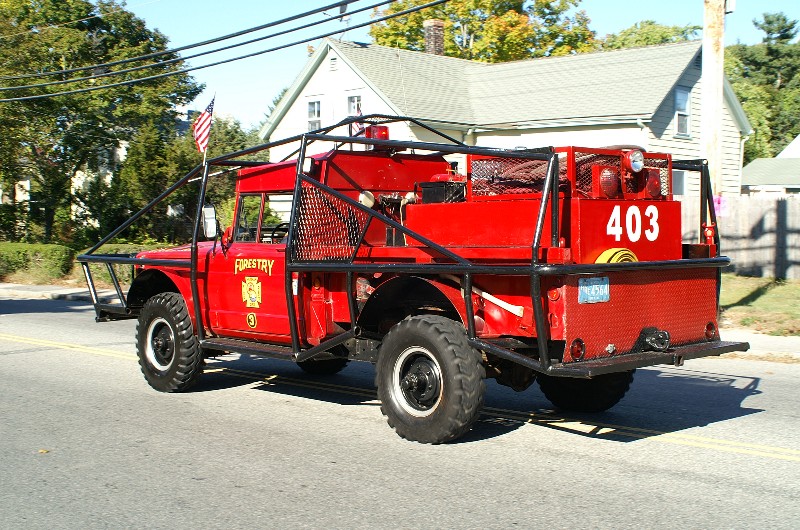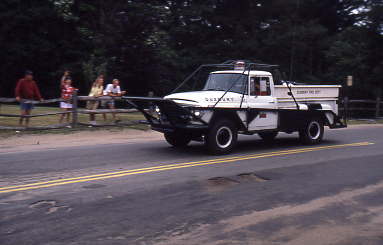 1960s International brush breaker from Duxbury.
Middleboro Forest Fire 2
1967 Jeep brush truck.

This 1968 GMC / Maxim 250 / 500 Brush Breaker was originally owned
by Wareham Fire Department. Rochester later purchased it and
ran it as Breaker 195.

1970"S BREAKERS & FORESTRY TRUCKS

Plymouth Fire Department placed this 300 gallon International / Farrar brush breaker in service in 1970.
Page 1
The Story of Brush Breakers
Apparatus Index Page
< PREVIOUS | BRUSH BREAKER INDEX PAGE | NEXT >



Cape Cod Brush Breakers
Special Feature
CapeCodFD.com