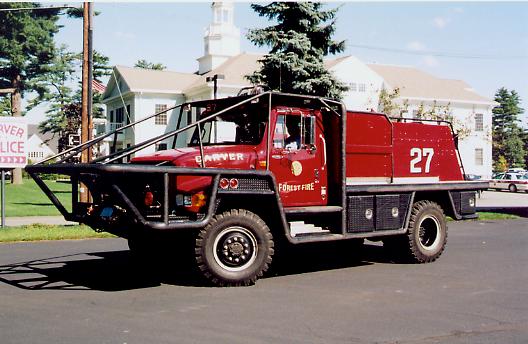 EJ Murphy built this brush breaker for Carver Fire Department in 1991.
It is an International / Murphy 250 /750 breaker assigned to Carver Station 1.
(2002 photo)

This 1991 International / Metal Masters forestry truck is assigned to the Cape Cod National Seashore.
F-277 has a 500 gallon tank, 175 gpm pump, and Class A foam.

The CCNS Forestry 277 in Sept 2002.

This is what the rear of CCNS Forestry 277 looks like.
Sept 2002.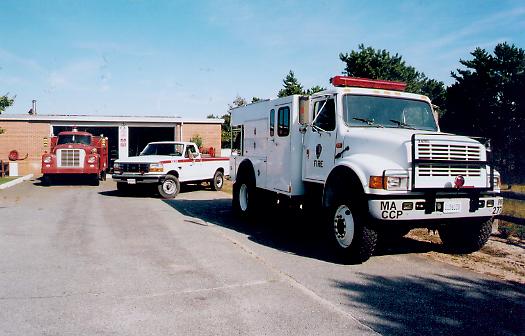 The Seashore station at Marconi in South Wellfleet.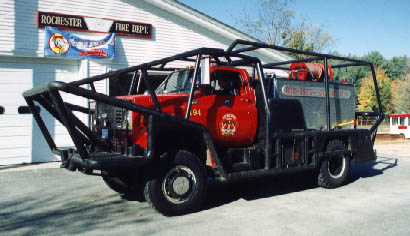 This brush breaker was built for the Rochester Fire Department. It is a 1984 Chevy 4x4,
with bar work and bodywork built in 1990. Breaker 194 carries 800 gallons and has (2) 250 fire pumps.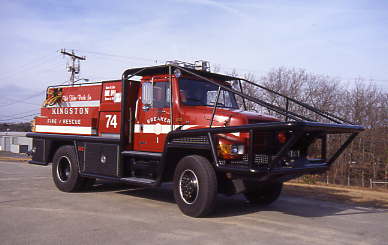 Kingston Fire Department's 1992 International / EJ Murphy Brush Breaker
with 350 gpm pump and 750 gallon tank also served as a rescue truck
carrying the Jaws for a time.


Brewster Fire Department received this 1994 Ford F350 Forestry truck built by EJ Murphy.
It has a 300 gallon tank, 300 gpm pump, Class A foam and a host of rescue and other equipment.

Otis Breaker 8 (408) was built in 1995 by the Otis Firefighters on a 1983 AM General
military 5 ton chassis. It carried 950 gallons of water.



Otis Breaker 9 (409) was also built in 1995 by Otis Firefighters. It is on a 1976 Gibson
military chassis. This also has a 950 gallon tank.

Breaker 409 in 2005

Breaker 409 in 2009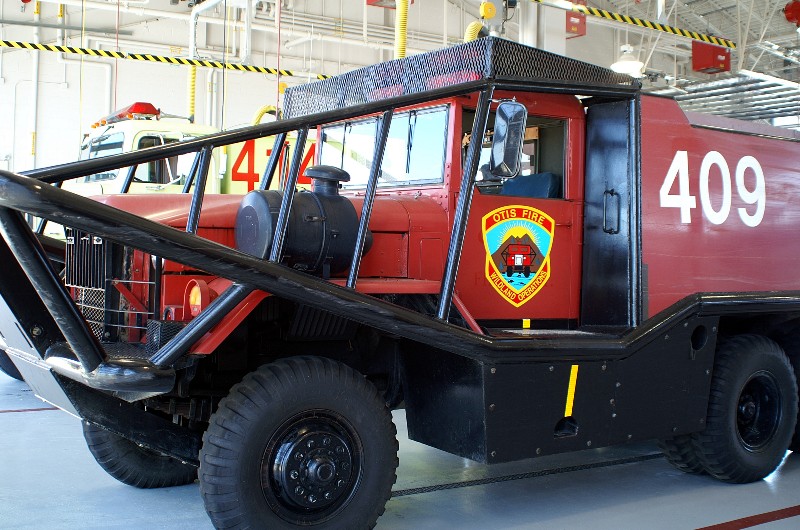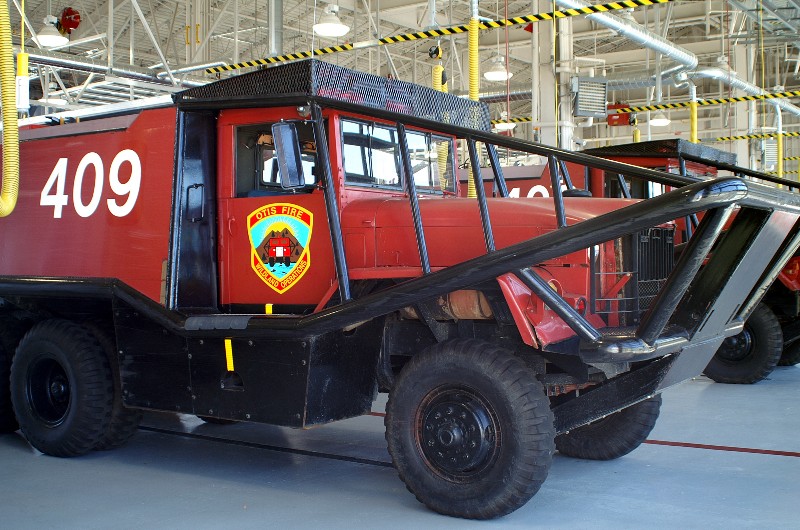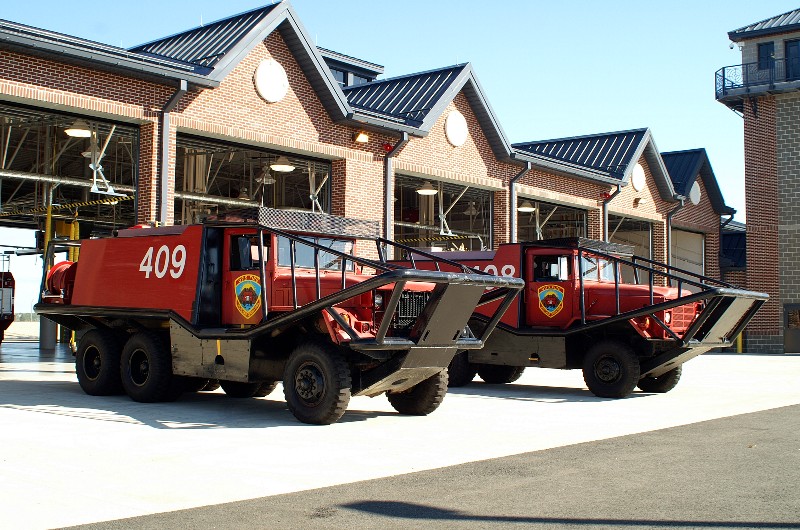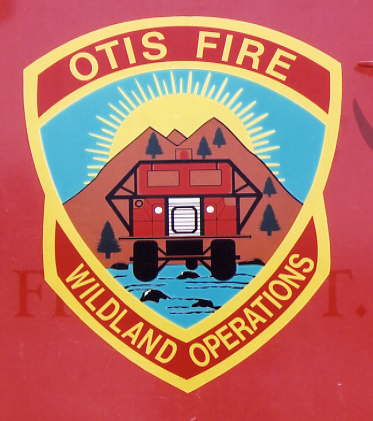 Otis Brush Breaker door.

COMM Fire Department placed this GMC / Fire One forestry truck in service
in 1995. It has a 250 gpm pump and 200 gallon tank, as well as 20 gallons of
Class A foam. Forestry 317 replaced Breaker 317's 1962 International.

Chatham Fire Department placed this 300 gallon Ford forestry truck in service in 1996.

Chatham Forestry 187.