West Barnstable put the "Super Tanker" in service in the early 1970s. An International tractor
pulled the 5000 gallon tanker with a 1000 gpm pump. West Barnstable had no water system
so this greatly improved the water supply in that village as well as across the Cape. It was an
important unit for large brush fires supplying breakers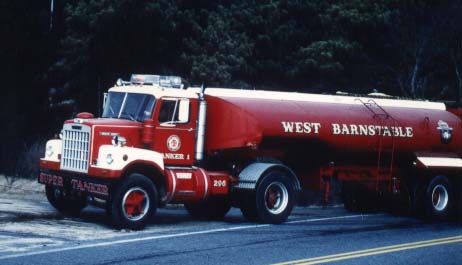 West Barnstable's "Super Tanker" was a valuable asset at all major forest fires
on the Cape during the 1970's and 1980's. Its 1000 gpm pump and 5000 gallon tank
was welcomed and found regularly at refilling sites for breakers.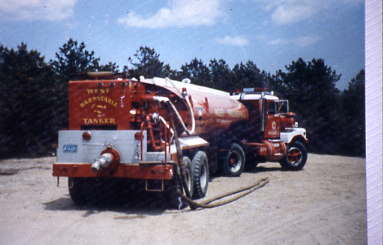 West Barnstable's Super Tanker in parade.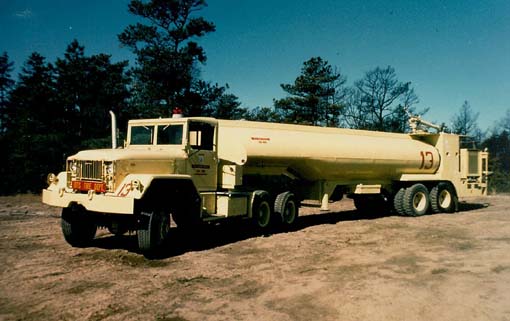 Another common site at major upper Cape brush fires was this 5000 gallon tanker
from Otis (Mass Military Reservation) fire department. 1968 / 1980

This 1976 Ford / Farrar 600 gallon brush breaker serves the town of Chilmark on Martha's Vineyard.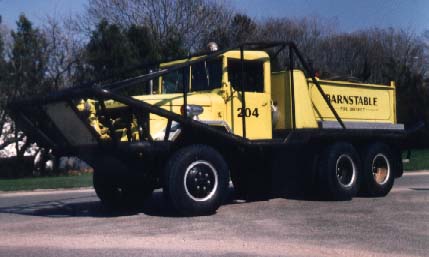 Barnstable Fire District placed this 1000 gallon breaker in service in the 1970's.
It was on a 1952 Reo Military chassis. It was the only lime Barnstable apparatus.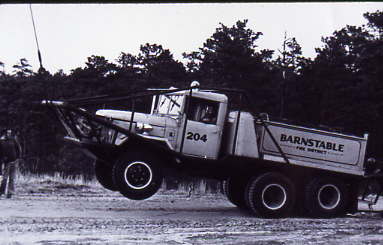 Upon retirement from the Barnstable Fire District, this 1952 Reo now calls Nantucket home.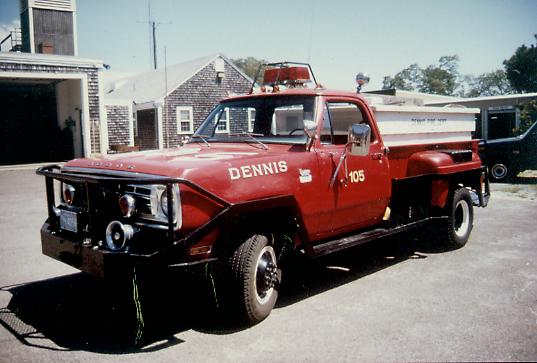 Dennis also utilized this 1976 Dodge 350 gallon forestry truck at Dennis Headquarters.

Plymouth Breaker 171 - 1976 International / Farrar 250 / 600 brush breaker




Plymouth's 1976 Breaker 171.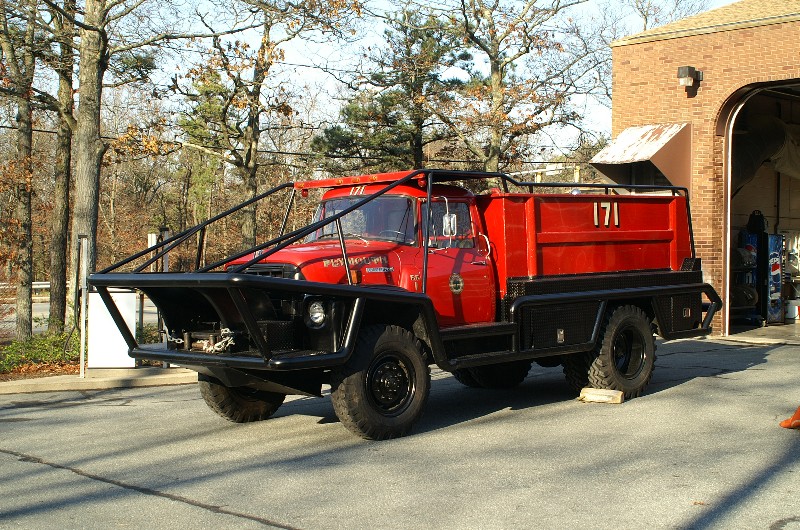 2006 photo of Plymouth Breaker 171 now serving as a spare at Station 2.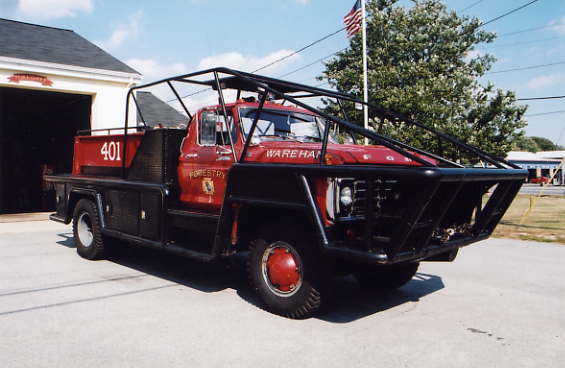 Wareham Fire Department's 1978 Ford / Farrar 750 gallon brush breaker.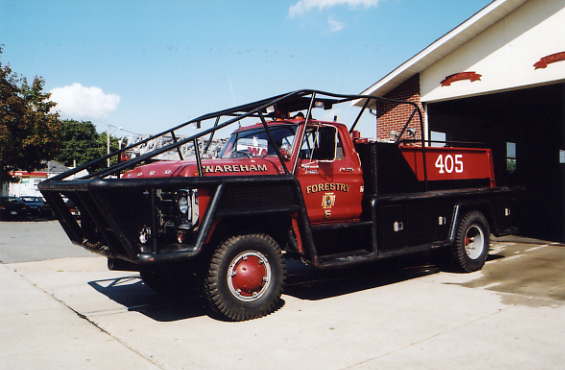 1978 Ford / Farrar 250 gpm / 750 gallon brush breaker. Wareham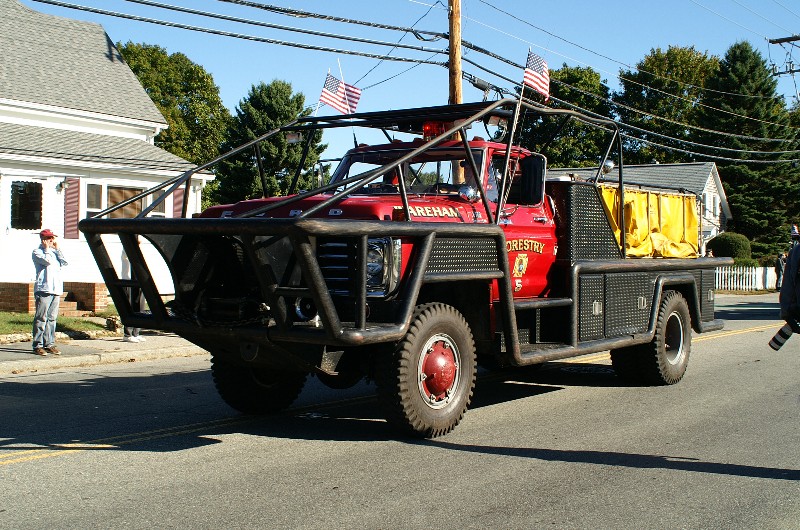 Plymouth Fire Department's Forest Fire 176 is a 1979 International / Farrar 600 gallon brush breaker.