1971 BARNSTABLE COUNTY BRUSH BREAKER No.1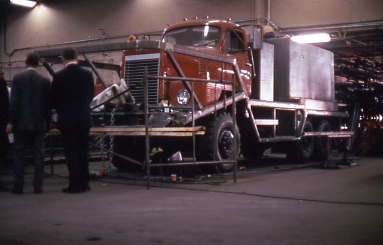 Barnstable County Forest Fire Department built the third breaker No.1 (C-15)
in 1971. Built on a large International chassis by Thibault in Canada
the new breaker carries 800 gallons.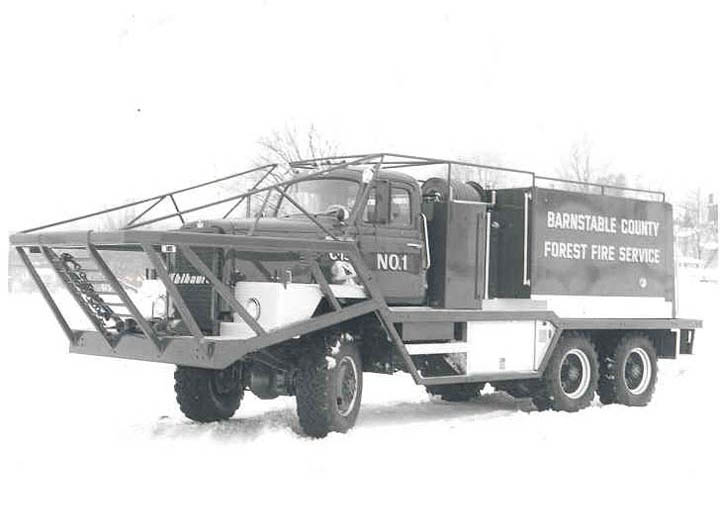 The third and final Barnstable County Brush Breaker No.1 (C-15) was stationed in North Falmouth
from 1971 until about 2000 when it was reassigned to East Falmouth. When the County disbanded
its Forest Fire Service in 1985, it became Falmouth Fire Department Breaker 15.

Falmouth Breaker 15 at East Falmouth station 5.

The rear of Falmouth's Breaker 15.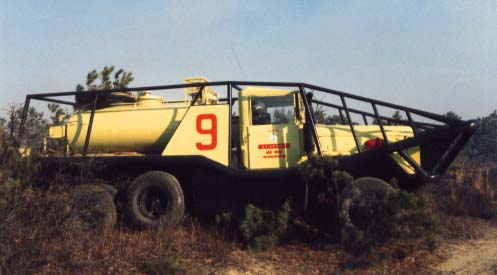 Otis Breaker 9 coming out of the woods. This was a 1972 Gibson military chassis with a 1000 gallon tank.

Hyannis Fire Department operated this 1970s Dodge Power Wagon combination brush breaker / rescue truck
for a number of years. This unit also carried Hyannis's first Jaws of Life. It was replaced by a large heavy rescue
truck in 1985. Hyannis did not have a "brush truck" after the retirement of Engine 4 (84).

1970'S SANDWICH BREAKER

Sandwich Breaker 153 is a 1953 Studebaker Military Chassis with
barwork built by Ted Young of Sandwich built in 1973. It has an 800 gallon tank.

The 1953 Studebaker was renumbered Breaker 453.

Sandwich Breaker 453 shown in fall of 2001.
This view show how the bars and steel plating protect the front of
the breaker and enable it to push trees and drive over them. Additionally,
the winch is an important feature for those times when the breaker gets
hung up in the woods and needs to winch off a root ball or other
obstruction hazard.

Sandwich Breaker 453 in fall of 2001.
This truck gets a major refurbishing in 2002.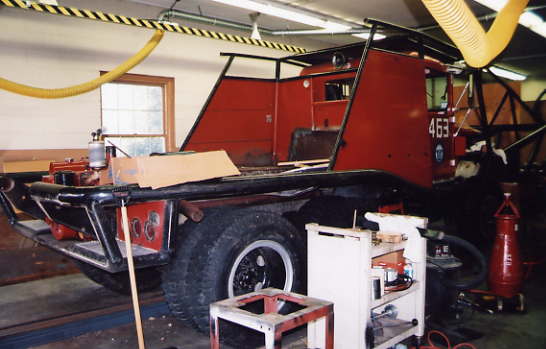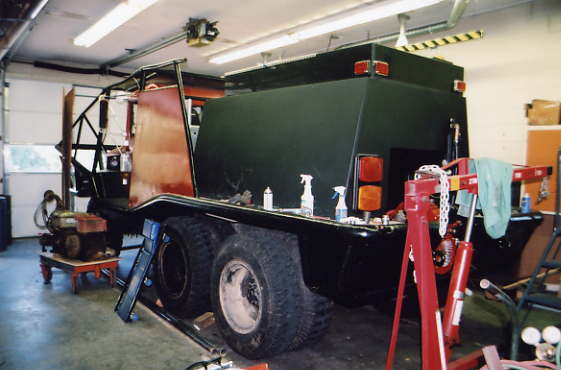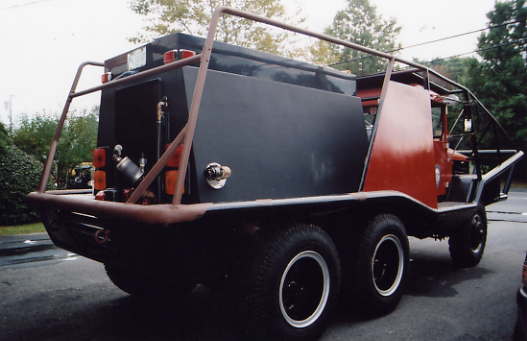 1970S BOURNE BREAKERS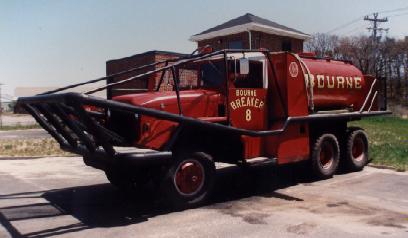 Bourne built this 1500 gallon breaker on a 1967 Kaiser Military chassis in 1975.

Bourne Breaker 128 in 2001.

Breaker 10 1977

Bourne turned this 1953 International military chassis into a 1000 gallon breaker in the 1977.
Breaker 10 / 130 served into the 1980's.

Falmouth Breaker 20
1976 Dodge / Continental

Falmouth Fire Department called this unit Breaker 20 until recently changing it to B-17.
It is a 300 gallon 1976 Dodge Power Wagon built by Continental.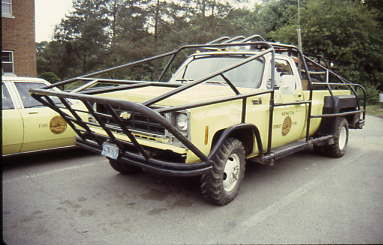 Abington, Mass brush breaker