1967 TOWN OF BARNSTABLE BRUSH BREAKER 216

Town of Barnstable brush breaker 216 was built by Maxim in 1967. The custom 1000 gallon brush
breaker with a 250 gpm pump replaced the second generation 1952 Ford brush breaker.
The breaker is shown here during off road trials before it was painted.


Photo of 1967 Town of Barnstable Maxim brush breaker 216.

Barnstable Forest Fire Department brush breaker 216.
Powered by a Waukesha gasoline motor and 5 speed transmission initially, it was later repowered
with a diesel motor in the 1980s.

Town of Barnstable brush breakers 216 and 212 were operated by the
Centerville-Osterville Fire Department.

In 1975 the Centerville-Osterville Fire Department purchased the 1967 Maxim from the Town of Barnstable
as its Forest Fire Department shut down after over 50 years of service. The unit became Breaker 316.

Breaker 316 wets down a grass/brush fire in early 1980's.

COMM FD Breaker 316 still operates from the Centerville Fire Station.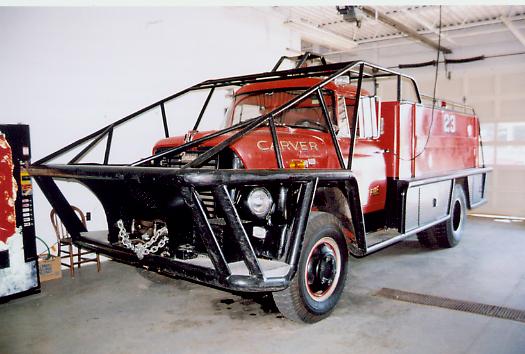 Carver Breaker 23 is a 1967 International / Farrar 250 gpm / 650 gallon
Brush Breaker common of the era.
2002 photo at Carver Station 1.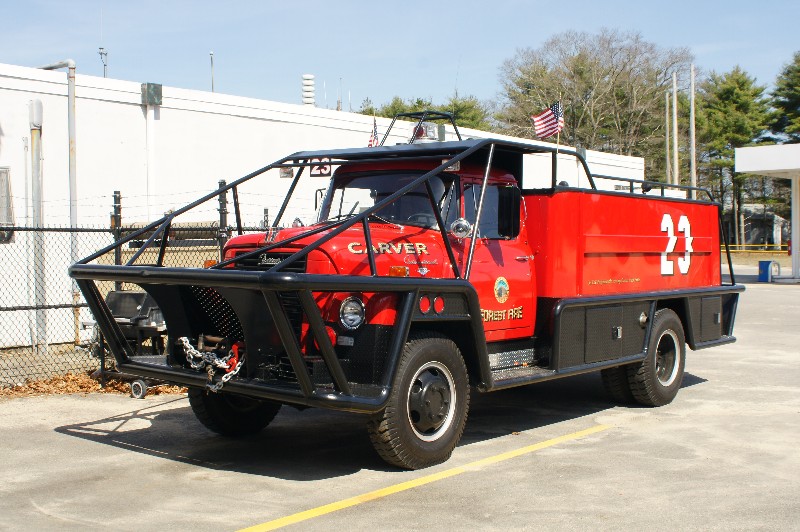 The Carver Breaker 23 got a make over in 2009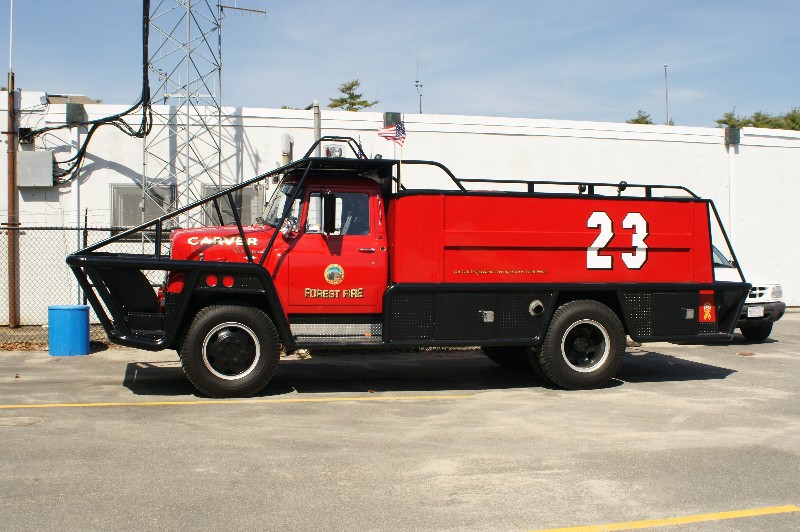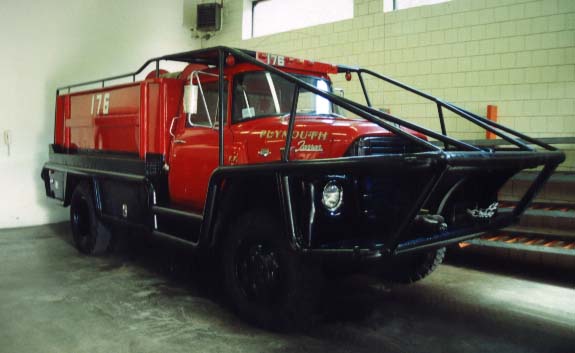 1967 International / Farrar - Plymouth Breaker 176.



Plymouth Breaker 177 - 1968 International / Farrar 250/600 brush breaker.

1968 International brush breaker after being retired.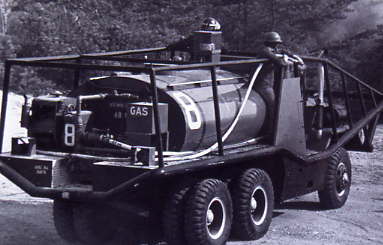 The 1968 Kaiser massive Otis Breaker 8 from the rear shows the
gas fired pump engine and riding positions for firefighters.

This large breaker was operated by the Otis Fire Department on a 1968 Kaiser former military chassis.
It had a 1500 gallon water tank.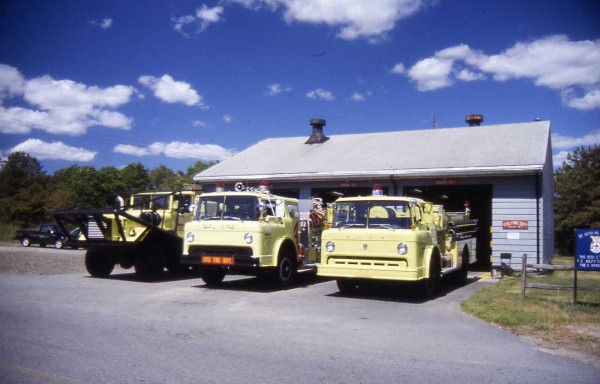 Otis brush breaker and engines at Otis Station 4.

A later photo of Otis Station 4 with the 1995 Brush Breaker 409.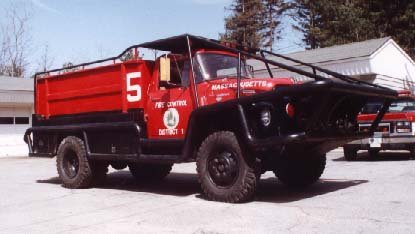 Massachusetts DEM Breaker 5 is a 1968 International / Farrar 600 gallon breaker.
It is assigned to Shawme Crowell State Park, Sandwich.

This 1968 GMC / Maxim 250 / 500 Brush Breaker was originally owned
by Wareham Fire Department. Rochester later purchased it and
ran it as Breaker 195.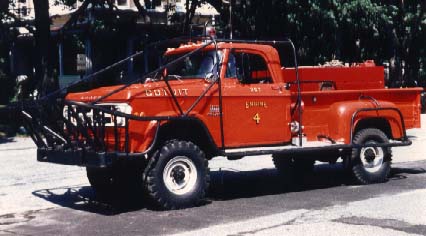 This 1969 Dodge Power Wagon brush breaker was the last built by the
Town of Barnstable Forest Fire Department.
It was designated 215 assigned to the Cotuit Station. Cotuit purchased it in 1975.
This small breaker has a 300 gallon tank and despite lighter barwork is still fairly capable in the
woods. Cotuit B267 retired in 2001.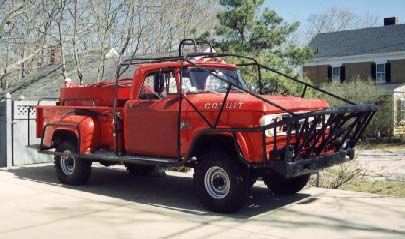 Cotuit Breaker 267 showing its age just before replacement in 2001.

1970"S BREAKERS & FORESTRY TRUCKS

Plymouth Fire Department placed this 300 gallon International / Farrar brush breaker in service in 1970.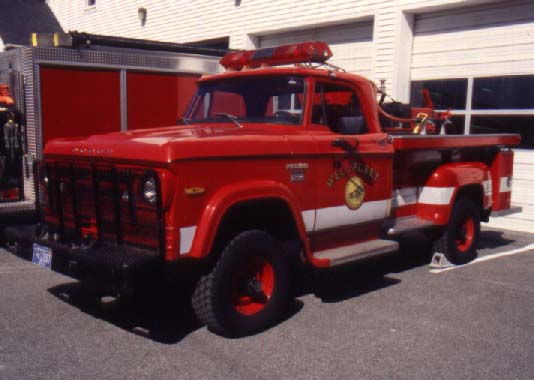 The Wellfleet Fire Department operates this 1970 Dodge Power Wagon as Forestry 90.
It has a 120 gpm pump and 200 gallon tank. A refurbishing in the 1990's added a Class A
foam system and other upgrades.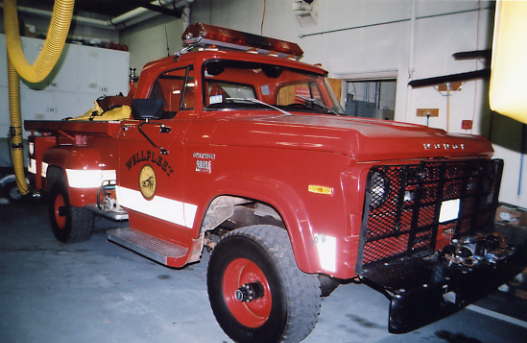 Wellfleet Forestry 90.

Wellfleet Fire Department's 1970 Dodge Power Wagon forestry 90.

Dennis Breaker 110 protects the north side of Dennis with this
1971 Dodge.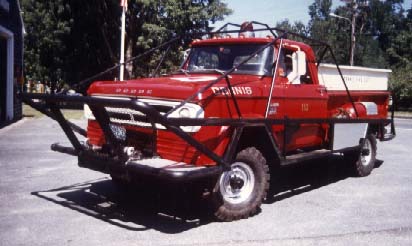 Dennis Fire Department's 1971 Dodge Power Wagon Breaker 110.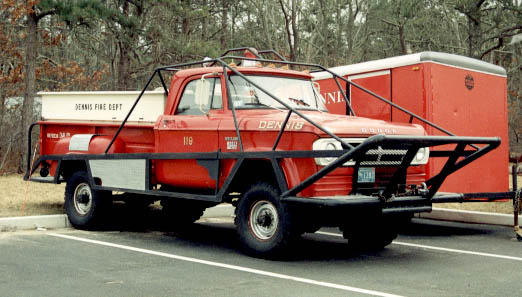 Dennis reassigned Breaker 110 at Breaker 118 briefly after a new forestry truck
was put in service in 1999. After a brief period it was sold to the Nantucket Fire Dept
and presently serves on the Island.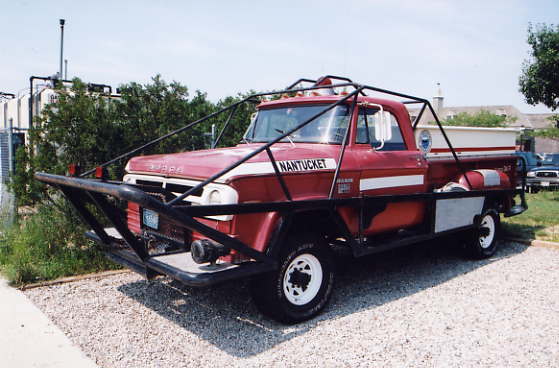 Nantucket bought the 1971 Dodge Power Wagon from the Dennis Fire Department.
It served on the main island and then reportedly was sent to the small island off Nantucket
called Tuckernuck Island.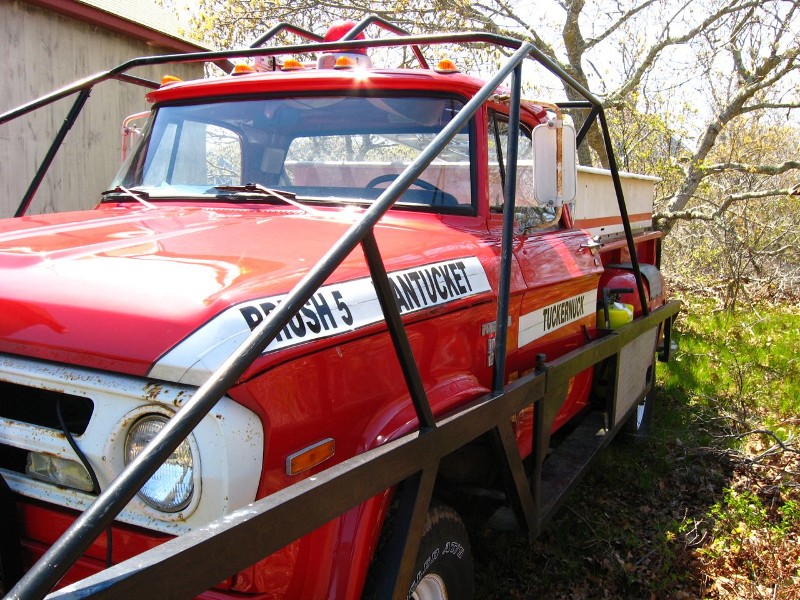 Nantucket Brush 5
1971 Dodge Power Wagon
Originally Dennis Breaker 110
Now serving on Tuckernuck Island