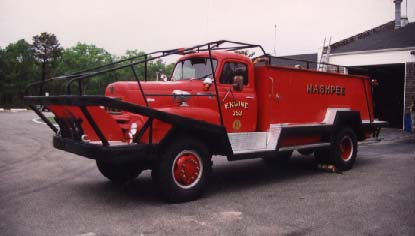 In 1957 the Mashpee Fire Department built this Brush Breaker on an International chassis.
It had a 750 gallon water tank, 750 gpm front mount centrifugal pump and a separate
motor and fire pump on the rear step. Built by Maynard, it served as a structural apparatus as well
as a brush breaker. This breaker went out of service in 2000.

Mashpee Breaker 353 in 2001.
Faded, retired, and rusting away behind the Mashpee Station.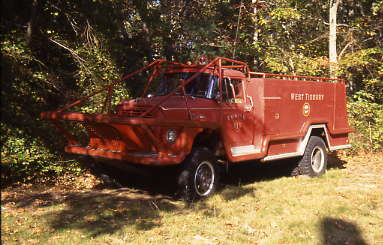 West Tisbury brush breaker retired behind the old West Tisbury fire station.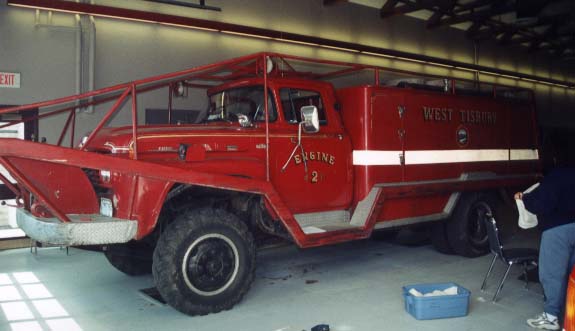 West Tisbury FD on the Vineyard still operates this 1959 Ford / Maynard
750 gpm / 750 gallon Brush Breaker.


FIRE PATROL TRUCKS

Patrol trucks served an important role on the Cape for many years. These small trucks were equipped with
small pumps and water tanks and had radios. They would respond quickly to reports of smoke
from fire towers or to all sorts of fires assisting area fire departments. The Town of Barnstable patrol
truck 210 on left and a Barnstable County Patrol truck on right, meet with local fire chiefs and
the pilot of the Barnstable County airplane at the Marstons Mills airport.

Barnstable County patrol truck with severe weather
danger scale displayed on back of the tailgate.


Town of Barnstable Patrol 210.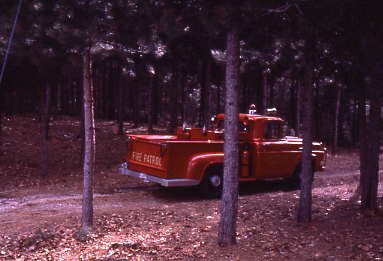 In addition to fighting fires, the patrolmen would clear the under brush
and maintain fire roads.

Dump fires were also very common. Open disposal areas often caught fire
and required fire department response. Patrol trucks and brush breakers
were very useful at these fires.

Patrolmen and firefighters battle a roadside brush fire.

Patrol 210 was assigned to the Osterville Fire Station.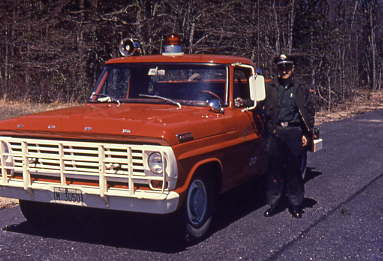 1967 Ford Patrol truck 210.

1960s Ford patrol truck actually served as the Fire Chief's vehicle in Sandwich.

Sandwich Patrol 140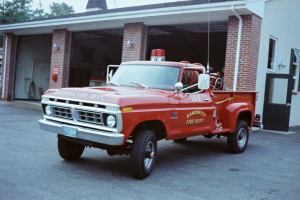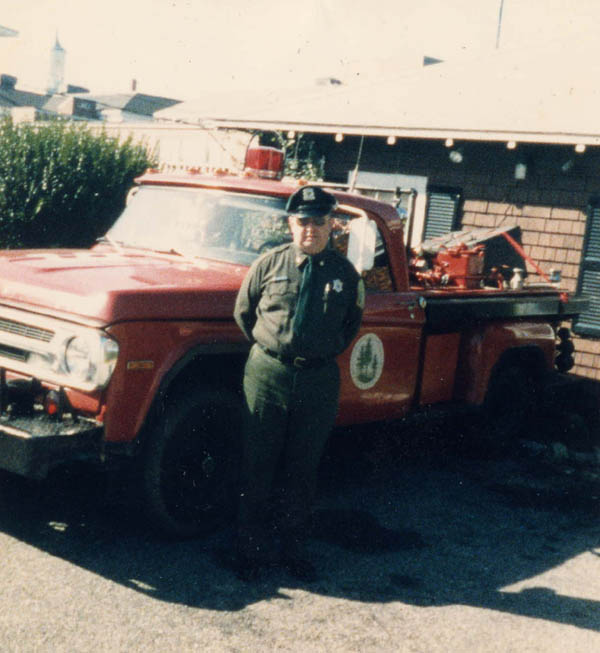 Lower Cape patrolman Pete Martin with 1960s Dodge State patrol Truck.

1970s State Patrol Truck 3 and former Falmouth Brush Breaker on Naushon Island.
The old brush breaker is the only fire apparatus on the private island.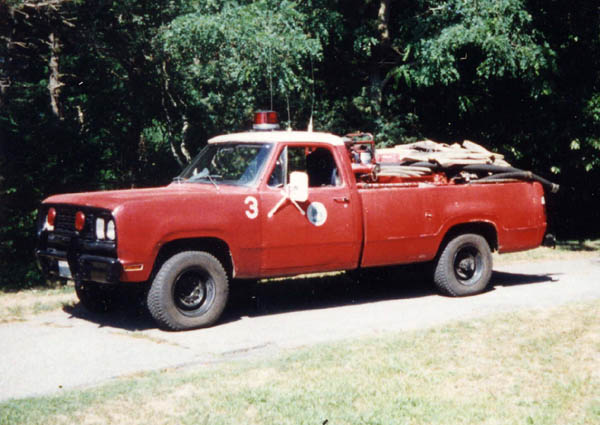 State patrol truck 3 in 1970s.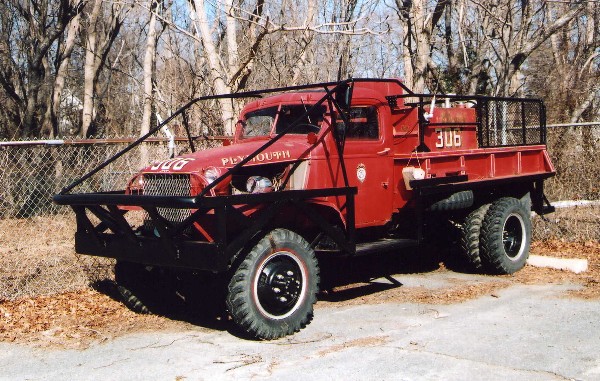 Old Plymouth breaker. Photo Feb 2005.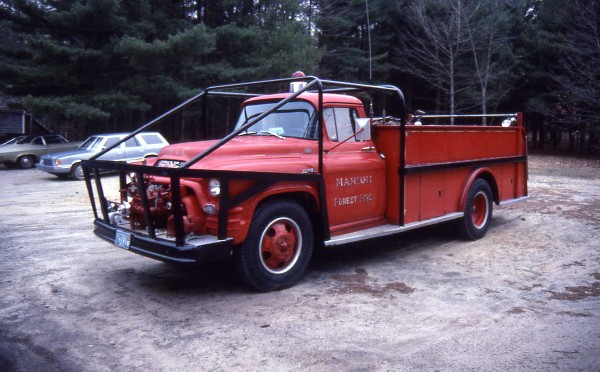 1950s GMC forestry truck, Marion Fire Department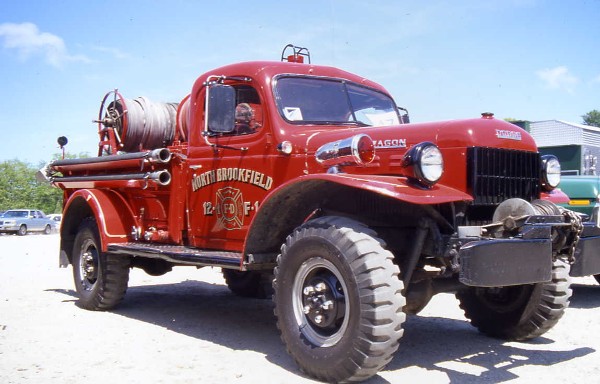 Dodge Power Wagon brush truck, North Brookfield, MA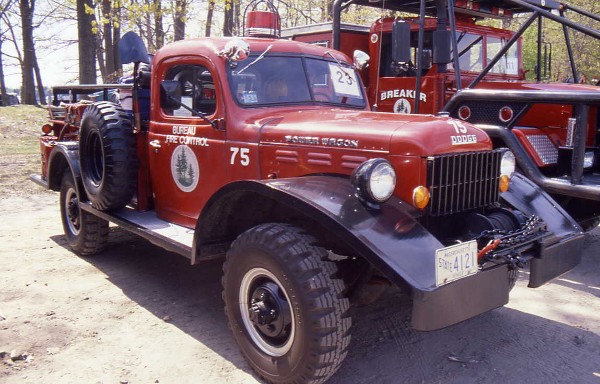 DEM Dodge Power Wagon, District 7

CAPE COD BRUSH BREAKERS



Related Links
Massachusetts DCR - Bureau of Forest Fire Control
Forest Fire Lookout Association
History Early Fire Towers
Massachusetts Fire Tower Locations
CCFD.com - Plymouth Brush Breaker Drill April 2006
CCFD.com - Plymouth-Wareham Brush Fires May 2006
CCFD.com - Sandwich Fire Tower 2006



NOTE
Photos in this series are from various sources
including fire department and personal collections.
(Top)