Falmouth Fire Department operated this 1955 Dodge Power Wagon brush truck as Car 33
for many years.

Yarmouth Engine 6 was a 1957 Dodge Power Wagon brush truck.
It served in Yarmouth until 1994.

Yarmouth 's 1957 Dodge Engine 6.

1950s GMC Forest fire patrol from Dennis Fire Department.

This 1957 International S-120 patrol truck was originally owned by the Greenwood
Estate in the Manomet section of Plymouth. Shown with P.F.D. on the door,
it also fought fires in Plymouth with its 60 gpm pump and 300 gallon tank..

In 1967, it was sold to another private ownership, serving as a fire truck in the
Great Island section of West Yarmouth. It remains in service today.

This 1950s Dodge Power Wagon brush breaker served in the Manomet
section of Plymouth.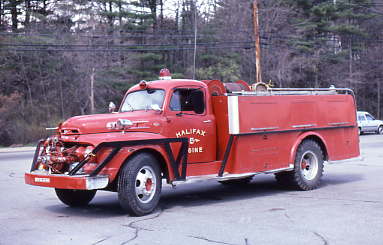 Halifax, Mass. in Plymouth county operated this truck. Light duty bars
protect the apparatus for off road work.

Carver brush breaker 24.

Marion Engine 4

Marion Engine 4 shown at Wareham parade in 2007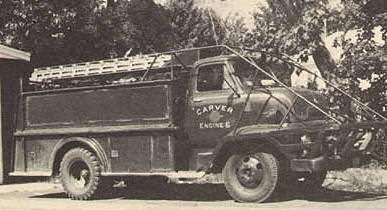 Large brush breaker in Carver (Plymouth County).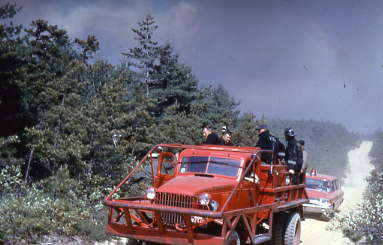 A Plymouth brush breaker is shown operating at a fire in Carver.

Apparatus lined up at Cape brush fire.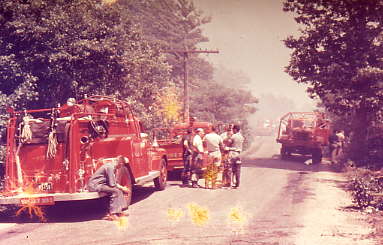 A pumper, patrol truck, and brush breaker.

Brush breakers and tanker.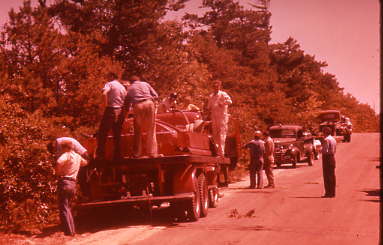 Brush breaker

This brush breaker was originally an airport crash truck.
It was turned into a brush breaker by the Town of Barnstable
and housed at Centerville. It later served as the first fire truck
in the Forestdale section of Sandwich c.1967.

The Town of Barnstable Forest Fire Department housed a 1947 Dodge (former crash truck) brush
breaker at the Centerville Fire Station, along with the 1942 Ford Engine 4 and 1950 Ford / Maxim Engine 2.
The Forest Fire Department's 1950 Ford patrol truck is also pictured.



CAPE COD BRUSH BREAKERS



Related Links
Massachusetts DCR - Bureau of Forest Fire Control
Forest Fire Lookout Association
History Early Fire Towers
Massachusetts Fire Tower Locations
CCFD.com - Plymouth Brush Breaker Drill April 2006
CCFD.com - Plymouth-Wareham Brush Fires May 2006
CCFD.com - Sandwich Fire Tower 2006



NOTE
Photos in this series are from various sources
including fire department and personal collections.
(Top)