◄

►

= PAGE 2 =

CAPECODFD.COM =

HOME

=

HEADLINES

TOP STORIES AND MORE

Updated: September 1, 2014

CAPE COD Area Live Fire Radio
CAPE COD Fire & Police Radio
VINEYARD Public Safety Radio
NANTUCKET Fire Radio
Broadcastify Massachusetts
Broadcastify Live Scanner Feeds
Radio Reference.com Scanner Frequencies
WXTK Cape Wide News
Cape Cod Today News
Hyannis News.com
Cape Cod Online .com
Scan New England
CIEMSS.org
Mass Fire Trucks .com
Northeast Fire News
Firehouse.com
Fire Engineering.com
Firefighter Close Calls
Daily Dispatch
Cape Cod Fire Departments is now also on Facebook
CapeCodFD Videos YouTube
www.BrittCrosbyPhotos.com

<![if !vml]>
<![endif]>

THE TOP STORY
<Back| |TOP| Next>


LABOR DAY 2014
Looking back over the past 40 years or so,
the fire and EMS service on Cape Cod has changed dramatically.
There were many men and women who led the way
as departments professionalized and grew to meet the
many challenges that our growing communities presented.
As members unionized, leaders stepped up and fought to improve
the basic benefits and working conditions for their
brothers and sisters.
As we remember Labor Day 2014, remember some of the faces
and names of those who helped build the departments that today
so proudly serve the citizens of Cape Cod.

<![if !vml]>
<![endif]>
<Back| |TOP| Next>




FOR MORE

First Due Continued
Previous Stories

<![if !vml]><![endif]>
<![if !vml]><![endif]>

ON THIS PAGE

First Due
Top Stories
On This Page
Cape Wide News
Local News Sites
Email Us
On Facebook
First Due Continued
In The News
Events & Notices
Apparatus News
Stations News
Departments News
Communications
Listening Live
Photos Feature
Mutual Aid News
Run Stats
Hot Shot
Previous Hot Shots
From ARFF Collection
From Brush Breaker Collection
From Fire Boat Colletion
From Stations Collection
On The Web
Videos & More
From History Collection
Previous Stories
News Links
We Remember
About Sept 11, 2001
Support Troops
Feature Photo


<![if !vml]><![endif]>
Check it Daily


By Tim Caldwell

THERE IS ONLY ONE PLACE
YOU NEED TO GO TO KNOW!
FOR THE BEST - UP TO THE MINUTE
FIRE - RESCUE - POLICE NEWS
ON CAPE COD

Cape Wide News
at 95WXTK

<![if !vml]><![endif]>
<![if !vml]><![endif]>

<![if !vml]><![endif]>

Pull The Hook!
To Send an EMAIL

CAPECODFD.COM
Send us an E-Mail!
Just pull the Fire Box.
We are interested in your thoughts, ideas, and comments
about CapeCodFD.com.

SEND US PHOTOS
OR NEWS VIA E-MAIL

CapeCodFD.com
<Back| |TOP| Next>

On Facebook
Join in the Fun!
A Facebook page was created March 14, 2013
for friends of Cape Cod Fire Departments to
communicate, share photos and information,
explore history, and generally associate with each other.
Go to
Cape Cod Fire Departments

RUN TO THE TOP
PHOTOS
AVAILABLE
For viewing or purchase

LABOR DAY 2014
Just a few of the many people
who've made a difference.
Remember some of those who served
and those who continue to serve.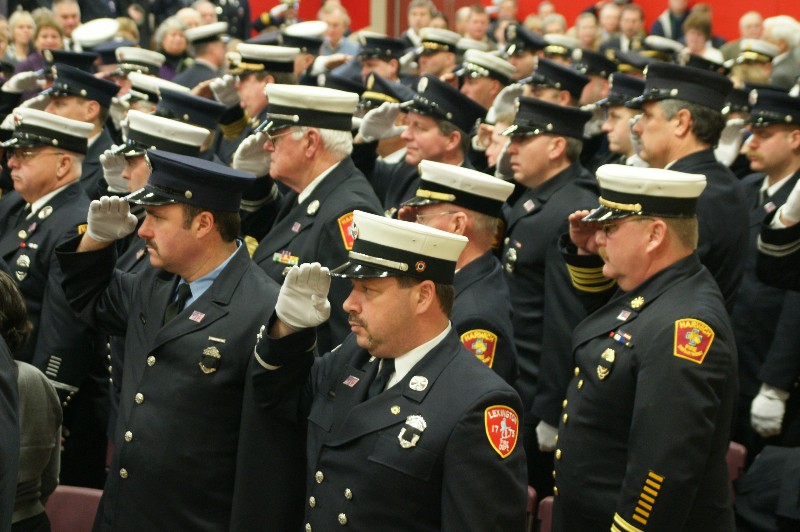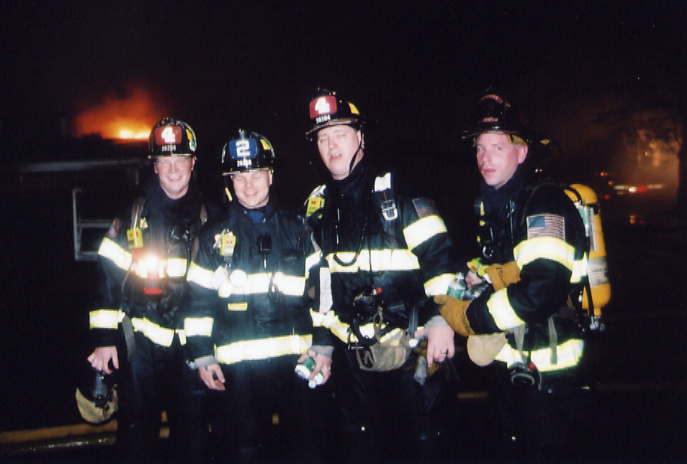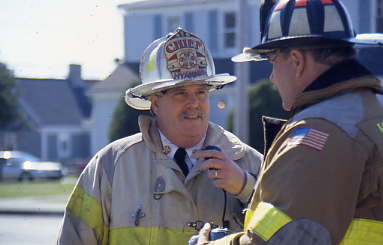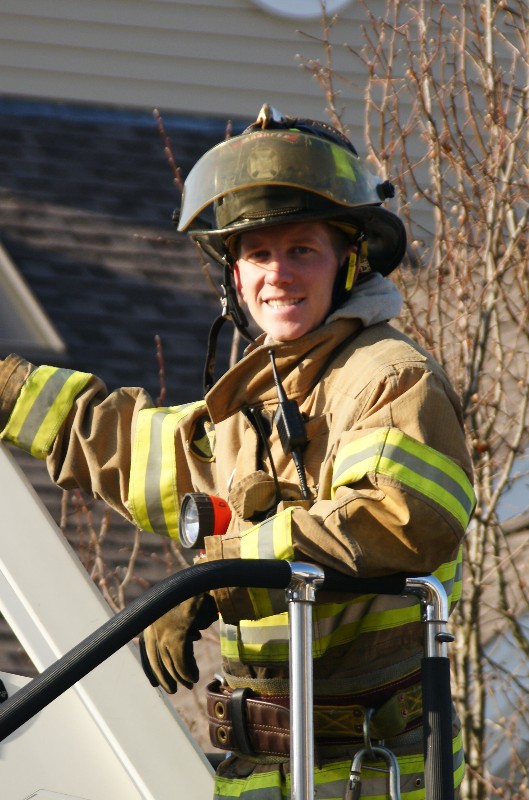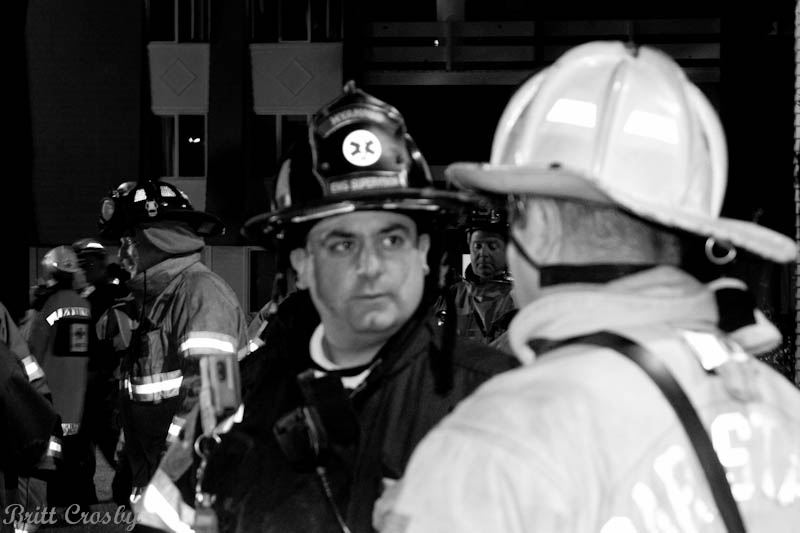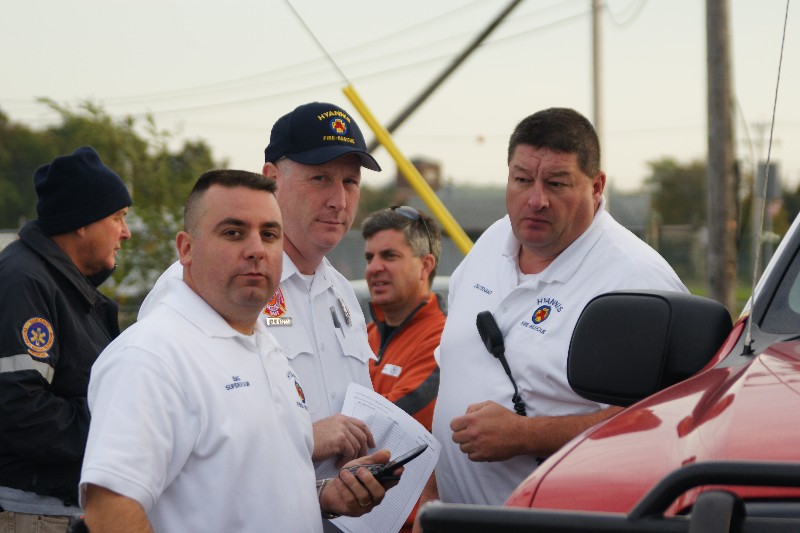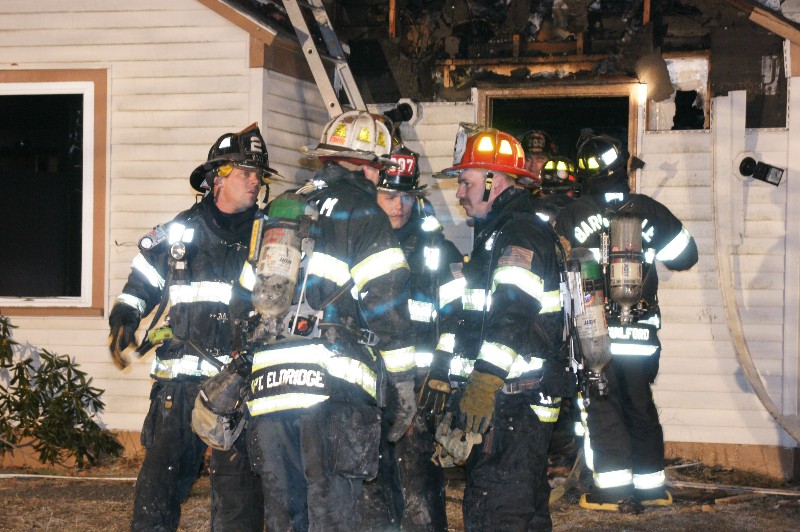 WAREHAM EMS
WAREHAM A-3
The new 2014 RAM / Life Line Ambulance is in service
in Wareham. It replaced an ambulance the "died" over a
year ago. Wareham is back to 3 ambulances (sort of).
August 2014

"GIRLS RULE"
Congratulations to some of the female firefighters on Cape Cod
who have recently been promoted to officer positions.
Lieutenant Leighanne Deering - Harwich Fire
Lieutenant Nicole Stanley - Mashpee Fire
Lieutenant Tammy Pimental - Sandwich Fire

Each are the first females within their respective departments
to be promoted to Lieutenants.
The Falmouth Fire Department promoted
Lieutenant Anne Bartos in March 2014.
She too became the first female Lieutenant in
her department.
Woman are by no means a new thing for fire departments
on Cape Cod. Some of the first fulltime female firefighters
and paramedics in the state were right here on Cape Cod.
A number of woman have served as officers including
Lieutenants and Captains.

For these and other promotions, some big retirements,
and other happenings across the Cape...




FOR MORE



9/11 MEMORIAL DEDICATION
Dennis Fire Headquarters
0900 September 11, 2014
All are welcome to the dedication of the
new 9/11 memorial.
"NICK'S FIGHT"
JIMMY FUND
AUCTION PARTY & BLOOD DRIVE
September 7, 2014
1:30 PM - 5:00 PM
Cape Cod Tech, Harwich, MA
The 19 year old son of a long time friend has been battling
cancer since age 15.
This fund raising event is full of great sports related and other items.
We all know too many young people facing extremely difficult health battles.
Support those who are helping them.
MM7K
7th Annual Mighty Meehan 5K Race
September 7, 2014
10:00 AM
West Dennis, MA
Maxim Motor Company
100th Anniversary
September 20, 2014
9 AM - 4 PM
Greenwood Emergency Vehicles
2 Vaillancourt Dr, Attleboro Falls, MA
A gathering of many apparatus built in Middleborough, MA
to celebrate the 100th Anniversary of the
"Cadillac of Fire Trucks"
FOR MORE


<![if !vml]>
<![endif]>

THE LATEST APPARATUS NEWS
<Back| |TOP| Next>



Wareham Ambulance
WAREHAM EMS AMBULANCE 3
2014 RAM / Life Line Type I Ambulance
August 2014
Harwich Marine 77
HARWICH MARINE 77
2013 Eastern with twin Yamaha 225 HP
Harwich Harbor Master and Harwich Fire Rescue Boat

FOR MORE

MORE APPARATUS NEWS
Recent Deliveries, Plans, Rumors, Retired Apparatus

<![if !vml]>
<![endif]>

STATIONS IN THE NEWS
<Back| |TOP| Next>

Carver Fire Headquarters



CARVER FIRE DEPARTMENT

The front (street side) elevation of the proposed new Carver Central Fire Station.
The apparatus bays will be double deep drive through coming out the left and right
sides of the rear of the building.

The $8.5 Million building will be built on the current training facility property
up the street from the old station and will also include a state of the art training
facility. The old station would eventually be torn down allowing for the future
construction of a new Police facility.
The project was approved by voters in 2013.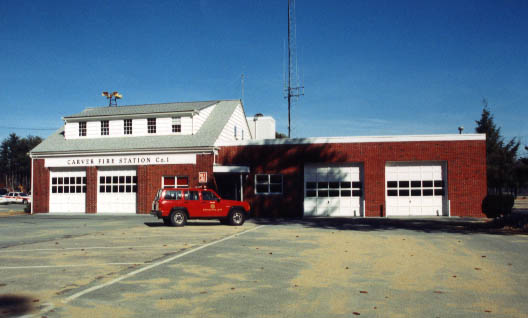 CARVER FIRE HEADQUARTERS
Voters in Carver approved the construction of a new Central
Fire Headquarters and training facility at 99 Main Street
just up the street from the current station. The old station built
in the 1950s and added on to has been outgrown. The new
station will be built on a property owned by the department
as used as their training facility.
Nov 2013
Oak Bluffs Headquarters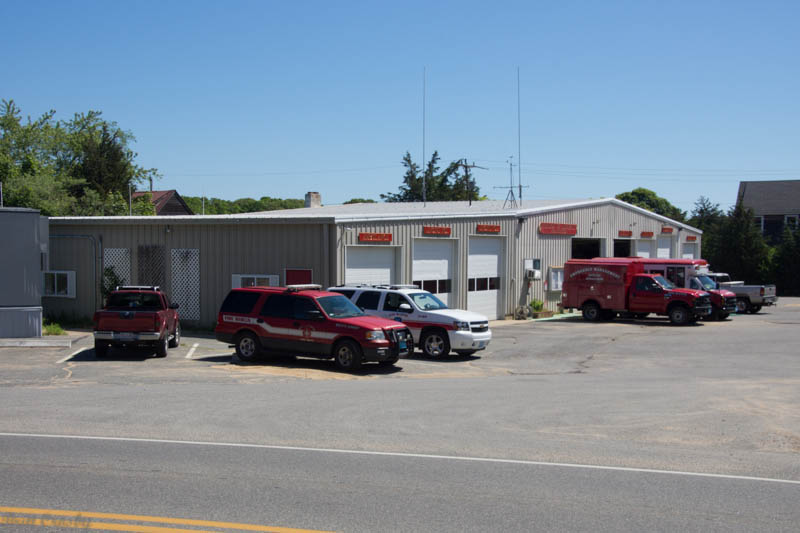 OAK BLUFFS FIRE HEADQUARTERS
Voters in Oak Bluffs on Martha's Vineyard approved the construction
of a new Fire Headquarters in 2014.
The present facility (shown above) will be torn down in the Fall of 2014
and apparatus will be relocated for about 1-1/2 years while a new fire
headquarters is built on the same site.
Chatham Fire Headquarters
CHATHAM FIRE HEADQUARTERS

Construction on the new Chatham Fire Headquarters is expected
to begin in the Fall of 2014.

In May 2012 Chatham voters rejected a $9.5 million proposed fire headquarters
to replace the outgrown Depot Street station built in the 1950s.
The department went back to the drawing board to cut the size and costs of the building
in hopes of solving the needs of the department and the concerns of voters.
Chatham voters were presented with a 5000 square foot smaller station proposal
at an actually higher price tag and voted approval to build a new headquarters on
the same site as the present station.
The vote was held Oct 7, 2013.

Chatham Fire Station Plans
Hyannis Plan Rejected

EARLIER HEADQUARTERS PROPOSAL

A July 1, 2014 vote by the Hyannis Fire District
once again fell just 8 votes short of passing the required
2/3 majority to approve despite a considerable reduction
in the size and cost of the proposed building.

Hyannis Fire District voters earlier rejected the proposal on March 5, 2014.
That vote was 210 in favor and 169 against, but it too failed to get the
2/3 required majority vote for a $19.8 Million station.
It is unclear what the district will do now with multiple
rejections on the badly needed replacement station.


The Hyannis Fire District has developed some plans for a proposed new fire headquarters
facility on their High School Road Ext. property. The station, if approved, would replace
the current station built in 1965. The once spacious current headquarters has become
cramped as the department experienced the tremendous growth in calls from about 500
in 1965 to over 6,000 annually currently. Only a few personnel were housed in the station
when built, and now 12 on a shift and several day personnel share cramped quarters.
Apparatus is also significantly different today from what it once was.
The new facility would be built to provide the necessary services currently demanded
as well as addressing future needs of the community.
(Image from CapeCodOnline)
Nantucket Looks at New
Fire Headquarters
NANTUCKET FIRE STATION
A few years ago Nantucket voters considered building a new combined
fire - police Public Safety Building. The plan changed and the fire department
was not included when the Police Department built their new station on
Fairgrounds Road. Now, the Nantucket Fire Department is apparently
revisiting the option of building at that facility. The present NFD
Station on Pleasant Street has been outgrown for years.
See Dec 2013 Article.

Brewster Plans Headquarters
BREWSTER FIRE STATION
The Brewster Fire Station built in 1974 as a combination Fire / Police station
has been outgrown for years. The police department moved out years ago
into their own facility. Now the Brewster FD hopes to develop plans and get
funding to build a new station behind this old station in the next few years.
Plot limitations make additions or renovations to the current building impractical.
Aug 2013







FOR MORE
FIRE STATIONS PAGE





<![if !vml]>
<![endif]>

DEPARTMENTS & PERSONNEL NEWS
<Back| |TOP| Next>


Bourne Deputy Fire Chief David "Skip" Kingsbury has announced his pending retirement effective September 2014. He has been a member of Bourne FD since 1982 and served several years as the Acting Fire Chief of Bourne FD.
RETIREMENTS & PROMOTIONS
It seems there have been a number of retirements recently from various departments across the area in recent months.

Likewise, there have been a number of promotions.

Check out some of the latest news on the DEPARTMENT NEWS page.
COUNTY LIST
BARNSTABLE COUNTY FIRE CHIEFS ASSOCIATION
Fulltime Firefighter/EMT & Fulltime Firefighter/Paramedic
Entry Level Screening Exam
Saturday November 22, 2014
Applications due no later than September 15, 2014
Application fee $70

B.C.F.C.A.
Attn Debe Schiavi
95 High School Road, Ext
Hyannis, MA 02601

SEE ADDITIONAL INFO
Posted Aug 24, 2014


FOR MORE
DEPARTMENTS NEWS

<![if !vml]>
<![endif]>

RADIO & DISPATCH NEWS
<Back| |TOP| Next>


SCANNERS AND RE-BANDING ISSUES

Many of you who monitor Cape Cod Fire and Police Departments on various "trunk tracker" style scanners may have noticed problems recently with the implementation of the re-banding of the Massachusetts State Police (MSP) Trunked Radio system.
Re-banding is a national reallocation of radio frequencies that has been underway for several years across the country. The local switchover took place in March 2013.
The changes were expected to make many older scanners obsolete, HOWEVER!
It is possible that many, if not all of the newer and older scanners WILL WORK if reprogrammed with the updated frequencies. Older scanners including the BC780, BC785, BC895, Radio Shack units, and others will work if re-programmed!
I recommend you break out the Owners Manual if you haven't already, or download an online version, brush up on the basics of programming your scanners and give it a try. YOU WILL BE HAPPY!
Here is a list of the frequencies used by the system. If you enter them correctly (make sure you enter them as M (Motorola) TRUNK channels, they should work.
Go to RadioReference.com for additional information on frequencies and programming scanners with what you want to listen to.
For those who are not already aware, you can also listen to the action online as well. The LIVE SCANNER FEEDS that were previously on RadioReference.com have been moved over to a system called BROADCASTIFY.com. You can listen to many different feeds, but should check out the local Cape Cod Fire Departments on the feed provided which covers all the Cape Fire Departments, including OPS channels, and as a bonus also gets much of the Southeaster, Mass area off Cape.
This same feed is also available on a Phone App. So if you wish to listen to the Scanner here on the Cape you can certainly do so in a number of ways thanks to
Tim CAPE COD Area Fire Radio and Scott CAPE COD Fire & Police Radio who provide these services.
The link for Cape Cod Area Fire Radio at the top of my Home Pages also brings your to this feature.
Good luck and good scanning!
FOR MORE


<![if !vml]>
<![endif]>

ONLINE LISTENING LIVE
<Back| |TOP| Next>


THERE ARE A NUMBER OF GREAT WAYS TO LISTEN TO THE ACTION!
LISTEN TO BROADCASTIFY
PICK THE STATE - COUNTY - AND DEPARTMENTS
YOU WANT TO LISTEN TO ONLINE
SOME OF THE CAPE COD WIDE AREA FEEDS INCLUDE:
CAPE COD & ISLANDS AREA
FOR CAPE COD AREA FIRE RADIO ON LINE.
Cape Cod Area Fire Departments Live Radio
Cape Cod Police and Fire Departments Live Radio
Martha's Vineyard Public Safety Live Radio
Nantucket Fire, EMS, DPW Live Radio
Plymouth County Fire, Police, EMS Live Radio
Carver, Plymouth, Wareham, Plympton Fire EMS Live Radio
Mattapoisett, Marion, Rochester Fire EMS Police Live Radio

OTHER MASS & RI AREAS
Fall River Fire & Police Live Radio
Worcester Fire & EMS Live Radio
Greater Providence Fire & EMS Live Radio
FDNY
FDNY Manhattan Fire Live Radio
FDNY Staten Island Fire Live Radio
FDNY All Boroughs Fire Live Radio

<![if !vml]>
<![endif]>

THE LATEST FROM PHOTO FEATURES
<Back| |TOP| Next>


West Barnstable Fire Department
Lt Ed "Muffy" Clough
Fire on Navigation Road
April 2012
FOR MORE



<![if !vml]>
<![endif]>

MUTUAL AID & RUN CARDS NEWS
<Back| |TOP| Next>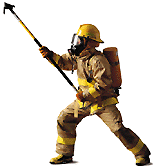 FALMOUTH FIRE DEPARTMENT RELEASED NEW RUN CARDS & NOW HAS NEW DISTRICTS (RUN CARD)
DECEMBER 2013


FOR MORE


<![if !vml]>
<![endif]>

DEPARTMENT RUN STATS
<Back| |TOP| Next>

Cape Cod Fire Departments
2013 Run Stats
NEW

02/27/14


2000 2001 2002 2003 2004 2005 2006 2007 2008 2009
2010 2011 2012 2013
(10 year comparison 2000 vs 2010)
Unofficial 2013 Stats
Updated 02/27/14
Estimated 60,125 Total Calls in 2013
Estimated 56,506 Total Calls in 2012

| | | |
| --- | --- | --- |
| DEPT RANKING | 2013 RUNS | 2012 RUNS |
| #1 Yarmouth FD | 6,709 runs | 6,478 runs |
| #2 Hyannis FD | 6,329 runs | 6,049 runs |
| #3 Falmouth FD | 6,298 runs | 6,237 runs |
| #4 Dennis FD | 4,620 runs | 4,441 runs |
| #5 COMM FD | 4,412 runs | 3,876 runs |
| #6 Bourne FD | 4,376 runs | 4,043 runs |
| #7 Sandwich FD | 3,865 runs | 3,472 runs |
| #8 Harwich FD | 3,804 runs | 3,902 runs |
| #9 Mashpee FD | 3,280 runs | 2,965 runs |
| #10 Brewster FD | 2,810 runs | 2,682 runs |
| #11 Chatham FD | 2,791 runs | 2,600 runs |
| #12 Orleans FD | 2,581 runs | 2,353 runs |
| #13 Eastham FD | 1,777 runs | 1,720 runs |
| #14 P-Town FD | 1,219 runs | 801 runs |
| #15 Barnstable FD | 1,164 runs | 1,054 runs |
| #16 Wellfleet FD | 1,138 runs | 1,080 runs |
| #17 Otis/MMR FD | 804 runs | 812 runs |
| #18 Cotuit FD | 798 runs | 732 runs |
| #19 Truro FD | 698 runs | 678 runs |
| #20 W Barnstable | 654 runs | 608 runs |
| #21 BMA | xx runs | xx runs |
| | | |
| | | |
| | 60,125 | 56,506 |
The above run stats are unofficial preliminary estimates presented to show the trends of emergency response on Cape Cod..

<![if !vml]>
<![endif]>


FEATURED INCIDENT PHOTO
<Back| |TOP| Next>

Provincetown Wharf Fire
Large fire at the end of one of the wharfs in Provincetown
in 1962.


<![if !vml]>
<![endif]>
PREVIOUS YEARS
[ 2007 ] [2008] [2009] [2010] [2011] [2012] [2013]

<![if !vml]>
<![endif]>


FEATURED CRASH TRUCK
<Back| |TOP| Next>



"Dukes County ARFF"
Apparatus at the Martha's Vineyard Airport

<![if !vml]>
<![endif]>


FEATURED BRUSH TRUCK
<Back| |TOP| Next>

Sandwich Breaker 461
Fire on the power lines
March 2013

<![if !vml]>
<![endif]>

FEATURED FIRE BOAT
<Back| |TOP| Next>


"John Purroy Mitchell"
FDNY
1921 - 1966
Built at Standard Shipbuilding in Shooters Island, NY
132' long, 27' beam, 10' draft - 9,000 GPM
Served as Engine 57 and later Marine 3

Part of the huge collection of historic FDNY fireboat photos
within the Landers-Klein collection within this site.

<![if !vml]>
<![endif]>


FEATURED FIRE STATION
<Back| |TOP| Next>

Bourne Headquarters
Engine 5 1975 Maxim
Ladder 1 1973 Farrar/Grove
Engine 1 1972 Maxim
from the photo wall at Bourne HQ

<![if !vml]>
<![endif]>

DEPARTMENTS WEB SITES & MORE
<Back| |TOP| Next>



<![if !vml]>
<![endif]>


CHECK OUT THESE VIDEOS
<Back| |TOP| Next>

CHECK OUT THE VIDEO AND YOU TUBE PAGE FOR SOME VERY COOL VIDEOS!
VIDEOS INCLUDE SOME HISTORICAL FOOTAGE FROM THE 1940'S, 1950'S, AND 1960'S.
Cape Cod Brush Fire 1946... 15,000 Acres! Part 1
Cape Cod Brush Fire 1946... 15,000 Acres! Part 2
ADDITIONAL VIDEOS ON OUR VIDEO PAGE

GO TO

<![if !vml]>
<![endif]>

FROM THE HISTORICAL COLLECTION
<Back| |TOP| Next>

North Falmouth Fire Station 3
Old photo of the original station.

<![if !vml]>
<![endif]>


<![if !vml]>
<![endif]>


ONLINE NEWS SOURCES
<Back| |TOP| Next>



<![if !vml]>
<![endif]>


LET US NOT FORGET
<Back| |TOP| Next>

We Remember

The Worcester Six
December 3, 1999


Firefighters Memorial
View Video

F.D.N.Y. 343

9-11-01


Boston


August 29, 2007
FF Paul J. Cahill - E30
FF Warren J. Payne - L25

Boston


January 9, 2009
LT. KEVIN KELLY
Ladder 26


Hyannis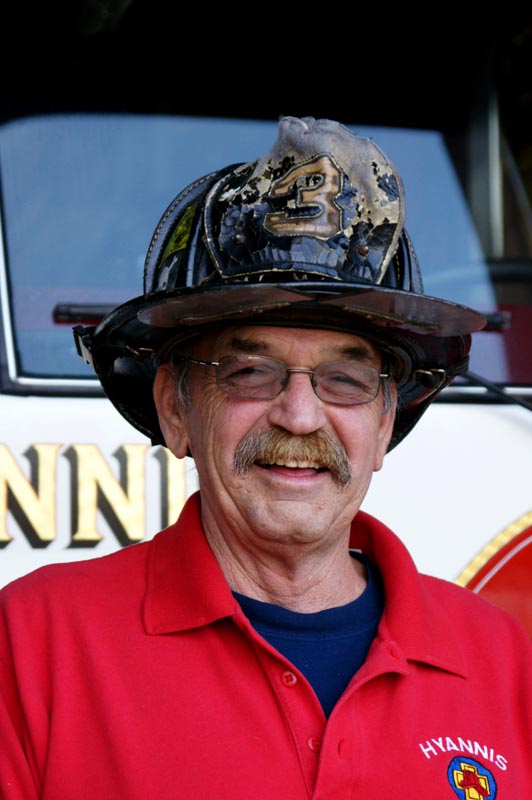 FF Dana "Danny" Clough
Oct 19, 2011

Worcester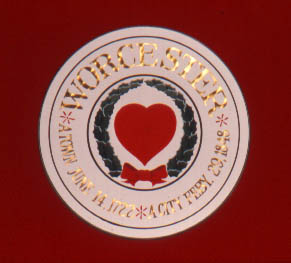 FF JON D. DAVIES
Rescue 1
December 8, 2011

BSO
BSO Dispatcher
Jimmy Verrochi
Jan 23, 2013

Yarnell Hill, AZ


19 Firefighters
Granite Mountain Hot Shots
June 30, 2013


Onset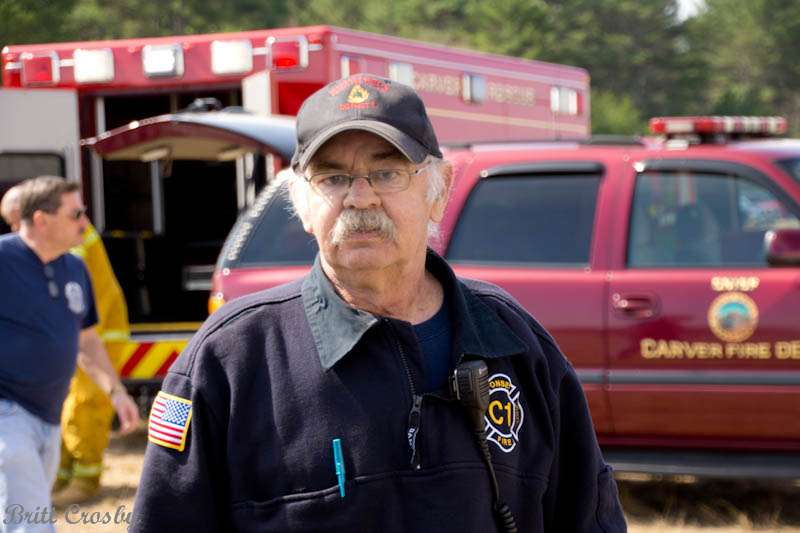 Onset Fire Chief Howard B. "Howie" Andersen
Retired in September 2013 and passed away Oct 4, 2013.

Boston
298 Beacon St, Boston
March 26, 2014
Lt Edward Walsh E33
FF Michael Kennedy L15






<![if !vml]>
<![endif]>


DEDICATED TO THOSE WHO MADE THE ULTIMATE SACRIFICE
<Back| |TOP| Next>


REMEMBER
SEPTEMBER 11, 2001

The World Trade Center towers from Liberty Island, summer 2001.

TAKE A CLOSER LOOK AT WHAT HAPPENED THAT DAY.
What have we as a fire service learned about the collapses of the
two 100 story twin towers and the 47 story WTC Building 7 that day?
CHECK OUT THESE LINKS 10 YEARS LATER
LISTEN TO THE FDNY AUDIO TAPES OF THAT DAY
REVIEW THIS VIDEO OF THE EVENTS THAT DAY
September 11th Revisited - Full Movie


FOR MORE
FIREFIGHTERS FOR 911 TRUTH .ORG
ARCHITECTS & ENGINEERS FOR 911 TRUTH .ORG
GOD BLESS THE USA

<![if !vml]>
<![endif]>


CAPE COD CARES FOR THE TROOPS
<Back| |TOP| Next>






PLEASE SUPPORT THIS SPECIAL CAUSE
Cape Cod Cares for Our Troops
www.CapeCod4TheTroops.com
REMEMBER ALL THE MEN AND WOMEN
PROTECTING OUR FREEDOM

<![if !vml]>
<![endif]>

CROSS COUNTRY BY BIKE
<Back| |TOP| Next>


CONGRATULATIONS!
HE MADE IT!
Crazy Guy on a Bike
Check out Retired Falmouth FD
Lieutenant Joel Carlisle's
2012 Coast to Coast Bike Ride!
Joel set out from Cape Cod on April 25, 2012
and rode his bike over 4,414 miles
reaching the west coast and the Pacific Ocean at Oregon on July 10, 2012!
His daily logs and photos of his progress
are fun to read.
Welcome Home Joel!


<![if !vml]>
<![endif]>

JUST FOR FUN
<Back| |TOP| Next>


PREVIOUS YEARS PHOTOS
[2007] [2008] [2009] [2010] [2011] [2012] [2013 2014]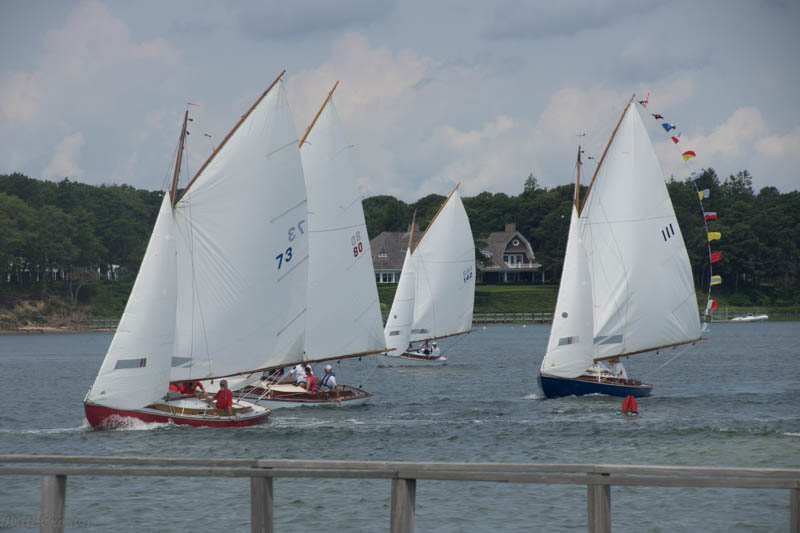 "WIANNO SENIORS"
"100 Year Anniversary"
1914-2014
It has been the summer of 100s.
Among the notable events of 2014 are the
100th Anniversary of Maxim Fire Apparatus,
the Cape Cod Canal, and the Crosby built
Wianno Senior boats.
Several dozen of the Wianno's gathered in Osterville
for a race in July 2014.

God Bless The USA
Copyright Britton W Crosby
CapeCodFD.com 2000-2013
All Rights Reserved