◄

►

= PAGE 2 =

CAPECODFD.COM =

HOME

=

HEADLINES

TOP STORIES AND MORE

Updated: October 12, 2016

CAPE COD Area Live Fire Radio
CAPE COD Fire & Police Radio
NANTUCKET Fire Radio
Broadcastify Massachusetts
Broadcastify Live Scanner Feeds


Radio Reference.com Freqs

CapeCod.com/Cape Wide News
Cape Cod Today News
Hyannis News.com
Cape Cod Online .com
Scan New England


CIEMSS.org

Mass Fire Trucks .com
Northeast Fire News
Firehouse.com
Fire Engineering.com
Firefighter Close Calls
Daily Dispatch
CapeCodFD on Facebook
CapeCodFD on YouTube
BrittCrosbyPhotos.com
FIREBOAT UPDATES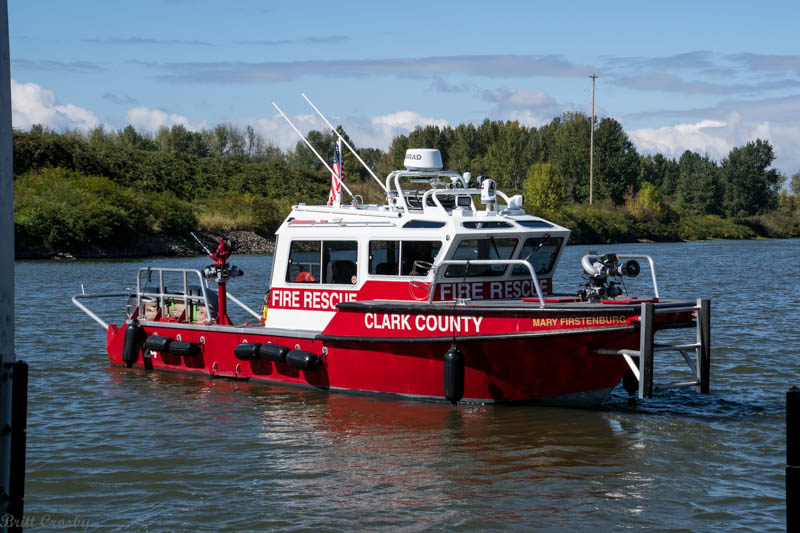 Lots of new west coast boats
coming soon!

<![if !vml]>
<![endif]>
<Back| |TOP| Next>

WHAT'S GOING ON


FOR MORE

First Due Continued in Full Assignment
Previous Stories

On This Page

Cape Wide News

CONTENTS

First Due
Headline Stories
On This Page
Cape Wide News
Local News Sites
Email Us
On Facebook
Full Assignment Stories
In The News
Events & Notices
Apparatus News
Stations News
Departments News
Communications
Listening Live
Photos Feature
Mutual Aid News
Run Stats
Hot Shot
Previous Hot Shots
From ARFF Collection
From Brush Breaker Collection
From Fire Boat Colletion
From Stations Collection
On The Web
Videos & More
From History Collection
Previous Stories
News Links
We Remember
About Sept 11, 2001
Support Troops
Feature Photo


<![if !vml]><![endif]>
Check it Daily


By Tim Caldwell

CapeWideNews
now at
CapeCod.com

FOR THE BEST
CAPE & ISLANDS
LOCAL EMERGENCY NEWS

FIRES - RESCUES - POLICE NEWS
LOCAL FEATURES

UP TO THE MINUTE

THE ONE PLACE TO GO
WHEN YOU WANT
TO KNOW!




Local News Sites


E-Mail Us

<![if !vml]><![endif]>

Pull The Hook!
To Send an EMAIL

CAPECODFD.COM
Send us an E-Mail!
Just pull the Fire Box.
We are interested in your thoughts, ideas, and comments
about CapeCodFD.com.

SEND US PHOTOS
OR NEWS VIA E-MAIL

CapeCodFD.com
<Back| |TOP| Next>

On Facebook
Join in the Fun!
A Facebook page was created March 14, 2013
for friends of Cape Cod Fire Departments to
communicate, share photos and information,
explore history, and generally associate with each other.
Go to
Cape Cod Fire Departments
WHAT'S GOING ON

FEATURED HEADLINE STORIES
<Back| |TOP| Next>



COMM Working Fire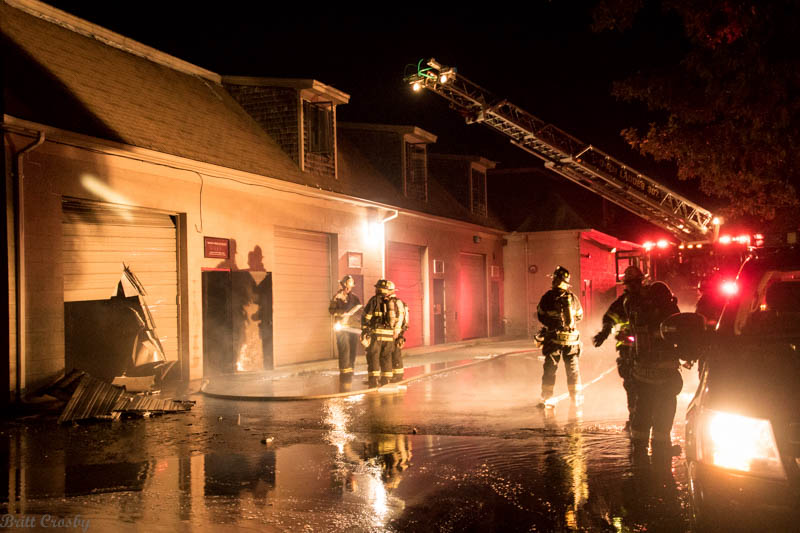 COMM WORKING FIRE
COMM Engine 303 and Car 321 were dispatched to an automatic alarm around
20:00 hours on Saturday August 27, 2016. On arrival, E303 found smoke coming
from the rear of the large commercial structure and struck a working fire.
The fire was contained by an automatic sprinkler system to one business bay
on the B/C corner of the building. Crews extinguished the fire and checked
for extension.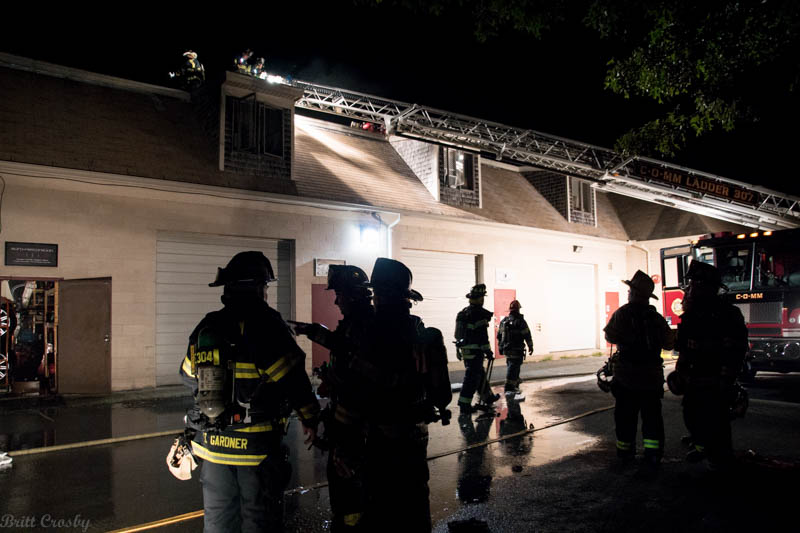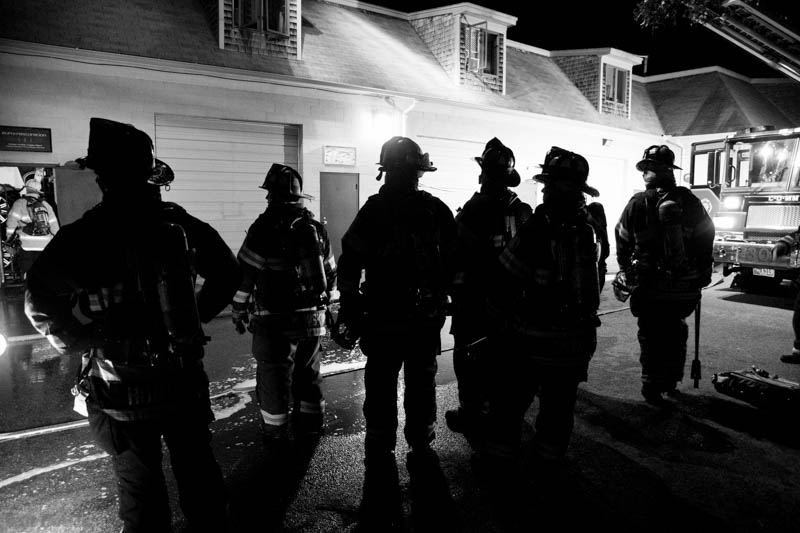 SANDWICH FF RETIRES
SANDWICH FIREFIGHTER ROBERT "JITTERY" GEORGE
Retired from the Sandwich FD after more than 48 years of service
on Aug 25, 2016. Family and friends turned out to congratulate him
and wish him well in his retirement.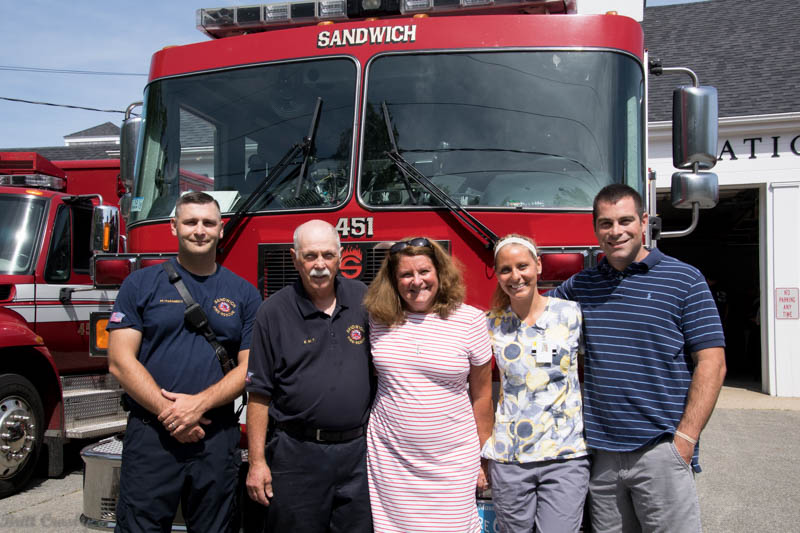 HYANNIS 2ND ALARM
HYANNIS FIRE
A 2nd Alarm was transmitted for a fire in the walls of Alberto's Ristorante & Lounge
on Main Street on Friday August 12, 2016

2nd Alarm Bourne Transfer Station


BOURNE TOWER 126
Crews from several communities battled for hours trying to bring a stubborn
blaze at the Bourne town Transfer Station on Wednesday August 10, 2016.
A Tier 1 Haz Mat response was included to monitor air quality in the area.

District 1 Haz Mat Training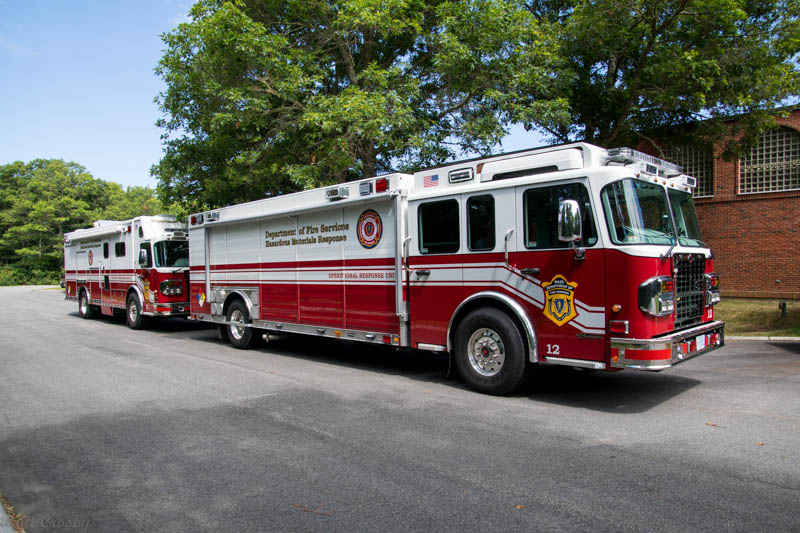 HAZ MAT TRAINING
The Massachusetts Department of Fire Services Hazardous Materials Team
for District 1 (Southeastern Mass) conducted a two day Propane emergency
drill at the Centerville Fire Station on August 8 and 9, 2016.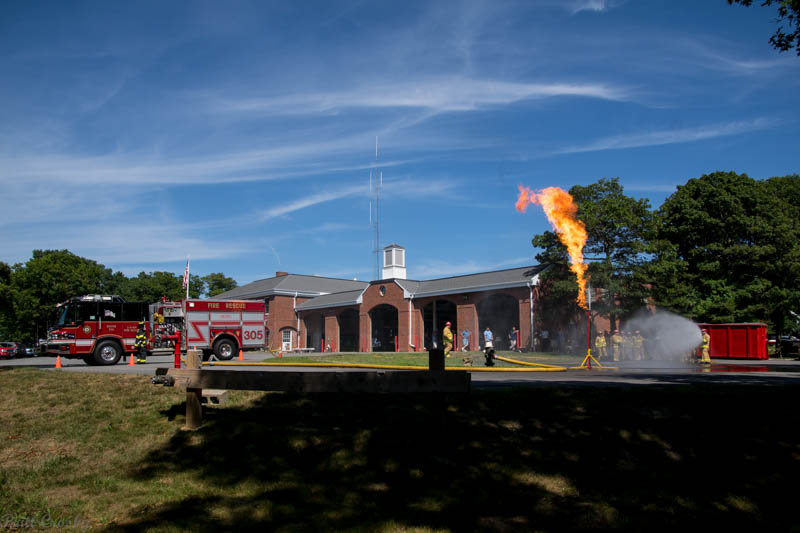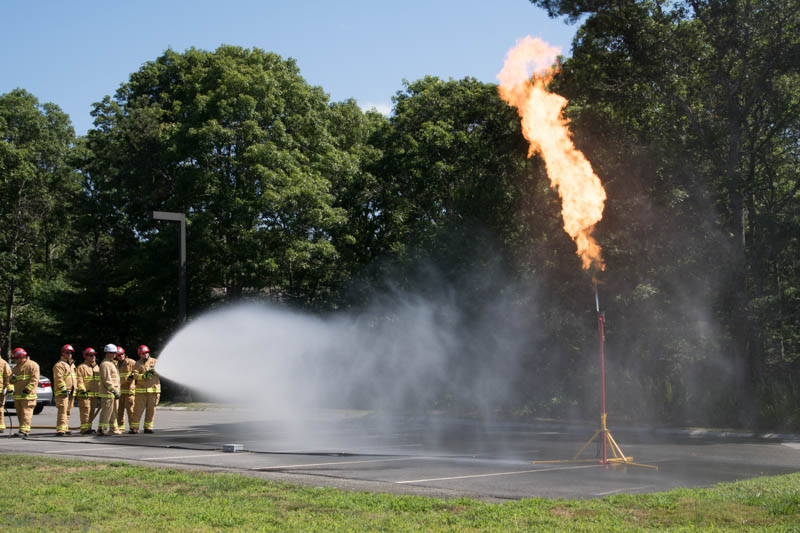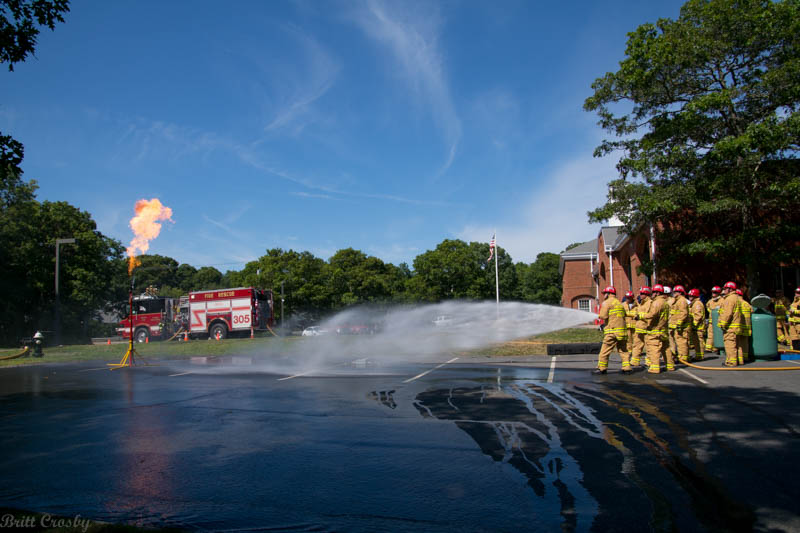 COMM FD Dispatcher Retires
JEFF GIFFORD
COMM FD Dispatcher Jeff Gifford retired after 32 years of service to the
COMM Fire District. He also served as a call firefighter for the Cotuit Fire
District for many years. Friends and family wished him well at the Centerville
Fire Station on Monday August 8, 2016.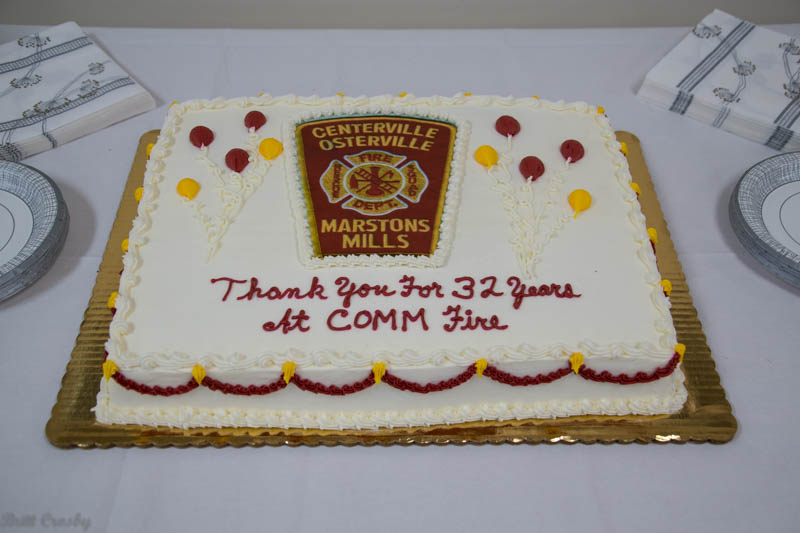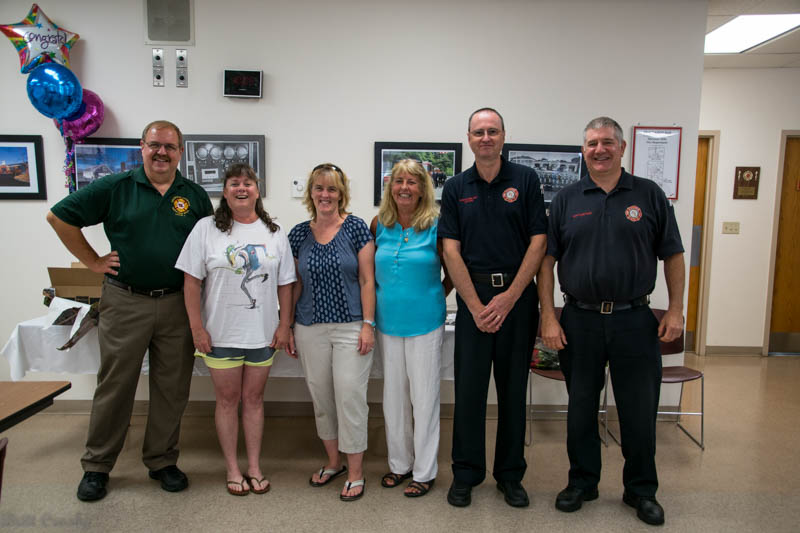 Hyannis Fire Chief to Retire
HYANNIS FIRE CHIEF HAROLD BRUNELLE
After 44 years of serving the Hyannis Fire Department, Chief Brunelle
has announced his intention to retire in the next few months. He
came up through the ranks in Hyannis becoming fire chief in 1998.

FOR MORE



Barnstable County Fire Chief's Association
Firefighter/EMT Entry Level Exam
Firefighter/Paramedic Entry Level Exam
The BCFCA will hold a written exam for full-time
Firefighter/EMTs and Firefighter/Paramedics.
Where: Cape Cod Regional Technical School, Harwich

When: Saturday, November 19, 2016 at 1000 hrs sharp
Doors will shut promptly at 1000 hrs.
Cost: $70 (test fees are non-refundable)
Information regarding the test site and also a practice test will be sent to each registrant in early October.
No walk-in registration allowed. You must be registered prior to testing.
Questions? Kathleen at kthut@commfiredistrict.com or 508-957-8224
FIREHOUSE EXPO
October 18 - 22, 2016
Music City Center
Nashville, TN
For the first time in many years, no longer in Baltimore.
LINK TO EXPO
FOR MORE


Wellfleet Engine 94
WELLFLEET ENGINE 94
2016 Emergency One Typhoon e-Max CAFS Pumper
1500 / 750 / 30 A
Delivered Aug 2016
Carver Engine 3



CARVER ENGINE 3
2016 Pierce Impel PUC Pumper
1250 / 750
Aug 2016

Joint Base Engine 412
JOINT BASE CAPE COD ENGINE 412
2016 Rosenbauer Pumper
1250 / 750
Aug 2016
Joint Base Cape Cod USCG
JOINT BASE CAPE COD USCG AMBULANCE 424
2016 Chevy / Wheeled Coach Type III Ambulnce
Aug 2016
Bourne Ambulance 135
BOURNE AMBULANCE 135
2016 International TerraStar / Horton Type I Ambulance
Aug 2016

Plymouth Tanker 2

PLYMOUTH TANKER 2
2016 Kenworth / Emergency One
500 gpm / 2100 Gallons
August 2016

Cotuit Engine 265
COTUIT ENGINE 265
Cotuit has taken delivery of its new 2016 Pierce Dash 1500 gpm / 750 gallon
Rescue Pumper. It will be replacing the 1989 Pierce Lance Engine 265.
July 27, 2016
Mattapoisett Engine 2
MATTAPOISETT ENGINE 2
The 1989 Pierce Lance pumper was recently refurbished and repainted
with the department's black over red colors.
July 2016

FOR MORE
APPARATUS NEWS
Apparatus photos and news

MORE APPARATUS NEWS
Recent Deliveries, Plans, Rumors, Retired Apparatus
Chatham Headquarters Open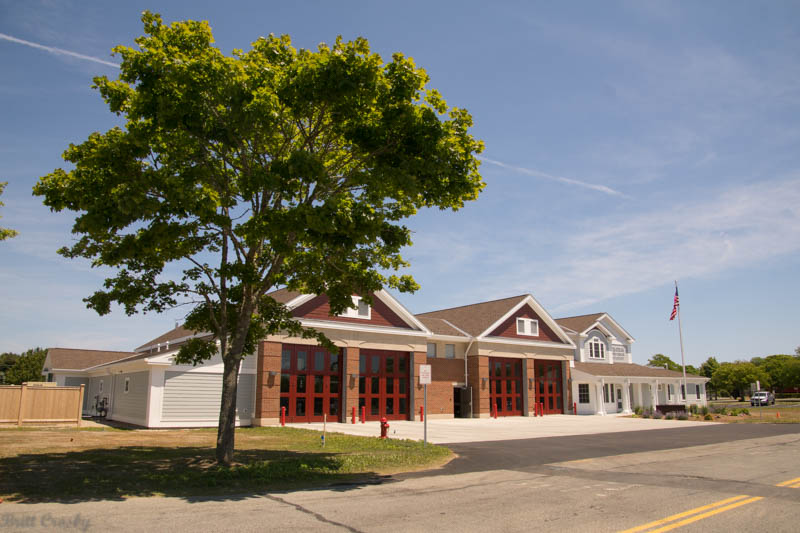 CHATHAM FIRE HEADQUARTERS
The new Chatham Fire Headquarters opened on May 24, 2016.
The new station is located on the site of the former station at
135 Depot St., in Chatham. It has 4 deep drive thru bays and
another smaller bay. The building has all the department offices,
communications, and living quarters for personnel.
The department operated out of the DPW garage on Crowell Rd
since Sept 2014 when the old station was torn down.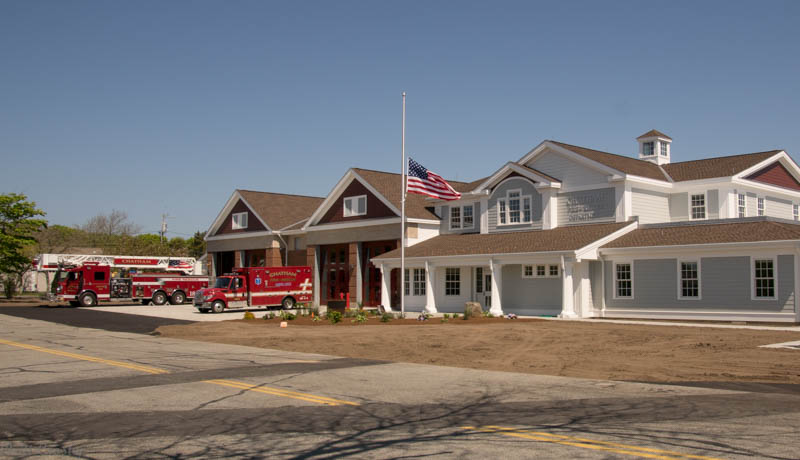 THE CHATHAM FIRE DEPARTMENT
Moved out of their Depot Street home of the last 62 years
into temporary quarters in the DPW garage at 221 Crowell Road.
The old station was torn down to make room
for the new headquarters on the same site.
Sept 10, 2014
Sandwich Approves New
Police & Fire Station
FORESTDALE FIRE STATION 3 TO BE REPLACED
Voters in Sandwich have approved construction of a new Police Station
to be built on the town owned land at Quaker Meeting House and
Cotuit Road.
In addition, a new Fire Station 3 will be constructed
on the same land to replace the Forestdale Station presently on Rte 130.
The fire station is substantially smaller than what was originally proposed
a couple years ago, but will provide facilities that the present Station 3
does not have.
The May 2, 2016 Town Meeting also approved funds to add onto
the East Sandwich Station 2 providing living space that the present
station has never had in anticipation for future staffing of that station.
The present Headquarters is expected to remain in downtown
substantially as is.
The town sought an additional 8 personnel to open the
East Sandwich station ASAP but funding was not approved.
Orleans Approves Police Sta
ORLEANS POLICE STATION
Voters in Orleans approved $11.5 Million to build a new
Police Station.
May 2016
Carver Fire Station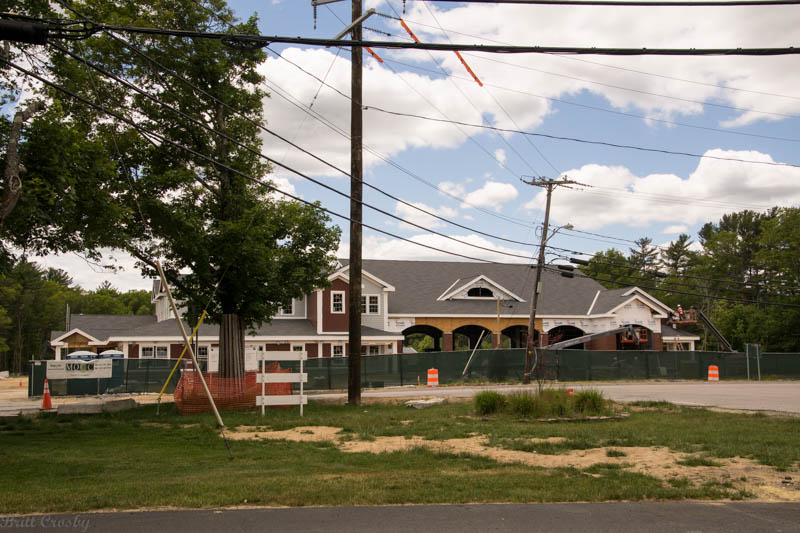 The Carver Fire Headquarters is coming along with expectations to
open in the early Fall of 2016.
Photos June 2016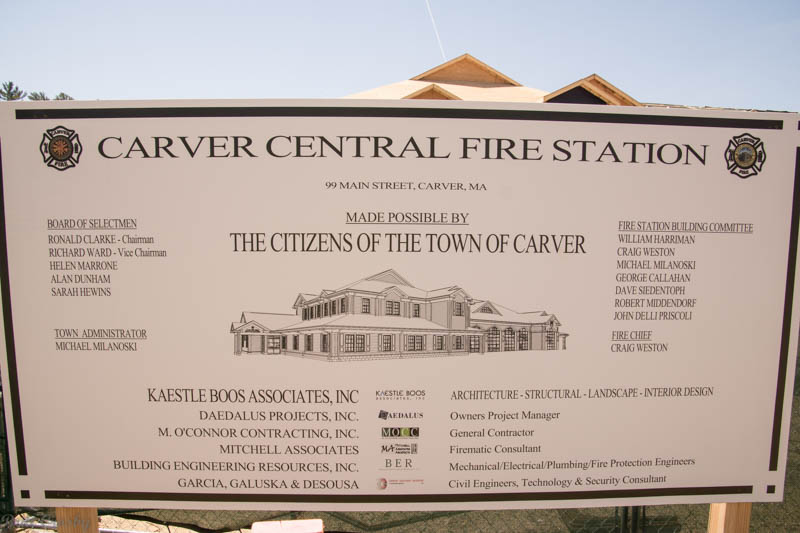 CARVER FIRE HEADQUARTERS
The new Carver Fire Station 1 is progressing with an expected
completion for the Fall of 2016. The station is located on Route 58
Main Street just north of the present station.
Photo April 2016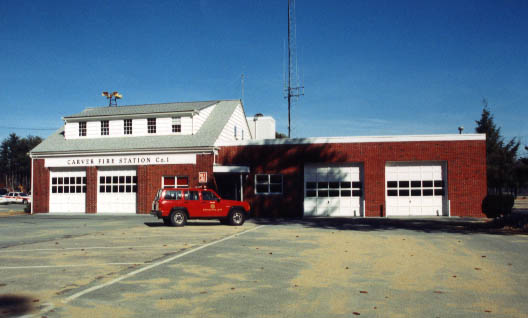 CARVER FIRE HEADQUARTERS
Voters in Carver approved the construction of a new Central
Fire Headquarters and training facility at 99 Main Street
just up the street from the current station. The old station built
in the 1950s and added on to has been outgrown. The new
station will be built on a property owned by the department
as used as their training facility.
Nov 2013
Hyannis Approves Fire Station!
THANK YOU HYANNIS!
The Hyannis Fire Department has tried to get a new fire station
for several years. Several previous votes failed to reach the
required 2/3 majority approval.
On April 9, 2016 Hyannis voters turned out to approve a new
fire station by 73%. The new station, estimated at $18.5 Million
and approximately 33,000 sq ft will be built on district owned
land next the present station on High School Rd Ext.
It will replace the current station built in 1965 which has
been outgrown and has a list of problems that needed to be fixed.

Oak Bluffs Moves In to
New Headquarters
Oak Bluffs Fire Station
The new Oak Bluffs Fire Station has been completed and the department
moved into the new $8.3 Million, 20,000+ square foot, 12 bay station
on December 6, 2015. The station is located on the site of the previous
station at Wing Road and County Road. Construction took just 1 year
while the department worked out of the DPW garage and other temporary
quarters. The station has been dedicated the Nelson W. Amaral Fire/EMS
Station in memory of the retired chief who served the department for
54 years, 34 as chief. The station is equipped with essential office,
living, classroom, and other space that the previous station lacked.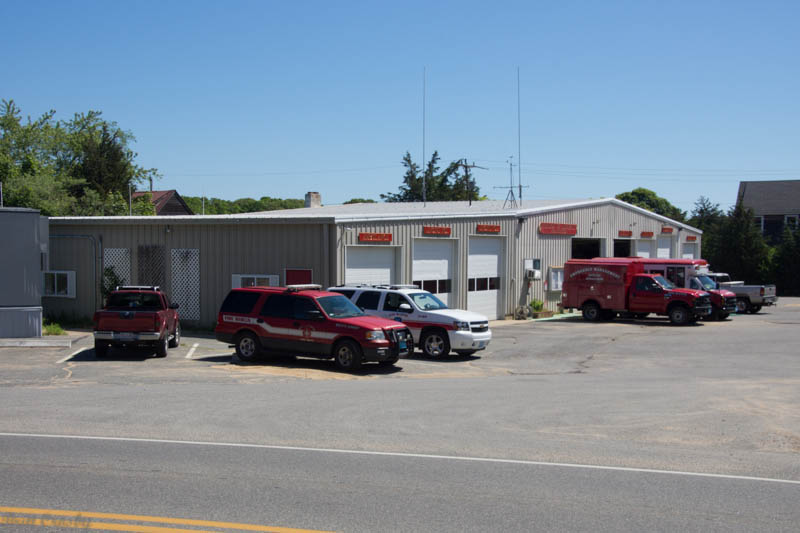 OAK BLUFFS FIRE HEADQUARTERS
Voters in Oak Bluffs on Martha's Vineyard approved the construction
of a new Fire Headquarters in 2014.
The present facility (shown above) will be torn down in the Fall of 2014
and apparatus will be relocated for about 1-1/2 years while a new fire
headquarters is built on the same site.
NOVEMBER 19, 2014 MV TIMES STORY
Brewster Fire Station
APPROVED!
Brewster voters gave the go ahead to build a new $13.4 million
fire headquarters at the November 16, 2015 special town meeting. .
The new station will be approximately 22,000 square feet, with
5 drive through bays and facilities necessary for future operations.
It will be built behind the present station. Construction is expected
to begin in 2017.
Nantucket Fire Station
Nantucket Fire Department
Nantucket voters approved approximately $15 Million
in April 2015 to construct a new fire station at the
Fairgrounds Road location of the Nantucket Police station.
The town had sought to fund a full public safety complex
including fire, police, and communications in 2008,
but funding was only approved for the police and radio
communications at that time.
The present Nantucket Fire Station was built in 1980
at Pleasant St & Sparks Ave. It replaced the old fire
station in the congested center of town.
Nantucket has grown significantly since the station
was built in 1980. Increased demands for service
and a station that has been full for years, and the
inability to expand on site have led to the need
to move off site and start new.
In addition to the central station, Nantucket also has two
small unstaffed stations in Siasconset and Madaket.
The department has 5 personnel on a shift with a
minimum of 3 personnel on duty.
It operates 5 pumpers, 1 aerial, 2 tankers,
1 heavy rescue, 3 ambulances, and a number
of support units.
May 2015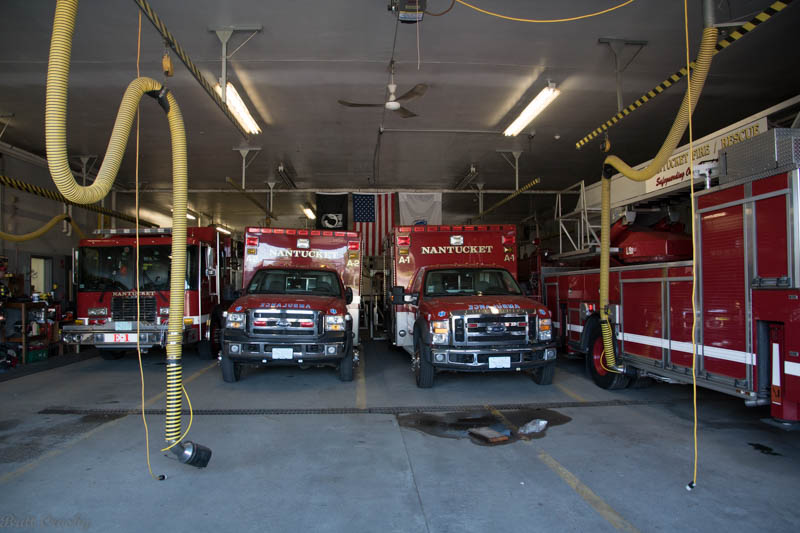 FOR MORE
FIRE STATIONS PAGE




DEPARTMENTS NEWS

ABOUT DEPARTMENTS AND PERSONNEL
<Back| |TOP| Next>



COMM FIRE DEPARTMENT
Retired COMM Senior Private Fred Lewis passed away on Sept 8, 2016. He had battled cancer for several years. Fred was an EMT and served with the juvenile fire setter program for years. He began his career with the Hyannis FD and then with COMM FD for years, with a medical retirement in 2009. Fred was well known around the Cape and will be greatly missed. RIP.
Sept 9, 2016

HYANNIS FIRE DEPARTMENT
Fire Chief Harold Brunelle has announced his intention to retire within the next few months. Chief Brunelle has been a member of the Hyannis FD for 44 years, joining in 1972 as a Junior FF and coming up through the ranks to serve as Chief for the past 18 years. Congrats Chief on a job well done!
Sept 2016

SANDWICH FIRE DEPARTMENT
FF Robert "Jittery" George retired after more than 48 years as a member of the Sandwich FD on Aug 25, 2016. The senior member of SFD began his fire service career as a Jr firefighter in 1968 and was hired fulltime in 1973. He played a major role in the Sandwich FF Union Local 2196 and served the department in many ways over the years. Two of his sons are currently on the job as well. Best wishes "Jit" in your retirement!
Aug 26, 2016
JOINT BASE CAPE COD
Congrats to former JBCC union President and FF Rob Rogowski who has been selected to be the Fire Chief in Barre, MA.
Aug 2016
SANDWICH FIRE-POLICE COMMUNICATIONS
Sandwich Dispatcher Kathy Keene retired after 18 years with SFD and SPD. She had also served as a call firefighter for many years. Congrats to her!
Aug 2016




FALMOUTH FIRE DEPARTMENT
The Falmouth Fire Rescue Department held a promotional and recognition ceremony on July 8, 2016. During the event, several officers were officially sworn into their new positions including new Fire Chief Michal Small, new Deputy Fire Chief Scott J Thrasher, new Captain Bruce D. Girouard, and new Lieutenant Terrance A. Rogers. Four new firefighters were also sworn in. Several other department members were recognized for meritorious work in recent months. Congrats to all!
July 10, 2016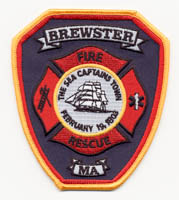 BREWSTER FIRE DEPARTMENT
The Brewster Fire Department has promoted Kevin Varley to become the department's first fulltime Deputy Fire Chief. He had previously served as a Captain. Congratulations Deputy.
July 10, 2016




COMM FIRE DEPARTMENT
COMM FD Dispatcher Jeff Gifford has retired after 32 years of service. Jeff began his fire service career as a call firefighter in Cotuit during the late 1970s and joined COMM as a dispatcher in 1984. His voice on the radio and professionalism in his duties will be missed. Congratulations Jeff! Enjoy your retirement!
July 10, 2016


PLYMOUTH FIRE DEPARTMENT
Deputy Chief Michael Young retired on July 5, 2016 after 36 years with the Plymouth Fire Department. Congratulations Deputy!
July 10, 2016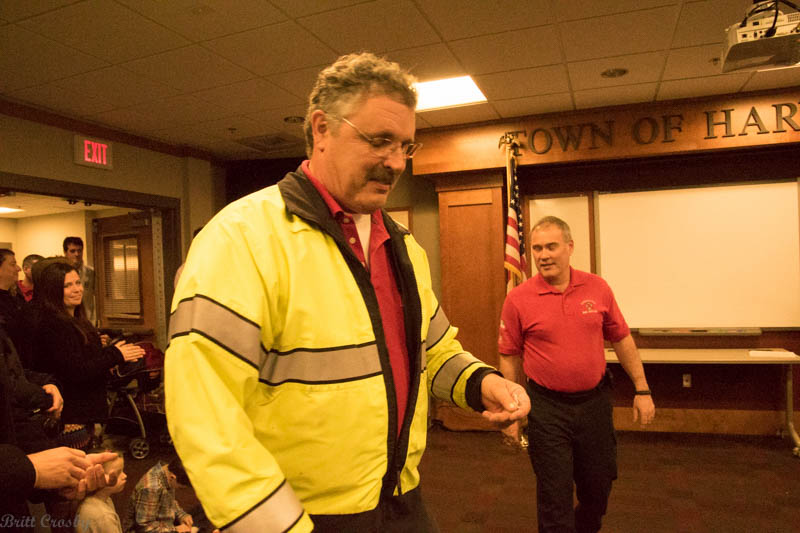 HARWICH FIRE DEPT
Firefighter/Paramedic John Ayer retired June 27, 2016 from the Harwich FD after some 40 years of service to the town. Congrats on a job well done John!
June 28, 2016




FALMOUTH FIRE DEPT
Falmouth Fire Department will be making the following promotions now that the Fire Chief position has been officially filled. The following personnel who were in acting positions will be made permanent:
Deputy Chief Scott Thrasher
Captain Bruce Girouard
Lieutenant Terry Rogers
Congrats to all! June 28, 2016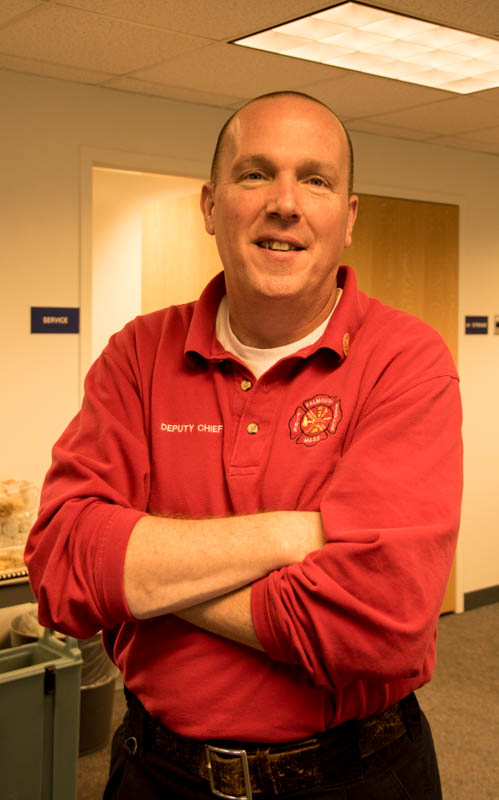 FALMOUTH FIRE DEPT
Falmouth Fire Department has a new "official" fire chief. Michael Small has been appointed as Fire Chief officially as of June 6, 2016 filling the position created by Chief Mark Sullivan's retirement. Chief Small started out in Bourne and has been a member of the Falmouth FD for many years. He moved through the ranks as a paramedic and officer, serving in recent years as a deputy chief and since the retirement of Chief Sullivan served as the Acting Chief. Congrats Chief Small on your official appointment!
June 7, 2016

OAK BLUFFS FIRE DEPT
Retired Oak Bluffs Fire Chief Dennis P. Alley, age 80, passed away on Monday May 30, 2016. He was a member of the Oak Bluffs FD for 53 years, the last 12 of which as Fire Chief. He was the grandson of another Oak Bluffs Fire Chief Antone Alley. Services were held on Friday June 3, 2016.
June 3, 2016


MATTAPOISETT FIRE DEPT
Retired Mattapoisett Fire Chief Donald C. "Woody" Wood passed away on May 22, 2016. A long time member of the Mattapoisett FD, he retired as Chief in 1993.
June 3, 2016
TRURO FIRE DEPT
Truro voters approved the hiring of 6 fulltime personnel at the May 11, 2016 Town Meeting moving to establish their first fulltime staffing. The department has long been a call department, but has struggled to have reliable responses in recent years.
June 3, 2016
SANDWICH FIRE DEPT
Sandwich voters approved funding for construction of a new Police Station to be built at Cotuit Road & Quaker Meetinghouse Rd. Also approved was funding for a new Station 3 to be built on the same site as the Police station. That station will replace the present Station 3 on Route 130. Funding was also approved to make the East Sandwich Station 2 ready for future staffing by adding basic facilities that station has never had. Funds to hire additional personnel to staff East Sandwich were not approved at this time. May 2016



FOR MORE
DEPARTMENTS NEWS

SCANNERS AND RE-BANDING ISSUES

Many of you who monitor Cape Cod Fire and Police Departments on various "trunk tracker" style scanners may have noticed problems recently with the implementation of the re-banding of the Massachusetts State Police (MSP) Trunked Radio system.
Re-banding is a national reallocation of radio frequencies that has been underway for several years across the country. The local switchover took place in March 2013.
The changes were expected to make many older scanners obsolete, HOWEVER!
It is possible that many, if not all of the newer and older scanners WILL WORK if reprogrammed with the updated frequencies. Older scanners including the BC780, BC785, BC895, Radio Shack units, and others will work if re-programmed!
I recommend you break out the Owners Manual if you haven't already, or download an online version, brush up on the basics of programming your scanners and give it a try. YOU WILL BE HAPPY!
Here is a list of the frequencies used by the system. If you enter them correctly (make sure you enter them as M (Motorola) TRUNK channels, they should work.
Go to RadioReference.com for additional information on frequencies and programming scanners with what you want to listen to.
For those who are not already aware, you can also listen to the action online as well. The LIVE SCANNER FEEDS that were previously on RadioReference.com have been moved over to a system called BROADCASTIFY.com. You can listen to many different feeds, but should check out the local Cape Cod Fire Departments on the feed provided which covers all the Cape Fire Departments, including OPS channels, and as a bonus also gets much of the Southeaster, Mass area off Cape.
This same feed is also available on a Phone App. So if you wish to listen to the Scanner here on the Cape you can certainly do so in a number of ways thanks to
Tim CAPE COD Area Fire Radio and Scott CAPE COD Fire & Police Radio who provide these services.
The link for Cape Cod Area Fire Radio at the top of my Home Pages also brings your to this feature.
Good luck and good scanning!
FOR MORE

PHOTO FEATURES

THE LATEST FROM PHOTO FEATURES
<Back| |TOP| Next>

BOBBY "JIT" GEORGE RETIRES
SANDWICH FIRE RESCUE
August 25, 2016
FOR MORE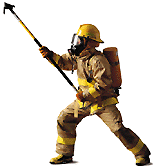 FALMOUTH FIRE DEPARTMENT RELEASED NEW RUN CARDS & NOW HAS NEW DISTRICTS (RUN CARD)
DECEMBER 2013


FOR MORE

Barnstable County Control
Enter a department and zone
for actual official run cards
RUN STATISTICS

DEPARTMENT ANNUAL RUNS STATS
<Back| |TOP| Next>

Cape Cod Fire Departments
2015 Run Stats
NEW

02-10-16

2000 2001 2002 2003 2004 2005 2006 2007 2008 2009
2010 2011 2012 2013 2014 2015
(10 year comparison 2000 vs 2010)
Unofficial 2015 Stats
Updated 02-10-2016
Estimated 63,779 Total Calls in 2015
Estimated 59,696 Total Calls in 2014

| | | |
| --- | --- | --- |
| DEPT RANKING | 2015 RUNS | 2014 RUNS |
| #1 Yarmouth FD | 7,096 runs | 6,347 runs |
| #2 Hyannis FD | 7,002 runs | 6,619 runs |
| #3 Falmouth FD | 6,966 runs | 6,674 runs |
| #4 Dennis FD | 4,979 runs | 4,686 runs |
| #5 Bourne FD | 4,931 runs | 4,686 runs |
| #6 COMM FD | 4,429 runs | 3,885 runs |
| #7 Harwich FD | 4,295 runs | 4,014 runs |
| #8 Sandwich FD | 3,889 runs | 3,522 runs |
| #9 Mashpee FD | 3,615 runs | 3,232 runs |
| #10 Brewster FD | 2,882 runs | 2,781 runs |
| #11 Chatham FD | 2,727 runs | 2,792 runs |
| #12 Orleans FD | 2,482 runs | 2,529 runs |
| #13 Eastham FD | 1,723 runs | 1,690 runs |
| #14 Barnstable FD | 1,242 runs | 1,066 runs |
| #15 P-Town FD | 1,203 runs | 1,165 runs |
| #16 Wellfleet FD | 1,171 runs | 1,073 runs |
| #17 Cotuit FD | 830 runs | 801 runs |
| #18 Otis/MMR FD | 820 runs | 799 runs |
| #19 W Barnstable | 758 runs | 630 runs |
| #20 Truro FD | 730 runs | 680 runs |
| #21 BMA | 9 runs | xx runs |
| | | |
| | | |
| | | |
| | 63,779 | 59,698 |
The above run stats are unofficial preliminary estimates presented to show the trends of emergency response on Cape Cod..
HOT SHOT

FEATURED FROM THE INCIDENT PHOTO COLLECTION
<Back| |TOP| Next>

BOURNE 2ND ALARM
Crews from Bourne and surounding communities worked through
the night fighting a stubborn fire in a building at the town transfer
station.
PREVIOUS YEARS
[ 2007 ] [2008] [2009] [2010] [2011] [2012] [2013] [2014] [2015] [2016]
CRASH TRUCKS

FEATURED FROM THE ARFF COLLECTION
<Back| |TOP| Next>



ON THE FLIGHTLINE
JOINT BASE CAPE COD
(Massachusetts Military Reservation - Otis ANGB)
FOR MORE
BRUSH BREAKERS

FEATURED FROM THE BRUSH FIRE COLLECTION
<Back| |TOP| Next>

OTIS AIR FORCE BASE
1944 Brush Breaker
FOR MORE
FIRE BOATS

FEATURED FROM THE FIRE BOATS COLLECTION
<Back| |TOP| Next>

SANDWICH MARINE 439
Returning to the Sandwich Basin on the Cape Cod Canal
August 25, 2016 following a boat rescue off Scussett Beach.
FOR MORE
FIRE STATIONS

FEATURED FROM THE FIRE STATION COLLECTION
<Back| |TOP| Next>

CENTRAL STATION
SPRINGFIELD, ILLINOIS
Summer 2015

FOR MORE
ON THE WEB

DEPARTMENTS & OTHER WEB SITES ON INTEREST
<Back| |TOP| Next>

IN THE MOVIES

CHECK OUT THE VIDEOS & MORE
<Back| |TOP| Next>

CHECK OUT THE VIDEO AND YOU TUBE PAGE FOR SOME VERY COOL VIDEOS!
VIDEOS INCLUDE SOME HISTORICAL FOOTAGE FROM THE 1940'S, 1950'S, AND 1960'S.
Cape Cod Brush Fire 1946... 15,000 Acres! Part 1
Cape Cod Brush Fire 1946... 15,000 Acres! Part 2

ADDITIONAL VIDEOS LISTED ON
OUR VIDEO PAGE



NEWER VIDEOS CAN BE FOUND
at CapeCodFD Videos on YouTube

FROM HISTORY

FEATURED FROM THE HISTORICAL COLLECTION
<Back| |TOP| Next>

SANDWICH FIRE DEPT
Early 1960's photo
1965 Dodge brush breaker, 1939 Ford brush breaker,
1957 Ford/Maxim Pumper E4, 1931 Ahrens Fox E1, 1950s Amb

<![if !vml]>
<![endif]>

We Remember
We Remember
Never Forget
NEVER FORGET
We Remember

The Worcester Six
December 3, 1999


Firefighters Memorial
View Video

F.D.N.Y. 343

9-11-01


Boston


August 29, 2007
FF Paul J. Cahill - E30
FF Warren J. Payne - L25

Boston


January 9, 2009
LT. KEVIN KELLY
Ladder 26


Hyannis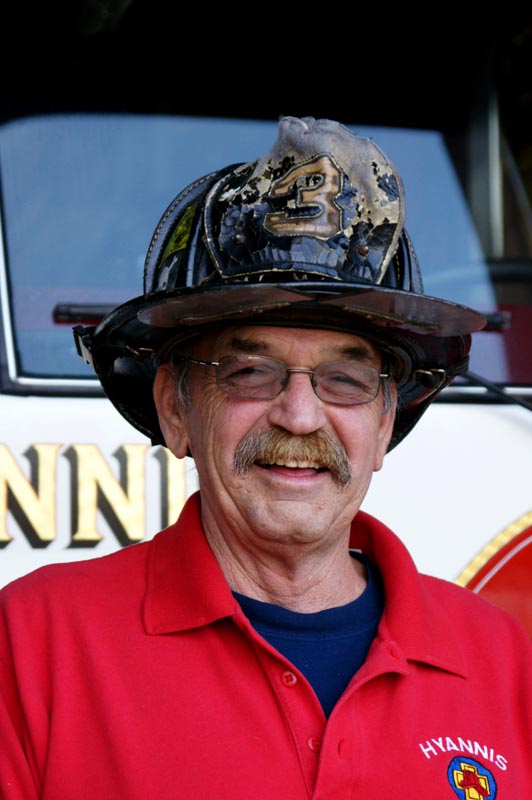 FF Dana "Danny" Clough
Oct 19, 2011

Worcester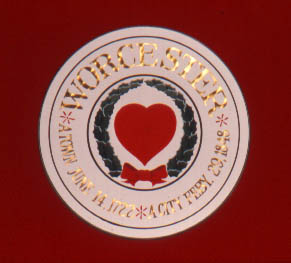 FF JON D. DAVIES
Rescue 1
December 8, 2011

BSO
BSO Dispatcher
Jimmy Verrochi
Jan 23, 2013

Yarnell Hill, AZ


19 Firefighters
Granite Mountain Hot Shots
June 30, 2013


Onset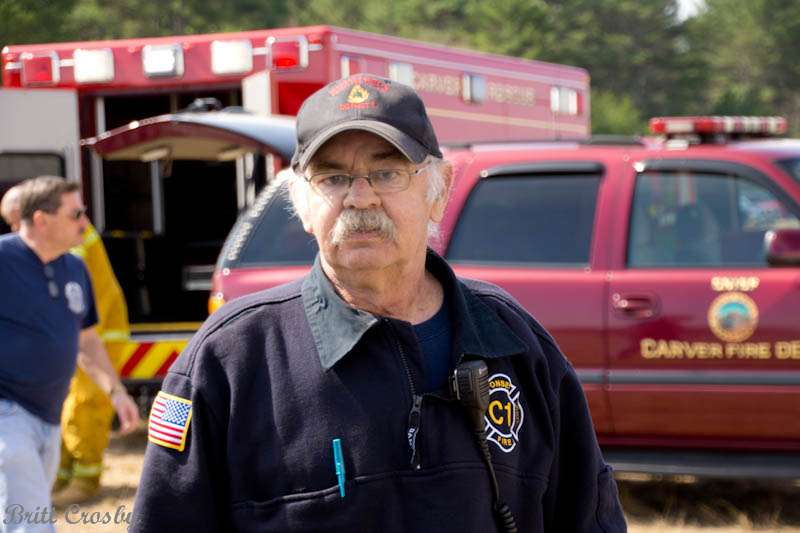 Onset Fire Chief Howard B. "Howie" Andersen
Retired in September 2013 and passed away Oct 4, 2013.

Boston
298 Beacon St, Boston
March 26, 2014
Lt Edward Walsh E33
FF Michael Kennedy L15





COMM FD
Horace Manley "Gus" Crosby III
"Uncle Gus"
Passed away September 19, 2014
The first permanent firefighter in Osterville.
Founding member IAFF Local 2346.
33 Year career COMM FD.
My mentor, Best Man, Neighbor.
Semper Fi Marine
HYANNIS FD
Retired Hyannis Firefighter - Dispatcher
Robert McGorty
Passed away Oct 9, 2014 age 72
Charter member Hyannis IAFF Local 2172
32 Year member retired 2002
"KCD 454 Clear"
HYANNIS FIRE
BRETT D. GRANDAW
Former Firefighter / Paramedic
Hyannis FD, Age 55, November 18, 2015.
23 years with Hyannis FD
and 17 years with FEMA Team.

BARNSTABLE FIRE


William E. "Billy" Fleming
Retired Barnstable Fire Fighter
Past President IAFF 3276
1989-2009
Age 56, Passed away Dec 31, 2015




COMM FIRE


Fred Lewis
Retired COMM Senior Private.
Passed away from Cancer
Sept 8, 2016

SEPTEMBER 11. 2001

DEDICATED TO ALL THOSE WHO MADE THE ULTIMATE SACRIFICE
<Back| |TOP| Next>


REMEMBER
SEPTEMBER 11, 2001

The World Trade Center towers from Liberty Island, summer 2001.

TAKE A CLOSER LOOK AT WHAT HAPPENED THAT DAY.
What have we as a fire service learned about the collapses of the
two 100 story twin towers and the 47 story WTC Building 7 that day?
CHECK OUT THESE LINKS 10 YEARS LATER
LISTEN TO THE FDNY AUDIO TAPES OF THAT DAY
REVIEW THIS VIDEO OF THE EVENTS THAT DAY
September 11th Revisited - Full Movie


FOR MORE
FIREFIGHTERS FOR 911 TRUTH .ORG
ARCHITECTS & ENGINEERS FOR 911 TRUTH .ORG
GOD BLESS THE USA
SUPPORT THE TROOPS

CAPE COD CARES FOR THE TROOPS
<Back| |TOP| Next>






PLEASE SUPPORT THIS SPECIAL CAUSE
Cape Cod Cares for Our Troops
www.CapeCod4TheTroops.com
REMEMBER ALL THE MEN AND WOMEN
PROTECTING OUR FREEDOM
CONGRATULATIONS!
HE MADE IT!
Crazy Guy on a Bike
Check out Retired Falmouth FD
Lieutenant Joel Carlisle's
2012 Coast to Coast Bike Ride!
Joel set out from Cape Cod on April 25, 2012
and rode his bike over 4,414 miles
reaching the west coast and the Pacific Ocean at Oregon on July 10, 2012!
His daily logs and photos of his progress
are fun to read.
Welcome Home Joel!

PREVIOUS YEARS PHOTOS
[2007] [2008] [2009] [2010] [2011] [2012] [2013 2014] 2015 2016

TOGETHER FOREVER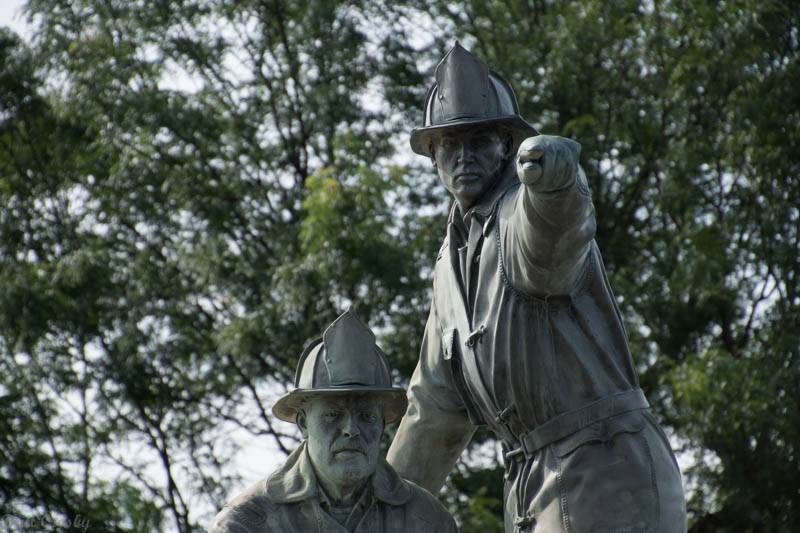 KANSAS CITY, MO FIREFIGHTER MEMORIAL
Summer 2015
BE SAFE

SO EVERY ONE GOES HOME

God Bless The USA
Copyright Britton W Crosby
CapeCodFD.com
All Rights Reserved