Hyannis New Ambulance


Ambulance 828
2007 International / Road Rescue Type I
June 2007



Hyannis New Chief Car

Car 806
Hyannis new Fire Prevention 806 is former Car 802
1995 Ford LTD. Dec 2006



Hyannis New Chief Car


Car 801
Hyannis new Fire Chief Car 801 - 2006 Dodge Durango on right
along with Deputy Car 802
June 2006


Hyannis New Dive Truck


Dive 810
1992 Ford E450 / Road Rescue Type I
Formerly Rescue 827
March 24, 2006


Hyannis New Ambulance


Ambulance 827
Hyannis has placed this new 2005 International / Road Rescue
Type I ambulance in service as Ambulance 827.
January 2006
It replaces the 1992 Ford / Road Rescue that will now become the Dive Truck.


Former R-827 to become Dive 810
Jan 2006




Hyannis New Lighting Plant


Hyannis has one of these new Magnum 600w Generator / Lighting towers.
It is one of five received by local fire departments.
The lighting plant can be used for extended operations without committing
a fire engine to lighting. Oct 2005



Hyannis New Engine


Engine 823
2005 Pierce Arrow XT 1500 gpm / 750 gal / 50 Class B foam Pumper.
Delivered February 2005 - In Service June 2005



Engine 823
The engine has a tilt cab, pre-connected attack and trash lines on the rugged bumper, rollup doors on the rescue body, a ladder rack, and 6 man cab.
The new engine will go in service following a training period.



Engine 823
The new engine 823 will replace this 1975 Maxim 1500 gpm engine.






Hyannis New Deputy Car

Car 802
2004 Dodge Durango 4x4 SUV
Deputy Chief Vehicle
September 2004


Hyannis Fire Prevention Car

Car 806
1995 Ford LTD
Formerly Car 802 is now assigned to Fire Prevention
September 2004

1992 Ford Broncho Car 806
Retired September 2004

Hyannis Dive Truck Out of Service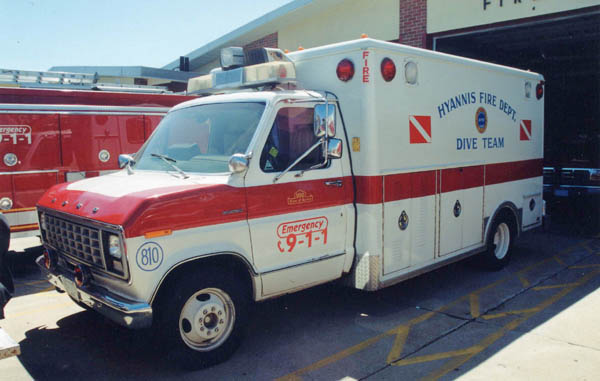 Dive 810
Hyannis Fire Department's old Dive Truck was damaged by an electrical fire and has been
taken out of service. 2004

Hyannis MDU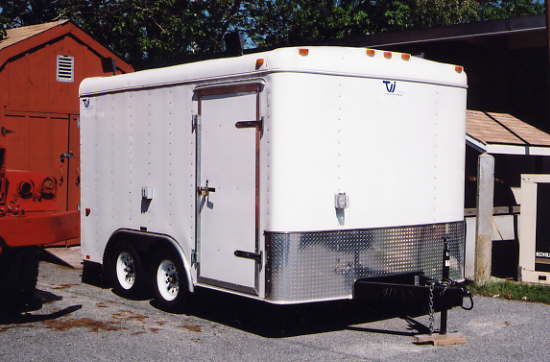 Mass Decontamination Unit
Hyannis has received a Decon trailer as part of the State program of assigning
these trailers to departments with hospitals.
June 2003
New Equipment Approved
Hyannis has authorization to purchase a new Pumper to replaced the 1975 Maxim
Engine 823. This funding was approved over a year ago but no specific plans
have been determined at this time. June 2003
Hyannis voters approved a new ambulance at the May 2003 meeting.
This would replace Rescue 827. June 2003

Hyannis New Rescue
Hyannis Rescue 825
Dec 2001
2001 International / Road Rescue Type I Ambulance
EMS 335
Replaces 1988 Ford / Yankee Coach Ambulance