CapeCodFD.com
WELLFLEET
POLICE STATION
CONSTRUCTION
September 22, 2017
Wellfleet Police Station

WELLFLEET POLICE STATION
The Wellfleet Police Department was approved to renovate the 1983 former
Police and Fire Station at 36 Gross Hill Road at the November 2016 Town
Meeting. The Fire Department moved out to their new station across the street
in 2009. The police will now take advantage of that space and use approximately
$7.5 Million to upgrade the entire police facility. Expected to reopen in
September 2018. The department is currently working out of temporary
facilities up the road.
July 2017
Wellfleet Police Station Renovations
Wellfleet voters approved approximately $7.5 Million to renovate the former
Wellfleet Fire & Police Station at 36 Gross Hill Road in November 2016.
In March 2017 work began on the building which will take advantage of
space formerly used by the fire department to increase space needed for
police operations. The building had to be vacated during construction to
the Wellfleet PD moved up the street temporarily. The construction is
expected to be completed around September 2018.
The original facility, a combined Police and Fire Station was first opened
in 1983. The Fire Department outgrew the space and moved across the
street to a new Fire Station in 2009.
July 2017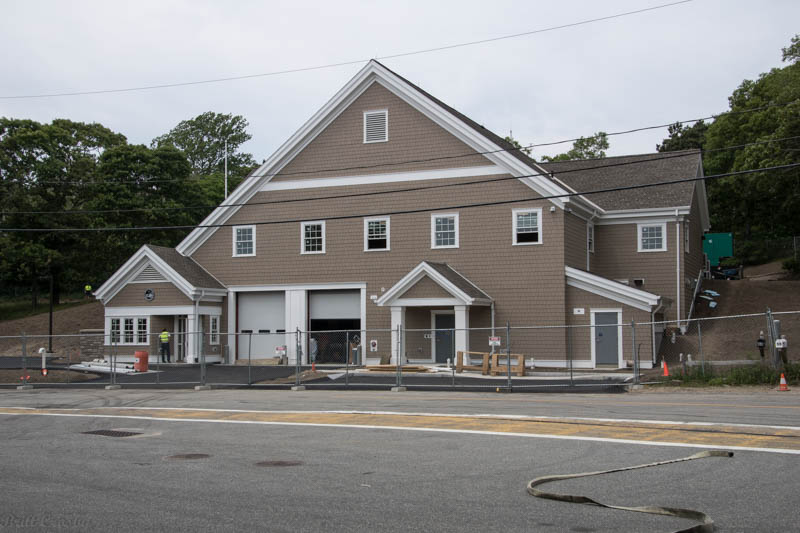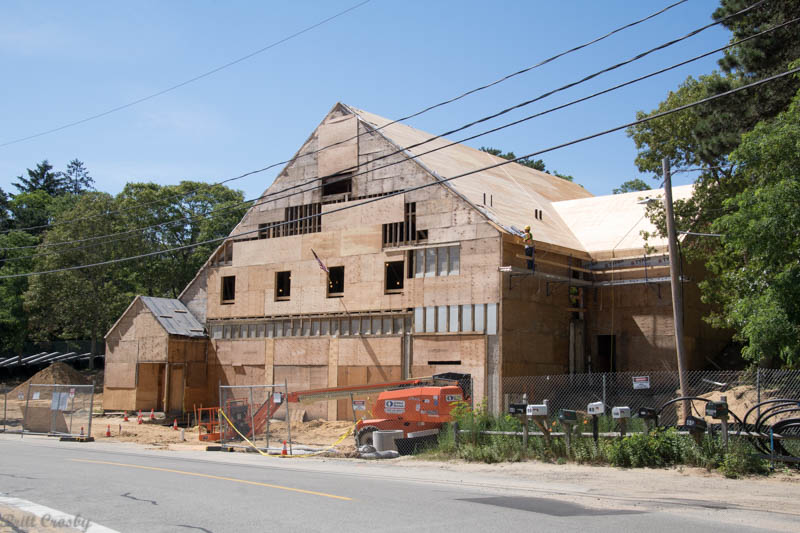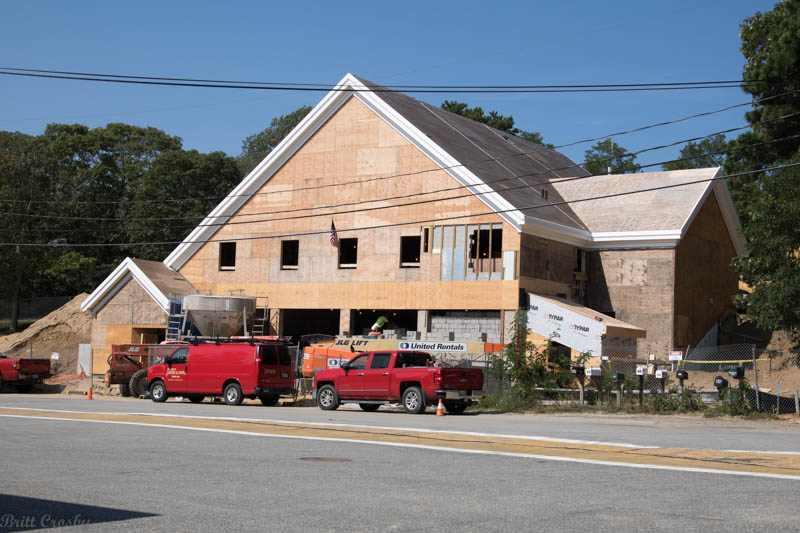 Photos Sept 13, 2017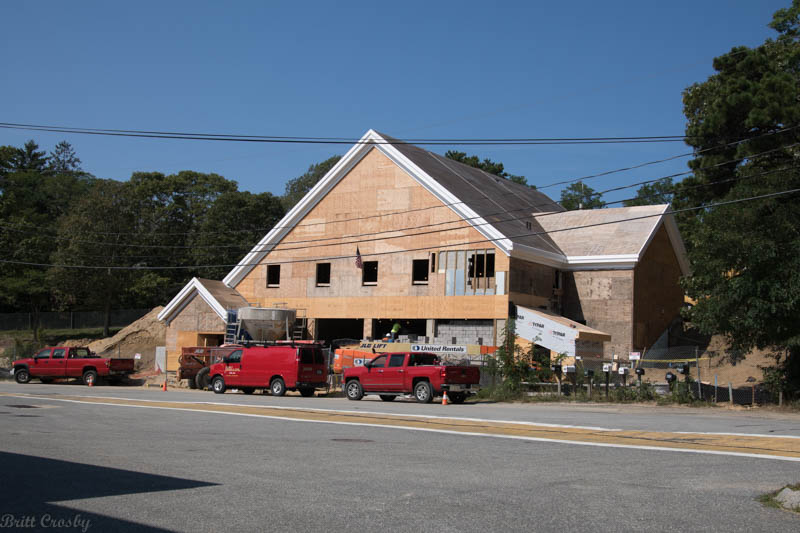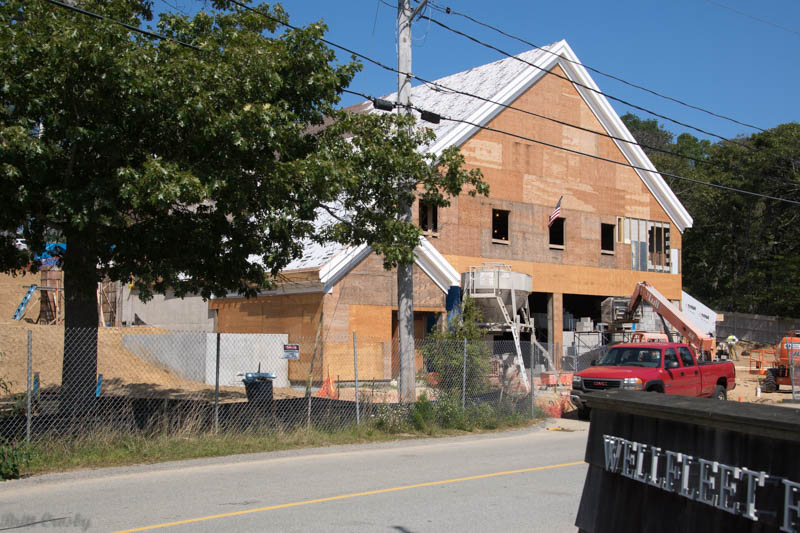 January 2, 2018