PLYMOUTH
NORTH PLYMOUTH - FIRE STATION 7
UNDER CONSTRUCTION
Updated November 4 ,2019
| Fire Station Plan | Latest Update | Construction Progress | Preparation | Planning | Older Facility |
PLYMOUTH FIRE STATION 7 PROJECT

The Town of Plymouth has 7 fire stations. The oldest functioning station is the North Plymouth Fire Station, Station 7, at 0 Spooner Street at the corner of Standish Ave. It was built sometime around 1911 when the department still used horses. Volunteers of the day pulled a chemical wagon and ladder truck with horses.
After many years of being cramped and out of date, Plymouth approved replacement of Station 7 and construction of a new fire station for North Plymouth in 2018. A 2.25 acre parcel of land on Hedge Road had previously be acquired by the town in 2017.
The site preparation began in 2018 and construction on the new 3 bay, brick fire station got under way in 2019. The move in expected in 2020 would include an engine, brush truck, possibly a ladder truck, and an ambulance.
Planned North Plymouth Station 7
PLYMOUTH FIRE STATION 7
North Plymouth
(Under Construction 2019)
The old North Plymouth Fire Station 7 was built over 107 years ago
in the days or horse drawn apparatus. Newer apparatus barely fits into
the old station.
Recently, Plymouth purchased a property not far from the 0 Spooner St
station. The new station will be at 15 Hedge Road just east of Court St.
The property has been cleared and preparations are under way to
build a proper new station. The new station is planned to be three
bays, double deep, allowing for an Engine, Brush Breaker, Ambulance,
a spare engine, and a future ladder truck.
Nov 2018
Update Oct 2019
| Fire Station Plan | Latest Update | Construction Progress | Preparation | Planning | Older Facility |
UPDATE: Photos October 15, 2019
North Plymouth Fire Station 7
Good progress
October 15, 2019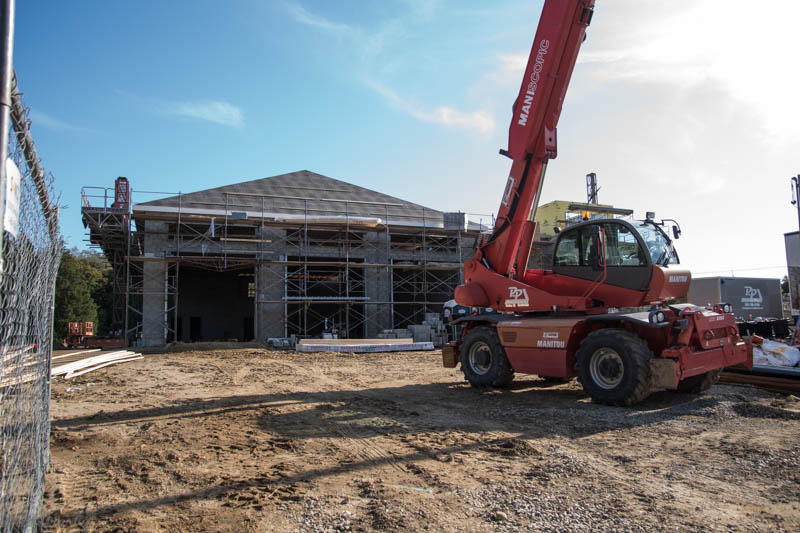 | Fire Station Plan | Latest Update | Construction Progress | Preparation | Planning | Older Facility |
UPDATE: Photos September 10, 2019
The new North Plymouth Station 7 on Hedge Road
Sept 10, 2019
| Fire Station Plan | Latest Update | Construction Progress | Preparation | Planning | Older Facility |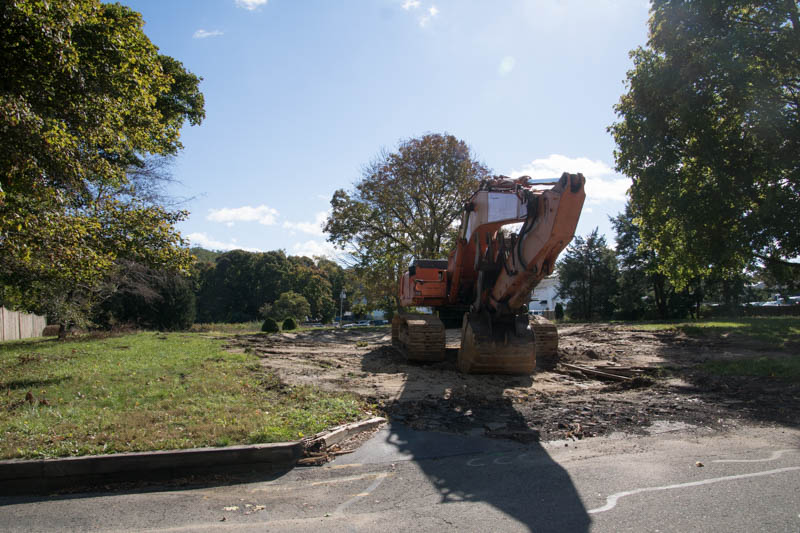 Site preparation began in the Fall of 2018.
Photos Oct 25, 2018
| Fire Station Plan | Latest Update | Construction Progress | Preparation | Planning | Older Facility |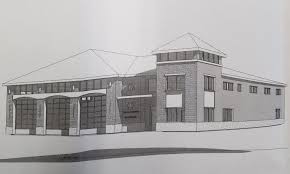 Proposed Station 7
After many years of planning, Plymouth moved forward with plans to build a new fire station.
It will be located on a plot on Hedge Road, just off of Court Street (Rt 3A) not far from the
old Station.
2018 Plan
2019 Architects drawing of new Station 7
to be at 15 Hedge Road, North Plymouth
| Fire Station Plan | Latest Update | Construction Progress | Preparation | Planning | Older Facility |
NORTH PLYMOUTH - STATION 7
The old Station 7 in North Plymouth was built around 1911.
It originally had horses and horse drawn apparatus.
It currently houses a pumper Engine 7 and brush Breaker 177.
Photo 2001
Station 7 at 0 Spooner Street, North Plymouth
Photo October 2014
The new Engine 7 when delivered required modification of the station door
and apparatus mirrors to fit in the station.
March 2014
Engine 7
Feb 2004
Old Engine 7
Engine 7 May 1986
Old Breaker 177
CapeCodFD.com
2019