CapeCodFD.com
CARVER
NEW FIRE STATION PROJECT
Carver Fire Station
Carver Fire Department
The Town of Carver approved construction of a new Fire Headquarters
and Training Facility in 2013 to replace the outgrown 1950s station
at 112A Main Street.
The new station and training facility will be built just up the street
at 99 Main Street allowing the old station to remain functional
until moving day.
The station plans have evolved a bit from the original plans
as the department and committee fine tune them.
The Carver Fire Department's website continues to
provide detailed progress of the committee as it planned,
researched, and developed the project.

CARVER FIRE STATION BUILDING COMMITTEE
Floor plan for the new station.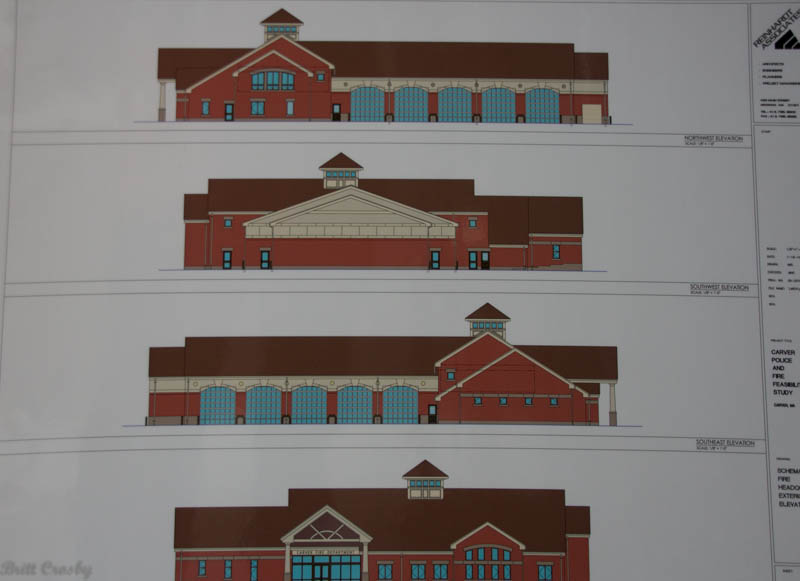 The generic original plans have been refined and developed.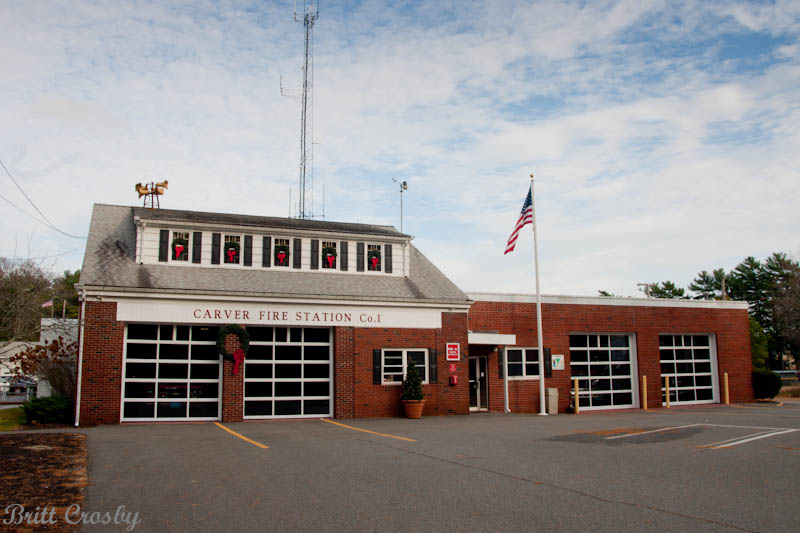 The current Carver Station 1 will be replaced.
The Future Carver Fire Headquarters lot at the intersection of
Route 58 and Center Street has been cleared in preparation for
the construction of the new Headquarters.
April 26, 2015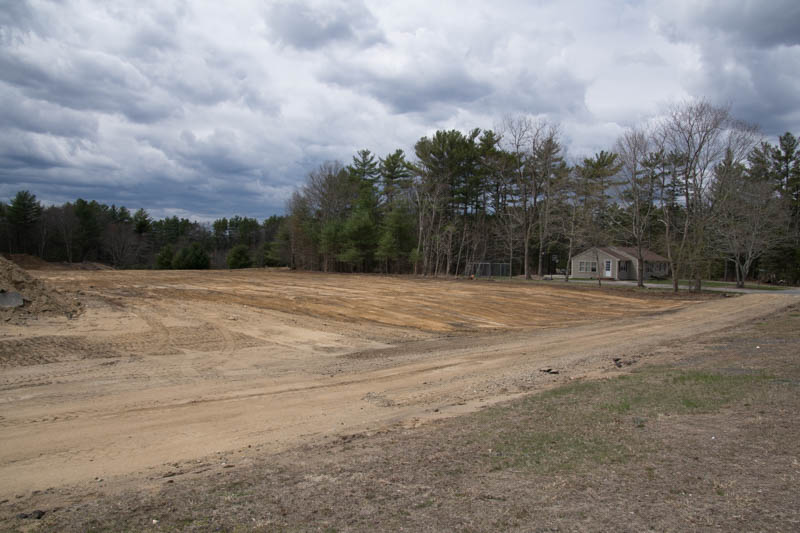 CARVER FIRE STATION
Foundation is taking place at new fire station.
Nov 15, 2015
CARVER FIRE STATION
Foundation is taking place at new fire station.
Nov 15, 2015