Back in the USA we returned to Jupiter where the Miami Marlins conduct their Spring Training. The Marlins share the beautiful facilities there with the St Luis Cardinals. We went to the opening day game between the Marlins and Cards to see our first ever Spring Training game. We even got to meet some of the players including our own special Nick Wittgren #77. It was a lot of fun seeing these present and future stars up close. The Cardinals won this game.

The next day, the Marlins played the Boston Red Sox at JetBlue Fenway South in Fort Meyers on the west coast. We made the trip and enjoyed a great day there as well. For the record, the Marlins beat the Red Sox.
MIAMI MARLINS VS ST LOUIS CARDINALS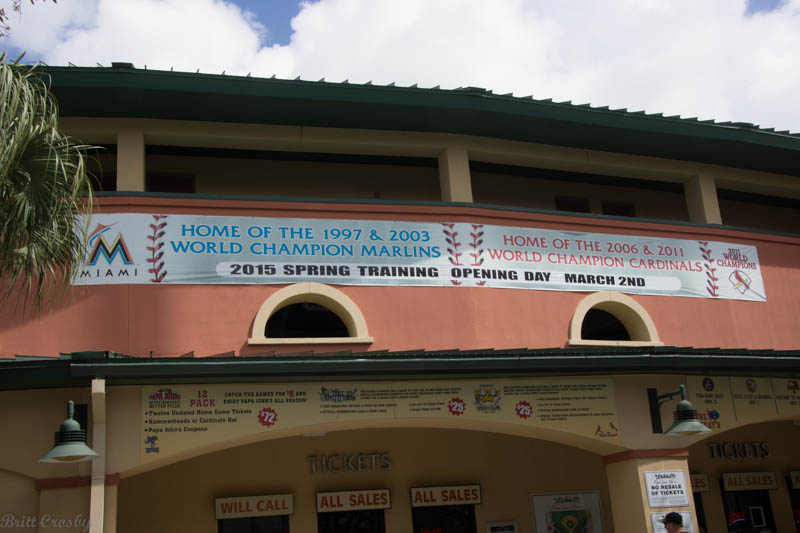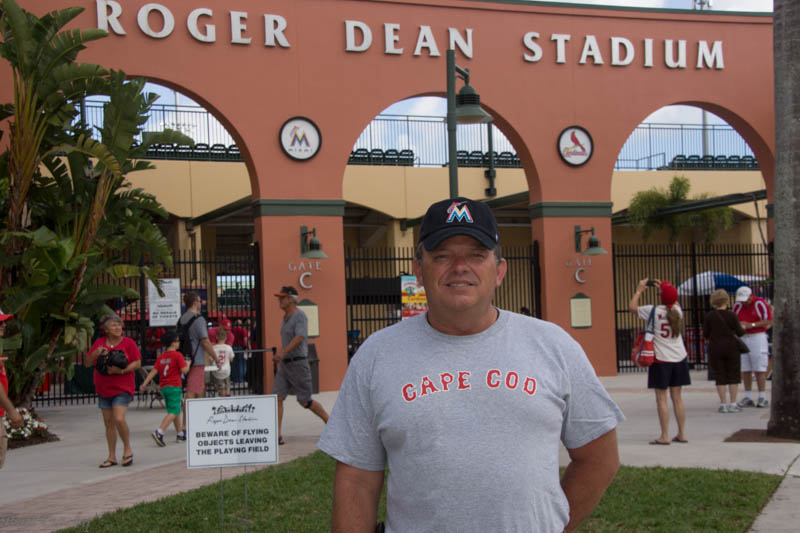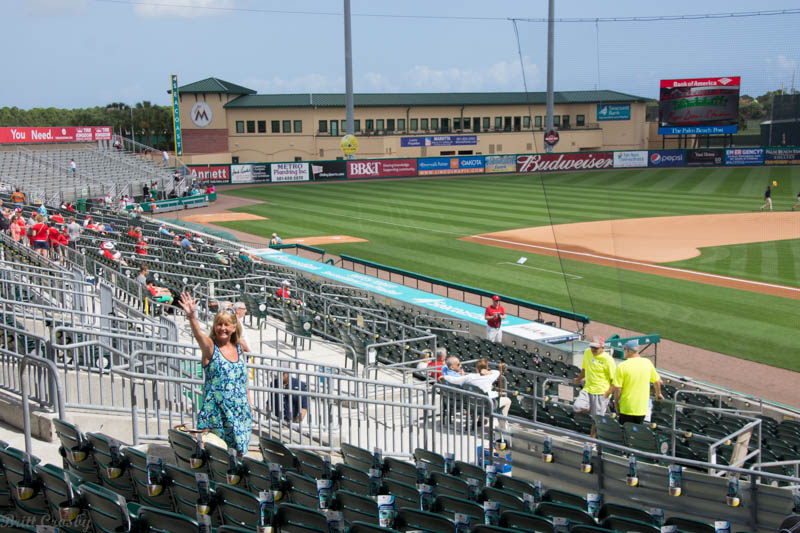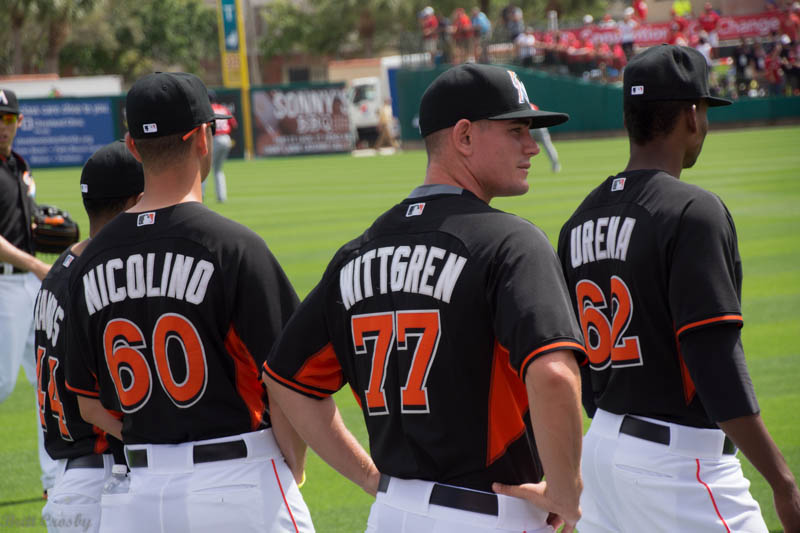 Steve Cishek, the closing pitcher for the Marlins grew up on the Cape in Falmouth.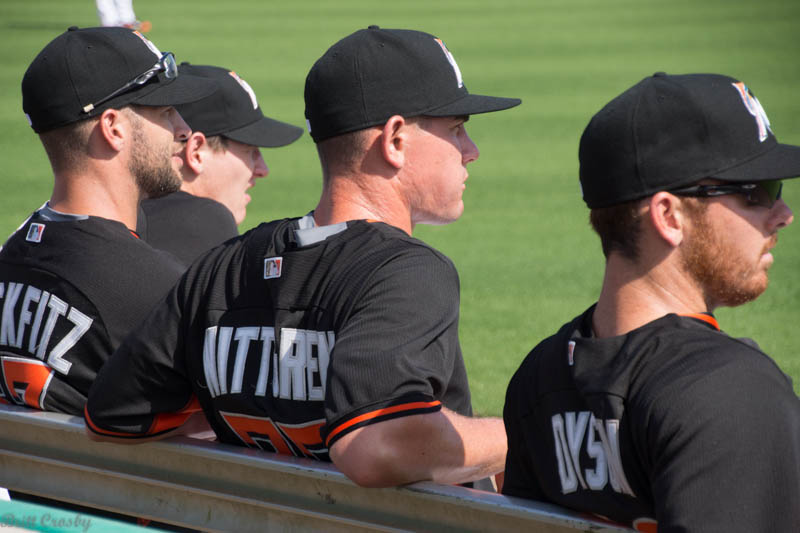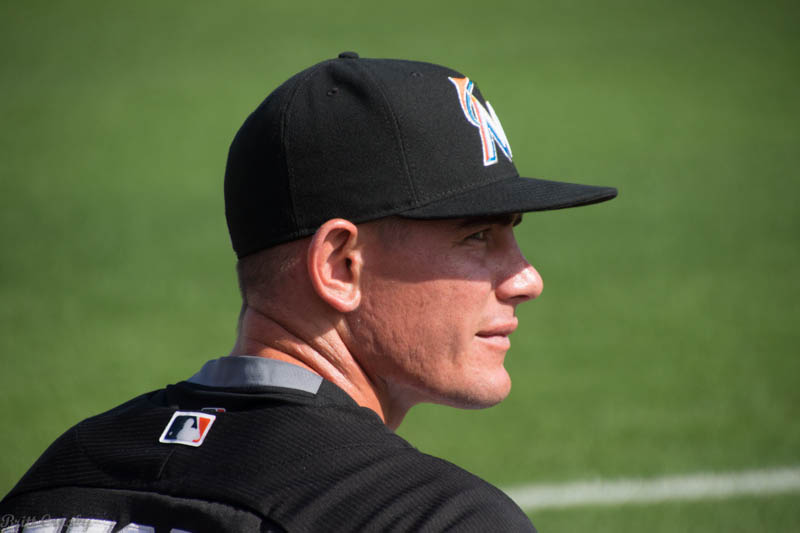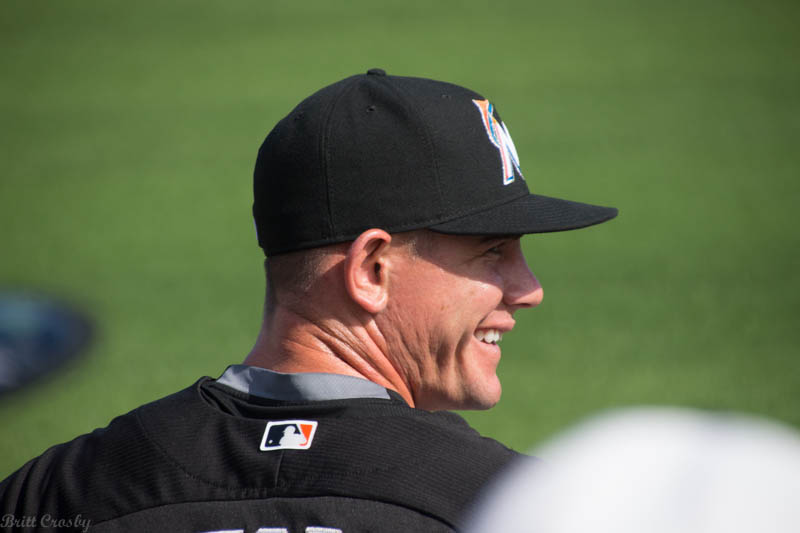 Dinner with Nick and Ash.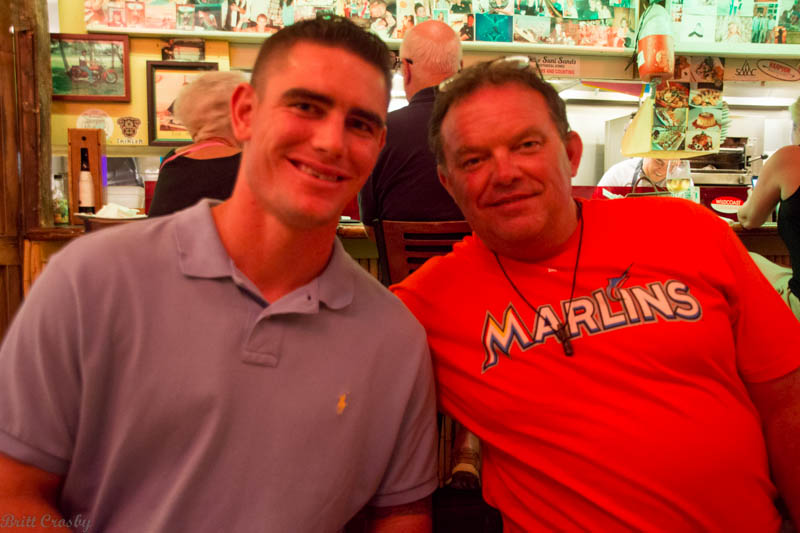 BOSTON RED SOX VS MIAMI MARLINS
Welcome to JetBlue Park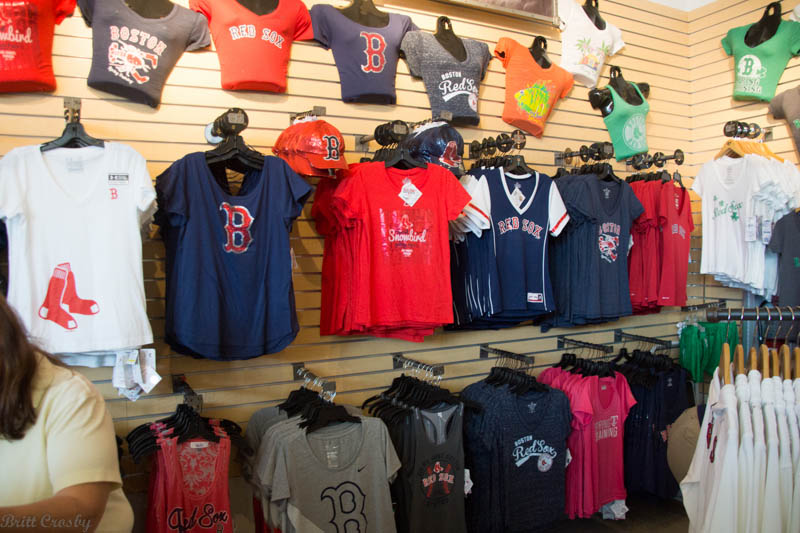 The gift shop has a great selection of anything you could possibly want
Covering the bases with the Boston cap...
...and the Marlins cap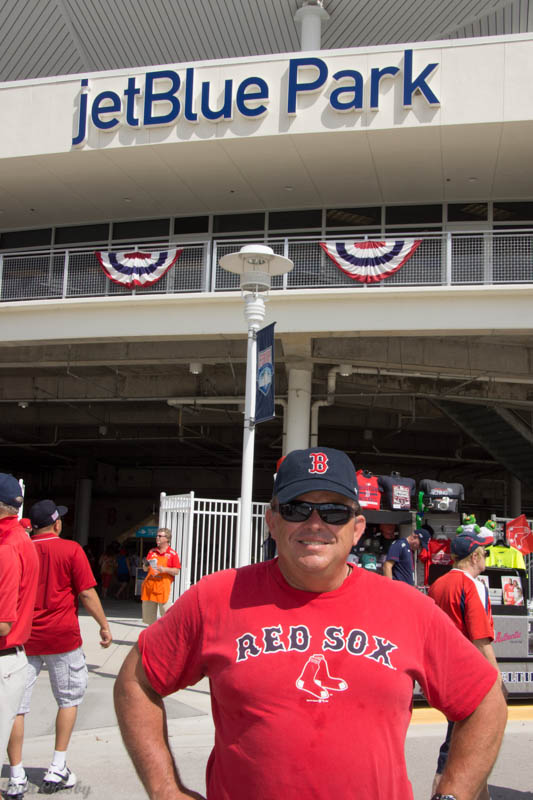 Coming up the ramp at JetBlue is much like coming up the ramp at Fenway for the first time.
It is beautiful, green, and the Big Monster leaves no doubt where you are.
The park has the same dimensions as Boston yet definitely has its own special features.
The old scoreboard from Fenway was incorporated into the wall.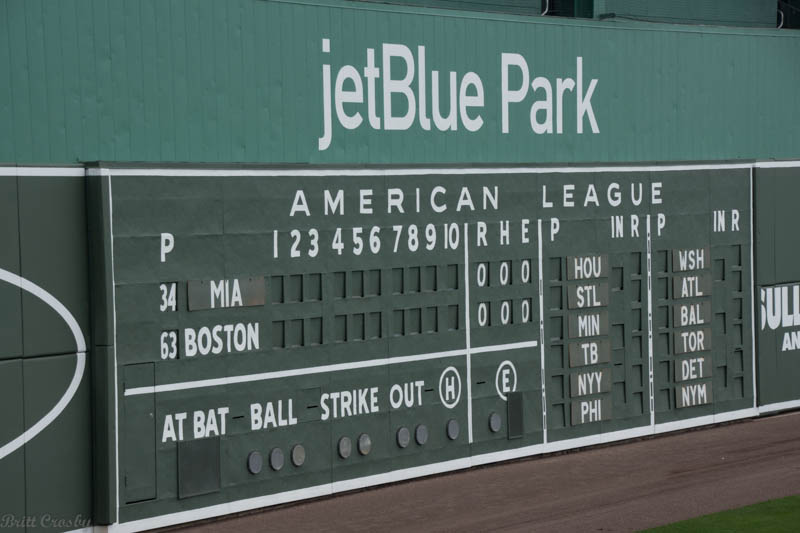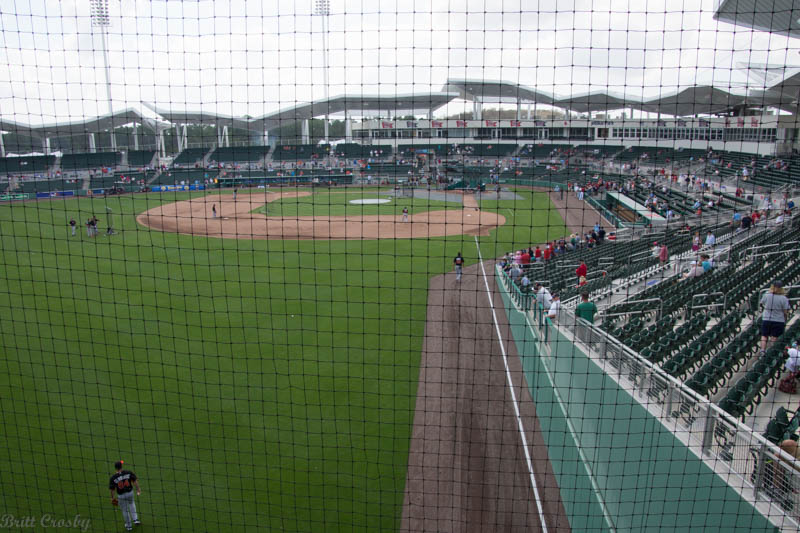 The view from the Monster seats in left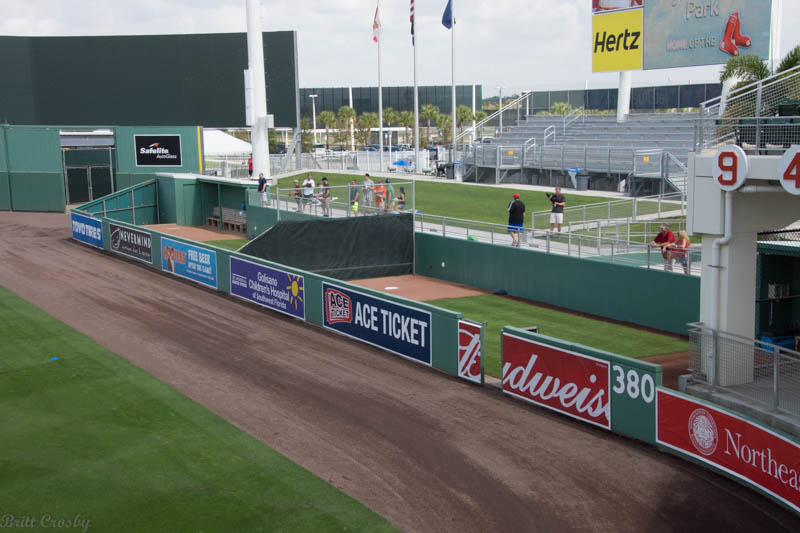 The bull pens in right
The Pesky pole in right field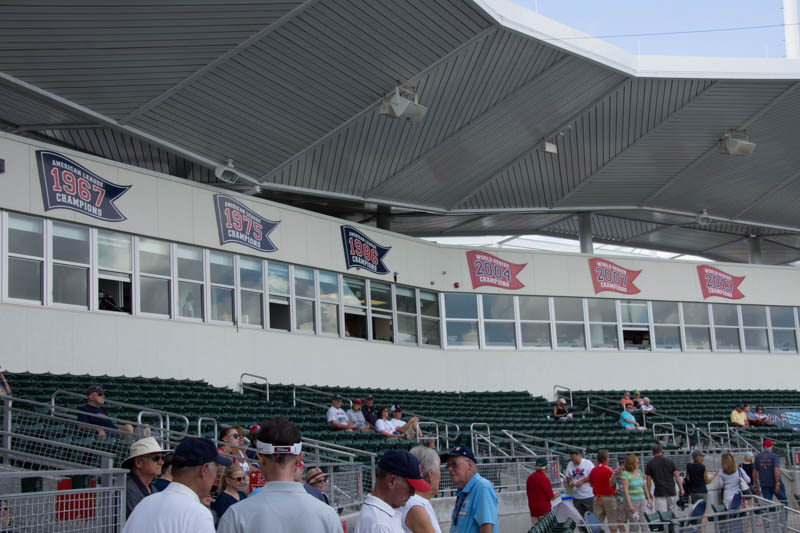 The Impossible Dream year banner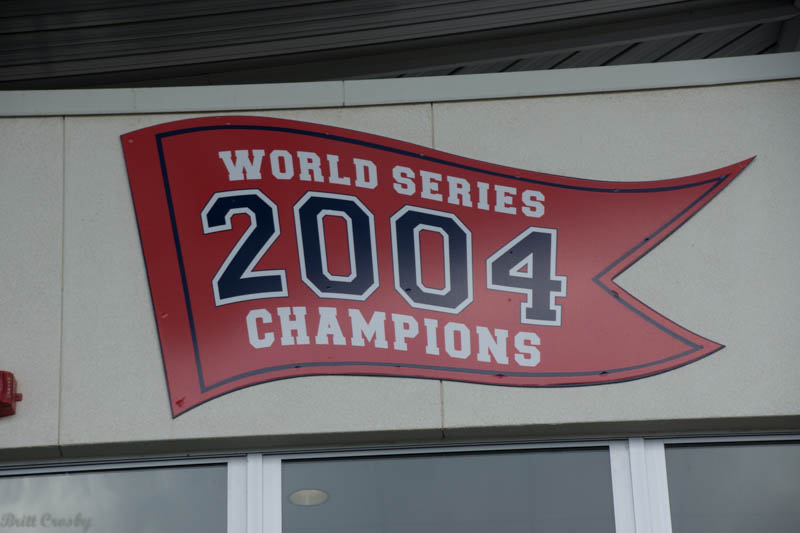 The first time in 86 years banner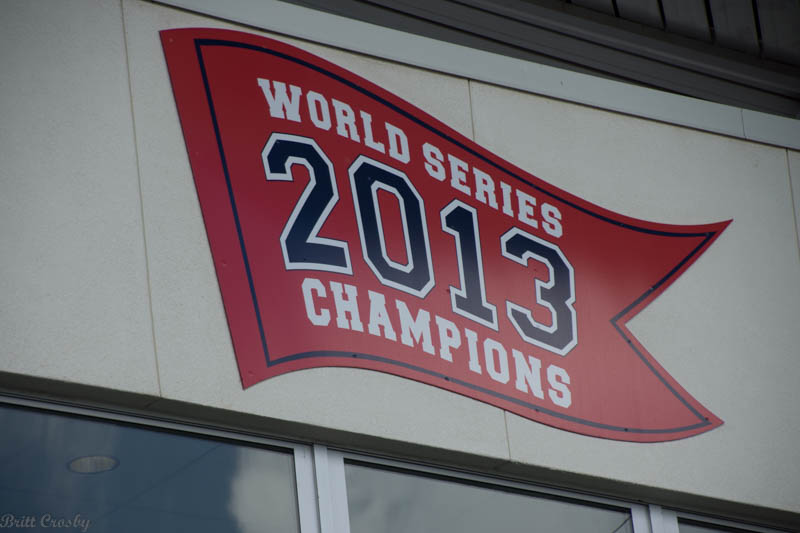 The third time in 10 years banner!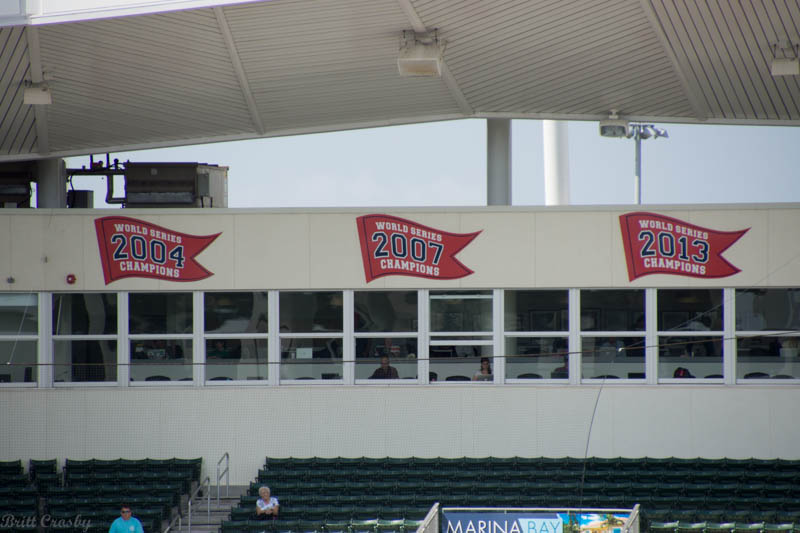 Reminded us of "Attitude is Everything" as well as some special Hall of Famers.
Speaking of attitude and rule following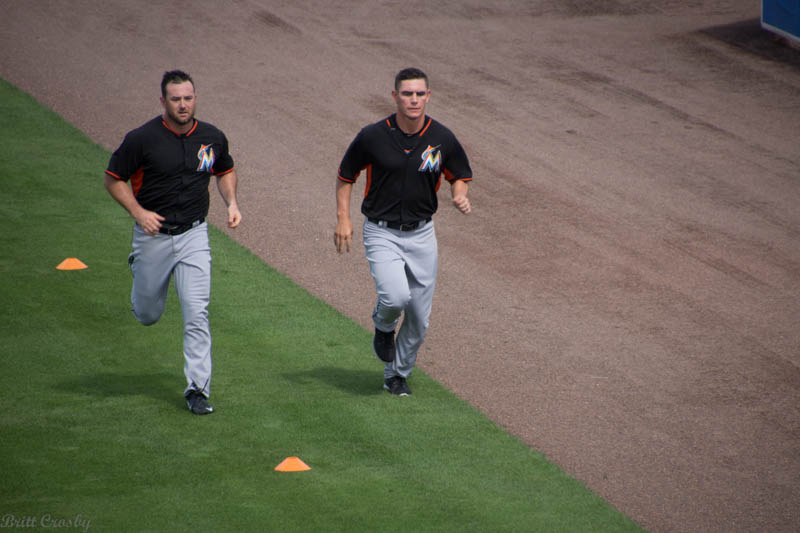 We got in early enough to see batting practice and to look around before the park filled up.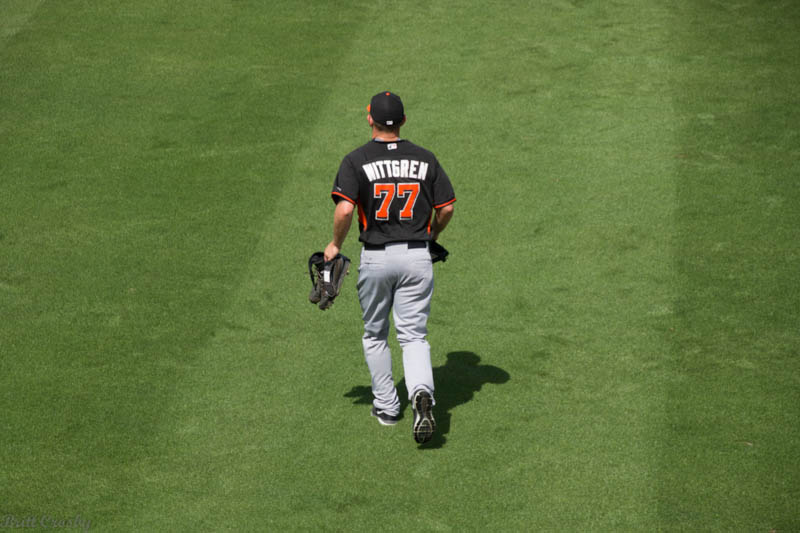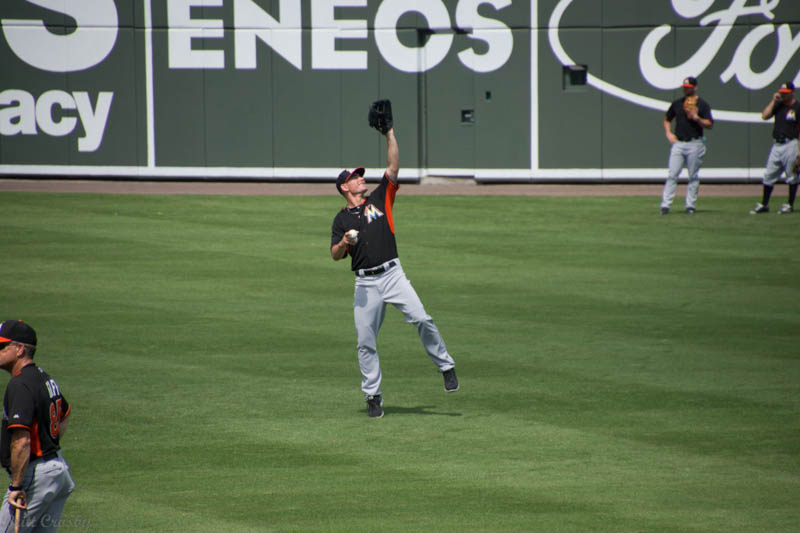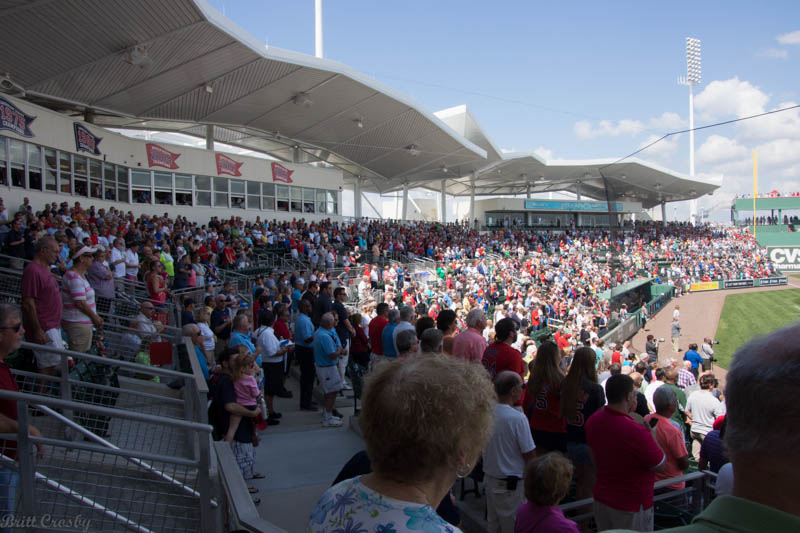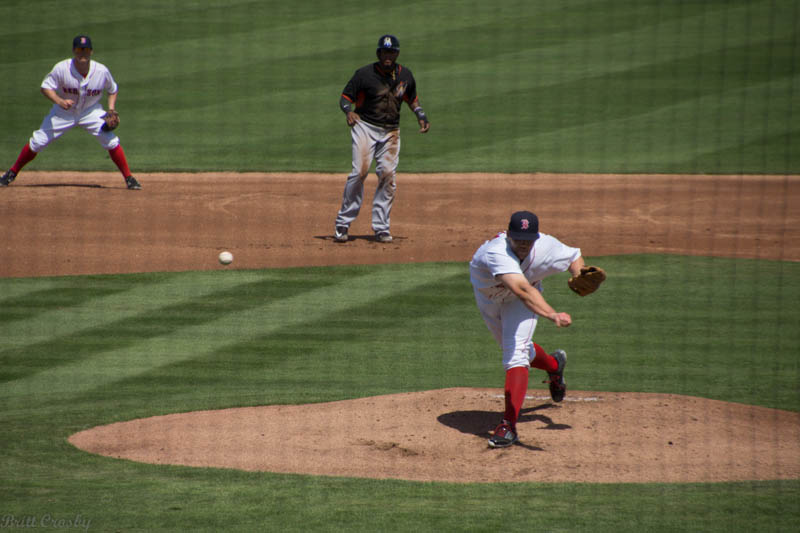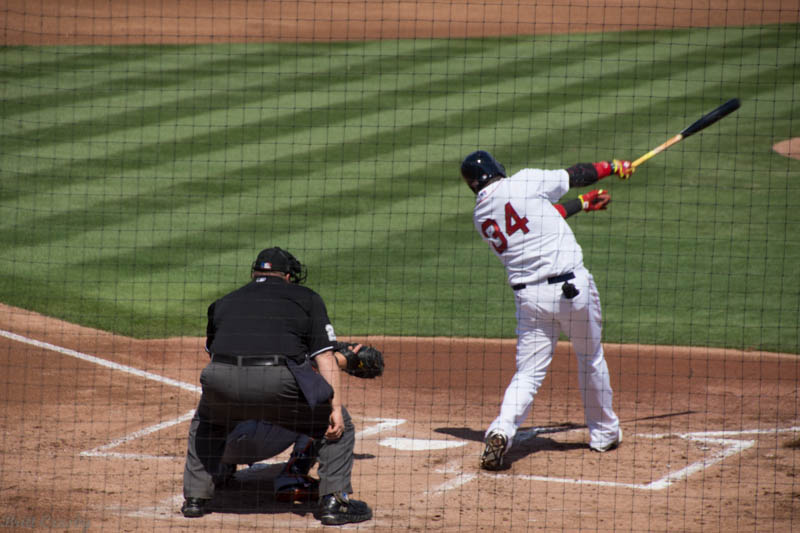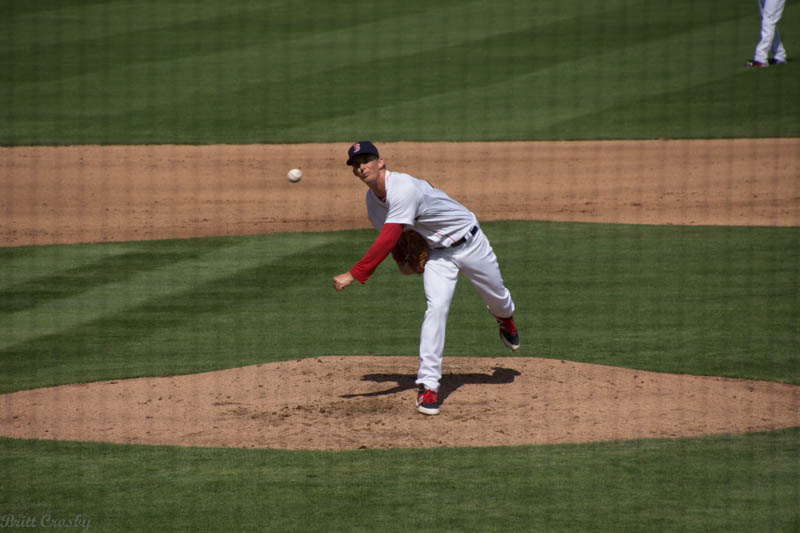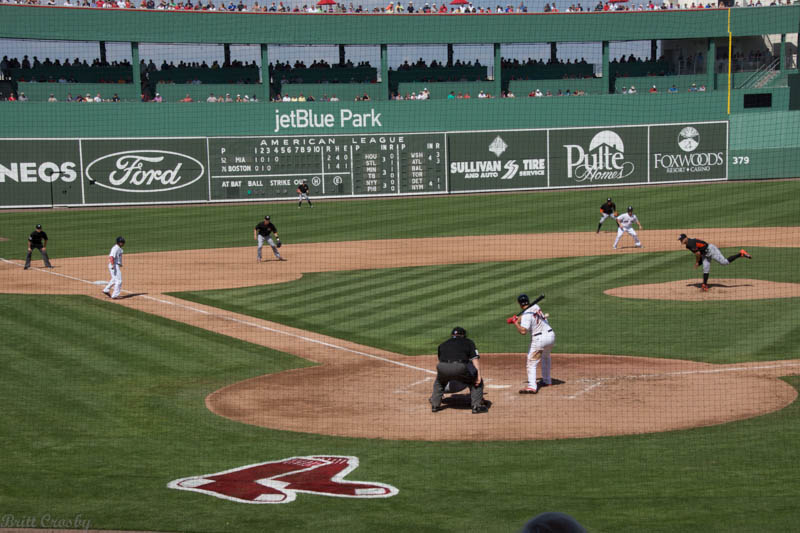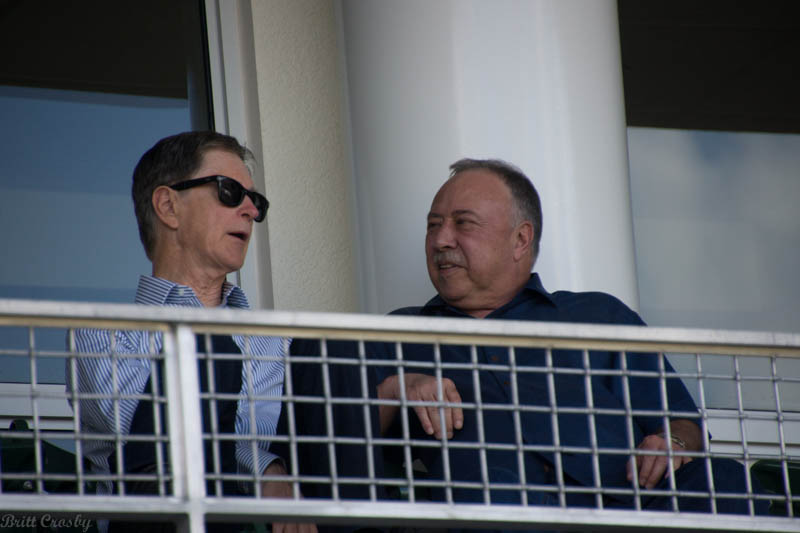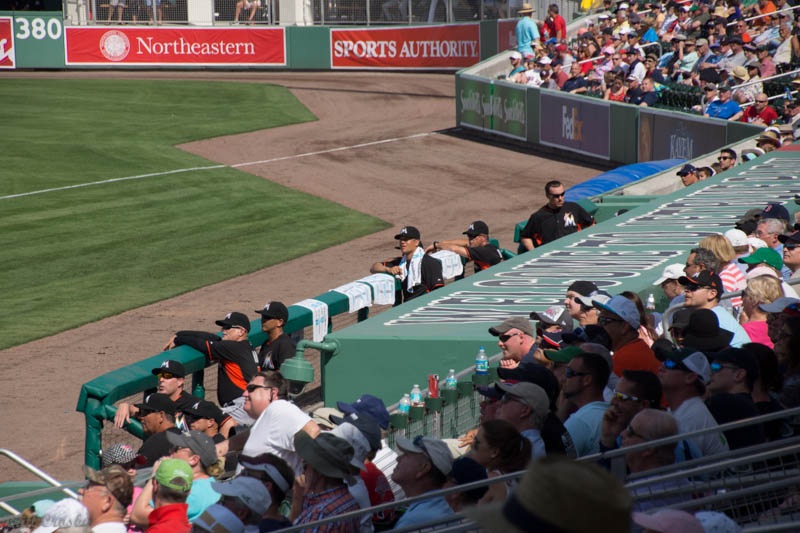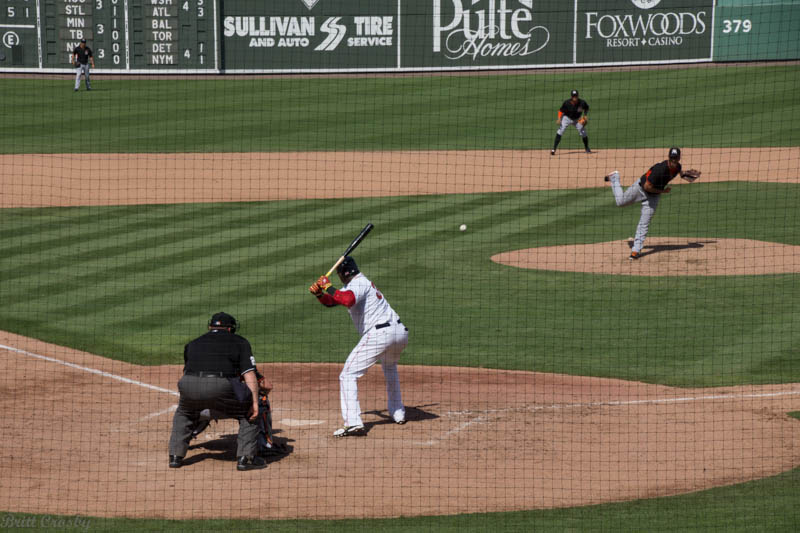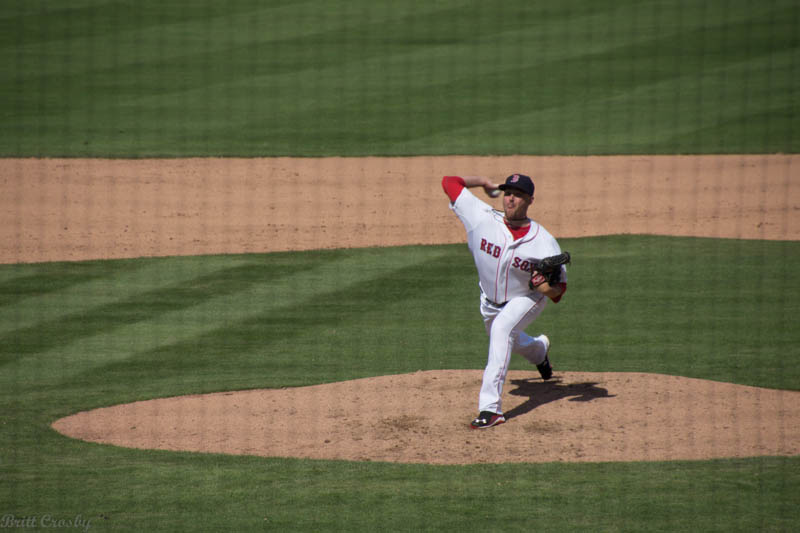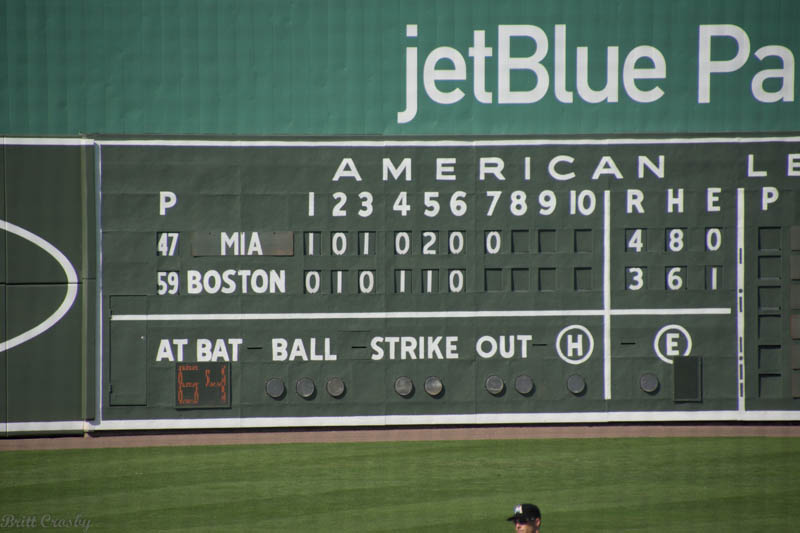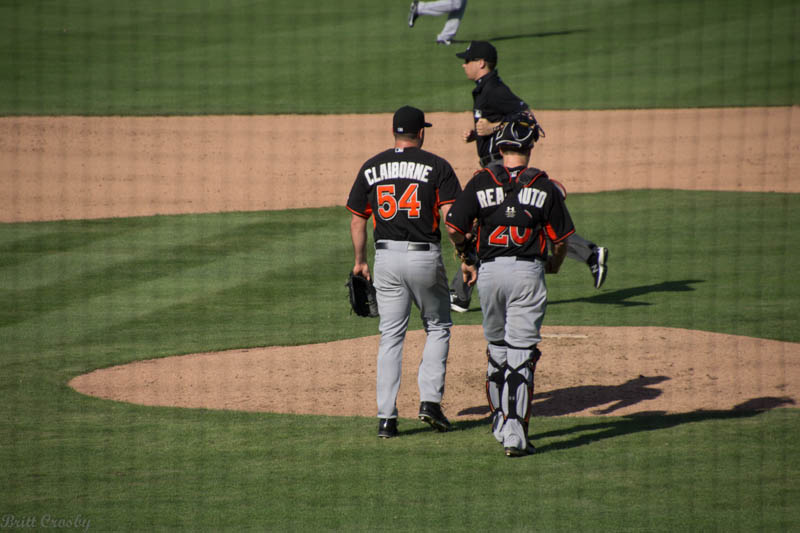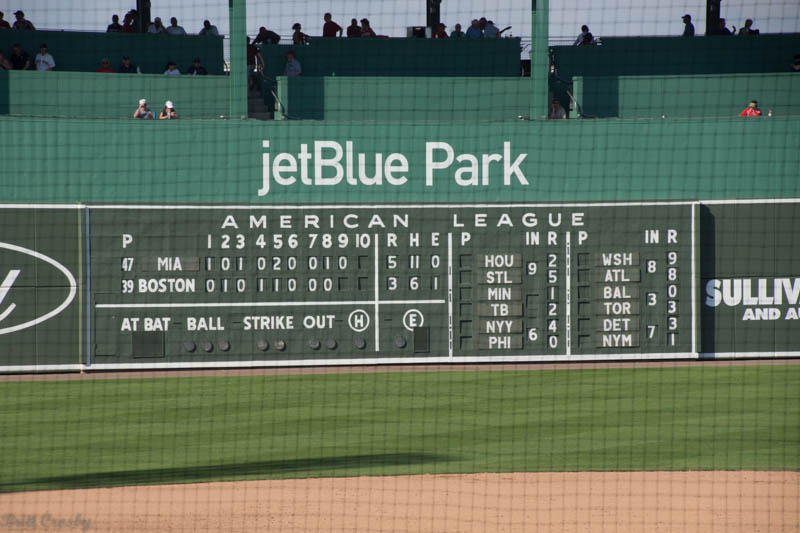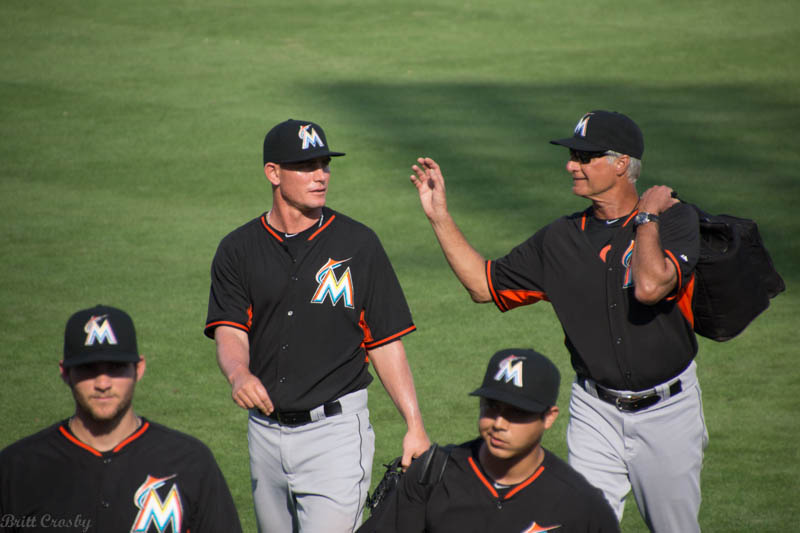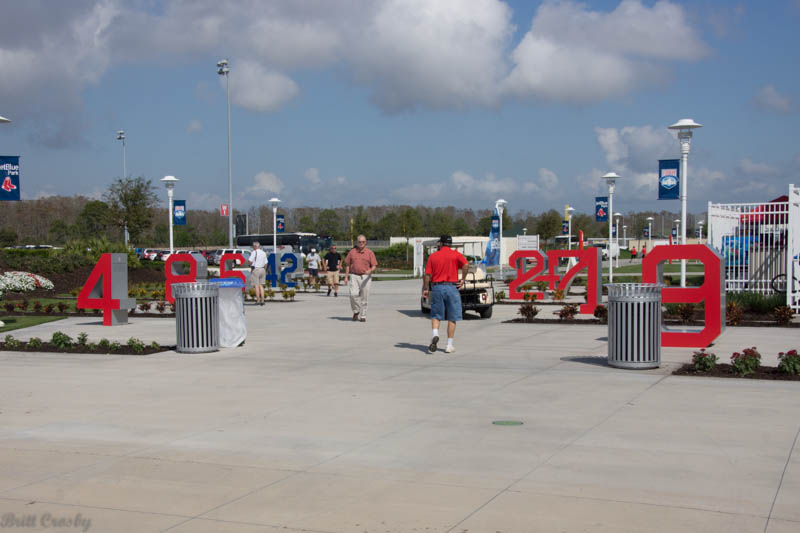 No.1 Wife
YAZ #8
On the Road Again! Winter Trip 2015
[P1] [P2] [P3] [P4] [P5] [P6] [P7] [P8] [P9] [P10] [P11] [P12] [P13]
CapeCodFD.com
2015