A little farther south, in the Fort Lauderdale area is Broward County. Interestingly the Broward County Sheriff's Department also operates the Fire Rescue in the area. There was a pretty interesting variety of apparatus and some friendly folks to talk with.

We would soon be flying out of Fort Lauderdale-Hollywood International Airport and it was an opportunity to see some new ARFF apparatus.

A quick trip down to Miami and Miami-Dade County in search of fireboats there was productive. As we arrived at the harbor the Miami City boat was headed out into the harbor and we thought we missed it, so we went over near the cruise ship dock where Miami-Dade's fireboats are docked. Unfortunately we did not get to photograph the lime colored Miami-Dade boats, but just when we were about to give up, along came the Miami City boat again and they were training, so we got about a half an hour of watching them spraying water and maneuvering the boat around the bay. It was perfect timing and concluded another successful day.
BROWARD COUNTY, FLORIDA
It was funny to see fire rescue apparatus with Broward Sheriff on the side.
The apparatus shops are located near the airport and a lot of apparatus was
in the yard as well as being worked on within the repair shops.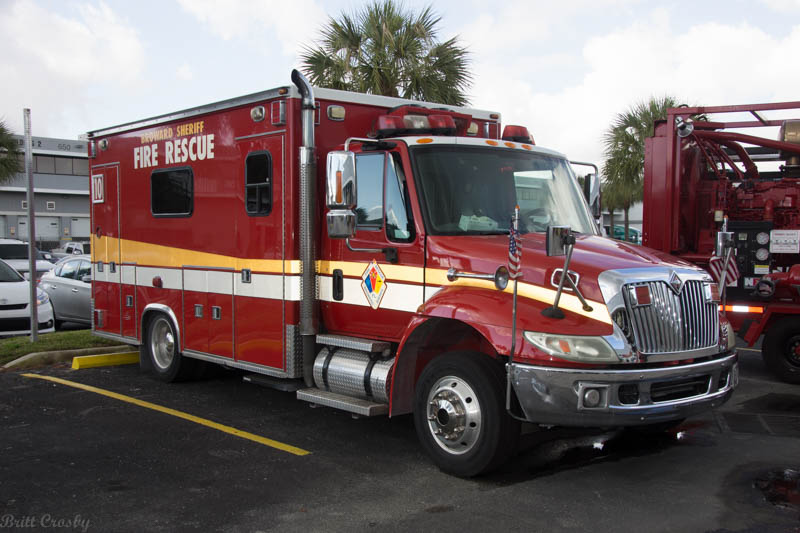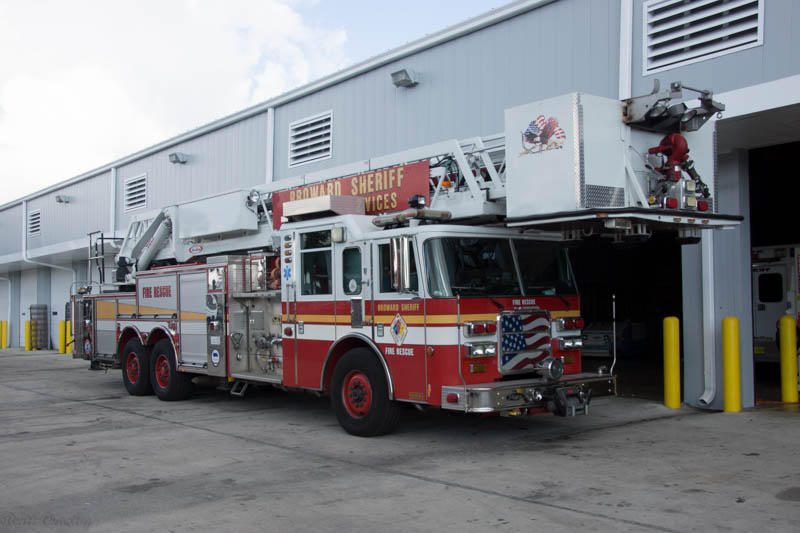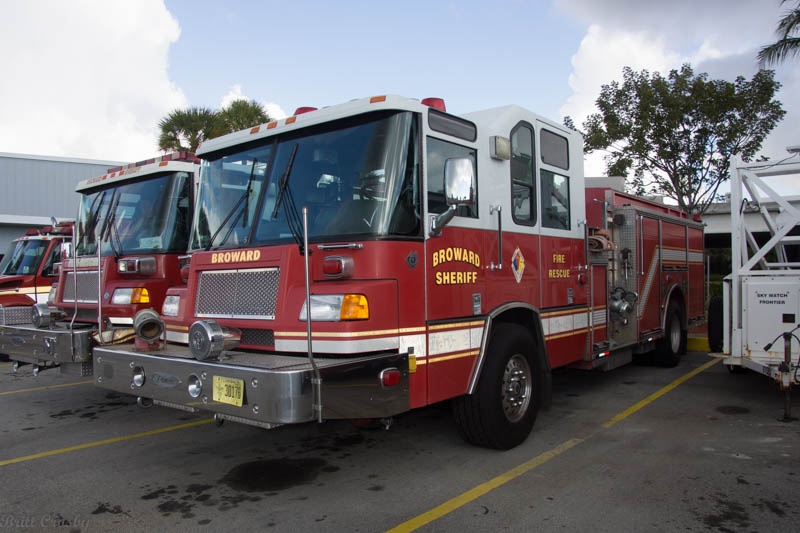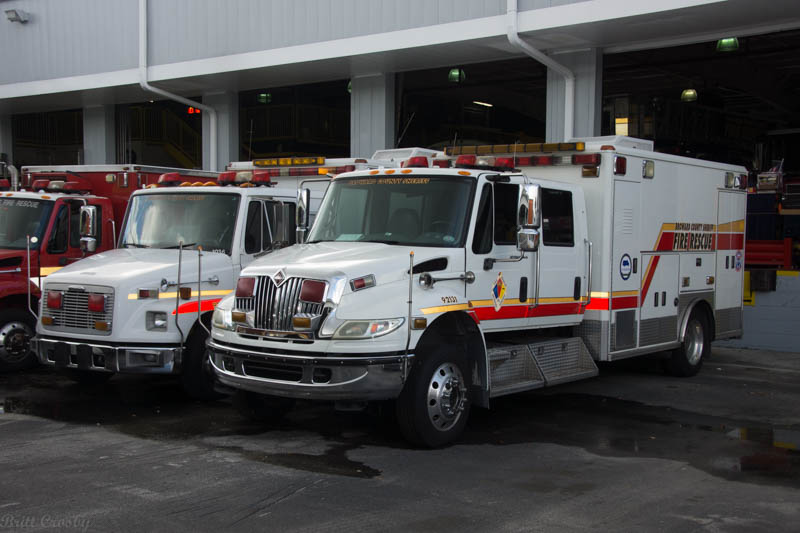 A large station not far from the Broward County repair shops is home to some of the
specialized apparatus including the Technical Rescue Team and Heavy Rescue.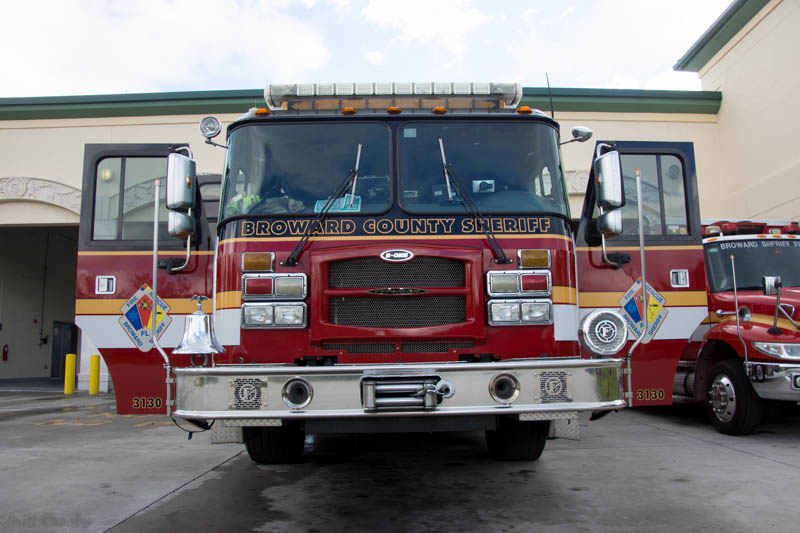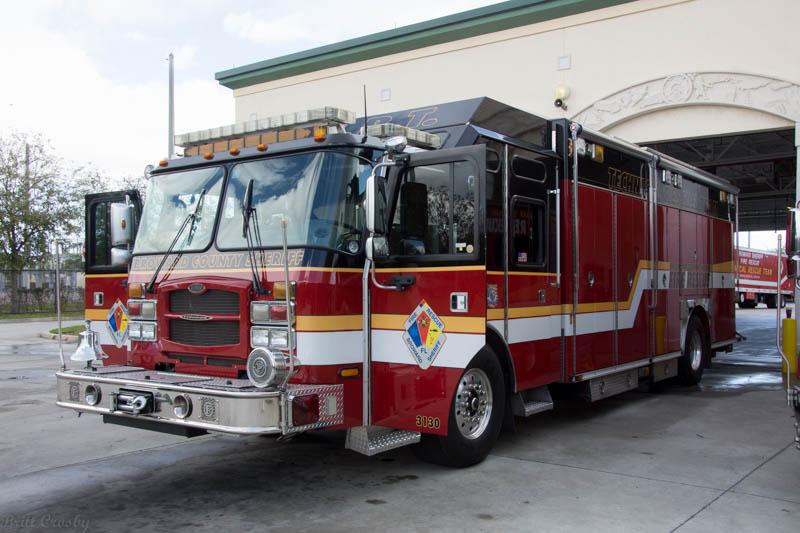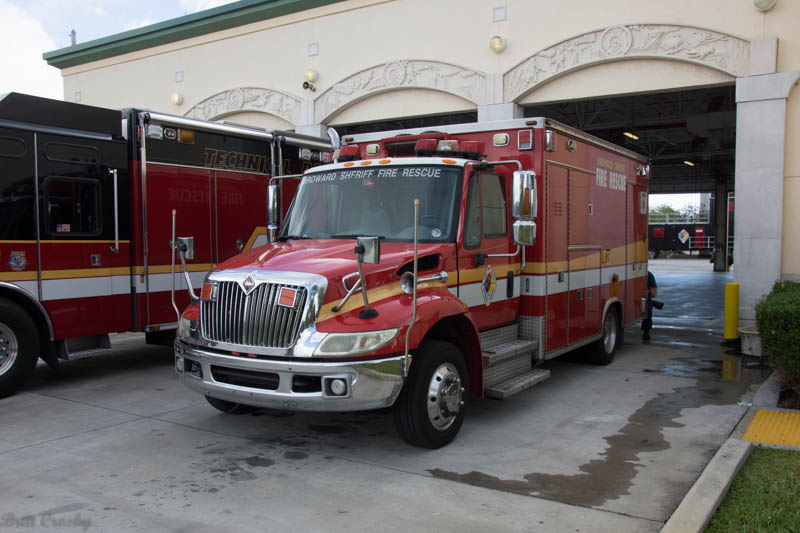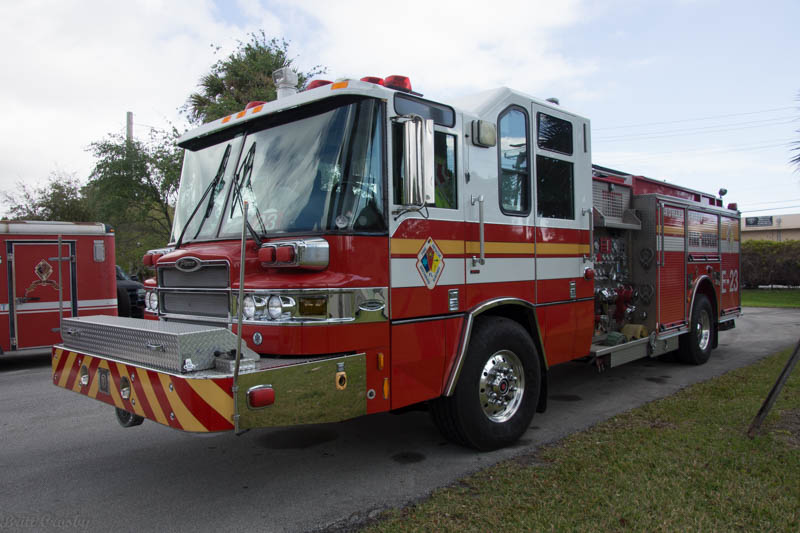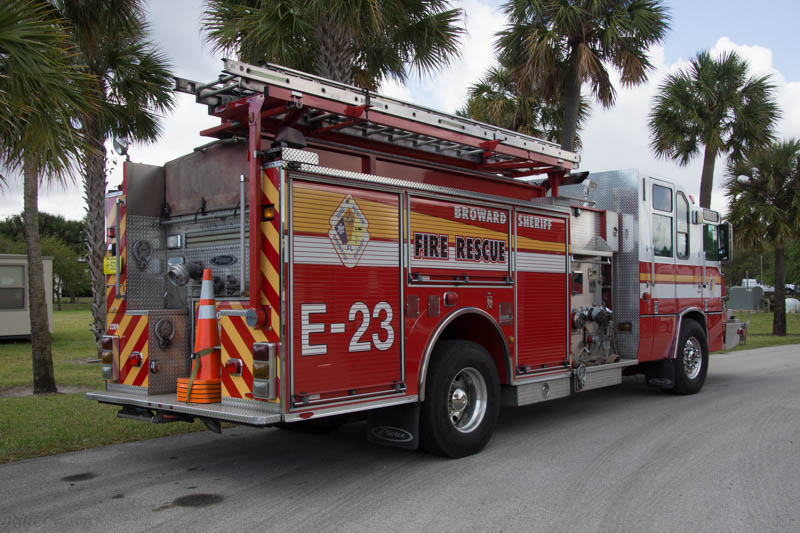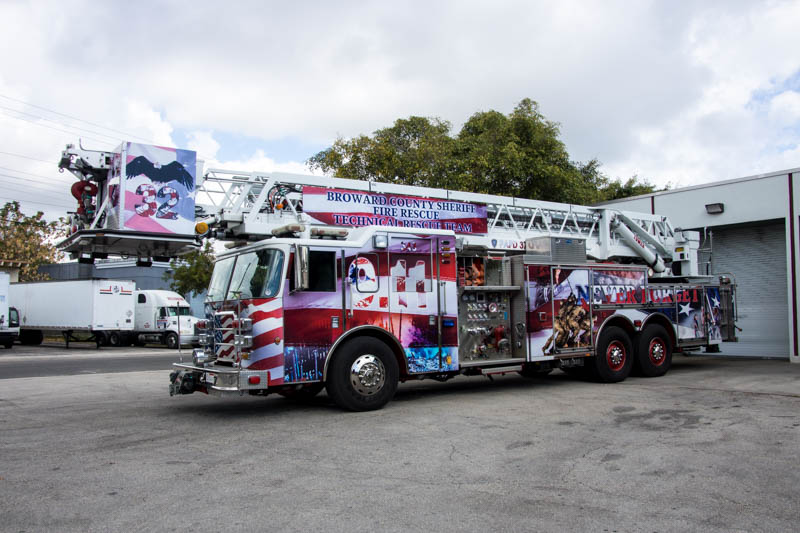 One of the most unique looking apparatus I have ever come across is the
Broward County Sheriff Fire Rescue Truck 32. It is dedicated to the brothers
of the FDNY and 9/11.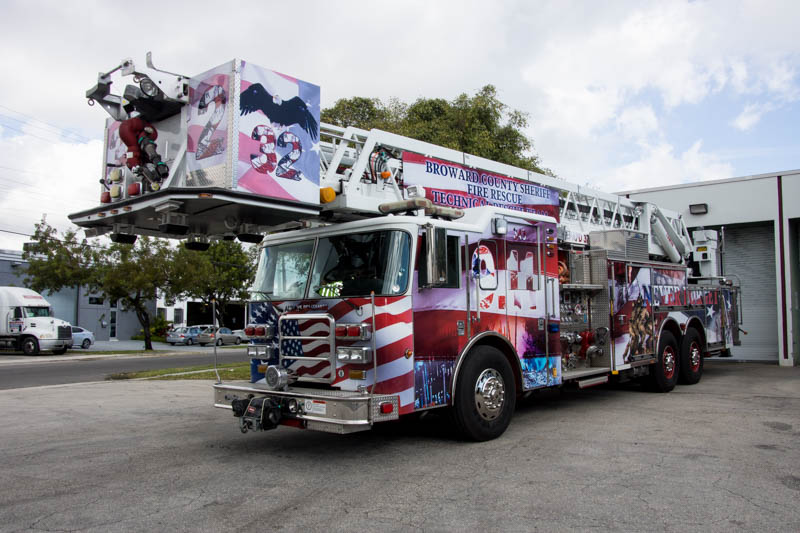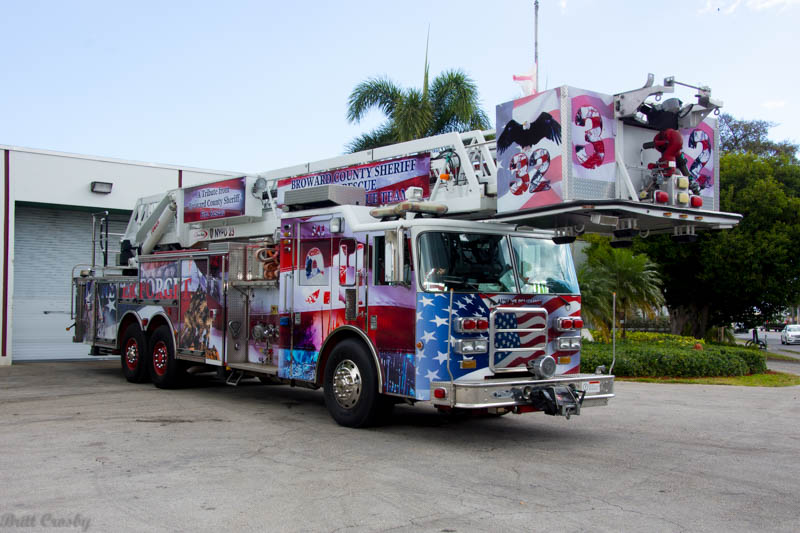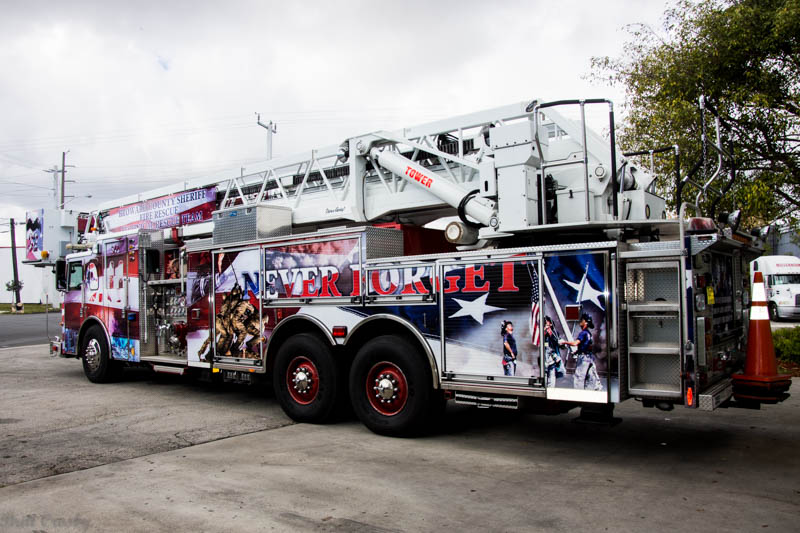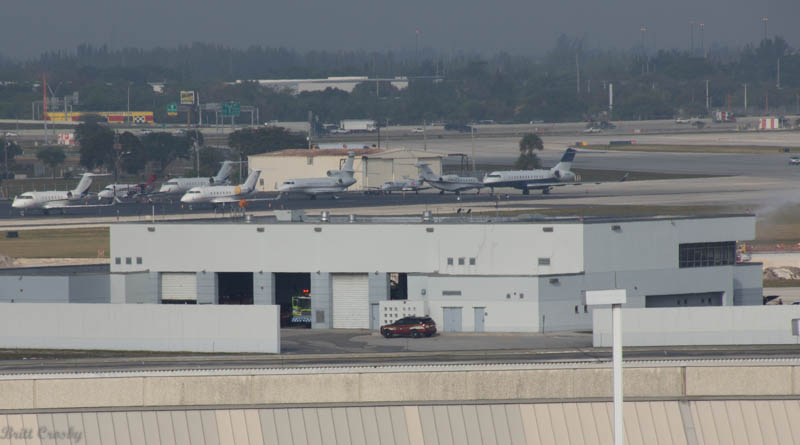 The ARFF Station at Ft Lauderdale - Hollywood International Airport
is also staffed by the Broward Sheriff's Fire Rescue
It was nice of the guys to show off truck 8 at Ft Lauderdale airport.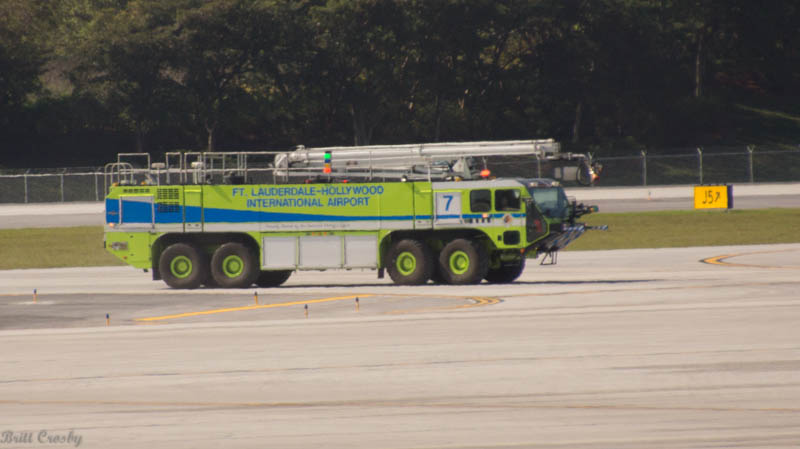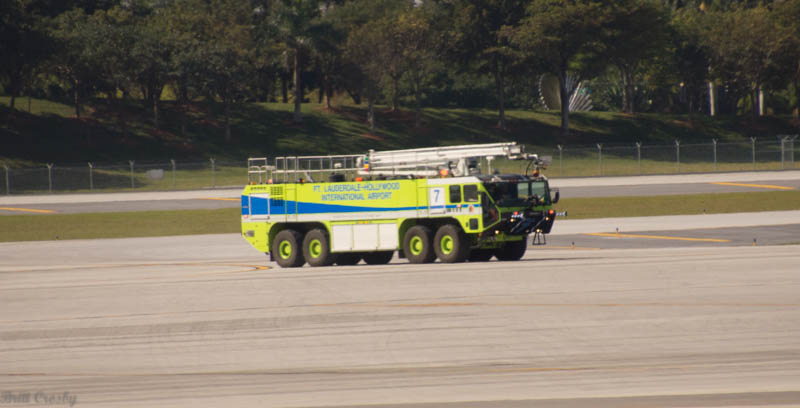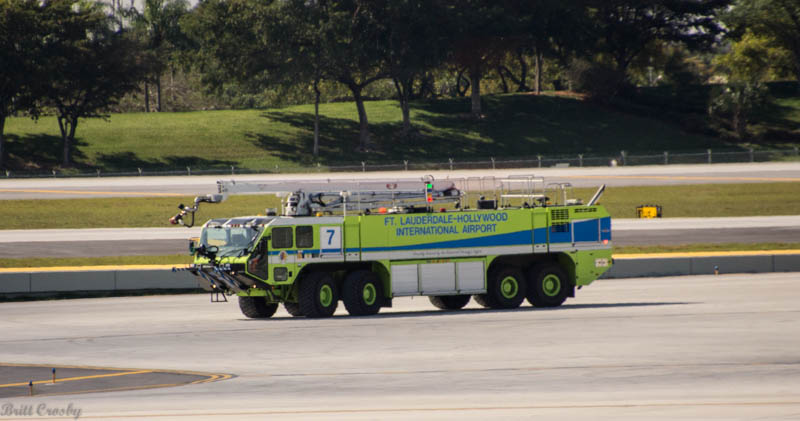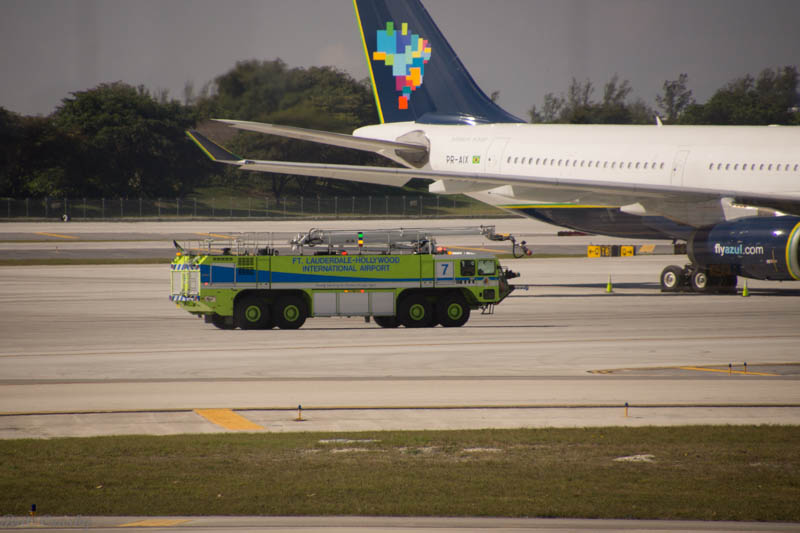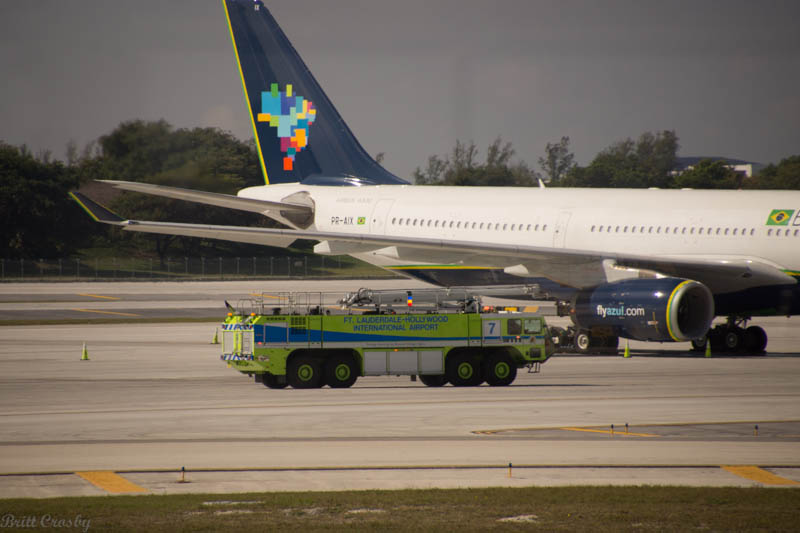 The City of Hollywood is just south of Ft Lauderdale.
MIAMI CITY AND MIAMI DADE COUNTY, FLORIDA
This Miami-Dade County Station is located in the community of Aventura north of Miami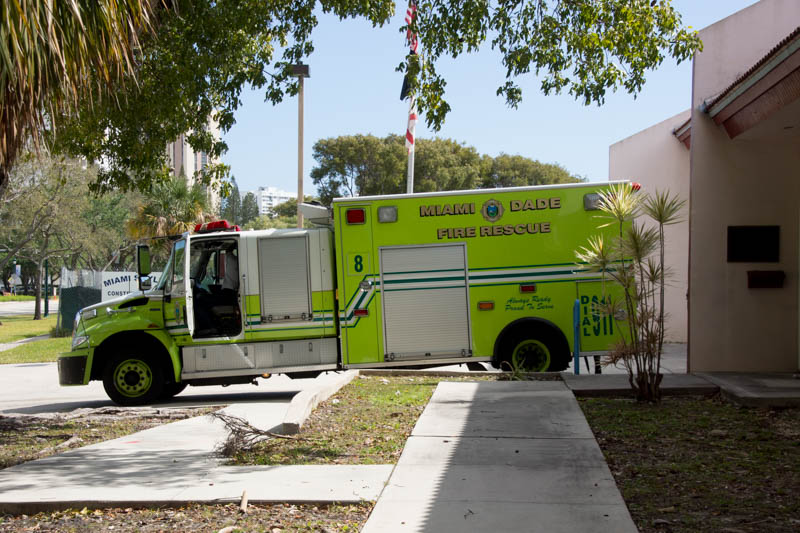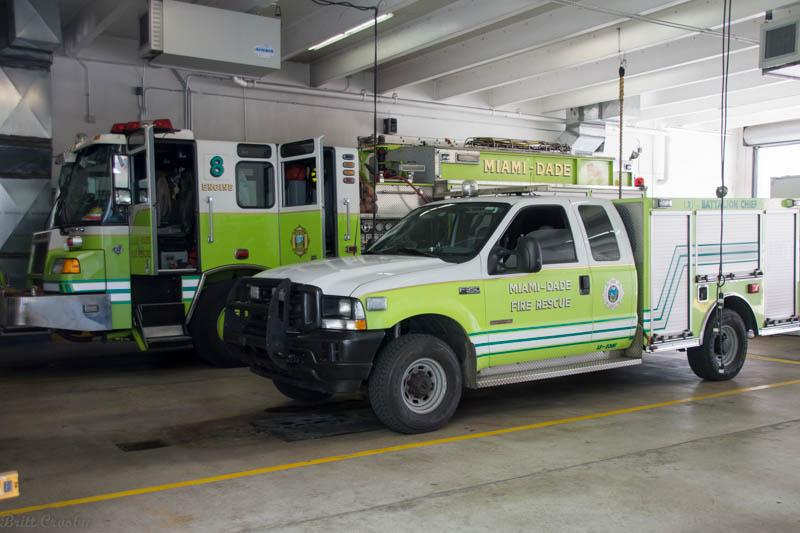 Miami-Dade Station 10 is out on the shore at Sunny Isles Beach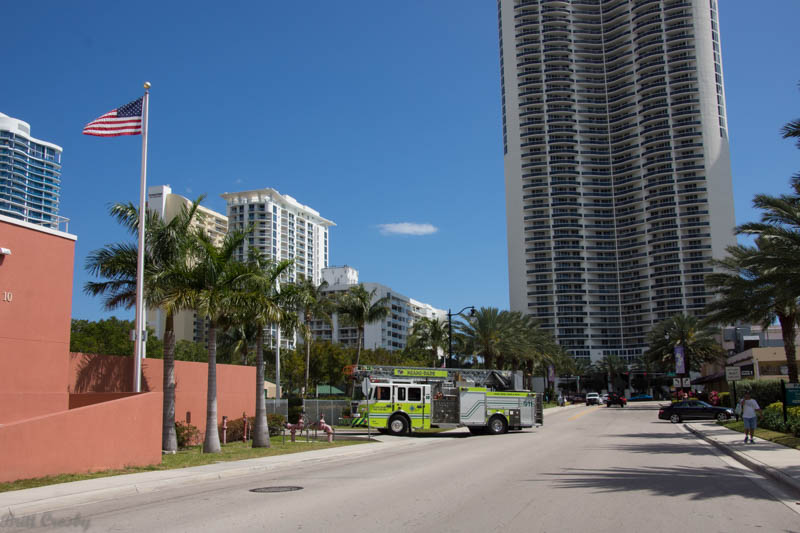 One of the Battalion Chief vehicles
The Miami-Dade Station 27 is located at Pelican Harbor on an island in northern
Biscayne Bay.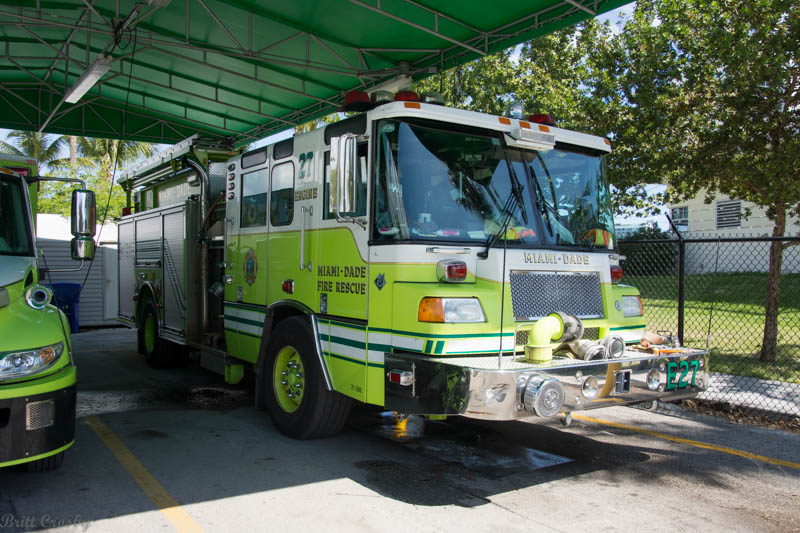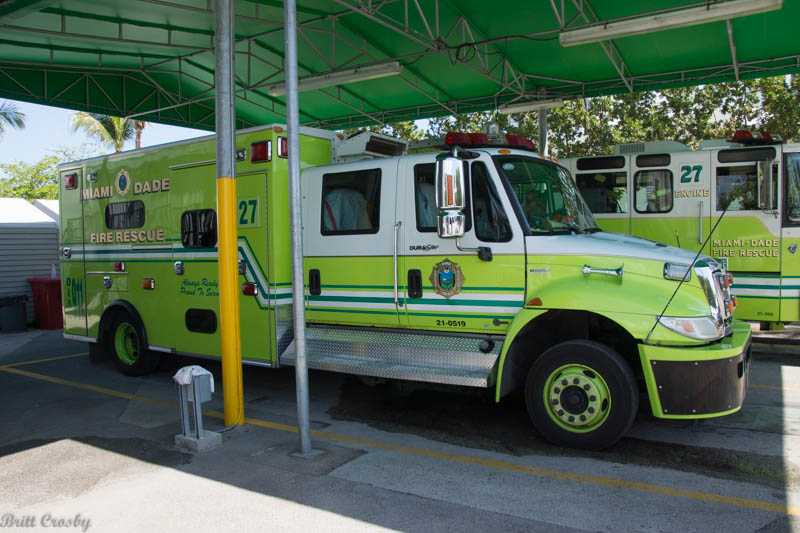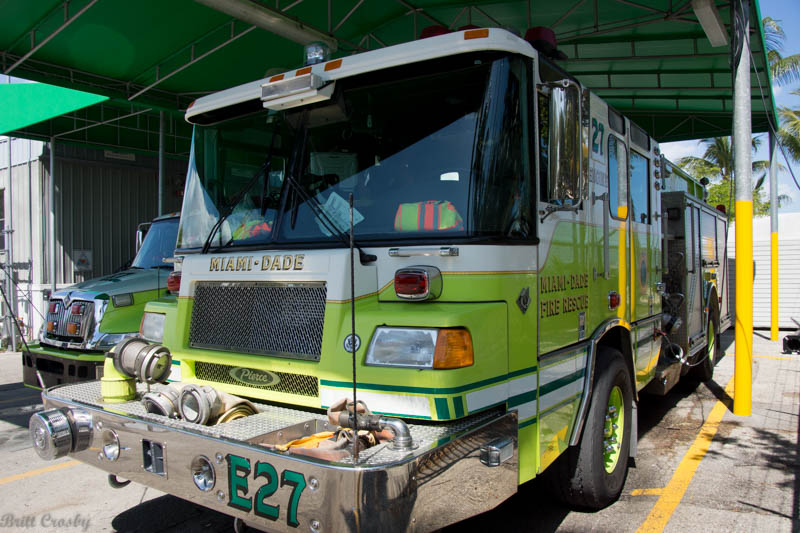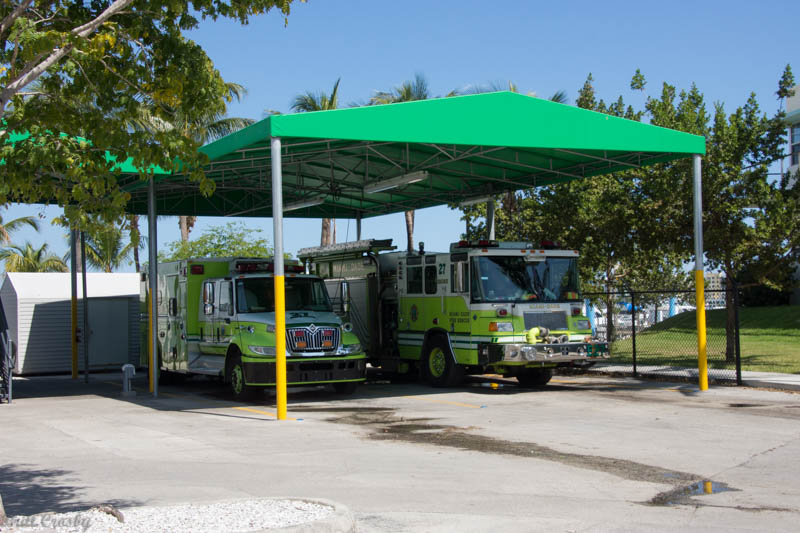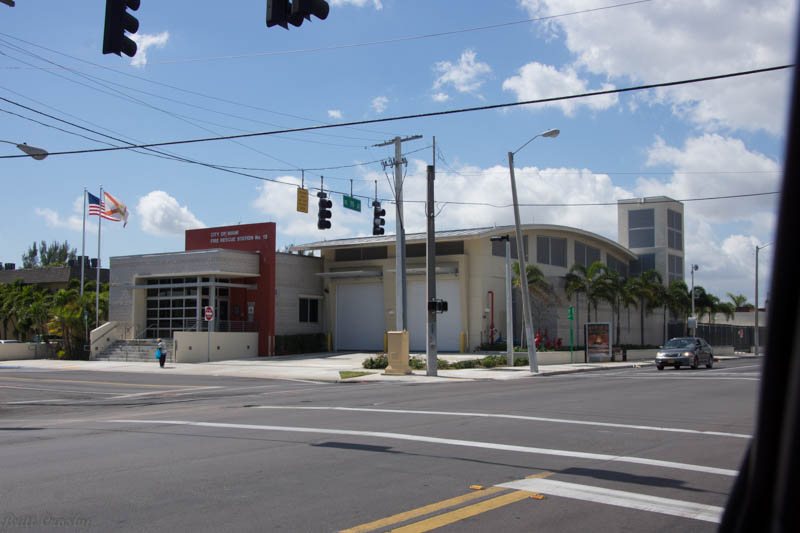 One of the Miami City Stations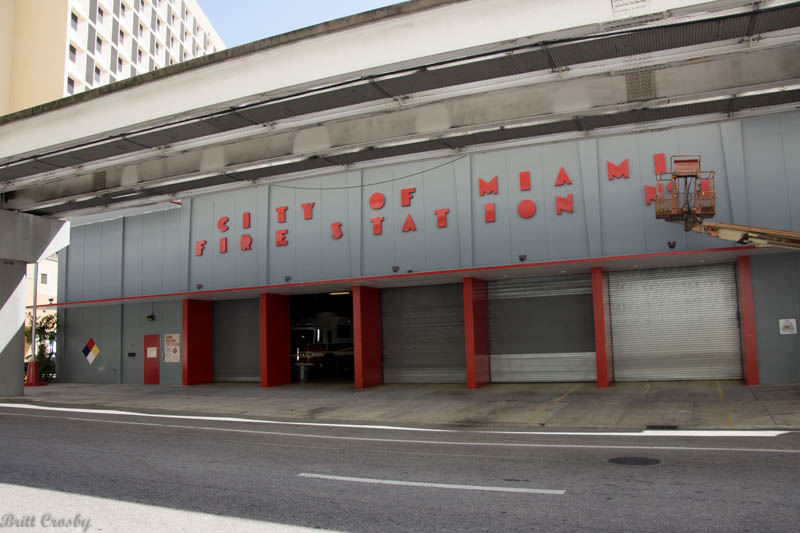 The Miami City Station No.1 is down town and located under some type of overhead rail system.
This station is located near the cruise ships in the Port of Miami
The Miami City Fireboat 1 was heading out as we arrived.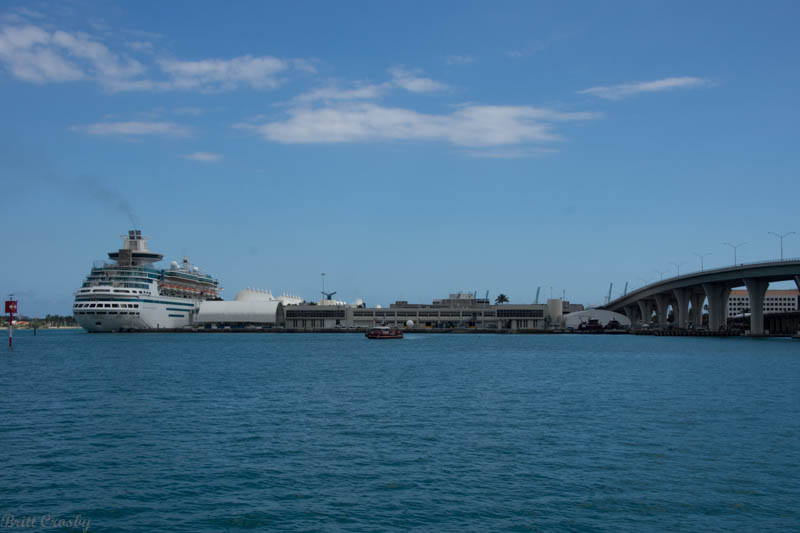 The Miami-Dade boats are docked under the bridge but just out of sight.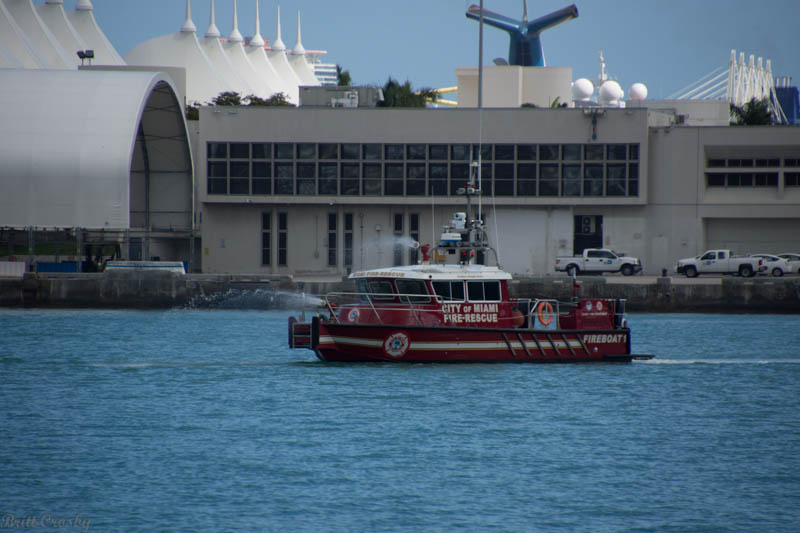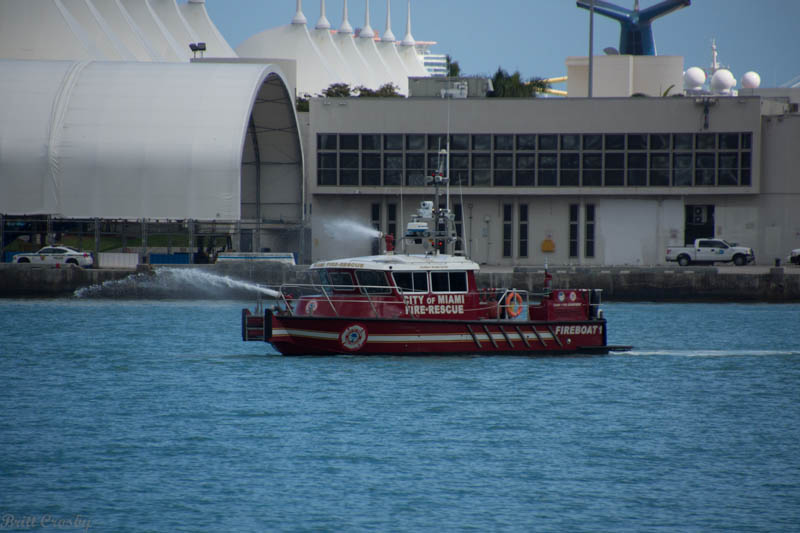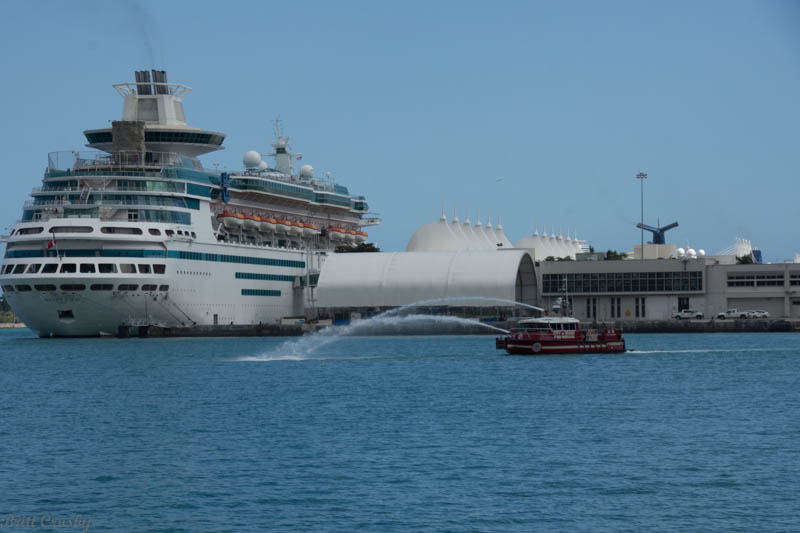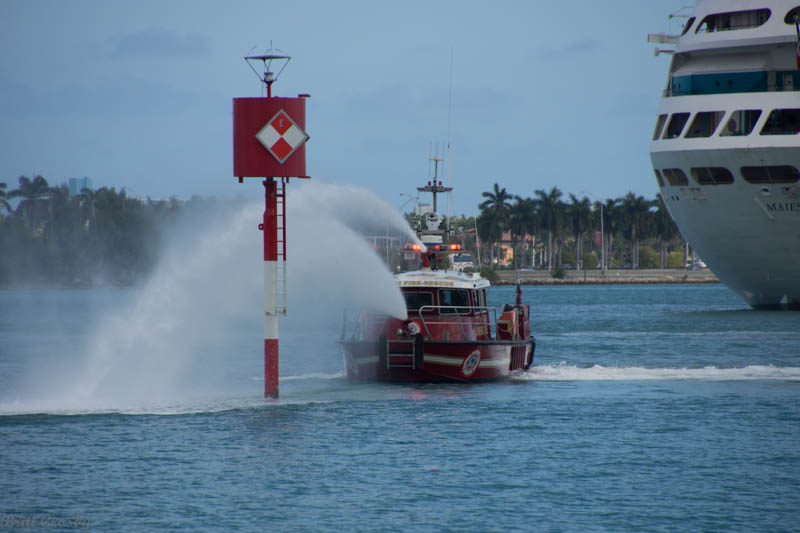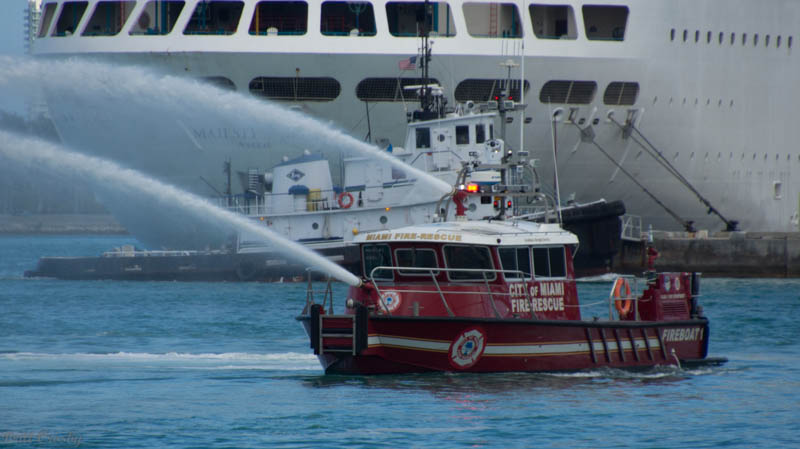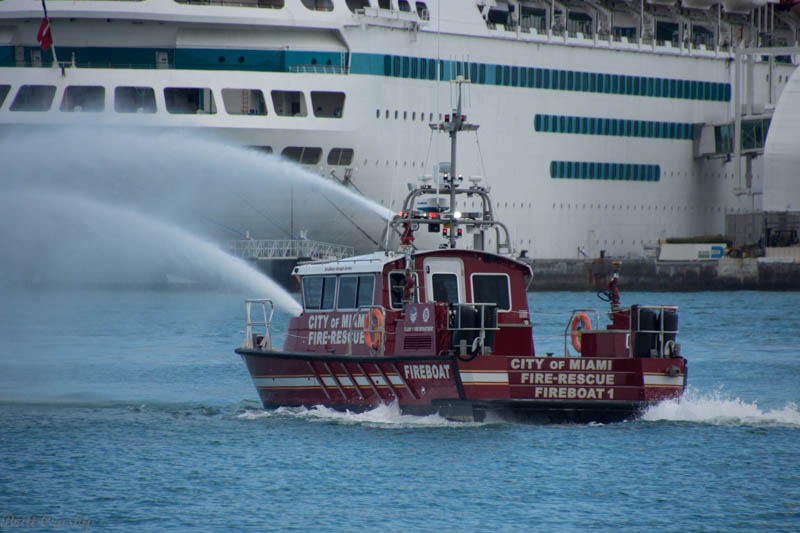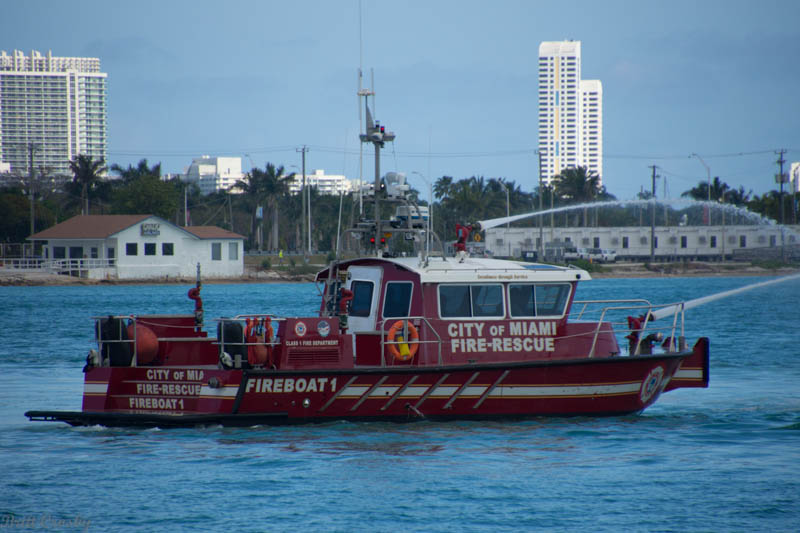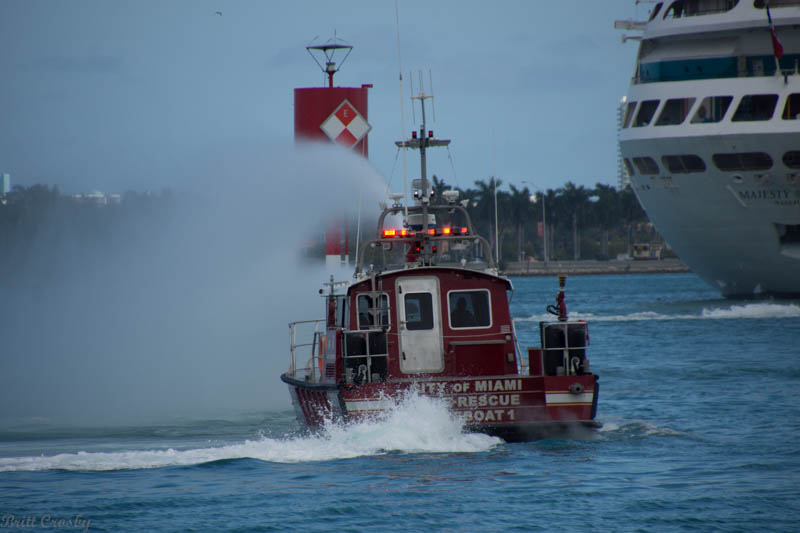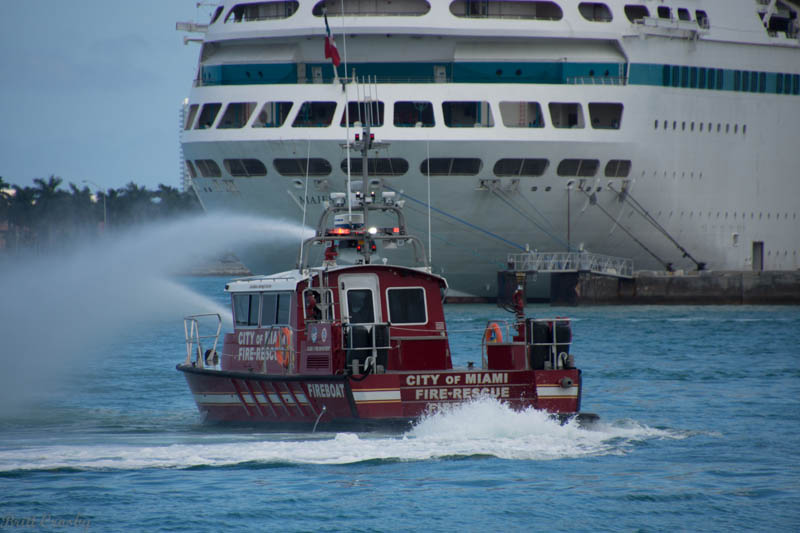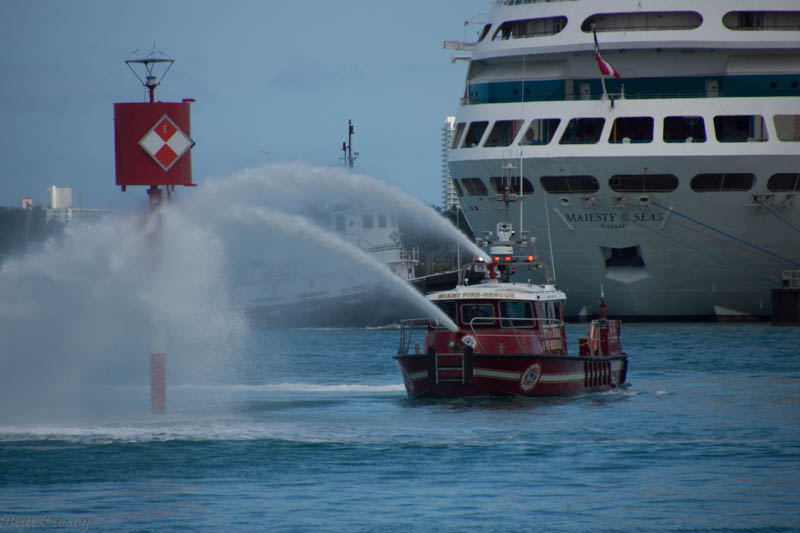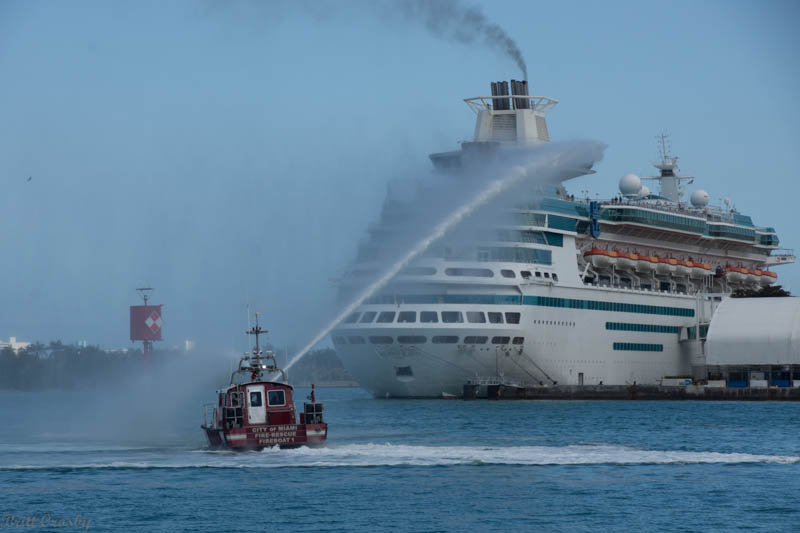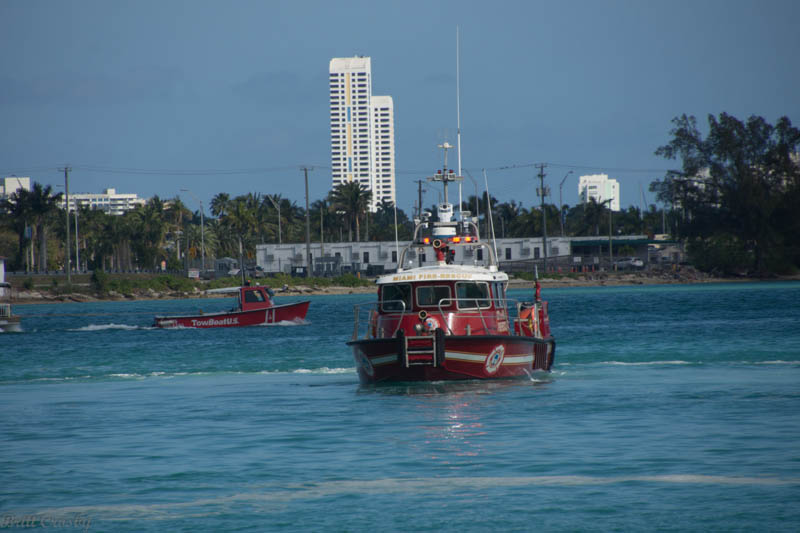 It was as if they put this little show on just for me. Thanks guys!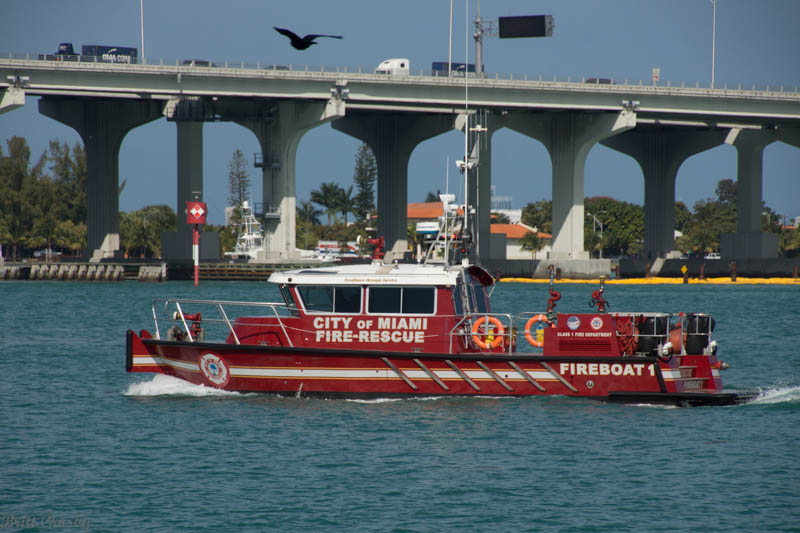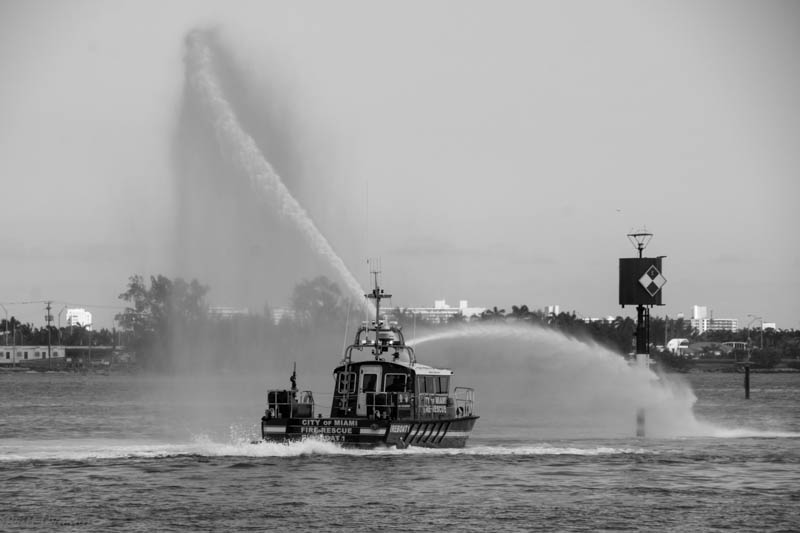 On the Road Again! Winter Trip 2015
[P1] [P2] [P3] [P4] [P5] [P6] [P7] [P8] [P9] [P10] [P11] [P12] [P13]
CapeCodFD.com
2015