CapeCodFD.com
ON THE ROAD AGAIN!
Winter Trip 2015
February 14 - March 15
3 - MARYLAND - VIRGINIA - NORTH CAROLINA
[P1] [P2] [P3] [P4] [P5] [P6] [P7] [P8] [P9] [P10] [P11] [P12] [P13]
SEARCH FOR A FEW FIRE BOATS
On the way south we searched for a couple fireboats that were on my list. First stop brought us to Prince George's County where we found Volunteer Marine Fire Rescue Station 57 at Fort Washington, MD on the Potomac River south of DC. One boat was locked into the ice of the frozen river and a couple others on trailers on shore.

Our next stop was to check out the new Alexandria, VA fireboat which was also in the icy Potomac River.

Our drive south through Virginia was scary as a snow storm came through and cars were going off the road left and right. Fortunately we made it safely to Fayetteville, NC with temperatures above freezing and pouring rain for the night.

The next morning, the reality was "we didn't drive far enough south!" Everything was covered in ice and the roads were treacherous. There was ice on the trees until Florence, SC and it was chilly all the way down into Florida.
MARYLAND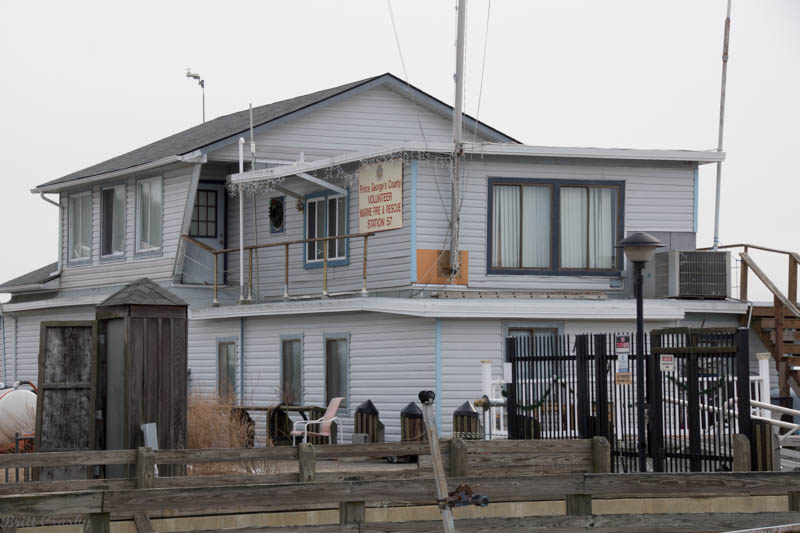 Prince George's County Station 57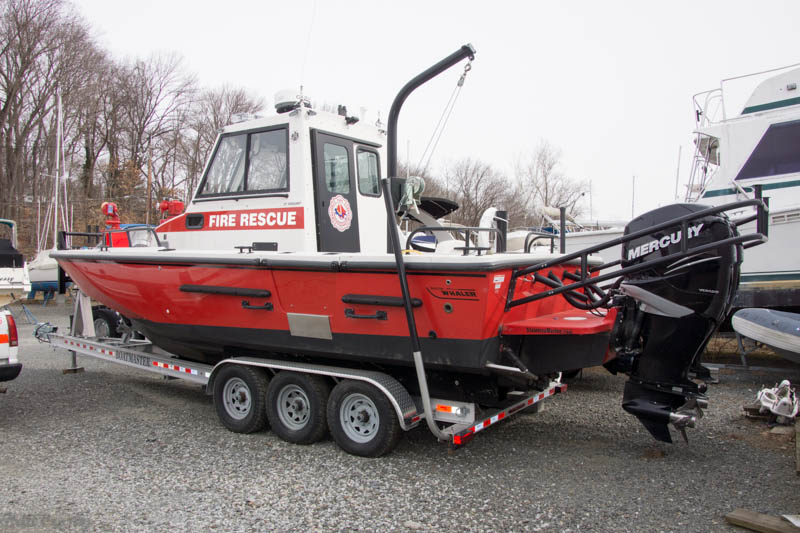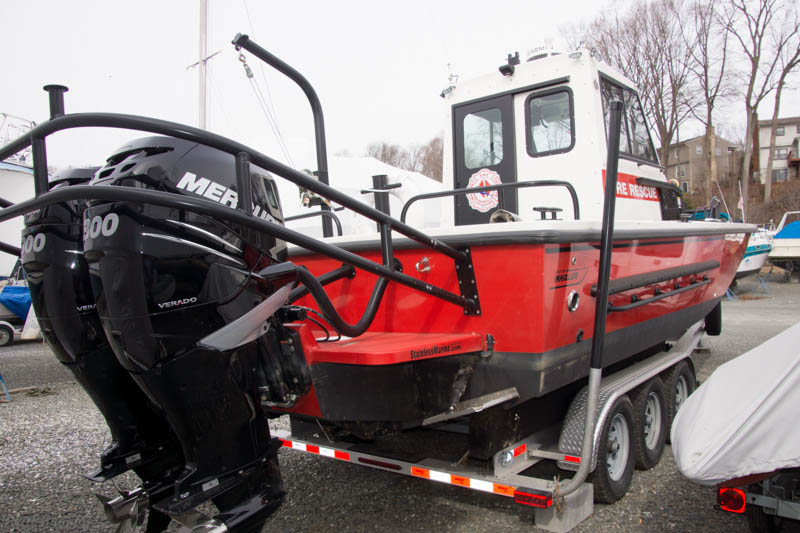 VIRGINIA
Alexandria Engine 201 staffs their boat
The new Alexandria boat replaced a slightly smaller boat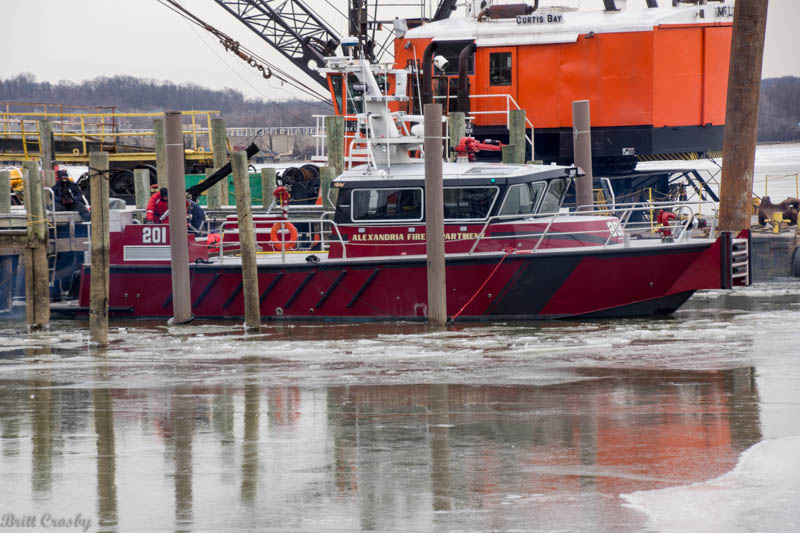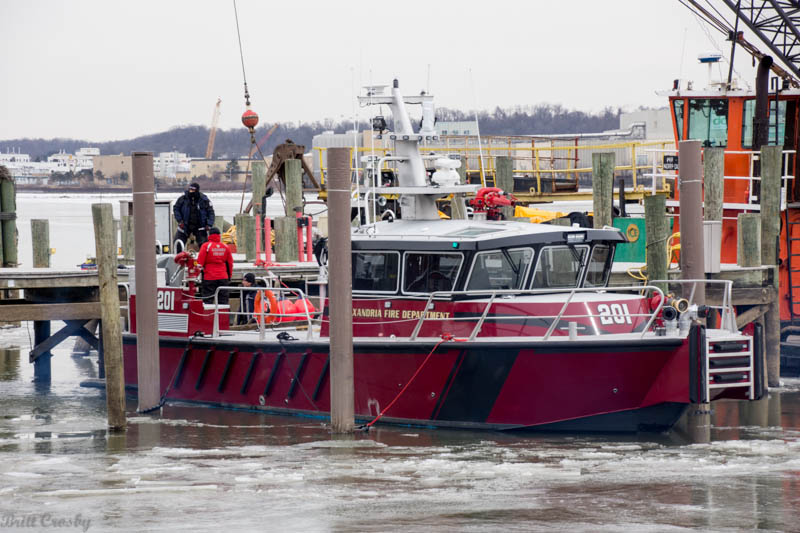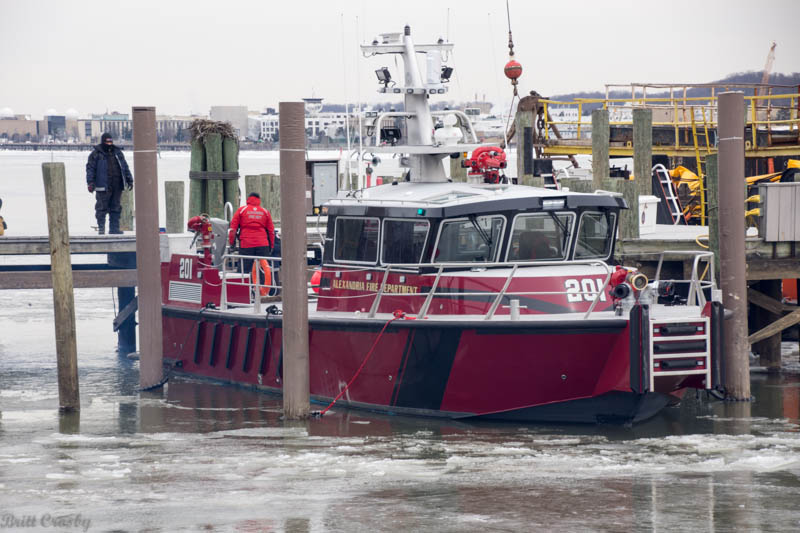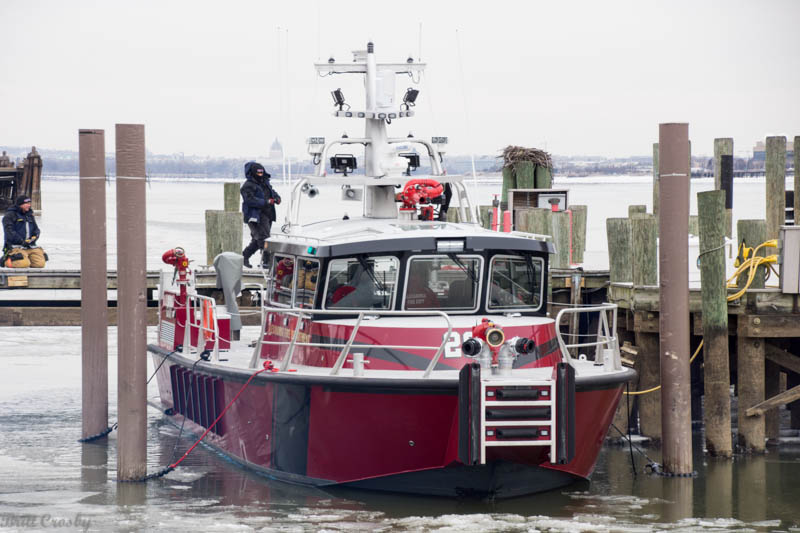 The dome of the Nation's Capital building can be seen on the shoreline to the right of the boat
Several of the homes in the old section of Alexandria still display real fire marks from a time gone by.
NORTH CAROLINA
About 1/2 inch thick ice covered everything in Fayetteville, NC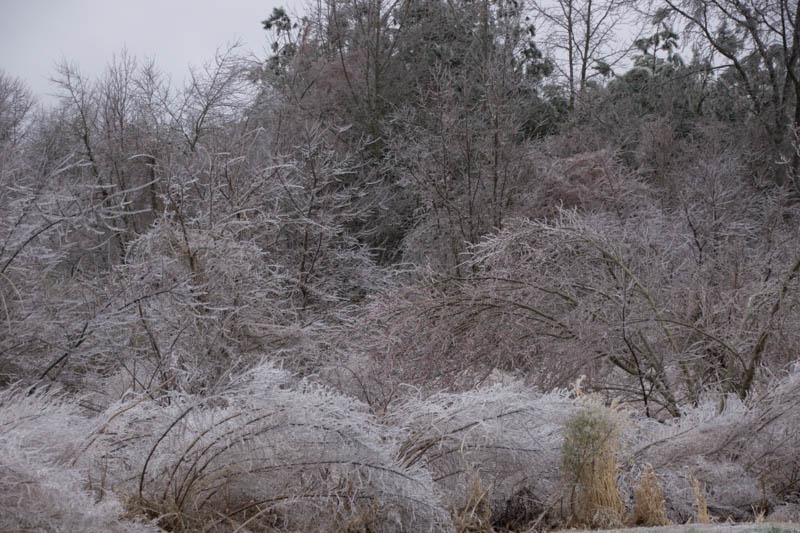 After warming the car up for about an hour, we were READY to head further south.
On the Road Again! Winter Trip 2015
[P1] [P2] [P3] [P4] [P5] [P6] [P7] [P8] [P9] [P10] [P11] [P12] [P13]
CapeCodFD.com
2015