CapeCodFD.com
ON THE ROAD AGAIN!
FLORIDA 2018
3 - FLA WEST COAST FDS
[0-Trip South] [1-Rocket Launch] [2-SPAAMFAA] [3-FLA West] [4-Spring Training]
[5-FLA East] [6-FLA-Bike Week] [7-Miami] [8-Daytona Speedway] [9-Brush Fire]
[10-Trip North]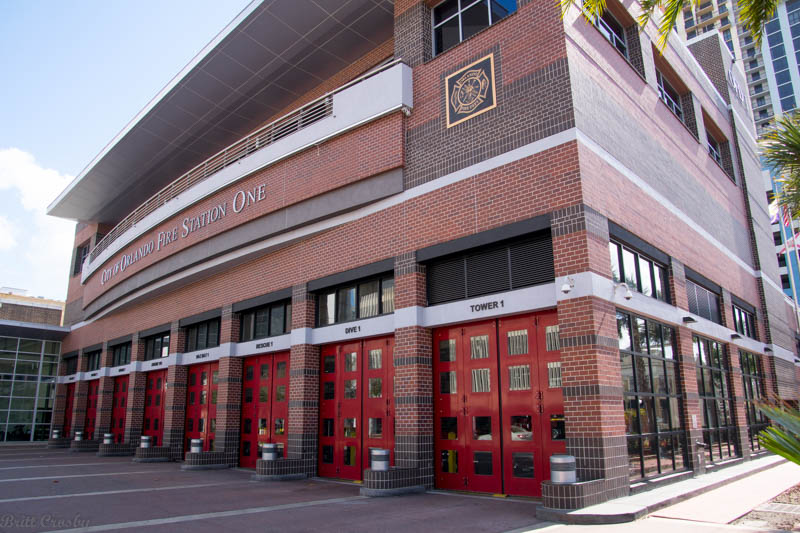 FLORIDA WEST COAST FIRE DEPARTMENTS
Orlando is located sort of in the middle. The Orlando Station 1 is a
very impressive facility located not far from the Orlando Amway Center
and downtown. It is home to a bunch of apparatus.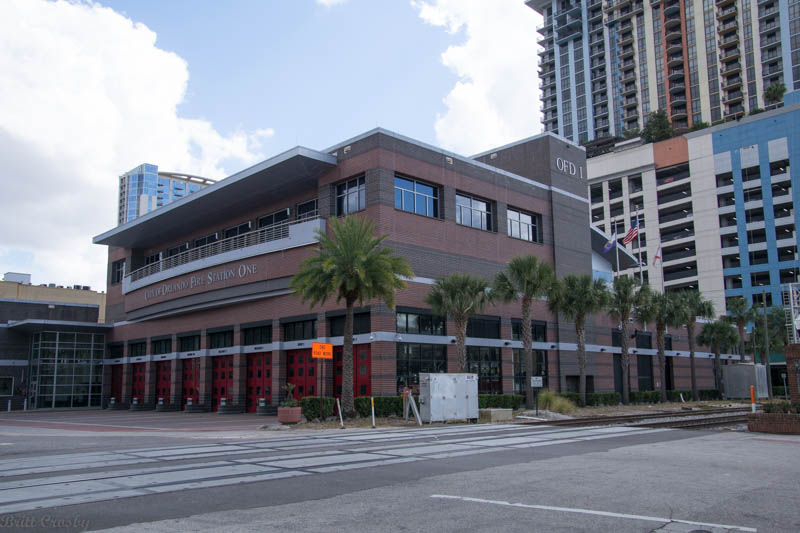 Tampa's Fireboat 1 has changed a bit since we last saw it.
It has also had some issues and has been out of service for a long time
while repairs are made.
Tampa's Boat 2 is still good to go.
Seminole, FL Station 29 in Pinellas County
They have a boat.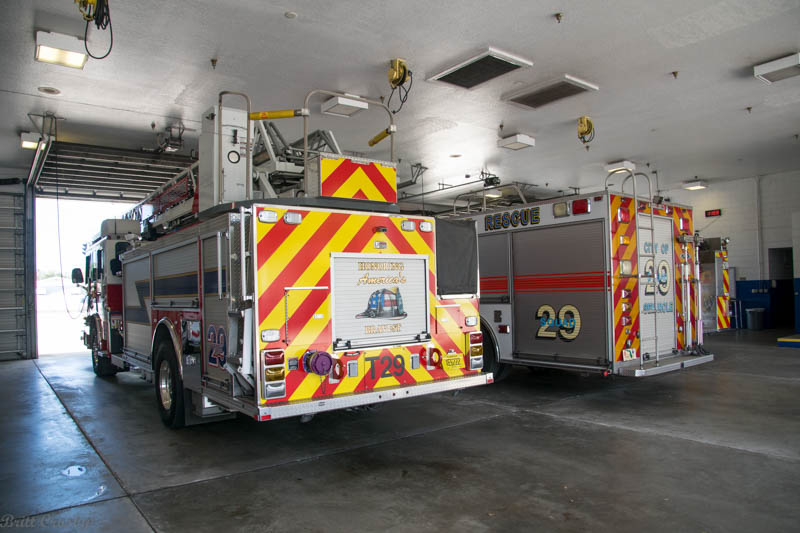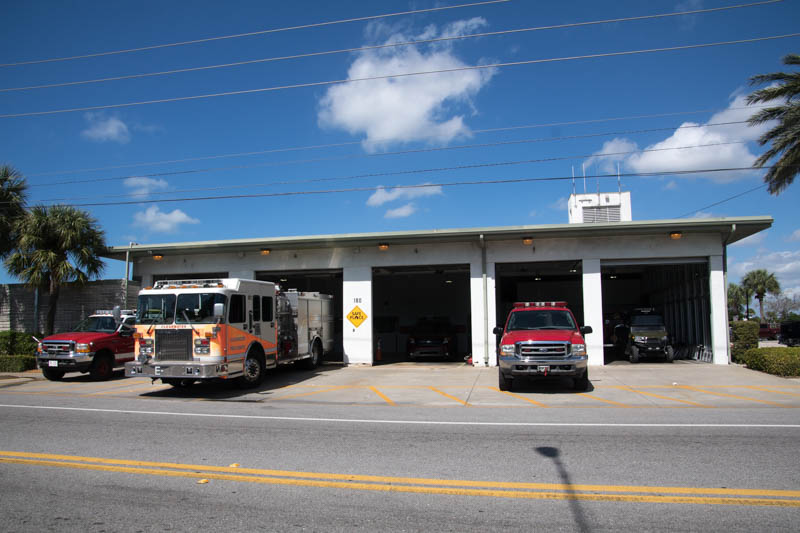 Treasure Island FD, Pinellas County
This former Clearwater engine, sporting the recognizable old color scheme,
was on loan to Treasure Island.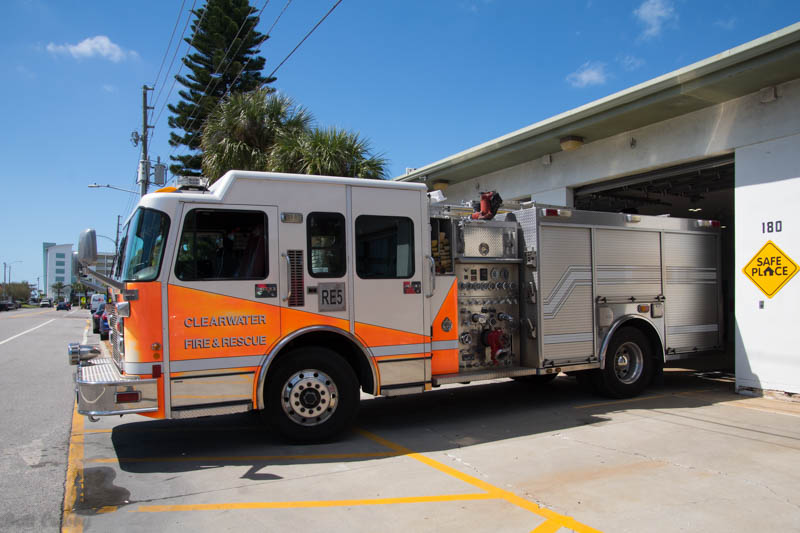 This well maintained "Cosmopolitan" pumper was in the station
and ready to roll, or surf if necessary.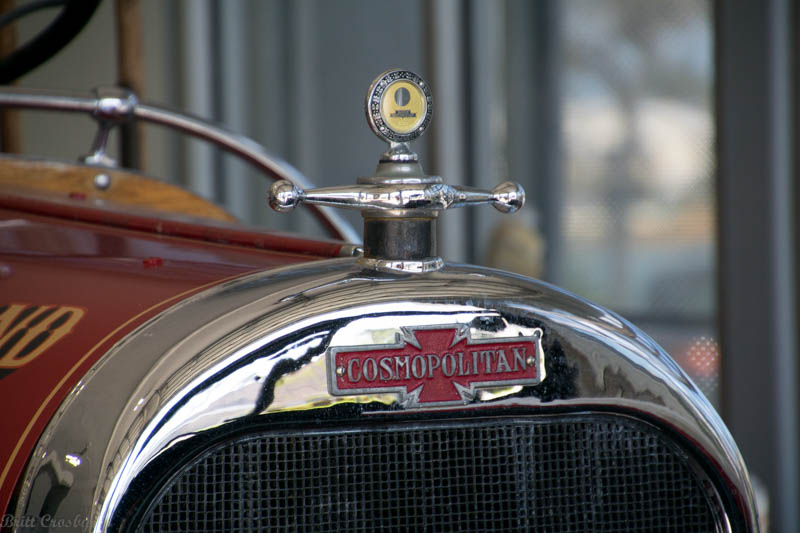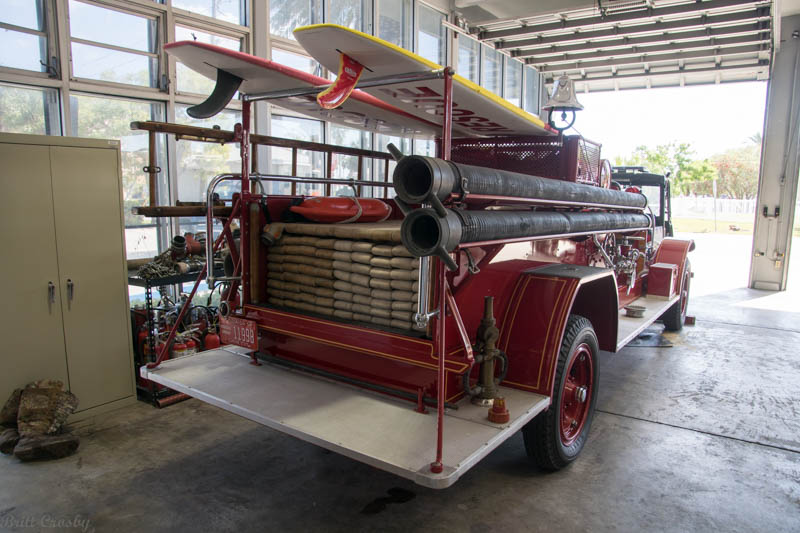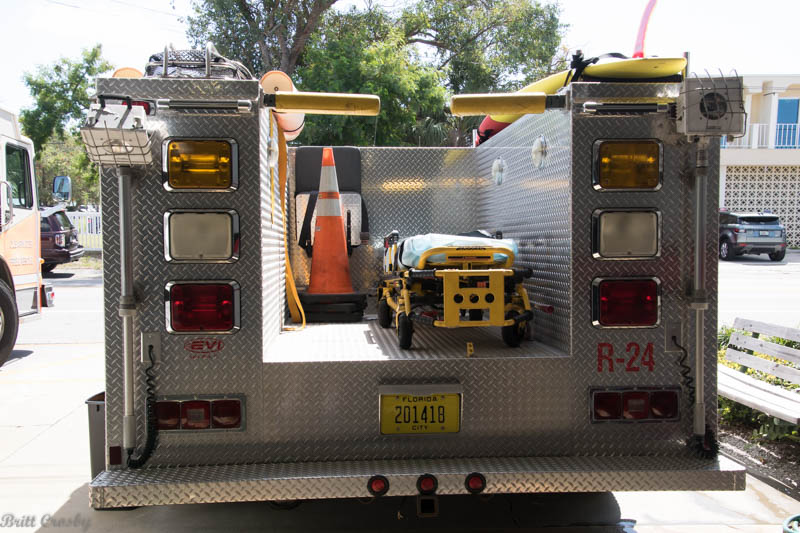 Treasure Island, FL Pinellas County
Police - fire - Rescue boat behind the station.
St. Pete Beach Fire Station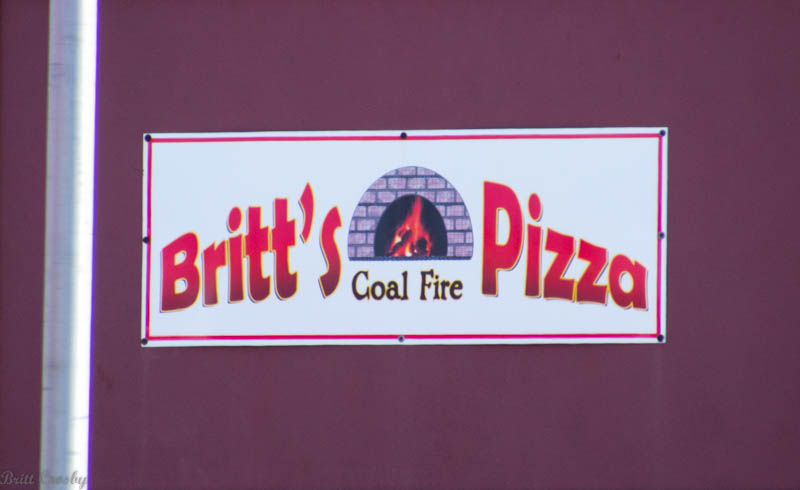 Saw this someplace and had to get a picture.
Unauthorized use of my name. But, if it's good pizza, I'll let it pass.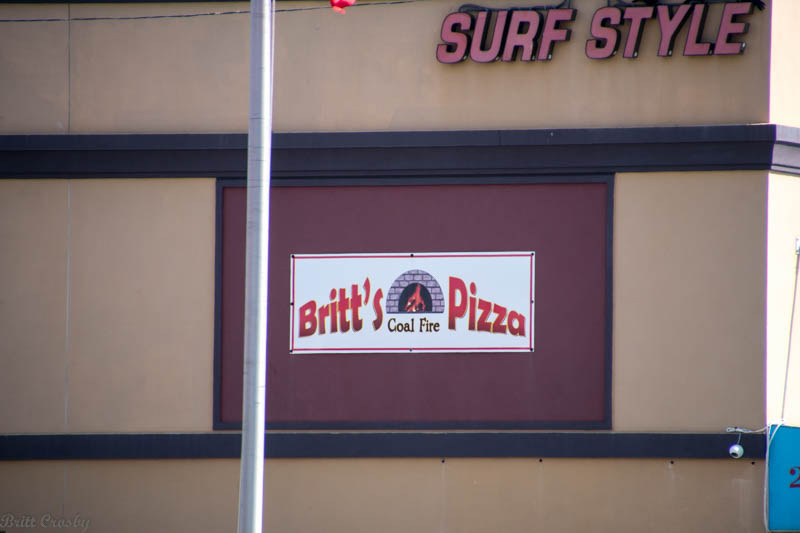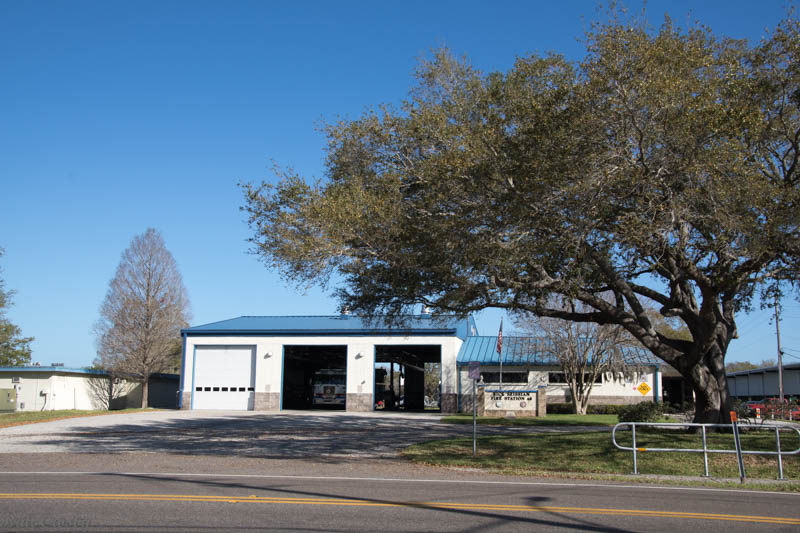 Dunedin, FL Fire Station 60 in Pinellas County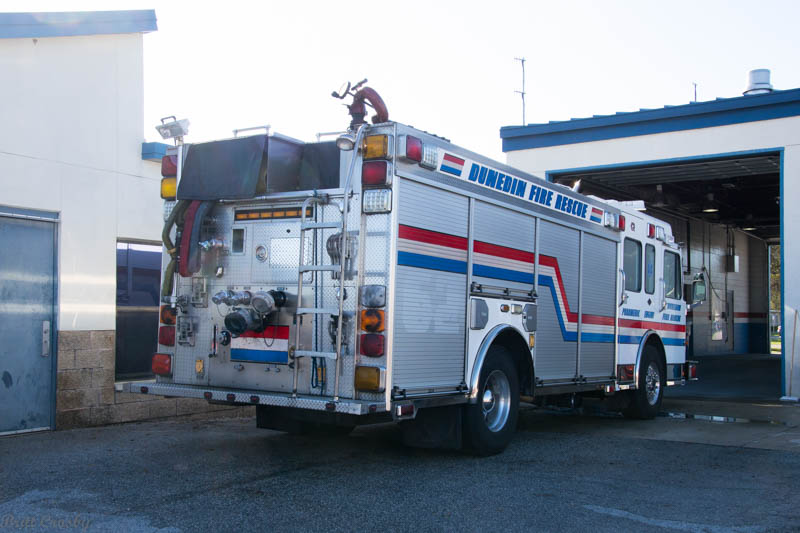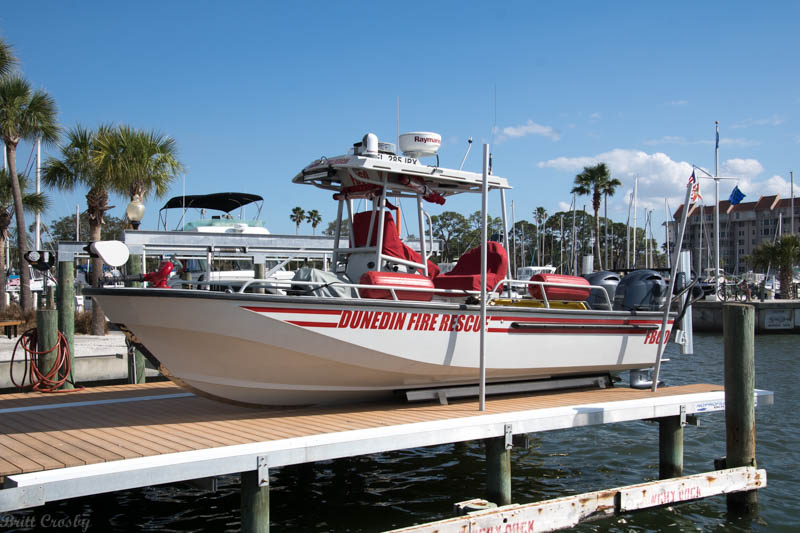 Dunedin, FL operates Fireboat 60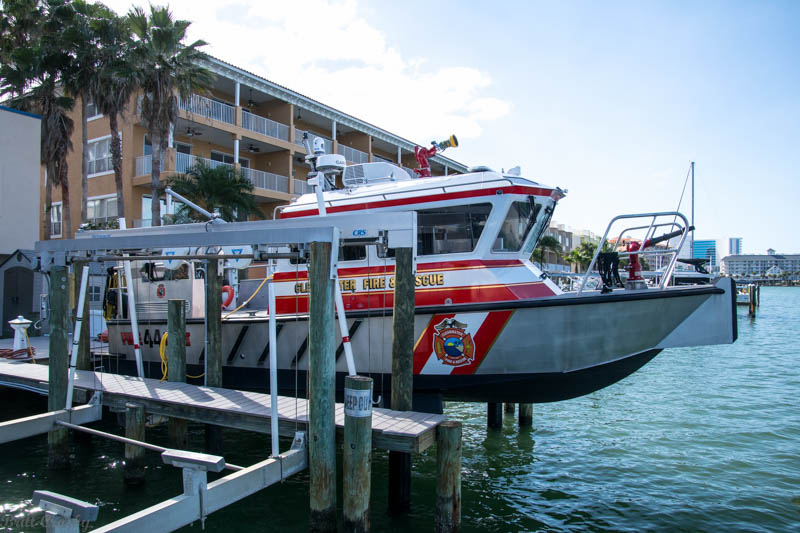 Clearwater, FL Pinellas County new Fireboat 44
MetalCraft 32'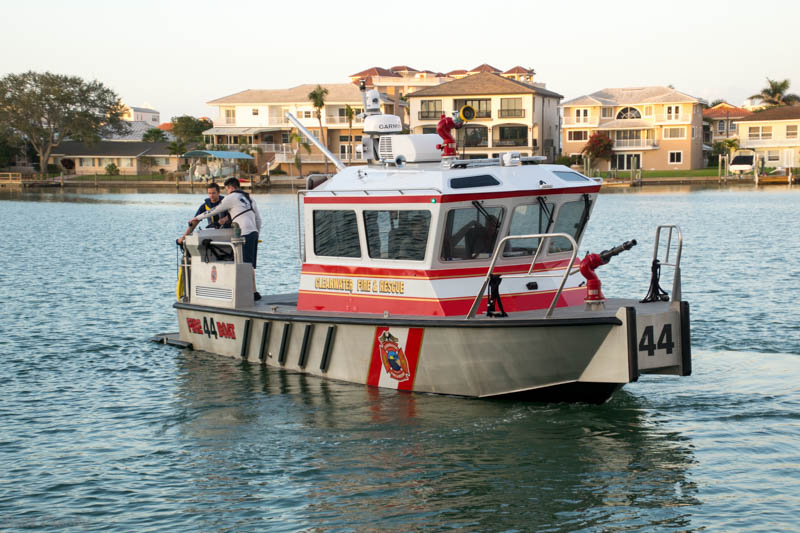 Heading out for some evening training
St. Petersburg, FL Pinellas County
Reserve Engine at Station 13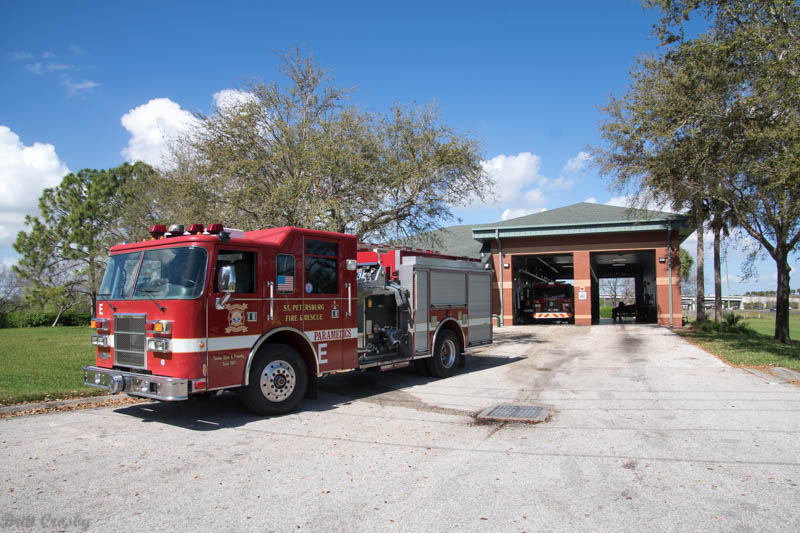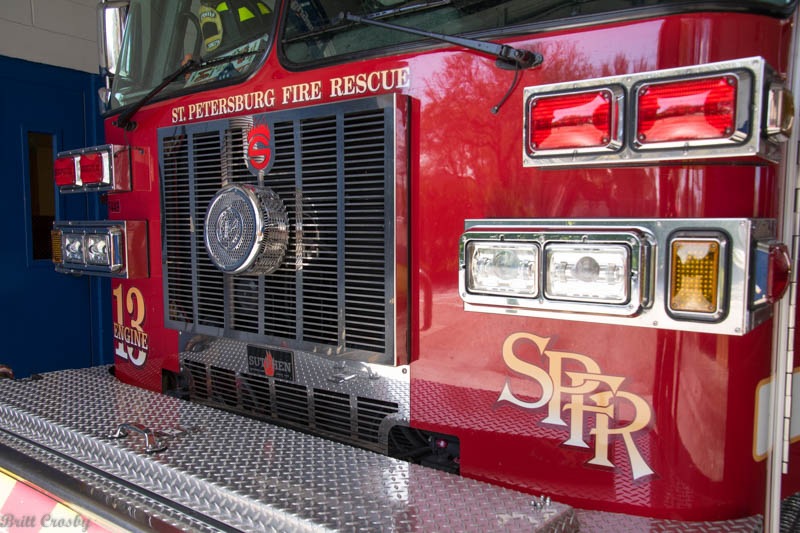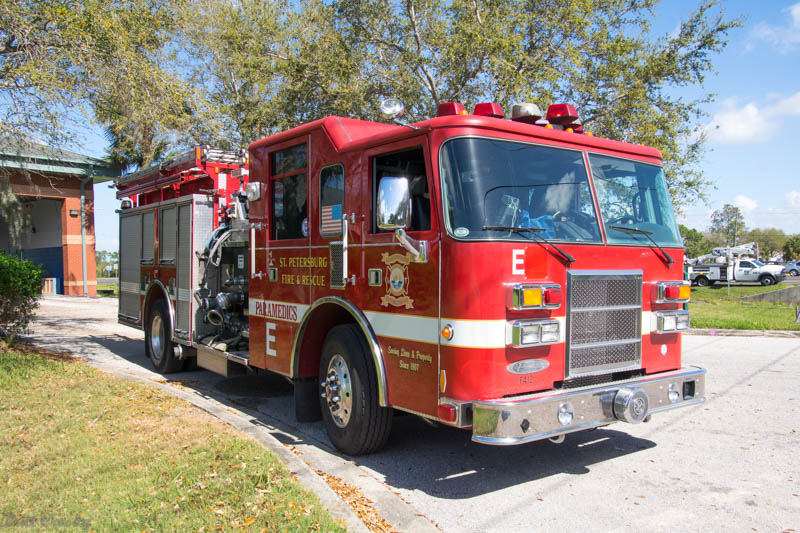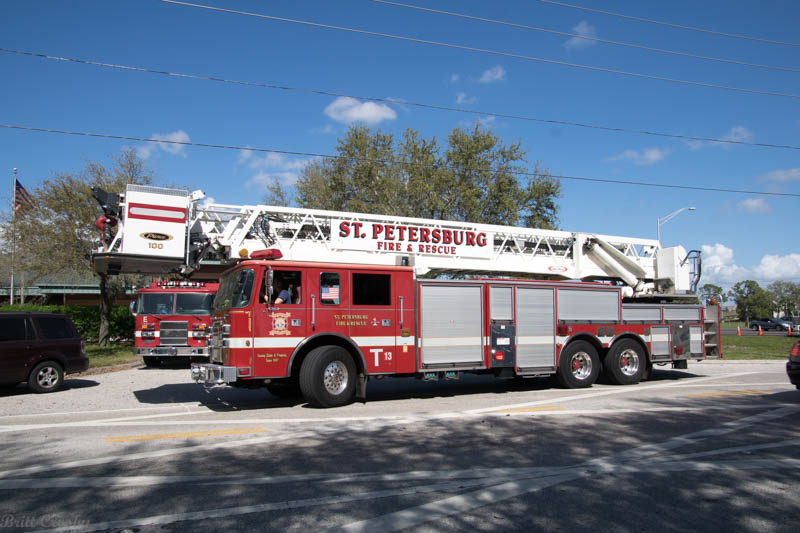 St Petersburg reserve Truck company at Station 13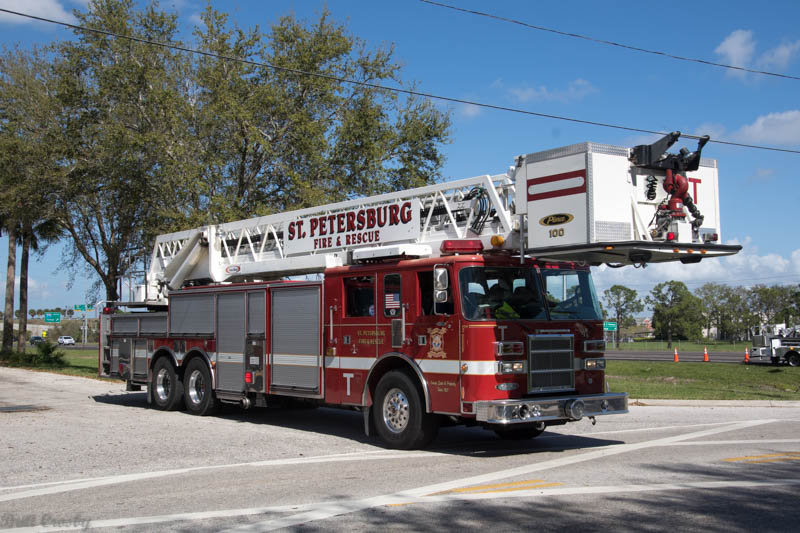 St. Petersburg "Master Station" in the downtown is home to many units
with Engine 1 and Engine 5 running out of two sides of this "super station"
Engine 5 is just down the road from the Tampa Bay Rays stadium Tropicana Field
in the distance on the right.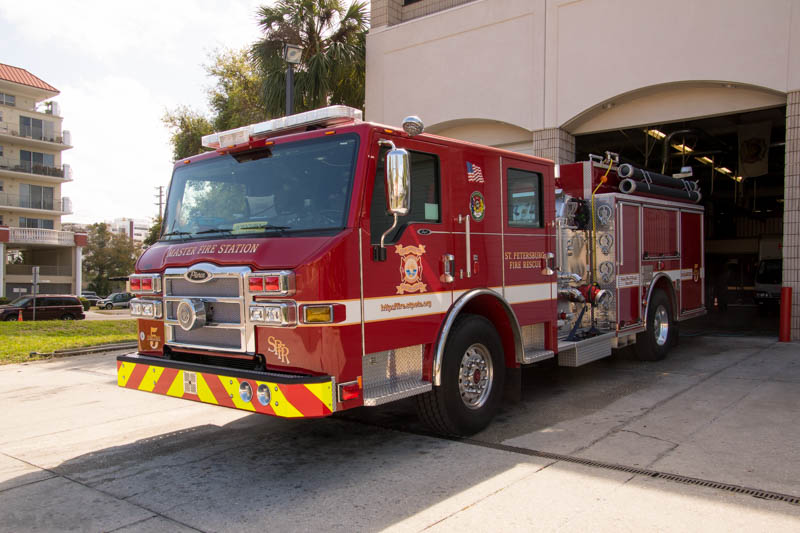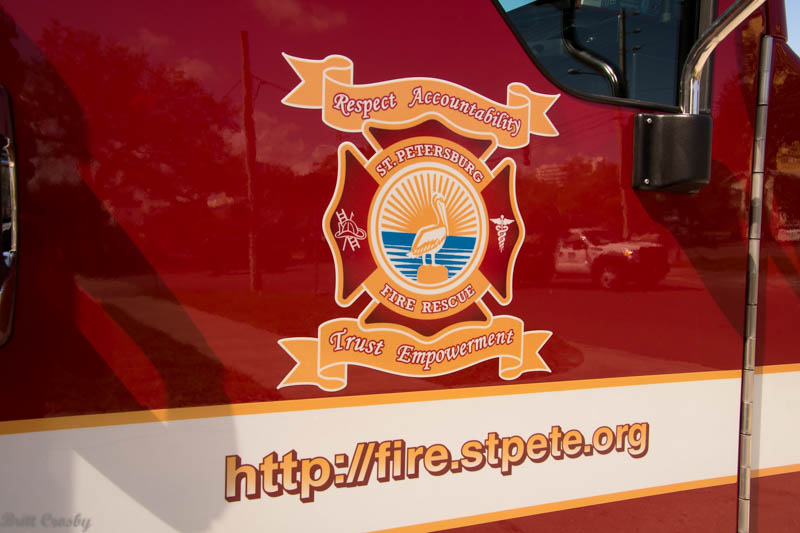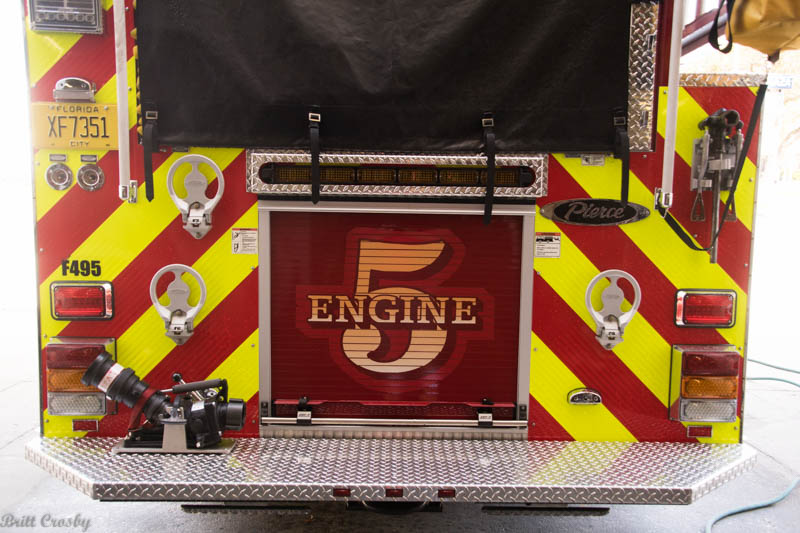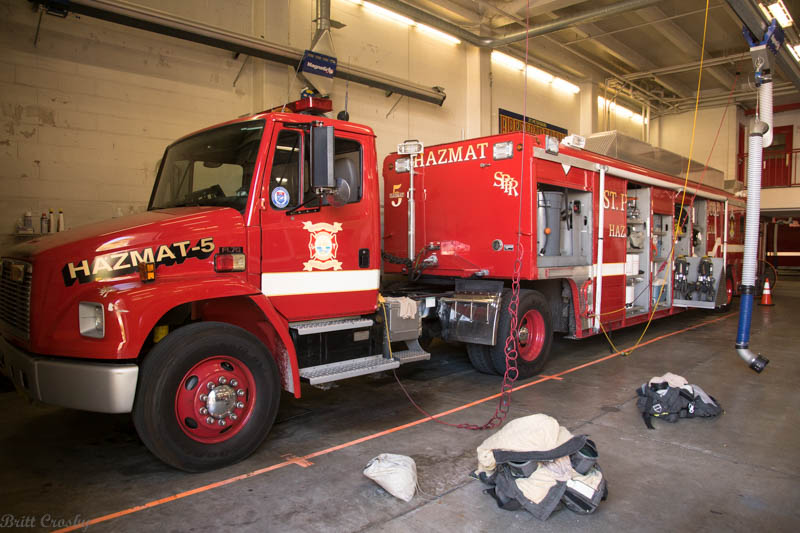 County wide Haz Mat truck run by Engine 5 crew is huge.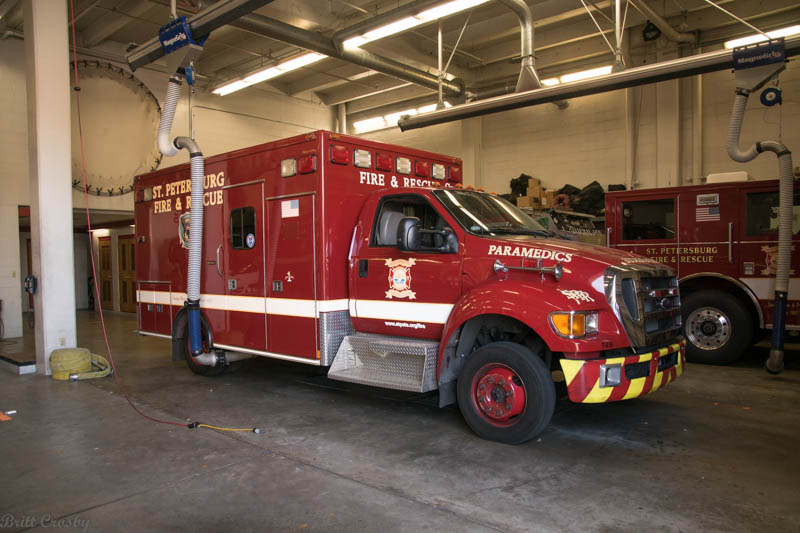 On the other side of the Station is the Engine 1 / Truck 1 crew.
St Petersburg Truck 1 is first due to Tropicana Field, Home of the Rays.
Squad 1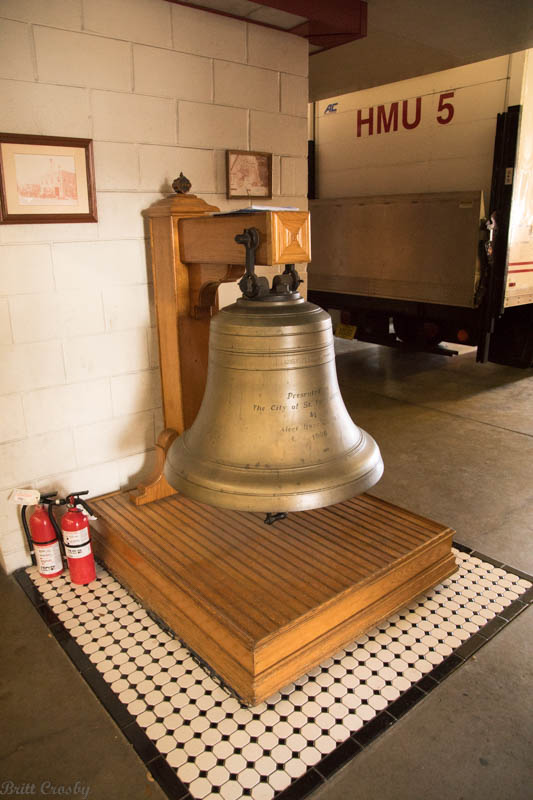 The bell from the original station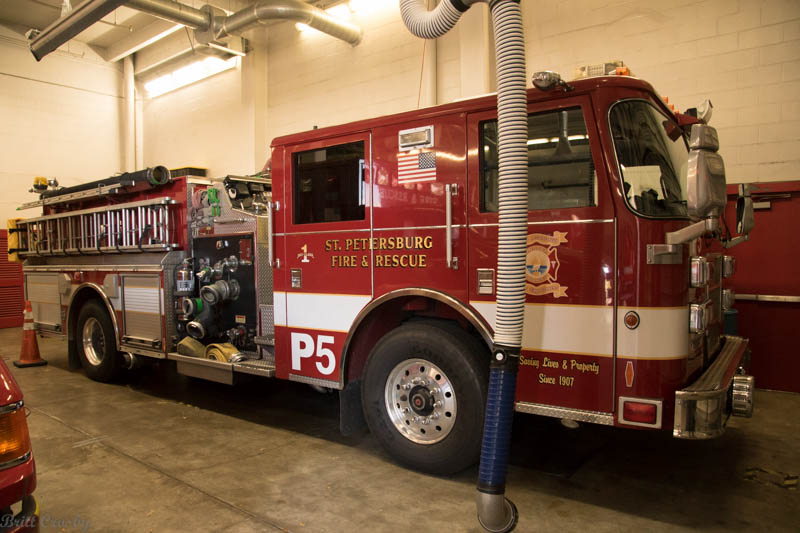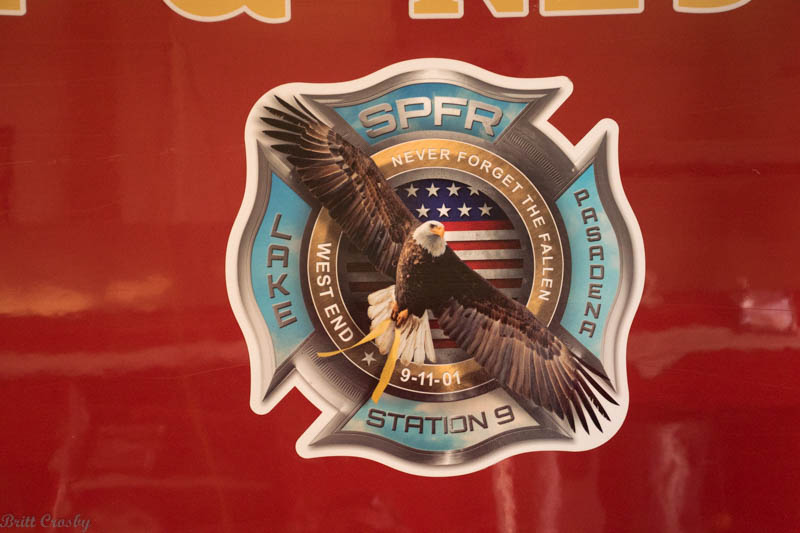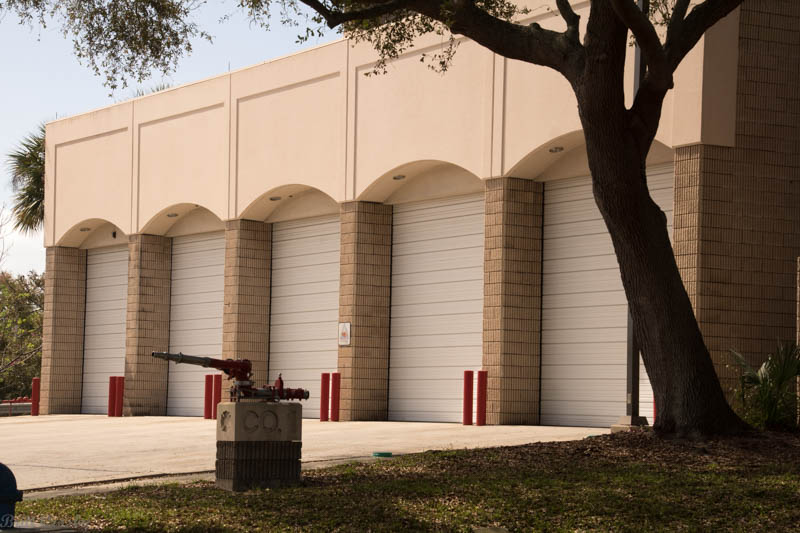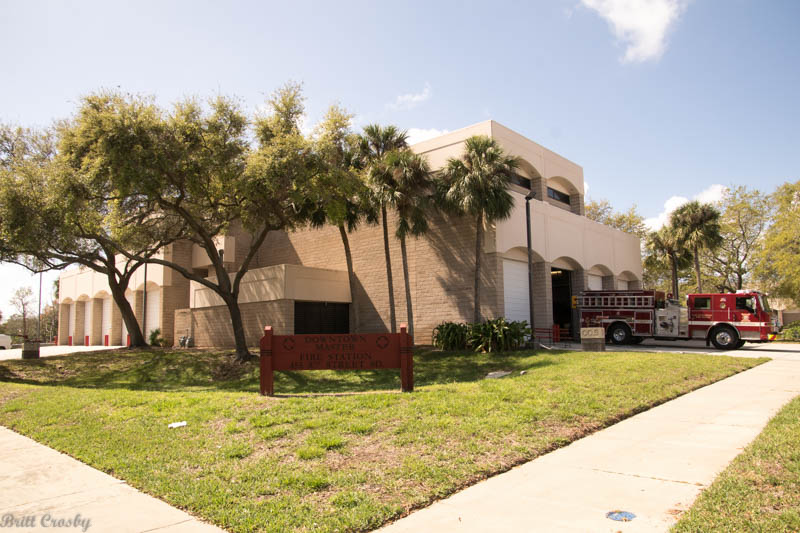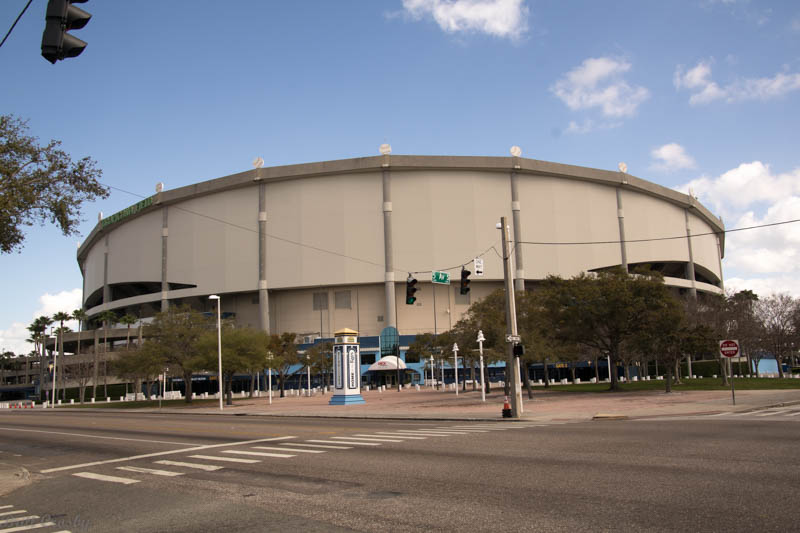 Tropicana Field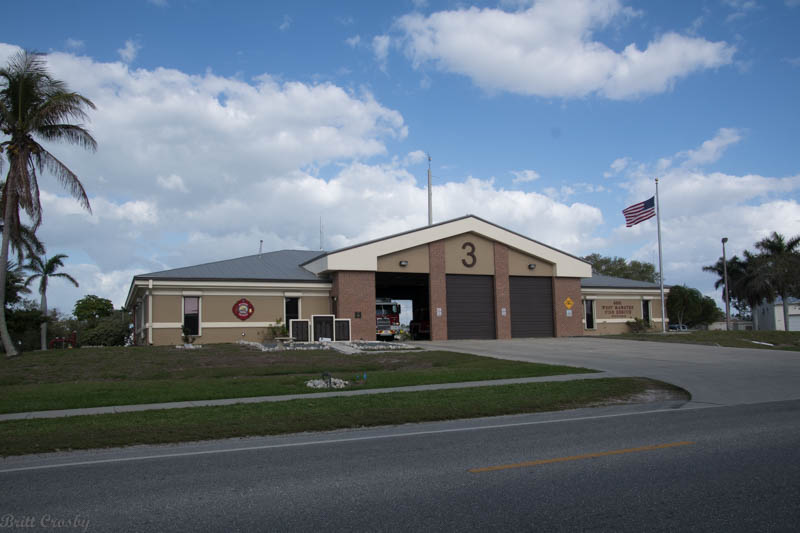 Station 3 at Holmes Beach, West Manatee County
Holmes Island, West Manatee County
2017 Metal Shark Fireboat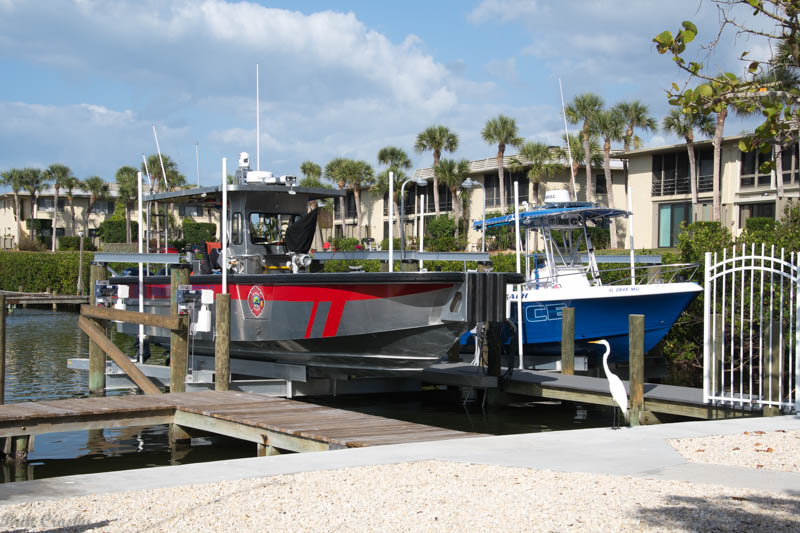 Charlotte County, FL Station 7 at the Punta Gorda Airport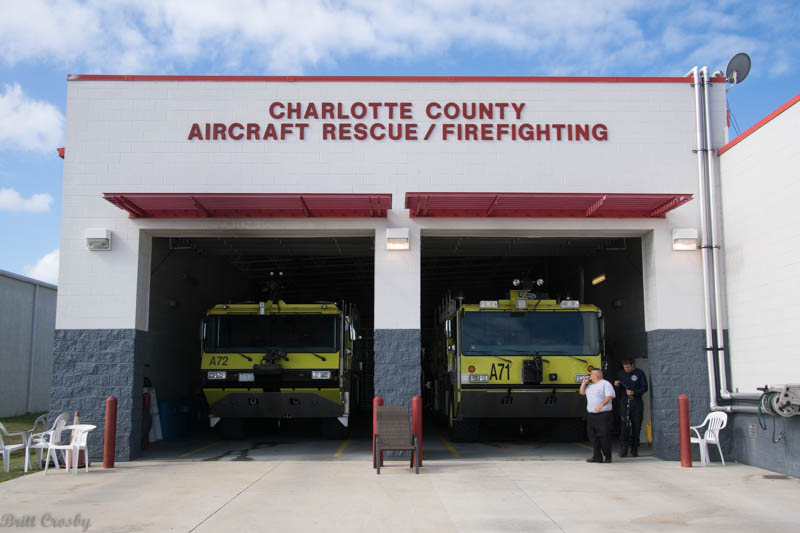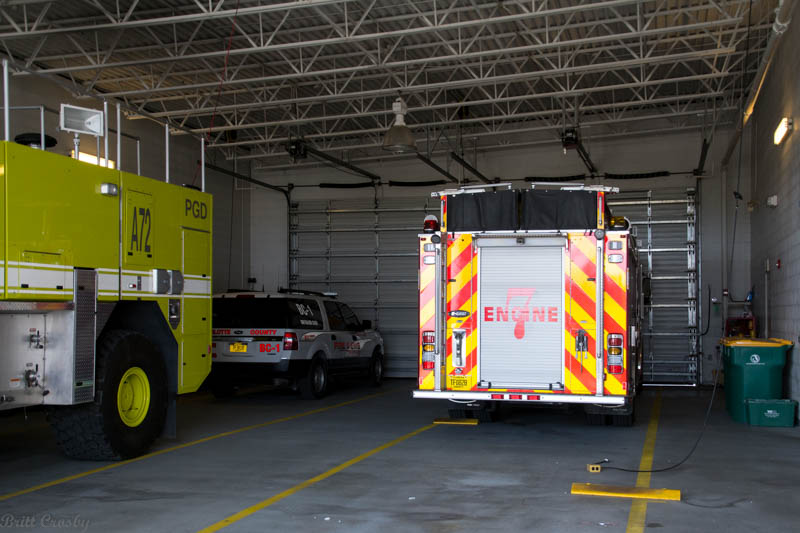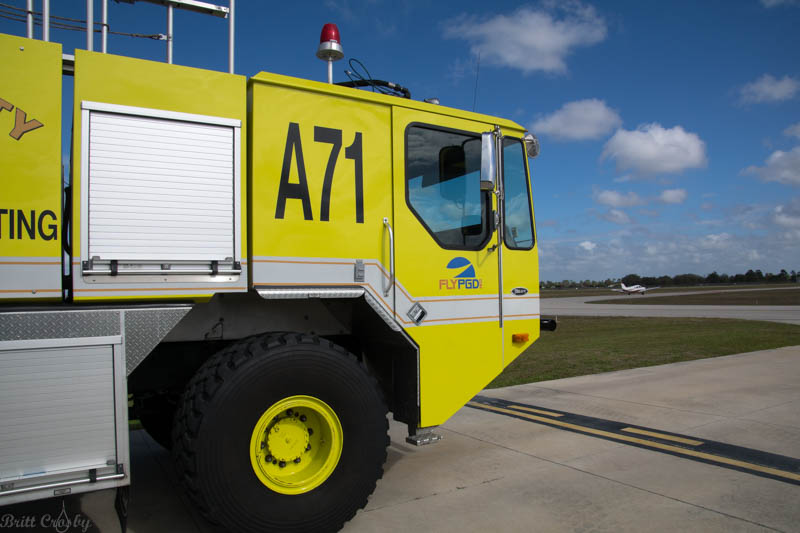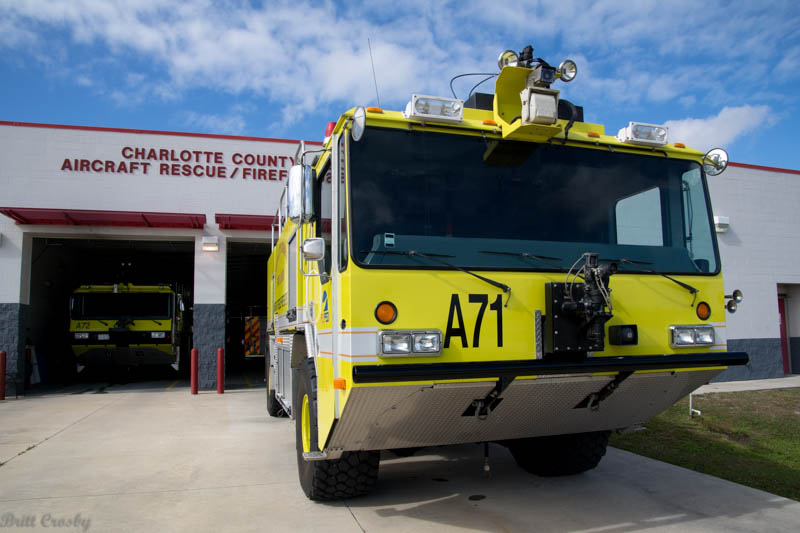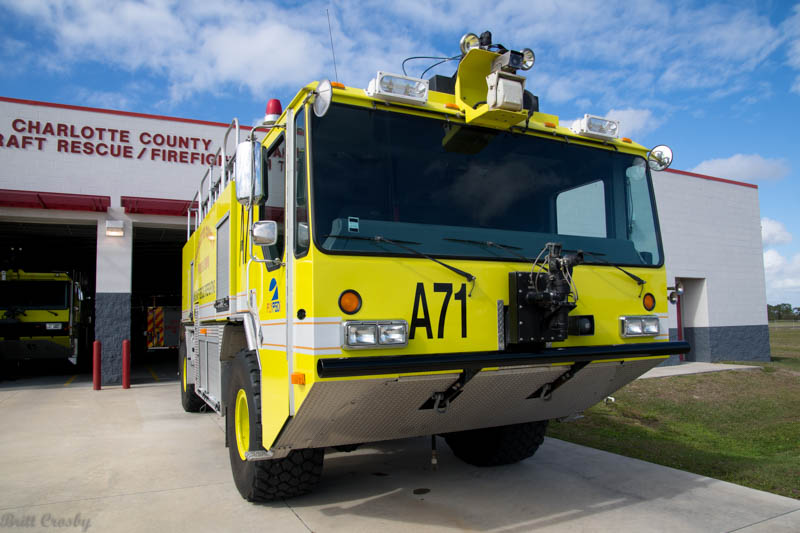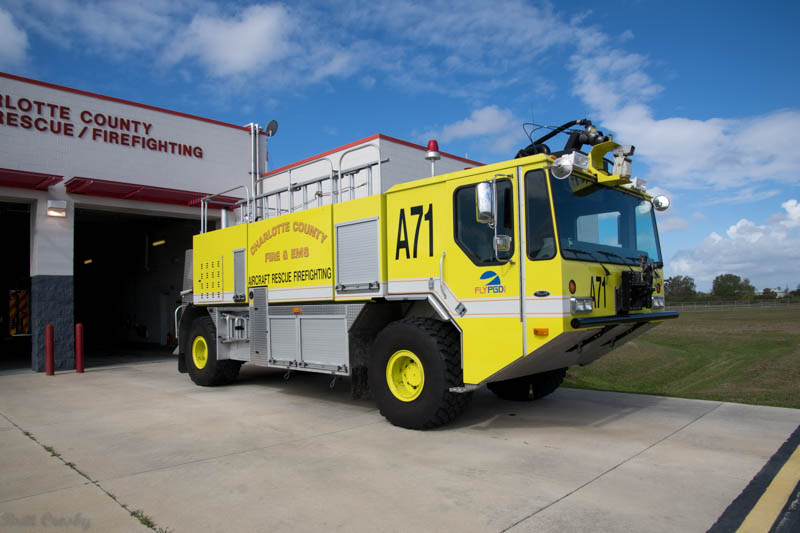 At the Charlotte County, FL airport in Punta Gorda
Charlotte County, FL Punta Gorda, Engine6
is the Marine Operations Company.
The boat was out.... we'll be back.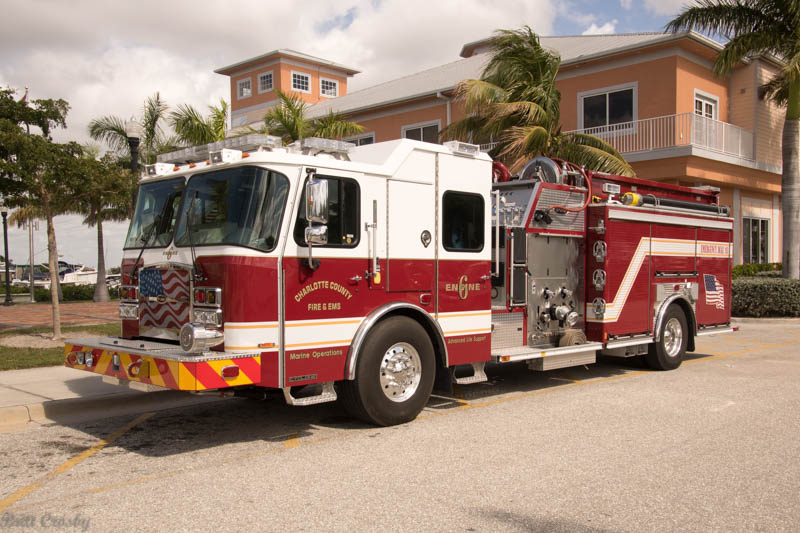 Charlotte County, Station 6 in Punta Gorda
Engine 6 is the Marine Company staffing their boat
Charlotte County training facility and maintenance facility
not far from the Punta Gorda airport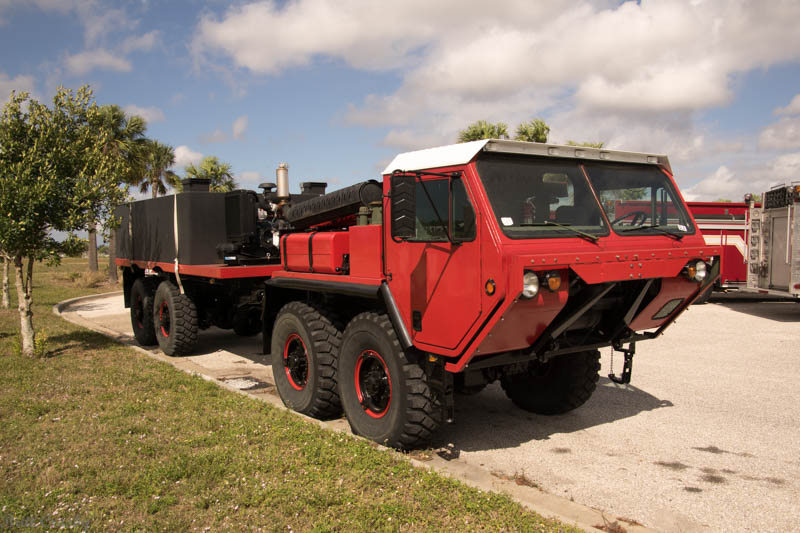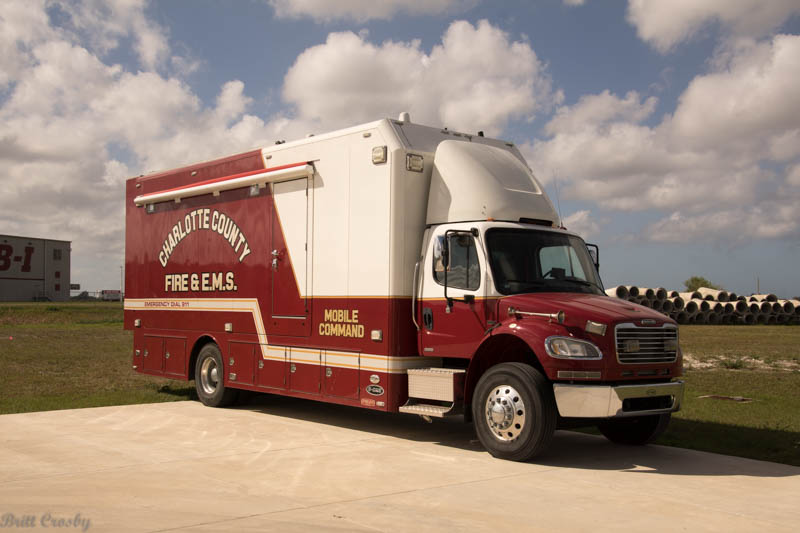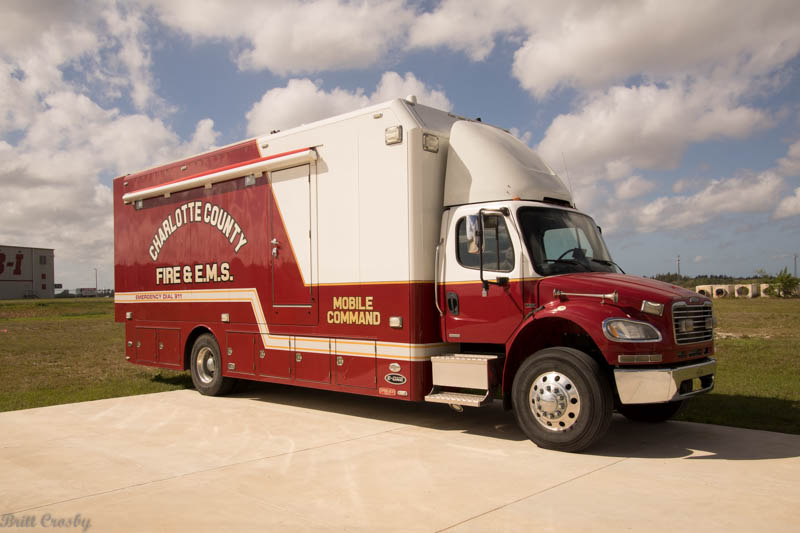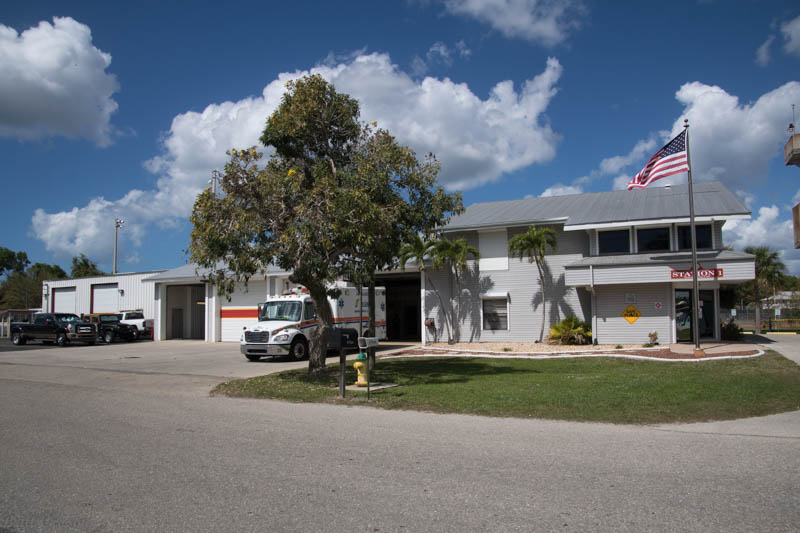 Matlacha Fire Station on Pine Island, Lee County, FL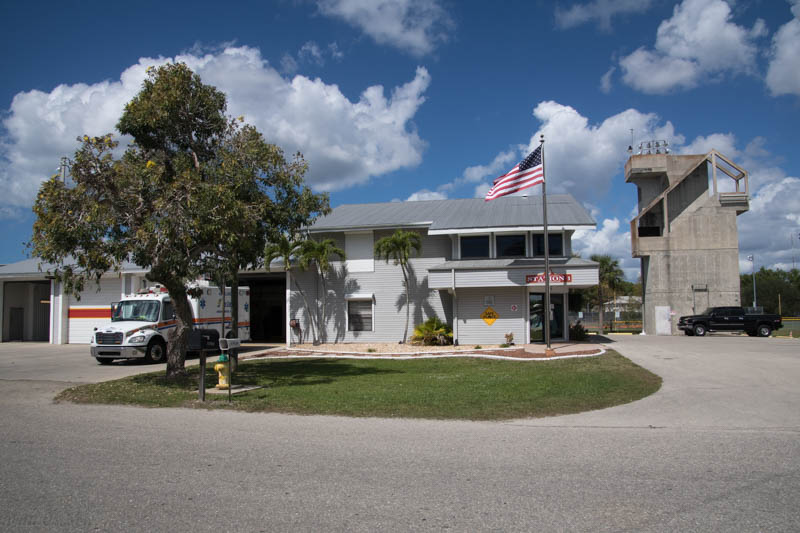 Lee County Ambuance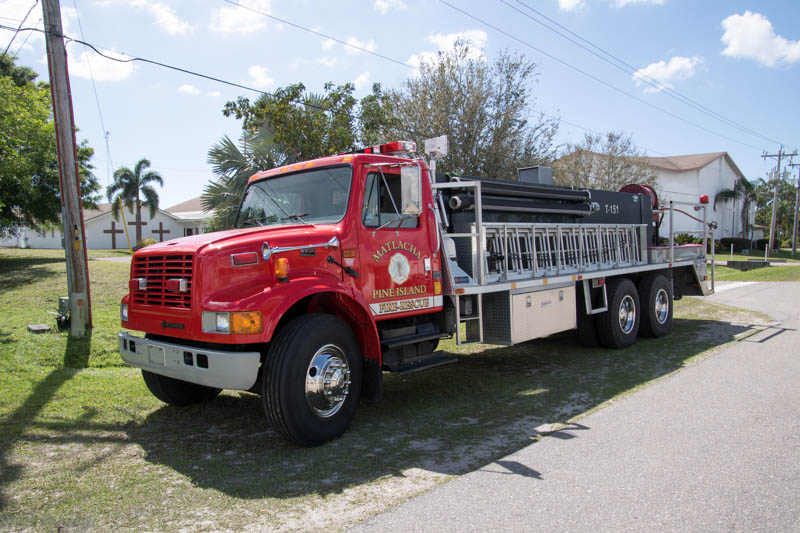 Matlacha FDs tanker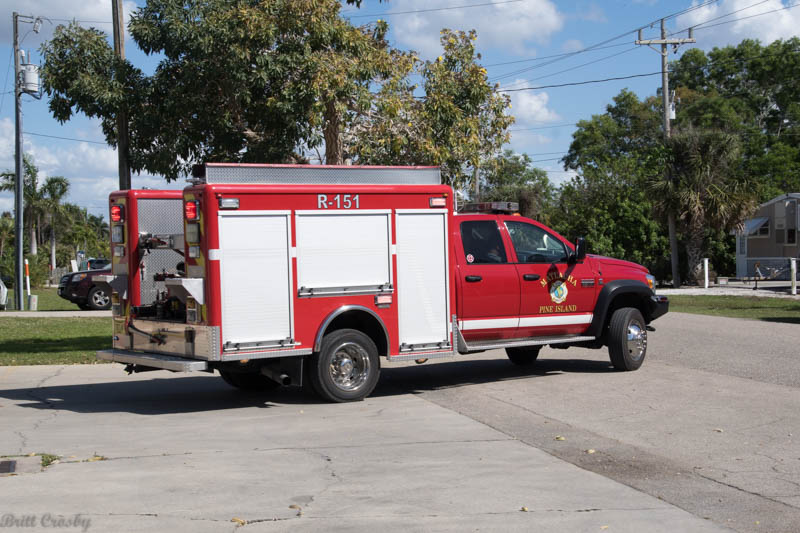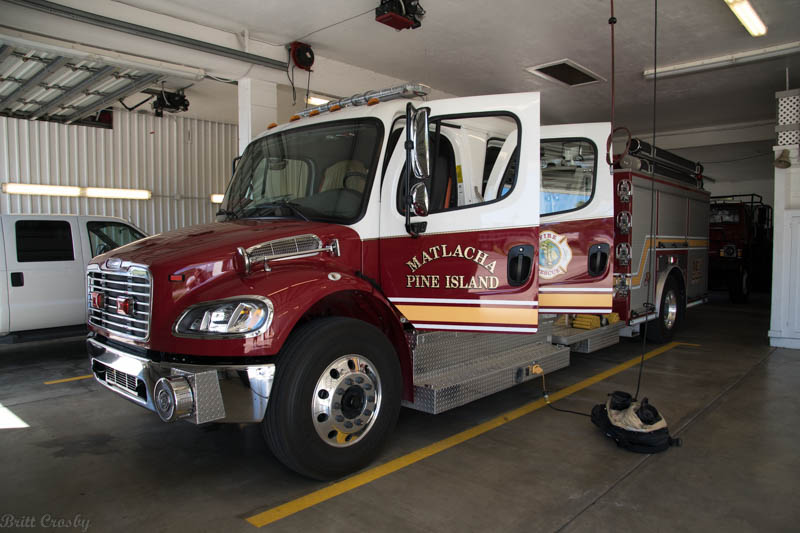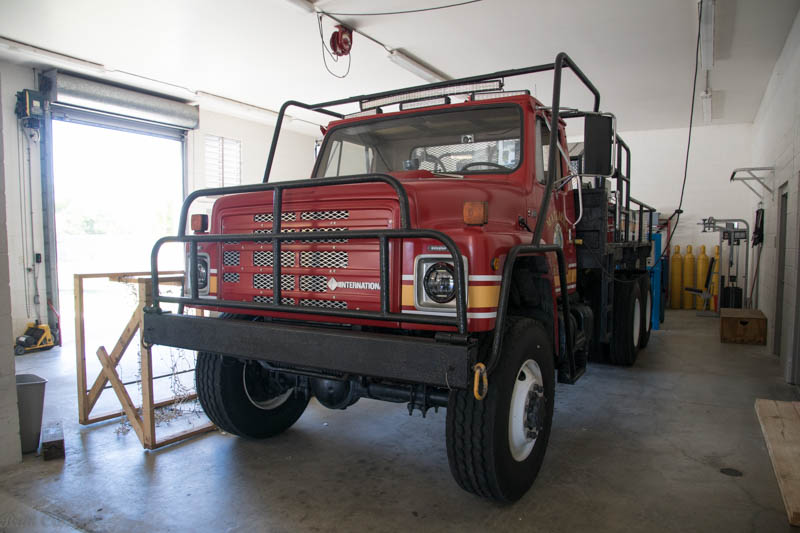 Estero, FL Lee County, Station 41
They have a boat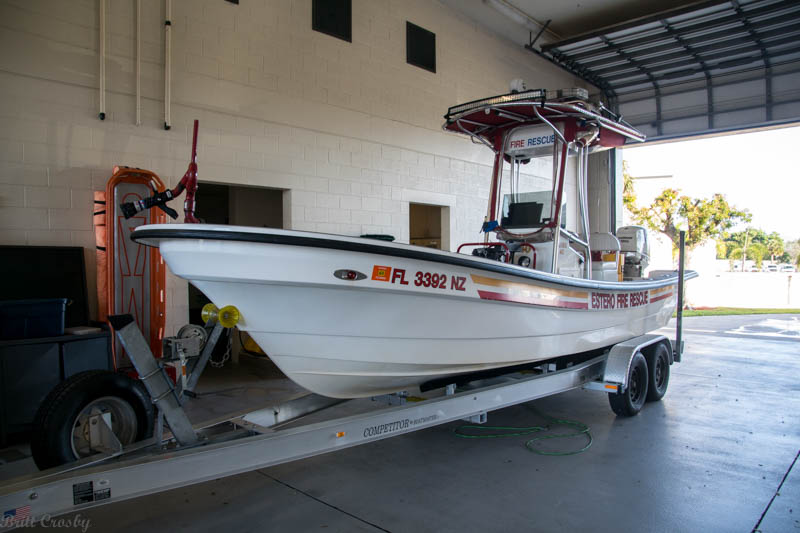 Estero, FL Boat 41
Bonita Springs, FL, Lee County
Fireboat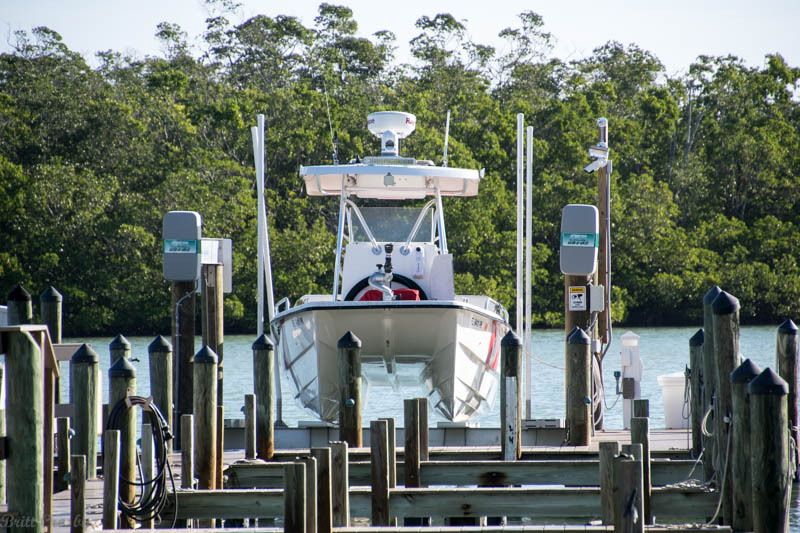 North Collier County, Fireboat 41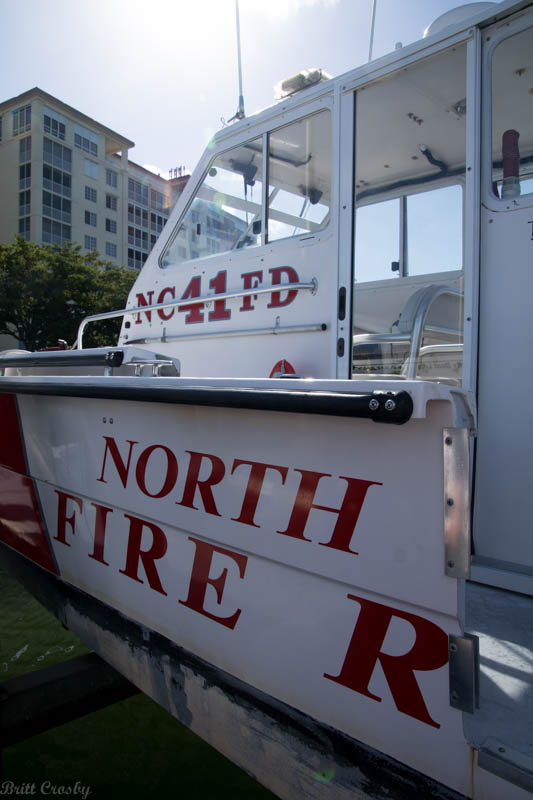 City of Naples, Monroe County
Fireboat 1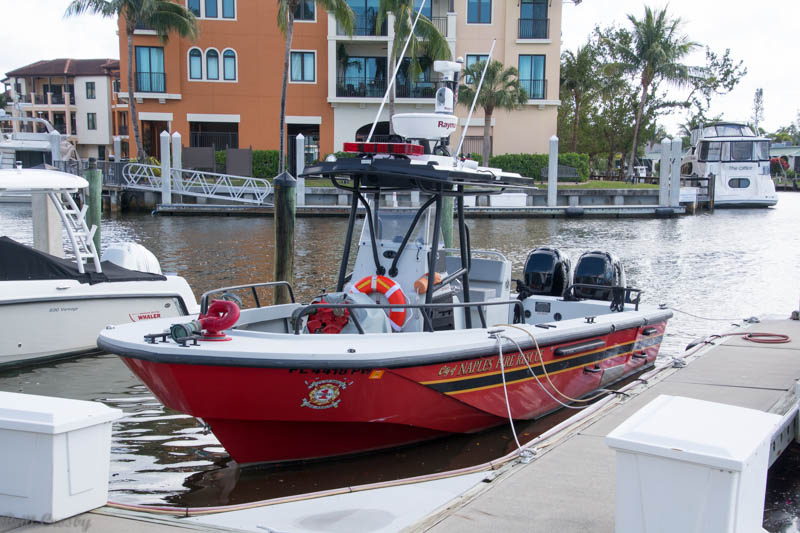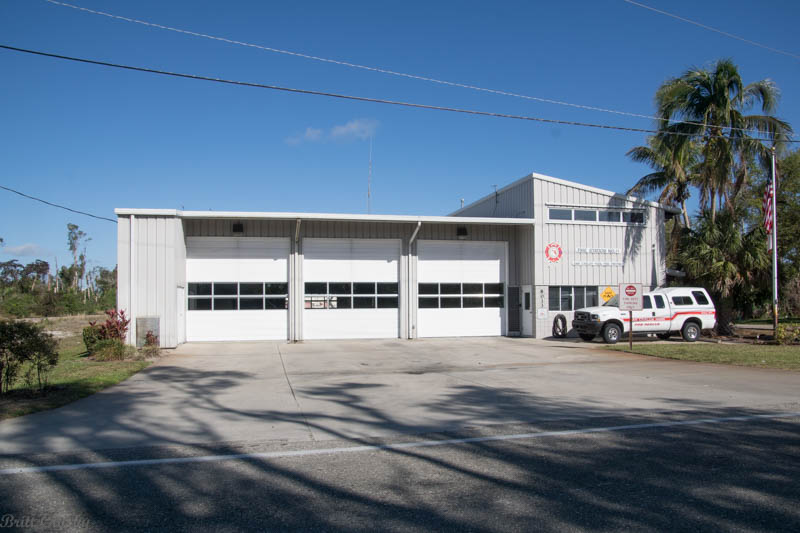 San Carlos, FD Station 51, Lee County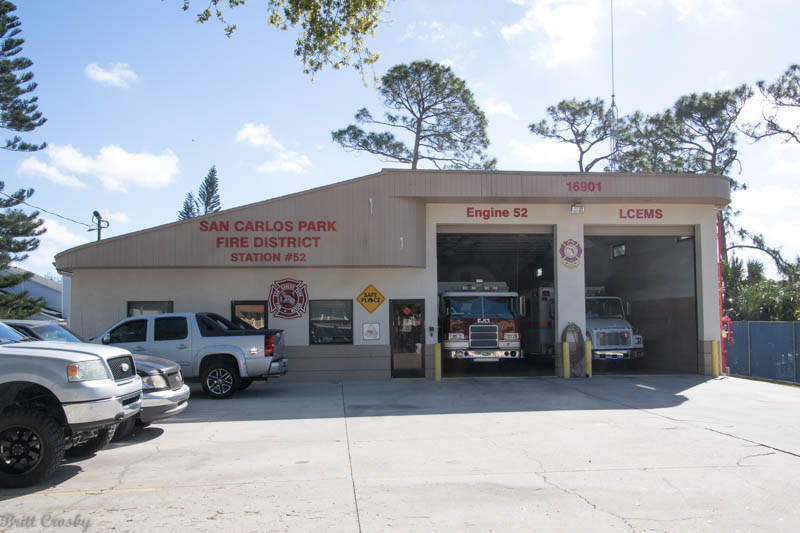 San Carlos, FD Station 52, Lee County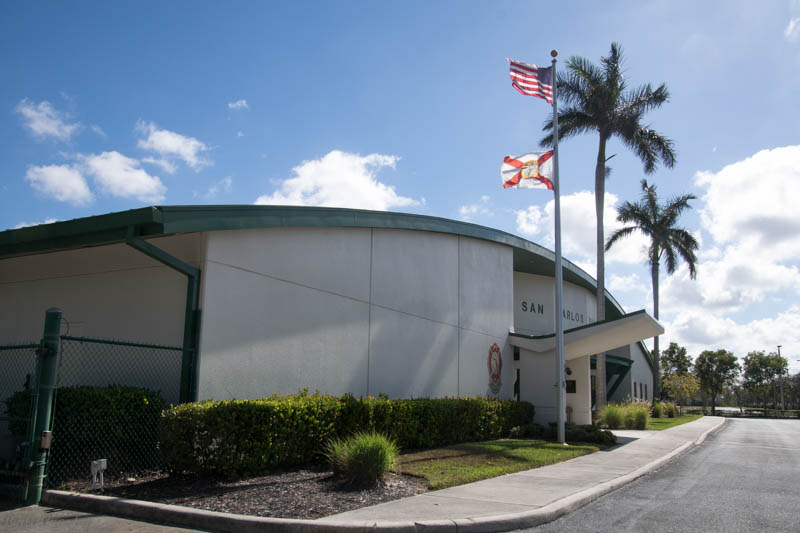 San Carlos, FD Station 53, Lee County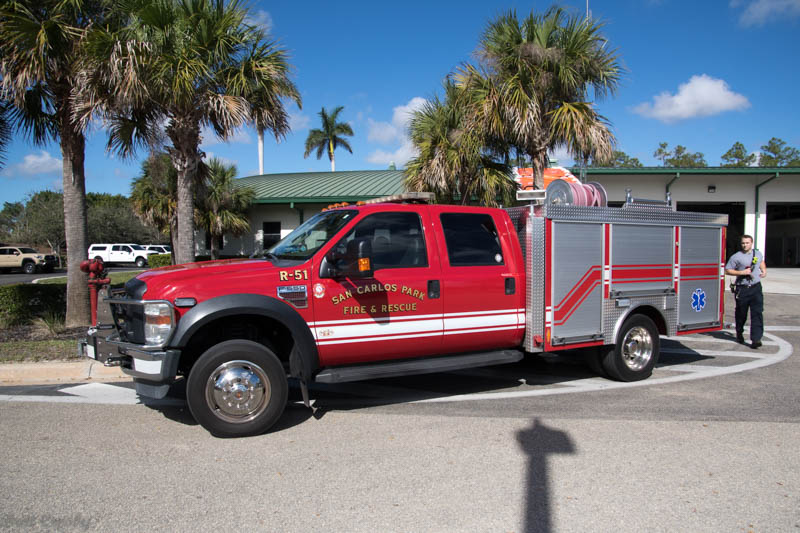 We found our friend and former co-worker Marcus.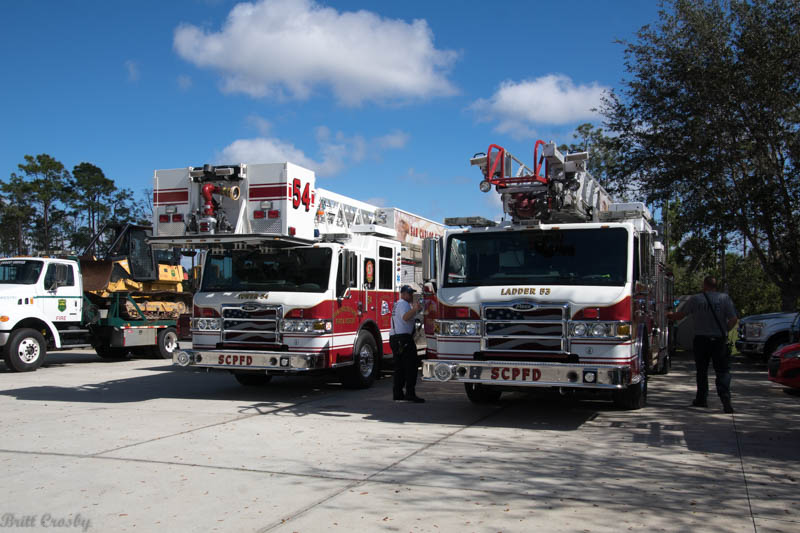 This station has one of each!
Truck 53 headed out on a call
The San Carlos Station is home to a bunch of extra stuff like this forestry tractor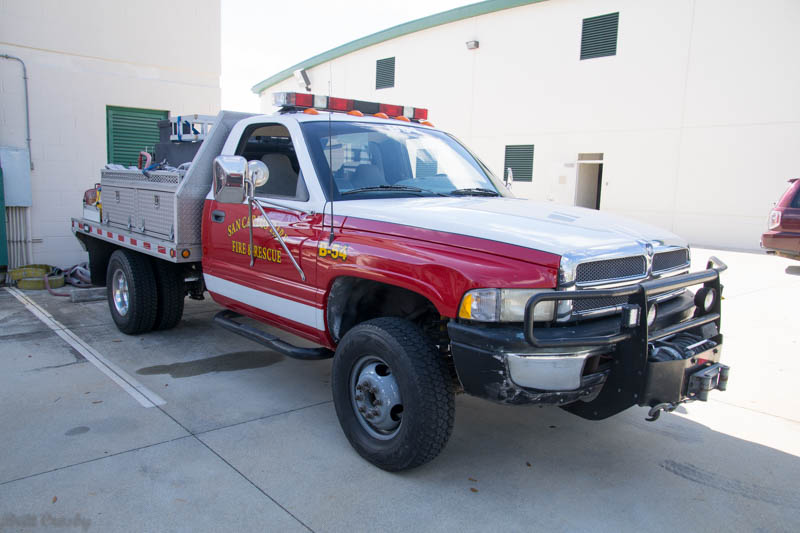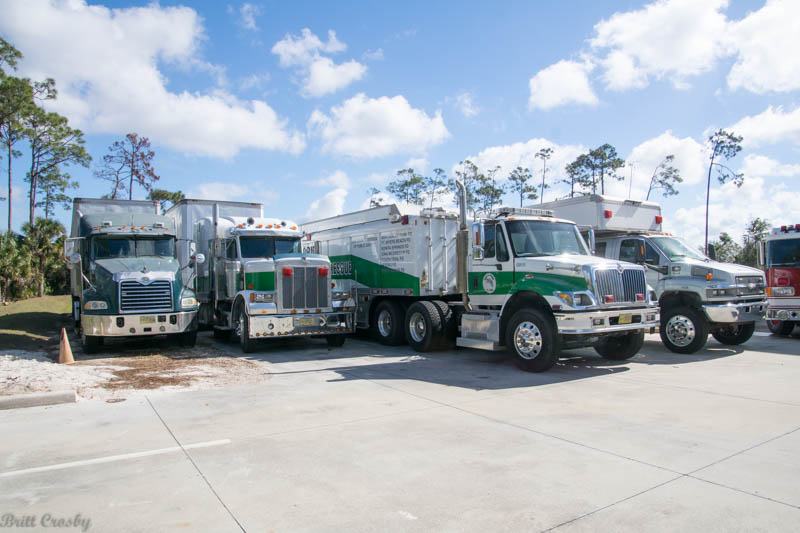 The Southwest Florida USAR TF-6 Team has a fleet of trucks ready to go.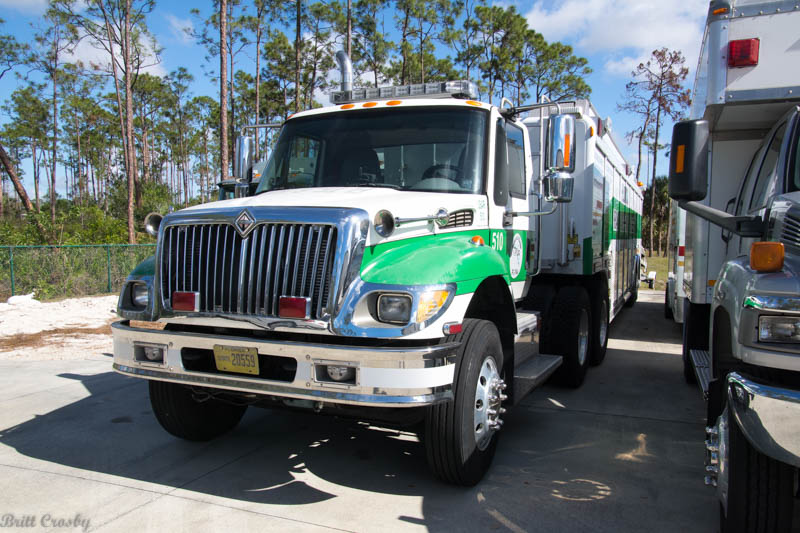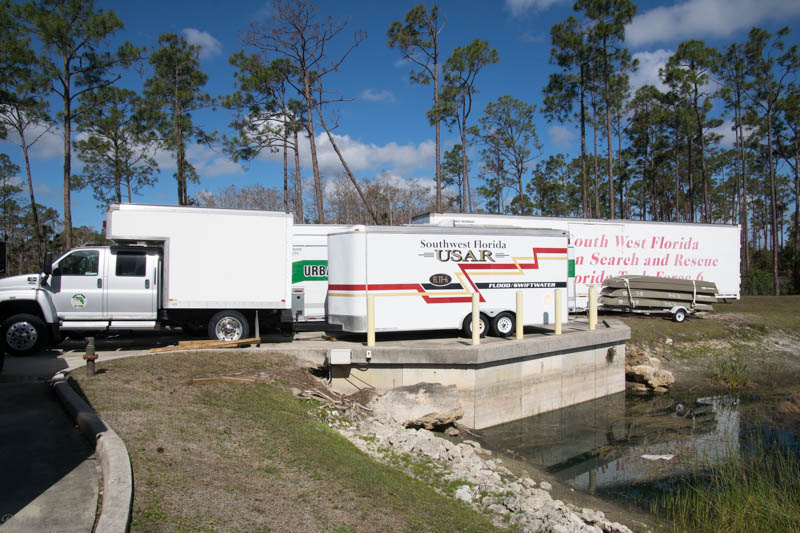 3 - FLA WEST COAST FDS
[0-Trip South] [1-Rocket Launch] [2-SPAAMFAA] [3-FLA West] [4-Spring Training]
[5-FLA East] [6-FLA-Bike Week] [7-Miami] [8-Daytona Speedway] [9-Brush Fire]
[10-Trip North]


CapeCodFD.com
2018