CapeCodFD.com
ON THE ROAD AGAIN!
FLORIDA 2018
0 - THE TRIP SOUTH TO FLORIDA
[0-Trip South] [1-Rocket Launch] [2-SPAAMFAA] [3-FLA West] [4-Spring Training]
[5-FLA East] [6-FLA-Bike Week] [7-Miami] [8-Daytona Speedway] [9-Brush Fire]
[10-Trip North]
WINTER TRIP 2018
We headed south at the end of January 2018. Our journey took us down through
the Delaware-Maryland-Virginia peninsula looking for a few fireboats and sights
along the way.
Somewhere around Easton, MD we encountered one of the most spectacular "natural"
sights we have encountered. Thousands, probably tens of thousands, of Canadian
Snow Geese were flying in a massive cloud known as a "murmuration."
It was absolutely amazing to watch!

We took the Chesapeake Bay Bridge across to the Norfolk area for a visit.
Then we headed south for Florida.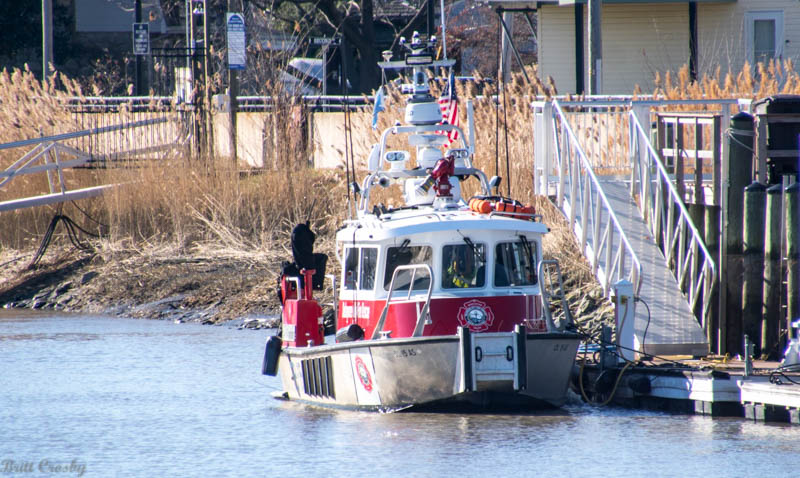 Delaware City Fireboat 15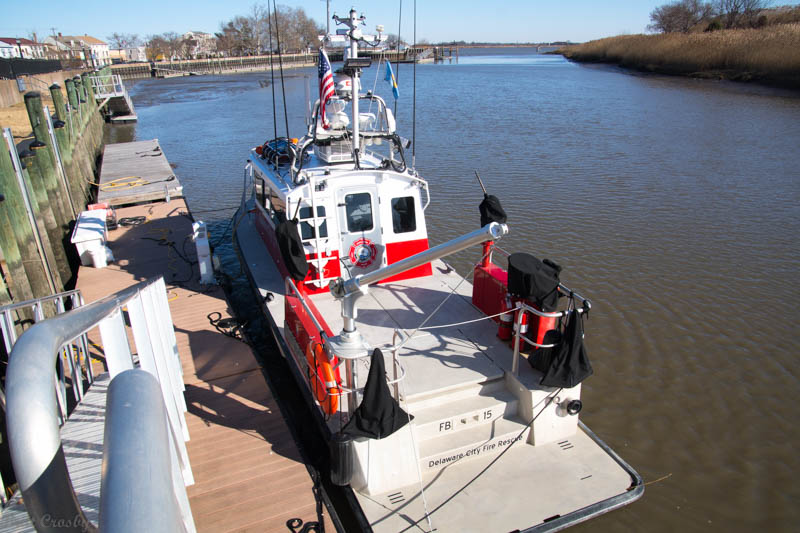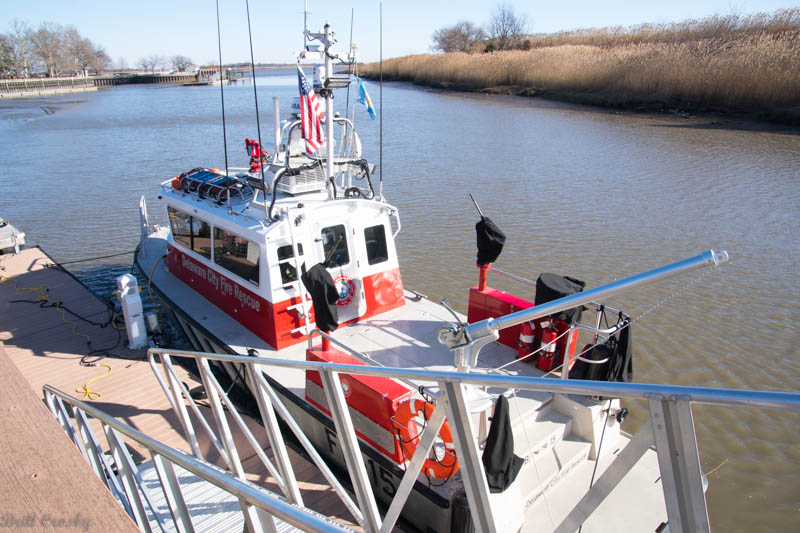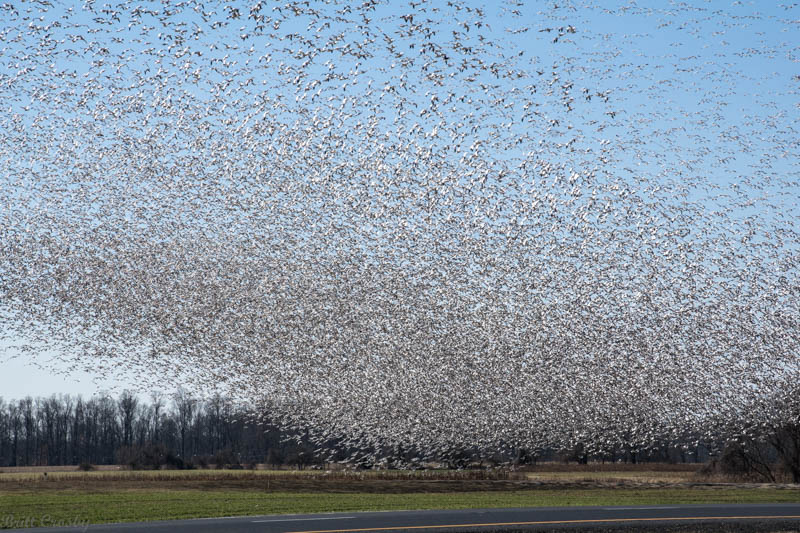 A Maryland "Murmuration."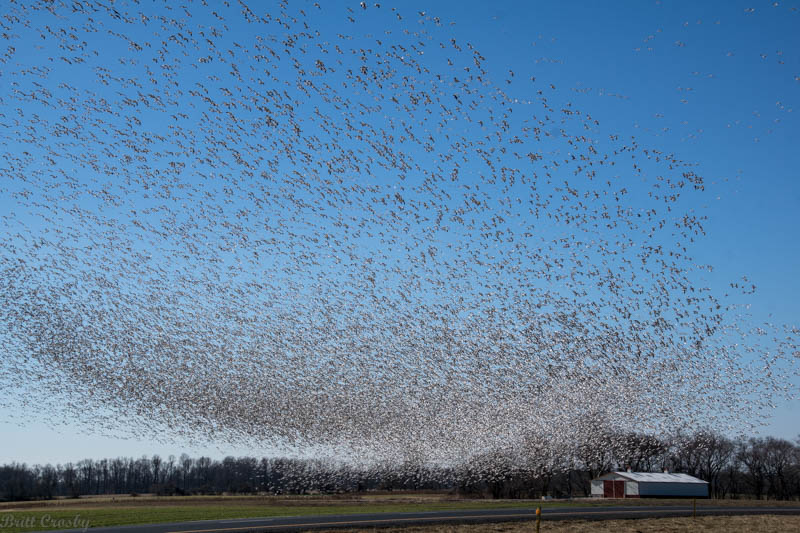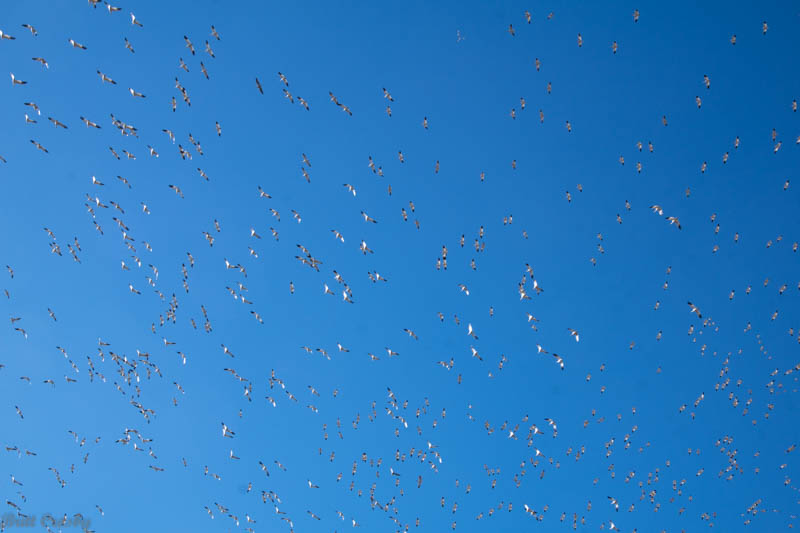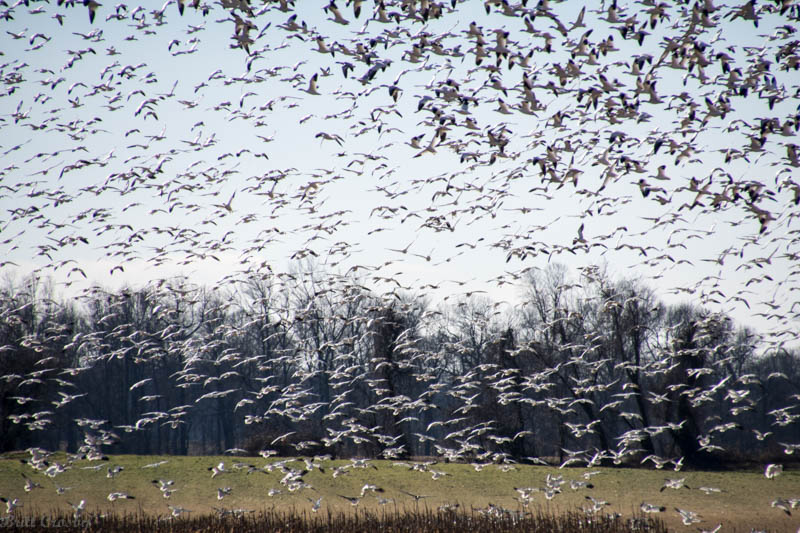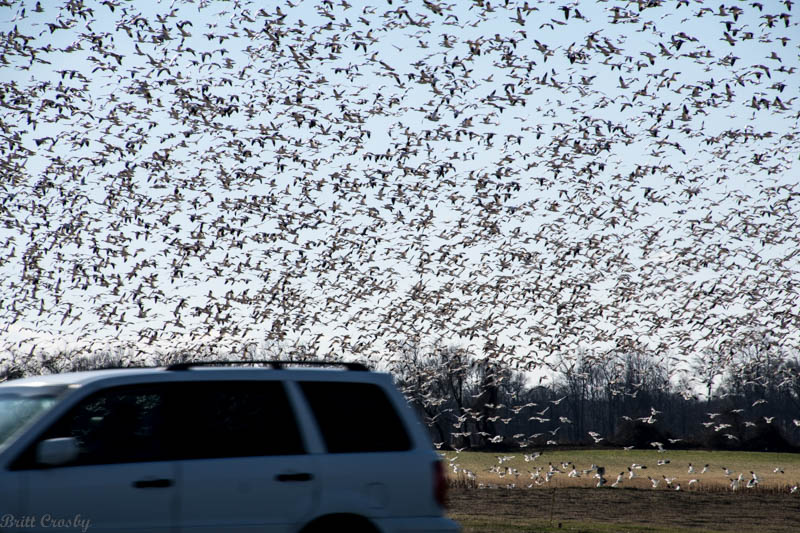 St Michaels, MD Fire Station in Talbot County.
A nice old 1926 Reo at St Michaels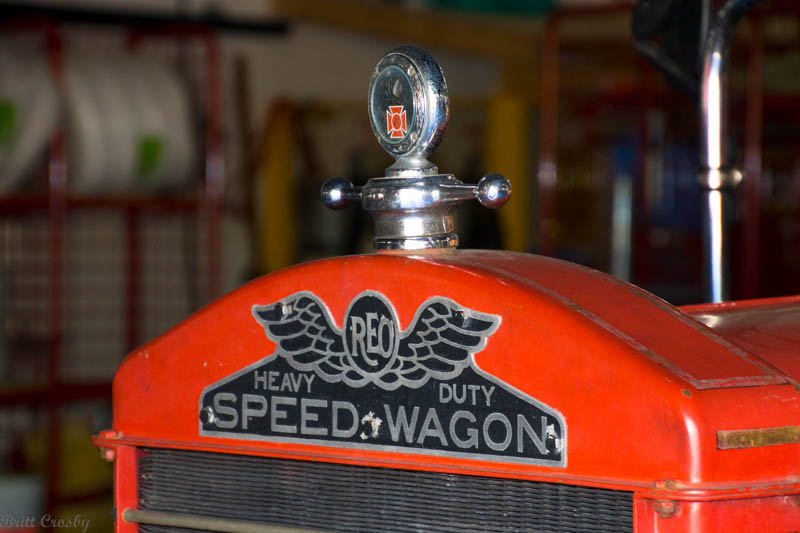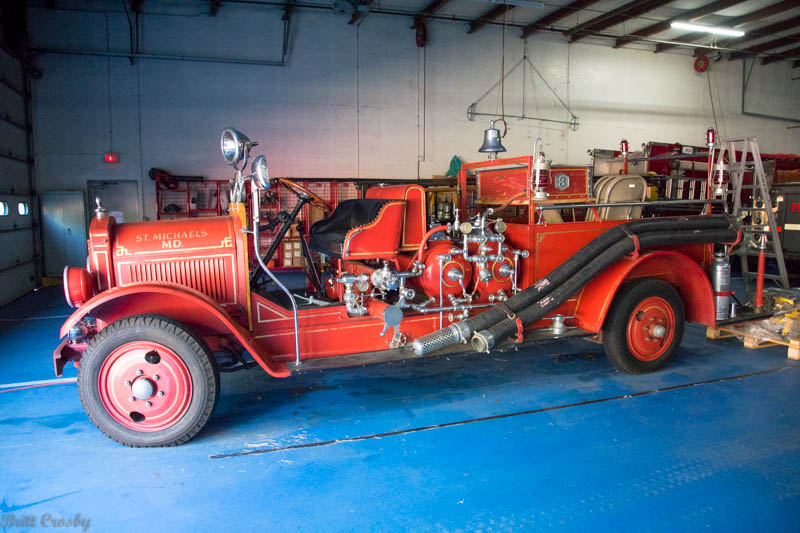 Timing is everything. St Michaels, MD Fireboat out of the water for maintenance.
We'll be back...
Tilghman, MD Fire Station, Talbot County.
The Tilghman Island drawbridge, over the Knapps Narrows is one of the busiest bridges
of its type in the USA.
The Tilghman Island Fireboat 70.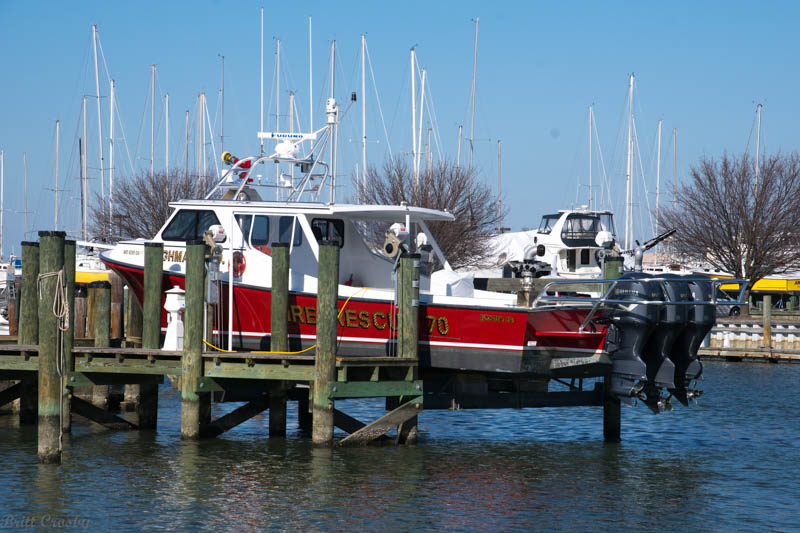 Oxford, MD Fire Station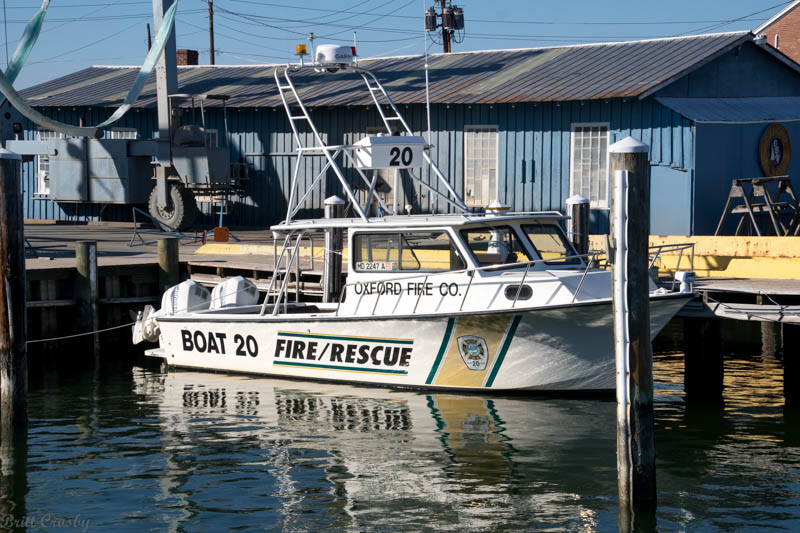 Oxford, MD Fire Department Boat 20
The Chesapeake Bay Bridge
We could see this on the horizon coming across the Chesapeake Bay Bridge as
it headed into Norfolk. The newest US Navy Carrier CVN-78 "USS Gerald R. Ford"
went in service in 2017. It is 1,106 feet long and 256 feet across the flight deck.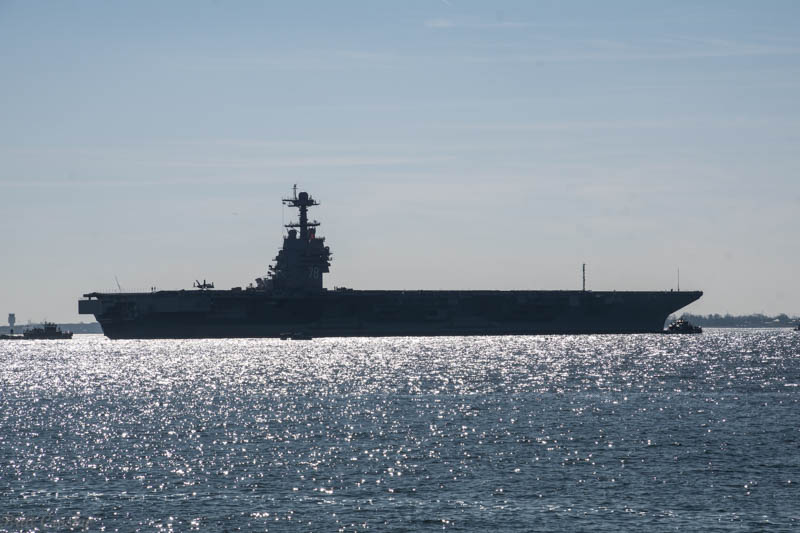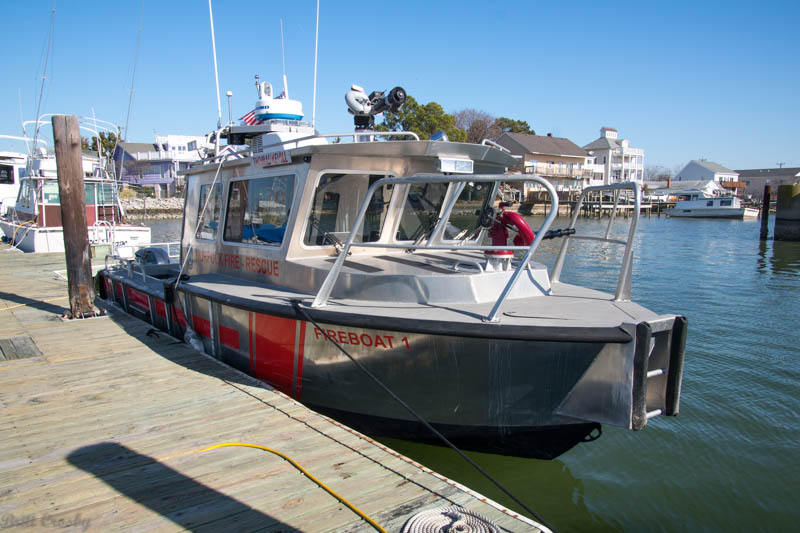 Norfolk, VA Fireboat 1 at the Willoughby Bay marina
Hampton, VA Fireboat 2 at Old Point marina near Fort Monroe.
Portsmouth, VA Fire Station 12
Portsmouth Fire Station located on Cedar Lane at River Shore Road
is home to special operations units and formerly staffed the former Portsmouth Fireboat.
Displayed in the lobby of the Portsmouth fire station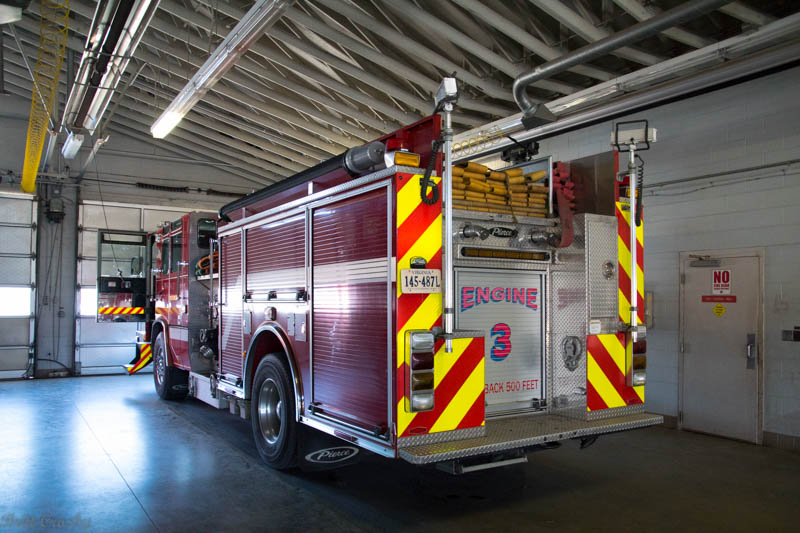 0 - THE TRIP SOUTH TO FLORIDA
[0-Trip South] [1-Rocket Launch] [2-SPAAMFAA] [3-FLA West] [4-Spring Training]
[5-FLA East] [6-FLA-Bike Week] [7-Miami] [8-Daytona Speedway] [9-Brush Fire]
[10-Trip North]


CapeCodFD.com
2018