CapeCodFD.com
ON THE ROAD AGAIN!
FLORIDA 2018
1 - FLA ROCKET LAUNCH
[0-Trip South] [1-Rocket Launch] [2-SPAAMFAA] [3-FLA West] [4-Spring Training]
[5-FLA East] [6-FLA-Bike Week] [7-Miami] [8-Daytona Speedway] [9-Brush Fire]
[10-Trip North]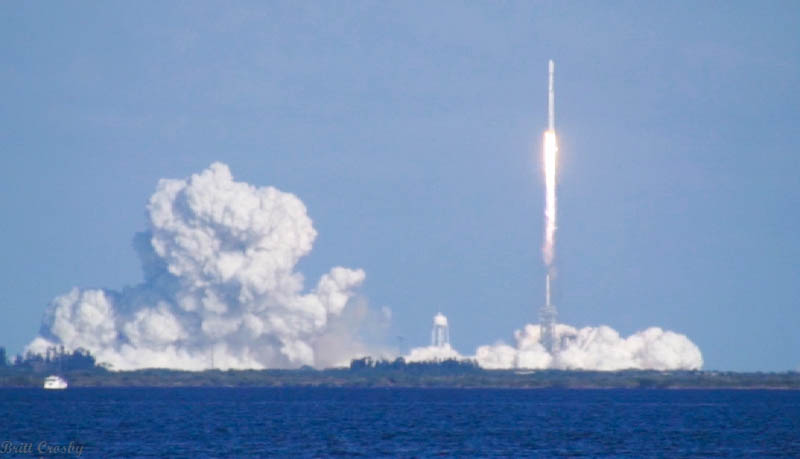 SPACE-X FALCON HEAVY ROCKET LAUNCH
We had the opportunity to witness the inaugural test launch of the
"most powerful rocket in use today" from Cape Canaveral on Tuesday
February 6, 2018 at 15:45 hours. The rocket was 230' tall and along
with 2 attached booster rockets had 27 engines powering it with some
5 million pounds of thrust at launch. The two reusable boosters separated
and returned to Cape Canaveral landing on designated landing zones a few
minutes after launch!

The launch was originally scheduled for 13:30 hours.
It was put off several times within the 3-1/3 hour window for launch
(13:30 to 16:00)
With just 15 minutes remaining, a perfectly clear blue sky, and many
onlookers, the rocket lifted off and quickly rose into the sky leaving
only a brief trail. A few minutes later, 2 small glowing dots quickly
fell to the landing zones as the booster rockets returned safely.
It was our first opportunity to witness a launch
and was well worth the wait!
WE WERE INTERVIEWED FOR LOCAL NEWS CHANNEL
SPACECOAST DAILY VIDEO OF LAUNCH
The NASA VAB (Vehicle Assembly Building) where so many rockets were built.
We staked out a good spot at about 08:30 hrs
(Near the Titusville post office. Plenty of parking. Restaurants. Rest rooms)
Our view from Titusville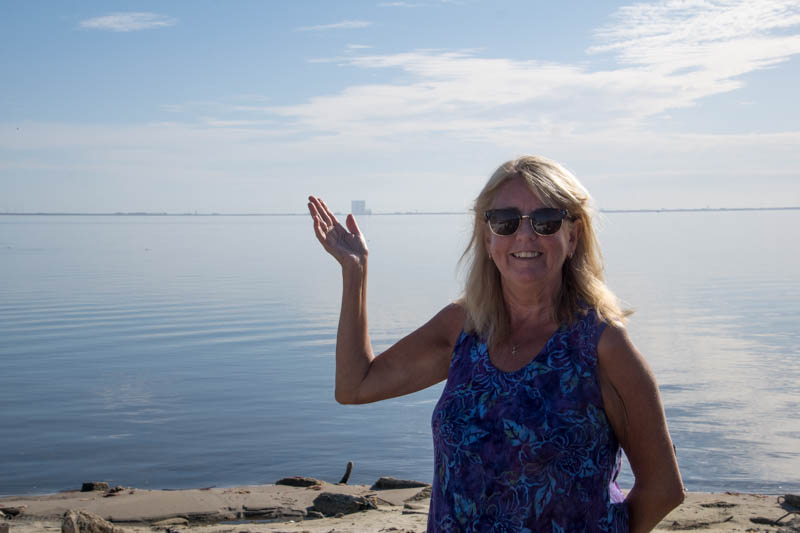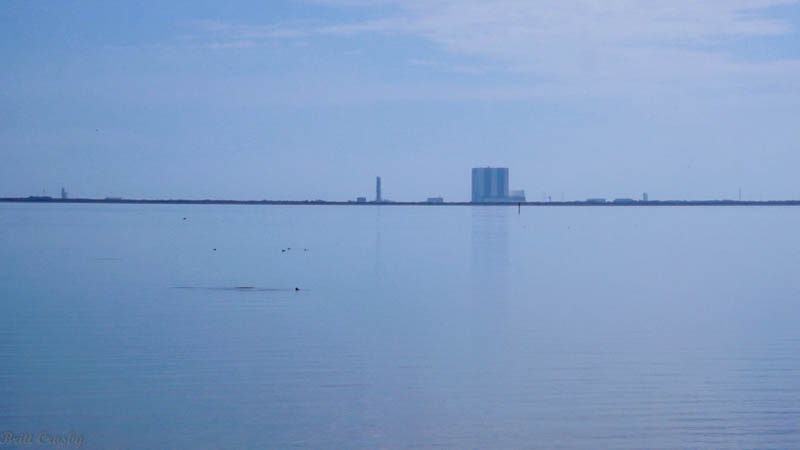 Launch pad 39-A to the far left.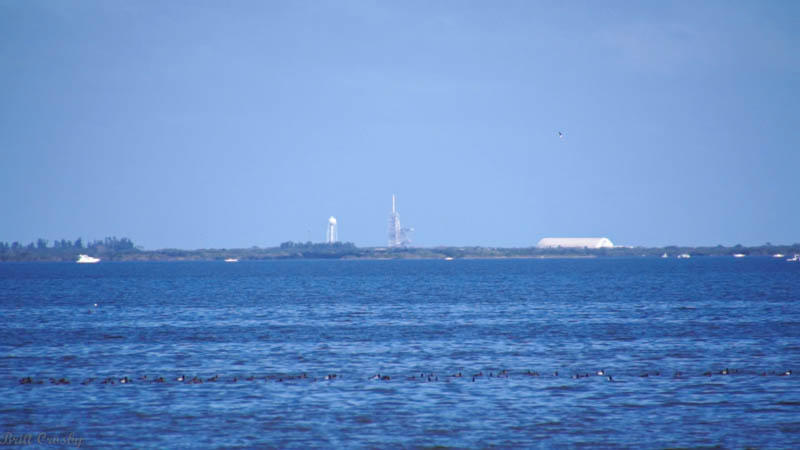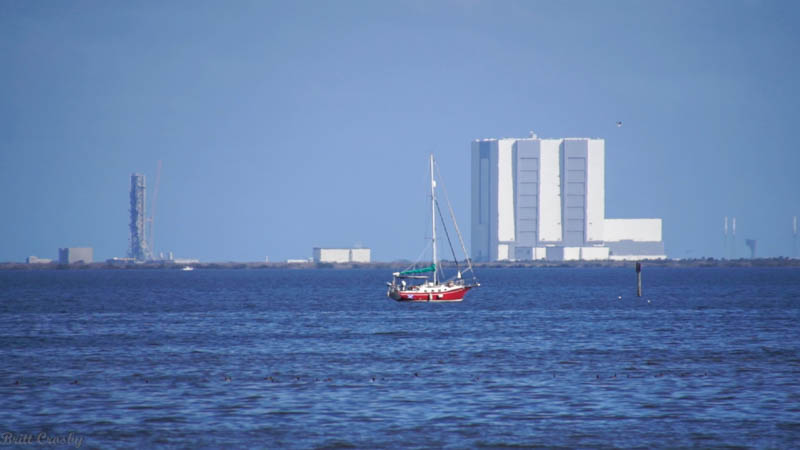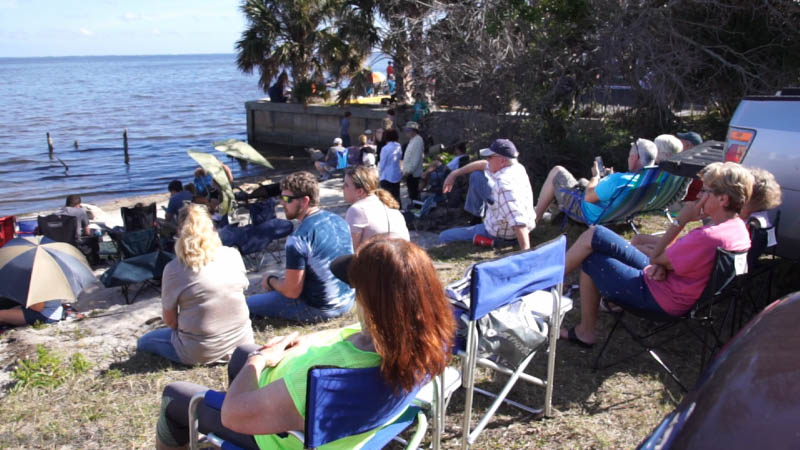 People from all over the country waited patiently for hours.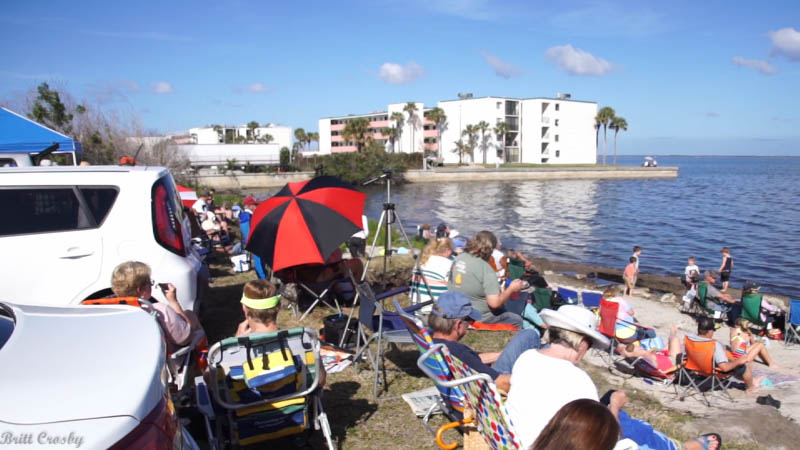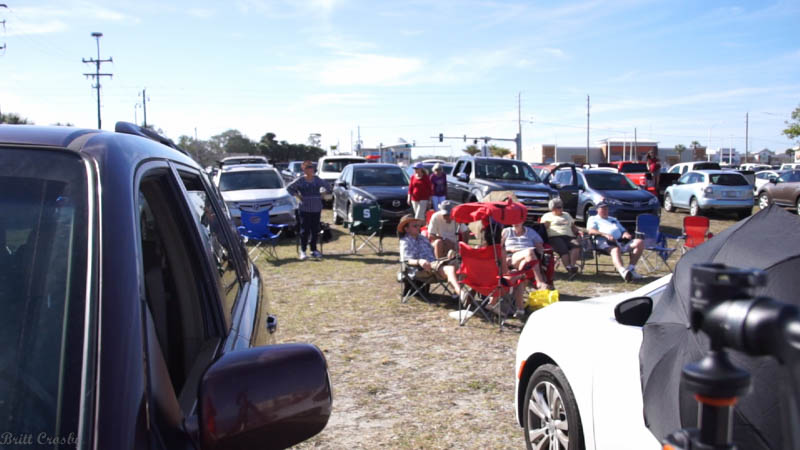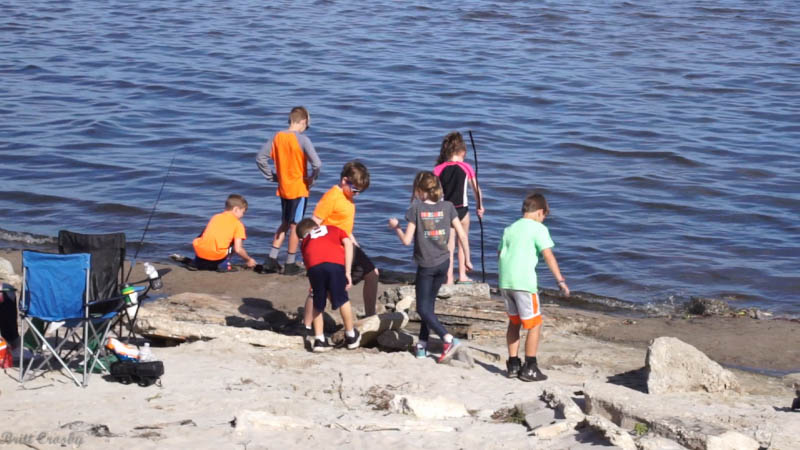 Some took the day off from school.
LIFT OFF!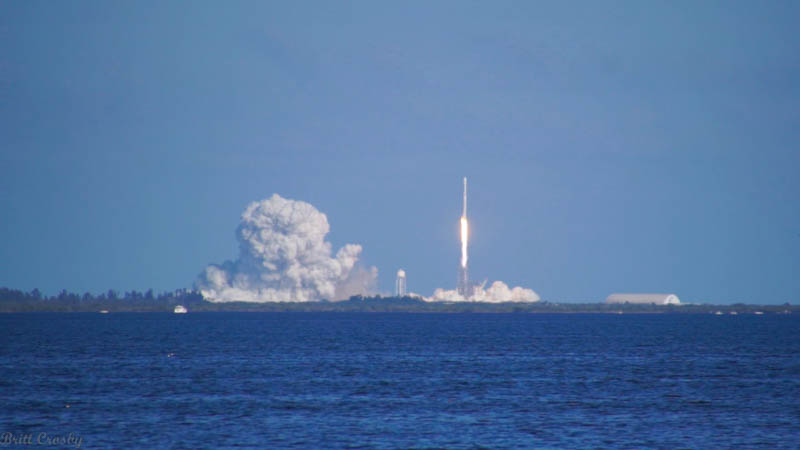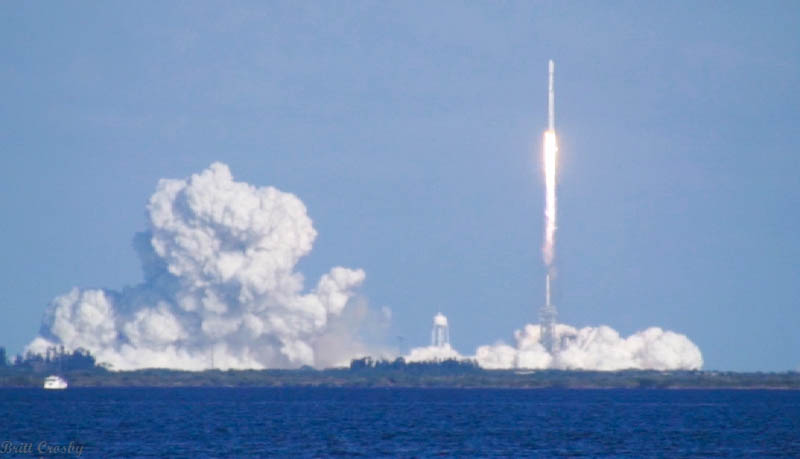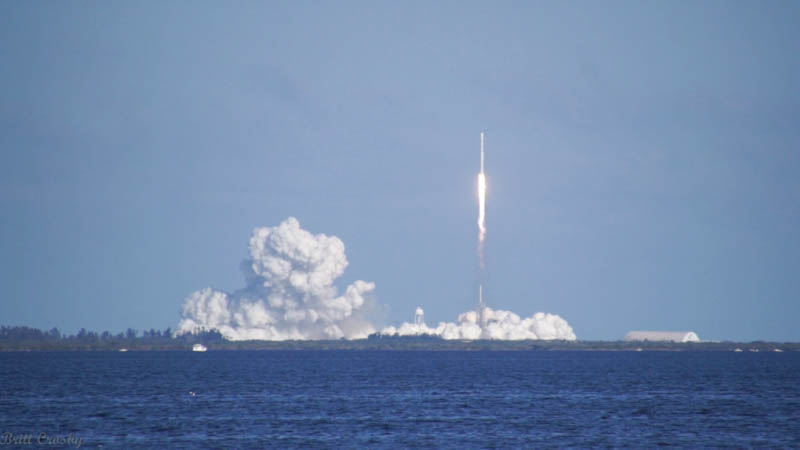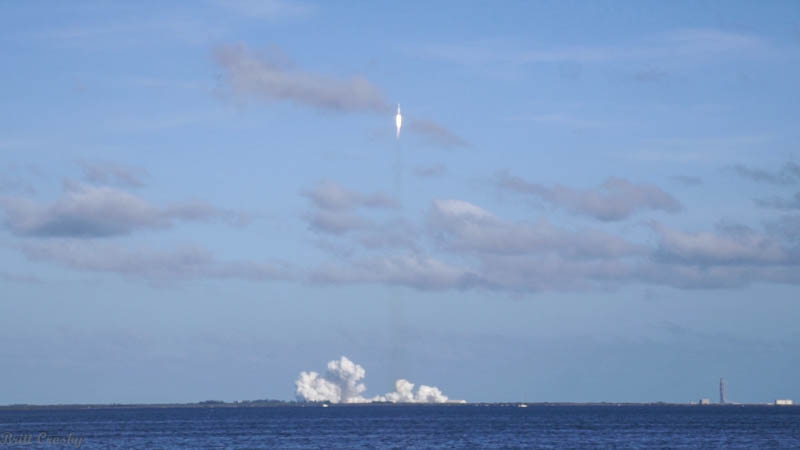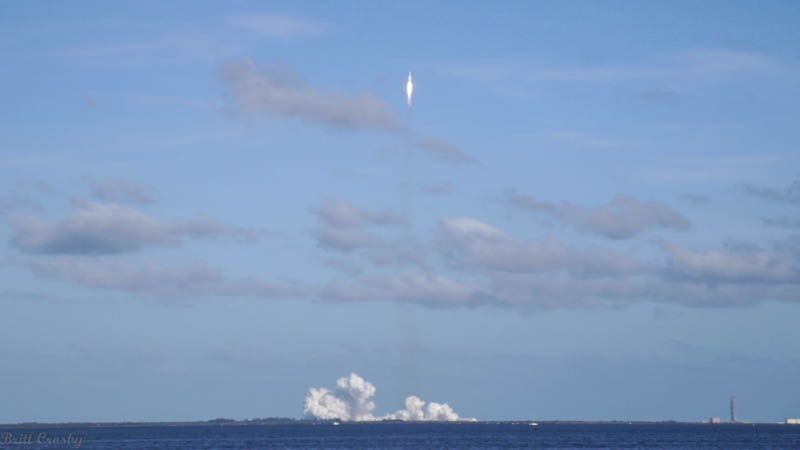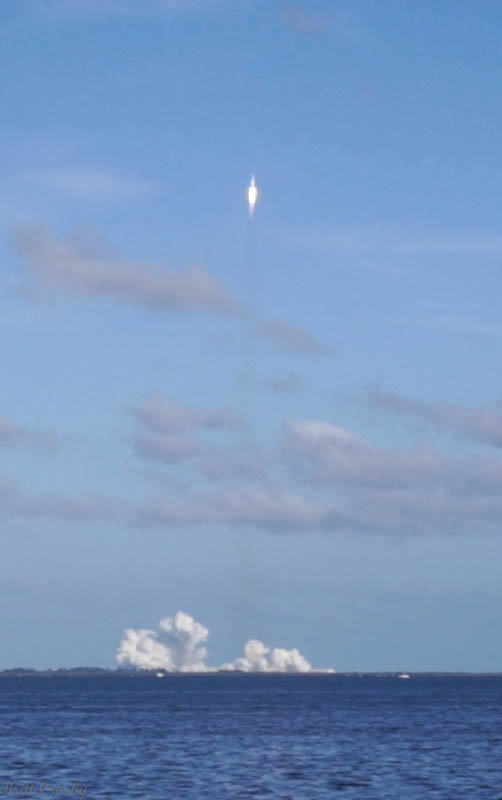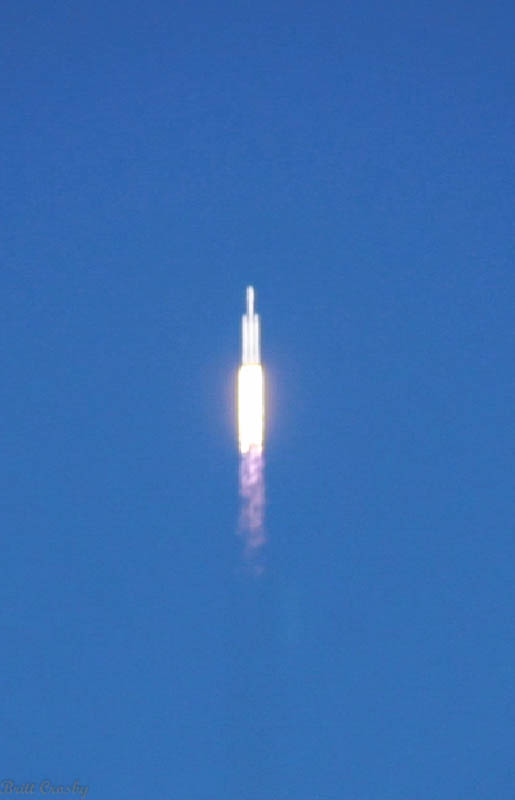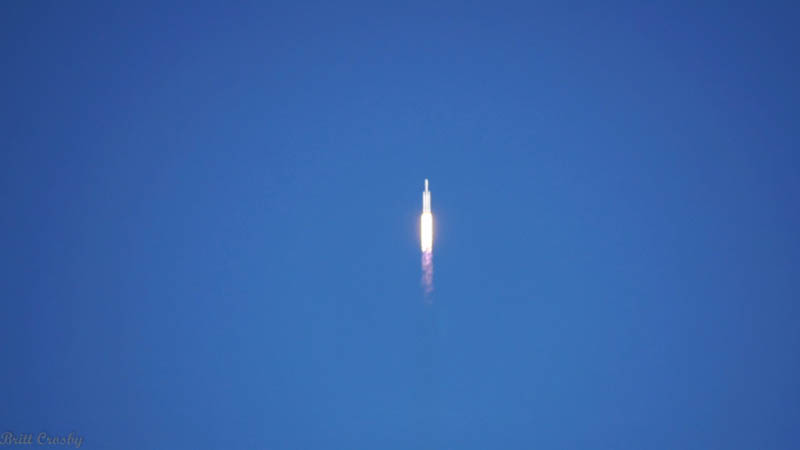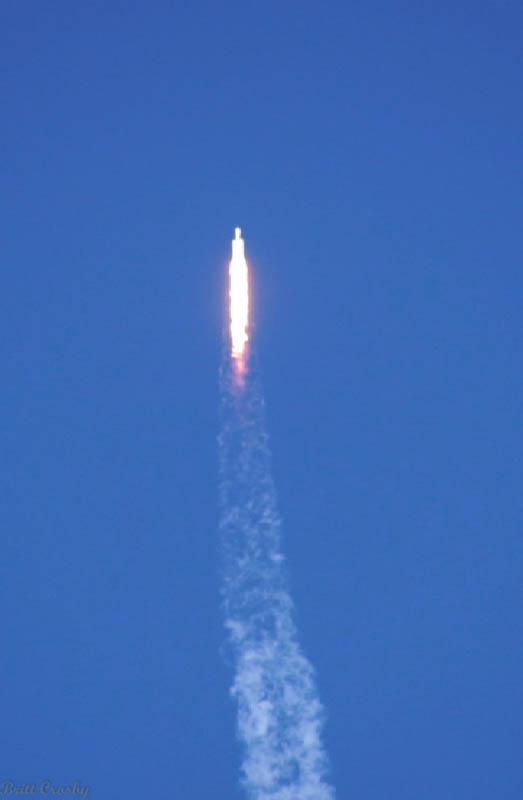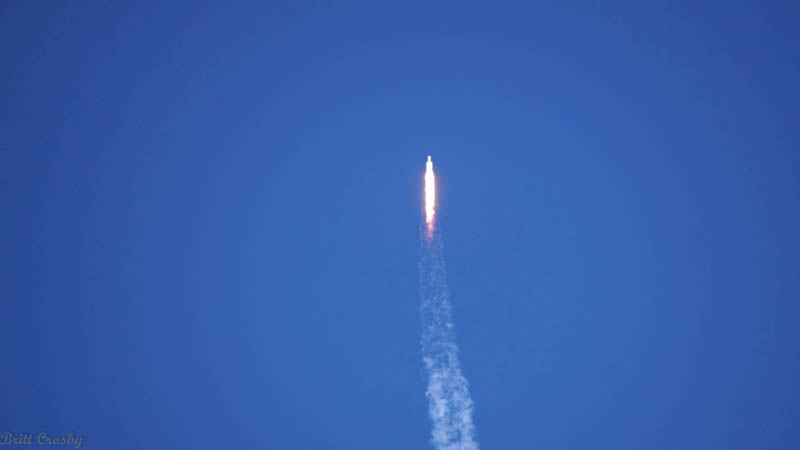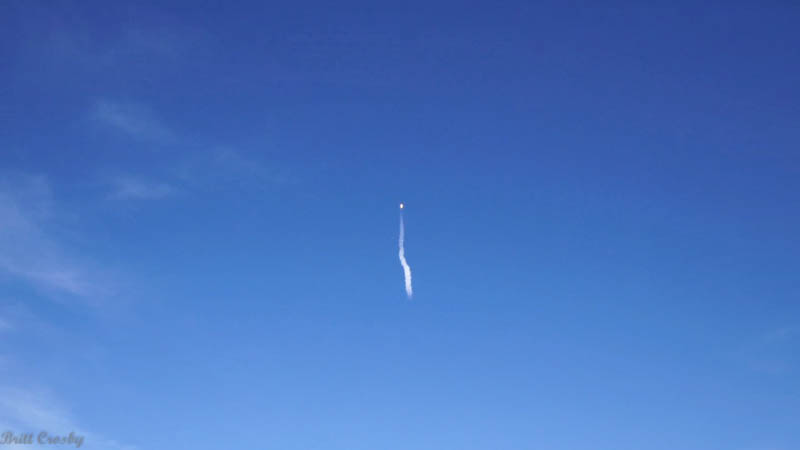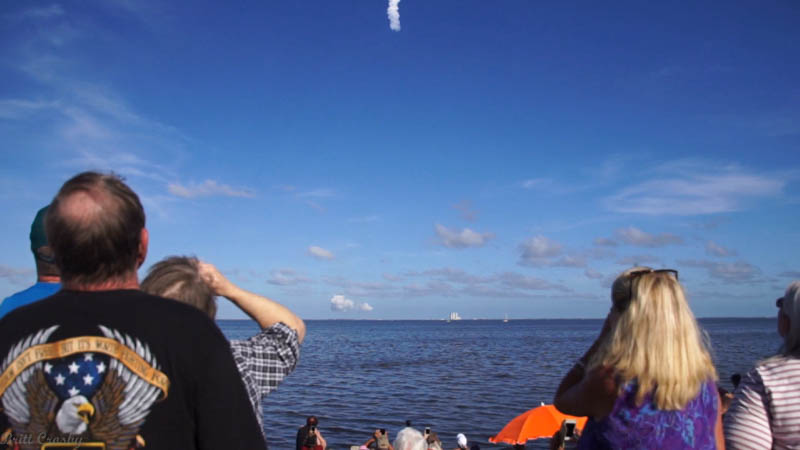 The boosters coming back down.
The boosters slow and make perfect landings on designated pads.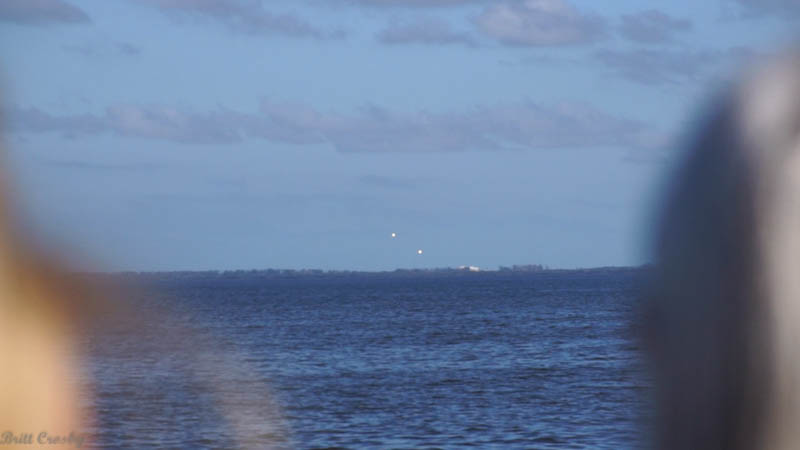 1 - FLA ROCKET LAUNCH
[0-Trip South] [1-Rocket Launch] [2-SPAAMFAA] [3-FLA West] [4-Spring Training]
[5-FLA East] [6-FLA-Bike Week] [7-Miami] [8-Daytona Speedway] [9-Brush Fire]
[10-Trip North]


CapeCodFD.com
2018