CapeCodFD.com
ROAD TRIP - MAY 2021
Cape to Cleveland (indirectly) and Back Again
| 1-CT-LI | 2-FDNY | 3-VOLLY FDNY | 4-NJ | 5-OH-MI-IN-IL | 6-OH Family | 7-NY-Home |
1-Connecticut to Long Island
Road Trip - May 2021
My May 2021 road trip started out from Cape Cod on May 4, 2021.
Ultimately, the trip was all about getting to the Cleveland area to meet up with
the family and meet our new second grandson Camden James, born on April 26, 2021.
As with my March 2021 Road Trip, I was traveling solo on the way out
(Robyn was already in Ohio) so the trip agenda was based on trying to find
a few more fireboats that had been on the "to do list" for a while.
Day 1 first brought me to a fireboat in Connecticut, and then on to Long Island,
where I was fortunately to get a visit to the ARFF Facility at JFK International
Airport, before winding up the day with another new fireboat on Long Island.
----------


Brookfield, CT
The first stop was in Brookfield, CT in Fairfield County, Southwest Connecticut.
I had seen online that they had a "new" fireboat that operates on Candlewood Lake,
which I learned is the largest lake in the state.
The volunteer fire department runs out of a large headquarters station.
Brookfield, CT
The Brookfield Fireboat was found on Bayview Drive,
across from the Candlewood Fire Station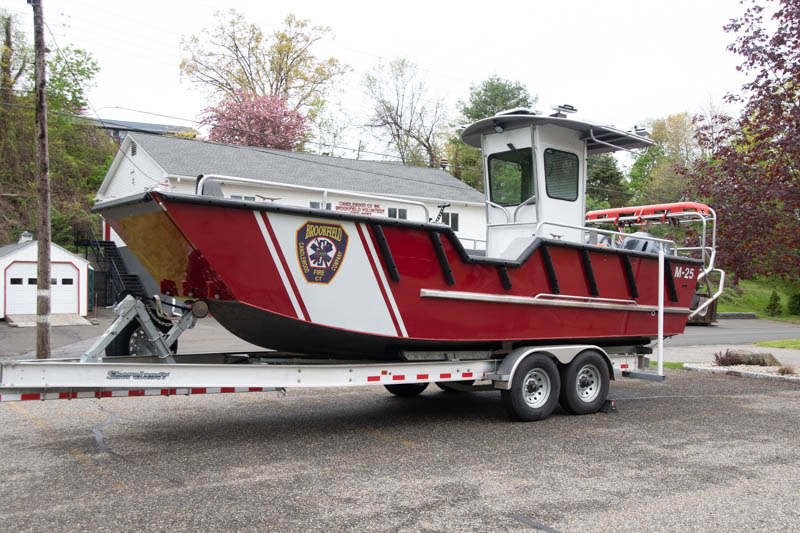 Brookfield Marine 25
The boat is a 2019 Lake Assault 24' boat with a 500 gpm pump.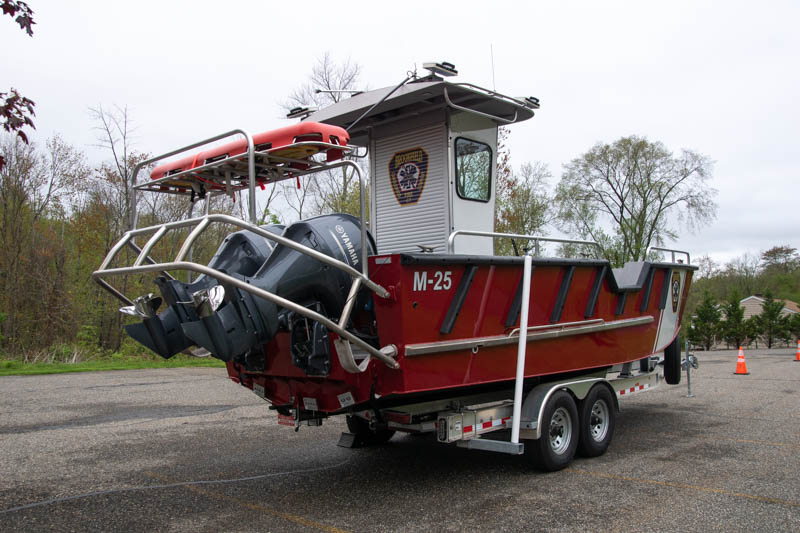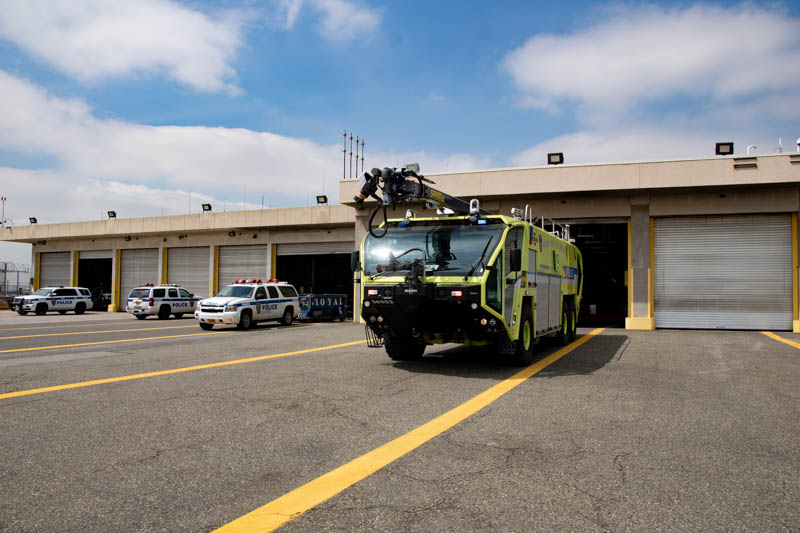 JFK International Airport
The next stop was at the main ARFF Station at the JFK International Airport in Queens,
New York. It is on of the largest airports and is protected by two ARFF Stations.
The New York / New Jersey Port Authority Police staff the ARFF facilities at
the four major airports in the metro area.
The apparatus are an impressive assortment of newer Oshkosh Strikers,
including 1500, 3000, and 3000 with Snozzle models.
Thanks to the crew for a great tour.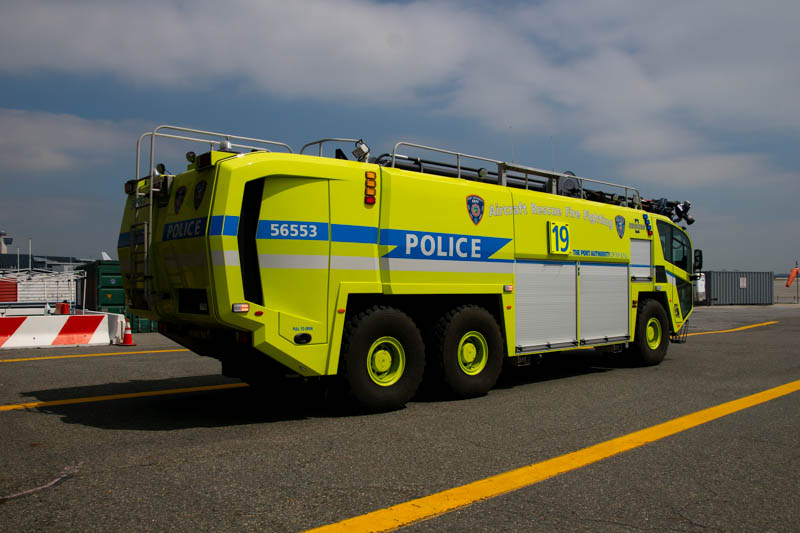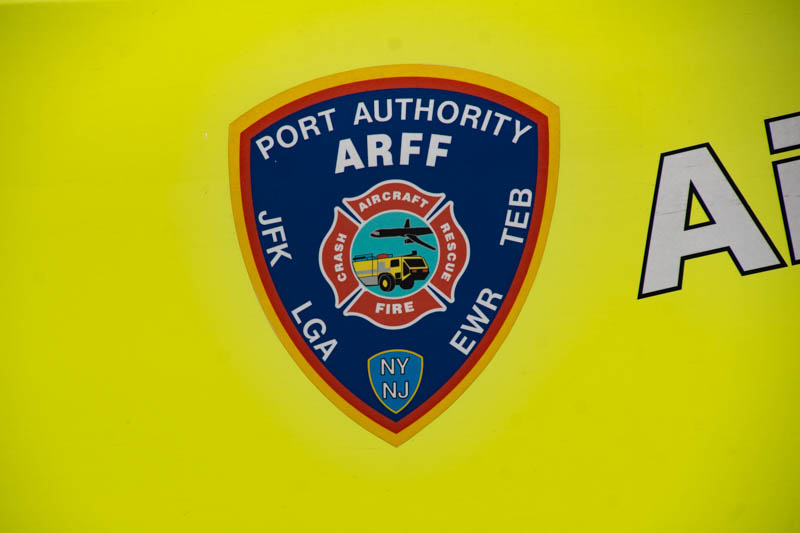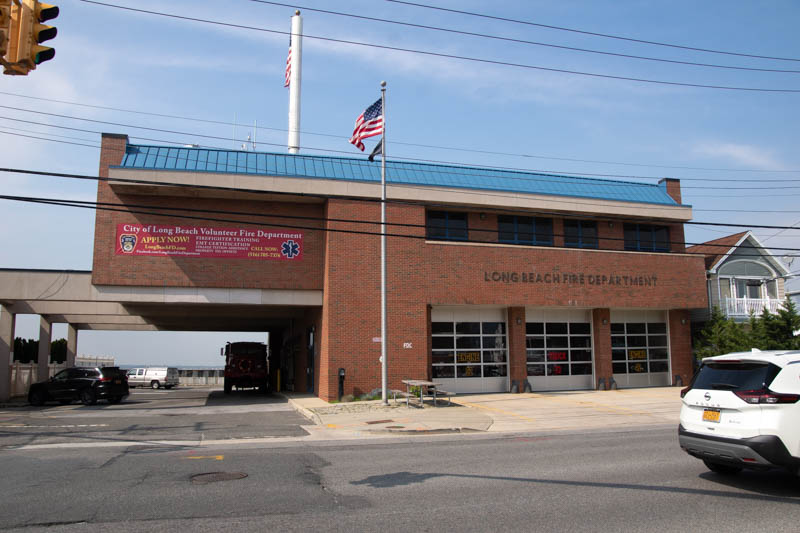 Long Beach, Long Island
From JFK, I drove along Long Beach, stopping to see a few stations along the way.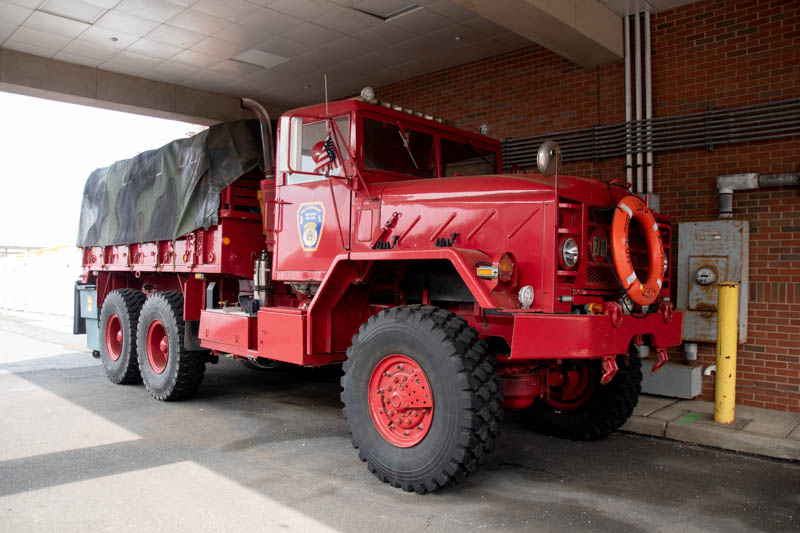 Point Lookout, LI Station
Lido and Point Lookout Station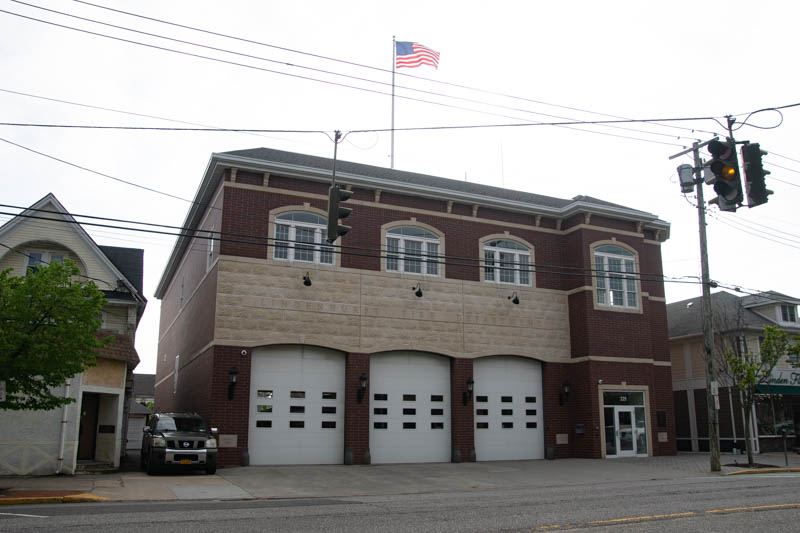 Lindenhurst Fire Station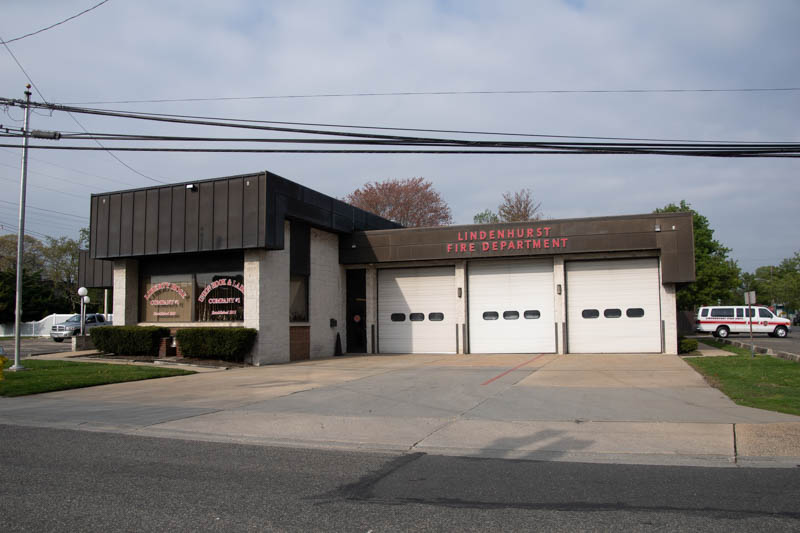 Lindenhurst Station 4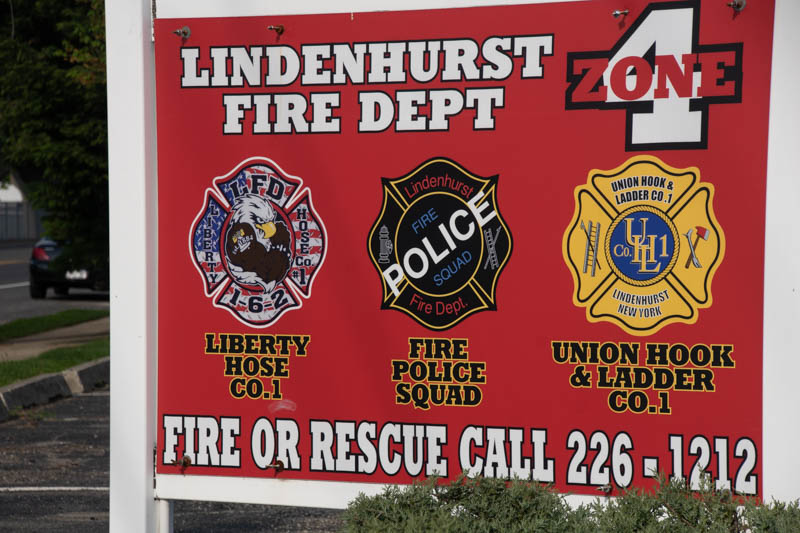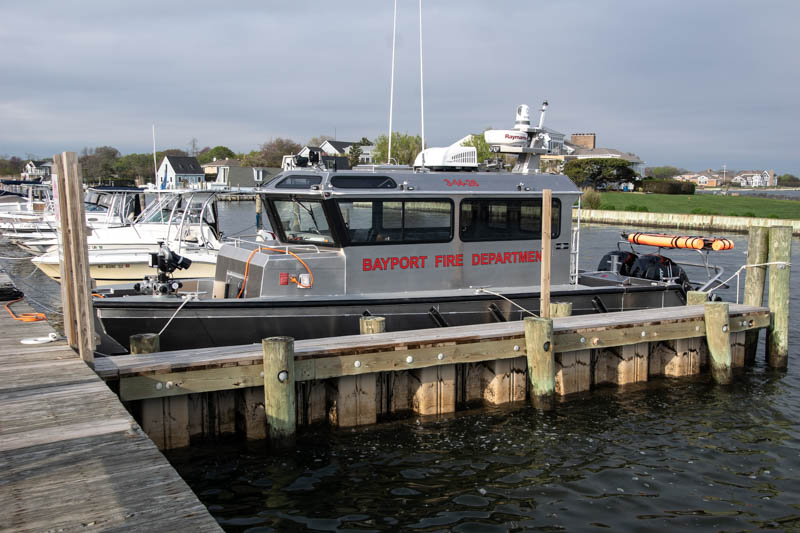 Bayport, Long Island, NY
Another new fireboat on the list was located in Bayport.
This is Marine 3-14-26 which is a 2021 Silver Ships 30' fireboat
rated at about 1000 gpm. It is docked at the opening of the harbor
near Bayport Beach.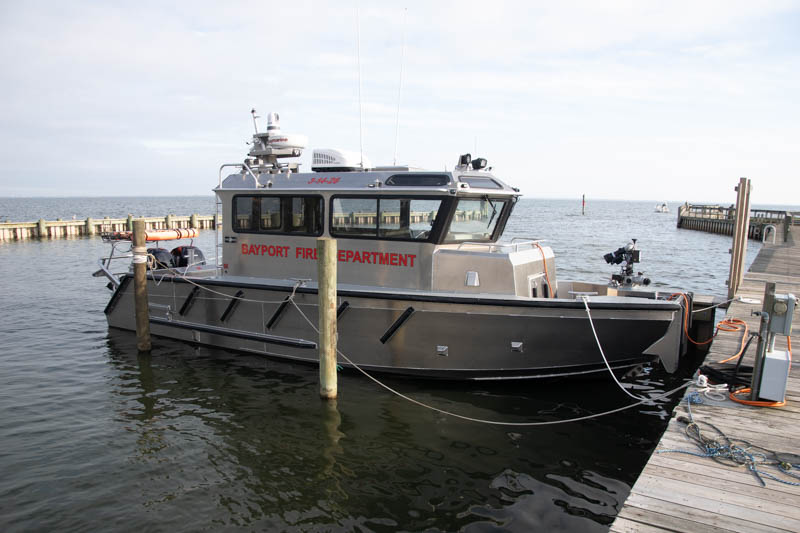 Patchoque, Long Island
Patchogue was the last stop of the day. They had a fireboat which was recently
purchased by Bowley's Quarters VFD in Maryland.
No boat to be found here, but a good place to spend the night.



1
| 1-CT-LI | 2-FDNY | 3-VOLLY FDNY | 4-NJ | 5-OH-MI-IN-IL | 6-OH Family | 7-NY-Home |

CapeCodFD.com
2021