CapeCodFD.com
ROAD TRIP - MAY 2021
Cape to Cleveland (indirectly) and Back Again
| 1-CT-LI | 2-FDNY | 3-VOLLY FDNY | 4-NJ | 5-OH-MI-IN-IL | 6-OH Family | 7-NY-Home |
5-Toledo-Detroit-Portage-Chicago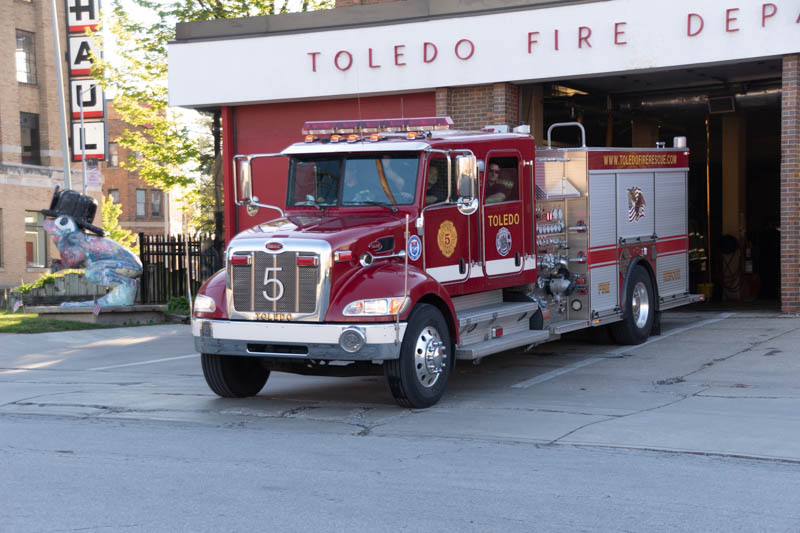 Road Trip - May 2021
Day 4, May 7, 2021. I woke up in the Baltimore area, with several other "potential"
boats still on my list. I also still had a long way to go on my trip, so I opted to leave
the Maryland area and head across Pennsylvania and into Ohio.
I had the option of stopping in the Cleveland area (my ultimate destination), but
also had some boats to the west that had been on the list for a while, and not
knowing when I will be back out this way, I decided to head for Toledo.
I arrived in Toledo with enough time to get a look at the city, find the fireboats,
see the Mudhen's Ball Park with a game in progress, get a great dinner, and
land for a well earned night's rest to end Day 4.
Toledo, OH
Fire Station 5 - Downtown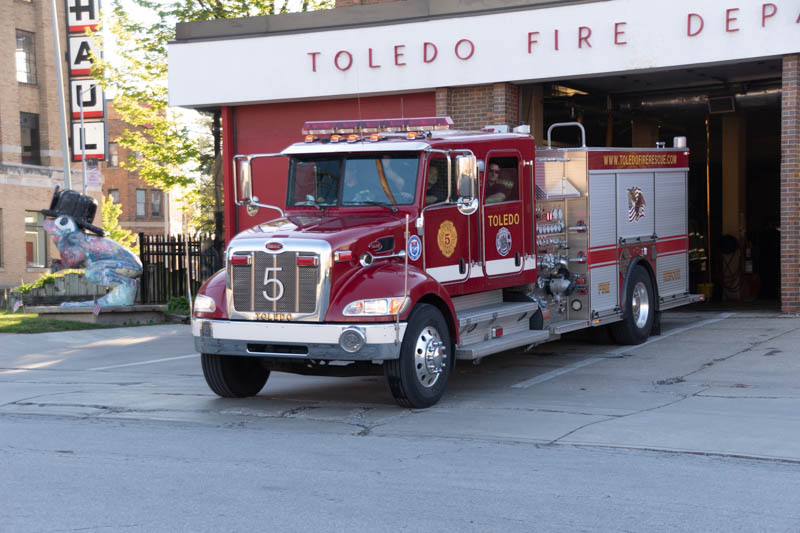 Toledo, OH
Engine 5 - A very interesting looking Peterbilt apparatus.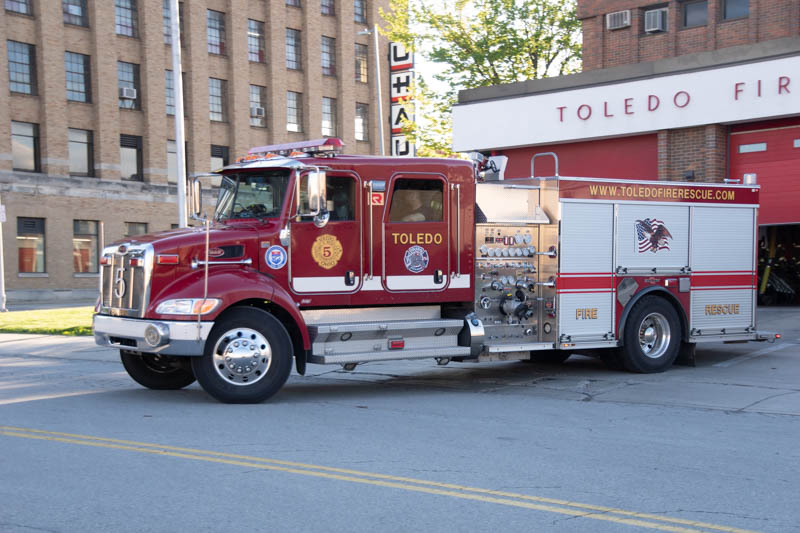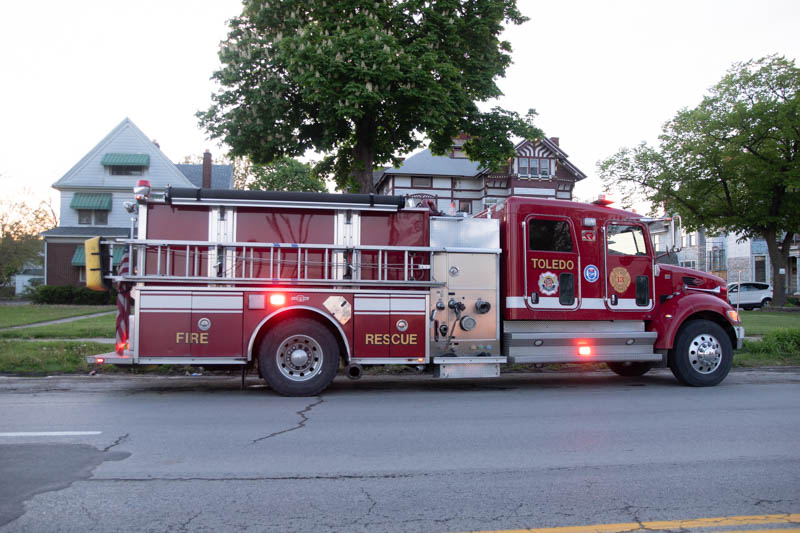 Toledo, OH
Engine 13 - Another Peterbilt on a medical.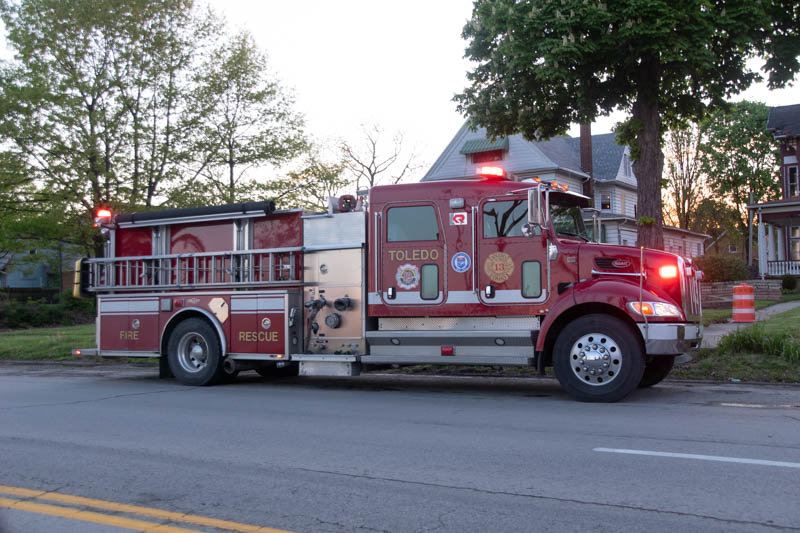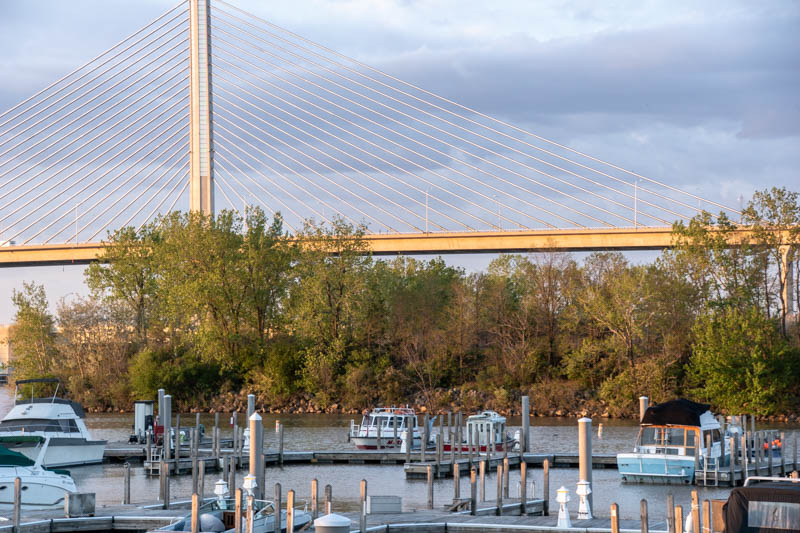 Toledo, OH
Toledo is on the Maumee River which flows into the Southwest end of Lake Erie.
Much of the city is on the west side of the river, but the fireboats are found on
the East side of the river near the impressive Veterans Glass City Skyway Bridge
and the National Museum of the Great Lakes.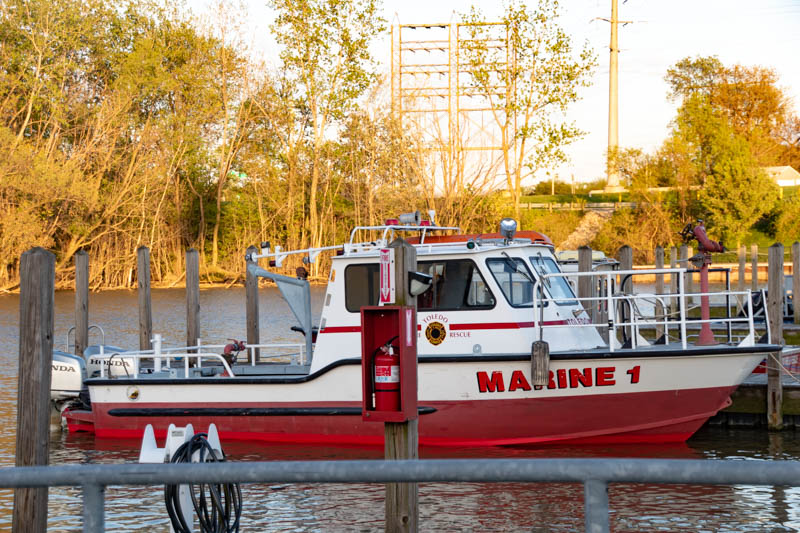 Toledo, OH Marine 1
Toledo operates 2 boats. Marine 1 and Marine 2.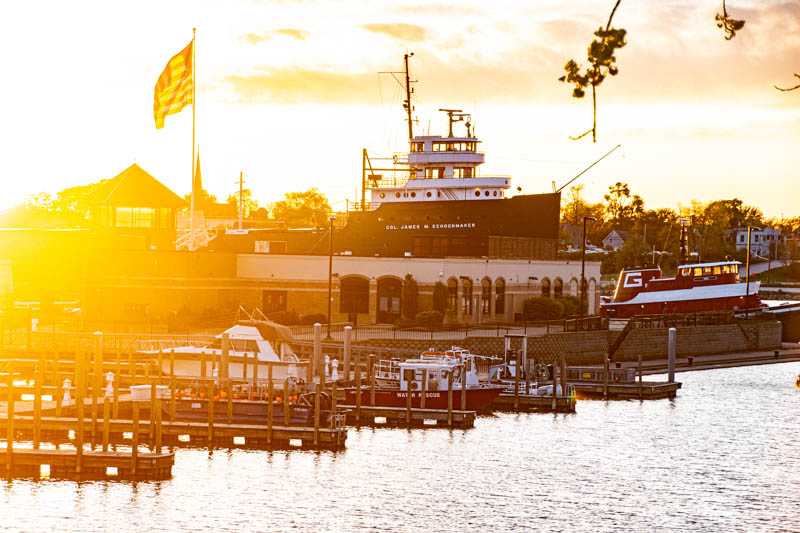 Road Trip - May 2021
Day 5, May 8, 2021. Probably the craziest day of the trip started in Toledo, OH.
I found a few more stations, like Station 17, and checked out the city early in the day
before heading about a hour north to Detroit.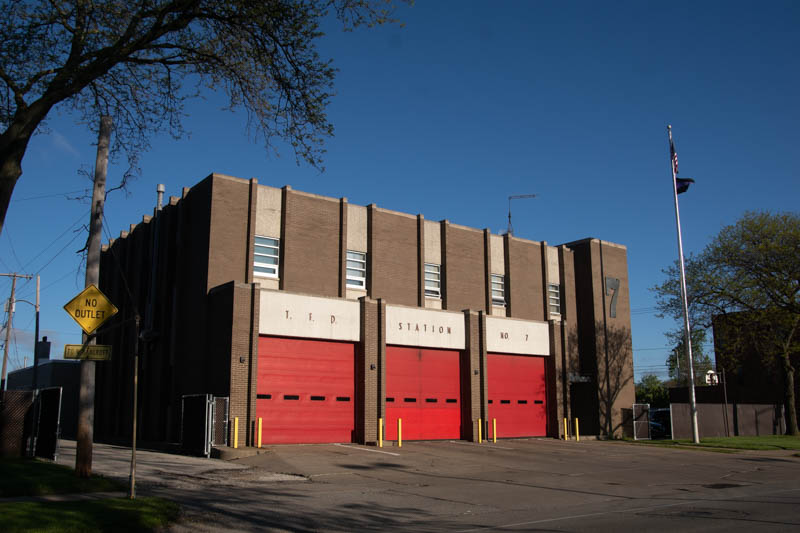 Toledo, OH
Fire Station 7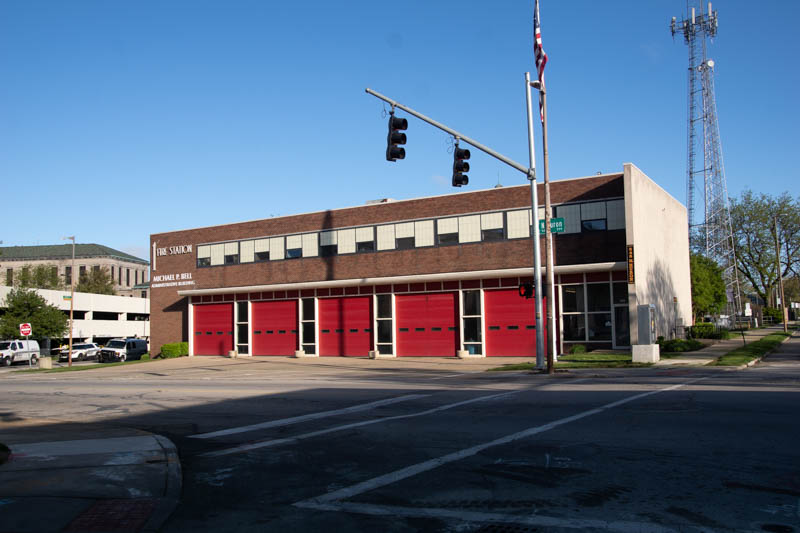 Toledo, OH
Fire Station 1 & Firefighters Memorial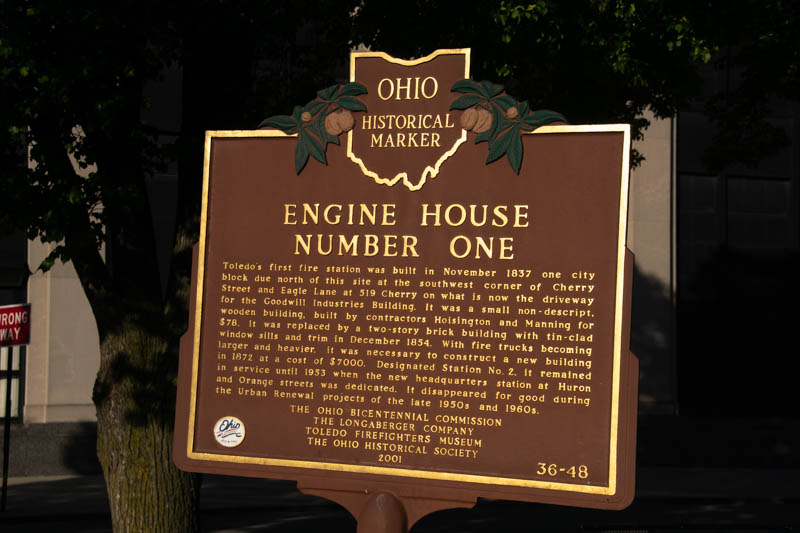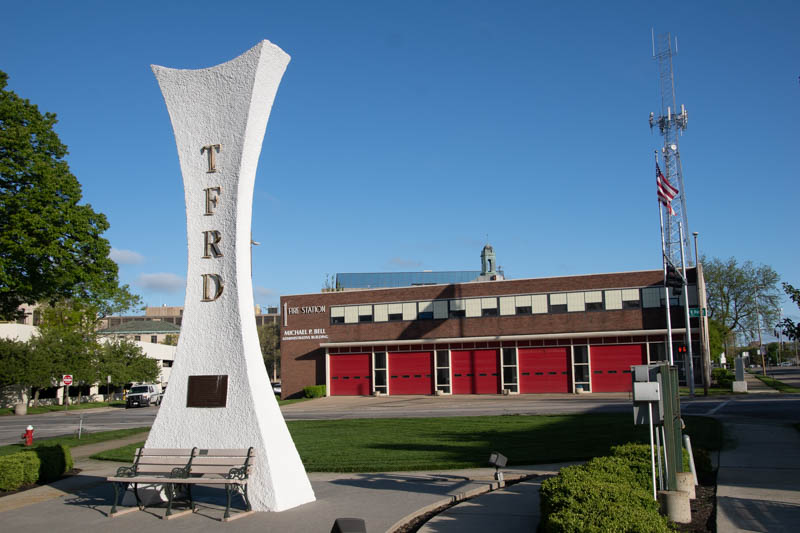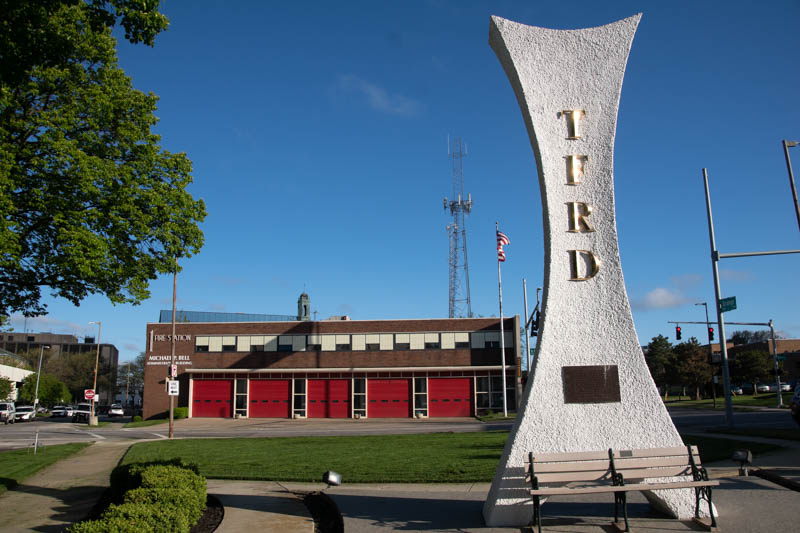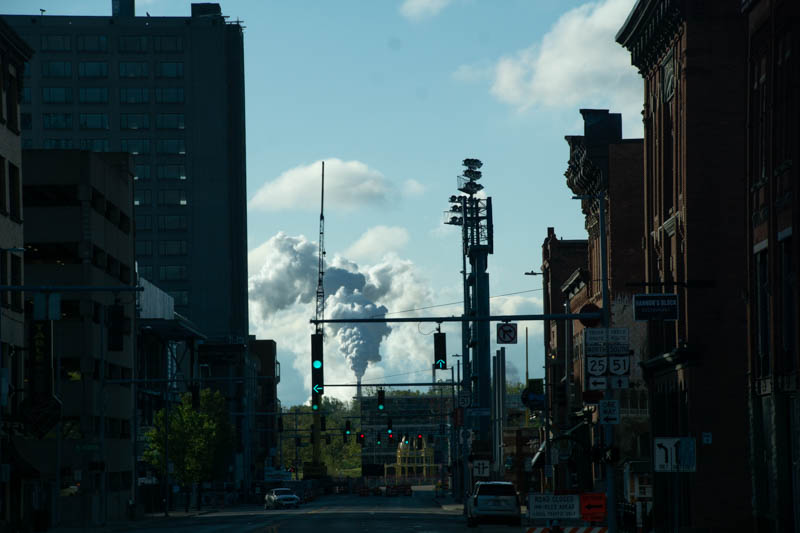 Toledo, OH
"Holy Toledo" comes to mind when mentioning the city name.
It is apparently related to the number of churches in the city,
but it could also be about some of the sights like this visible
from downtown Toledo.
Toledo, OH
The Detroit Tigers Triple A team, the "Mudhens" plays at a beautiful ball park
in the middle of downtown Toledo. The Fifth Third Field (named after a bank)
looks like a great place to watch a game some time.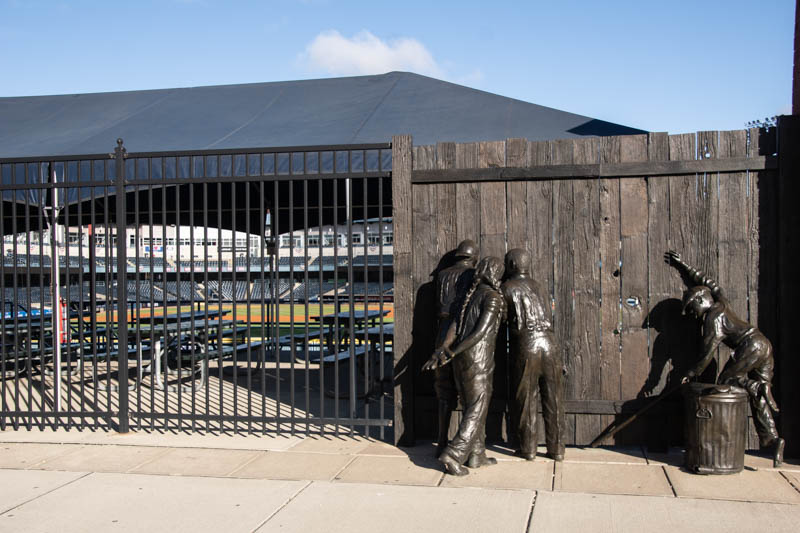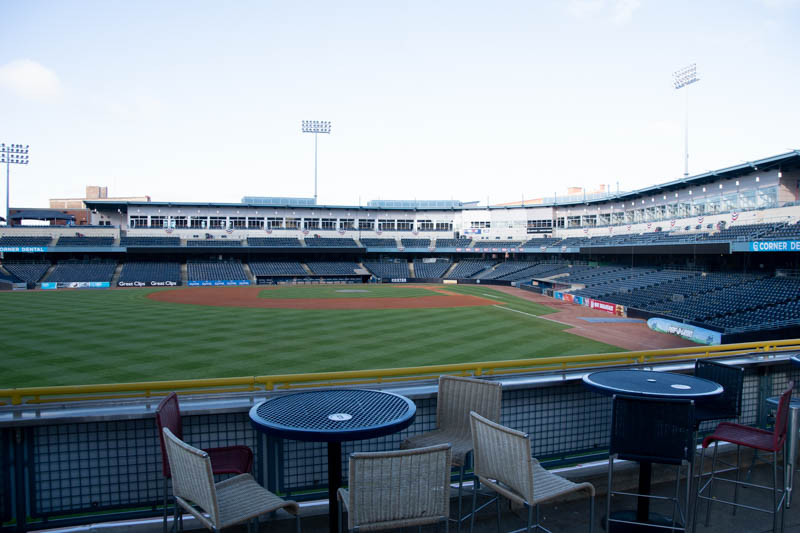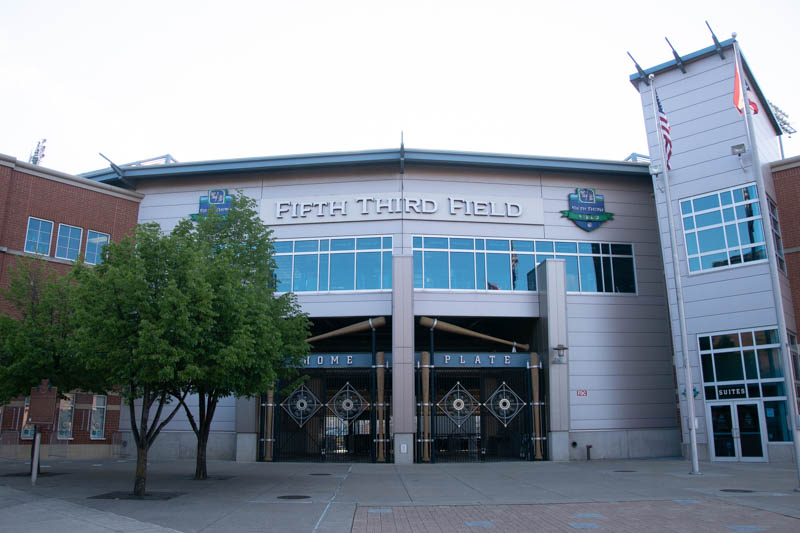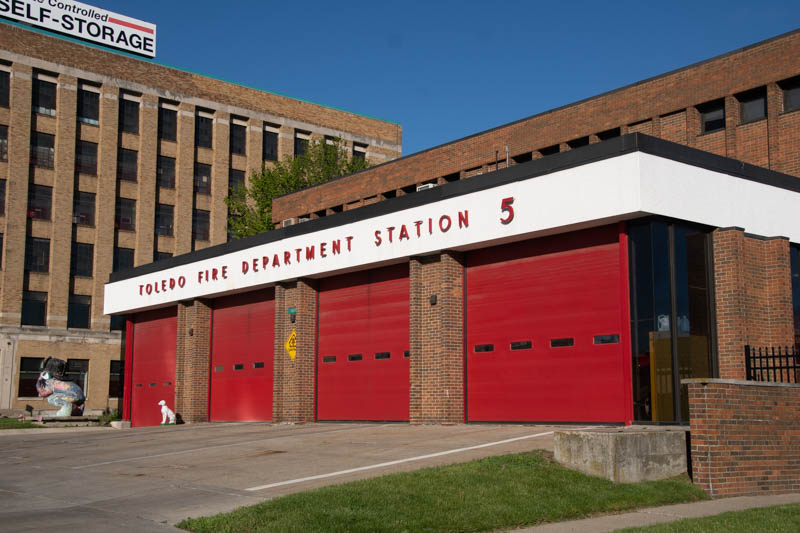 Toledo, OH
Fire Station 5
I wish I had a little more time in Toledo, but its quickly off to Detroit.
Detroit, MI
"Motor City USA" or "Mo-Town"
It had been a while since I had been to Detroit.
The city is home to the Detroit Tigers, General Motors, great music, and so much more.

Detroit, MI
Comerica Park is home to the Detroit Tigers and they make that pretty obvious.
A beautiful ball park.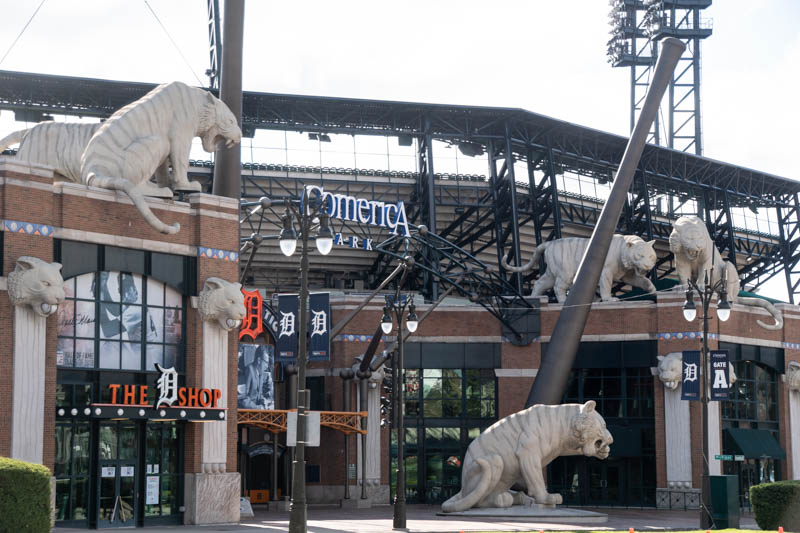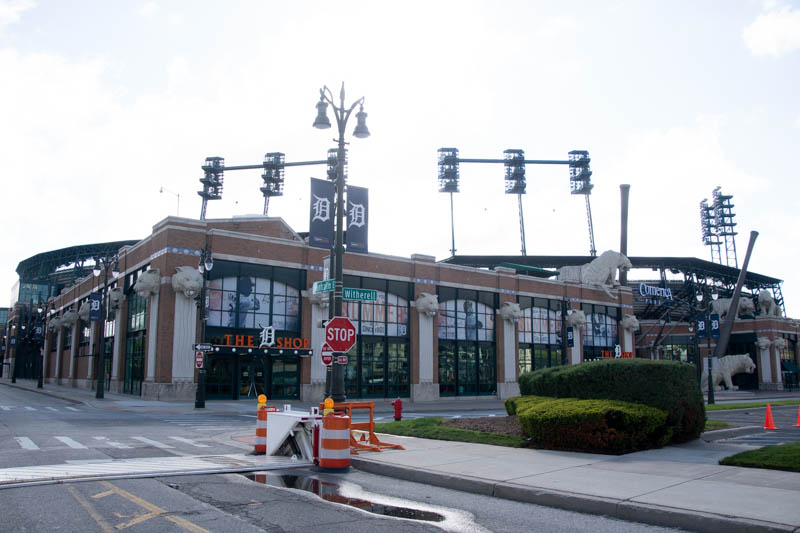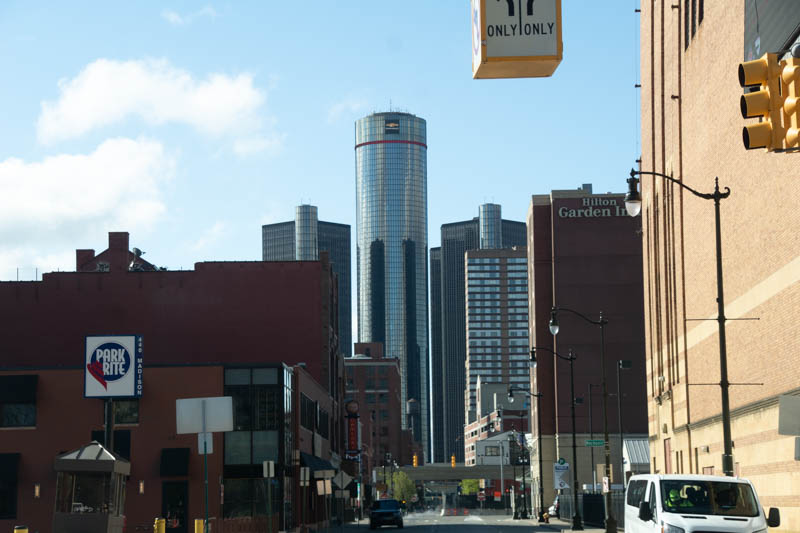 Detroit, MI
So much to see, and so little time.
The impressive towers of downtown Detroit GM Headquarters.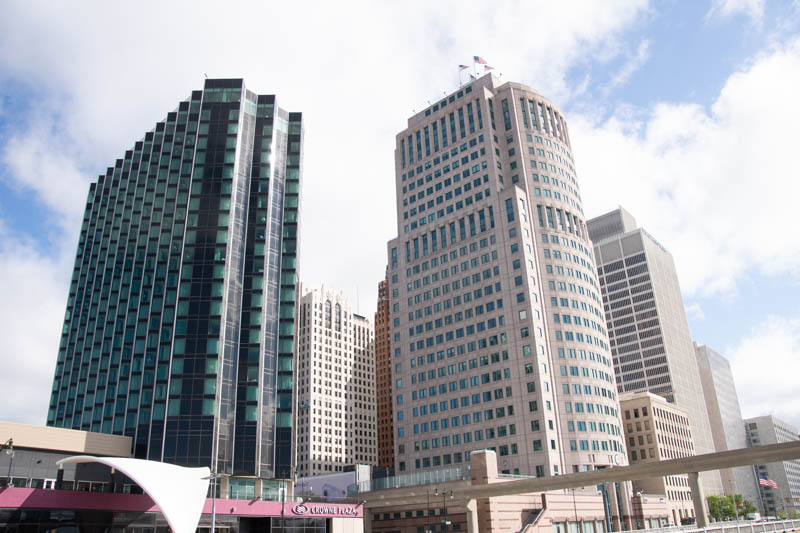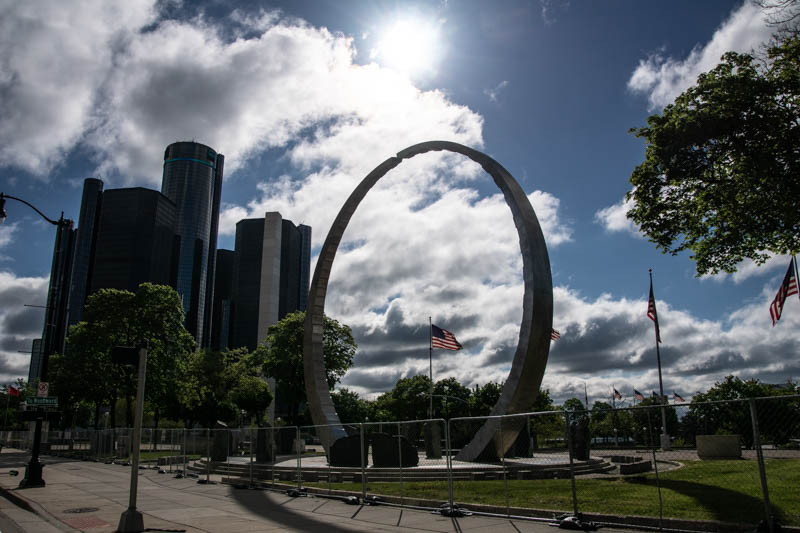 Detroit Fire Station 6
Ladder 6
Detroit Fire Station 18
Engine 18 & Ladder 10
Old Station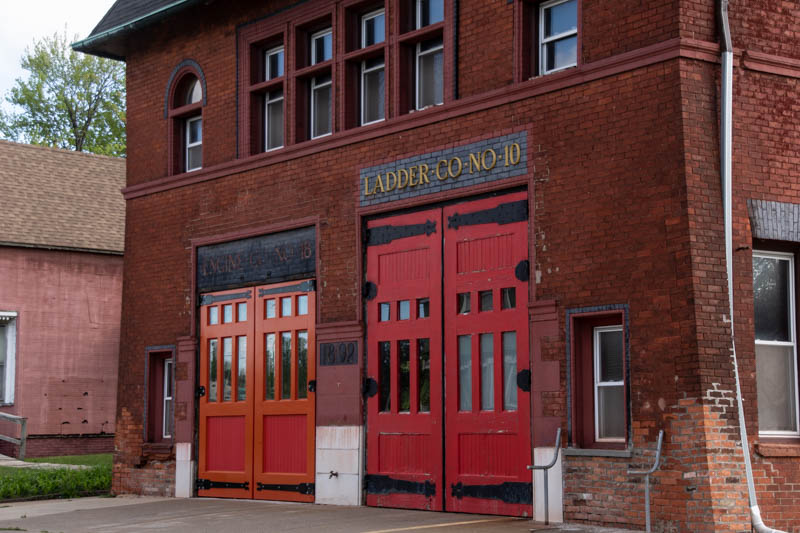 Detroit Fire Station 11
Engine 11
Old Station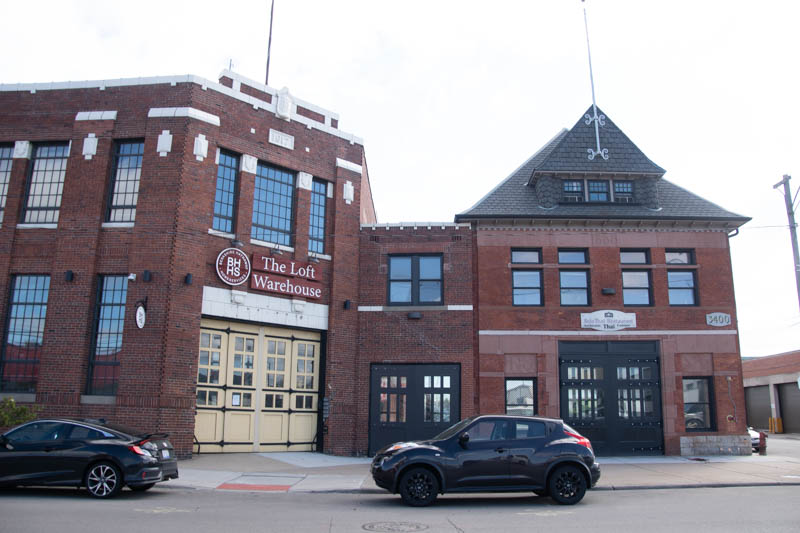 Detroit Old Fire Station
Russell St
Detroit Fire Station 6
Chief and Hazmat
Formerly Engine 6 & Ladder 5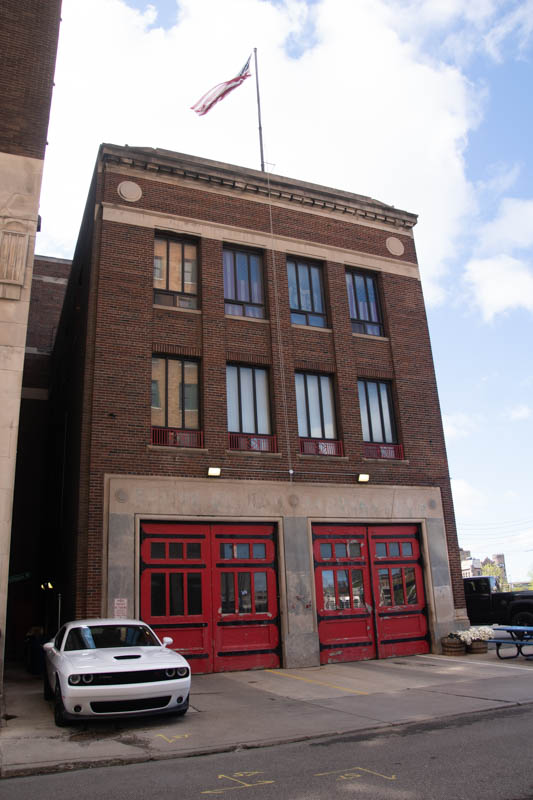 Detroit Fire Station 1
Engine 1 - Downtown neat Comerica Park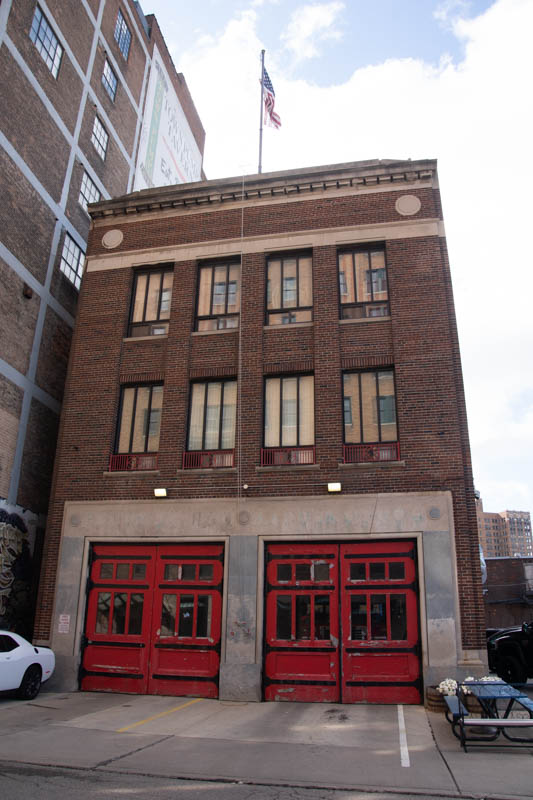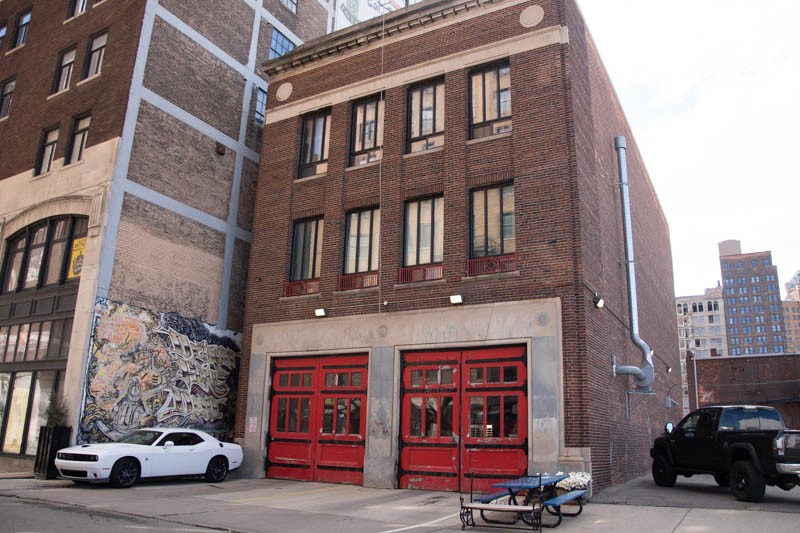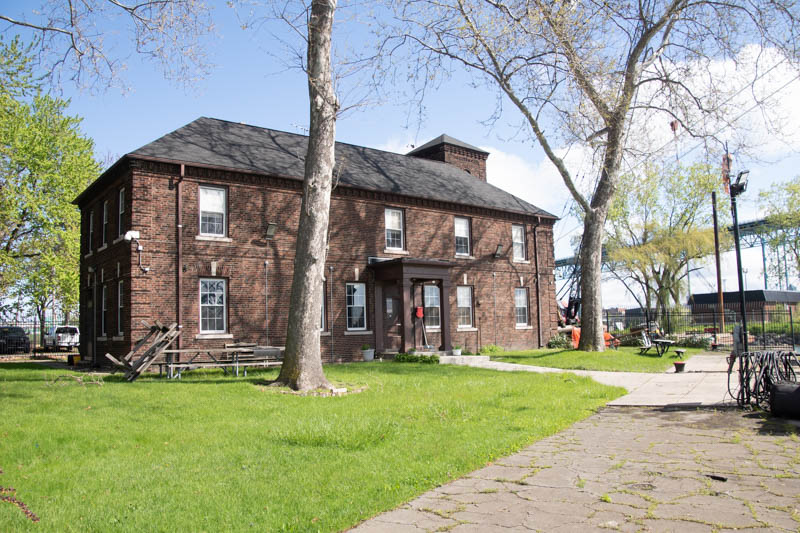 Detroit Fire Boat
The "Curtis Randolph" is the Detroit Fireboat.
Detroit recently got a smaller, second boat, but it was not in the water this trip.
We'll be back!

Jackson, MI
Jackson Fire Station, South central Michigan.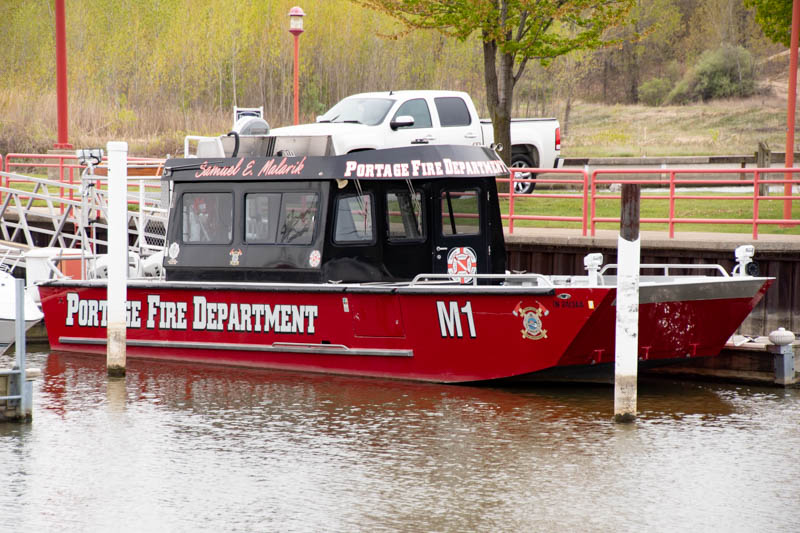 Portage, IN
Another fireboat that had been on the list awhile is the Portage, Indiana Marine 1.
Portage is located on the South coast of Lake Michigan between Michigan City
and Gary, Indiana. Marine 1 is a 2012 Lake Assault 36' Fireboat rated at 1500 gpm.
It is docked within the Portage Public Marina.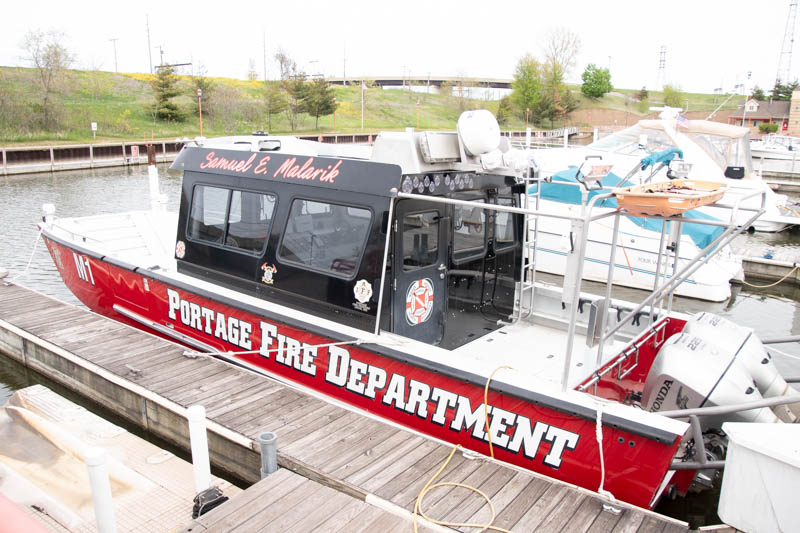 Chicago, IL
Chicago is only about an hour away from Portage, and I still had some daylight
plus the advantage of Central Time. So, away we go!
You get on this "special" portion of I-90 and quickly pay tolls 3 times
before reaching the city. But you do get to see a view of the Chicago skyline.
It was late on a Saturday afternoon and I was headed for the fireboats
which are located off Lake Shore Drive near the Navy Pier.
So, apparently, was everyone else! Traffic was bumper to bumper,
which was actually nice because it provided some time to admire the
Chicago skyline which is in fact spectacular.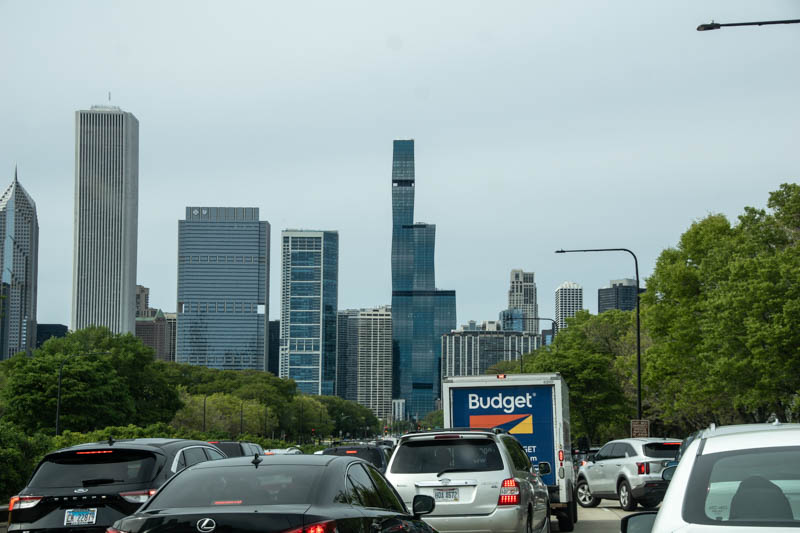 The former Sears Tower
Now known as the Willis Tower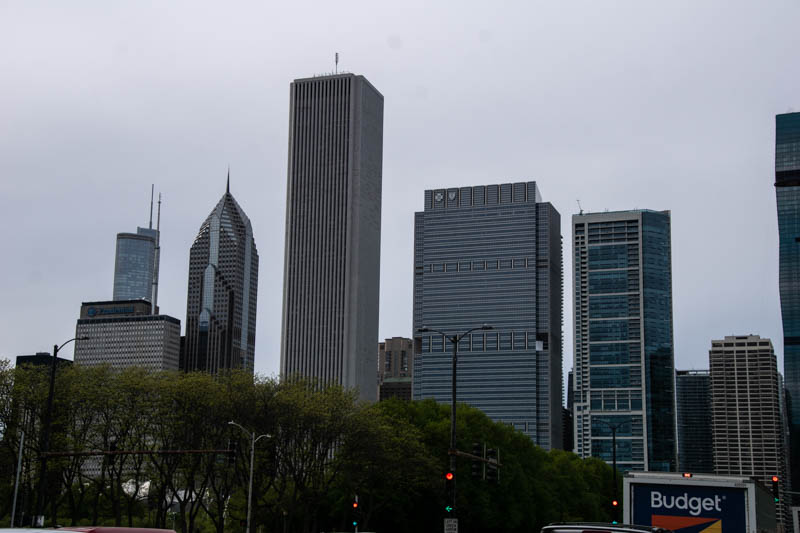 Chicago, IL
Navy Pier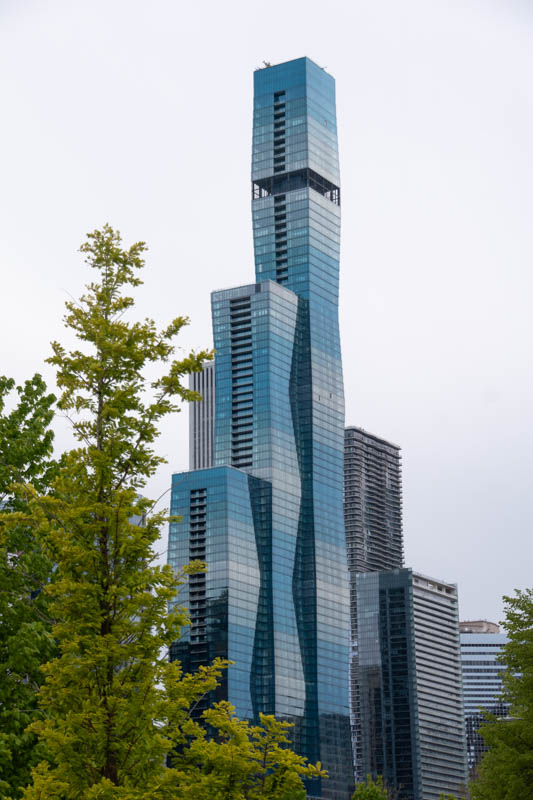 Chicago, IL
One of the most eye catching skyscrapers in Chicago
is the Vista Tower, a 1,191 foot tall residential glass tower.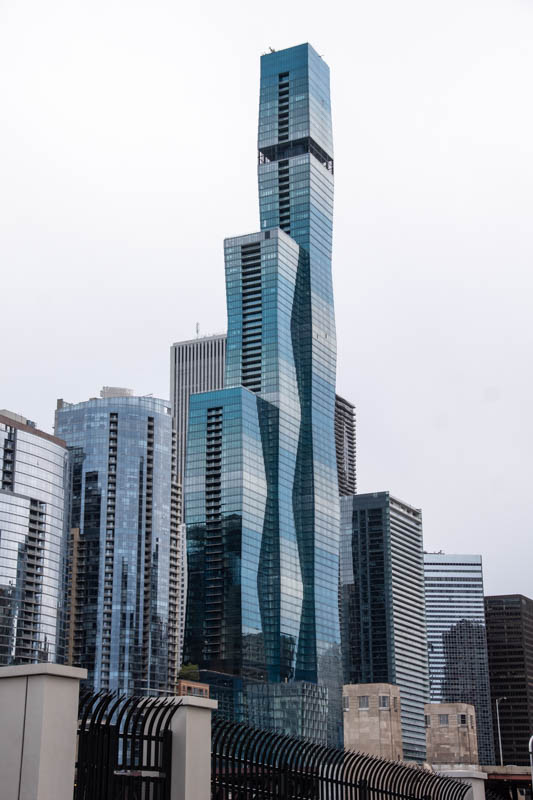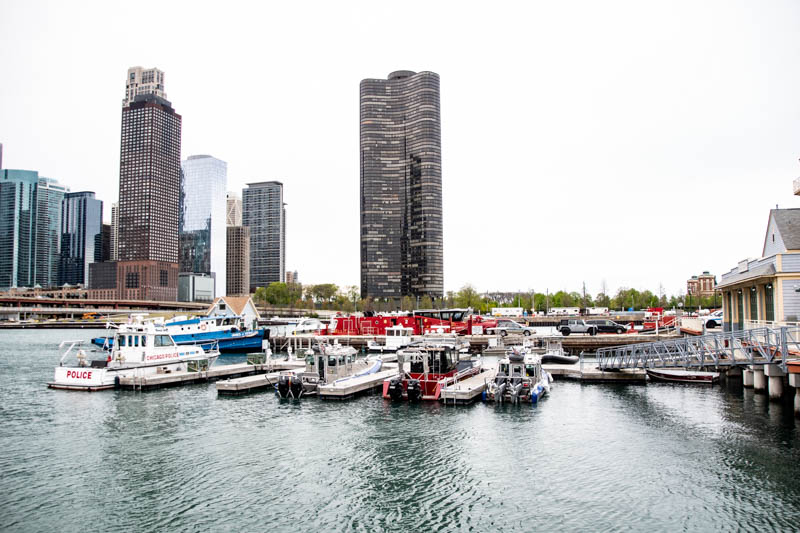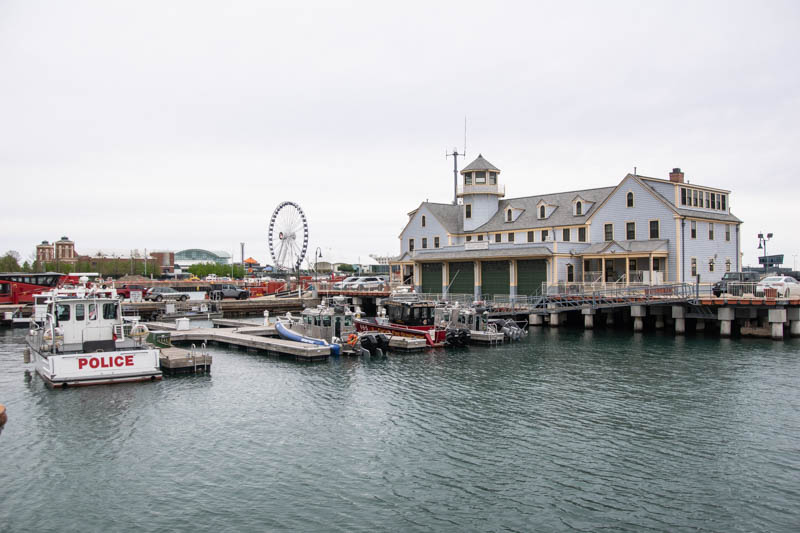 Chicago, IL
The Chicago Marine Safety Station is located just South of the famous Navy Pier.
It is home to the Chicago Fire and Police Department's boats.
The newest large Fireboat is the 2011 "Christopher Wheatley" aka "Engine 2."
The older large boat is the 1949 "Victor L. Schlaeger" aka "Engine 58."
Two newer, smaller "fast boats" include the 2009 "Marine 6-8-5" and
the 2016 "Marine 6-8-8."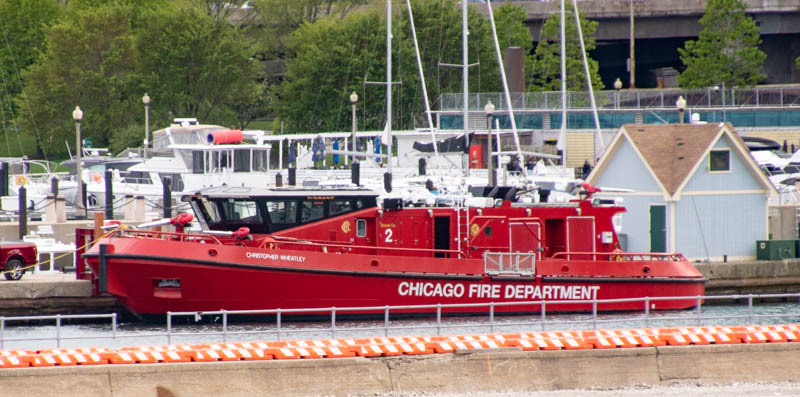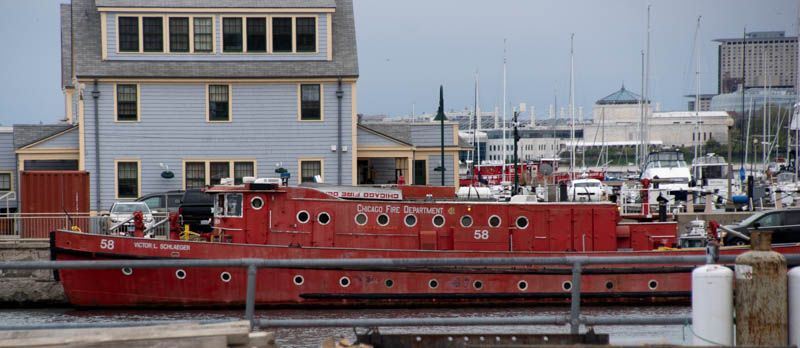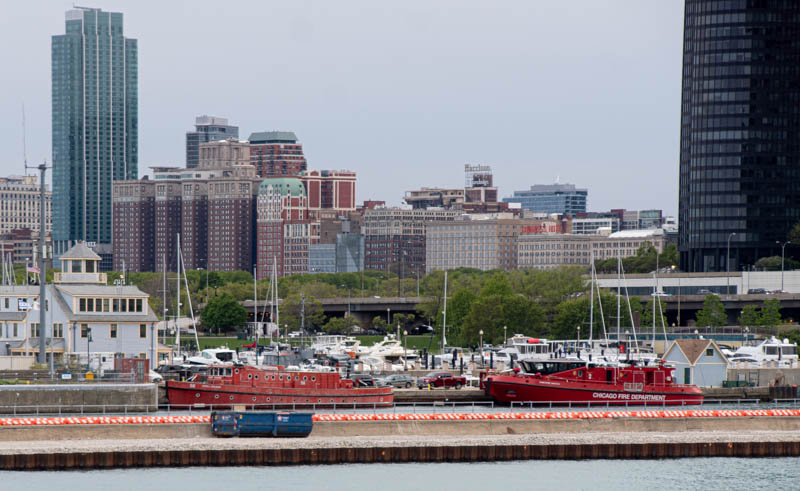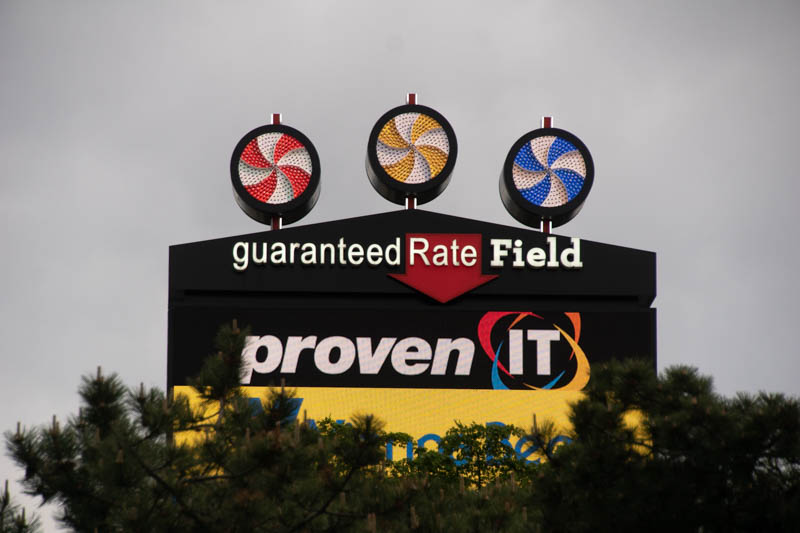 Chicago, IL
A very quick visit to the 3rd Largest City in the USA ended with a quick stop
at the home of the Chicago White Sox, guaranteed Rate Field. The park was
originally Comiskey Park, and then U.S.Cellular Field, before getting its new name....
It is hard to keep track of corporate field names....
We'll have to come back to Chicago again. There is SO much to see, including
the two ball parks.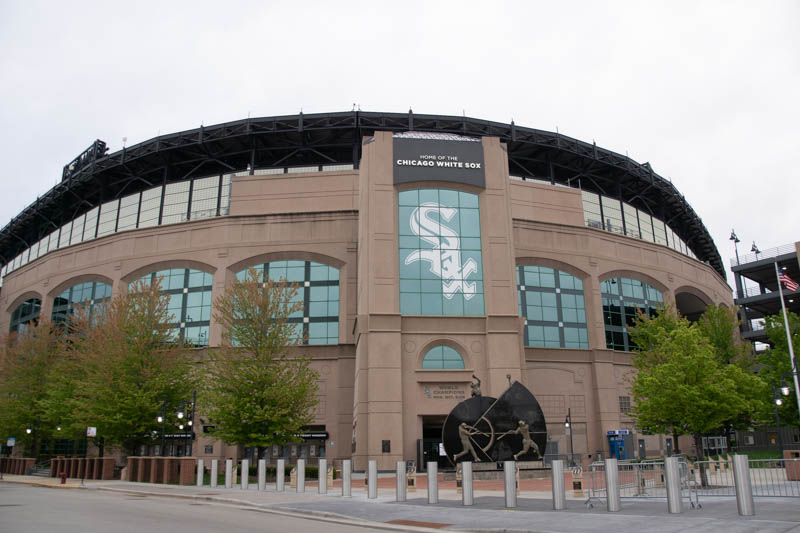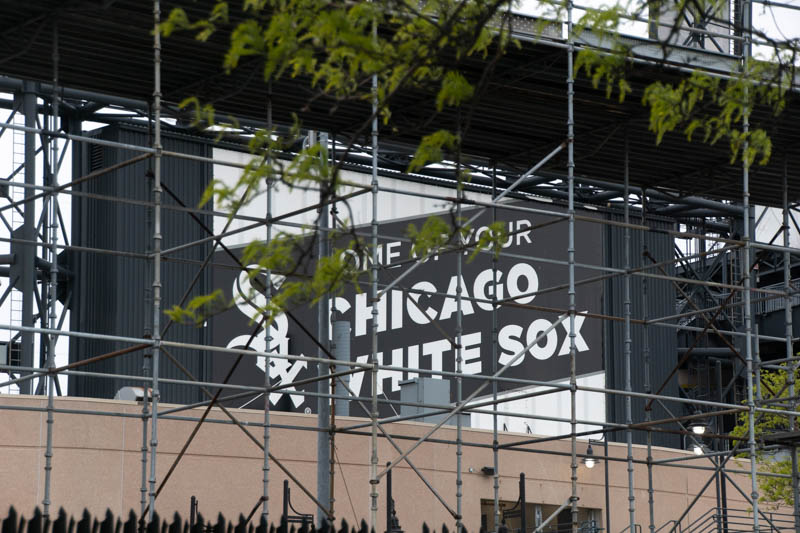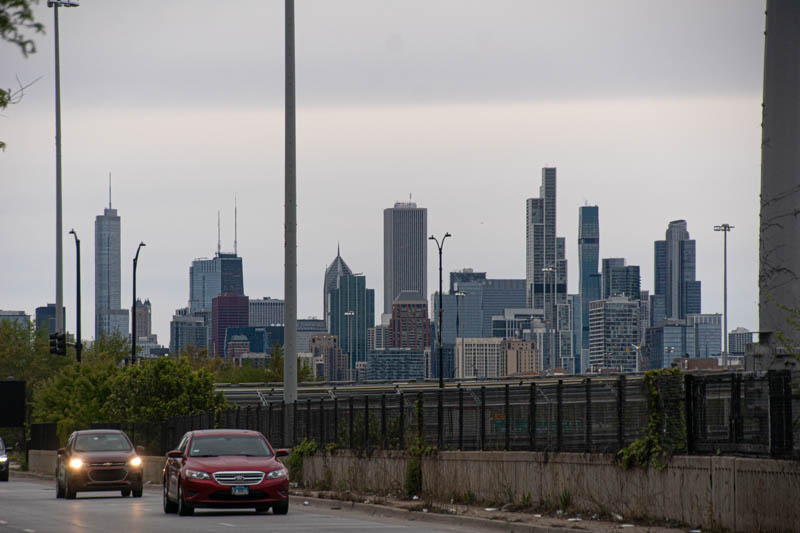 Chicago, IL
From South Chicago.
I would have loved to stay in Chicago, but is was getting late, it was Saturday Night,
and I had no idea where to land. I decided to get back to the Portage area for the night
(bypassing the Skyway toll road), which put me a little closer to Cleveland, and an
easier drive tomorrow. A great meal and a good hotel ended a long Day 5.

5
| 1-CT-LI | 2-FDNY | 3-VOLLY FDNY | 4-NJ | 5-OH-MI-IN-IL | 6-OH Family | 7-NY-Home |

CapeCodFD.com
2021