CapeCodFD.com
ROAD TRIP - MAY 2021
Cape to Cleveland (indirectly) and Back Again
| 1-CT-LI | 2-FDNY | 3-VOLLY FDNY | 4-NJ | 5-OH-MI-IN-IL | 6-OH Family | 7-NY-Home |
4-New Jersey Shore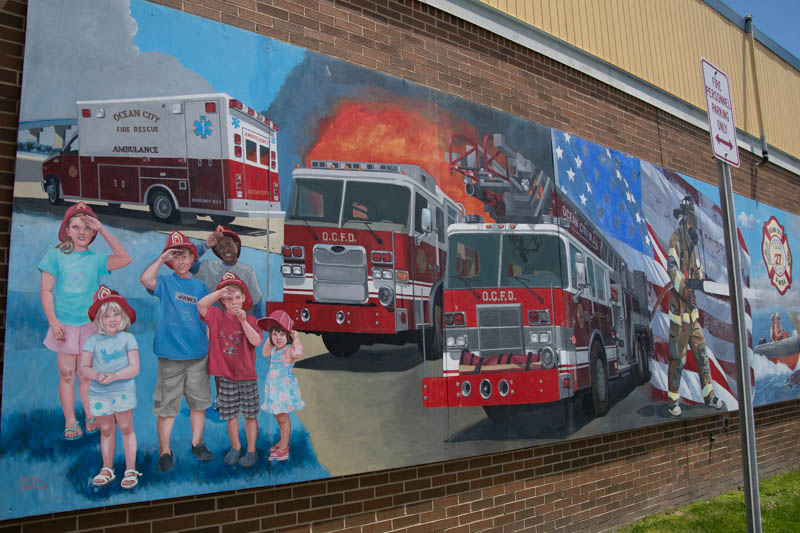 Road Trip - May 2021
Day 2, May 5, 2021, having had a good morning visiting stations in Brooklyn
and Staten Island, I headed into New Jersey. There were several boats that had
been on the list for some time that I hoped to find. I ended the day on the Jersey Shore.

On Day 3, May 6, 2021, I continued down the Jersey shore finding a few more
boats and stations, before heading across NJ towards Maryland.

Elizabeth, NJ Station 5
Elizabeth Station 5 and Marine 4.
An interesting unit carrying a large amount of LDH.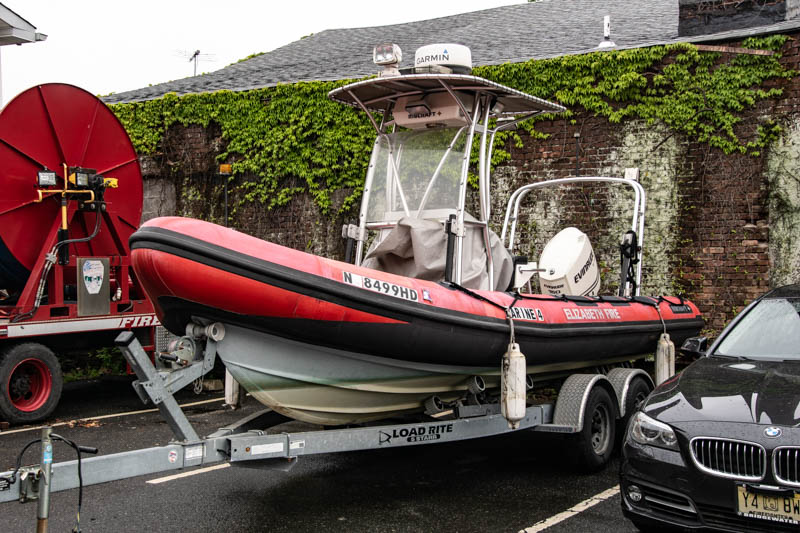 Elizabeth Marine 4
Not exactly a fireboat, but it is part of the fleet protecting the area.
Carteret Marine 1
Carteret, NJ is a small city just to the west of Staten Island.
The fireboat is a 2011 Boston Whaler 27' Vigilant rated at about 500 gpm
that is docked at the Carteret Waterfront Park.
Highlands Fire Station, NJ
Out near Sandy Hook
Sea Bright, NJ
On the shore south of Sandy Hook.
Day 2 ended not far from here.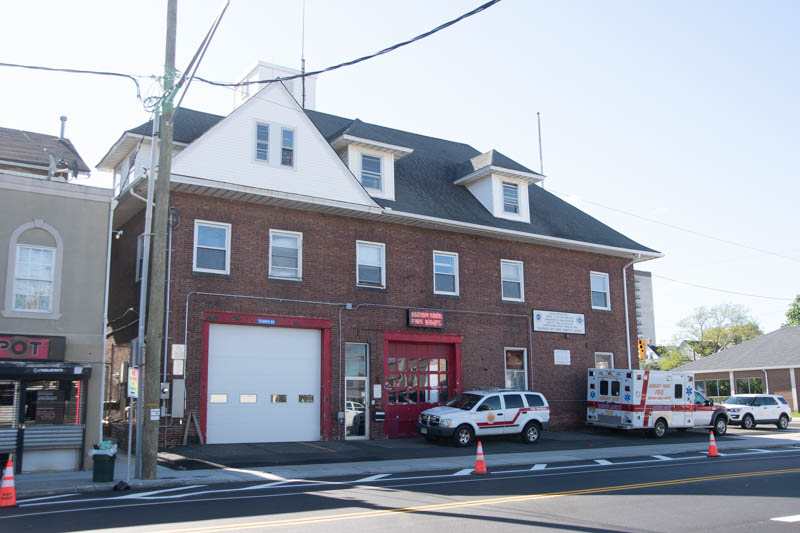 Asbury Park, NJ
Day 3, May 6, 2021. A beautiful day on the Jersey shore with visits to a few
fire stations and a few fireboats.
Spring Lake, NJ
Combination fire and EMS station.
Spring Lake, NJ
Company 1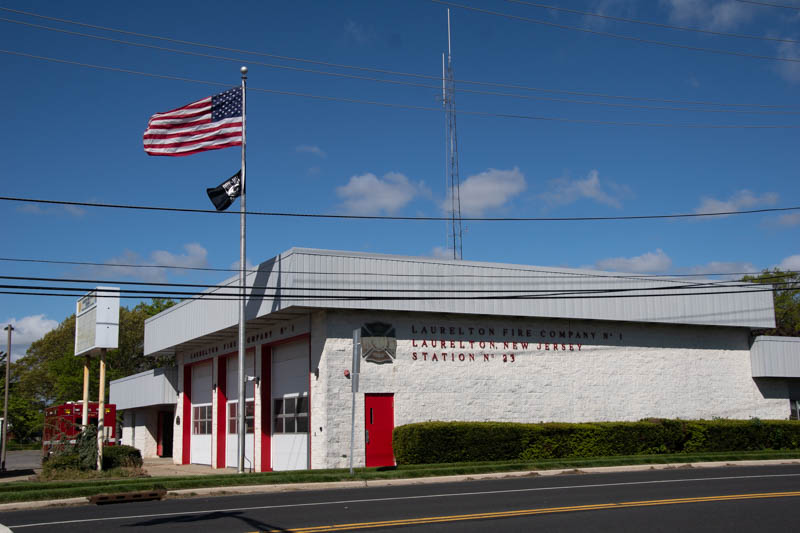 Laurelton, NJ
Station 23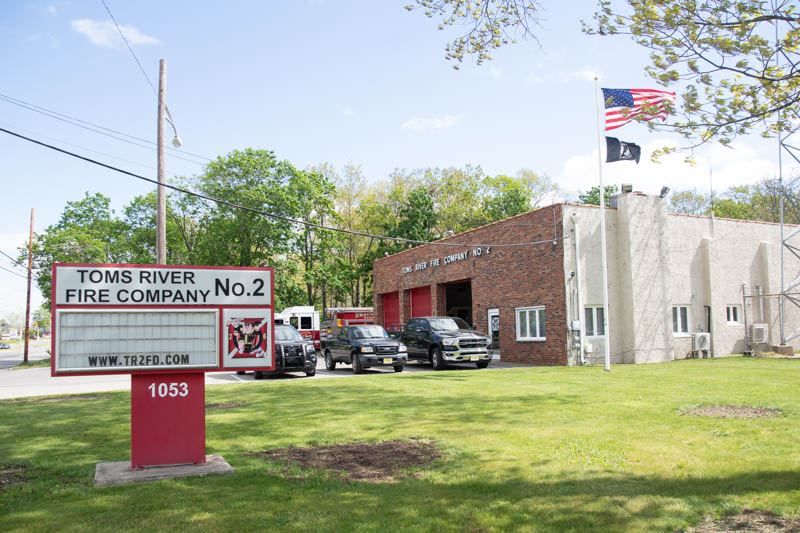 Toms River, NJ
Company No.2 including a 17' Boston Whaler.
There was a fire going on in the area and this station was being covered
by the Beachwood Engine company.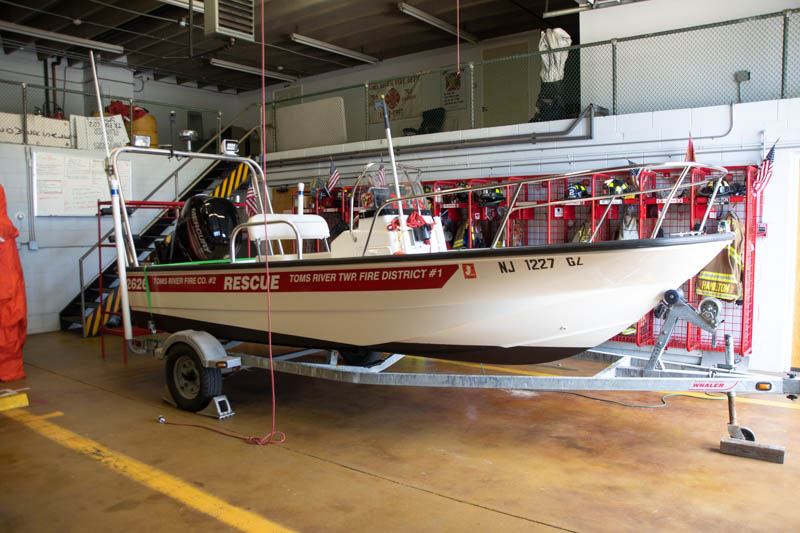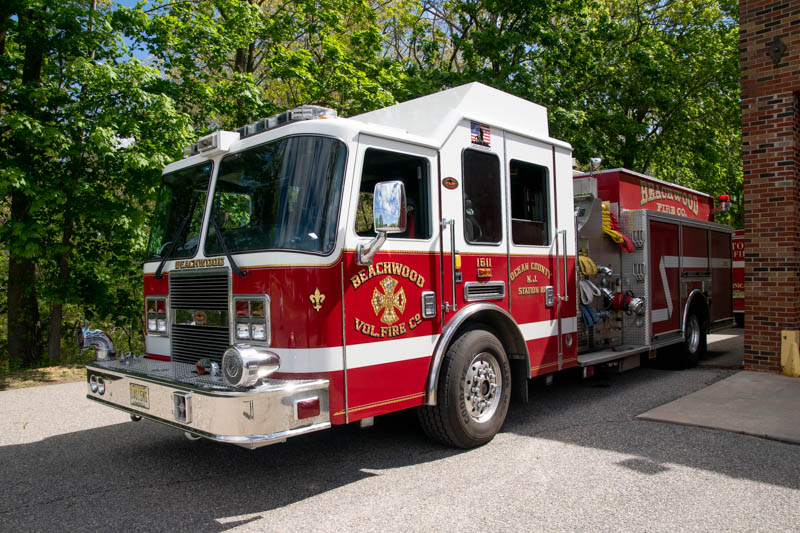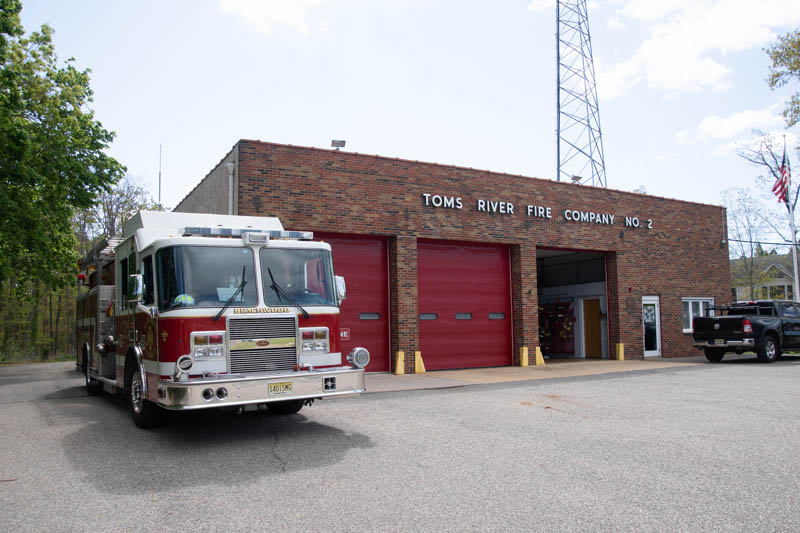 Somers Point, NJ
Somers Point VFD. A run in progress just down the street from the station
with E-44 and E-46.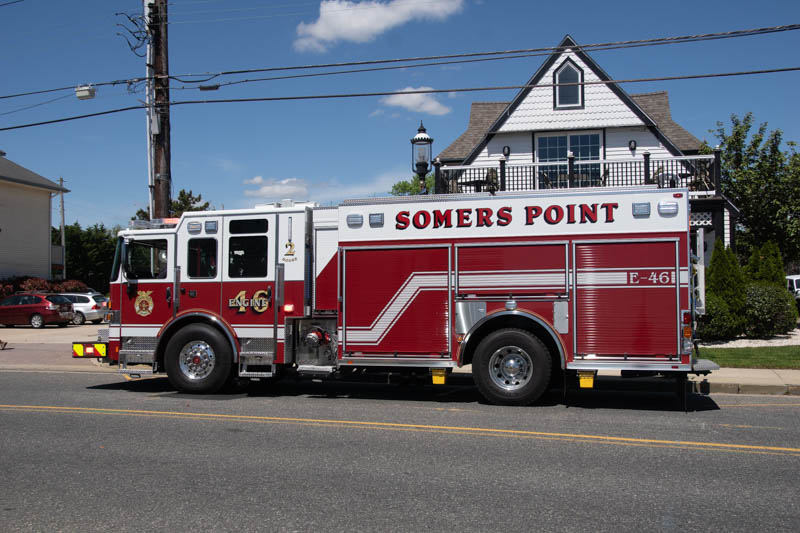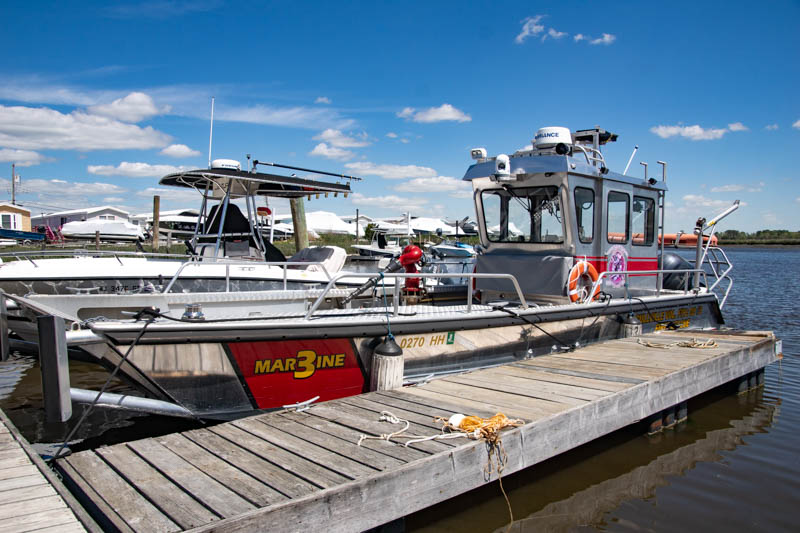 Scullville, NJ Marine 3
Just a little west of Somers Point, is where the Scullville VFD docks their boat.
It is a 2015 Stanley 35' rated at 1500 gpm.
Docked at Somerset Cove Marina.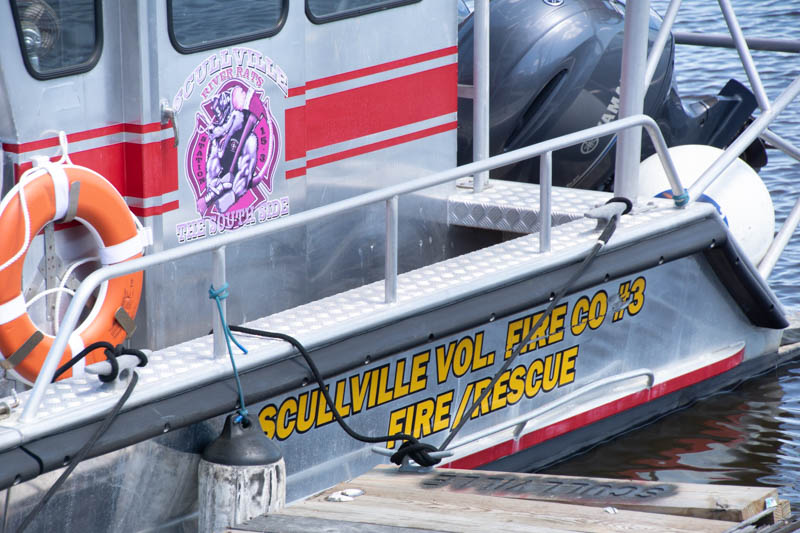 Ocean City, NJ
Ocean City is across the bridge from Somers Point.
Headquarters has some nice apparatus.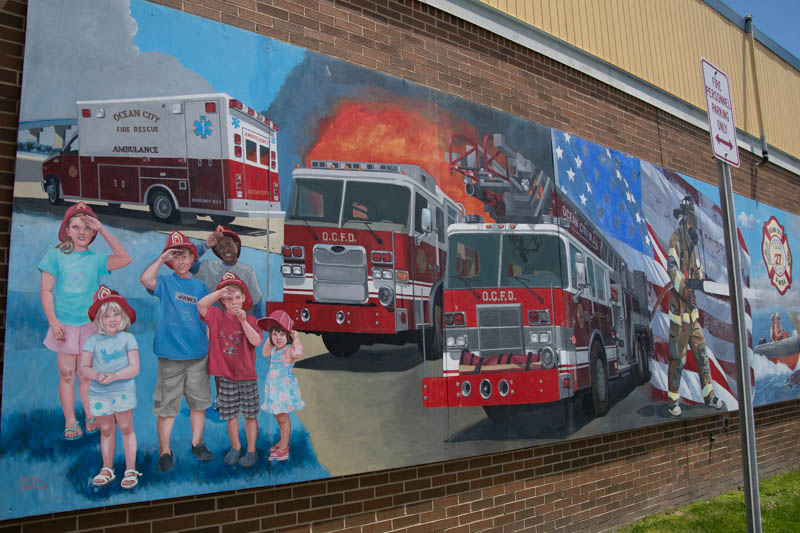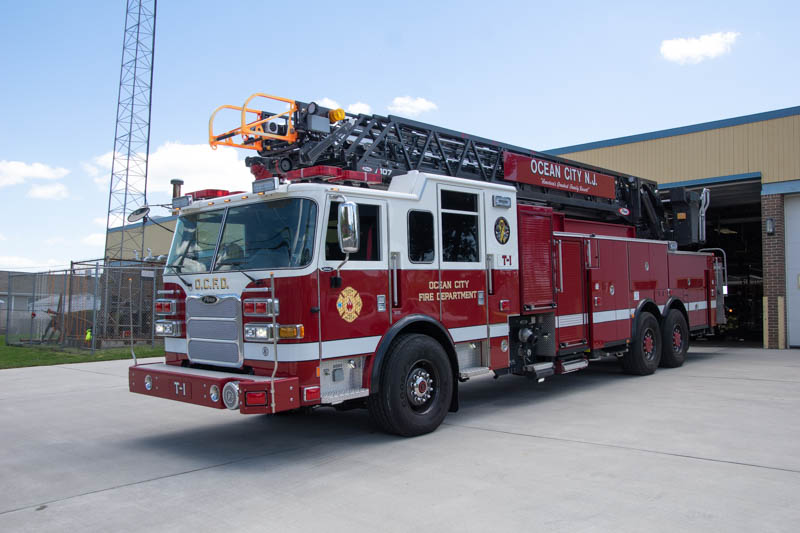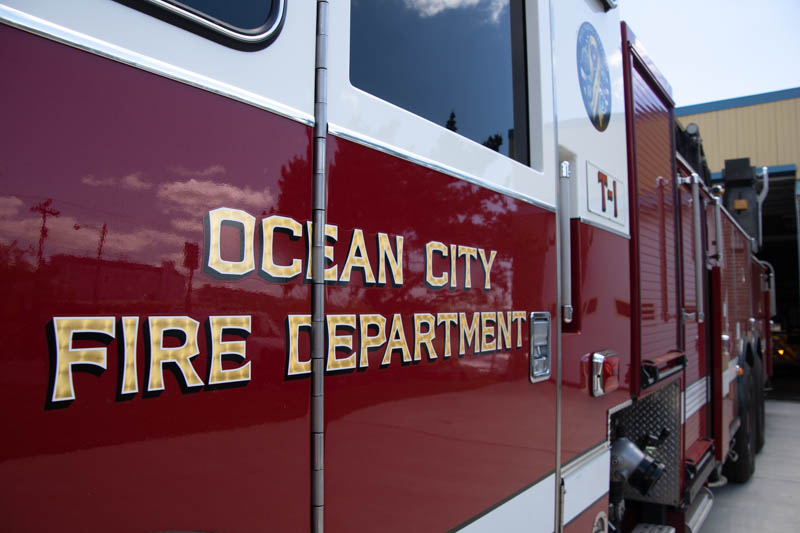 Ocean City, NJ
Station 2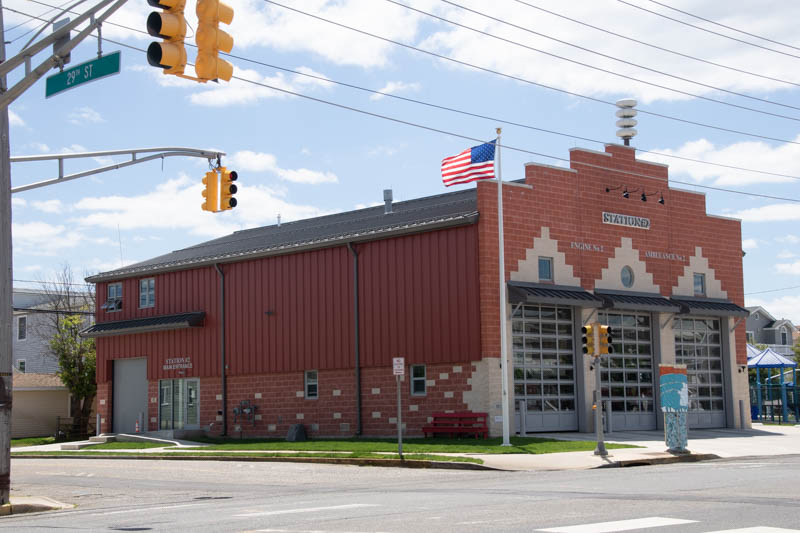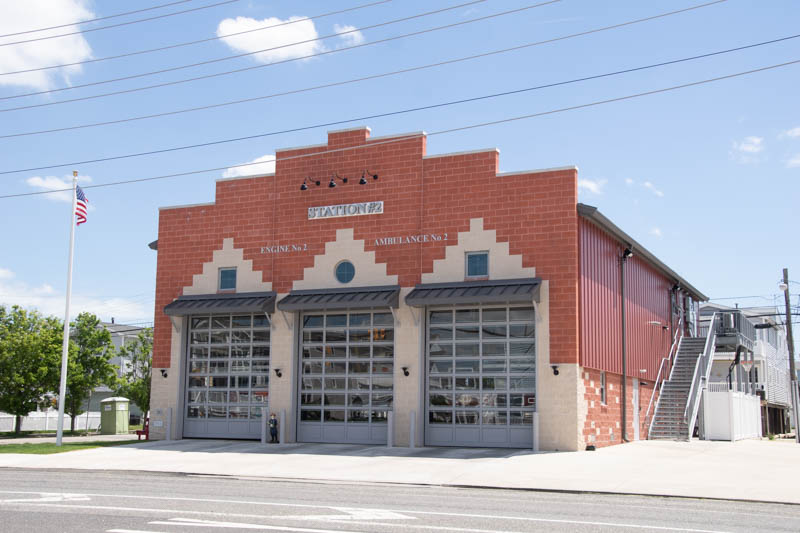 Sea Isle City, NJ
The Fireboat at Sea Isle City is a 2012 Lake Assault 26'
rated at about 700 gpm. Docked near the fire station at the
Sea Isle City Marina.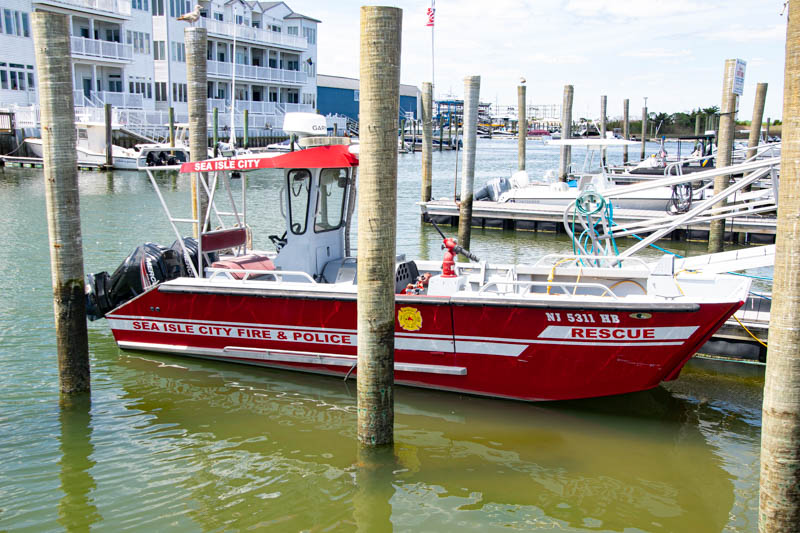 Ocean View VFD, NJ
West of Sea Isle City.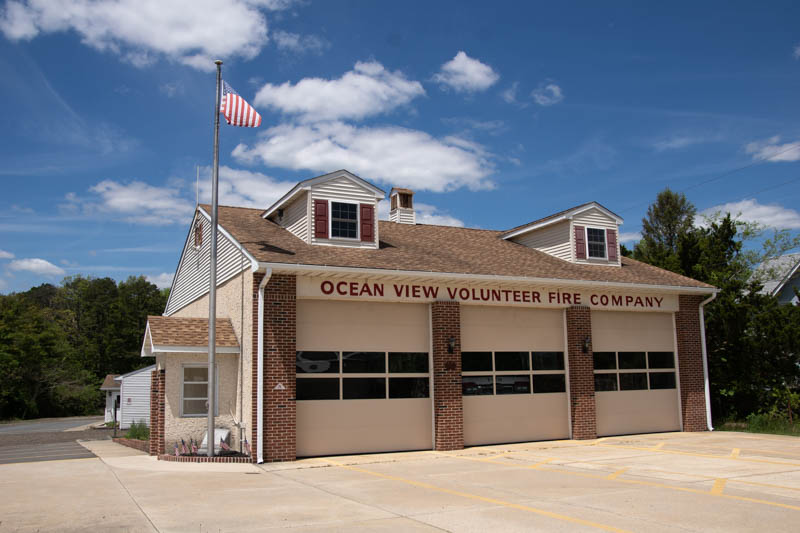 Avalon, NJ
A large volunteer fire station.
I believe they may have a boat, but did not find it this trip.
Had some good seafood for lunch.

Dennis VFD, NJ
This station caught my eye. No one around unfortunately, but the apparatus
has "Dennis" across the front.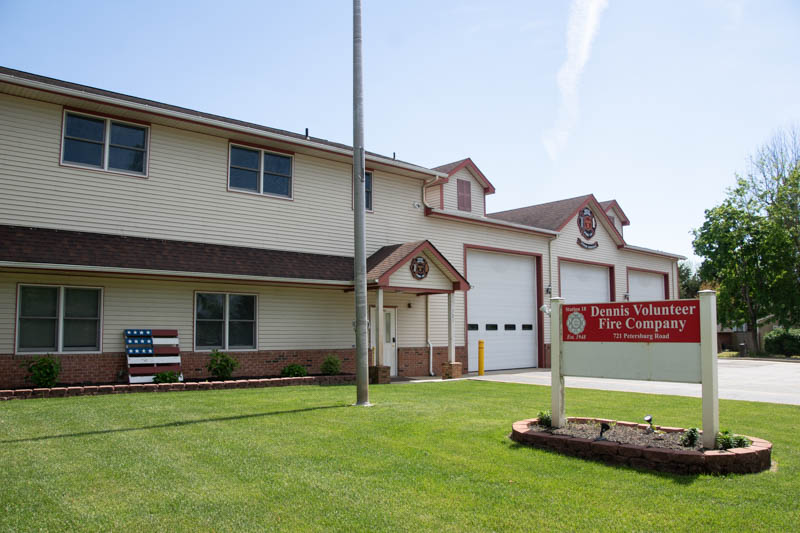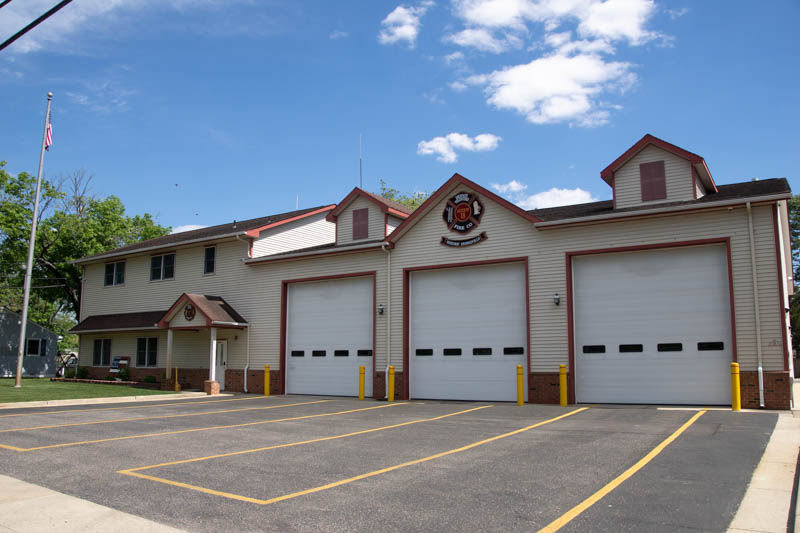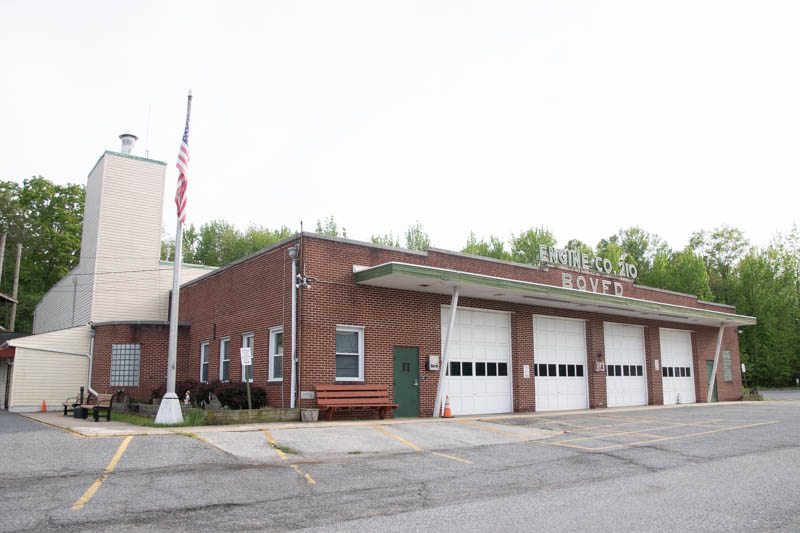 Bowleys Quarters, MD
The original plan would have included the Philadelphia area,
but the day was running out and I wanted to see another boat (or two)
at Bowleys Quarters (Baltimore County), MD. One boat was in the water
and the other (formerly Patchogue, Long Island's boat) is still being worked
on within the station. Stays on the list for "next time."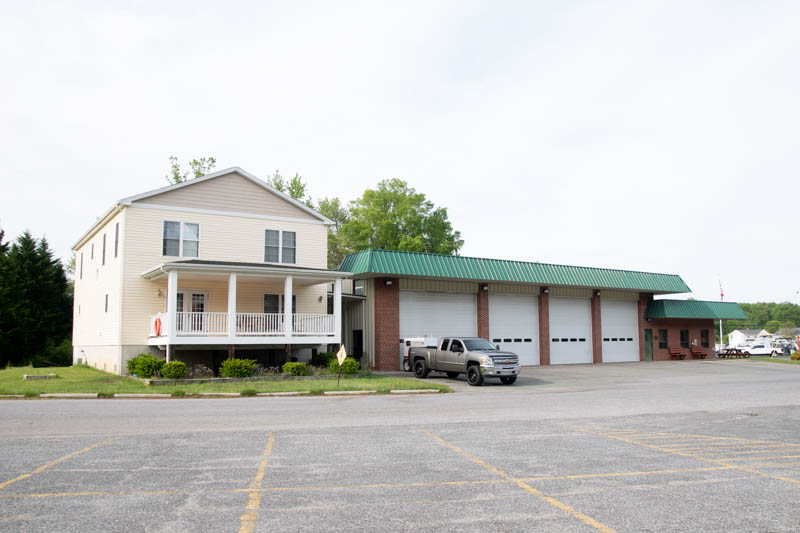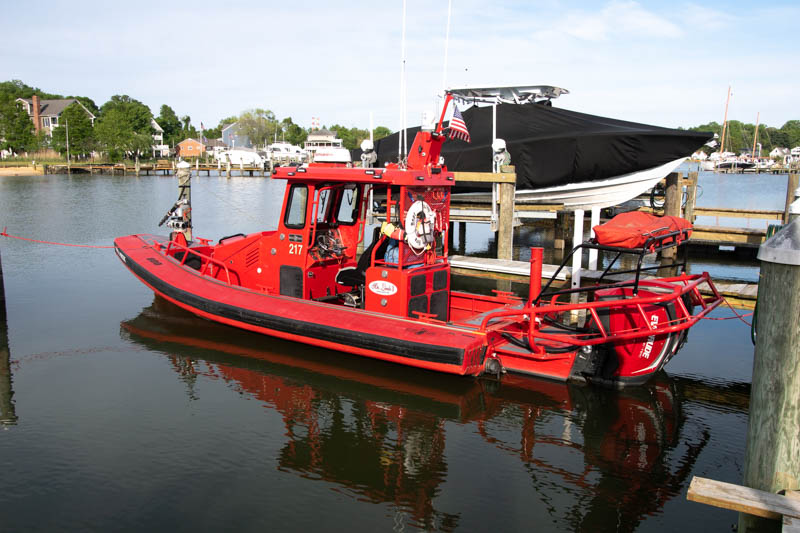 Bowleys Quarters, MD Marine 217
The Bowleys Quarters VFD operates several boats. Known as Marine
Emergency Team 21, they cover about 90 square miles and 175 miles of shoreline
in the Baltimore County area of Chesapeake Bay.
Marine 217 is a 2019 Silver Ships 27' Fireboat rated at about 700 gpm.
It is docked across the street from the fire station at the
Beacon Light Marina.
More of the Bowleys Quarters boats
The day ended with a stop in the Baltimore area.

4
| 1-CT-LI | 2-FDNY | 3-VOLLY FDNY | 4-NJ | 5-OH-MI-IN-IL | 6-OH Family | 7-NY-Home |

CapeCodFD.com
2021