CapeCodFD.com
~ ON THE ROAD AGAIN ~
FLORIDA WINTER 2020
7 - West Coast Visit
[1 Heading South] [2 DC Visit] [3 Smith Mountain Lake] [4 Rocket Launch] [5 Car & Bike Rally]
[6 DeLand Fire] [7 West Coast Visit] [8 More Photos]

The Journey Continues...
Florida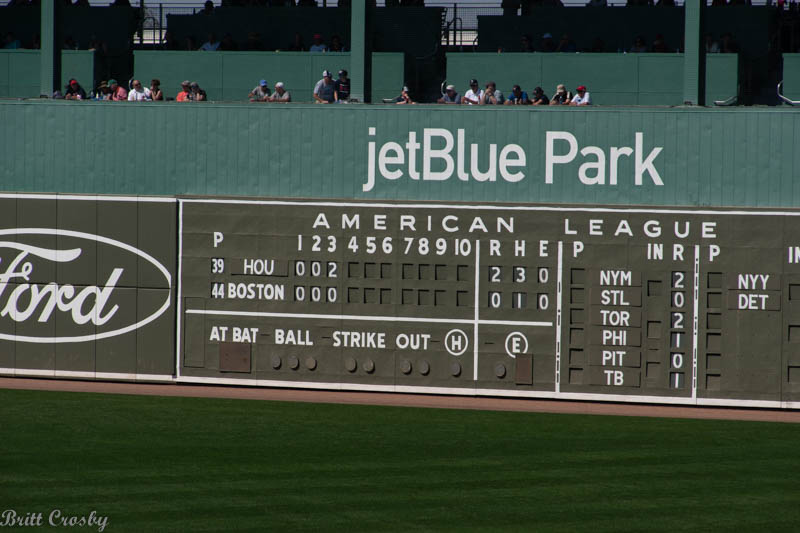 WEST COAST, FL
There are those who prefer the West Coast of Florida and those who prefer the East Coast.
Since we are still learning, we continue to try both when we can.
A trip to JetBlue Park (Fenway South) in Fort Myers is as good an excuse as any
to take a drive to Southwest Florida. On this day (March 5) the Red Sox hosted the Houston Astros
on a hot, sunny, beautiful day in March 2020. The Sox lost, but it was still fun to see them.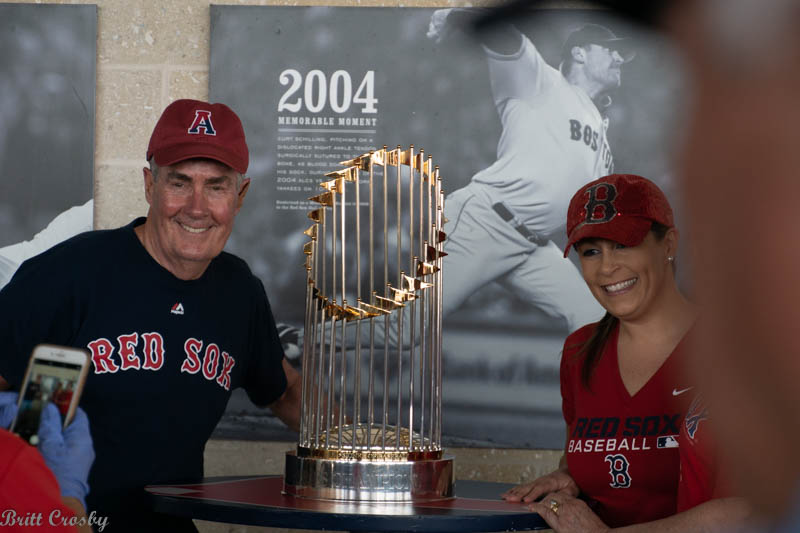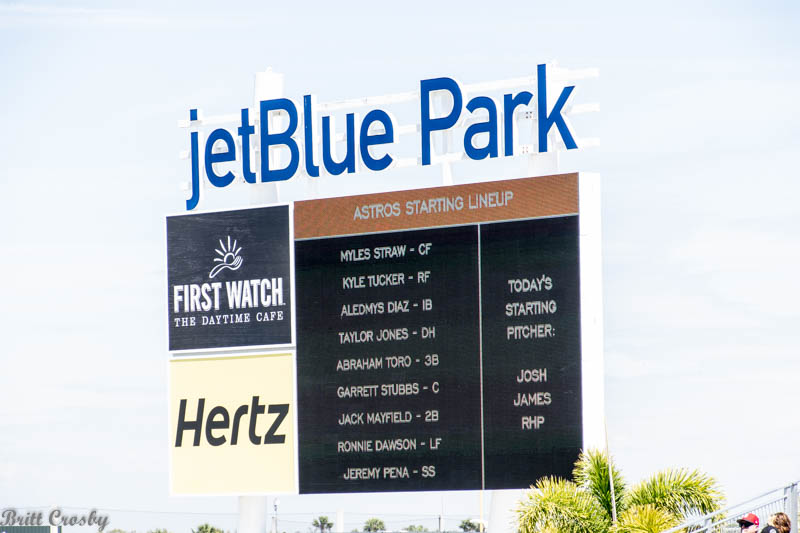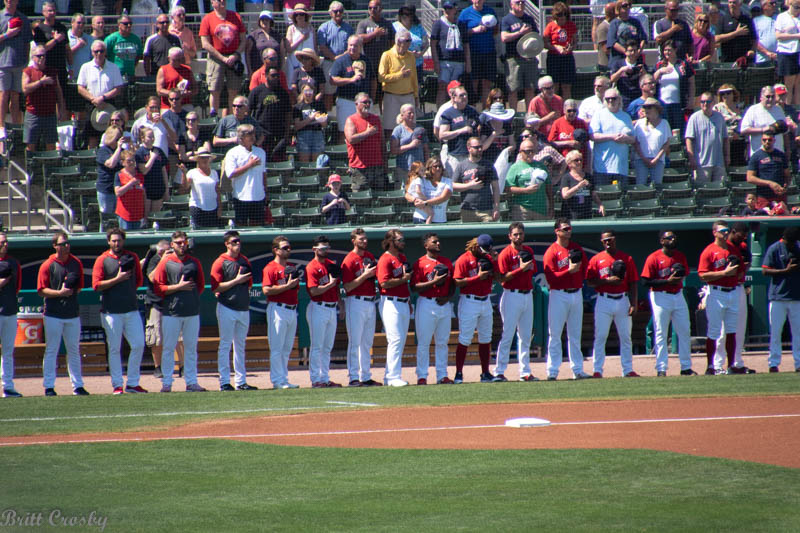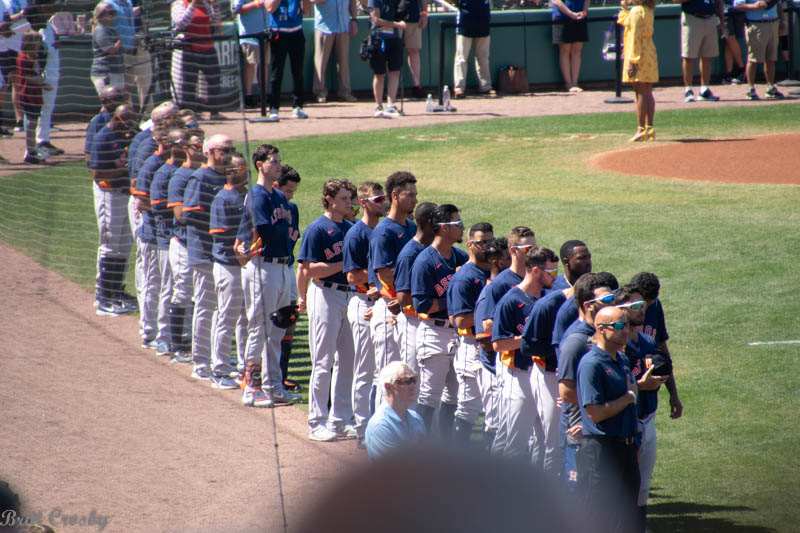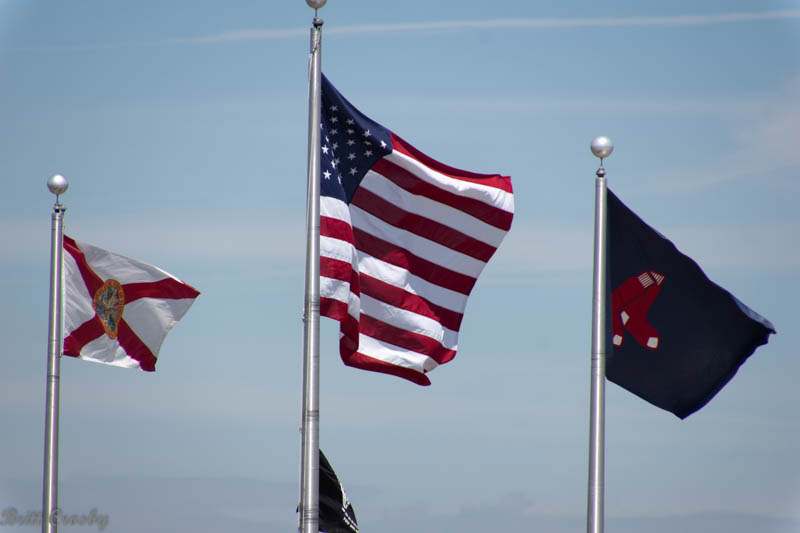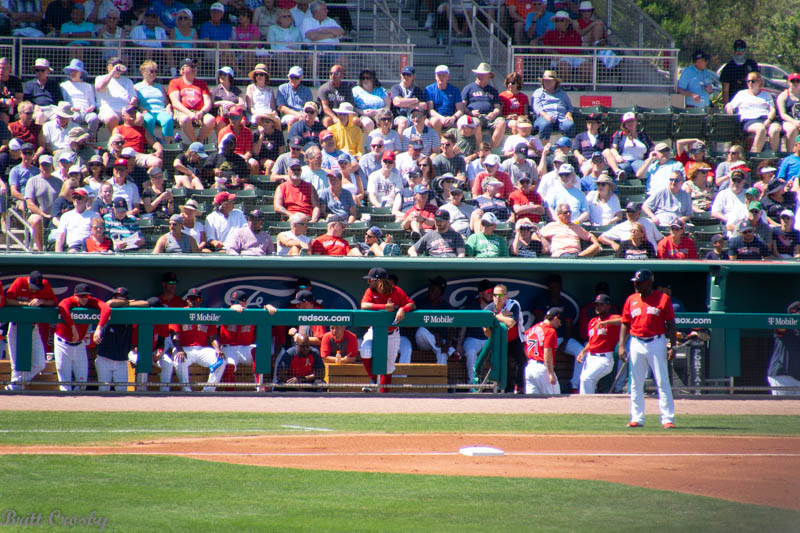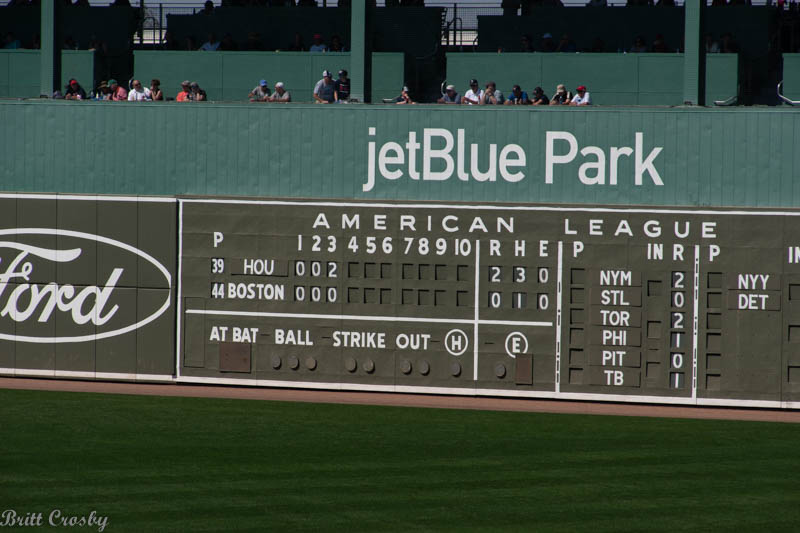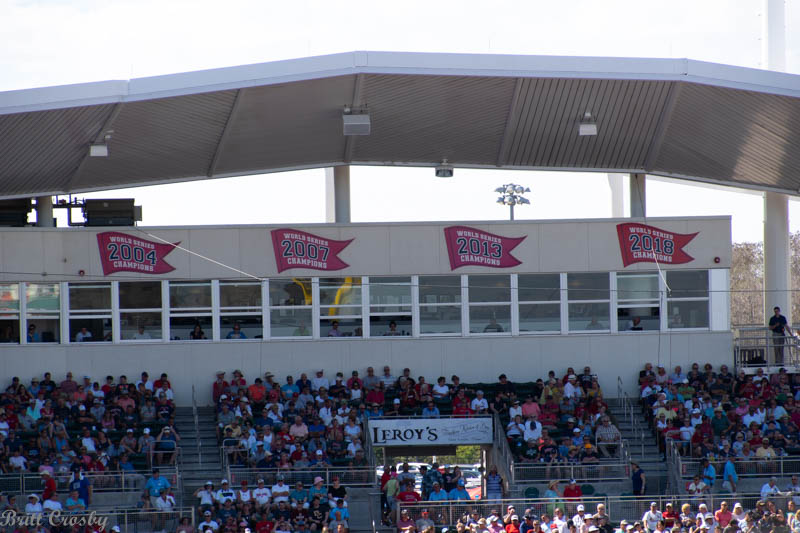 PUNTA GORDA, FL
In the ongoing search for Fireboats, we found our way to Punta Gorda.
A new 2019 Metal Shark 26' is shared by the Punta Gorda Fire and Police.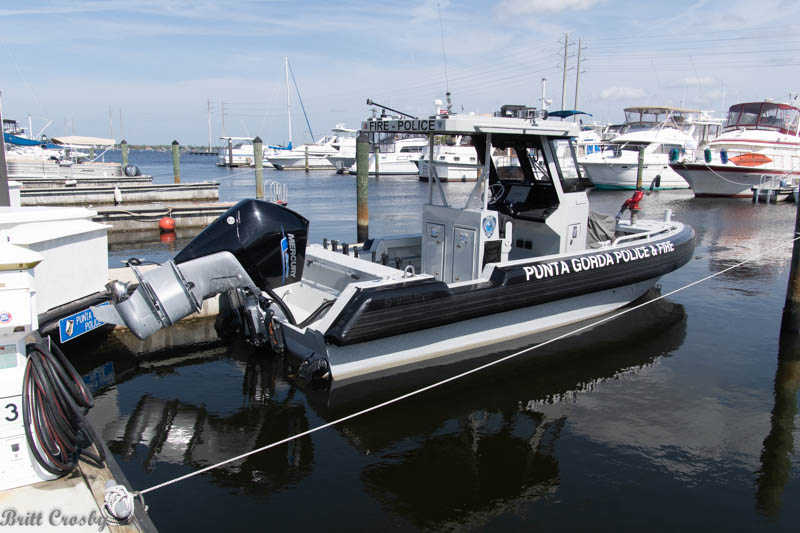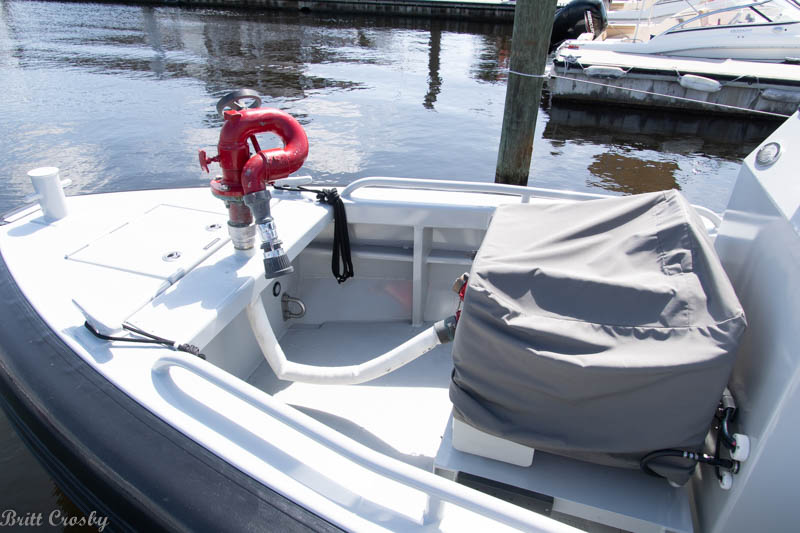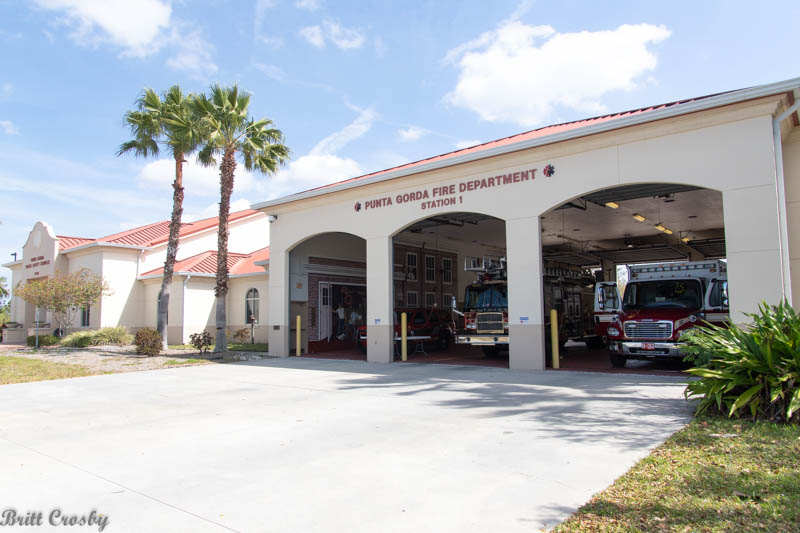 PUNTA GORDA, FL
Headquarters Fire Station 1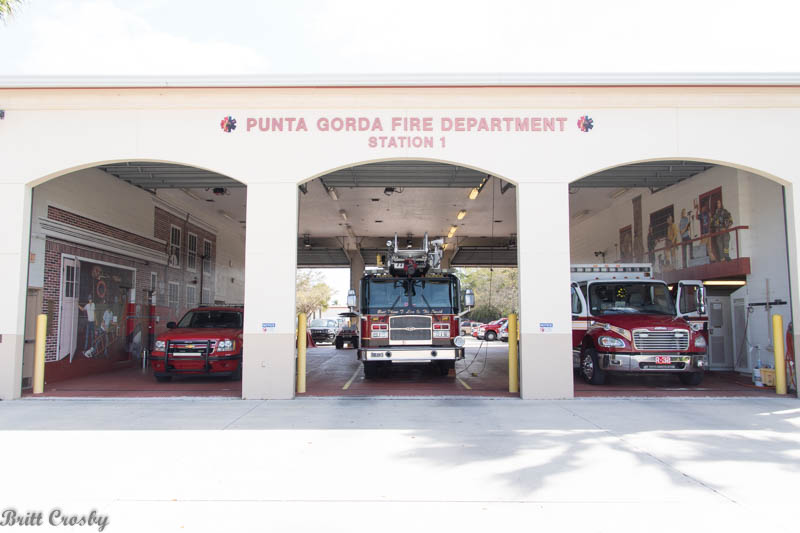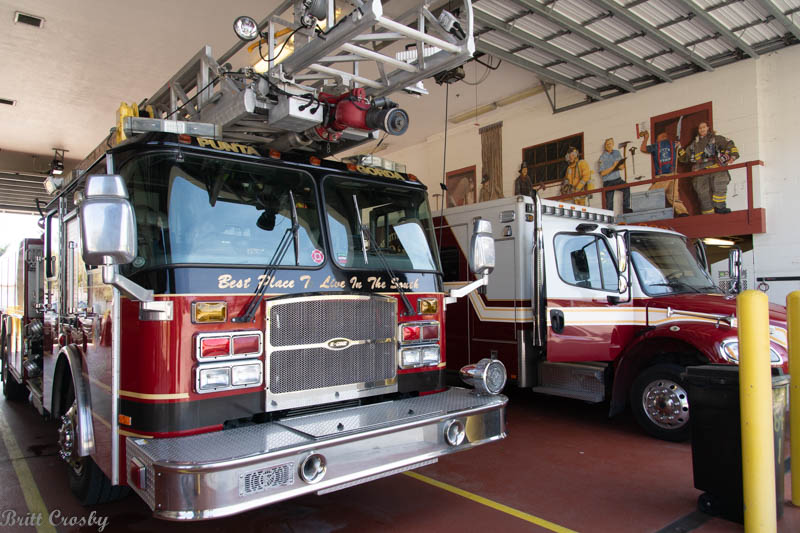 CHARLOTTE COUNTY, FL
Charlotte County Marine 1 was delivered the last time we were here, but we went
to visit its home in Placida at Gasparilla Marina.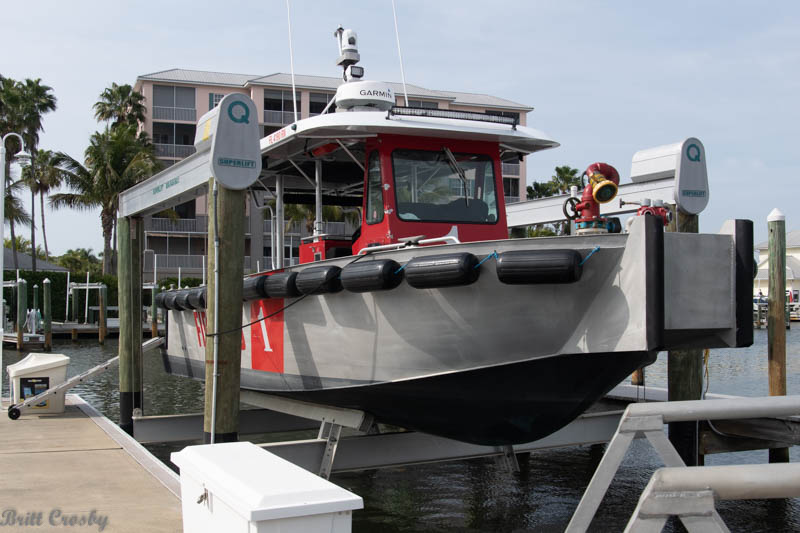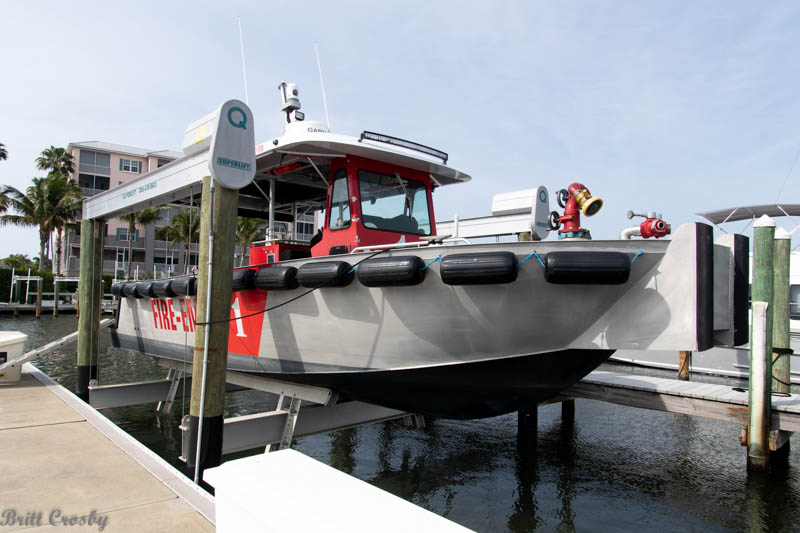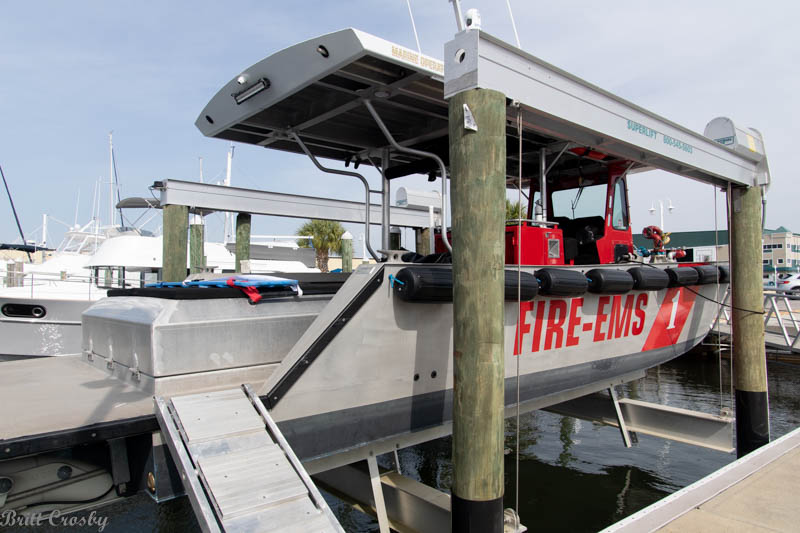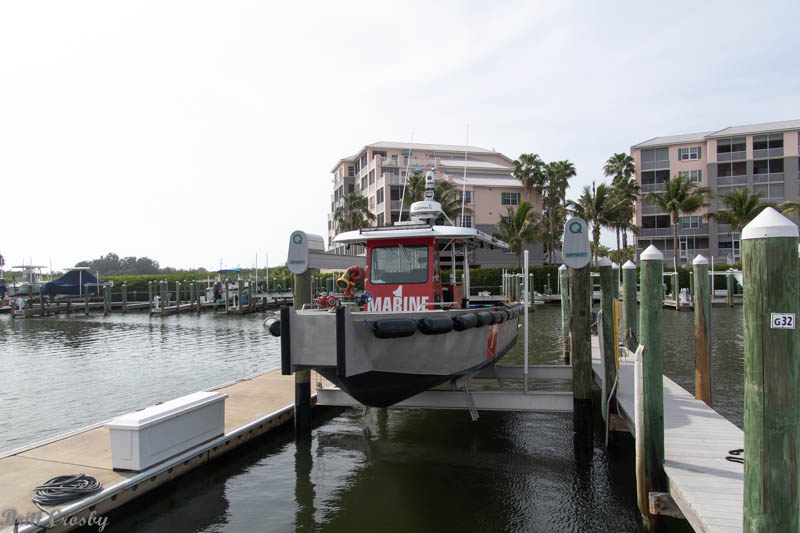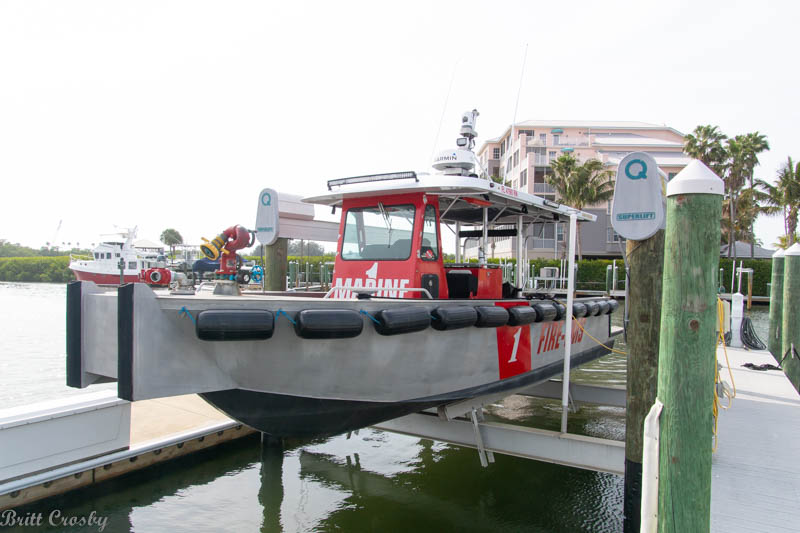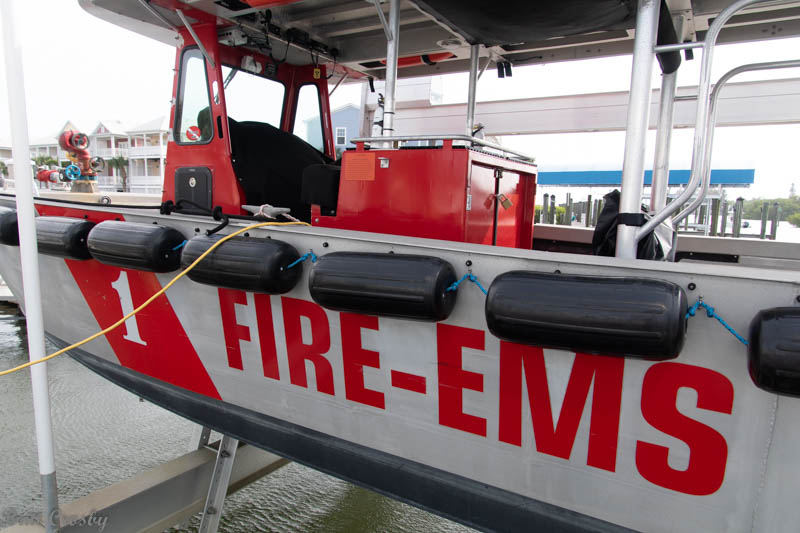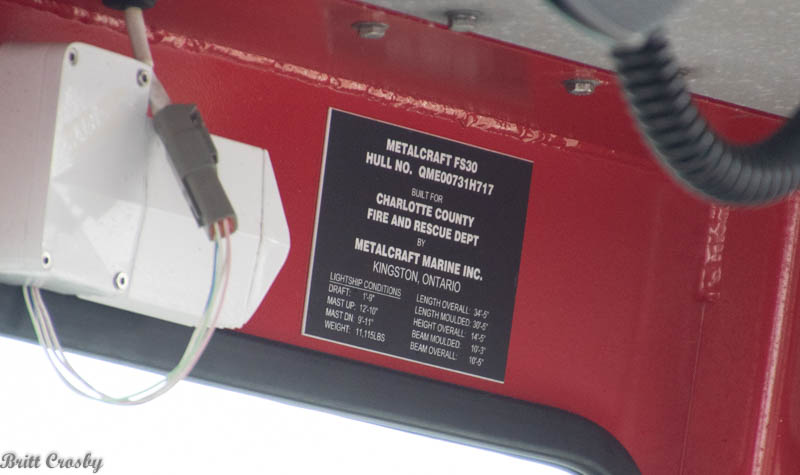 CAPE CORAL, FL
Cape Coral has several fireboats covering its shoreline.
One boats (Marine 7) is located at the Burnt Store Marina.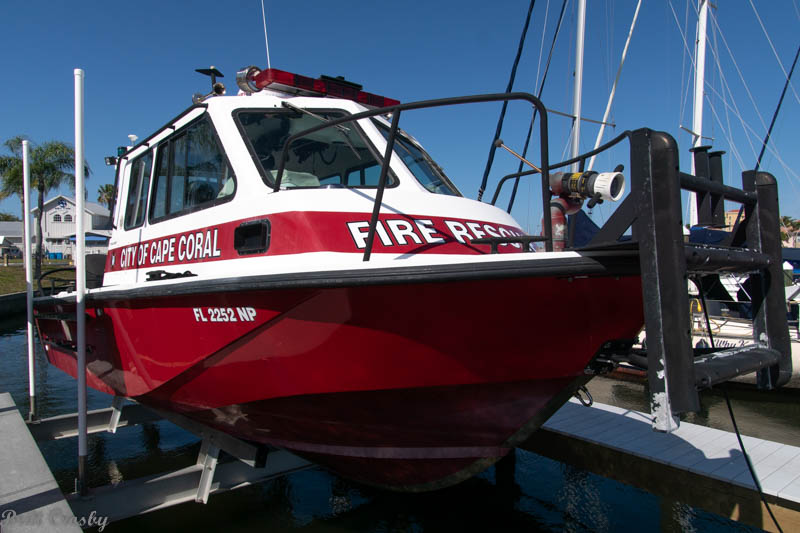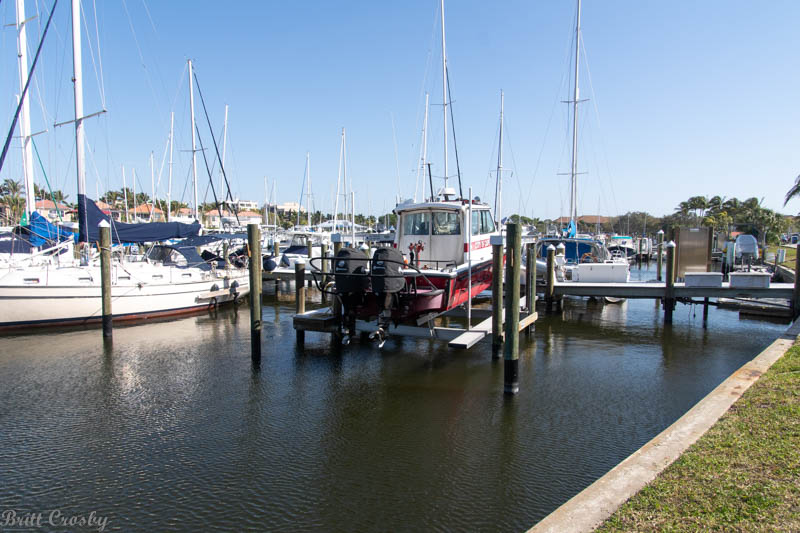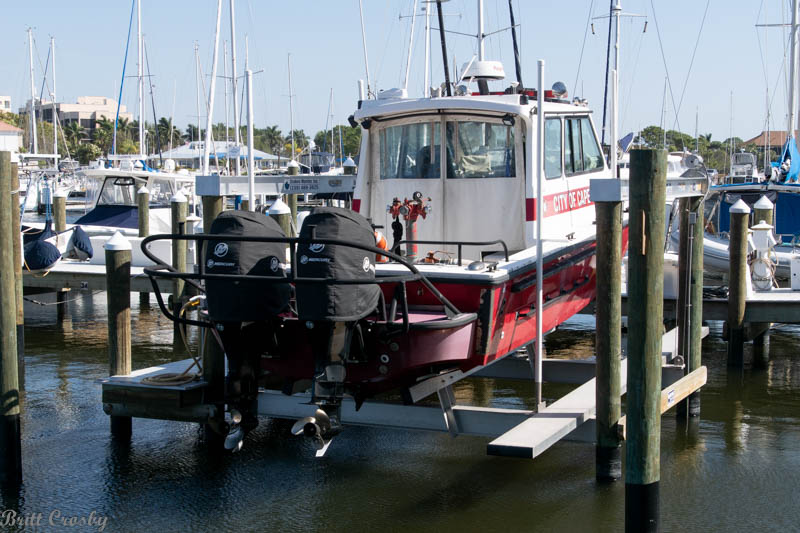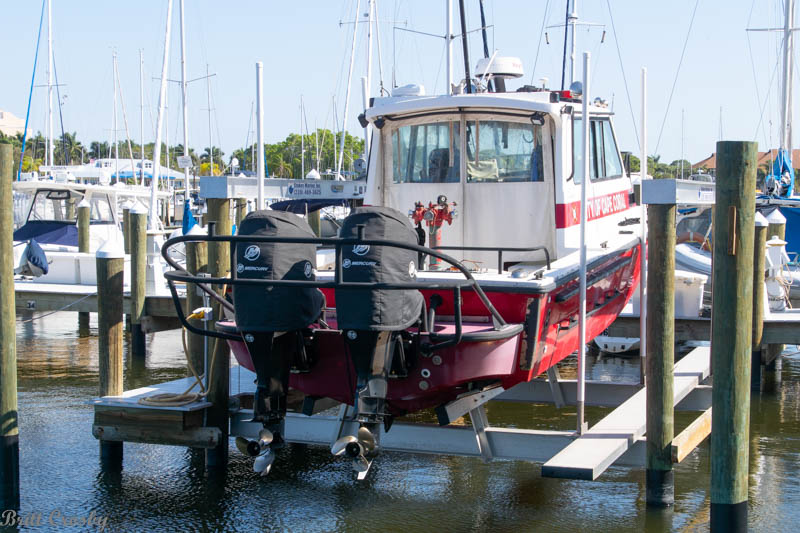 CAPE CORAL, FL
Cape Coral (Marine 1) was found out of the water having work done on it.
CAPE CORAL, FL
Cape Coral (Marine 2) normally found in a station was covering for
Marine 1 while it was out of the water.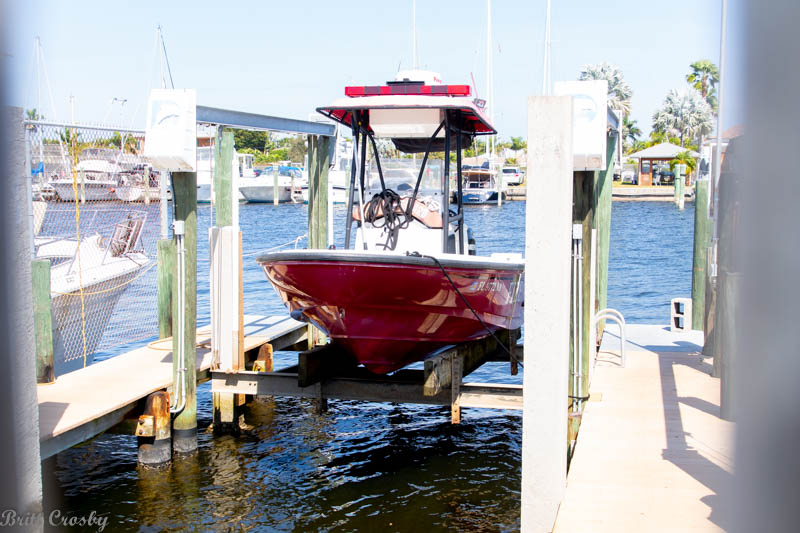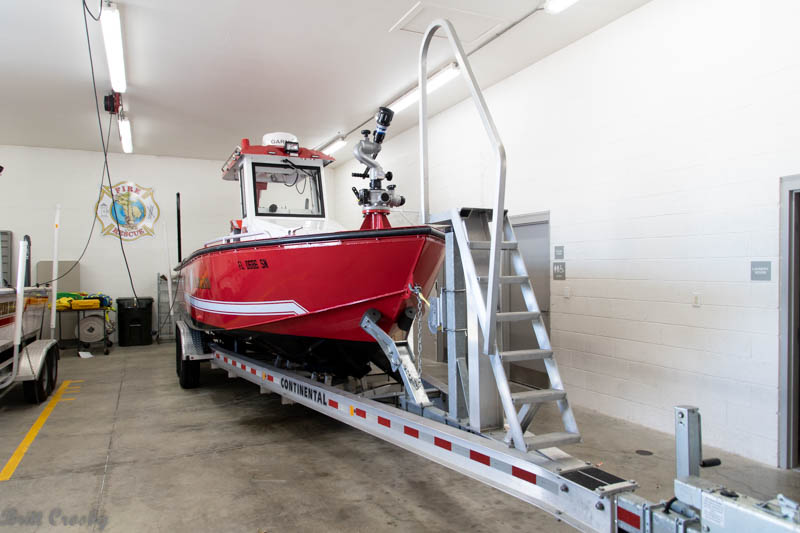 MATLACHA-PINE ISLAND, FL
We found another new Fireboat at Matlacha-Pine Island near Cape Coral.
The Silver Ships Freedom 26 fireboat M-156 was delivered in 2019.
It is powered by a Suzuki 300 HP outboard and can pump 575 gpm.
It joins the department's older Carolina skiff M-151 serving the area.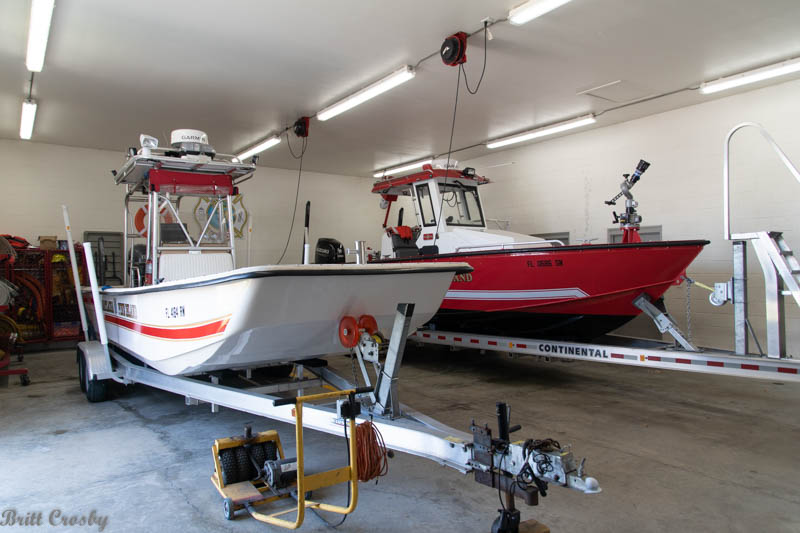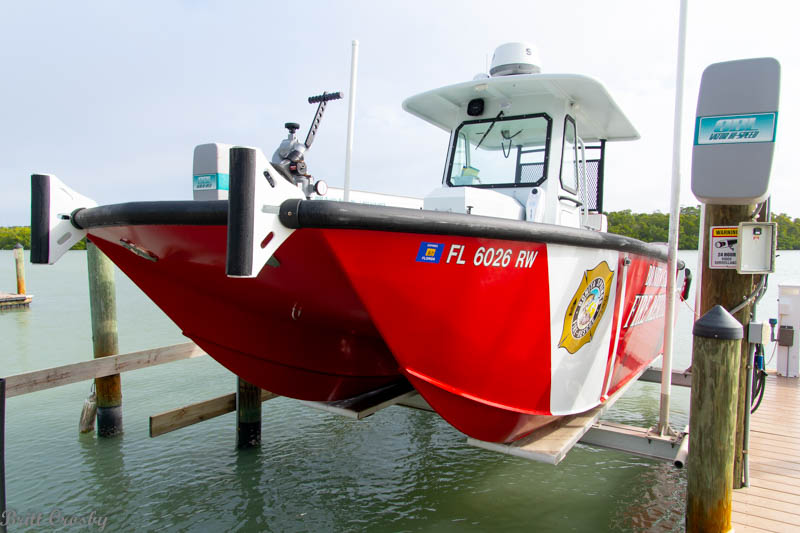 BONITA SPRINGS, FL
The Bonita Springs Fireboat in March 2020
at Station 27.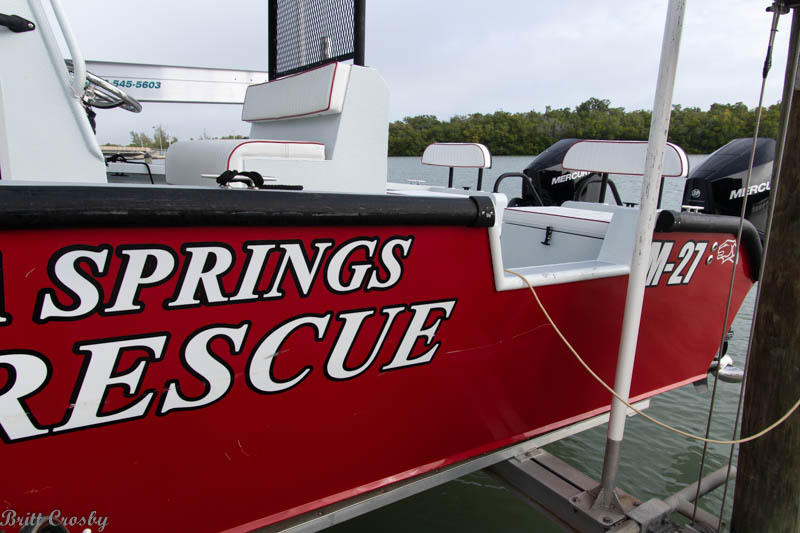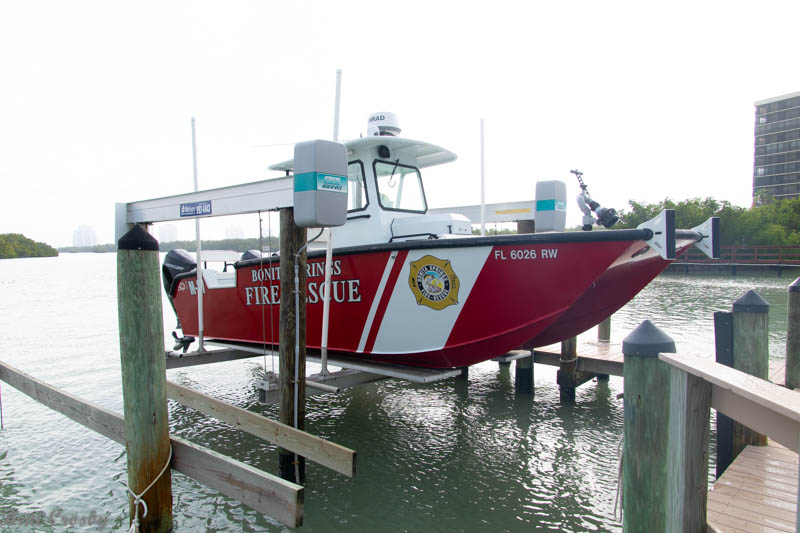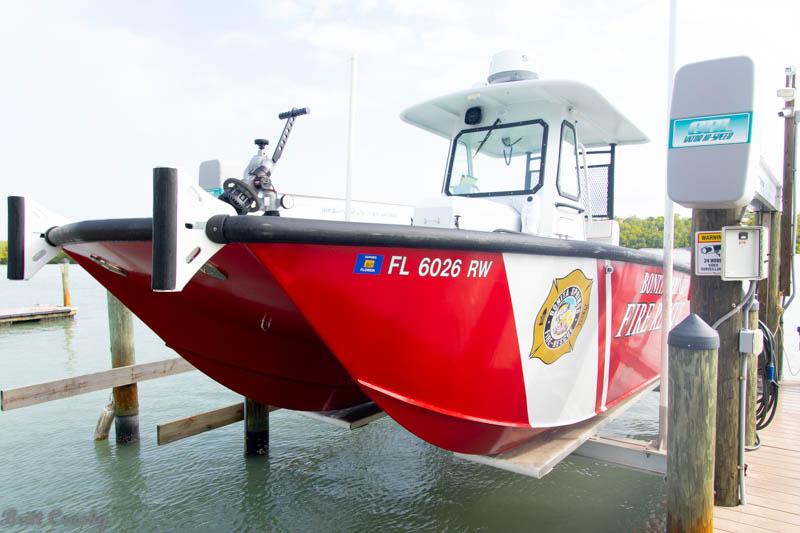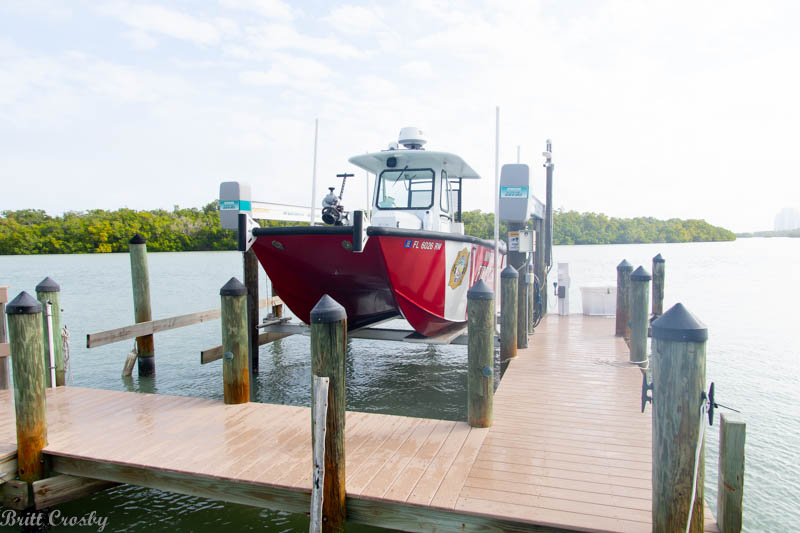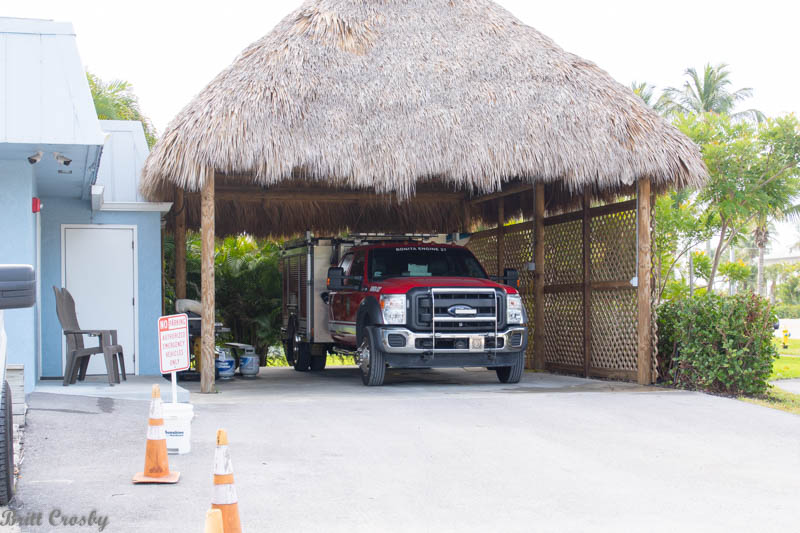 Bonita Springs
Station 27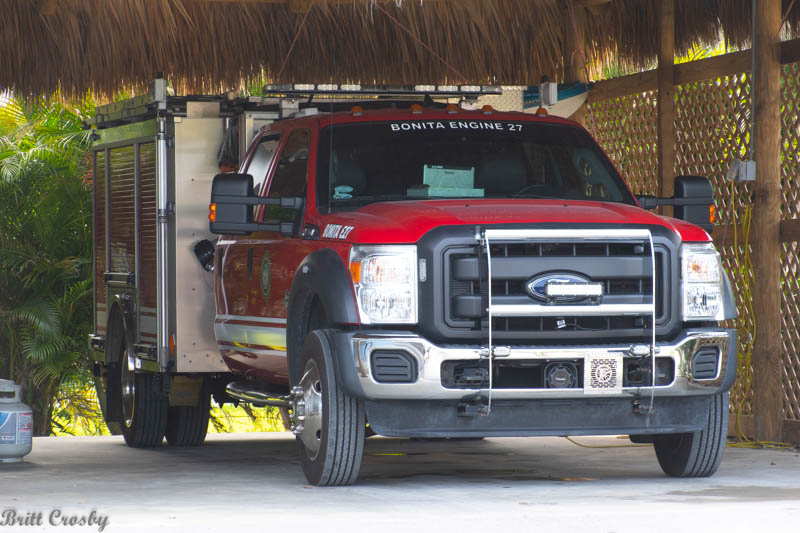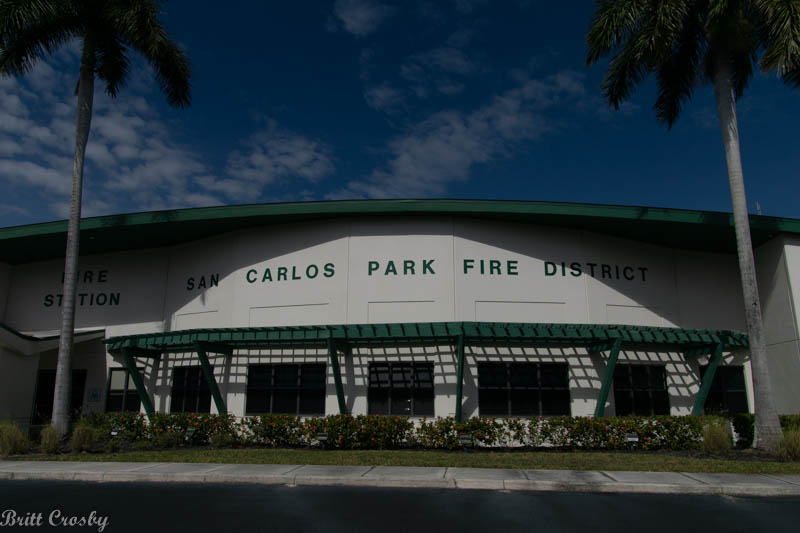 SAN CARLOS PARK, FL
We learned of another new boat from a friend.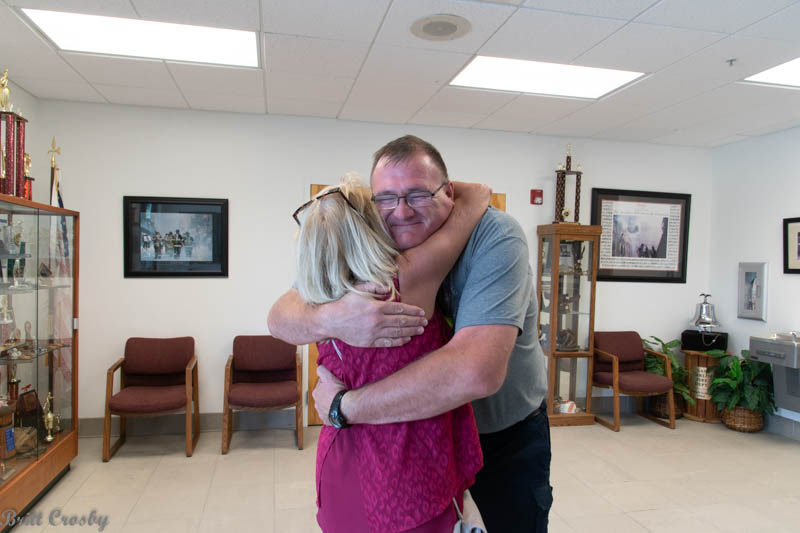 Good to see Marcus who we worked with years ago.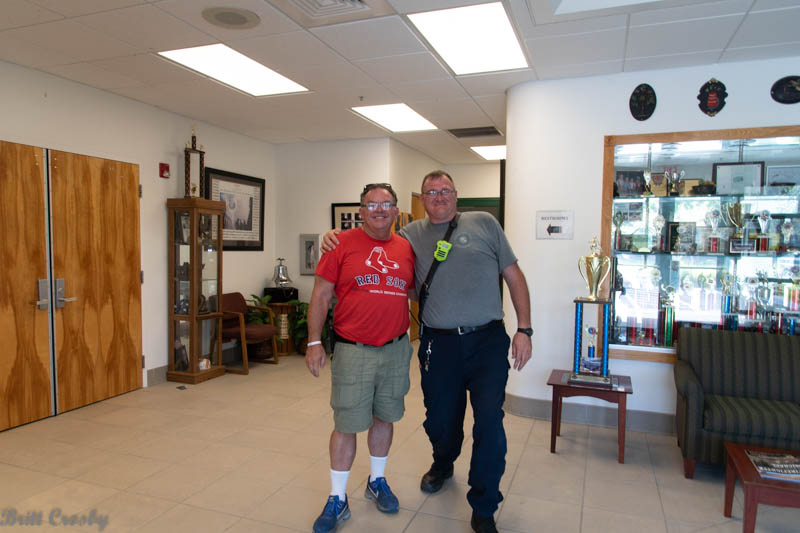 The San Carlos Park boat is brand new.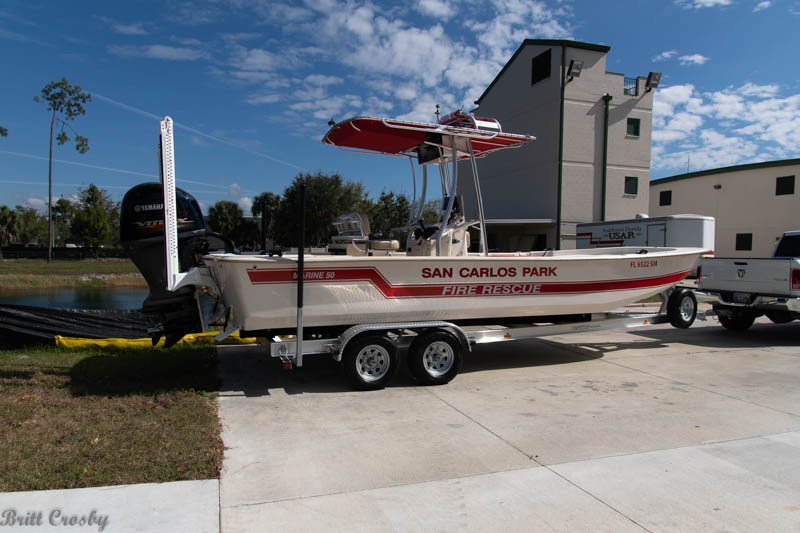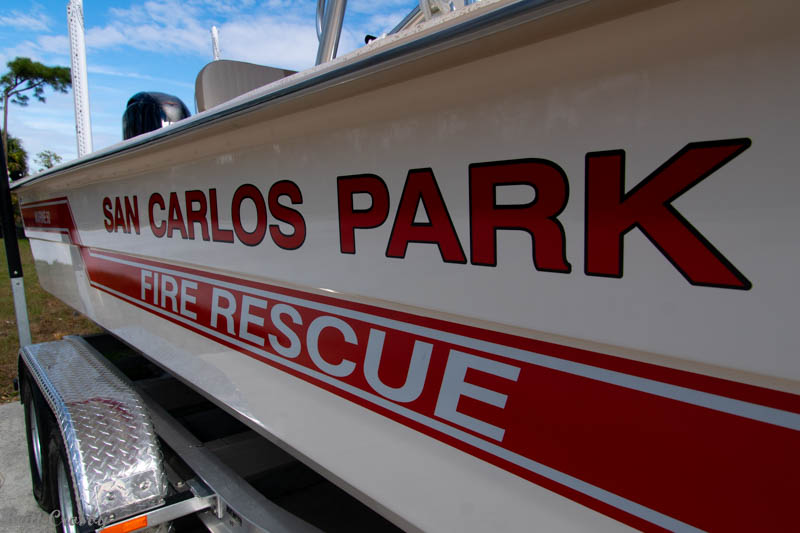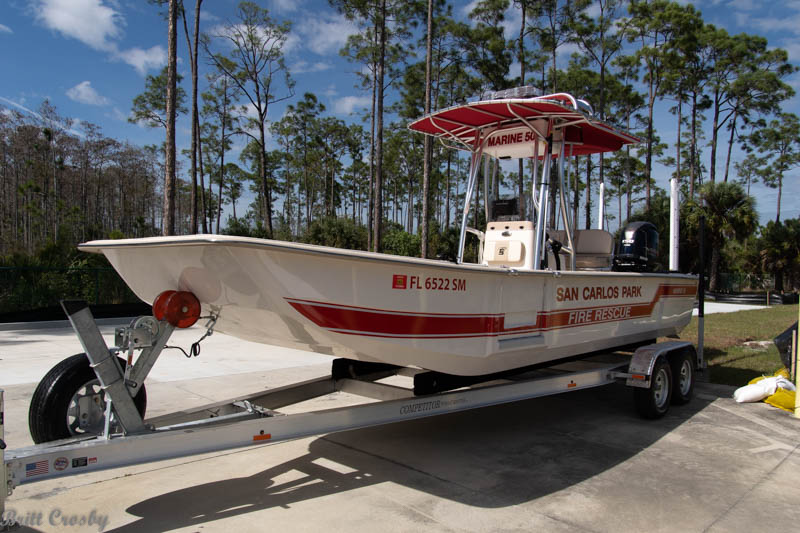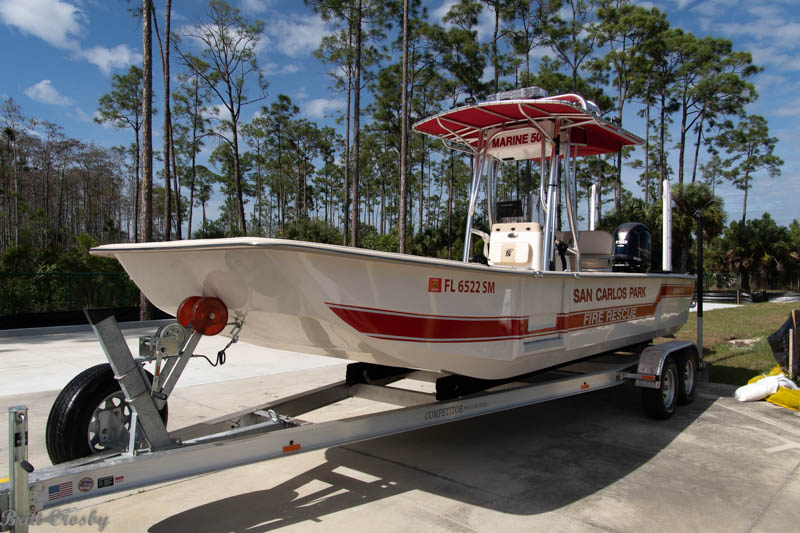 [1 Heading South] [2 DC Visit] [3 Smith Mountain Lake] [4 Rocket Launch] [5 Car & Bike Rally]
[6 DeLand Fire] [7 West Coast Visit] [8 More Photos]

CapeCodFD.com
2020