Falmouth Fire Headquarters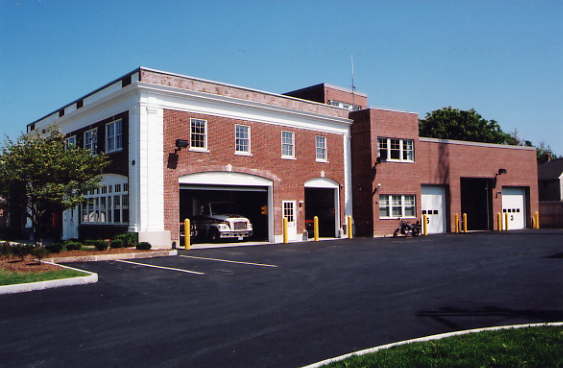 June 2003

Falmouth Headquarters Dedication
Thursday July 31, 2003
1400 hours
399 Main Street, Falmouth Center
Dedicated to former chief Leighton "Pat" Peck

Falmouth Headquarter King Street side Sept 13, 2002.

Falmouth Fire Alarm brand new dispatch area. 9-13-02

The new kitchen at Falmouth Headquarters. 9-13-02
----------------------------------------------------------------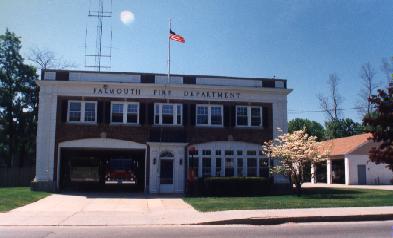 Pre-renovation
Fire Headquarters and unattached Rescue Barn to right.

Rescue Barn
Home to R36 - HR35 - R39

Bays One and Two removed.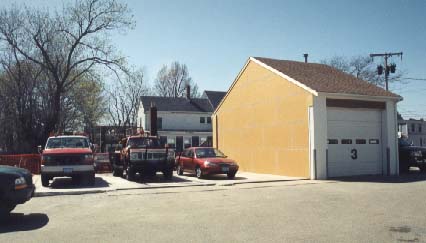 Rescue Barn - April 28, 2001
This separate "Rescue Barn" next to Headquarters will ultimately be removed.
Two thirds of the building were removed to make room for a new radio antenna.
Rescue vehicles previously housed in the building have been relocated
to other stations during the renovations.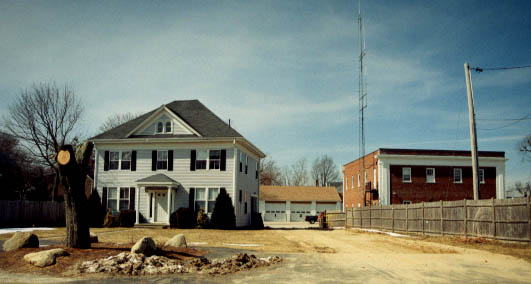 King Street side March 11, 2001
This white house, behind the Falmouth Headquarters, on King Street will be moved.
New Apparatus bays will be added to back of brick fire station with drive through bays
coming out here onto King Street. The rescue barn will be eliminated.
King Street side August 2001
Digging the hole for the new addition.
Dec 3, 2001
Steel is going up at the Falmouth Fire Headquarters site.
March 3, 2002
Falmouth HQ taking on a much different appearance.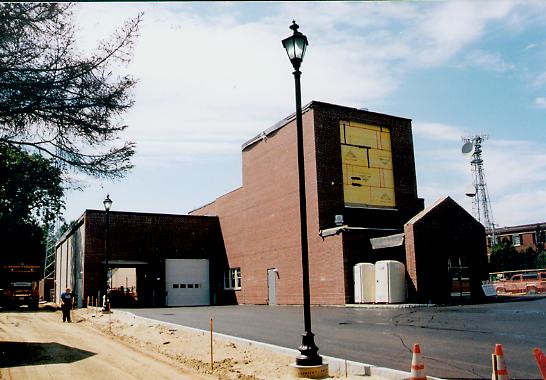 July 17, 2002
King Street side with brick and paved driveway.
July 17, 2002
King Street side will be public entrance.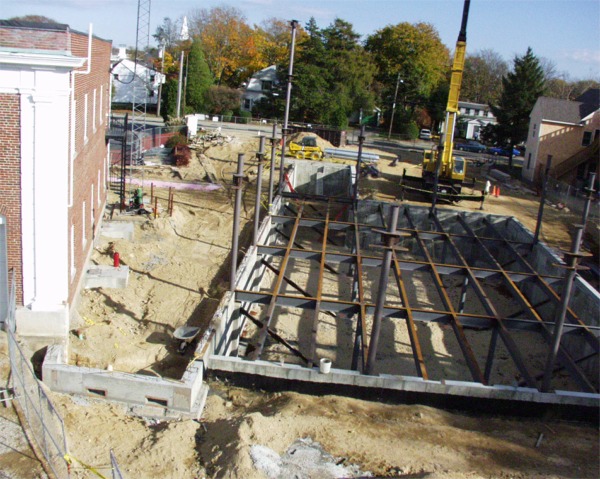 Foundation and floor beams of new apparatus room.
Nov 2001.
Dec 3, 2001
July 17, 2002
West side of building taking shape.
This will be the primary apparatus side of the building.
March 3, 2002