New Forestry Unit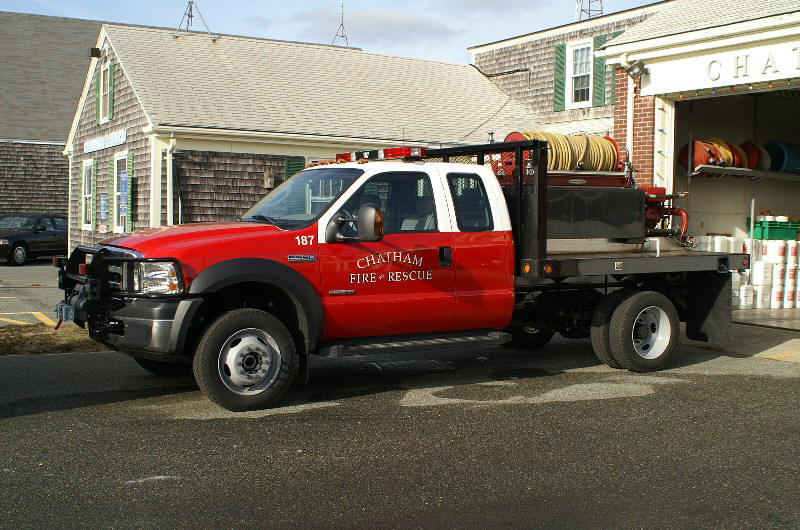 Chatham Forestry 187
2007 Ford F550 4x4 / with 250/240/10A skid tank & pump from
old 187.
Dec 22, 2006


New Ambulance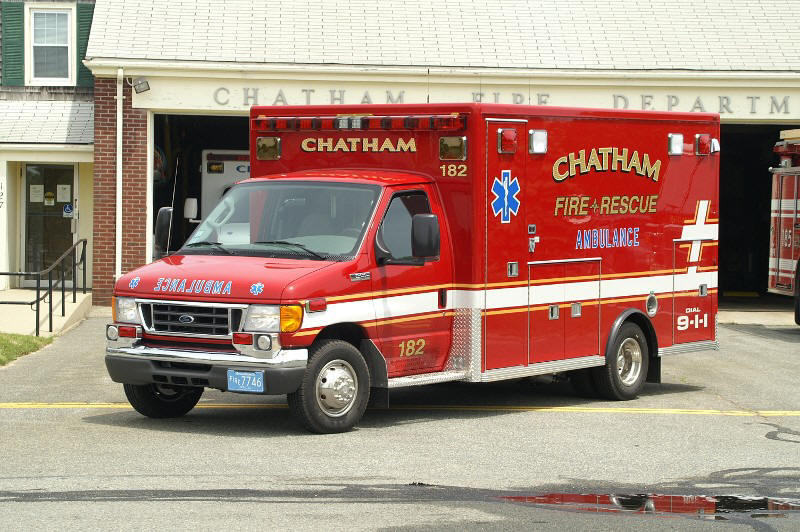 Ambulance 182
The new Chatham ambulance is a 2006 Ford / Lifeline Type III
that went in service in June 2006


New Ambulance

Rescue 183
2003 Ford / Lifeline Type III Ambulance


New Chief Car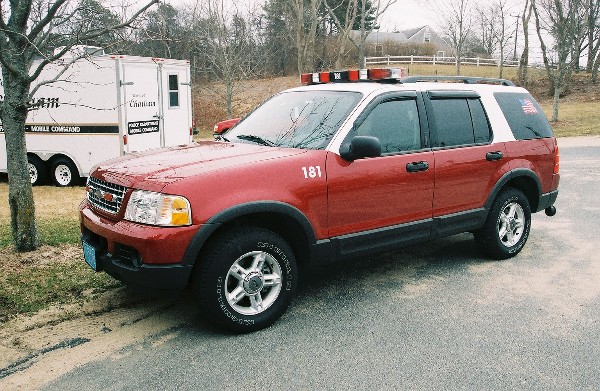 Car 181
2003 Ford Explorer 4x4 Fire Chief Car




Deputy Car

Car 391
Formerly Car 181
1998 Ford Explorer Deputy Chief Car


New Pickup Truck

Car 180
2003 Ford F250 4x4 Pickup Truck

Fire Prevention Vehicle
Car 392
Formerly Car 180
1996 GMC Pickup
Fire Prevention vehicle 2003

New Rescue Boat


Chatham Boat 399
2003 Zodiac 15' rigid hull inflatable / 40 hp Suzuki.
June 2003

New Chatham Console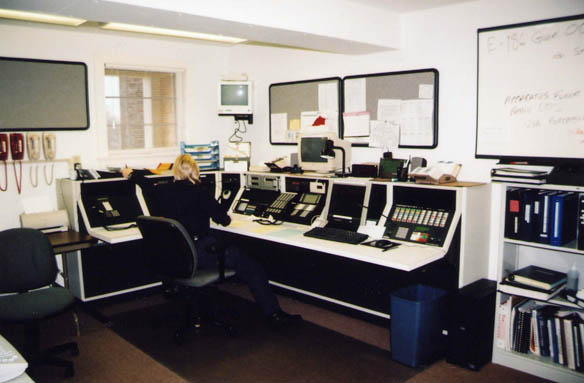 Chatham Fire Alarm
Chatham FD recently renovated its communications center at Headquarters. A new console replaced a much older one in a newly expanded radio room. The work was completed in December 2002.


Chatham Fire Department New Trailer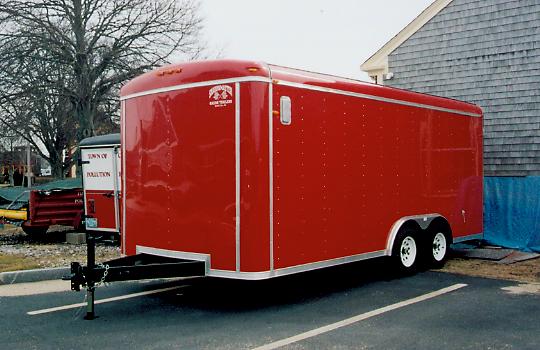 Photo Spring 2002
2002 Trailer
Expected to be used for special hazards.

Chatham Fire Department's New Ambulance

Rescue 184
In Service May 2002
2002 Ford E450 super duty / Lifeline Type III Ambulance
EMS Rescue 358