CapeCodFD.com
~ ON THE ROAD AGAIN ~
6-NEW YORK CITY
DECEMBER 2015
Posted December 29, 2015
1-MARYLAND 2-VIRGINIA 3-SAVANNAH GA 4-FLORIDA
5-NORTH CAROLINA 6-NEW YORK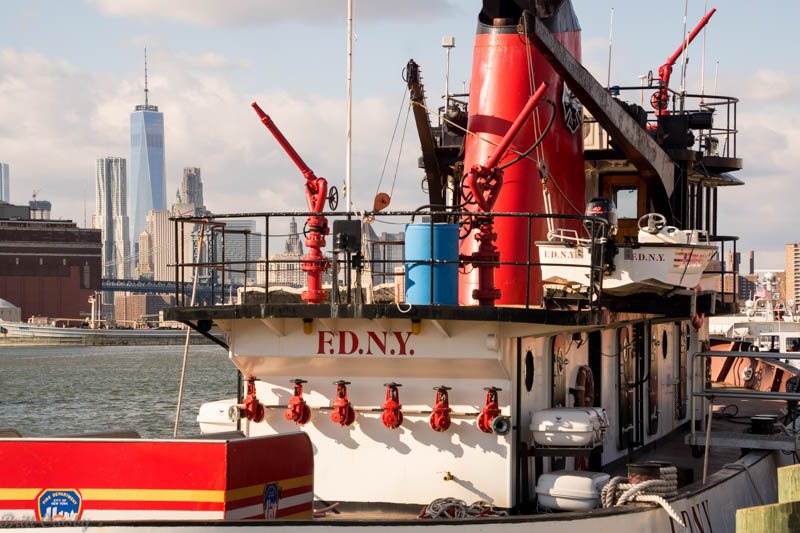 In November 2015, we set out on another road trip. This trip would take us down through
eastern Maryland visiting several fire boats, on to the greater Virginia Beach area, then
south to Savannah, Georgia, and ultimately to Florida for a few weeks. The return trip
took us up into the Charlotte, North Carolina area, then to the Richmond, VA area, with
a final big stop in New York City before heading home.
The trip included a few fire stations, fire boats, and apparatus as well as special visits
with family and friends to wrap up our 2015 traveling.
Enjoy!
We went into New York City on a beautiful sunny Saturday.
First we stopped by Marine 9 on Staten Island to see what might
be new since last time. The "Fire Fighter II" was out training but the
two smaller Marine 9A and Marine 9B were at the dock as well
as a SCUBA boat.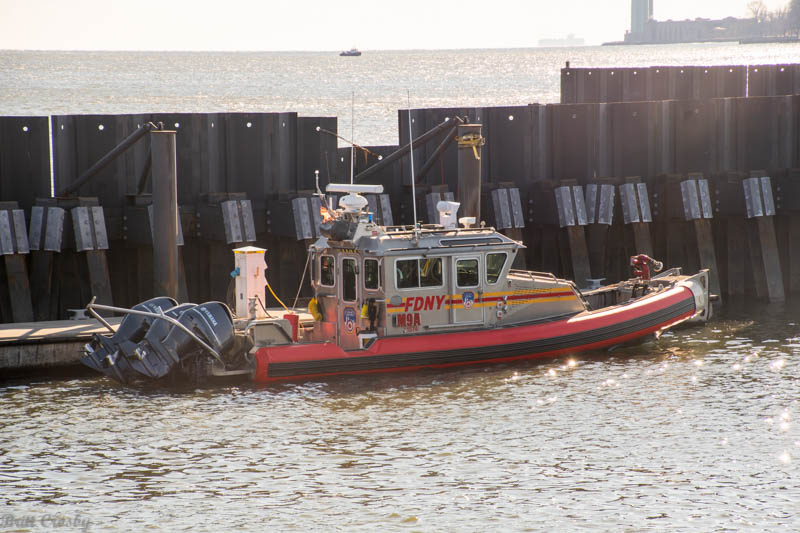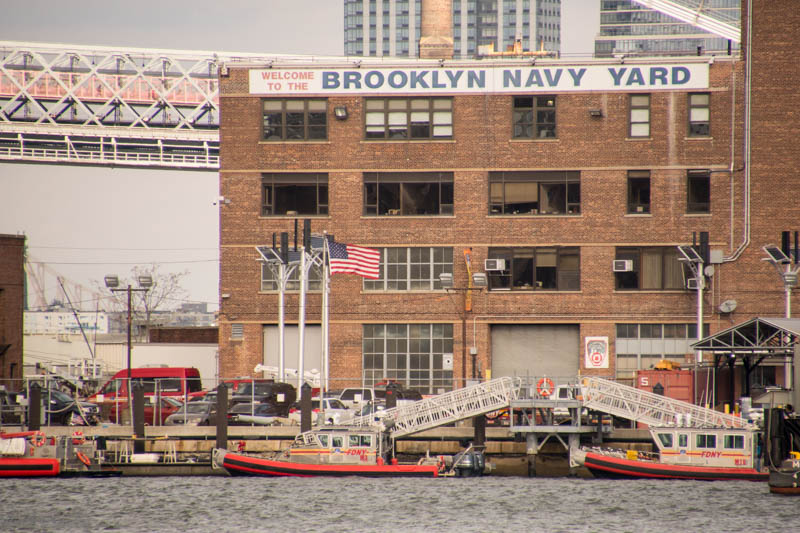 The Marine Division of the FDNY is located at the old Brooklyn Navy Yard.
A number of boats are operated from here. The active boats are known as
Marine Company 6. In addition, the spare boat (s) are kept here and since
it is winter, most of the small and seasonal boats are stored here this time.
A new red building has been added since last time.
This building allows the FDNY to conduct necessary maintenance
inside and out of the weather.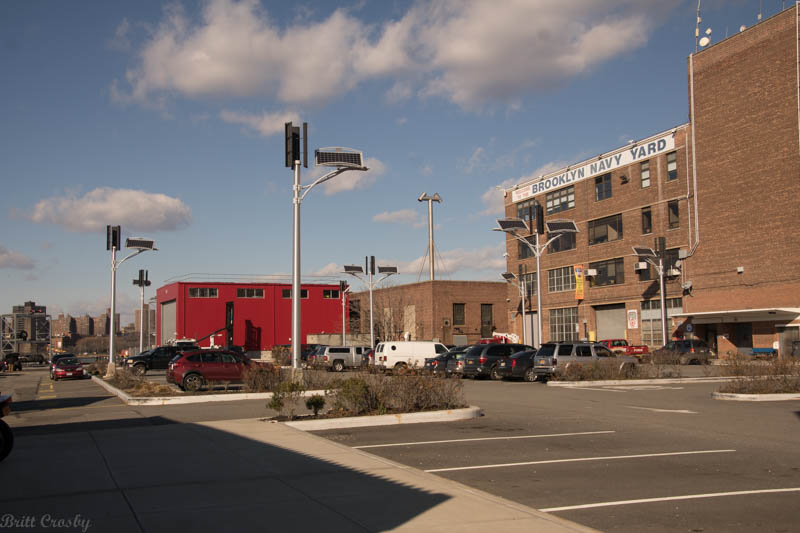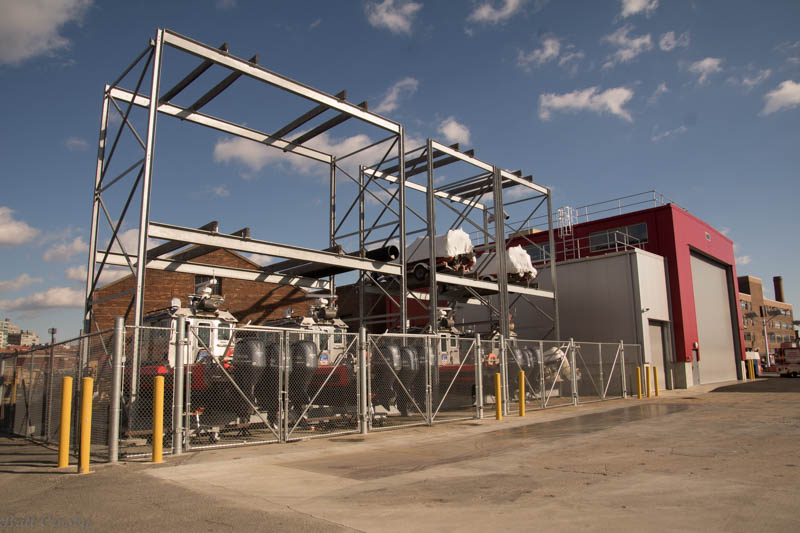 A storage rack system has also been added since my last visit.
The racks and a fork lift enable the FDNY to properly store most
of their small and seasonal boats.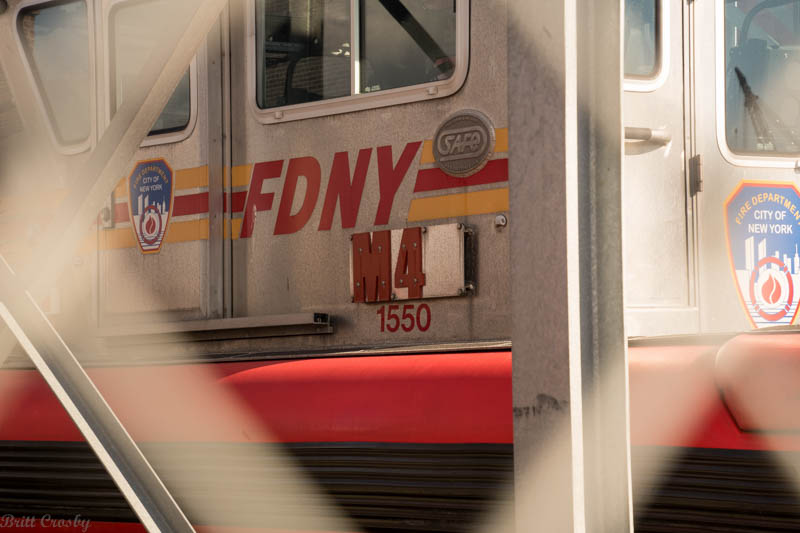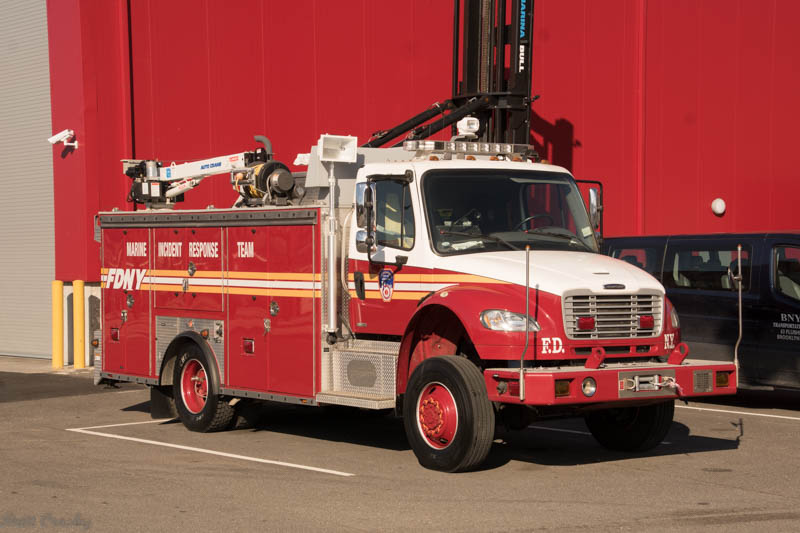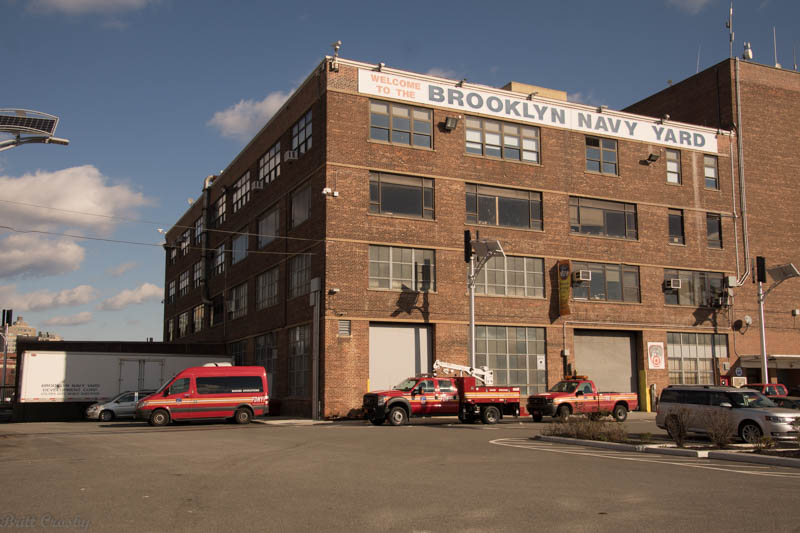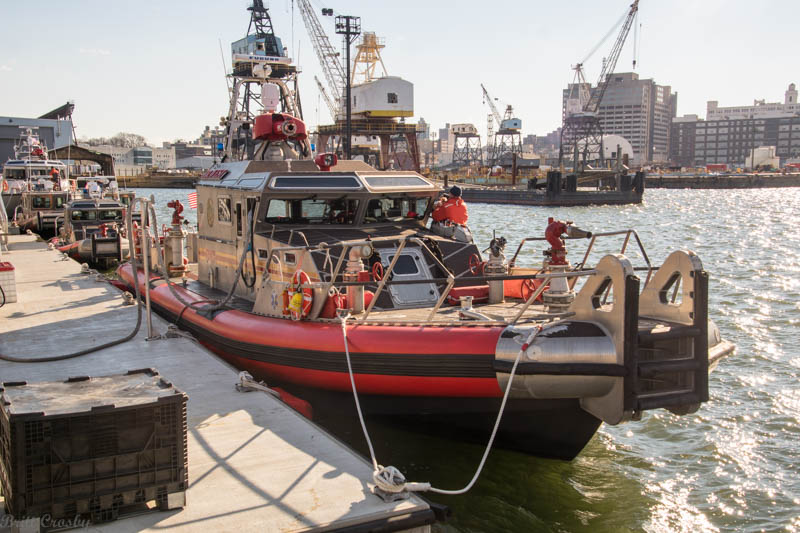 Marine 6
"The Bravest"
2011 65' Safeboat 7000 gpm
The primary boat here at Marine 6 for the past few years has been "The Bravest"
It is fast and capable of approximately 50 knots with jet propulsion.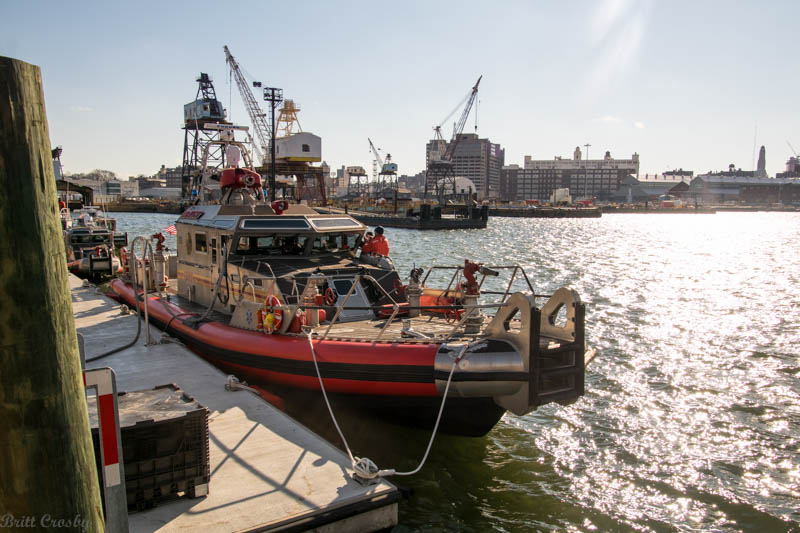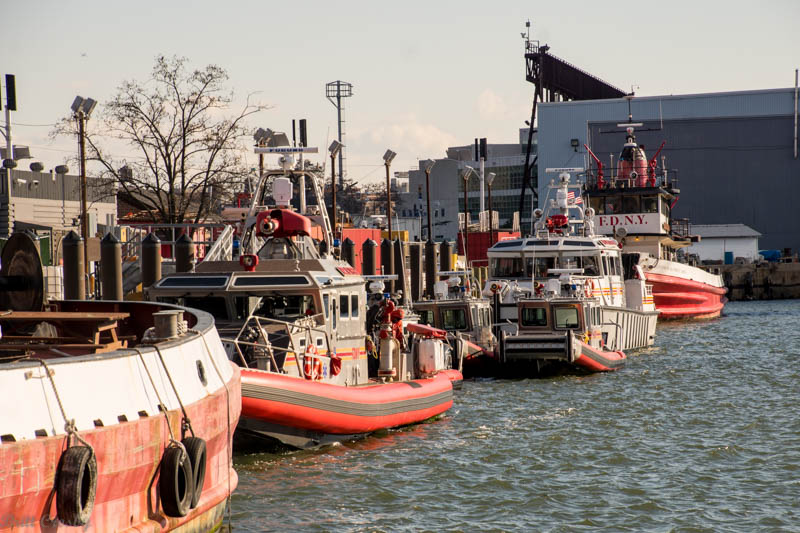 Located along with the Bravest is another brand new Marine Co.6
that was delivered in the Fall of 2015.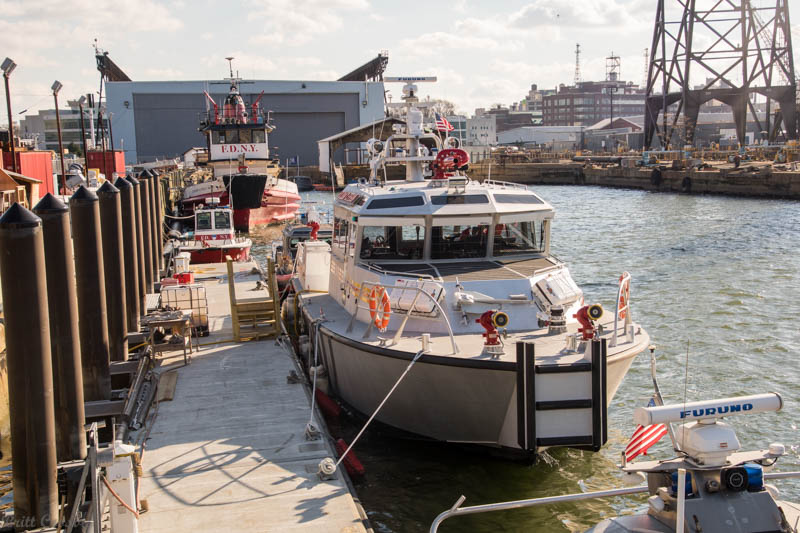 The "new" Marine 6 is the "William M. Feehan" named for the former FDNY
Chief and Deputy Commissioner who was killed on September 11, 2001.
The "Feehan" was built by MetalCraft and is a modified FireStorm 70
that is 66' in length and 18' in beam, about 3 or 4 feet narrower than standard
FireStorm 70 vessels. This allows the travel lift and FDNY facilities to manage
the boat here at the Marine Division. The boat is all aluminum and unlike other
FDNY boats is not painted red. The boat has jet propulsion and two pumps
capable of about 8,000 gpm total. It also carries about 200 gallons of foam
and has significantly more interior room than the "Bravest" making it more
capable in certain conditions that the other boat.
By having these (2) Marine 6 boats available, it assures that this boat station
will always have a boat available even when one is out of service for maintenance
or is off at another incident.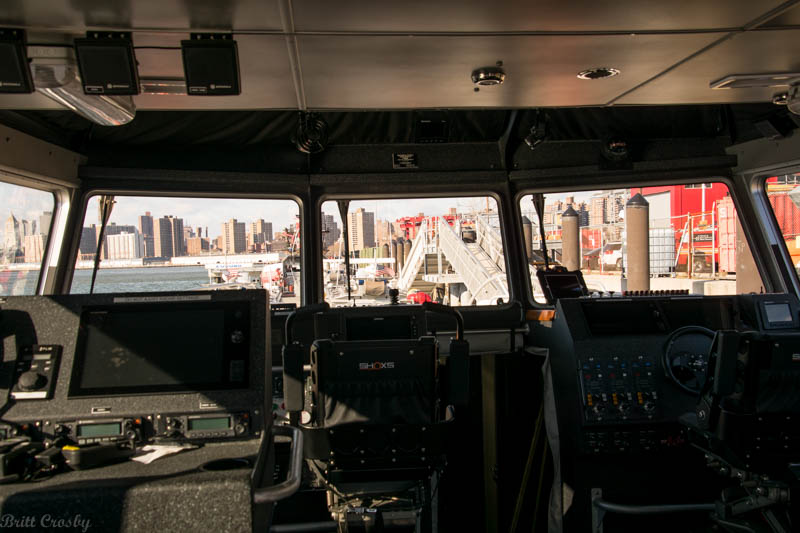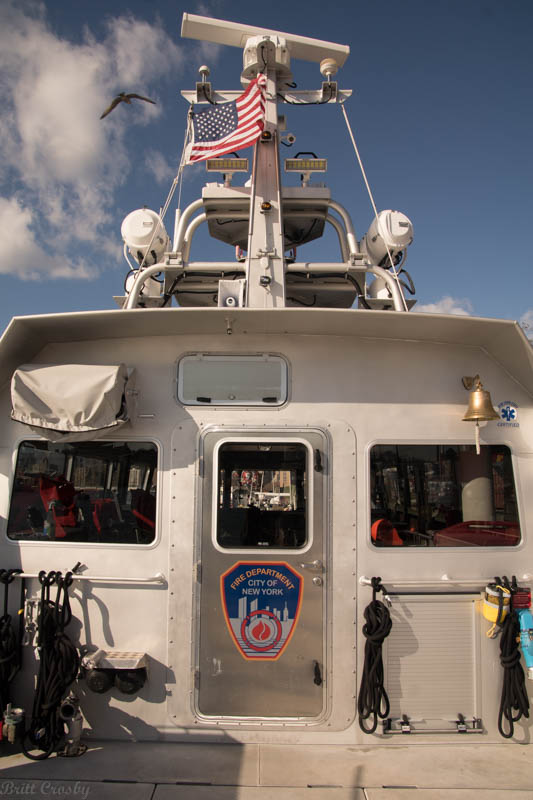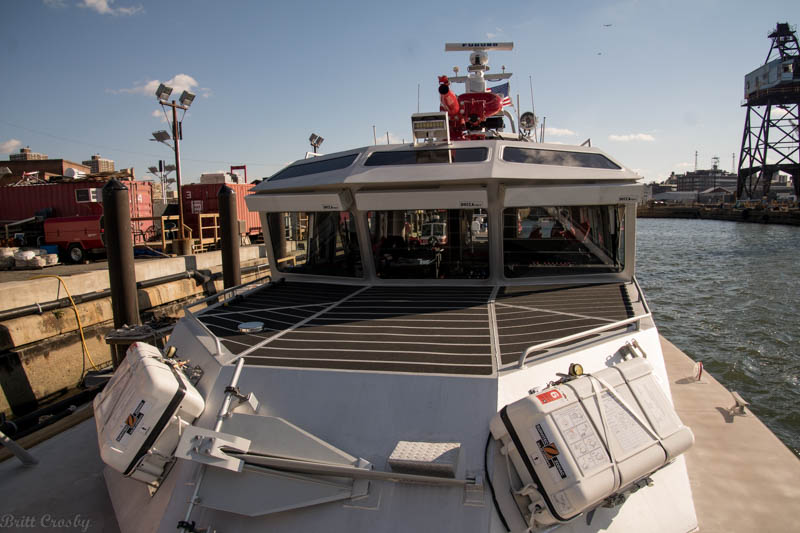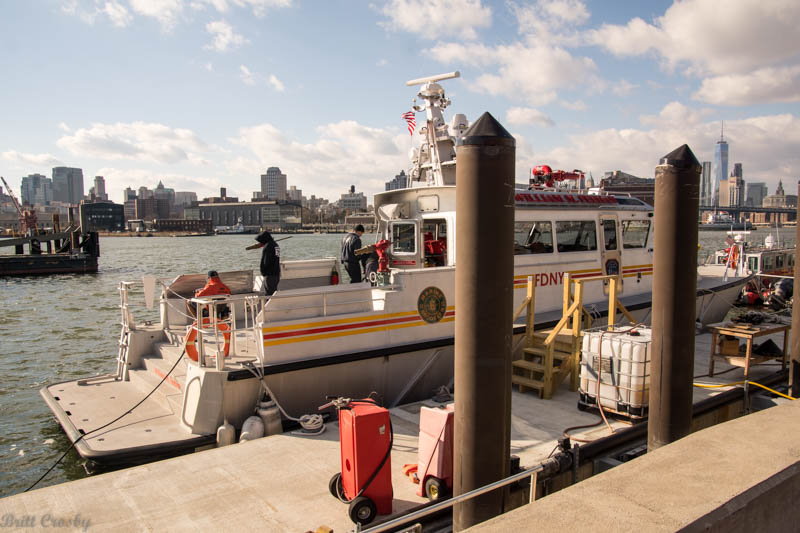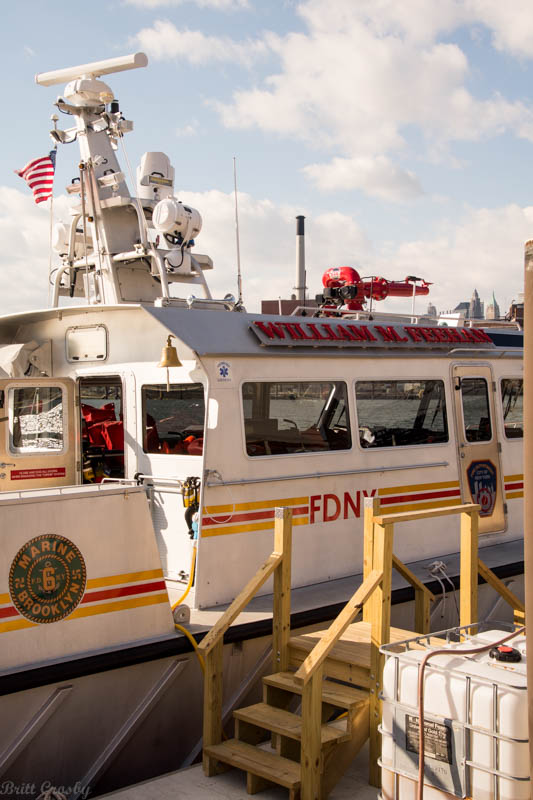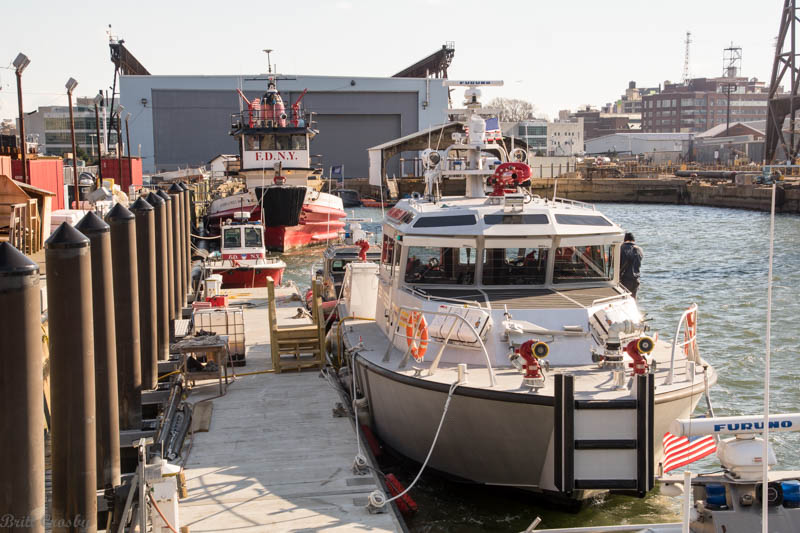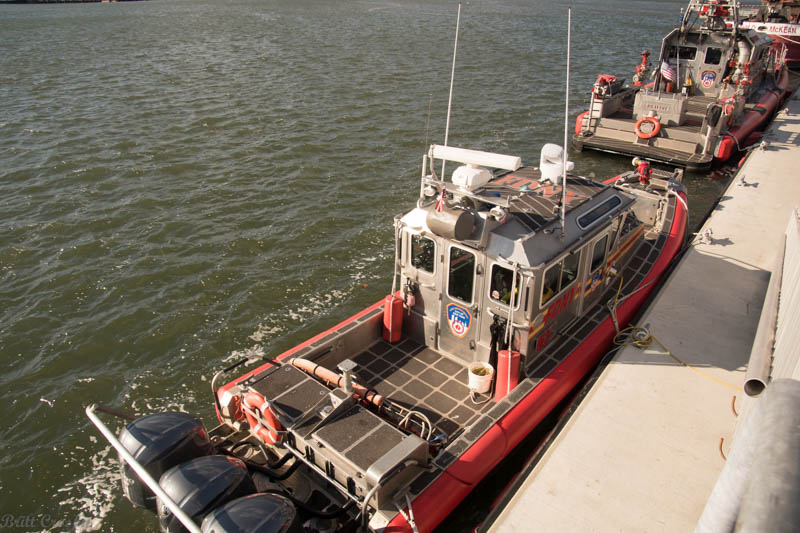 The FDNY added a number of fast small boats in recent years.
Some are for seasonal use: Marine 3, Marine 4, and Marine 8.
Others are ALPHA boats which are small firefighting capable
boats that are quicker out than the 140 foot big boats and can get
into smaller and shallower areas that the big boats may not.
There are also BRAVO boats which are similar, but do not have
fire pumps. These are primarily for EMS and Dive incidents.
Additionally, there are some boats similar to the ALPHA boats
used for the Division Commander and for special details
or substitutions.
Besides these, are some of the utility and small Whaler type boats.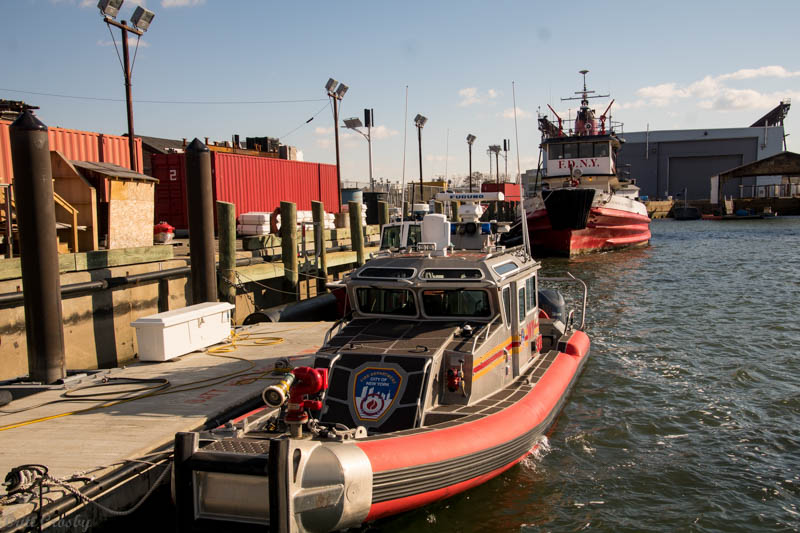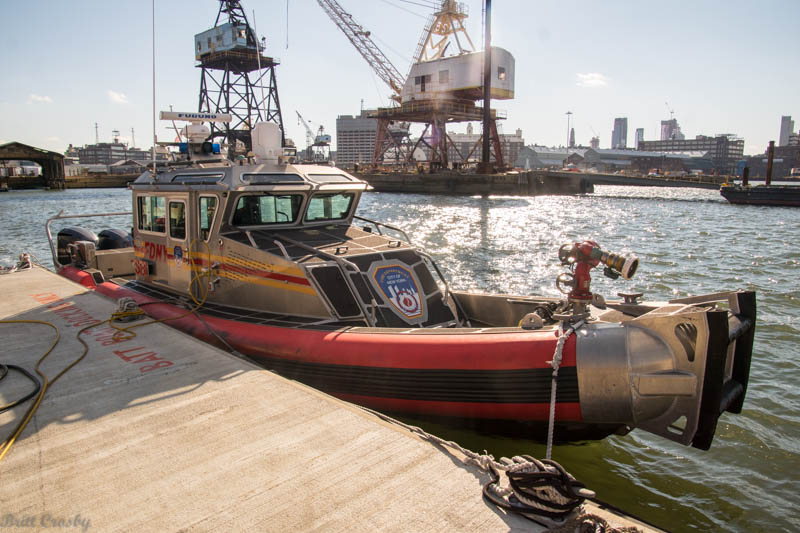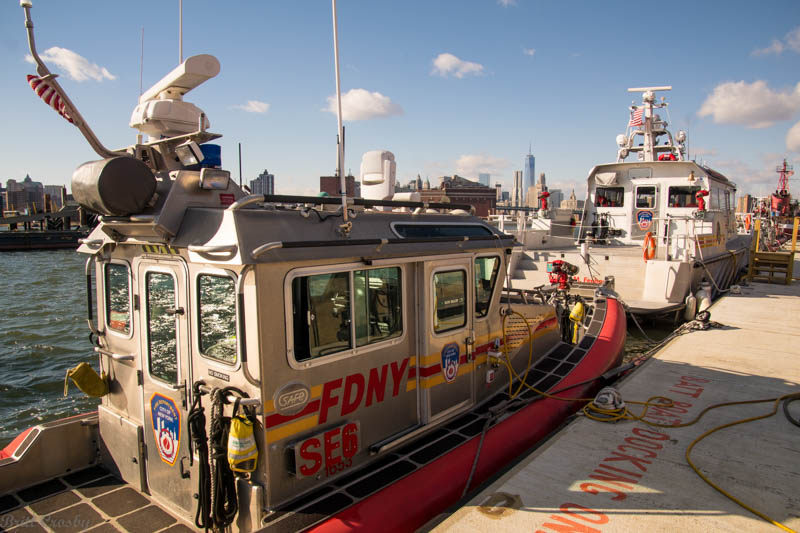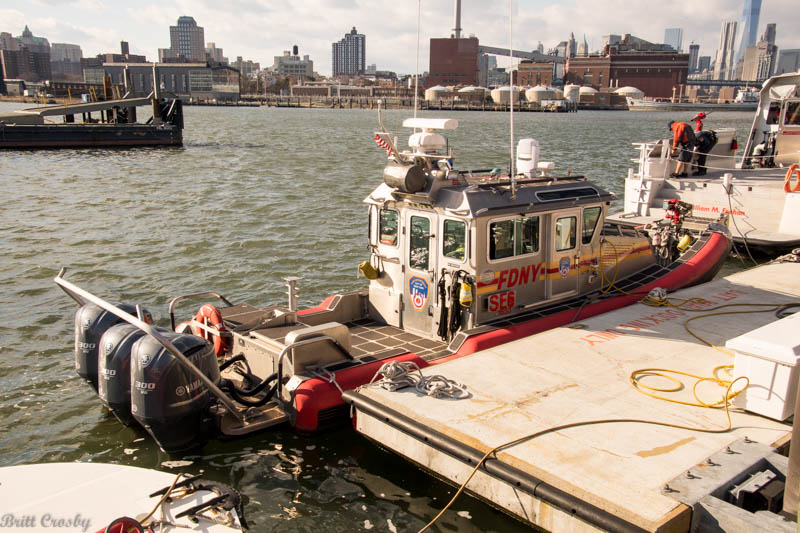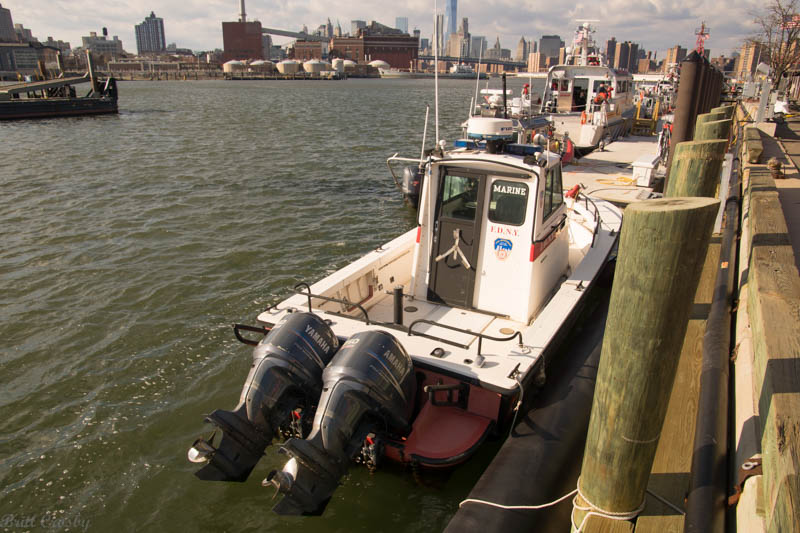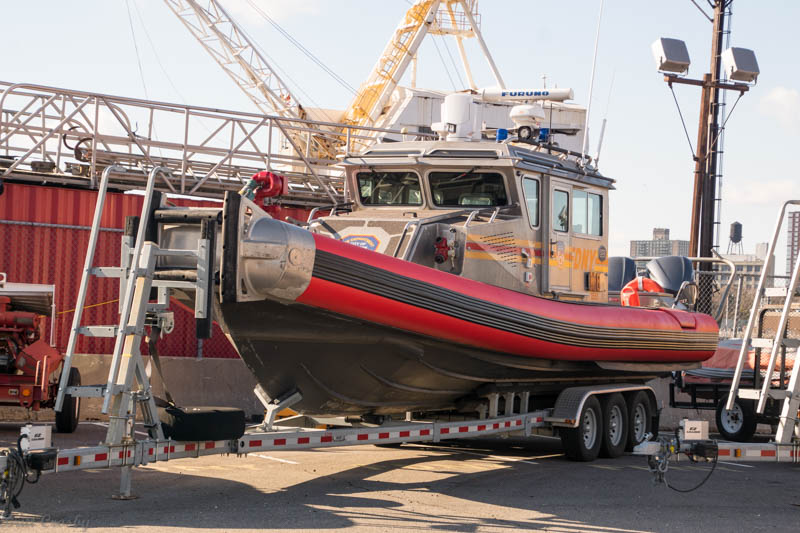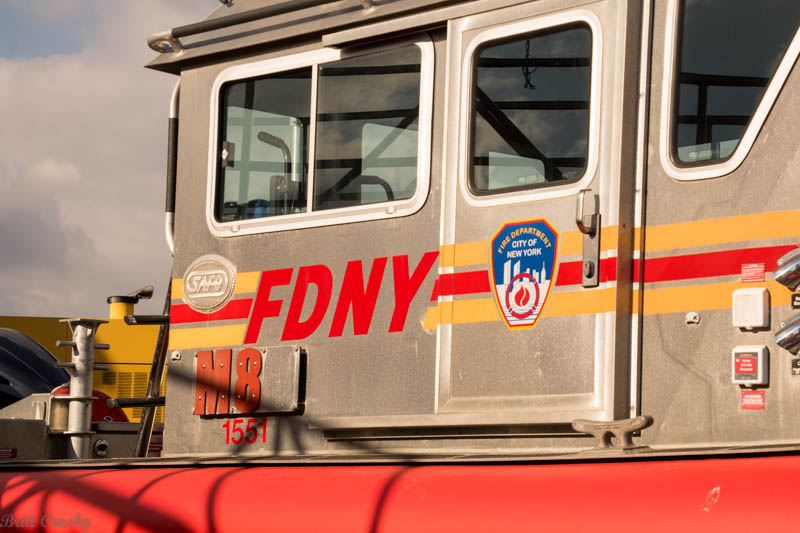 The "older" FDNY fleet of fire boats is nearly gone.
The last survivor seems to be the 1961 "Governor Alfred E. Smith"
which will now serve as the spare or reserve boat should something
major happen to either the "343" or the "Fire Fighter II"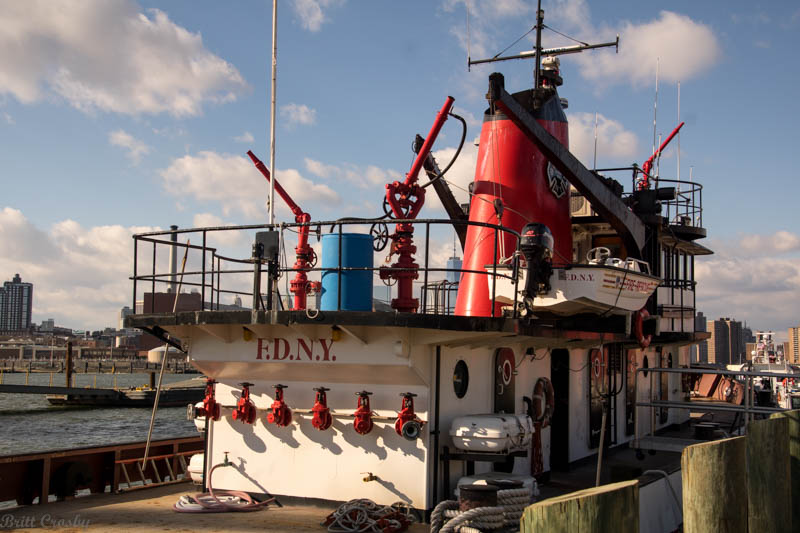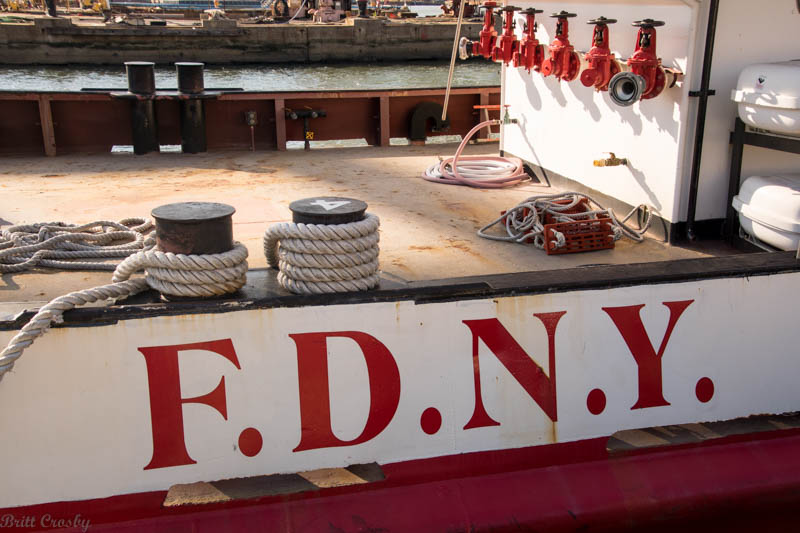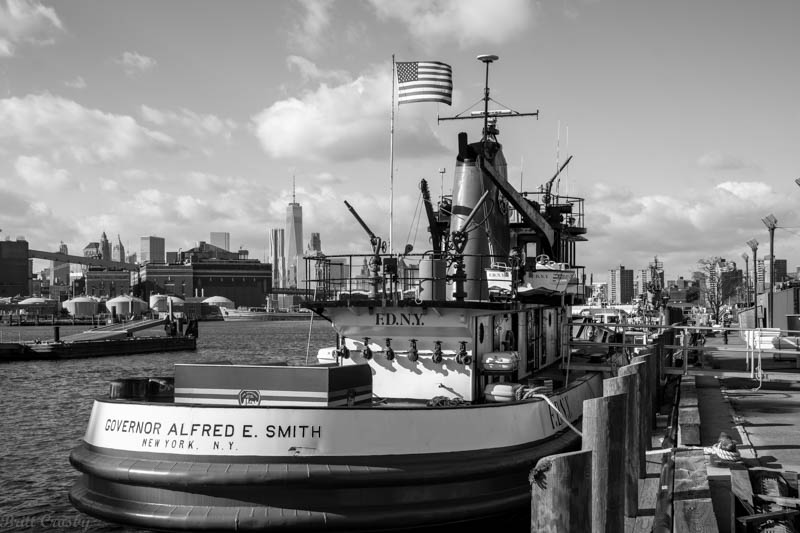 Sadly, the former Marine Co. 1 "John D. McKean" built in 1954
has been decommissioned and is being stripped in preparation for its
disposal. This boat saw a lot of work in its career and its classic look
will be missed by those who admired this vessel.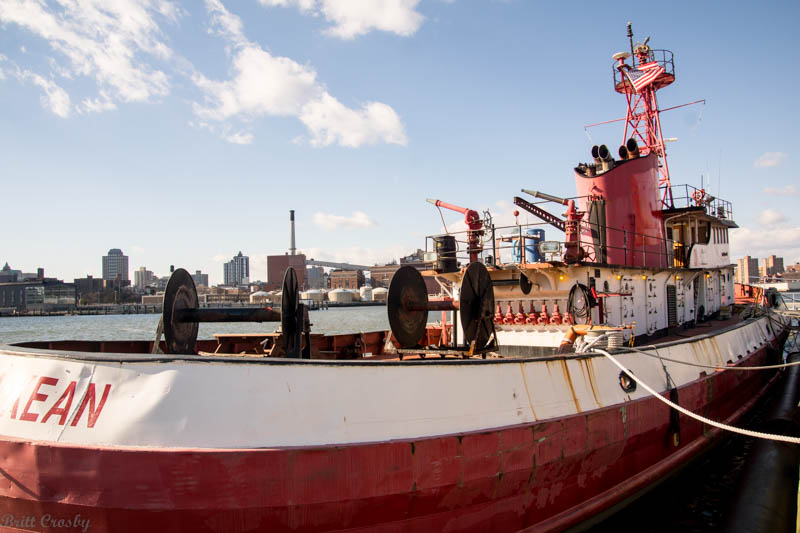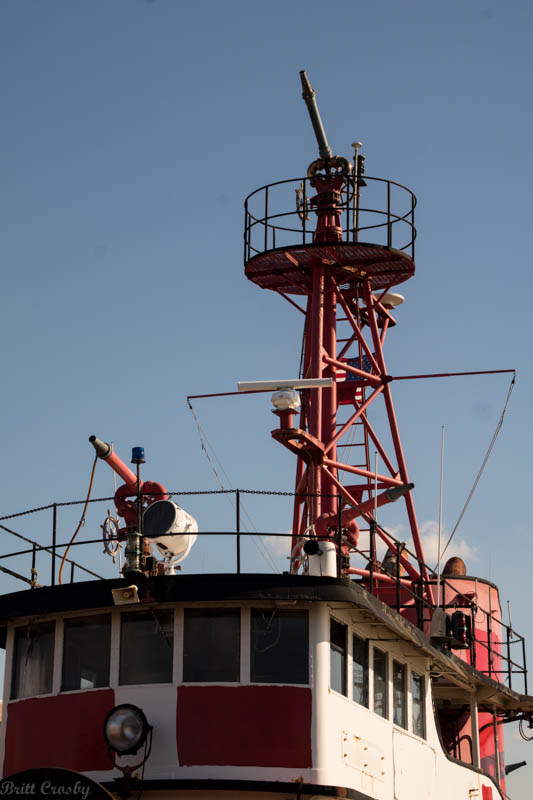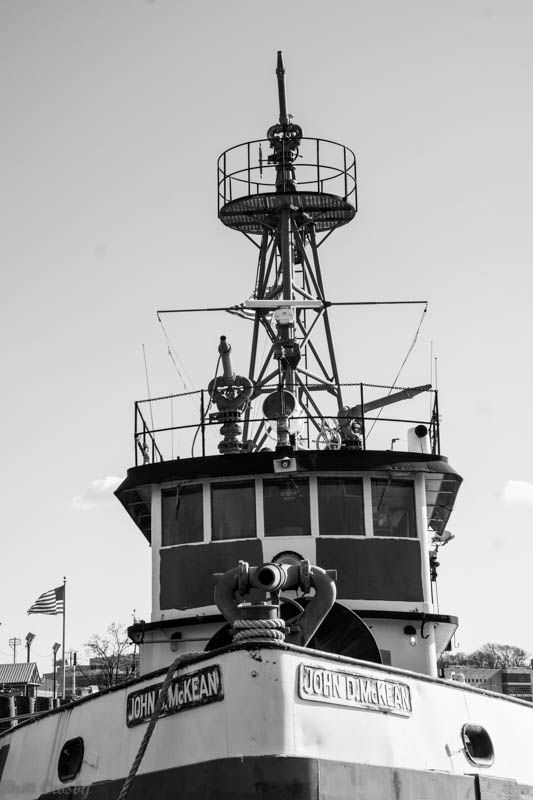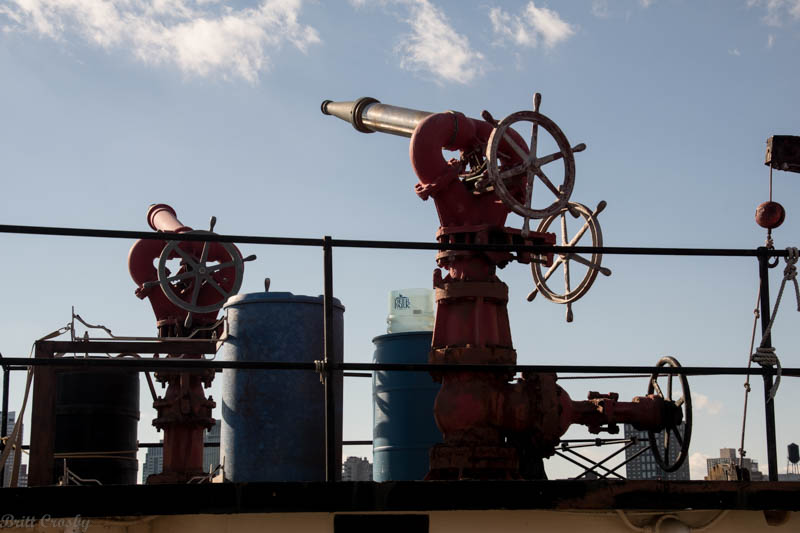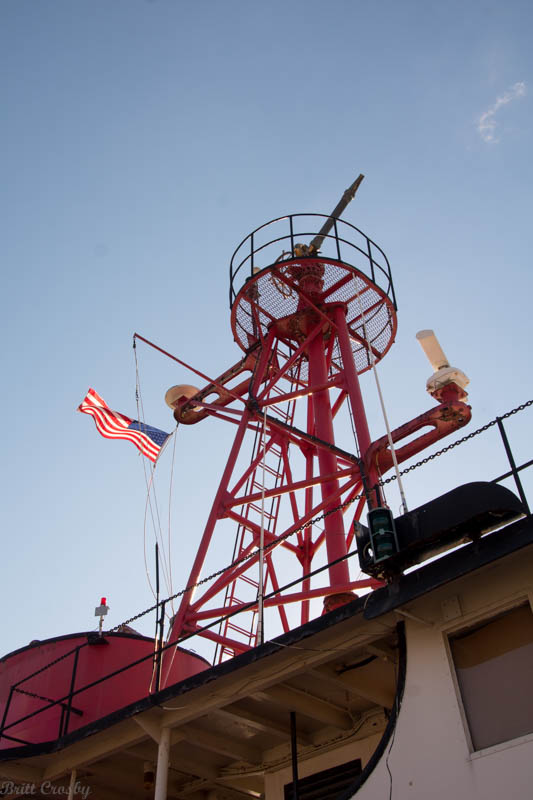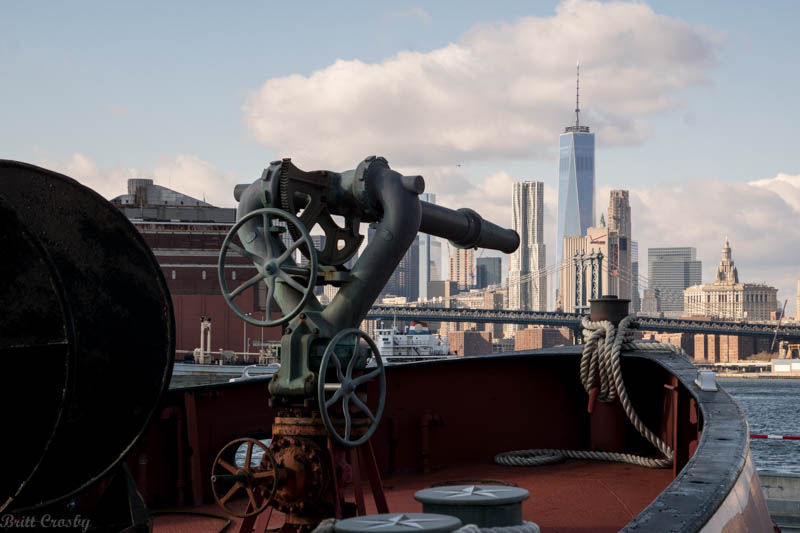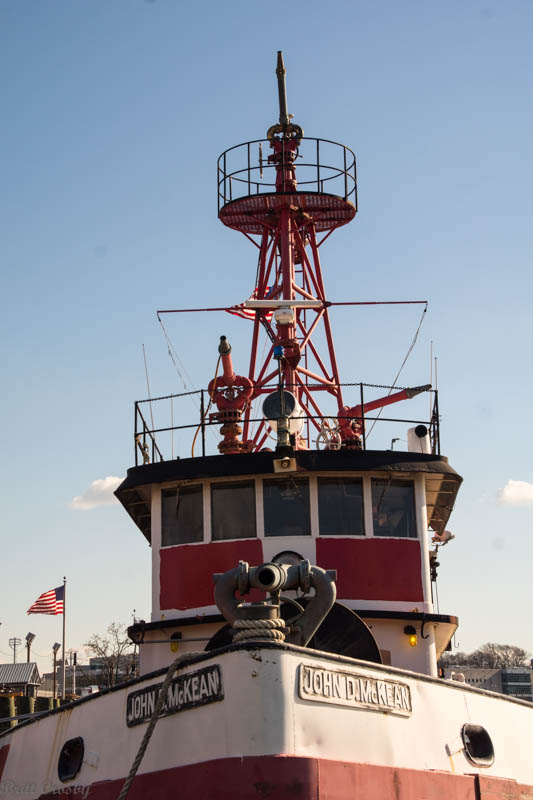 We appreciated the opportunity to visit the FDNY Marine Division, especially
on such a nice day and with a brand new boat, as well as some of the old classics.
So our little adventure came to a close with a return to home.
Thanks to all those we met who showed us around and made us welcome
along the way.
~ ON THE ROAD AGAIN ~
6-NEW YORK CITY
DECEMBER 2015
Posted December 29, 2015
1-MARYLAND 2-VIRGINIA 3-SAVANNAH GA 4-FLORIDA
5-NORTH CAROLINA 6-NEW YORK
CapeCodFD.com
2015