CapeCodFD.com
~ ON THE ROAD AGAIN ~
2-VIRGINIA
NOVEMBER 2015
Posted December 29, 2015
1-MARYLAND 2-VIRGINIA 3-SAVANNAH GA 4-FLORIDA
5-NORTH CAROLINA 6-NEW YORK
In November 2015, we set out on another road trip. This trip would take us down through
eastern Maryland visiting several fire boats, on to the greater Virginia Beach area, then
south to Savannah, Georgia, and ultimately to Florida for a few weeks. The return trip
took us up into the Charlotte, North Carolina area, then to the Richmond, VA area, with
a final stop to see the new New York City fireboat before heading home.
The trip included a few fire stations, fire boats, and apparatus as well as special visits
with family and friends to wrap up our 2015 traveling.
Enjoy!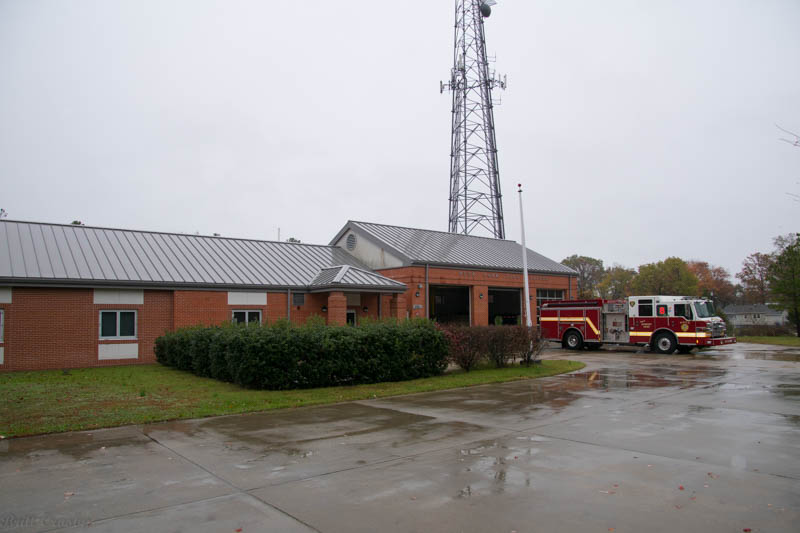 NEWPORT NEWS, VA
Station 8
It was raining as we made out initial visit to some of the Newport News fire stations.
Newport News has 11 stations.

Newport News for those who have not been, is located on a peninsula with Chesapeake Bay
on one side and the James River on the other. Across the bay are the cities of Portsmouth,
Norfolk, Virginia Beach, and Chesapeake. Bridges and tunnels connect the area quite well.
The presence of the military is prominent with Navy ships, aircraft, and personnel in every
direction. Ship building and container port operations are also a major part of this area.
The general area is known as "Hampton Roads" due to its convergence of major waterways.
The fire departments are busy protecting a large area and population.
There are several fire boats in the area which we sought to photograph.
We spent a couple days checking out and enjoying the area.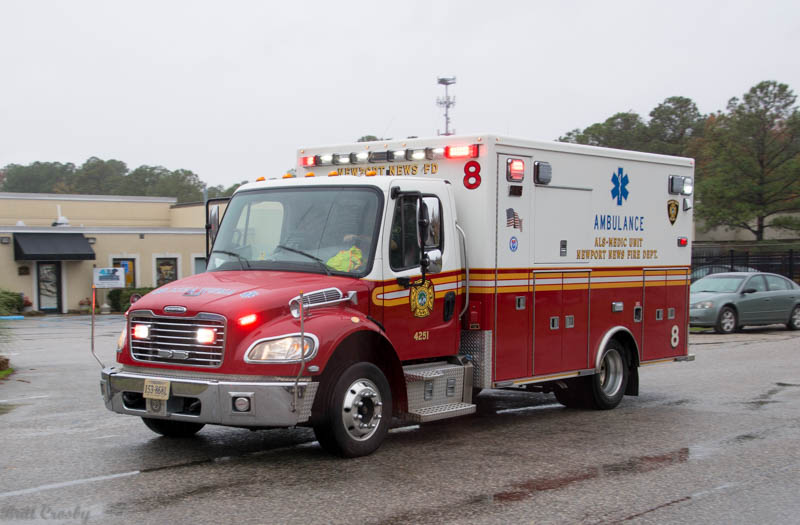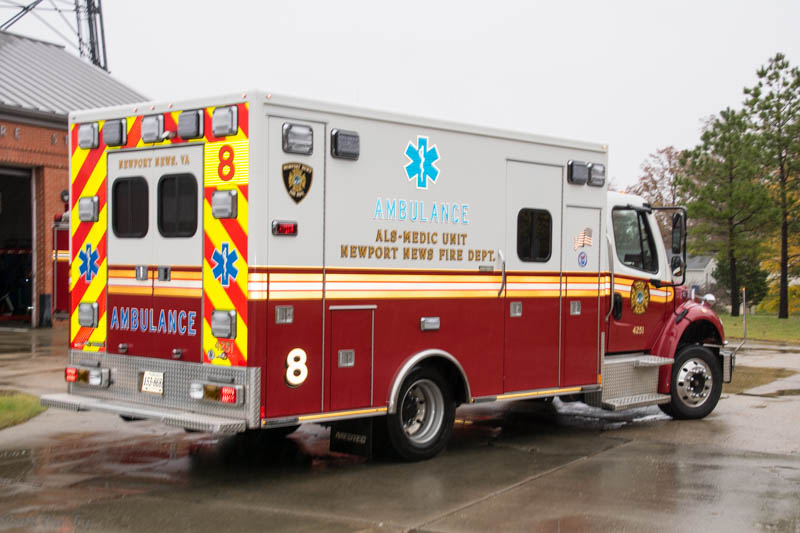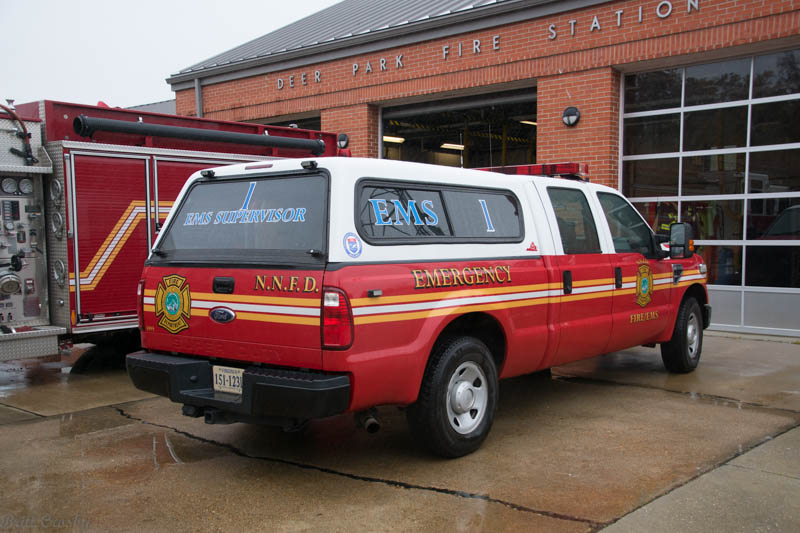 Newport News Fire Station 3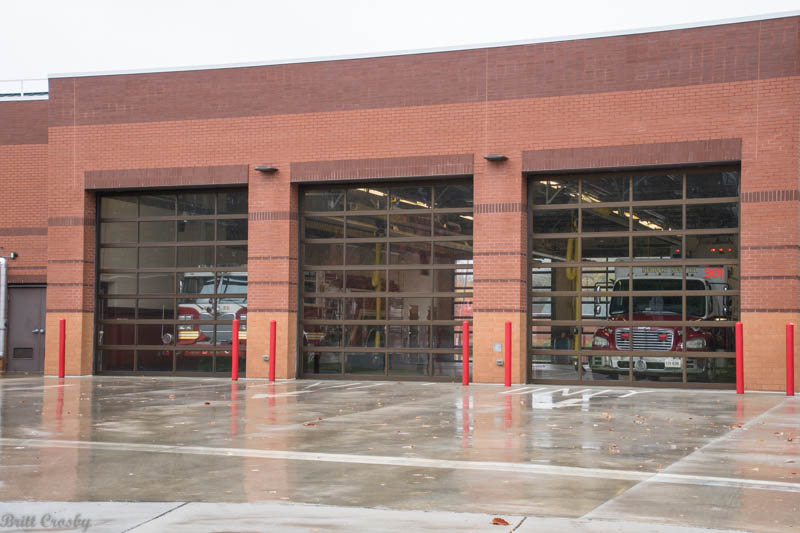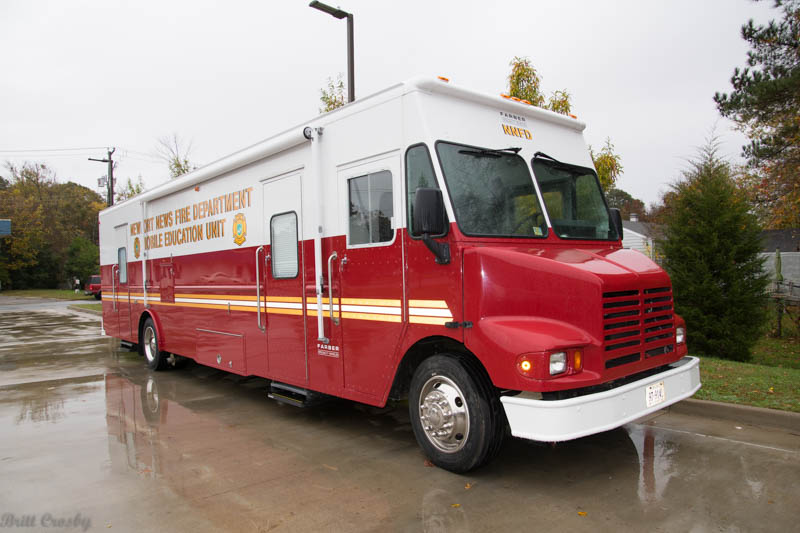 NNFD Mobile Educational Unit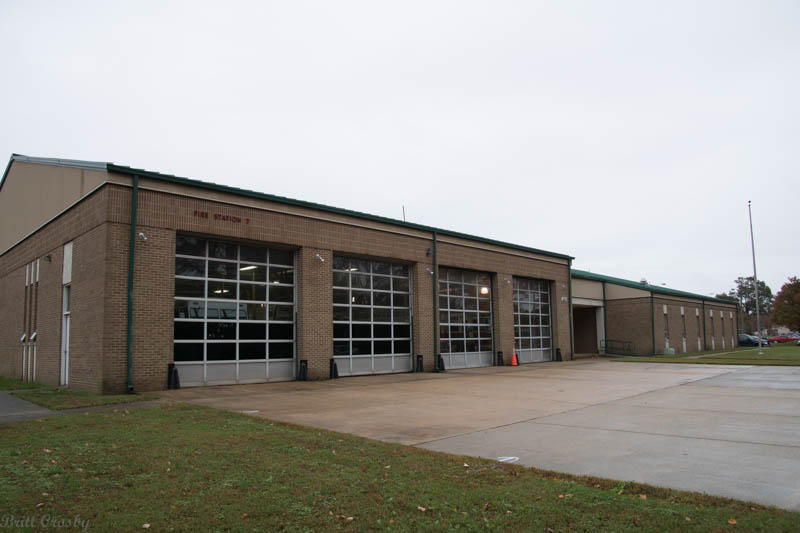 Newport News Station 7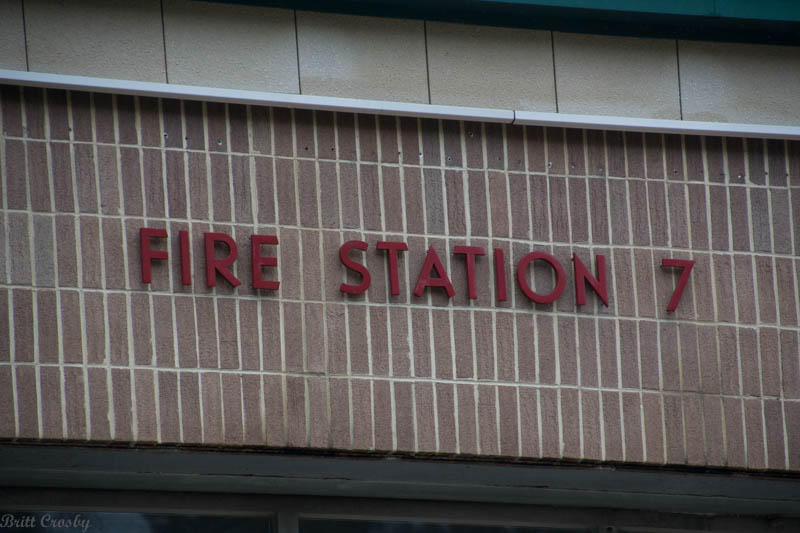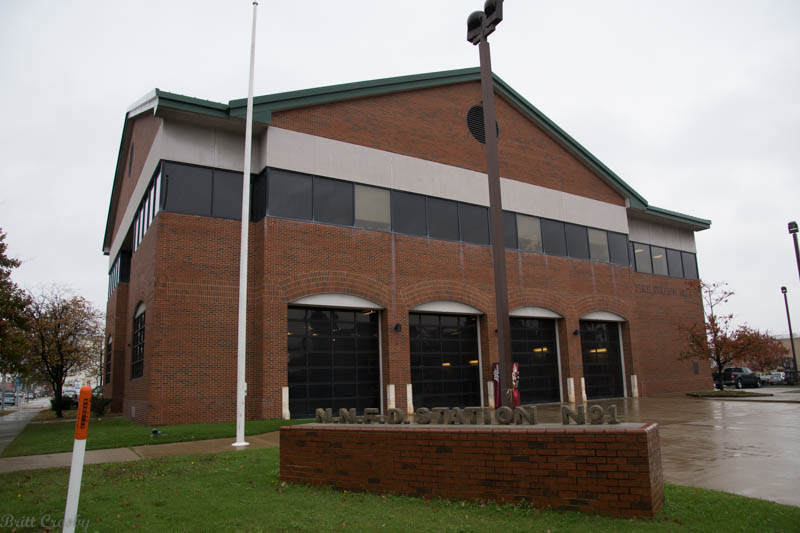 Newport News Station 1 in the rain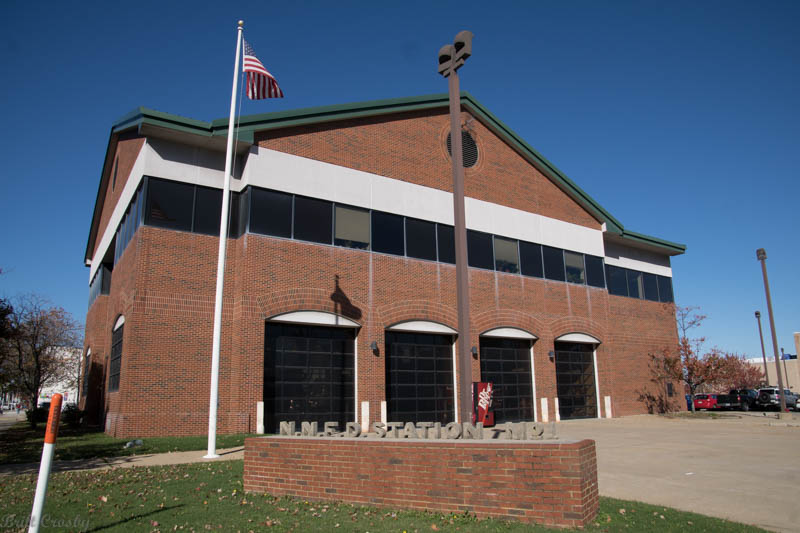 The next day the sun was out so we went back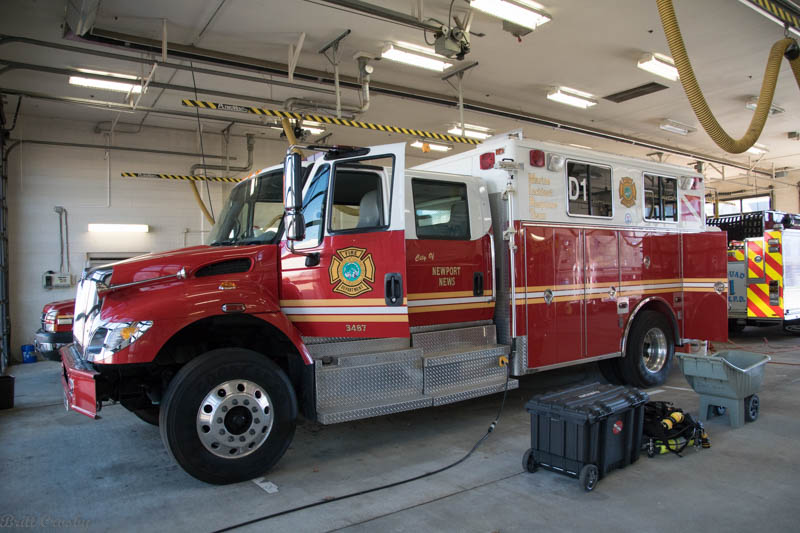 NNFD Dive Unit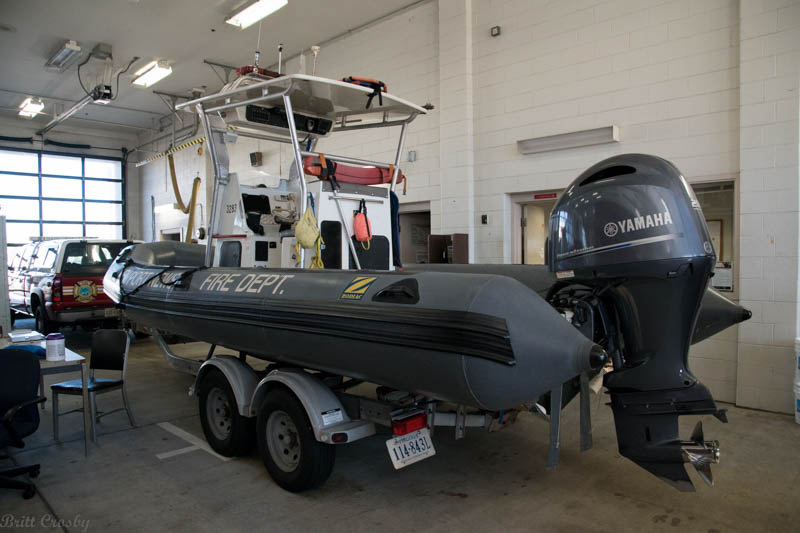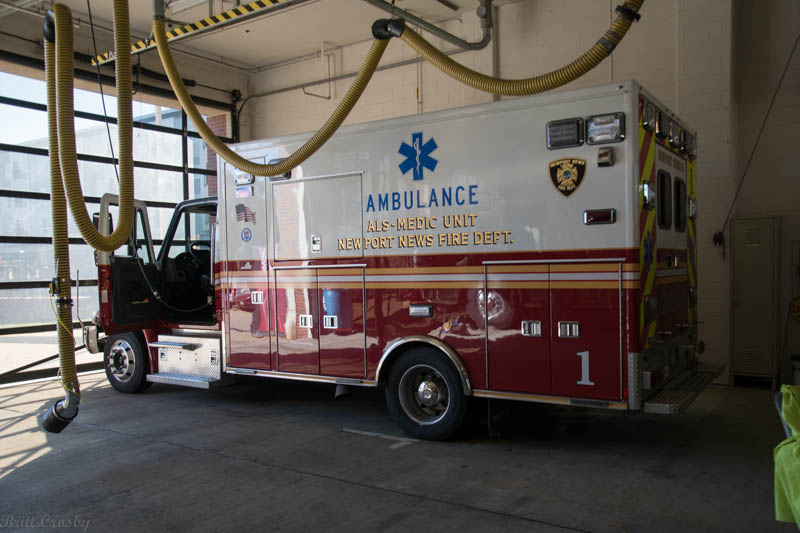 Newport News Station 2
Newport News Fireboat 1
2007 MetalCraft 32' 2400 gpm
Located at the Leeward Municipal Marina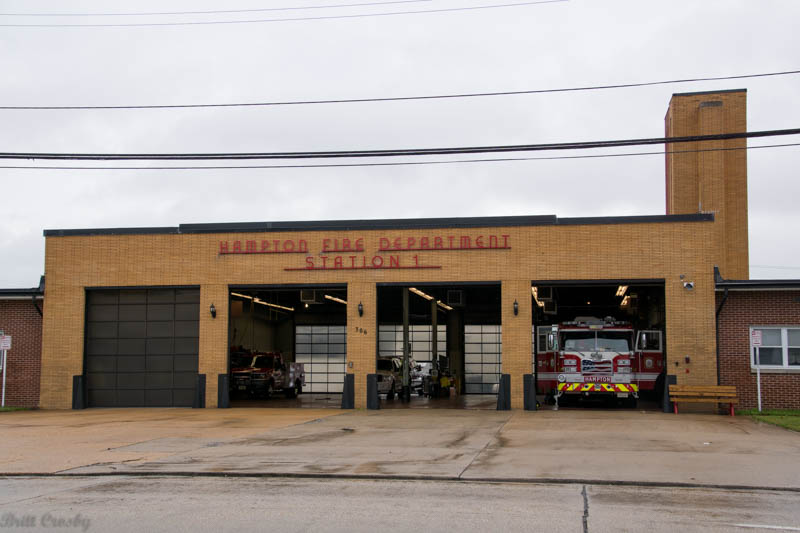 HAMPTON, VA FIRE DEPT
Located in the peninsula next to Newport News is the city of Hampton.
The department operates from several stations.

Station 2
Phoebus section of Hampton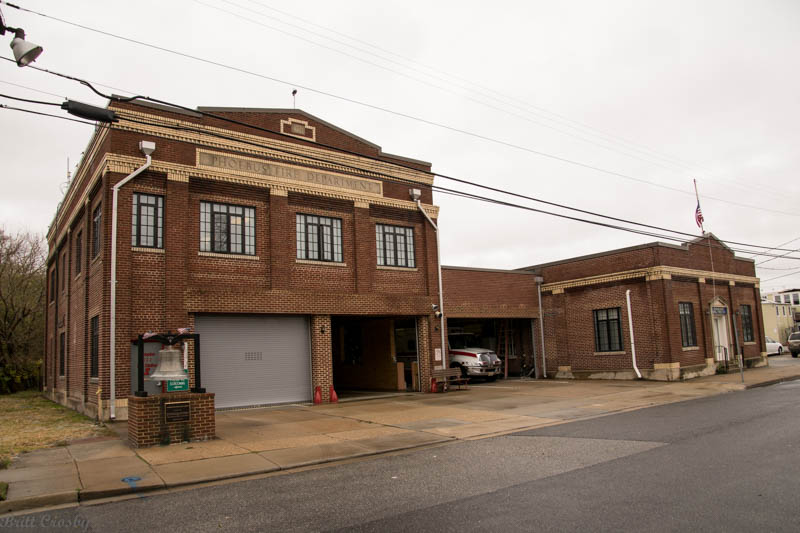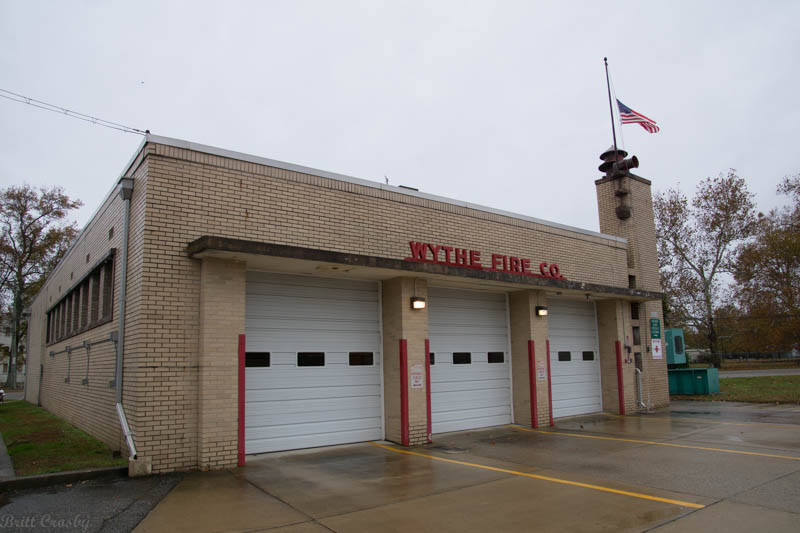 Station 3
Wythe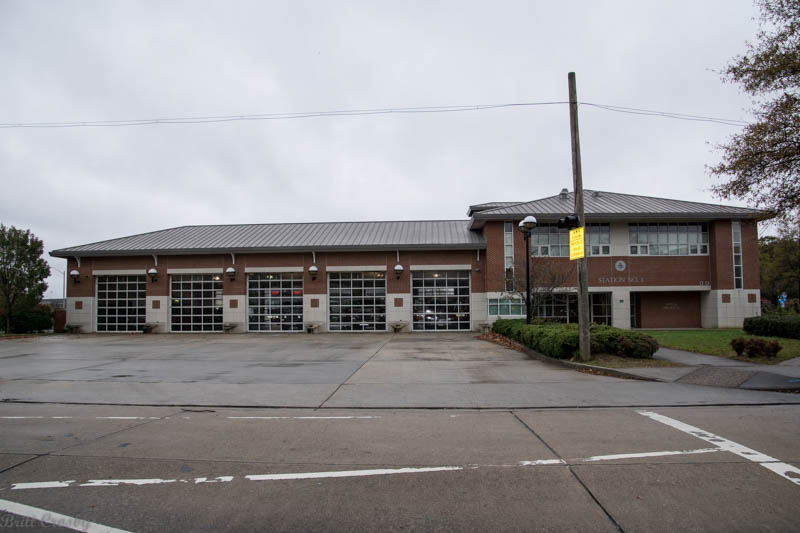 Across the bay via tunnel and bridge to Norfolk.
Norfolk Station 1
Norfolk Station 9 rear side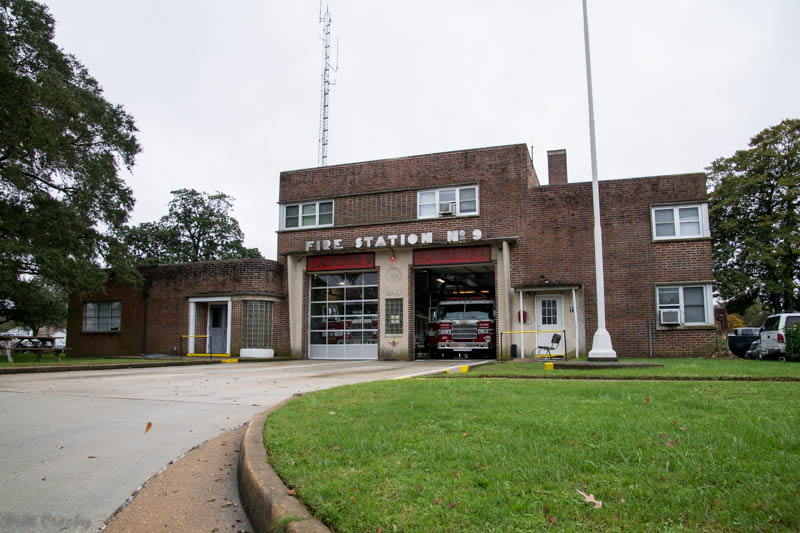 Norfolk Station 9 front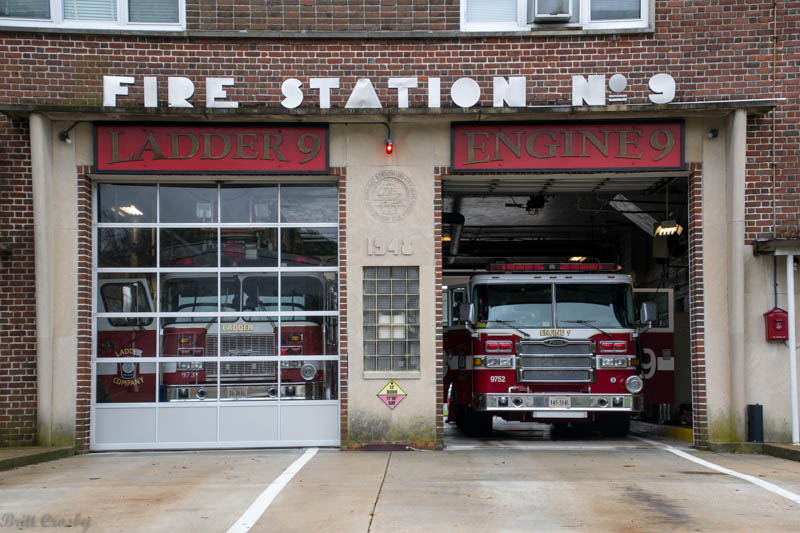 Norfolk Engine 15
Navy town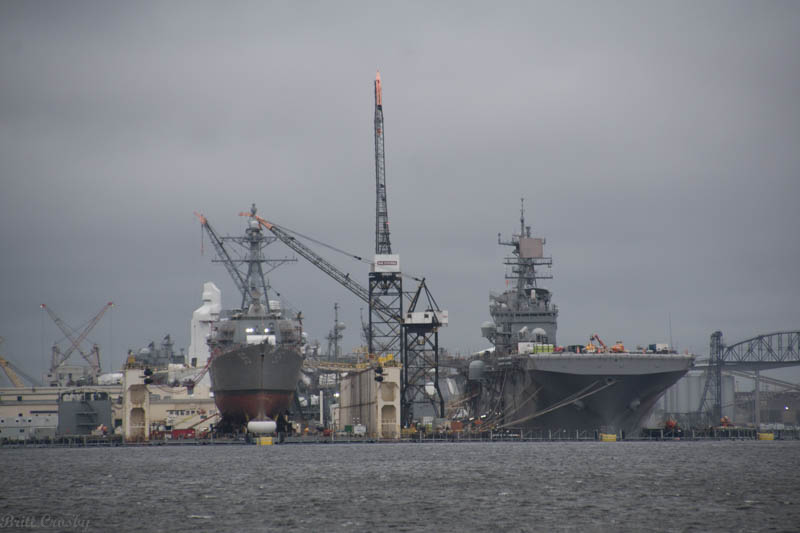 Navy ships
USS Wisconsin at Norfolk
Navy Mom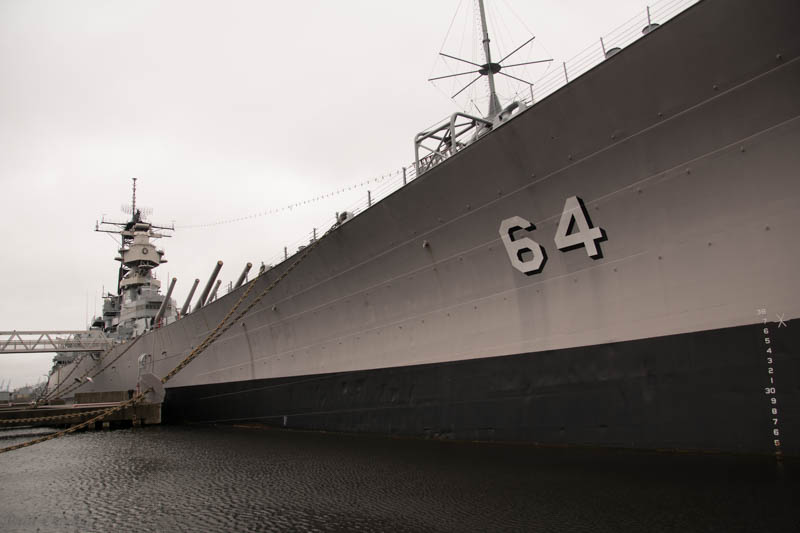 Navy Dad
The bow of the Battle Ship Wisconsin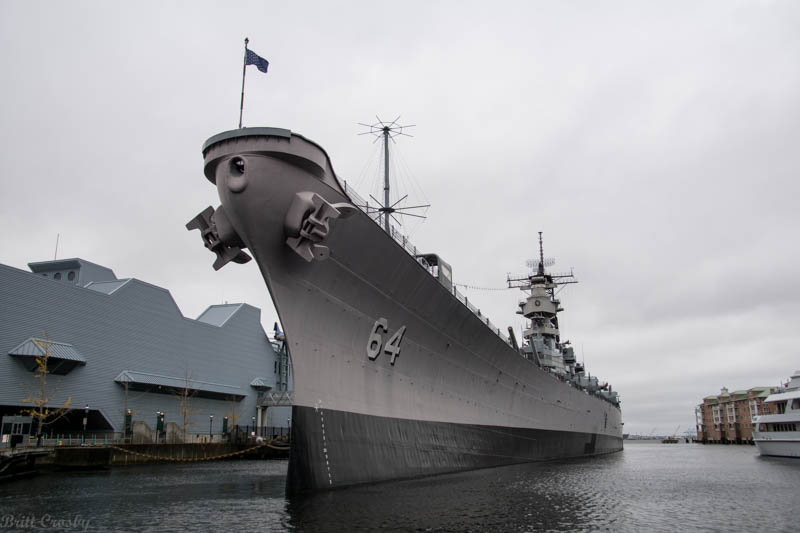 A little exercise and some lunch down by the water front.
It is the season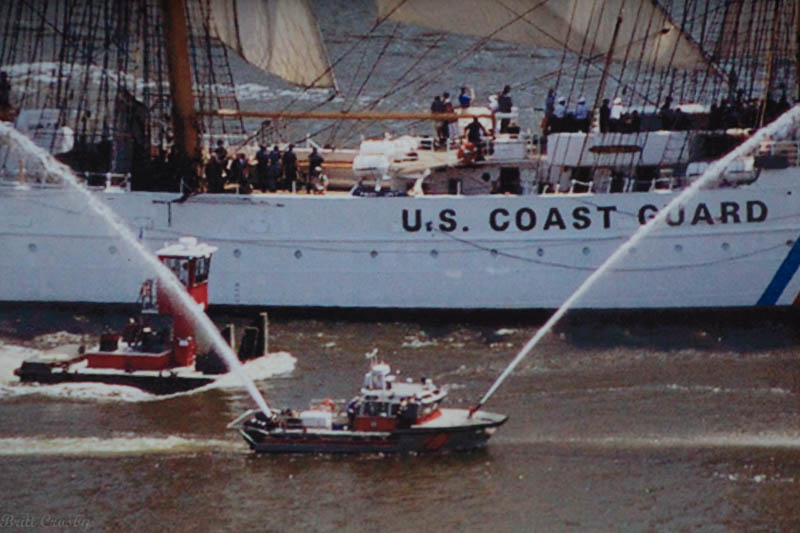 Picture of a picture of a fire boat in a shop window.... now to find it....
Actually Norfolk is large enough that it has two fire boats to find.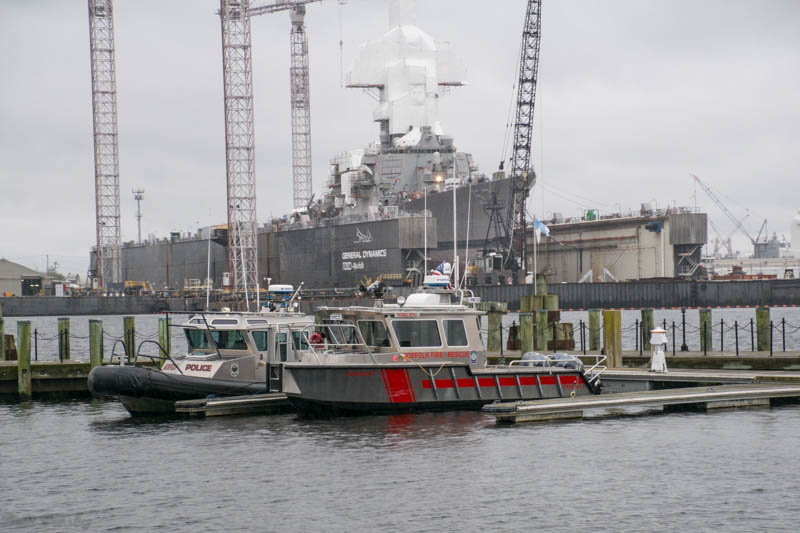 Norfolk's newer boat Fire Boat 1 is located "downtown" not far from the Wisconsin.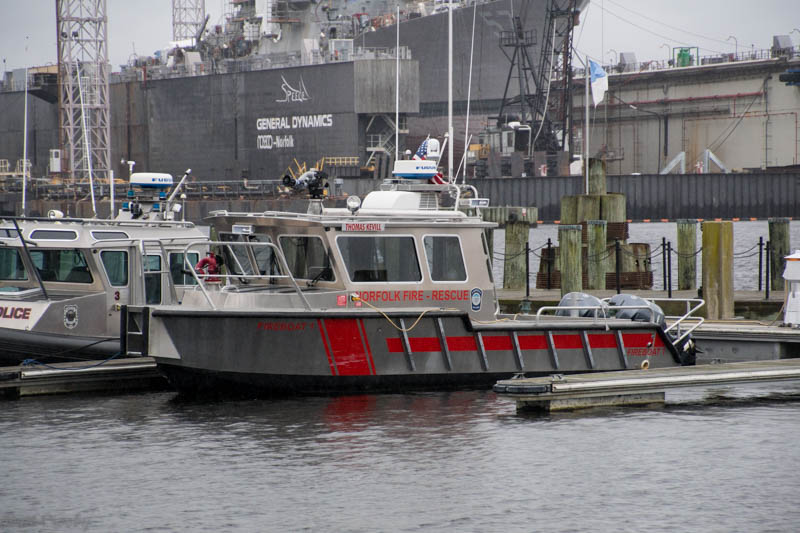 Norfolk, VA Fire Boat 1
2013 MetalCraft 30' 1500 gpm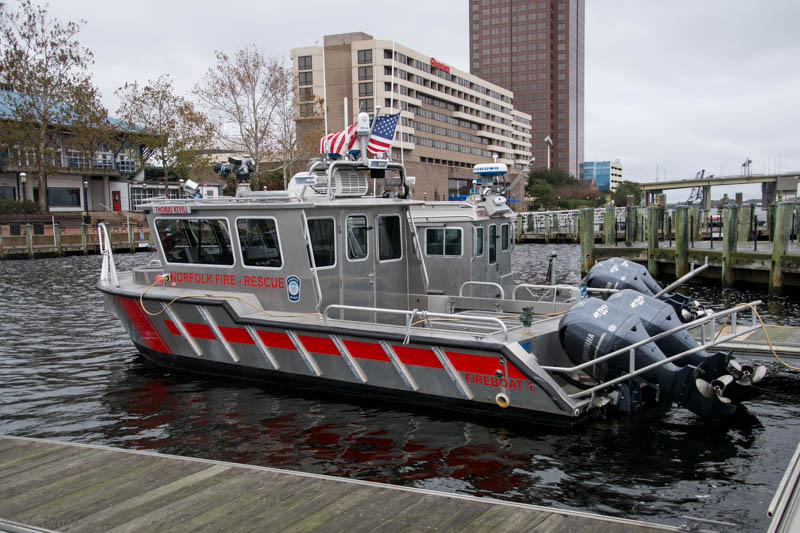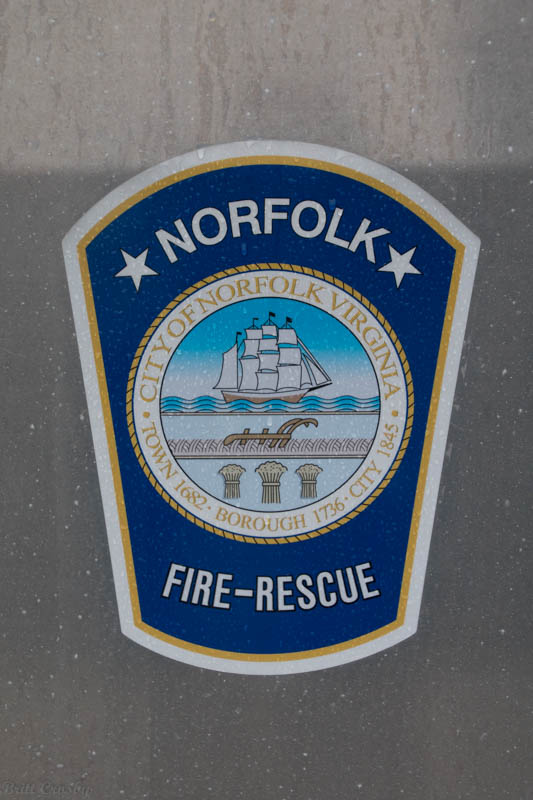 The older Norfolk Fire Boat 13 was not at the dock when we looked two days in a row.
We had given up on it until we were crossing that bridge and saw the crew from Station 13
launching the boat at a boat ramp. We quickly turned around and were able to talk with
the crew and check out their boat the "Vulcan II"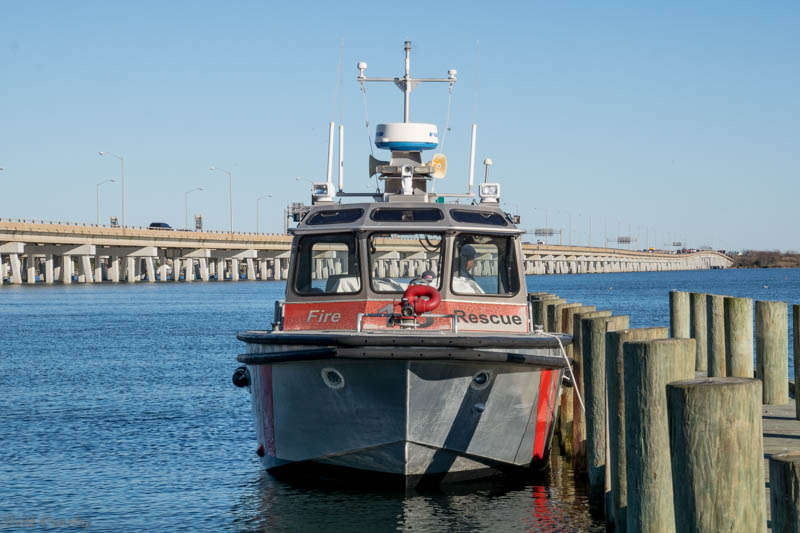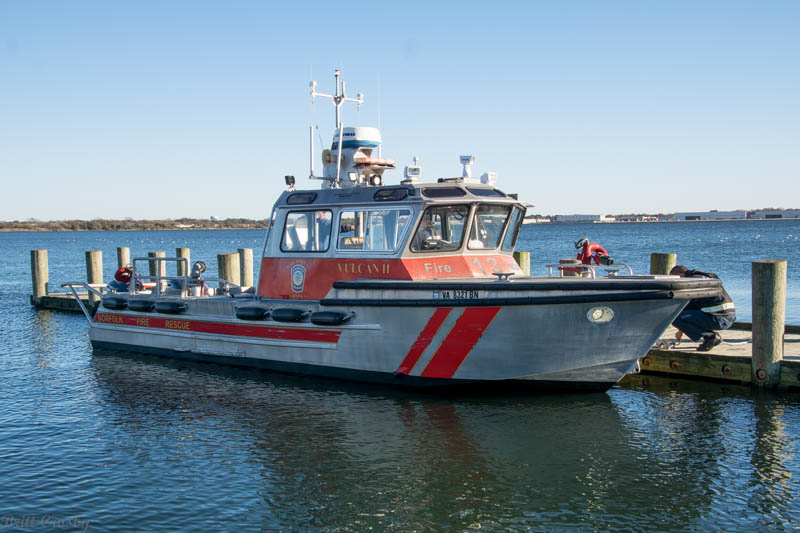 Norfolk, VA Fireboat 13
2008 Northwind 30' 3000 gpm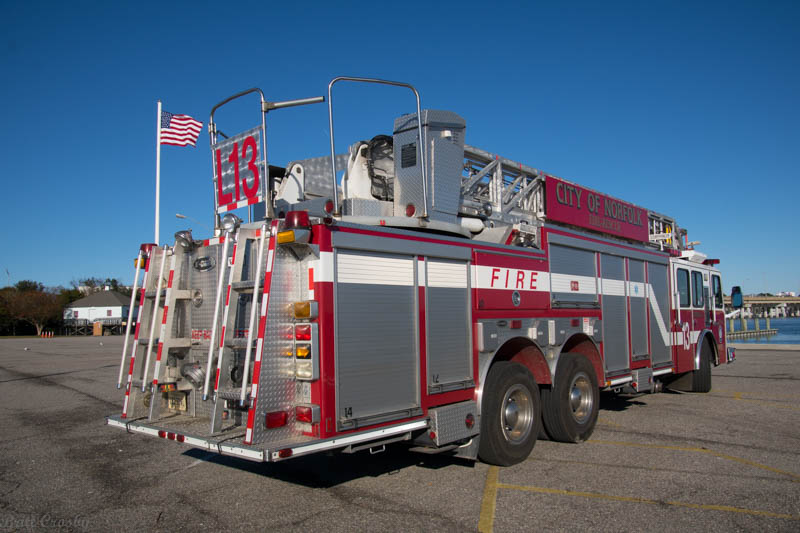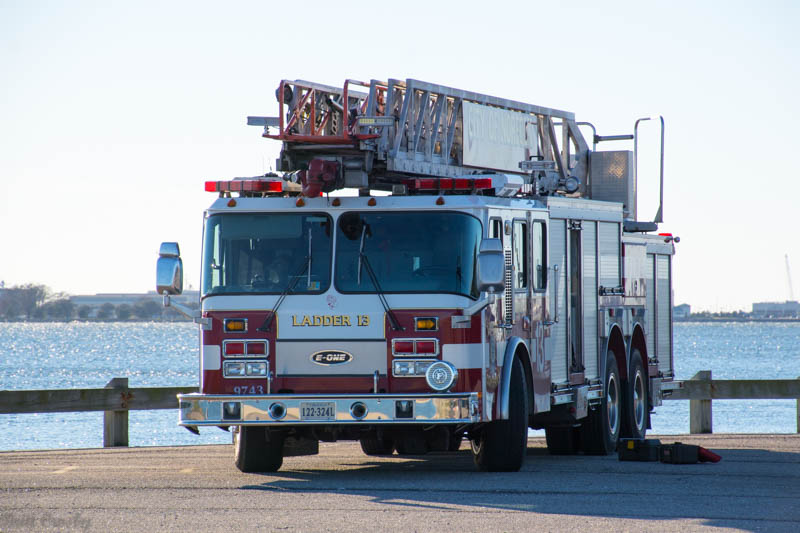 "Hey, That's us!"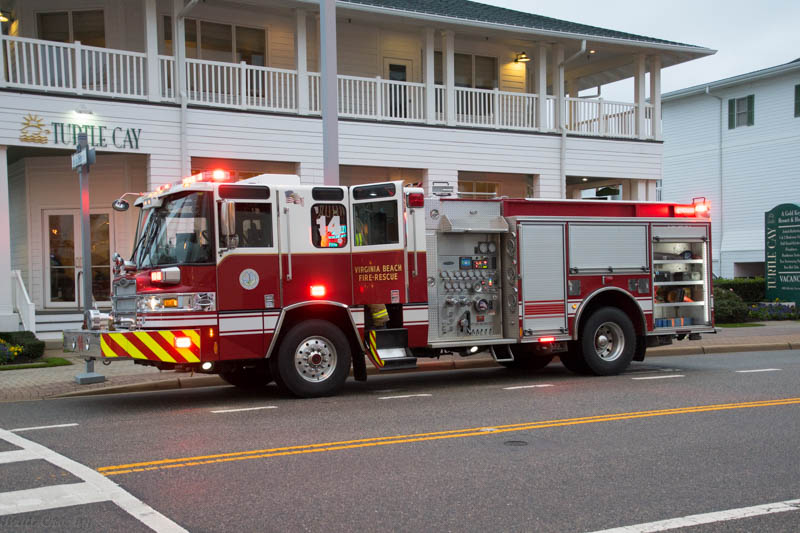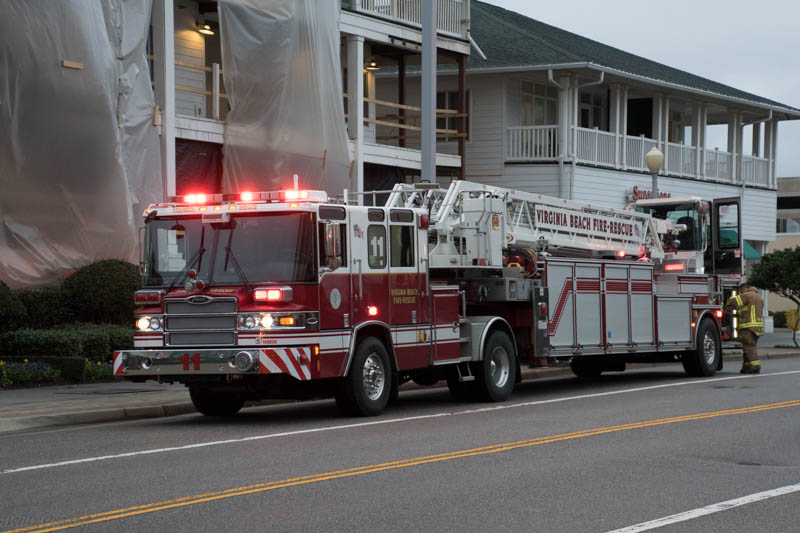 VIRGINIA BEACH FIRE RESCUE
We spent the night at Virginia Beach. As we were checking out the area Engine 14,
Hook & Ladder 11, and Battalion 1 were dispatched for alarms sounding on
Atlantic Avenue on the beach. Alarms due to construction.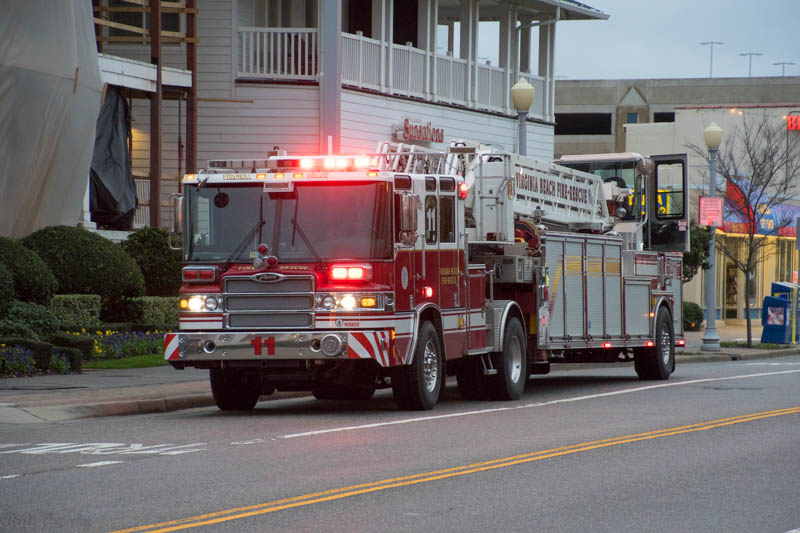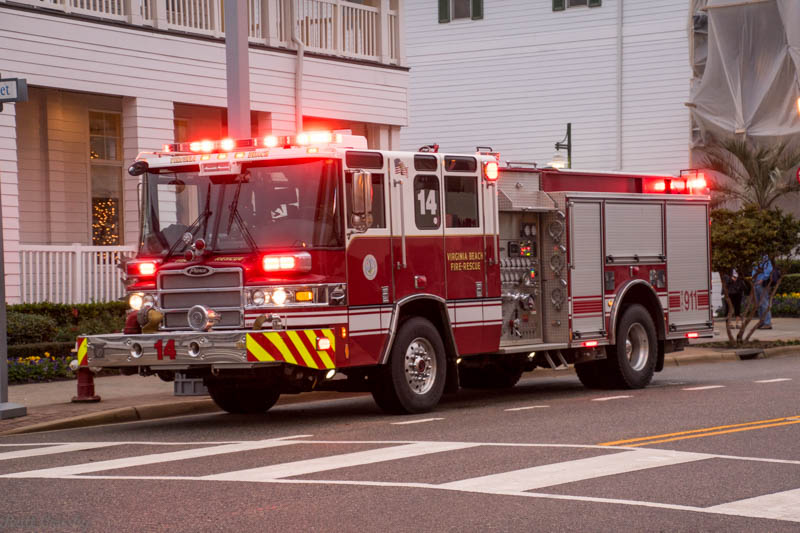 We stayed at this Holiday Inn in Virginia Beach and loved it.
It is located at the approach end of a runway at Oceana Naval Air Station
and the jets fly right over head putting on quite a show in the evening.
The view from the room was very nice.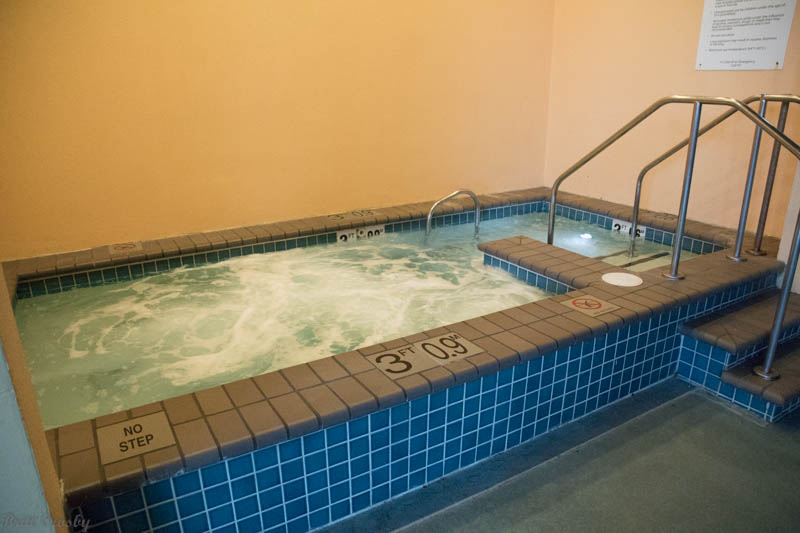 It had a hot tub.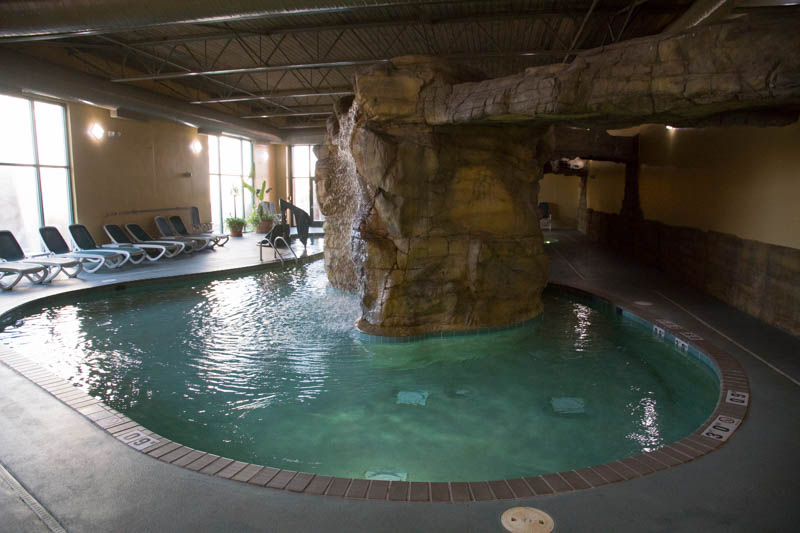 It has a lazy river pool!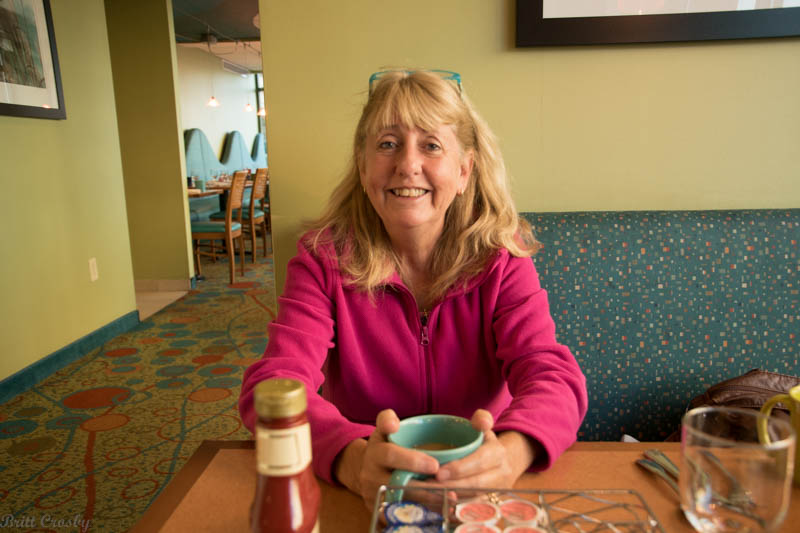 It had coffee.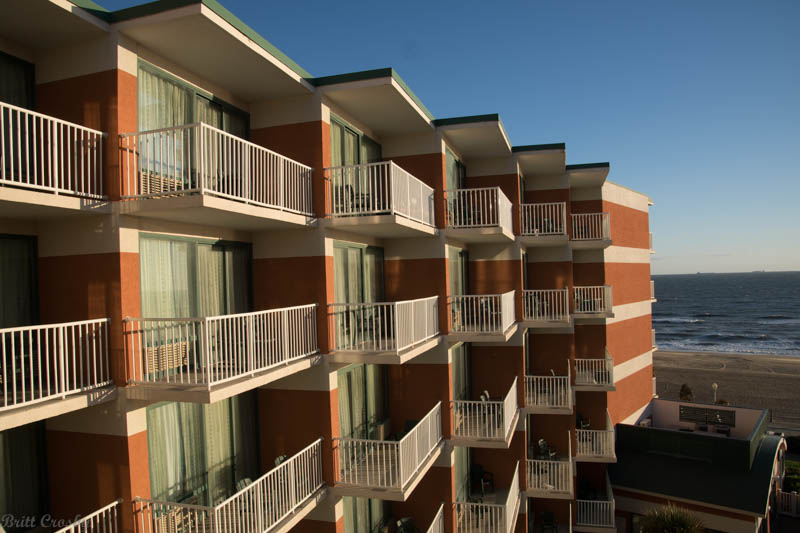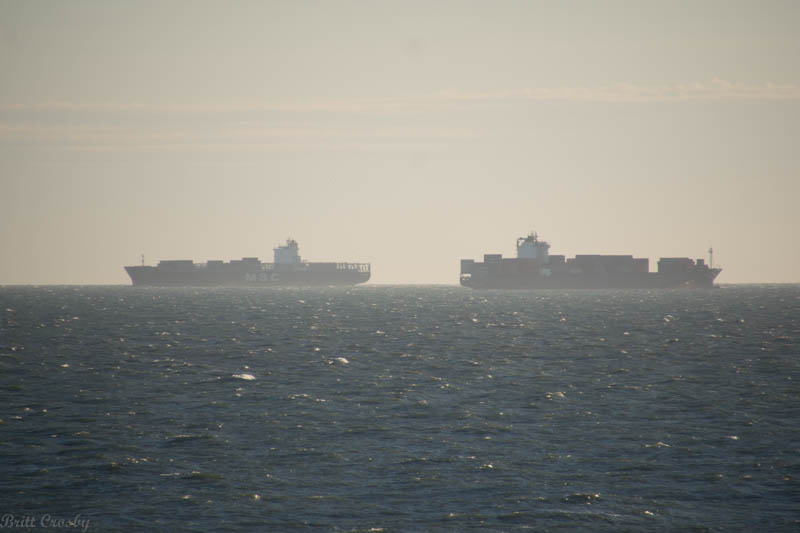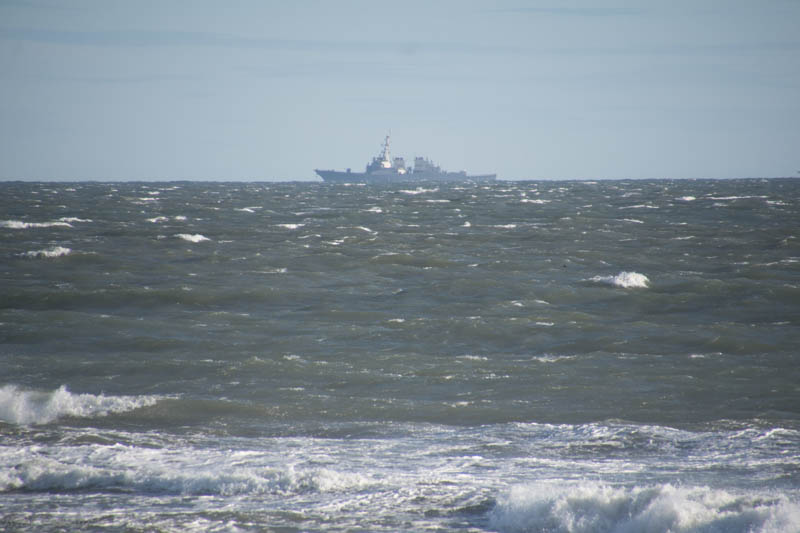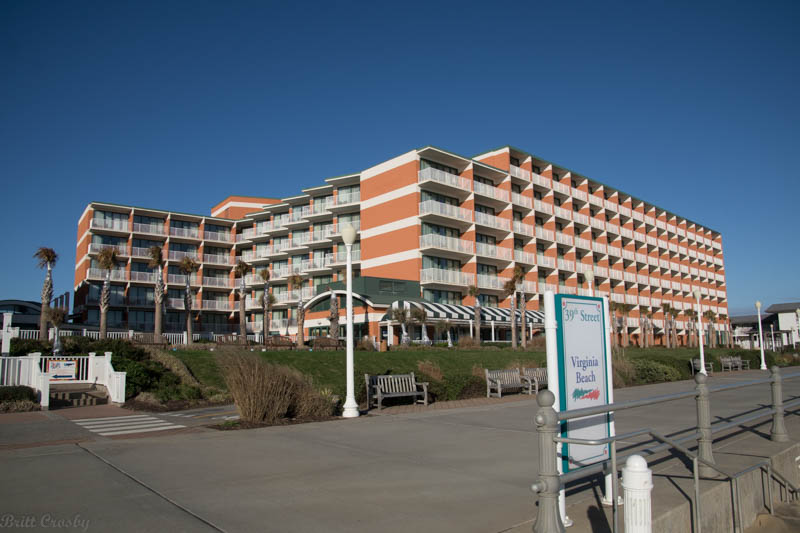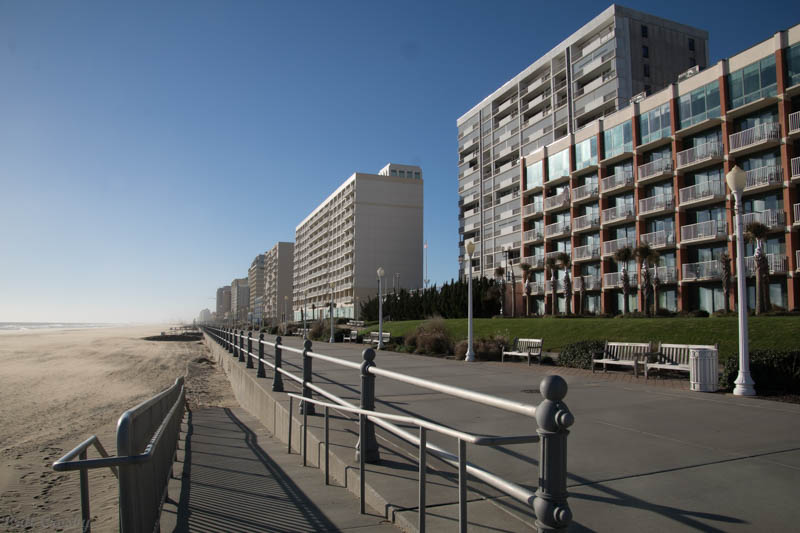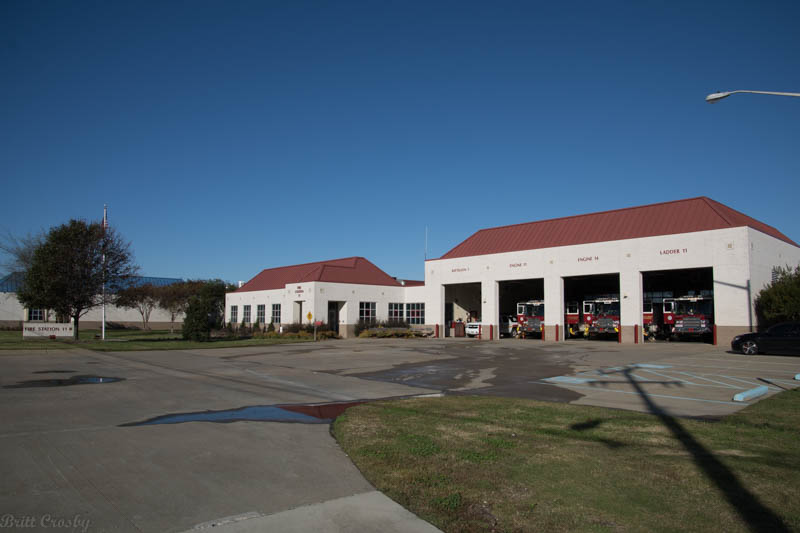 Virginia Beach Fire Station around the corner from the hotel.
Home to Batt 1, Engine 11, Engine 14, and H&L 11.
It also had a spare ladder truck.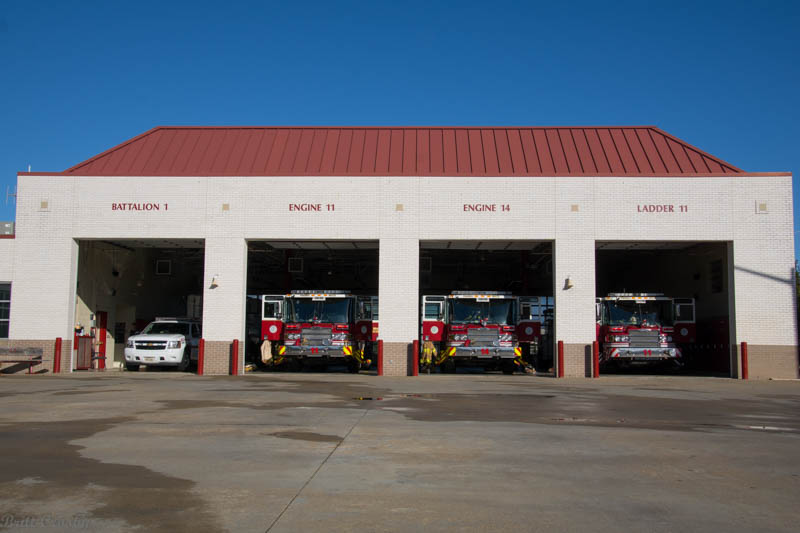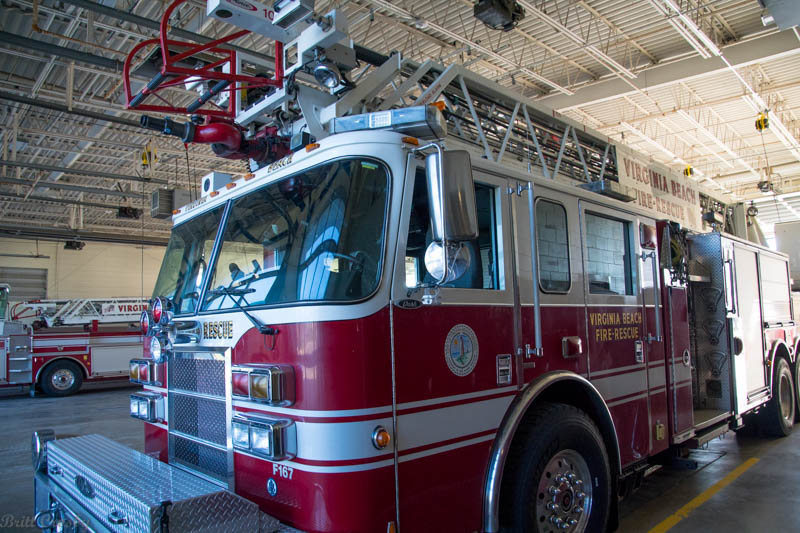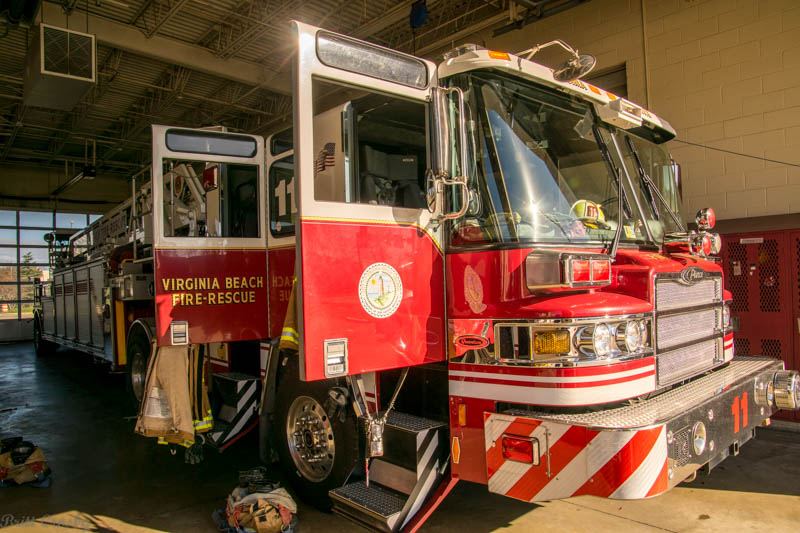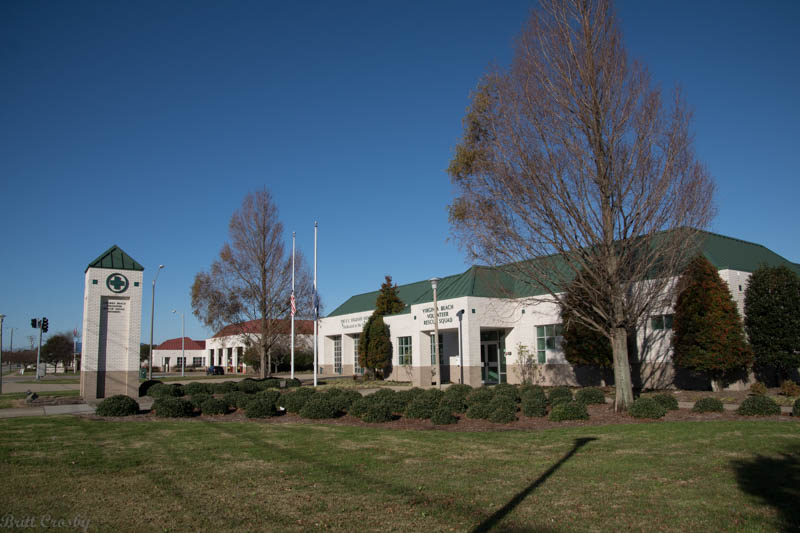 VIRGINIA BEACH RESCUE
Next to the fire station is one of several volunteer rescue squad stations
within Virginia Beach. They have a very interesting system and history of
providing volunteer EMS service to this large, busy city.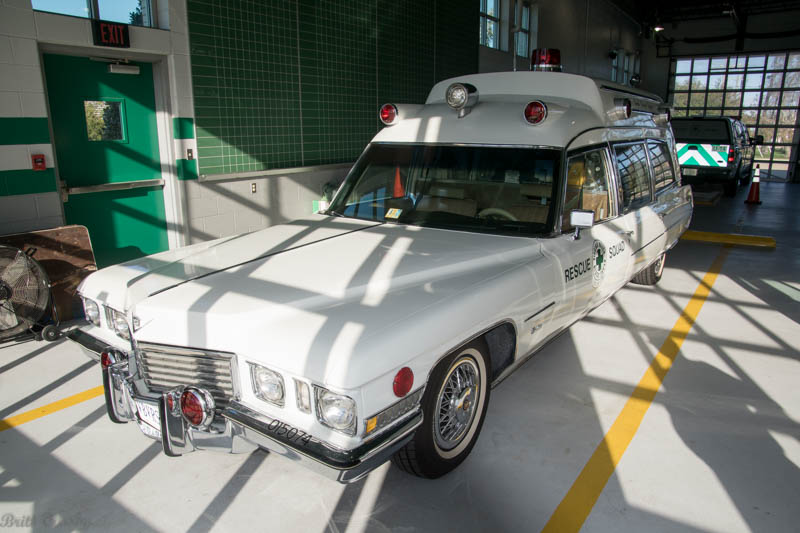 This classic 1960's ambulance is in mint condition and still served un until the 1990s!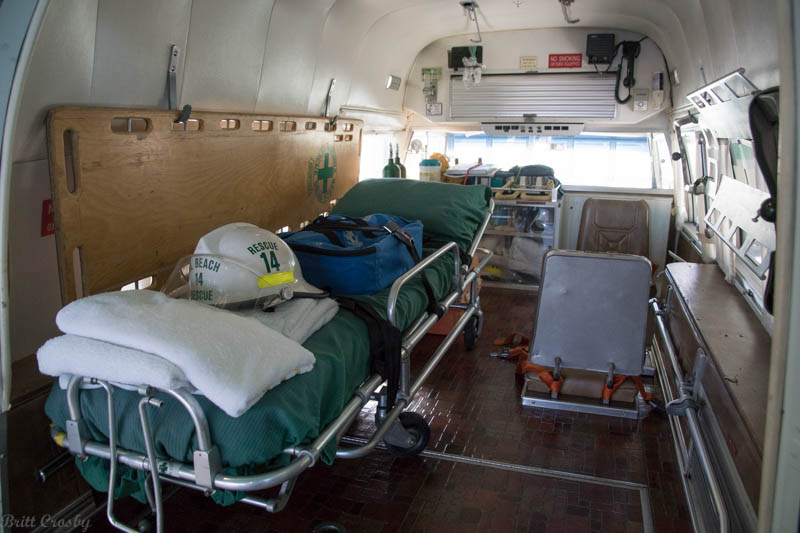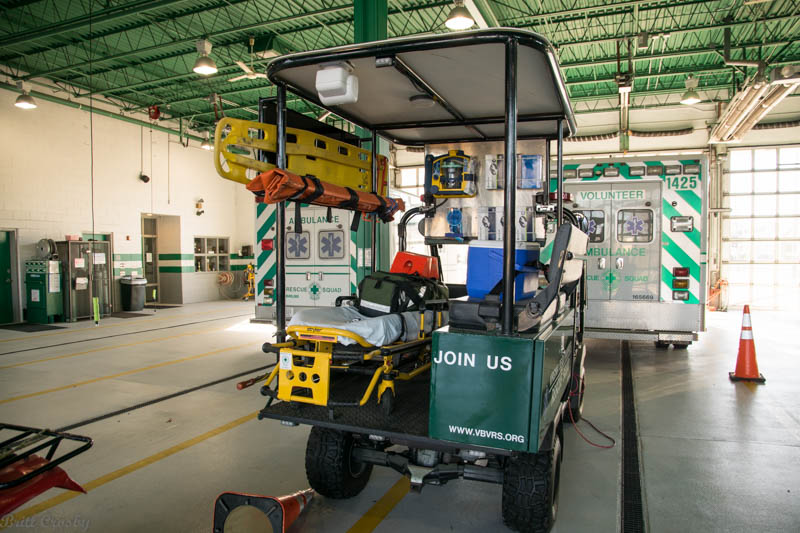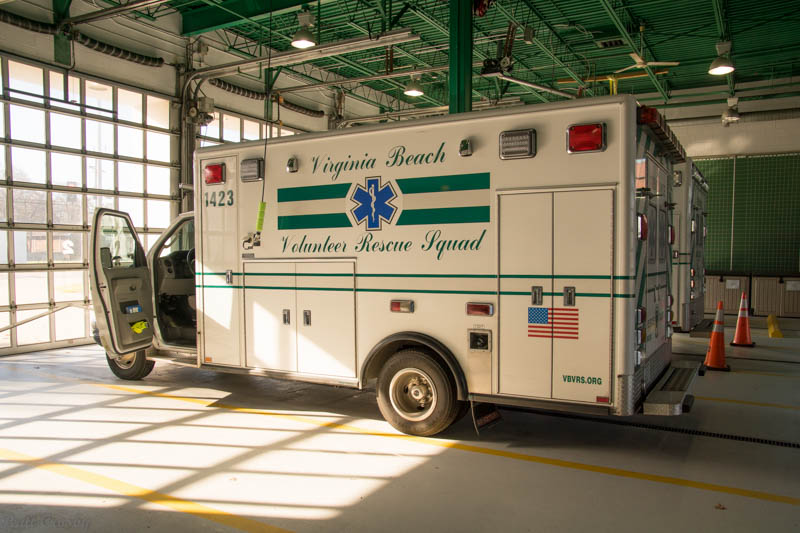 VIRGINIA BEACH FIREBOAT 1
Northwind 30'
Virginia Beach has a few boats.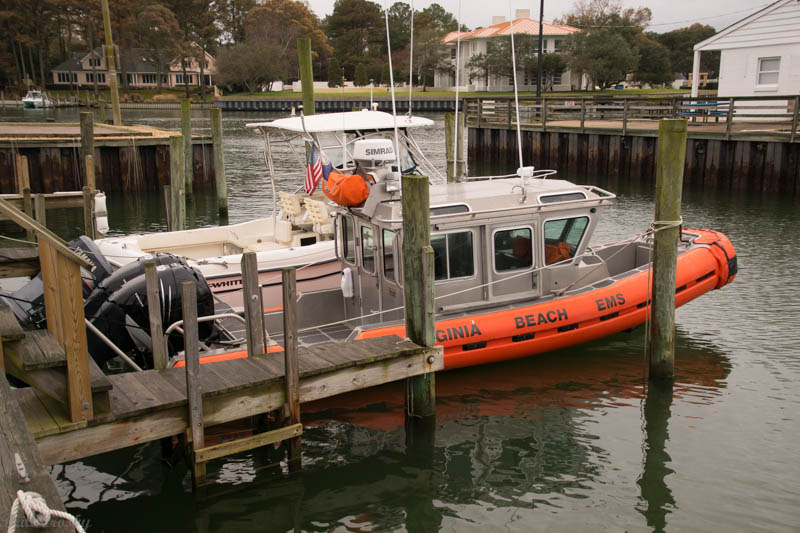 Virginia Beach EMS boat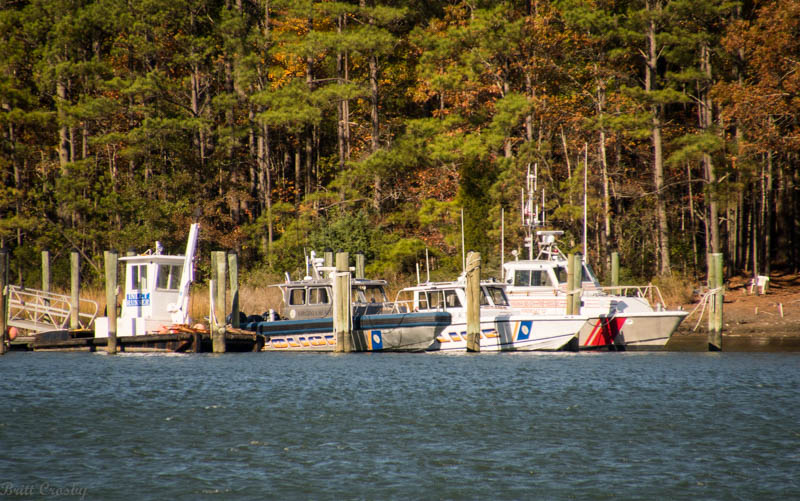 Virginia Beach has a former USCG boat as well.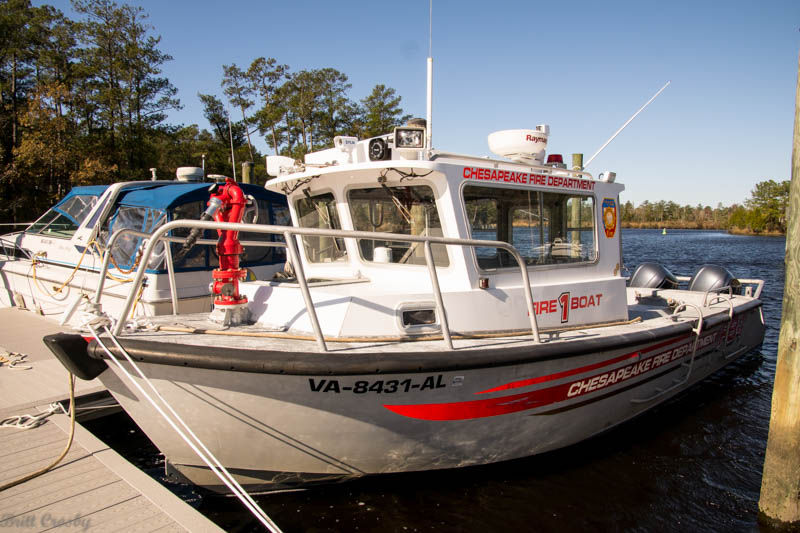 CHESAPEAKE FIRE BOAT
The City of Chesapeake is just south of Norfolk and Virginia Beach.
They operate a fireboat on part of the inland waterway.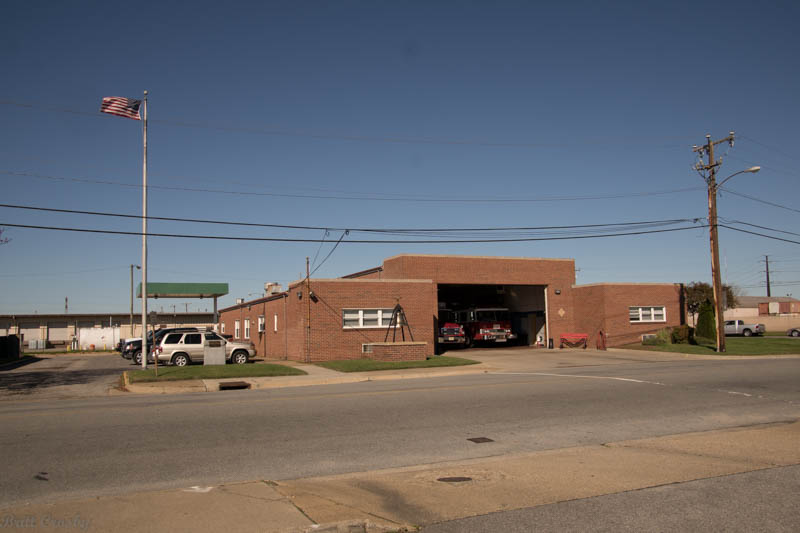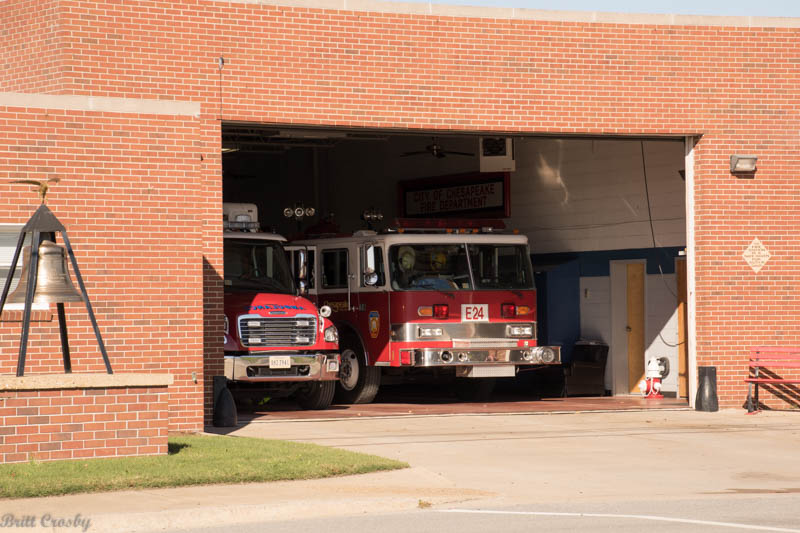 PORTSMOUTH, VA
Portsmouth has several fire stations.
The department also operates a fire boat but it is unfortunately in a difficult to access
location so we will have to save it for another time.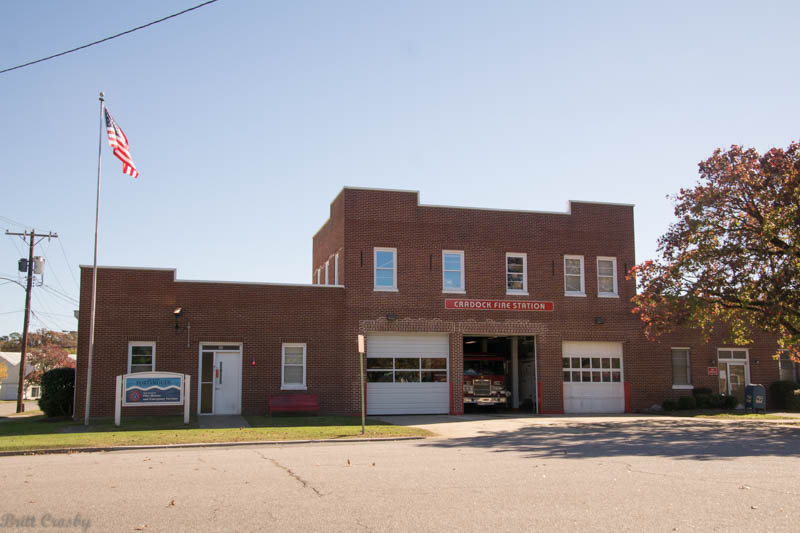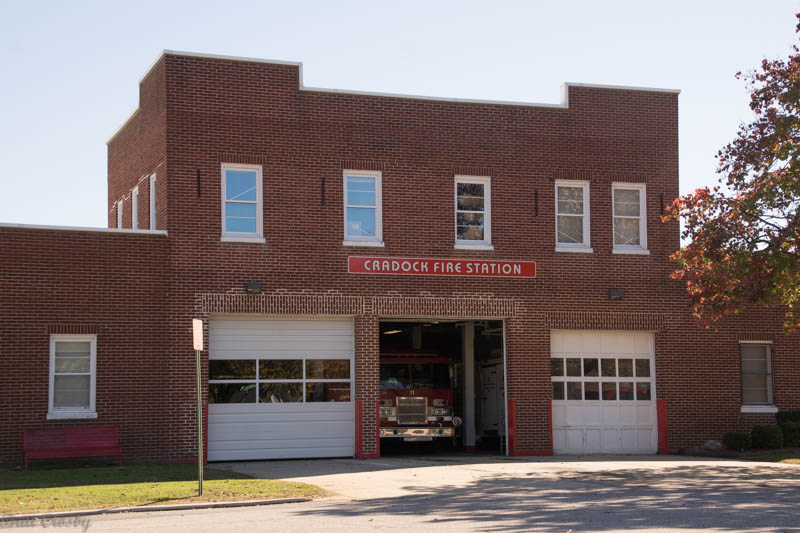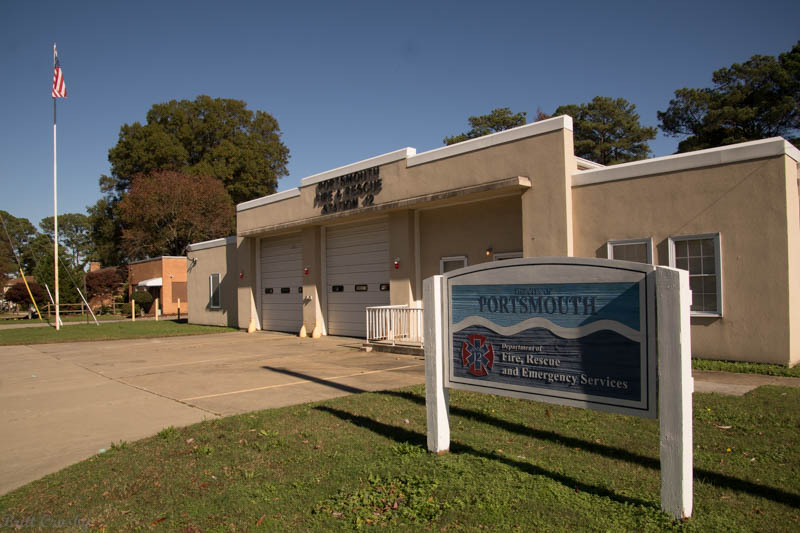 Our visit to the "Hampton Roads" area of Virginia was great and we will no doubt be back again.
Our trip took us next south to Savannah, GA for a couple days before heading to Florida.
RETURN TRIP
Virginia is obviously a very large state and on our return trip north we made another
stop in Henrico County outside of Richmond for a unique fire boat. It was in a very
remote location and it took a guide to find it.
HENRICO COUNTY, VA
The Marine Incident Response Team truck located at Henrico County Station 2.
It is red, but everything else is lime yellow.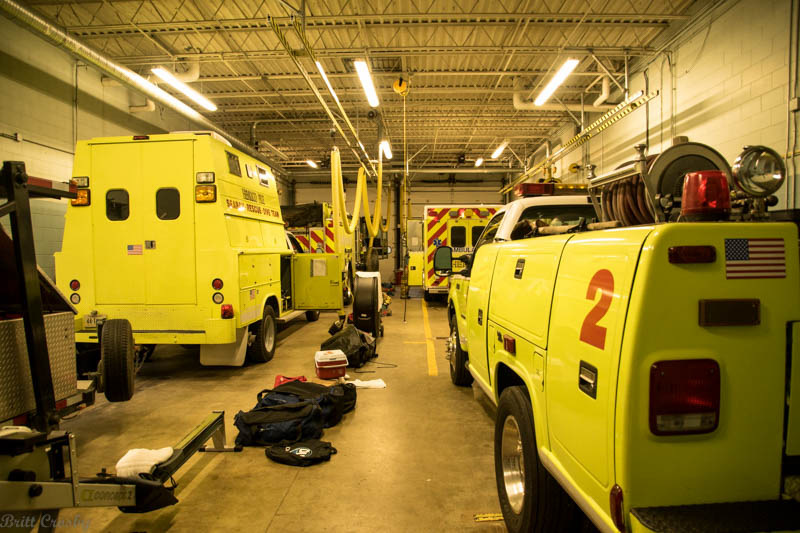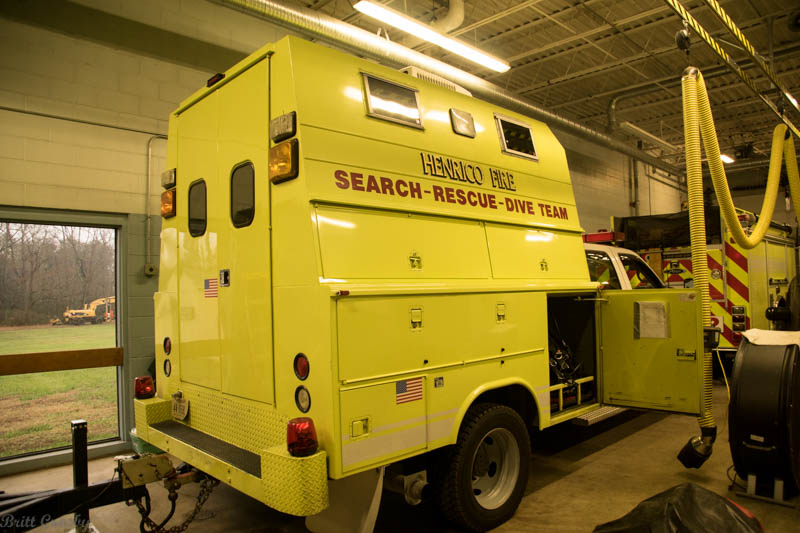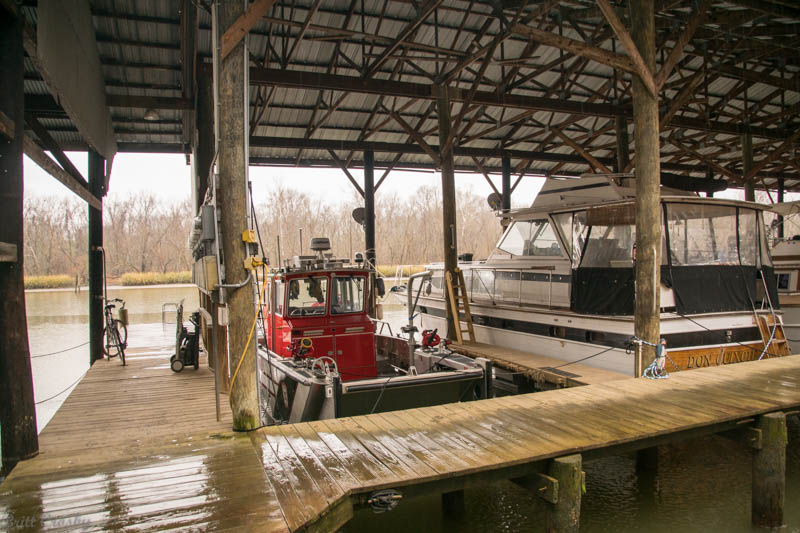 Henrico County Fire Boat 2
2014 Munson 32' 1500 gpm
OWL VFD
Occoquan-Woodbridge-Lorton VFD is located in Prince William County
along the Potomac River south of the Washington DC metro area.
I had visited Fireboat 512 before, but stopped by to say hello again.
We had not found OWL Fireboat 502 before, but were able to locate it this trip.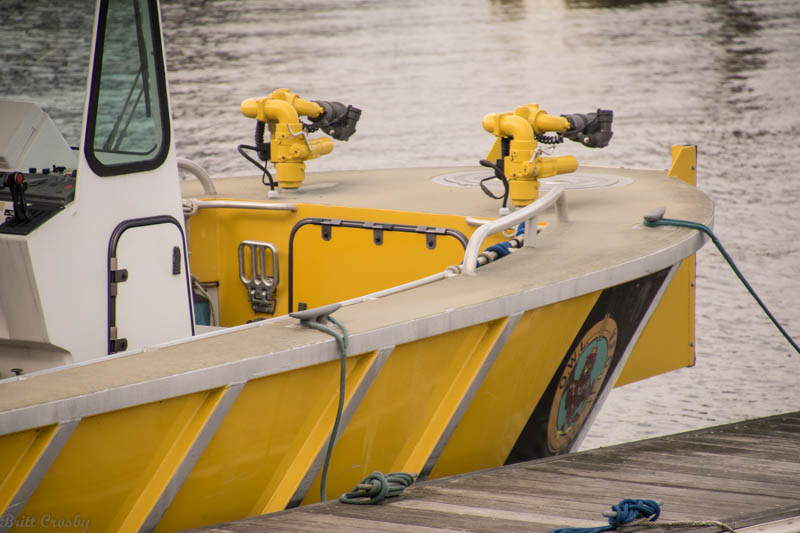 FAIRFAX COUNTY, VA
The Fairfax County, VA Fireboat 420 is located a few miles north of the OWL boat
and closer to the DC area.
On the way south, we went from the Virginia Beach area to Savannah, GA.
On the return trip north, we went from the Fairfax, VA area north to New York.
~ ON THE ROAD AGAIN ~
2-VIRGINIA
NOVEMBER 2015
Posted December 29, 2015
1-MARYLAND 2-VIRGINIA 3-SAVANNAH GA 4-FLORIDA
5-NORTH CAROLINA 6-NEW YORK
CapeCodFD.com
2015