CapeCodFD.com
~ ON THE ROAD AGAIN ~
3-SAVANNAH, GA
NOVEMBER 2015
Posted December 29, 2015
1-MARYLAND 2-VIRGINIA 3-SAVANNAH GA 4-FLORIDA
5-NORTH CAROLINA 6-NEW YORK
In November 2015, we set out on another road trip. This trip would take us down through
eastern Maryland visiting several fire boats, on to the greater Virginia Beach area, then
south to Savannah, Georgia, and ultimately to Florida for a few weeks. The return trip
took us up into the Charlotte, North Carolina area, then to the Richmond, VA area, with
a final stop to see the new New York City fireboat before heading home.
The trip included a few fire stations, fire boats, and apparatus as well as special visits
with family and friends to wrap up our 2015 traveling.
Enjoy!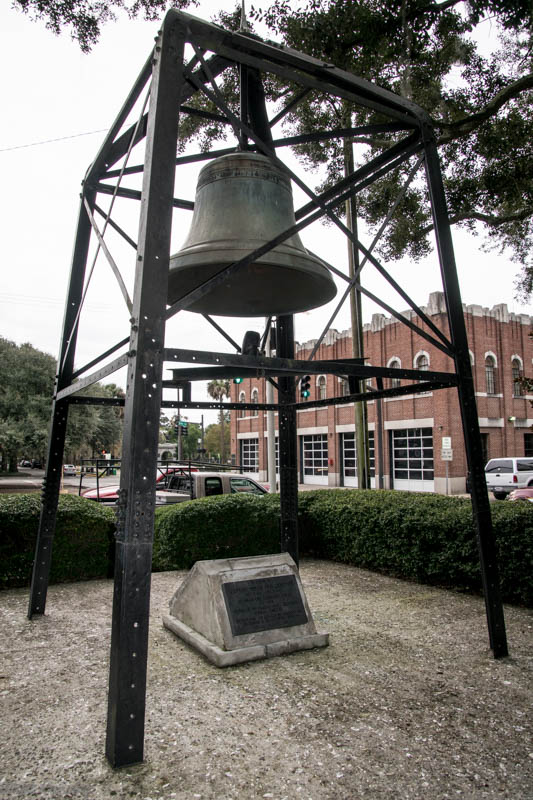 SAVANNAH, GA
We had not previously taken the time to enjoy Savannah so we made a point
to get to know it a little better. Savannah recently got a new fire boat so
we were able to accomplish that mission as well as truly enjoy this great
historic city.
This bell once stood atop the fire station in the background in the downtown
of Savannah. It was rung to alert the community of fires. It now is part of
a memorial to those who have served.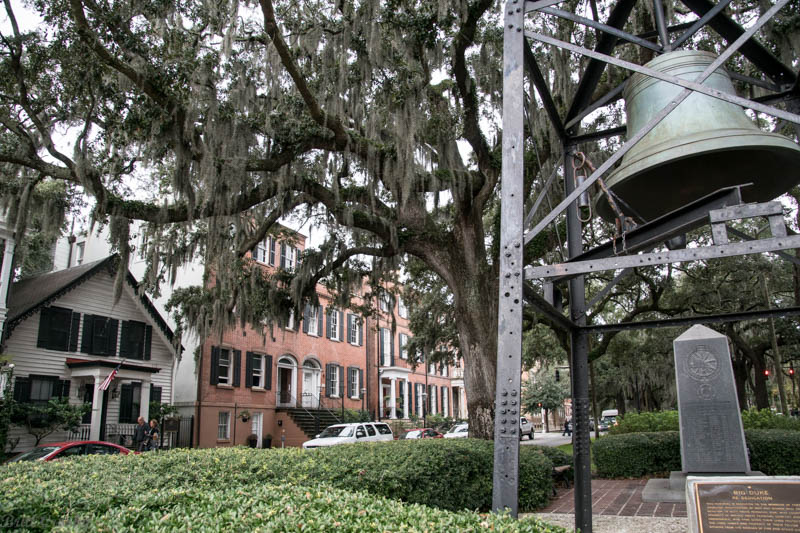 SAVANNAH, GA FIRE HEADQUARTERS
Known as Station 3 on Oglethorpe Ave.
Home of Engine 3, Engine 16, and Rescue 1 as well as a couple other apparatus.
The department has a Class I ISO rating and is well staffed and equipped.
The department does not provide EMS but keeps busy with fire calls.
There were several incidents in the brief time we stopped by.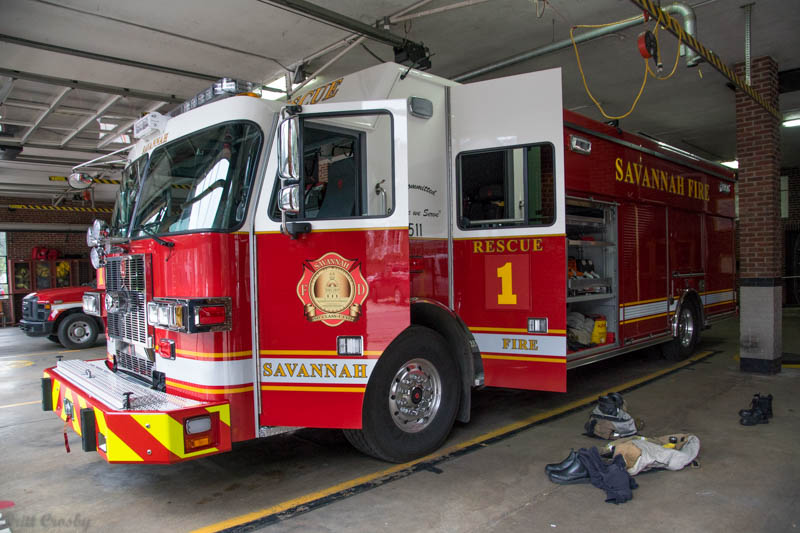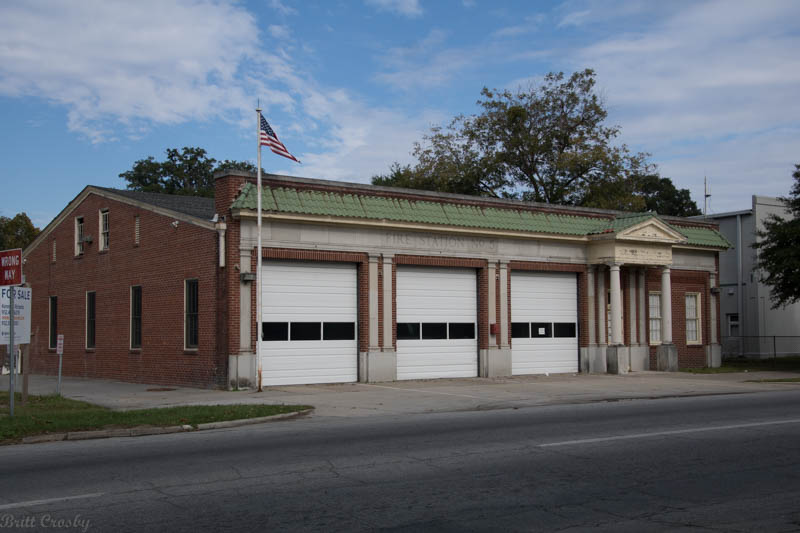 Old Fire Station 5
Savannah Station 5 is one of the newest stations in the city.
Home to Engine 5 and Tiller Ladder 5, the only tiller in the city.
An identical spare tiller Ladder 5 is in reserve.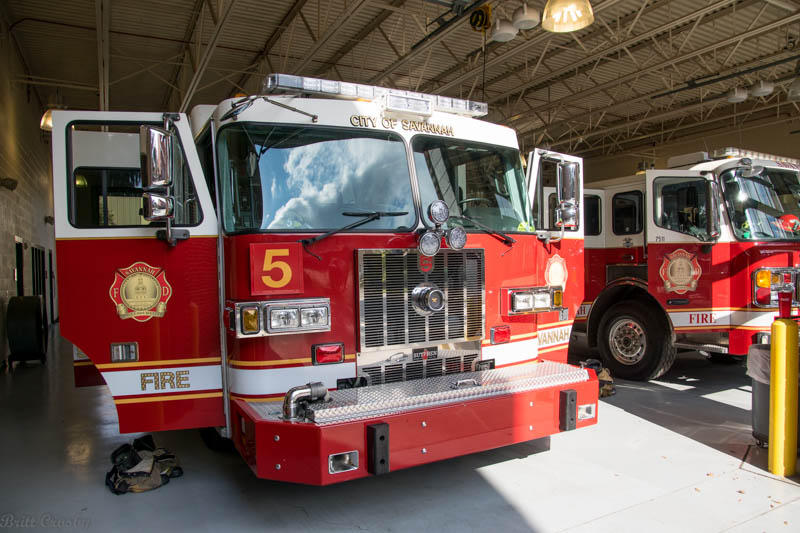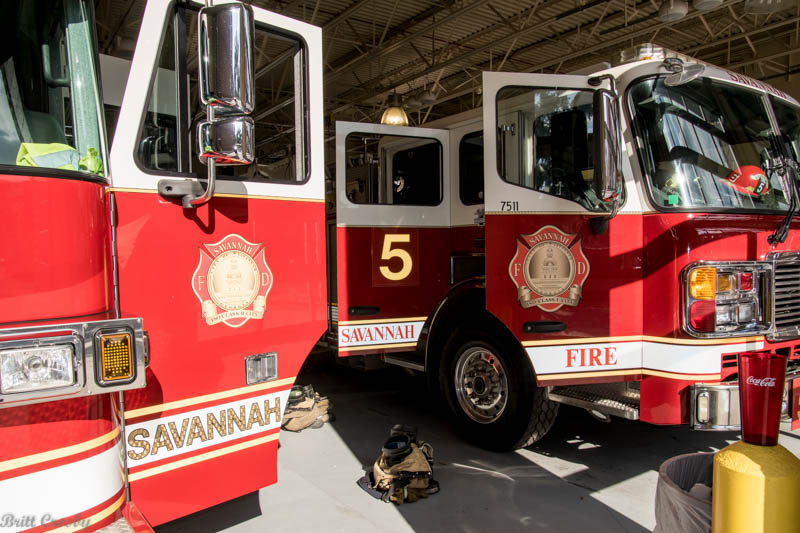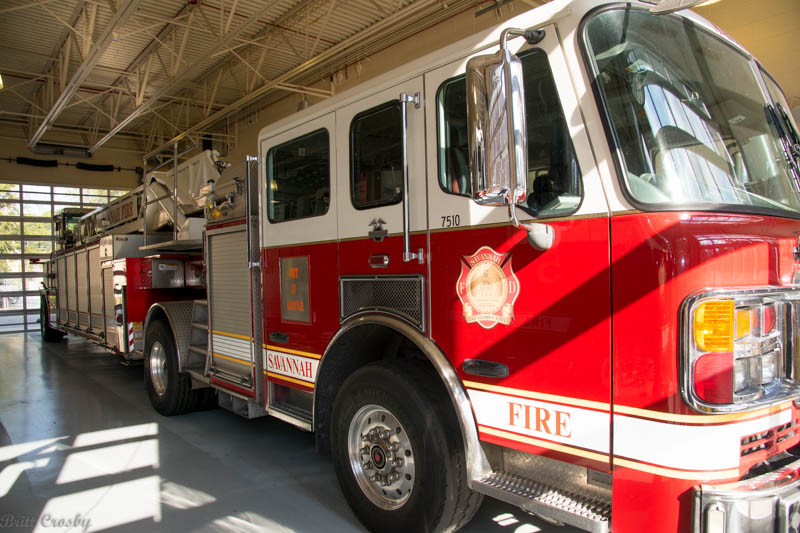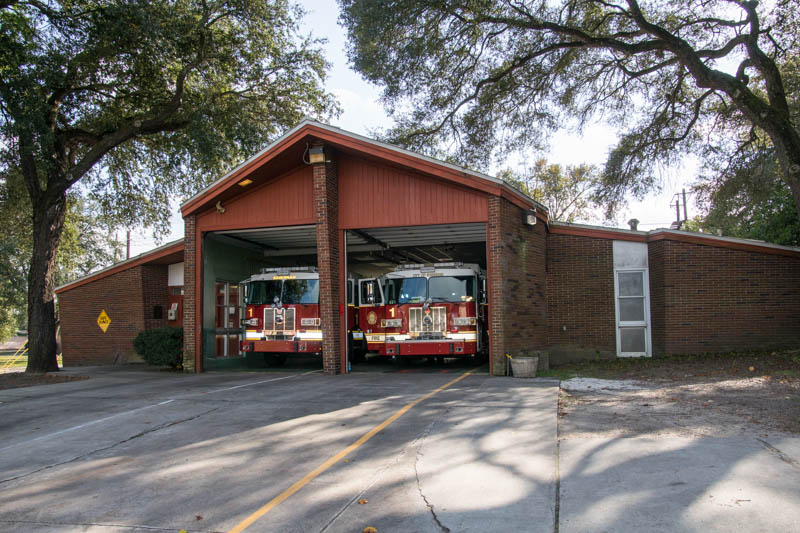 Savannah Station 1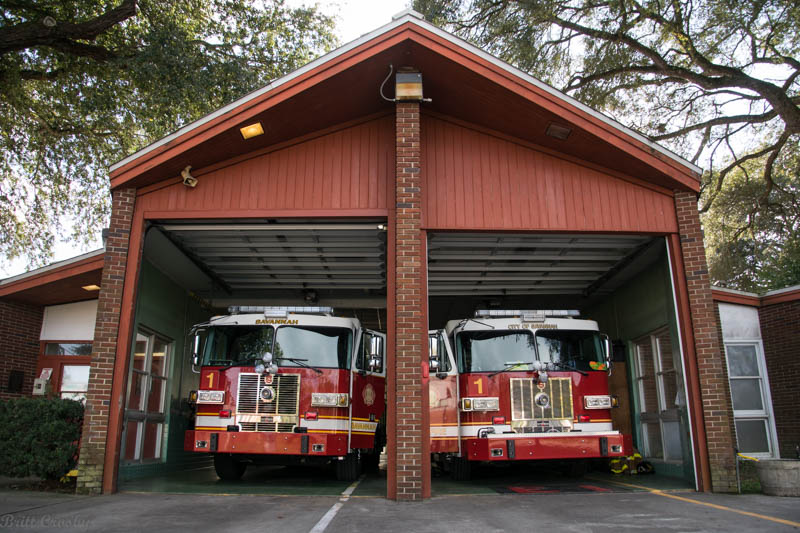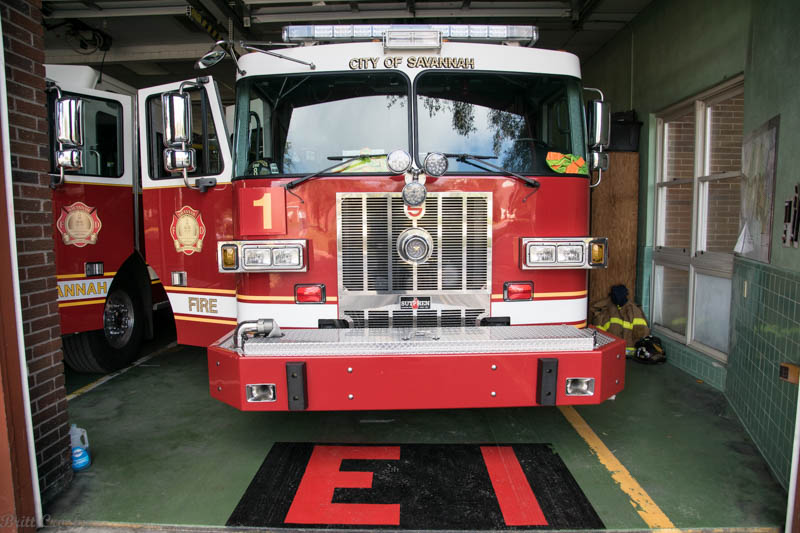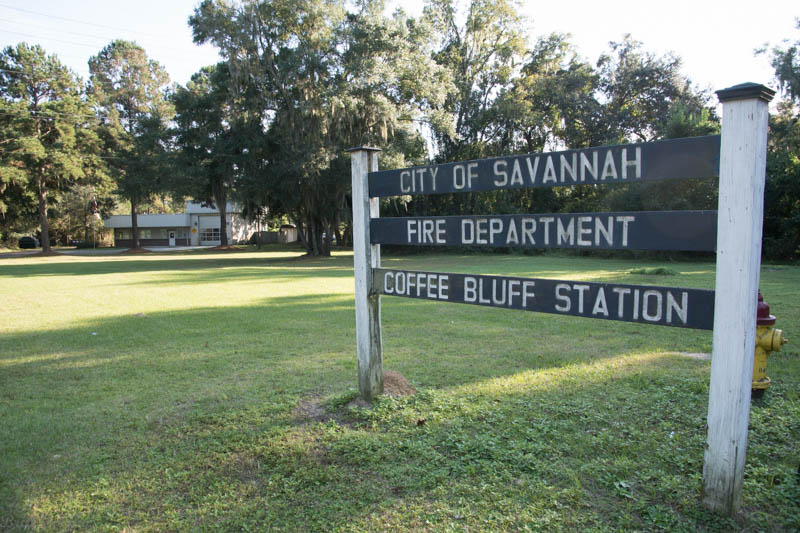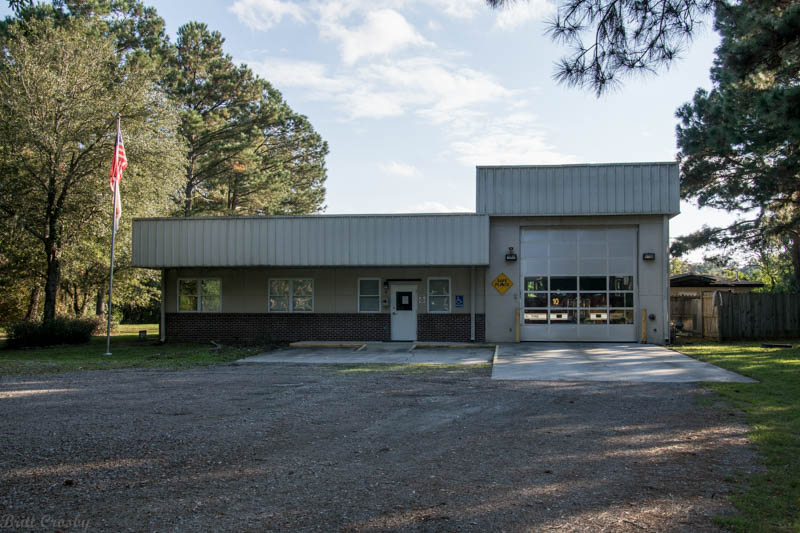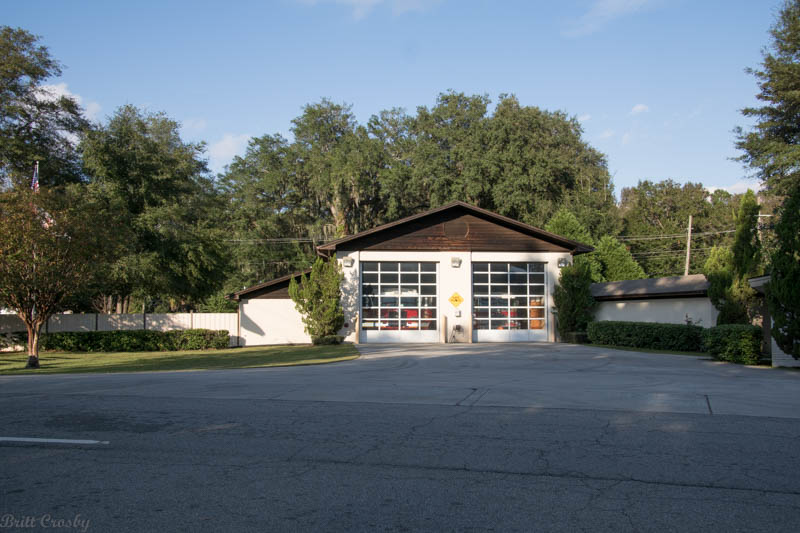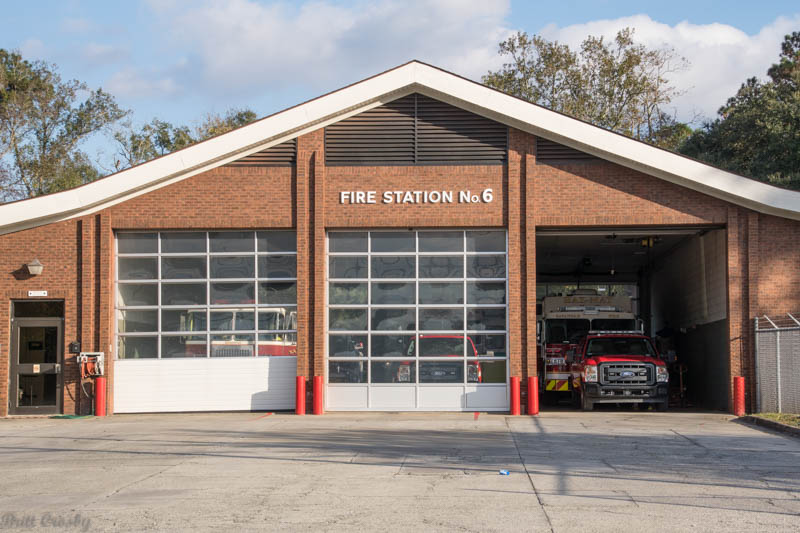 Savannah Station 6 serves as home for the Haz Mat units.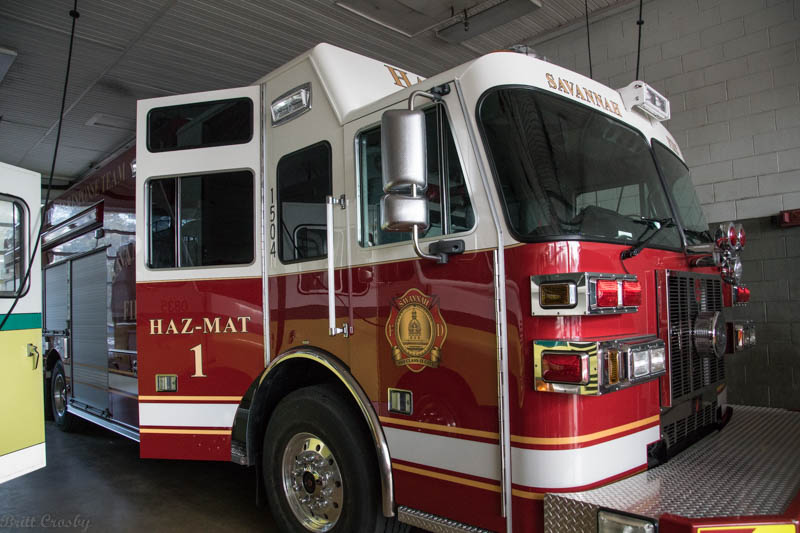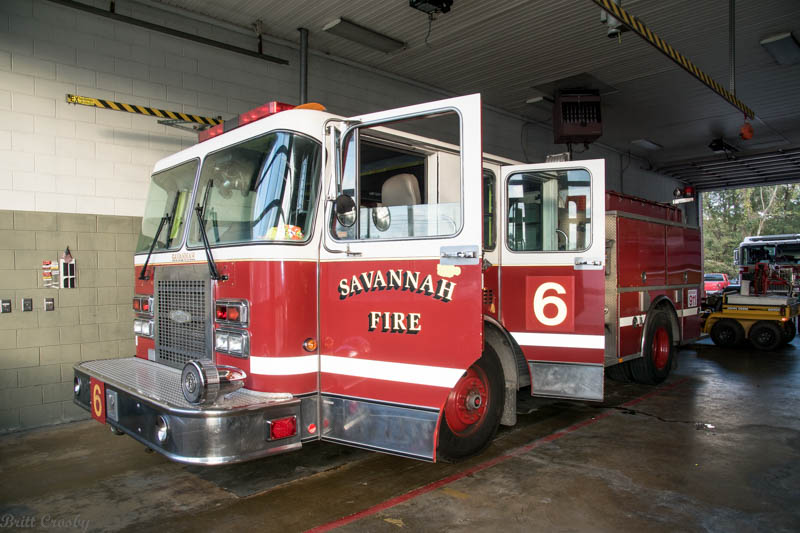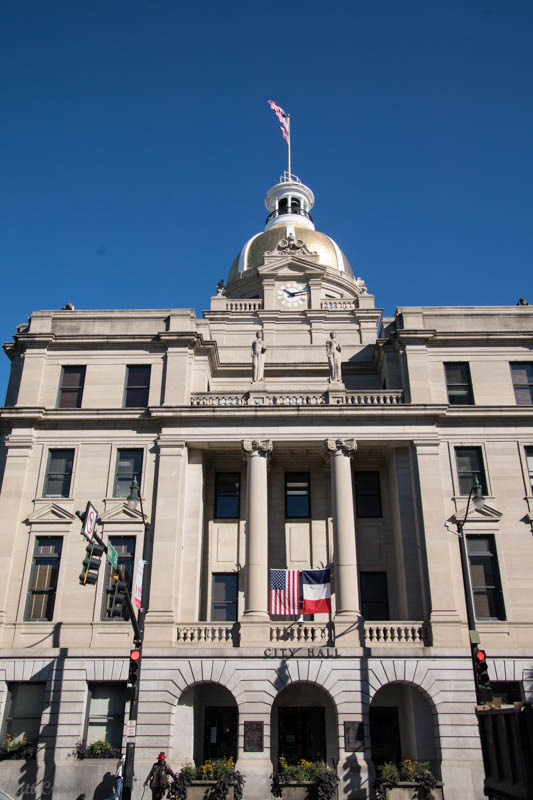 Savannah's City Hall
Savannah is on the Savannah River and River Street is a must do.
Lots to see and do along the river and actually for many blocks
into the city. It is a great walking town, with many restaurants
and things to do.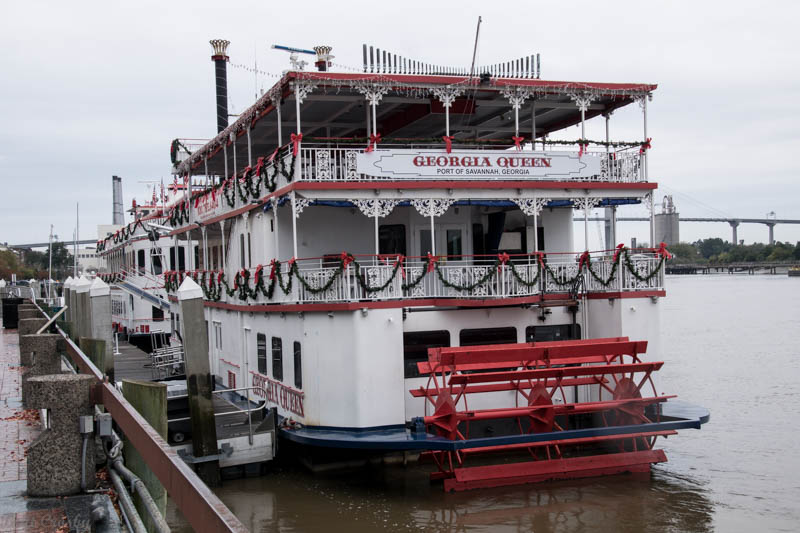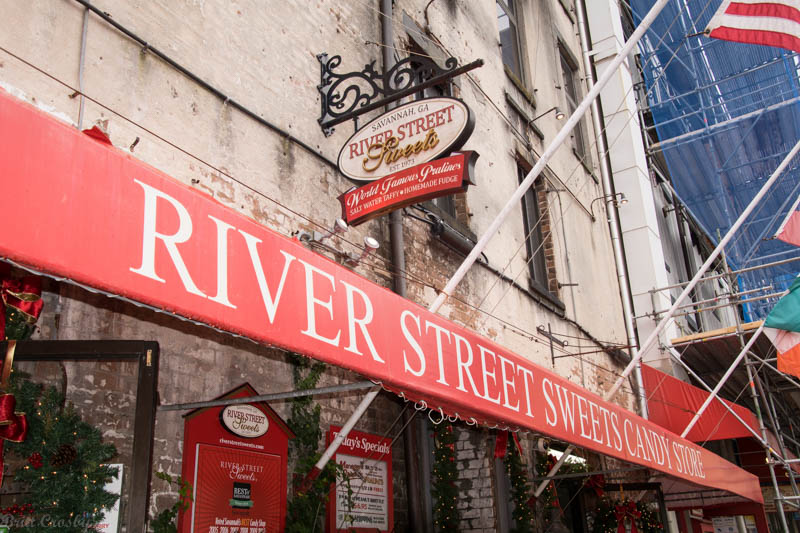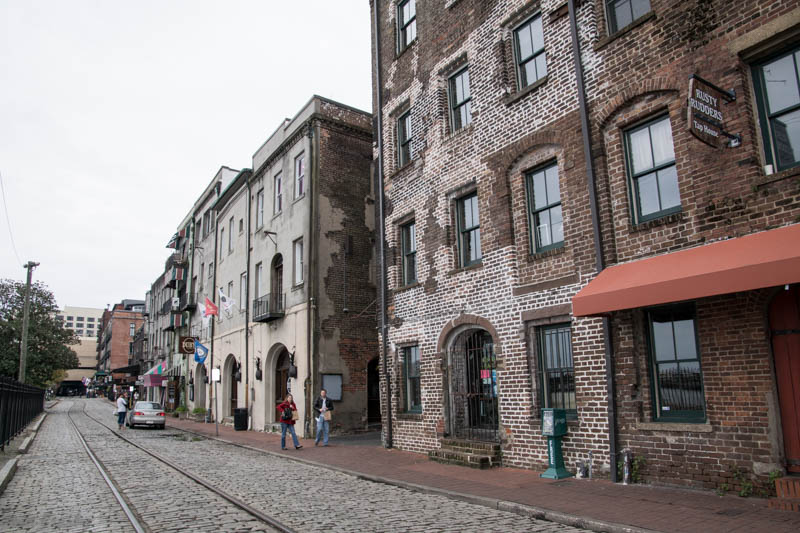 Interestingly, Savannah allows open containers on the street.
It is a fun town after all.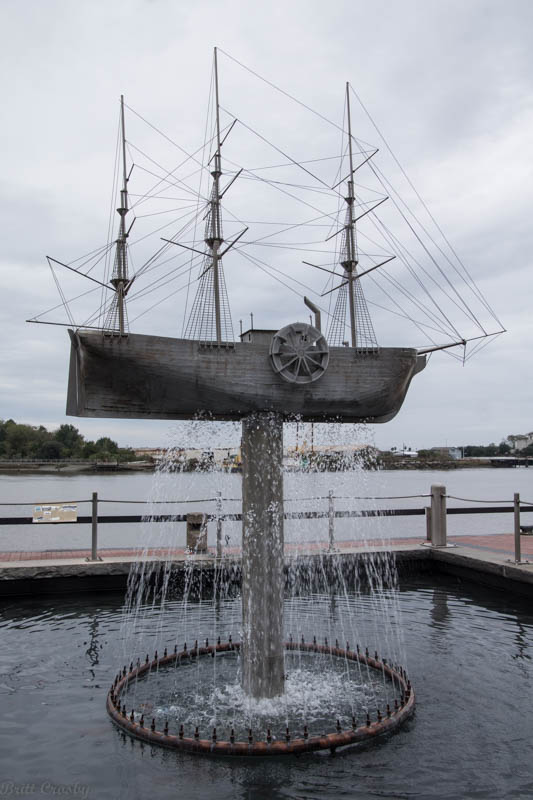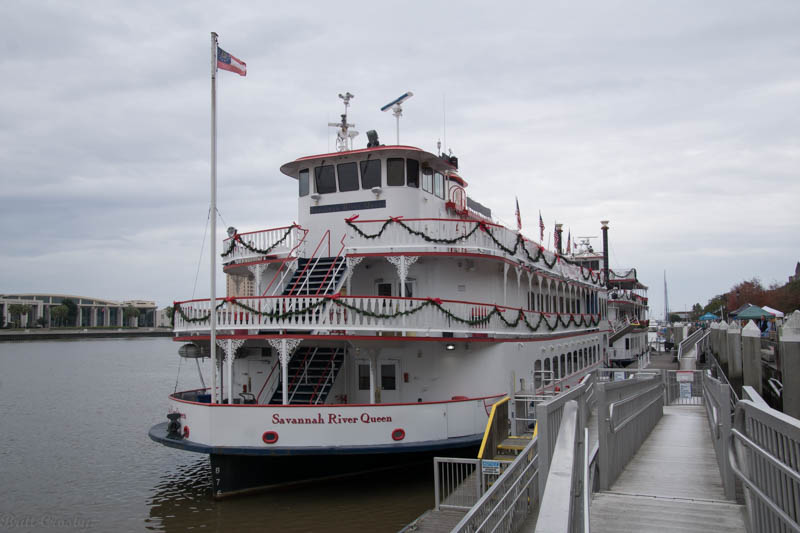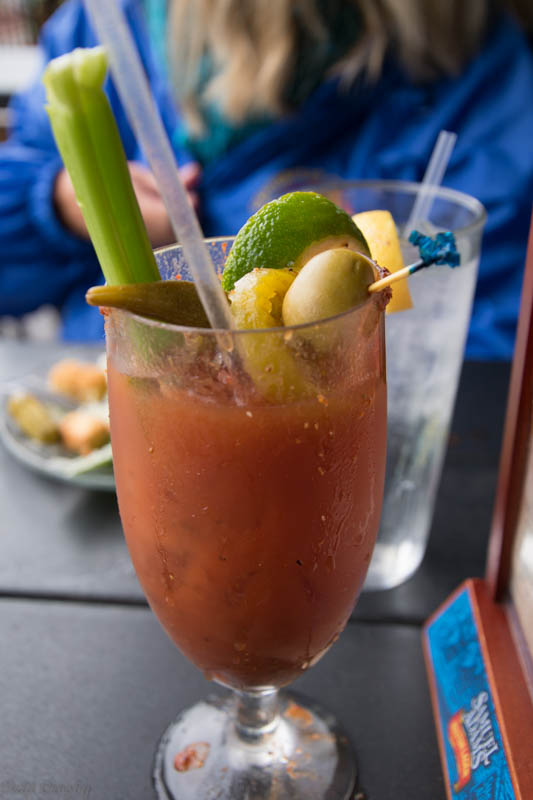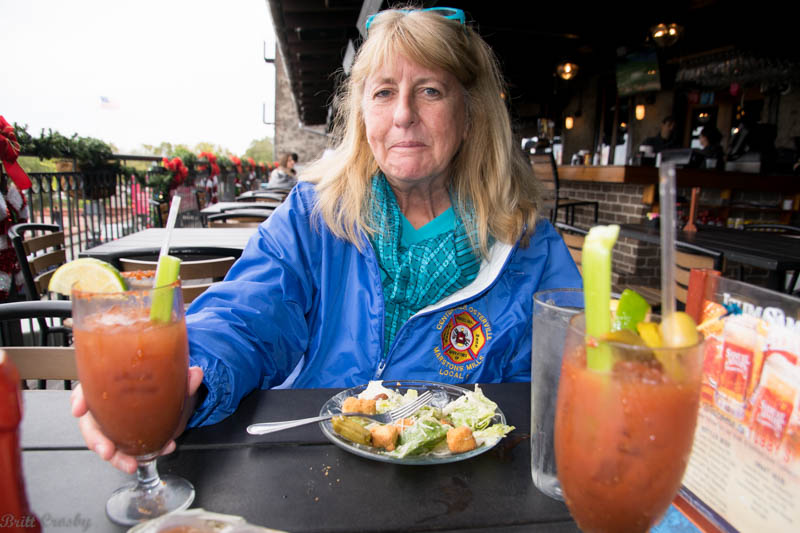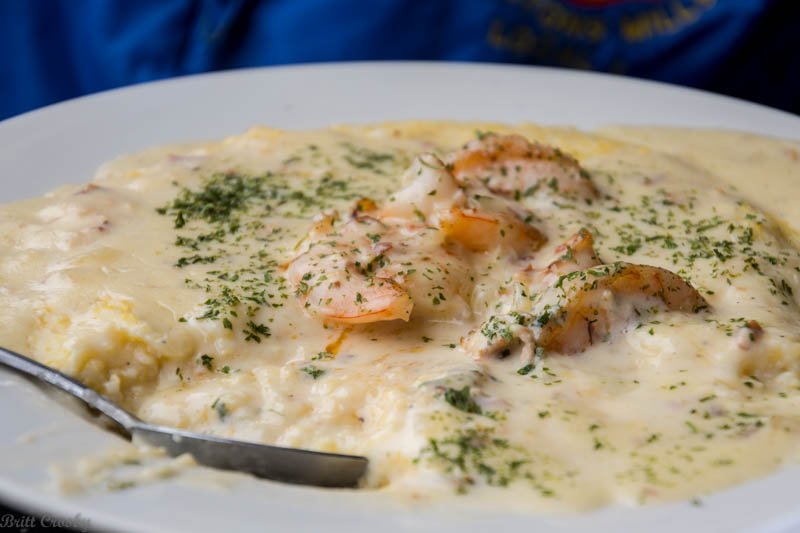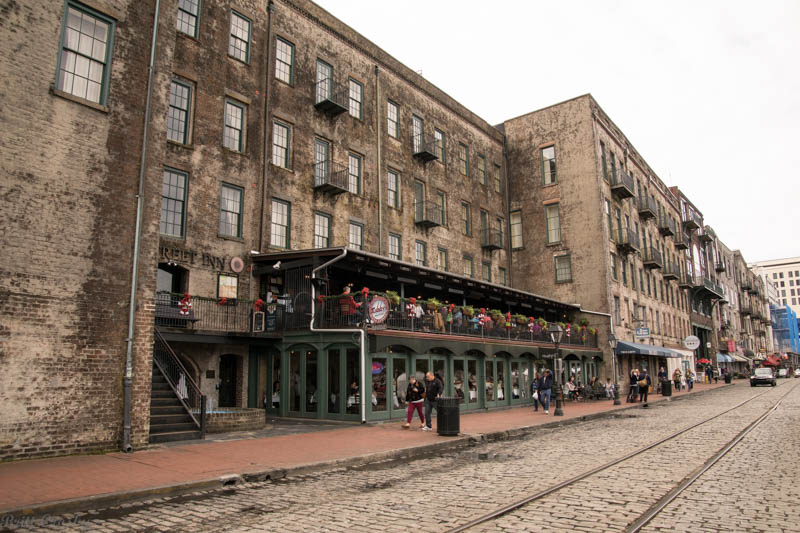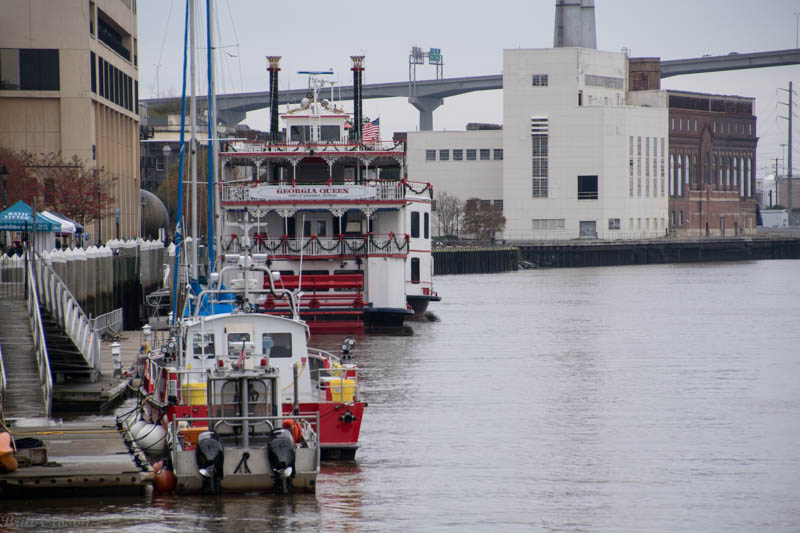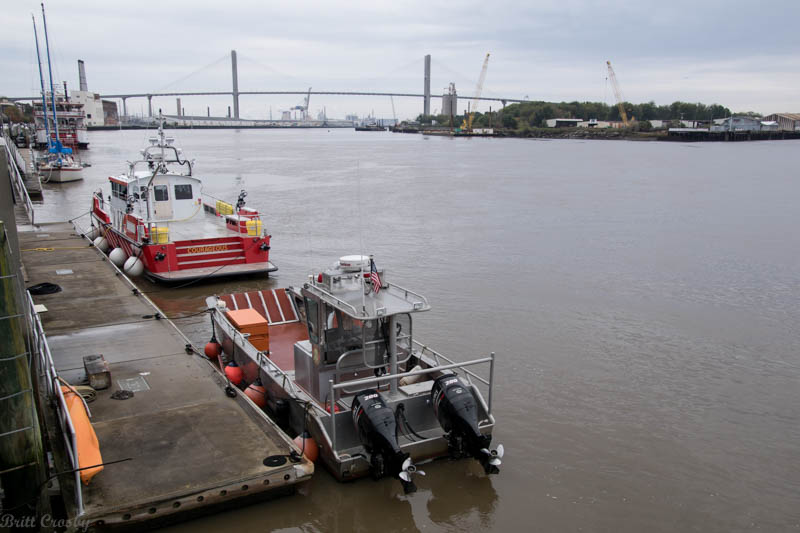 Savannah's new fire boat "Courageous" is located right along the river.
A new station is under construction across the river and will become
the new home for the boats when opened.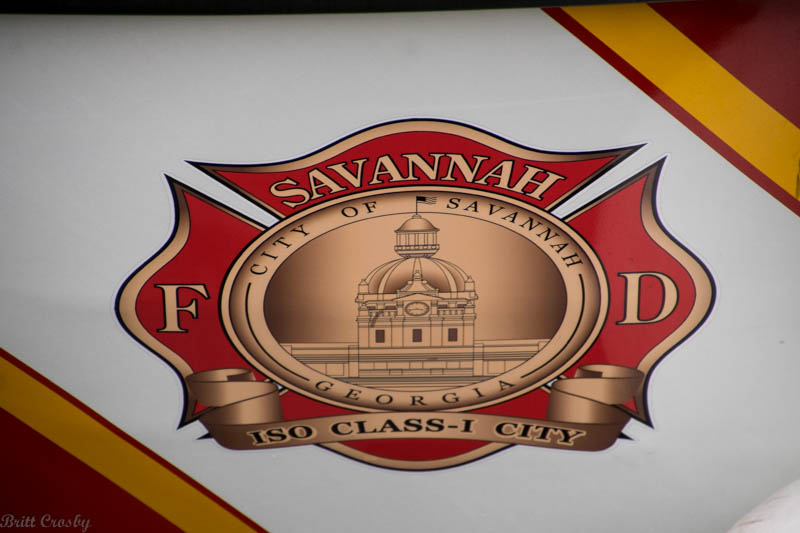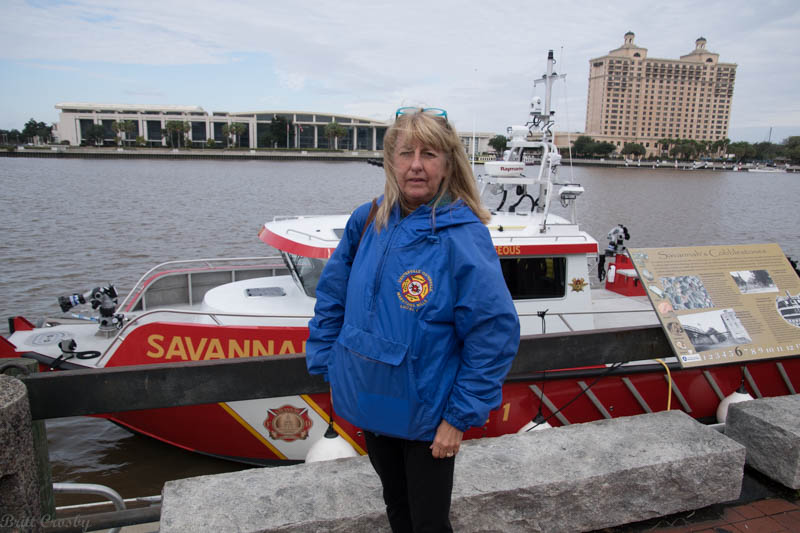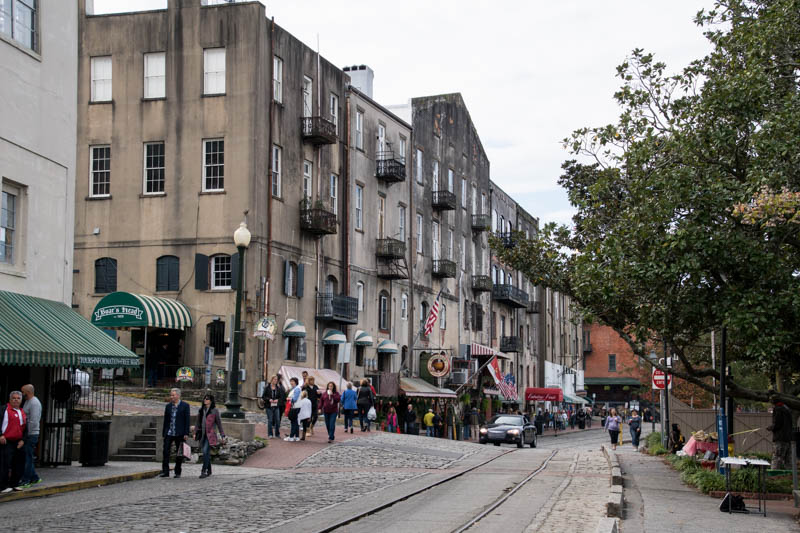 EMS in Savannah and all of Chatham County is contracted to Southside Fire/EMS.
In addition to providing EMS, Southside provides fire protection for some 120,000
residents in a 245 sq mile area with 23 stations and approximately 360 career
and volunteers.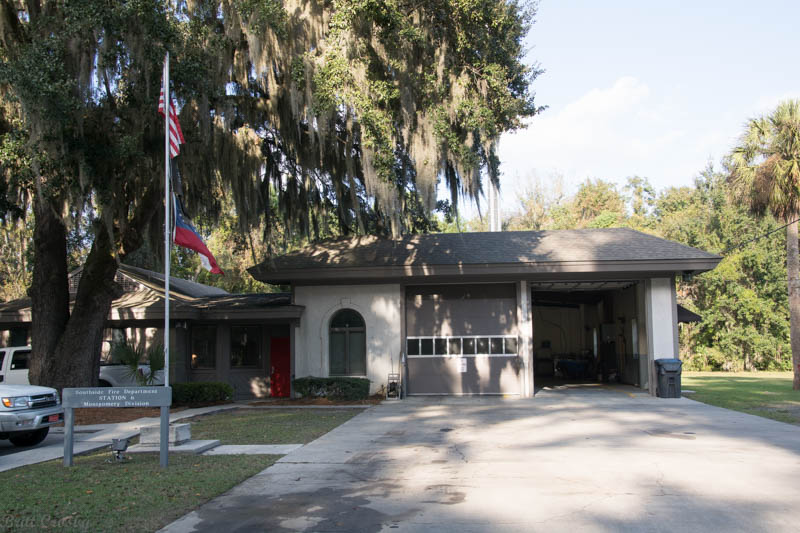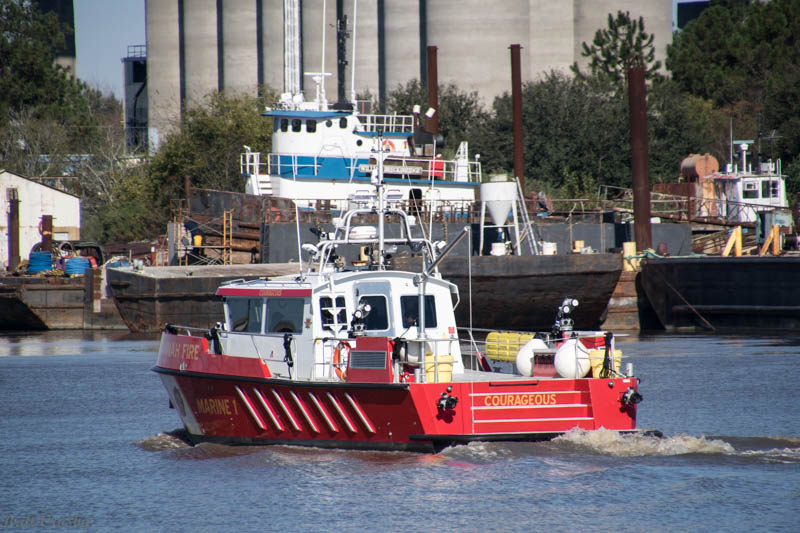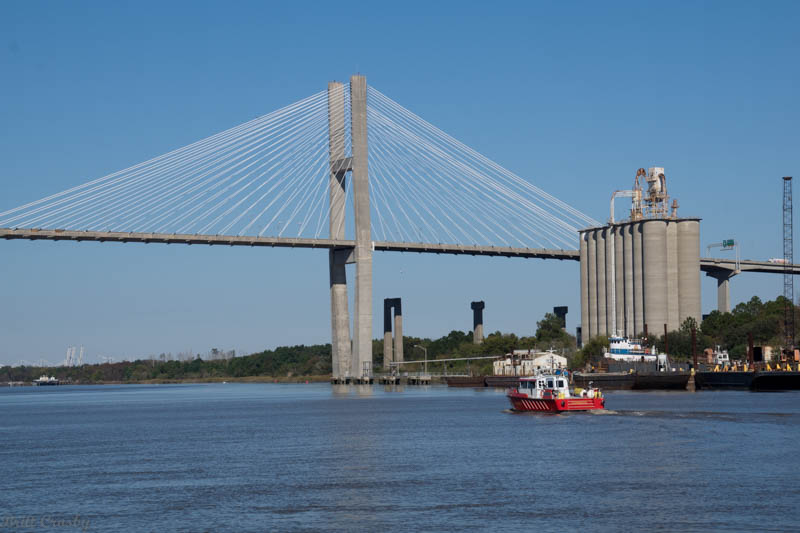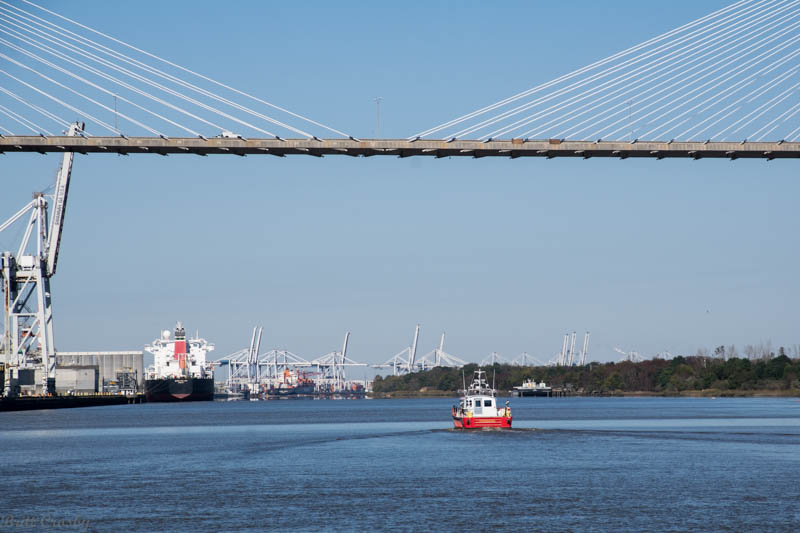 Great time in Savannah.
Our journey continued south to Florida.
~ ON THE ROAD AGAIN ~
3-SAVANNAH, GA
NOVEMBER 2015
Posted December 29, 2015
1-MARYLAND 2-VIRGINIA 3-SAVANNAH GA 4-FLORIDA
5-NORTH CAROLINA 6-NEW YORK
CapeCodFD.com
2015