CapeCodFD.com
~ ON THE ROAD AGAIN ~
4-FLORIDA
NOVEMBER-DECEMBER 2015
Posted December 29, 2015
1-MARYLAND 2-VIRGINIA 3-SAVANNAH GA 4-FLORIDA
5-NORTH CAROLINA 6-NEW YORK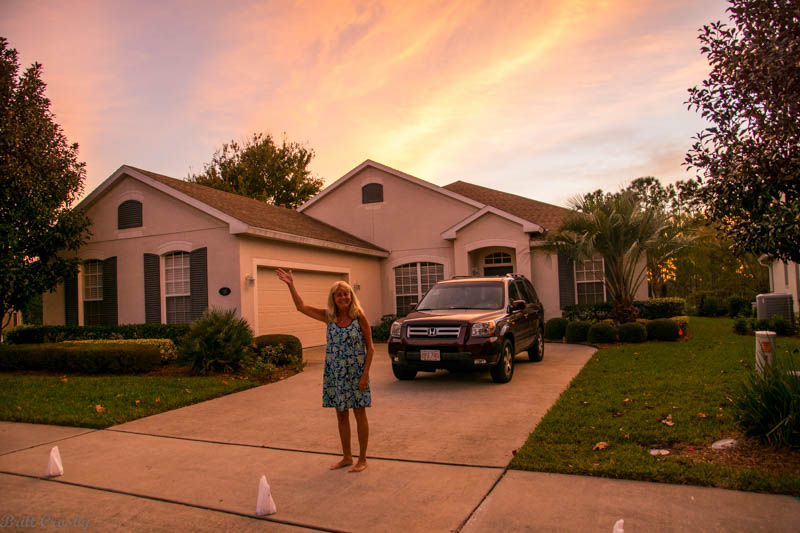 In November 2015, we set out on another road trip. This trip would take us down through
eastern Maryland visiting several fire boats, on to the greater Virginia Beach area, then
south to Savannah, Georgia, and ultimately to Florida for a few weeks. The return trip
took us up into the Charlotte, North Carolina area, then to the Richmond, VA area, with
a final stop to see the new New York City fireboat before heading home.
The trip included a few fire stations, fire boats, and apparatus as well as special visits
with family and friends to wrap up our 2015 traveling.
Enjoy!
Visiting family for Thanksgiving in Florida is something new.
The folks down here seem to love to decorate almost anything
to get in the holiday spirit, even when the temperatures are in the 70's.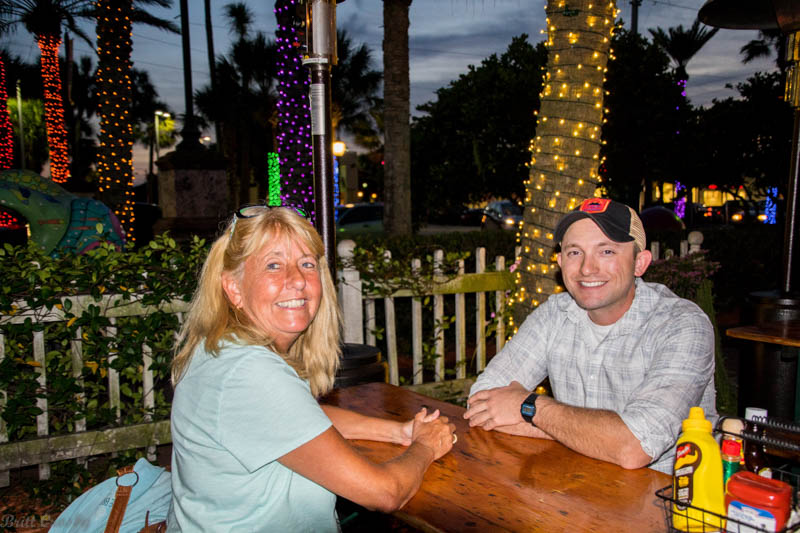 Happy mom and son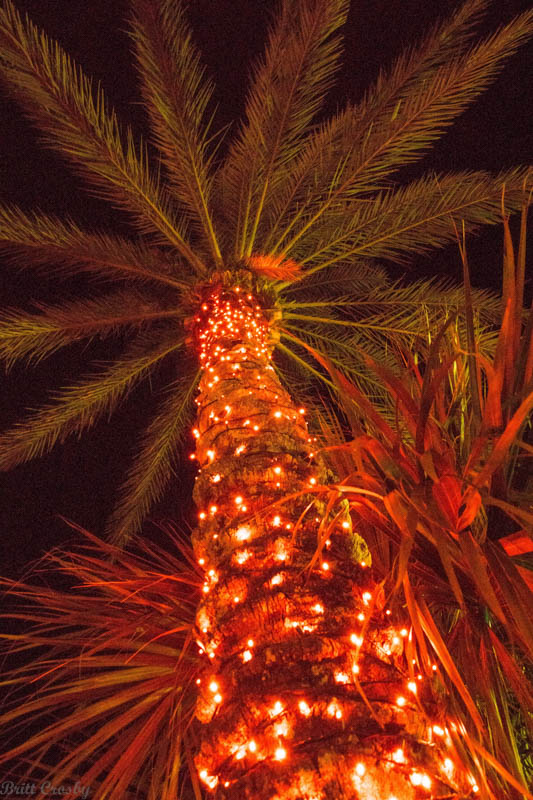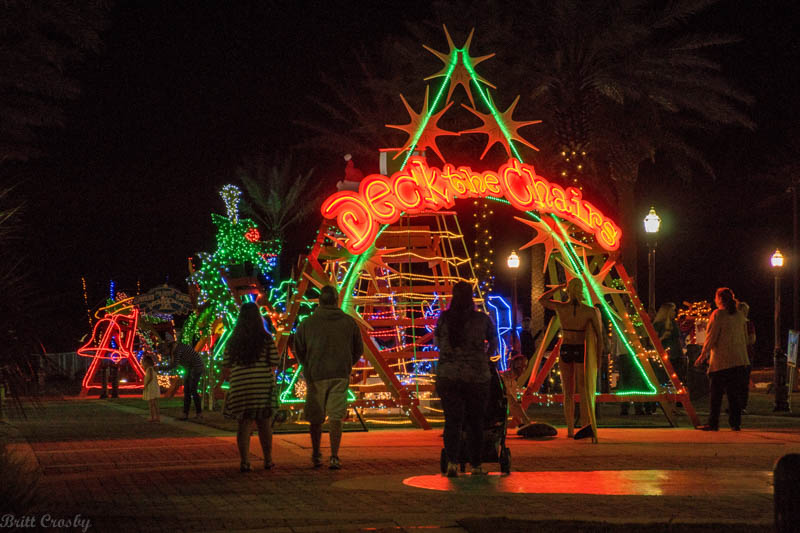 "DECK THE CHAIRS"
What do you do with the Life Guard chairs in November?
You decorate them for December!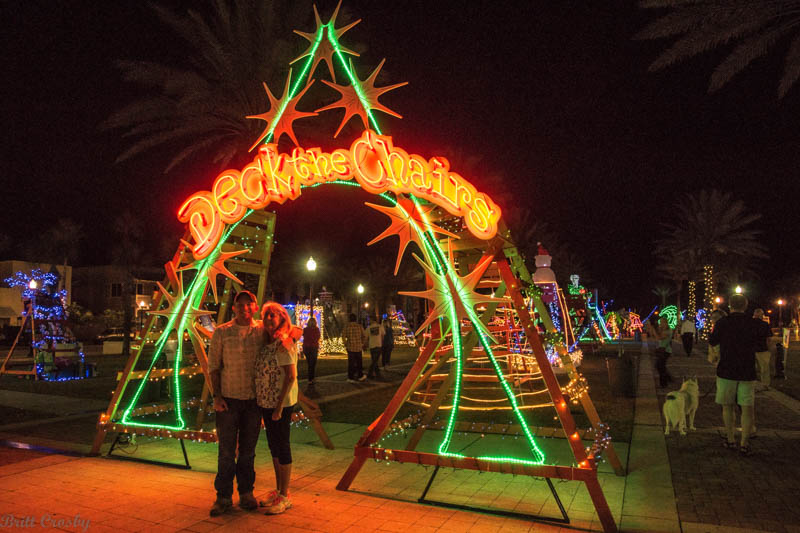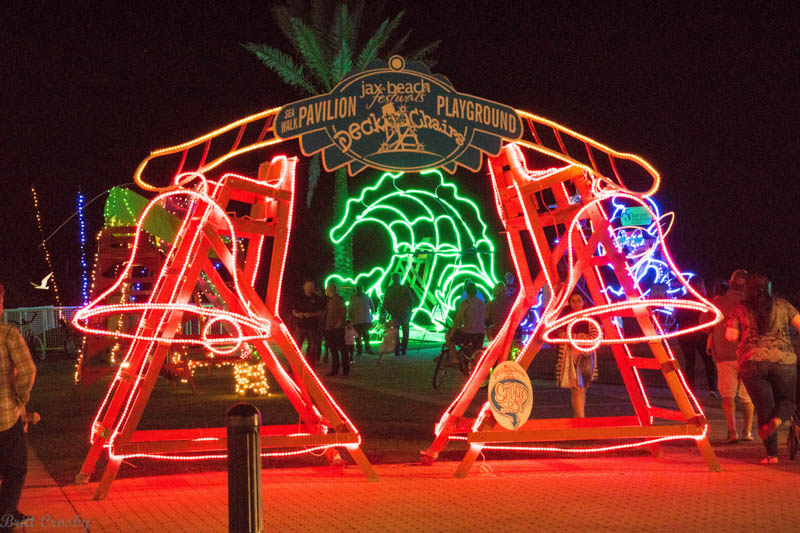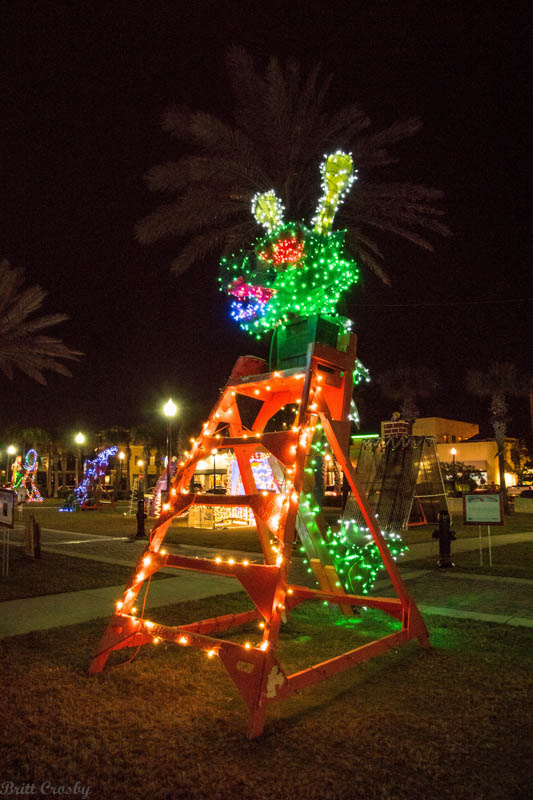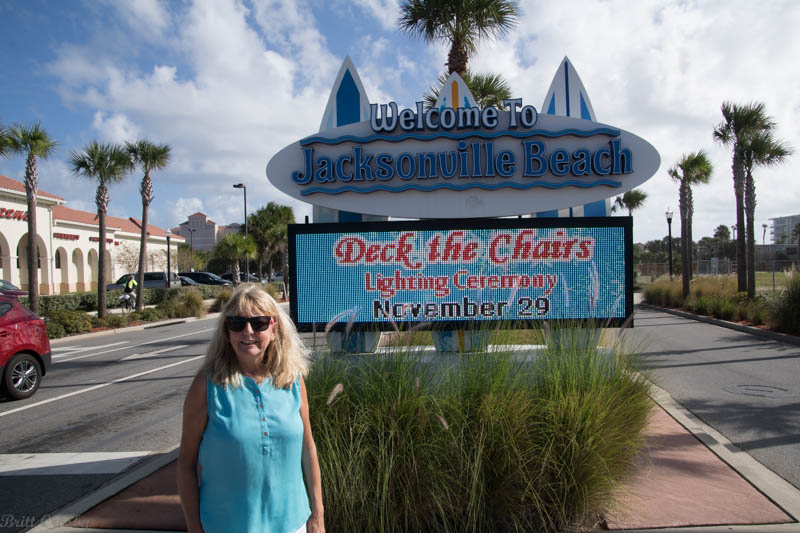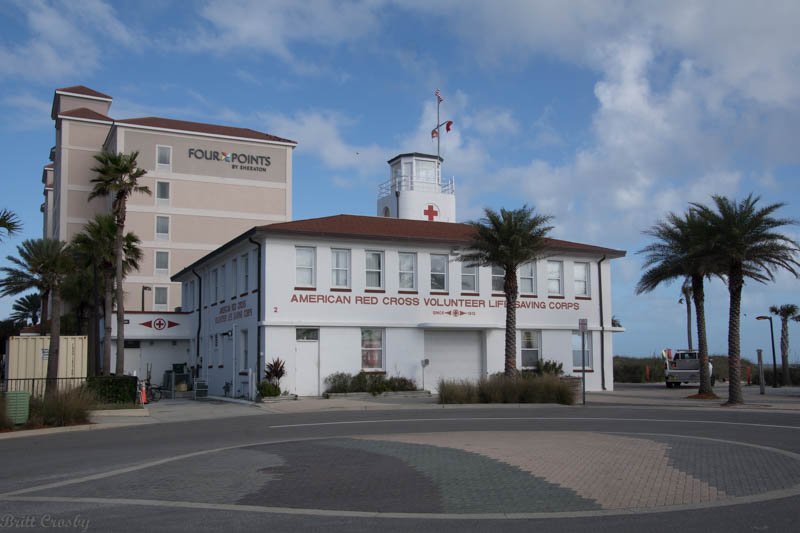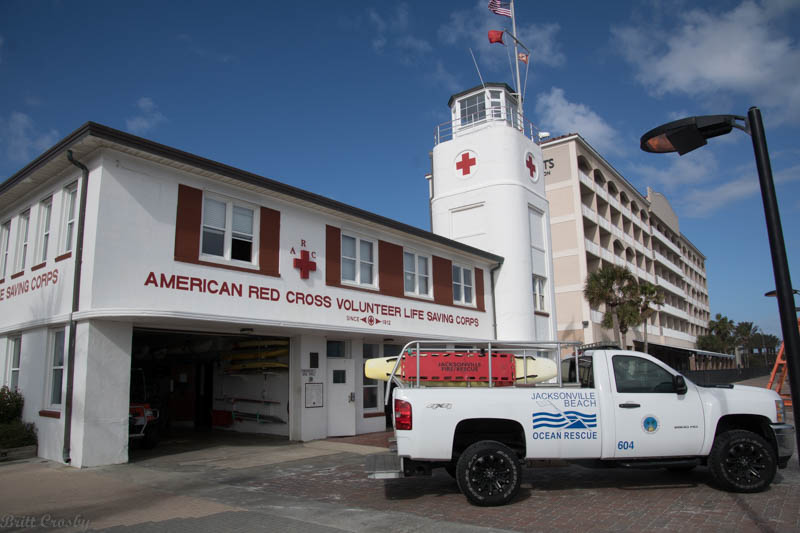 Off season at the beach in November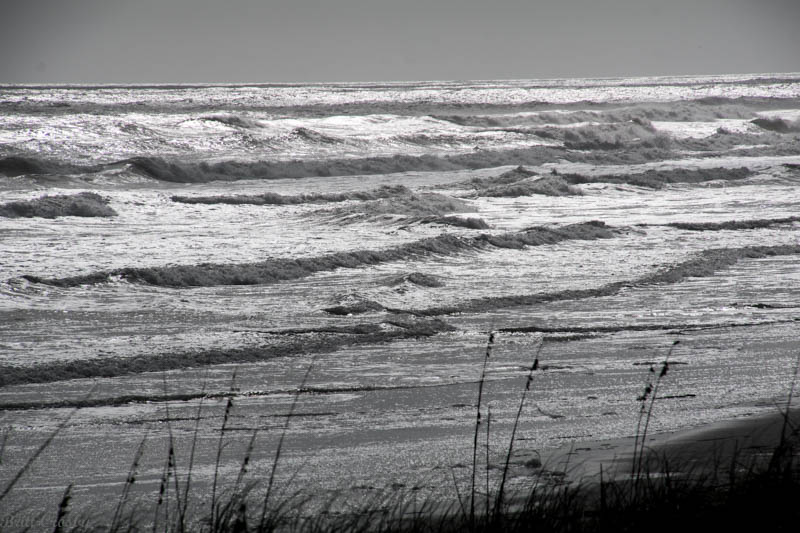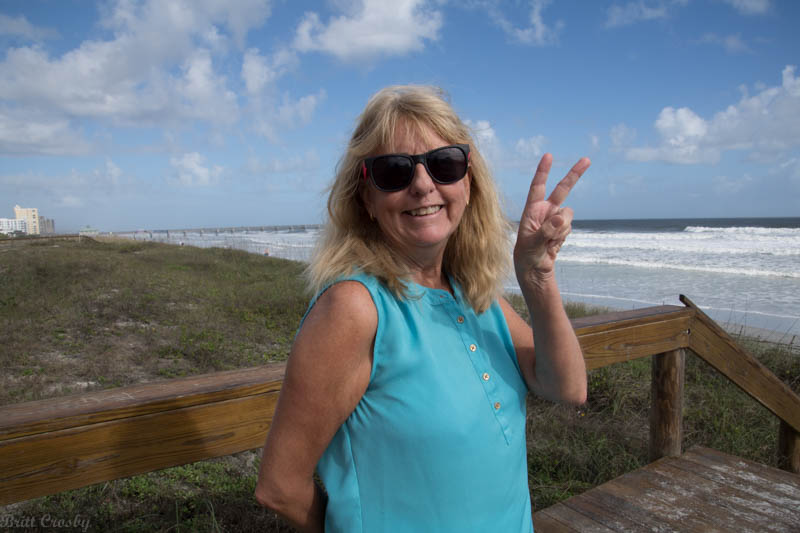 How many adult beverages would you like?
"Wish you were here!"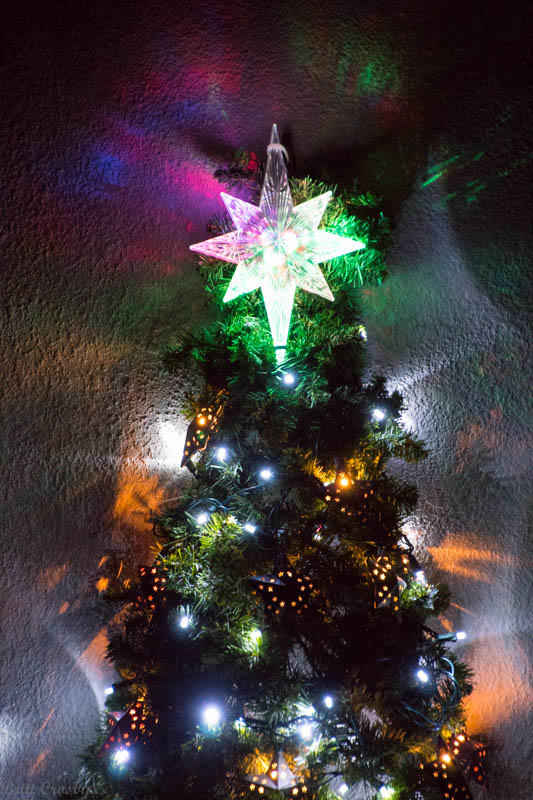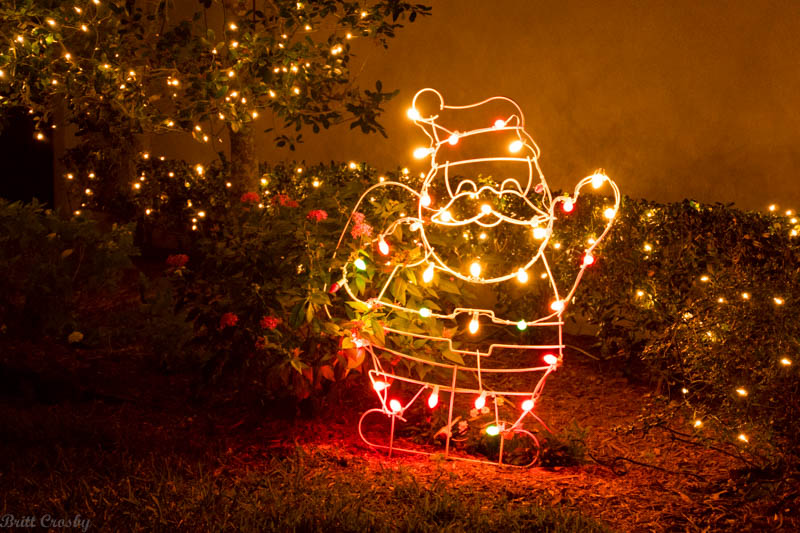 JACKSONVILLE BEACH FIRE STATION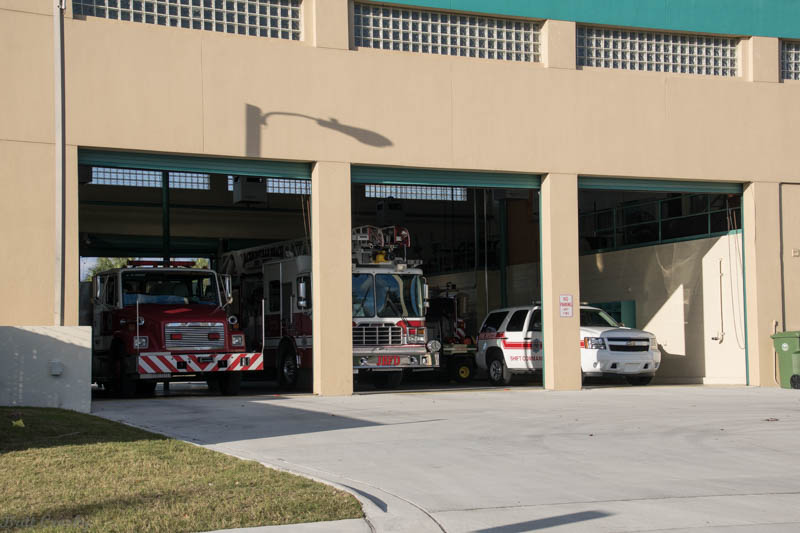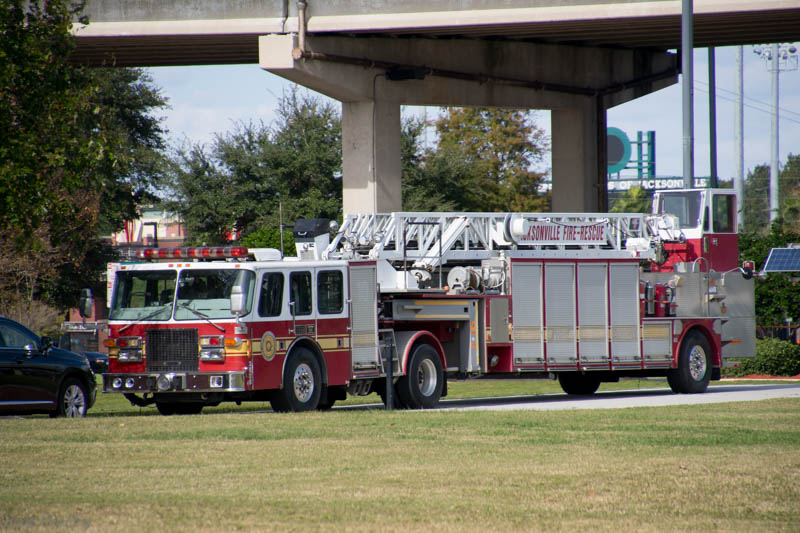 Jacksonville Ladder Truck was down by the Jacksonville Fire Museum,
which is within sight of both the Jacksonville Sports Complex (EverBank Field)
home of the NFL Jaquars and the Jacksonville Fire Rescue Department Fire Boat Station 39.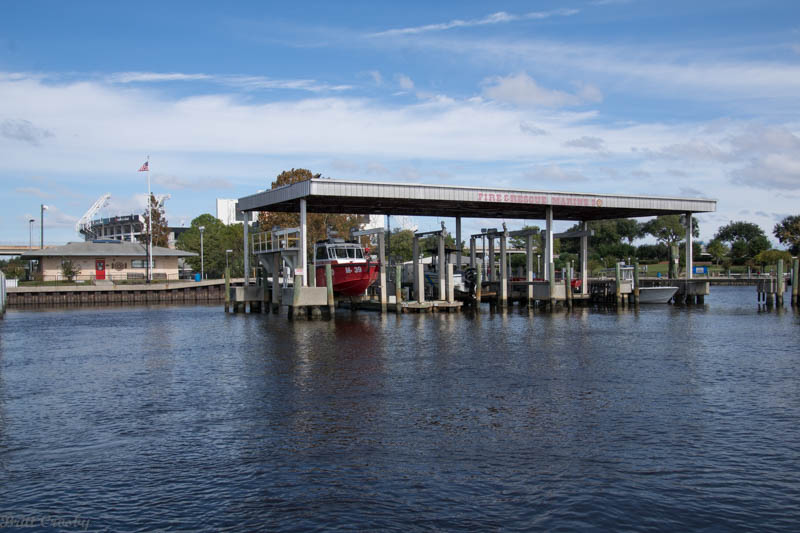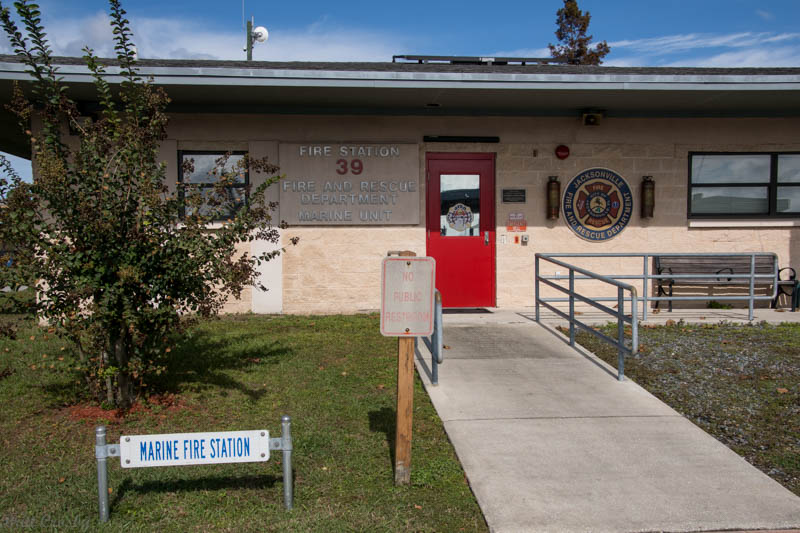 JFRD Marine Station 39
Along the St Johns River downtown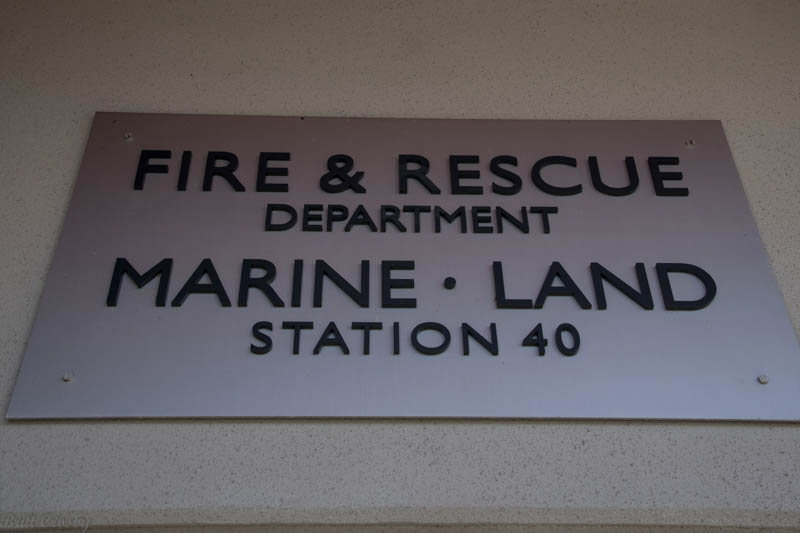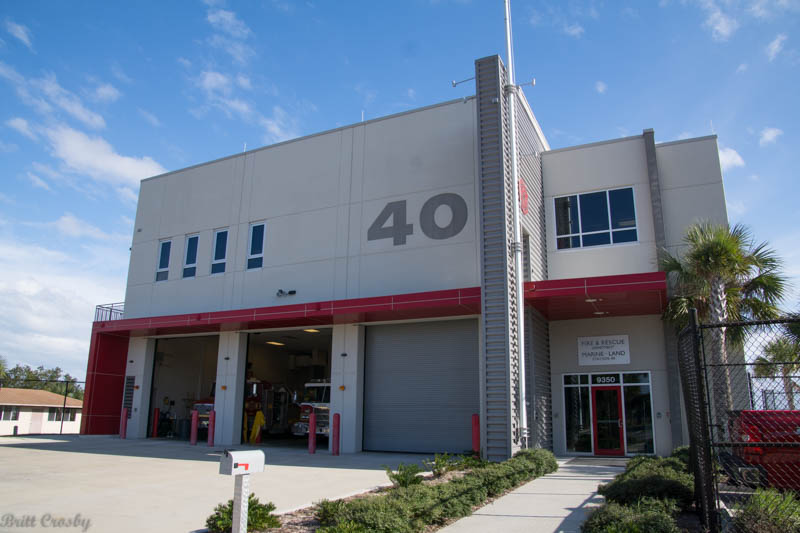 JACKSONVILLE STATION 40
Home to Engine 40, Tender 40, Rescue 40, and Fire Boat 40.
Located on the eastern end of the St Johns River.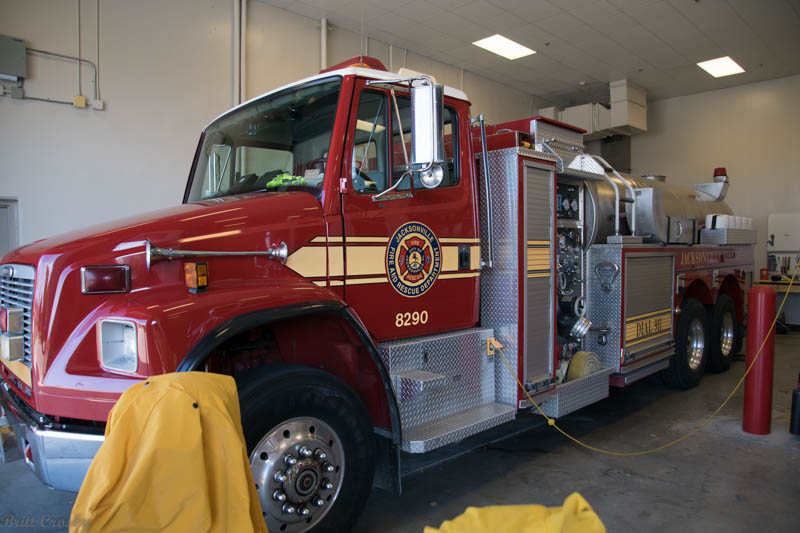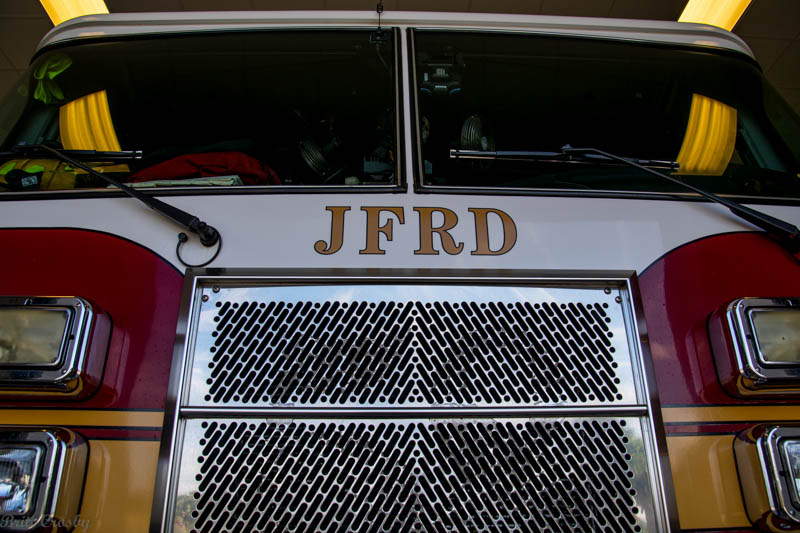 Fire Boat Station 40 from across the river.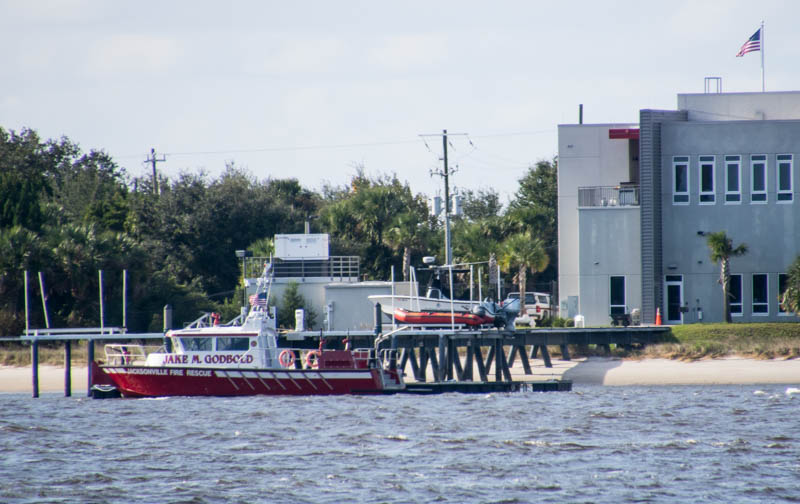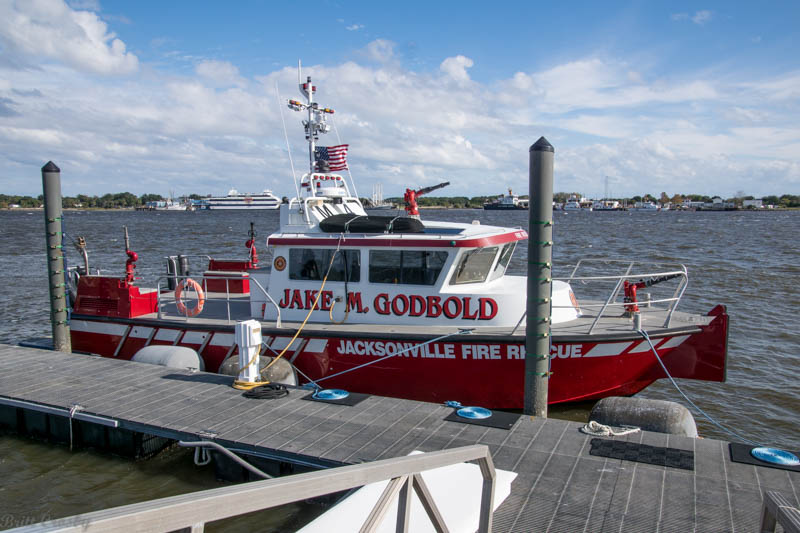 Jacksonville actually has three and perhaps soon four fire boat stations along
the St Johns River. Originally numbered Marine 1, 2, 3 etc, the boats have been
renumbered to coincide with the station numbers. The "Jake M Godbold" was
originally Marine 1 and is now Marine 40. It is the midsized 50' boat.
Marine 39 and Marine 23 are identical smaller boats.
The 70' largest boat, "Dr Robert F Kiely" was Marine 1 and is now Marine 38.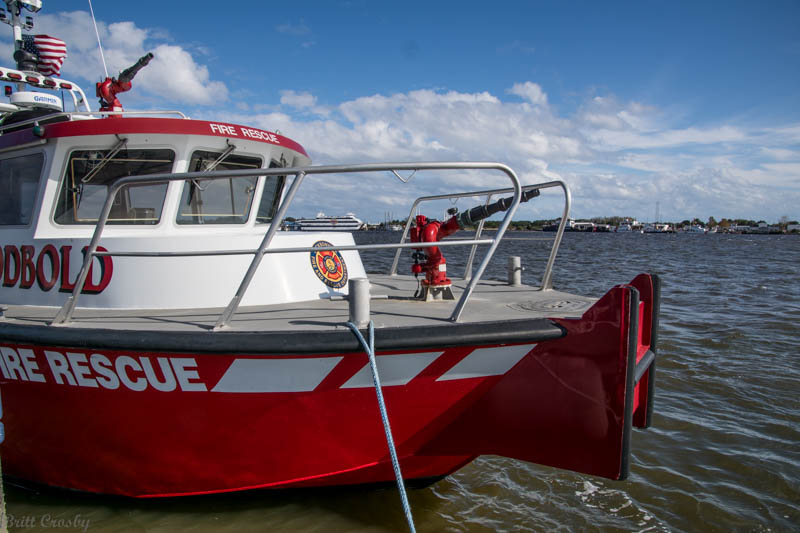 Marine 23 is twin to Marine 39.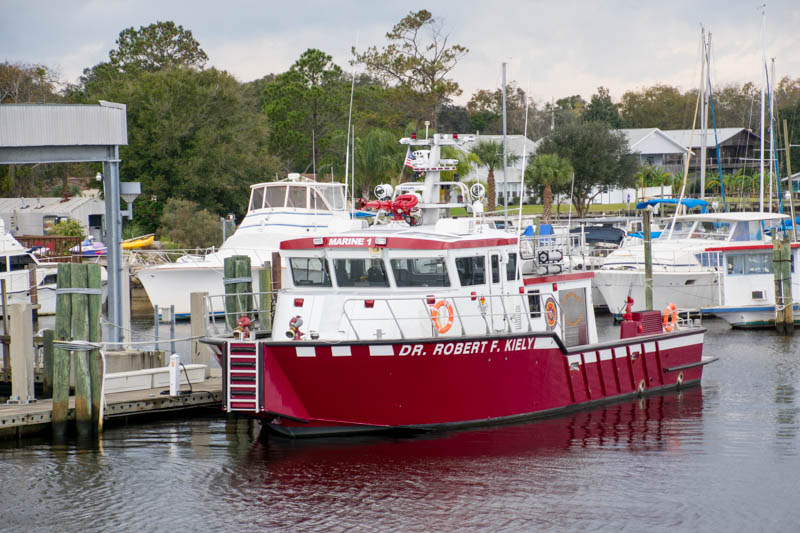 Jacksonville's big boat, a FireStorm 70 is a very powerful vessel.
Jacksonville Station 55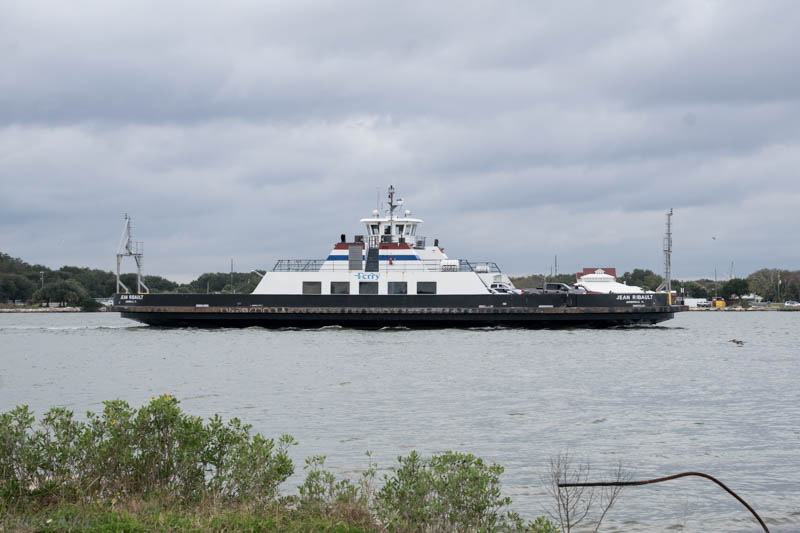 One option for crossing the St Johns is by ferry near Station 40.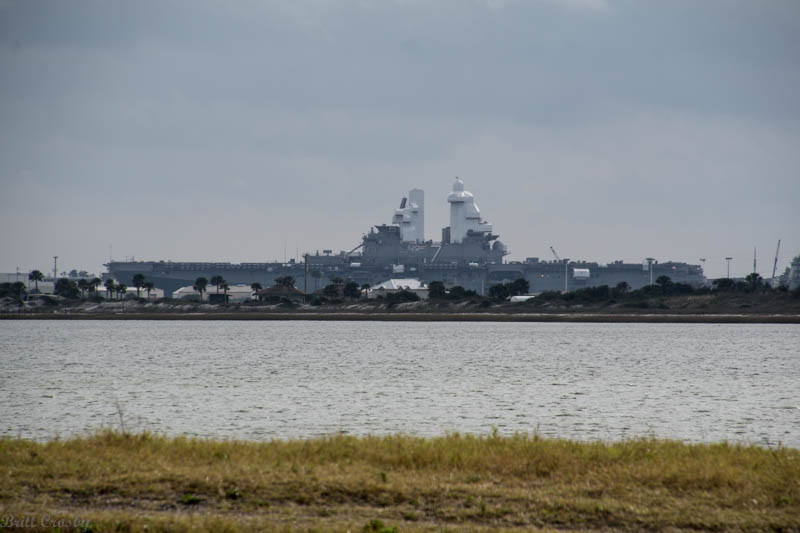 The Mayport Navy base near the entrance to the St Johns.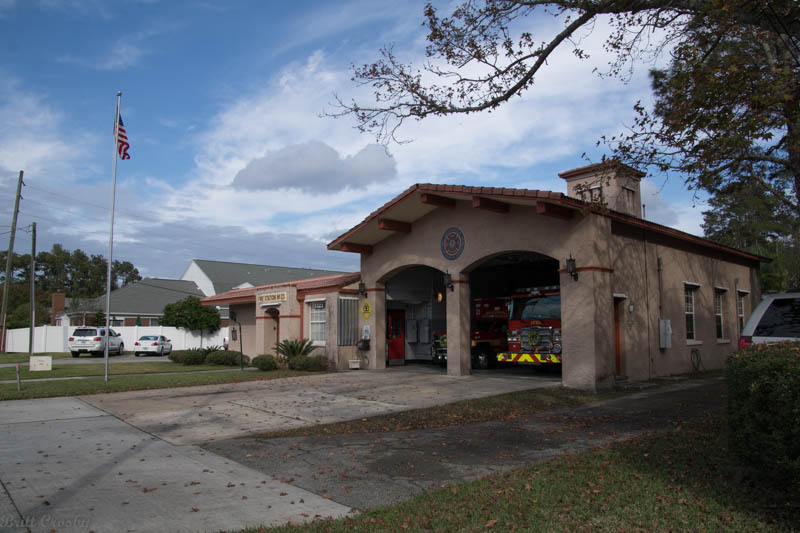 Jacksonville Station 23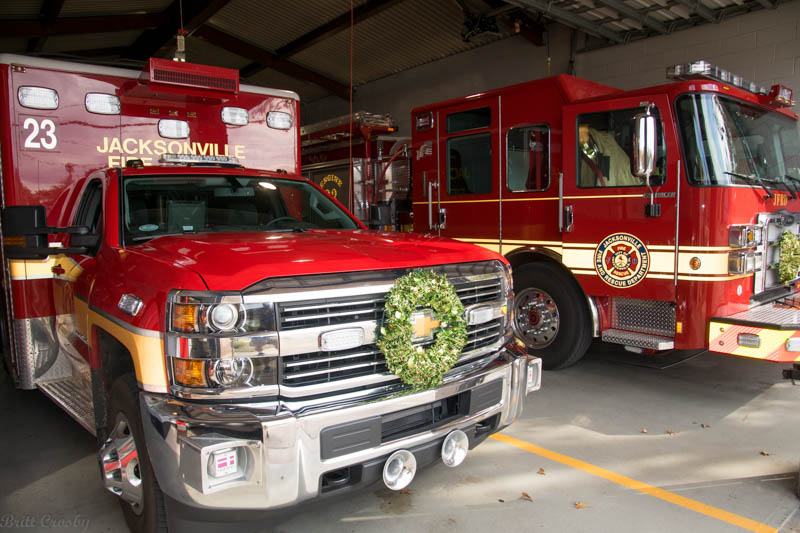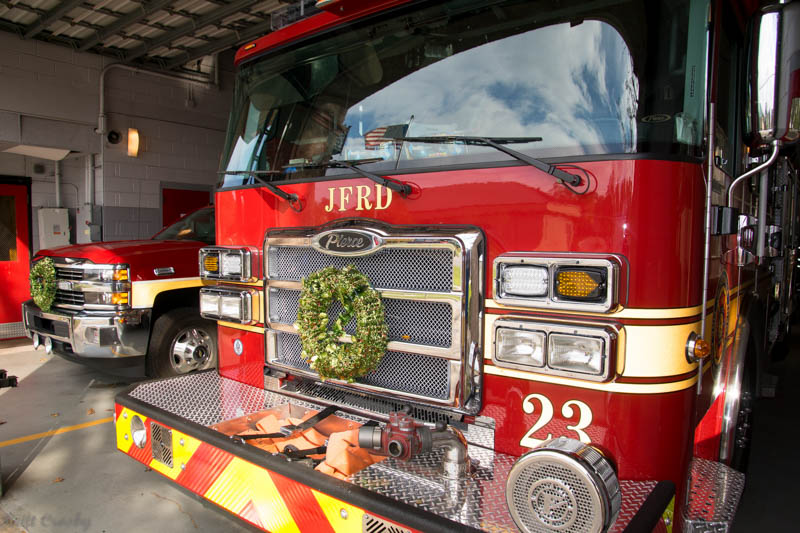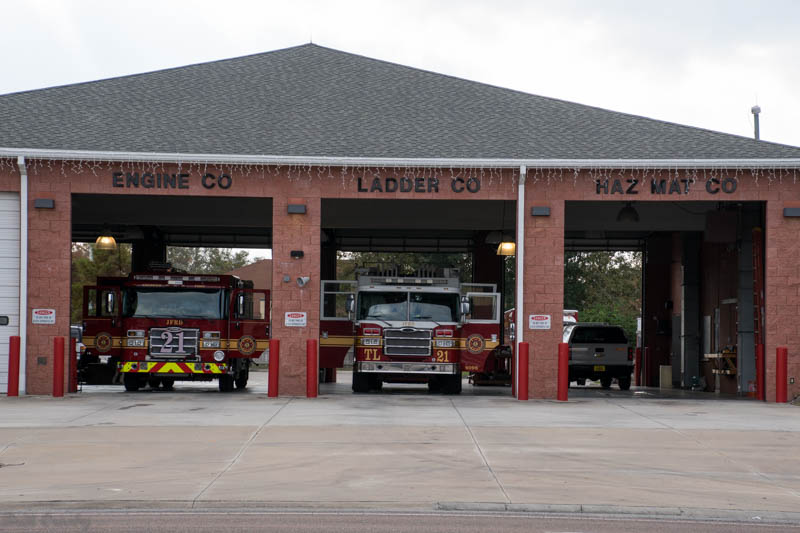 Jacksonville Station 21
Jacksonville Station 13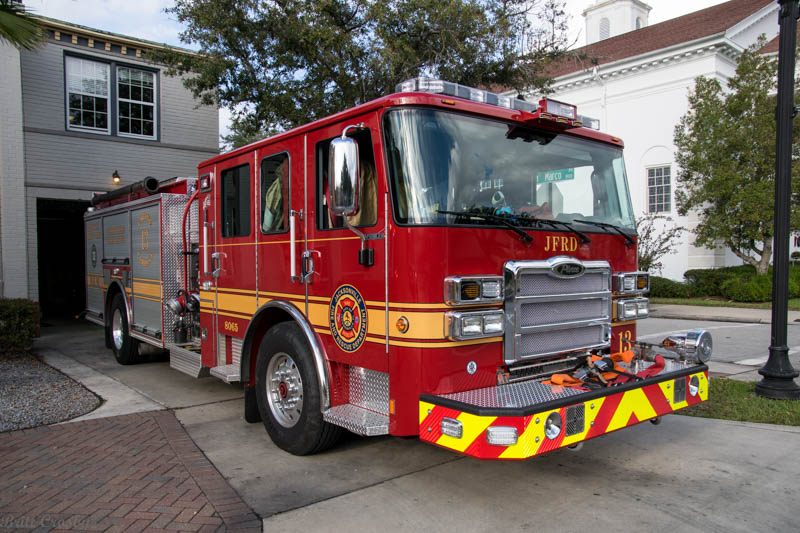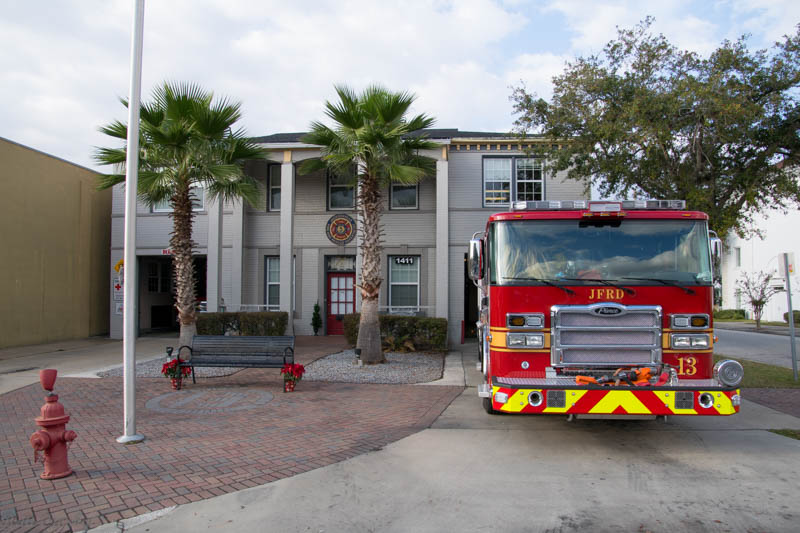 Jacksonville Station 12
Jacksonville Station 20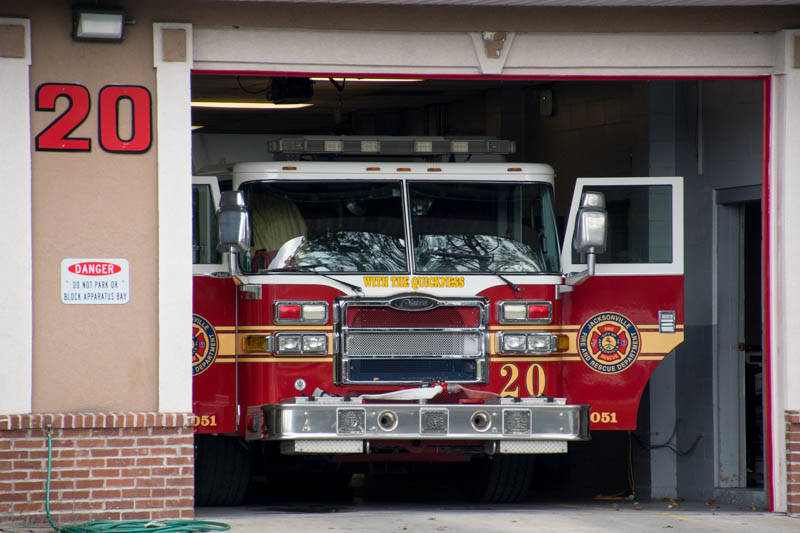 After a few days in the Jacksonville area we went a little further south to
Volusia County in the Daytona area. We stayed in the county seat of Deland
for a little while and checked out some of the departments in the area.
Deland Station 81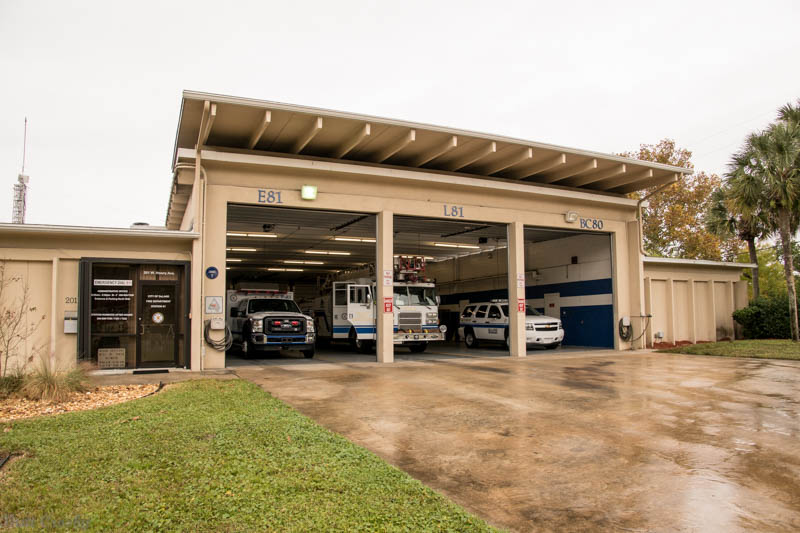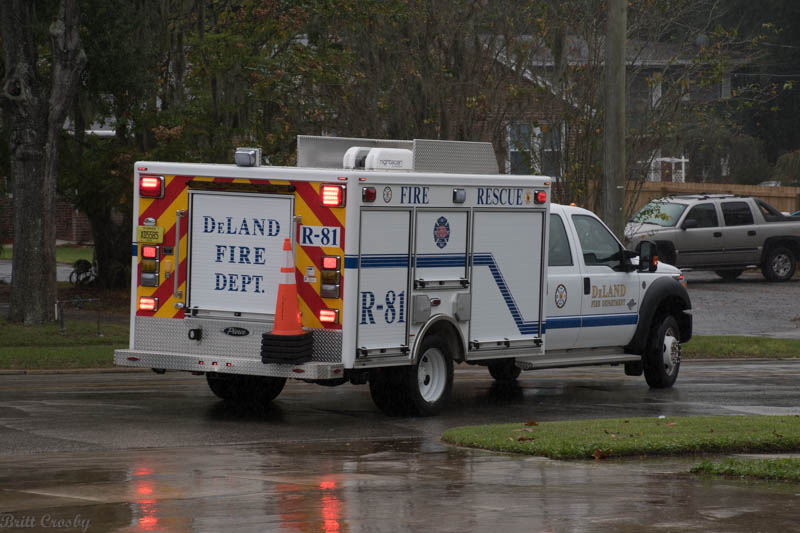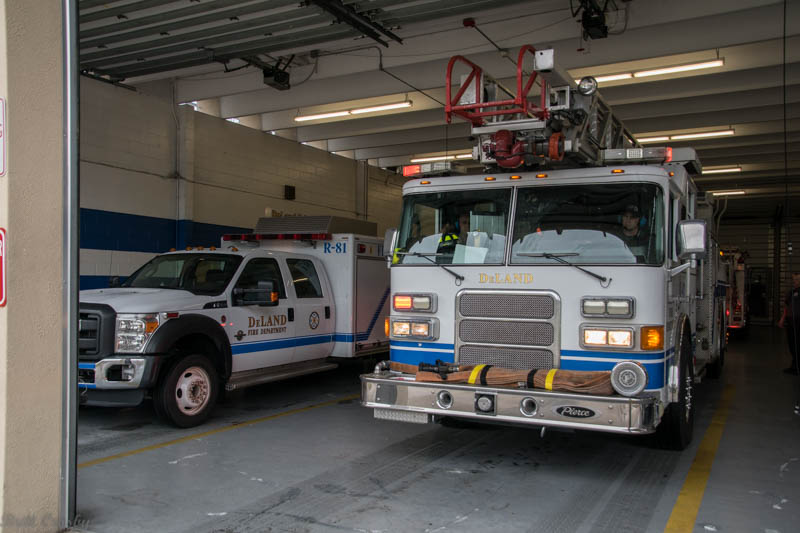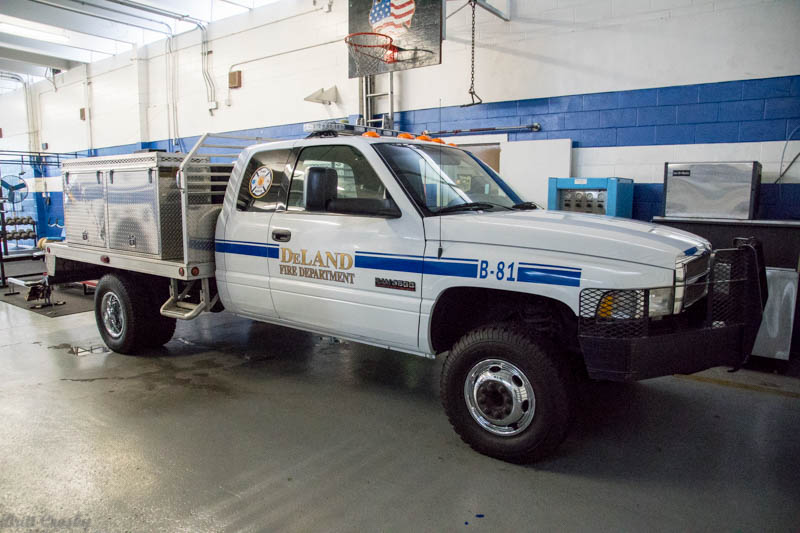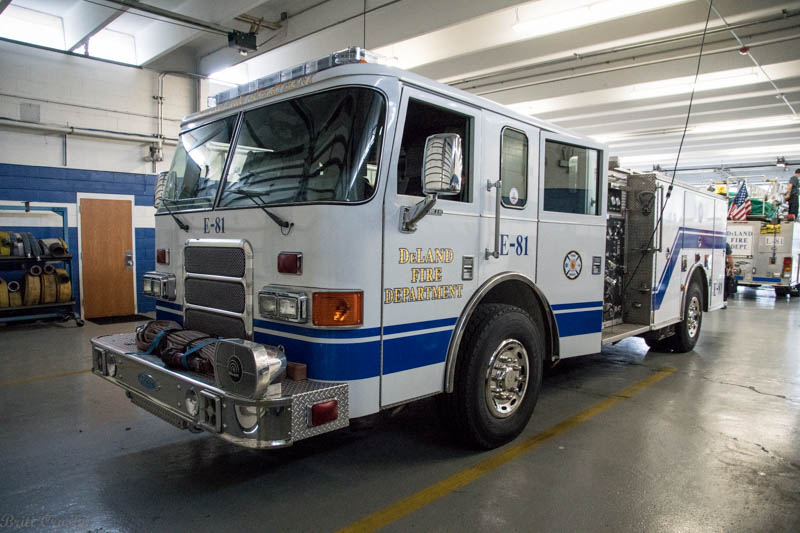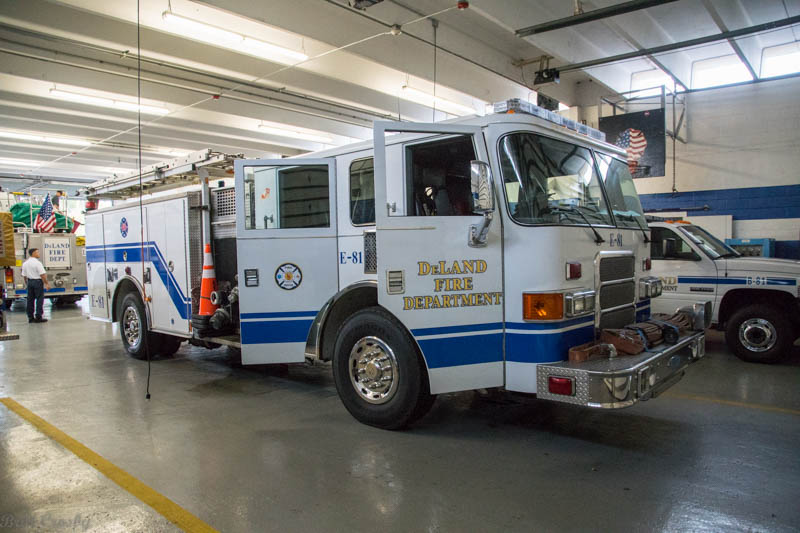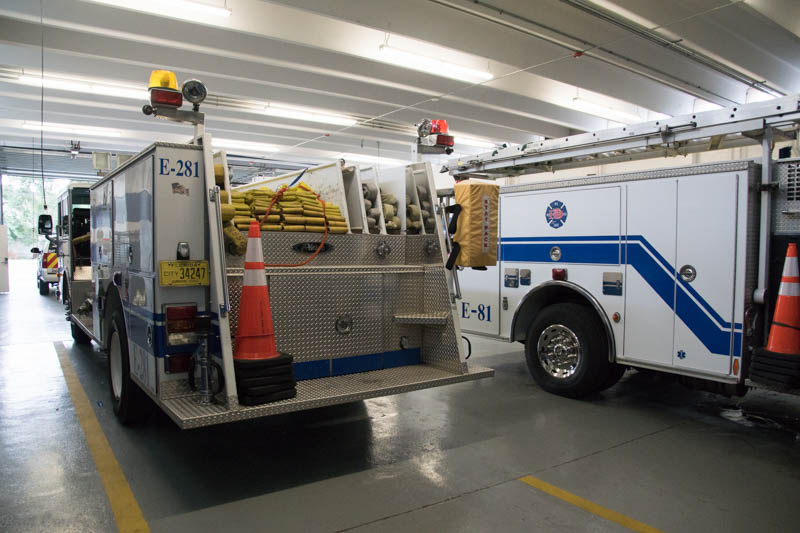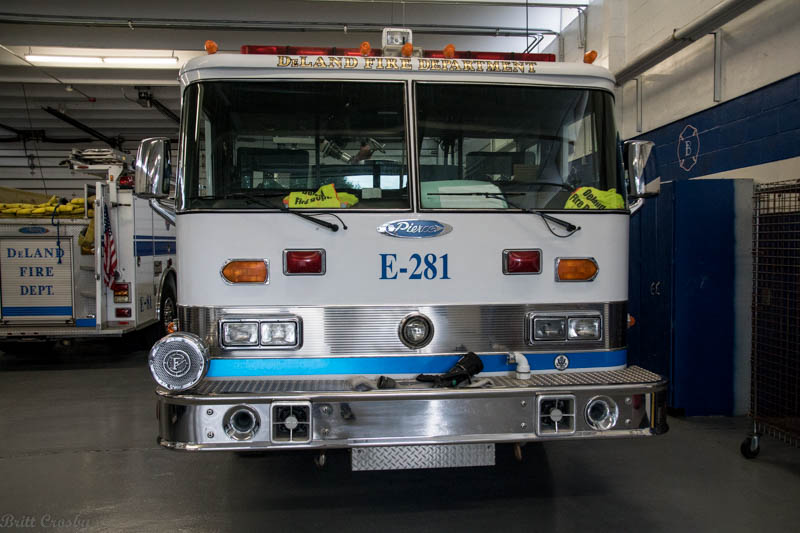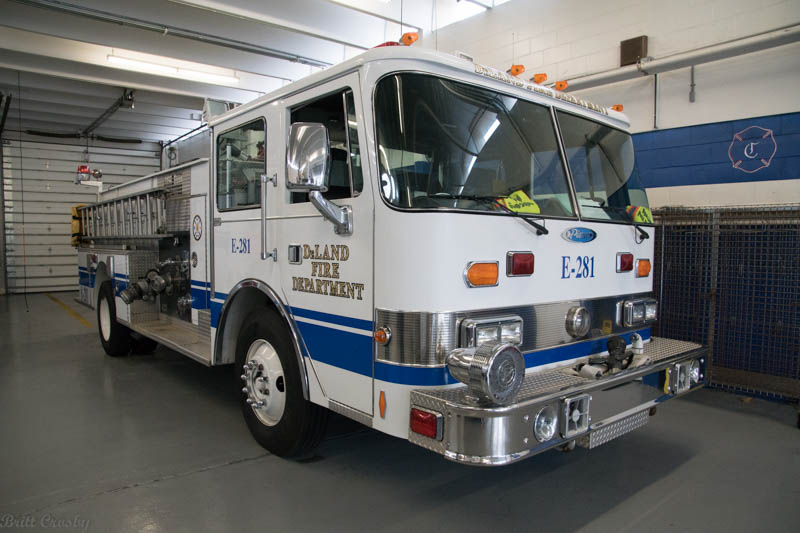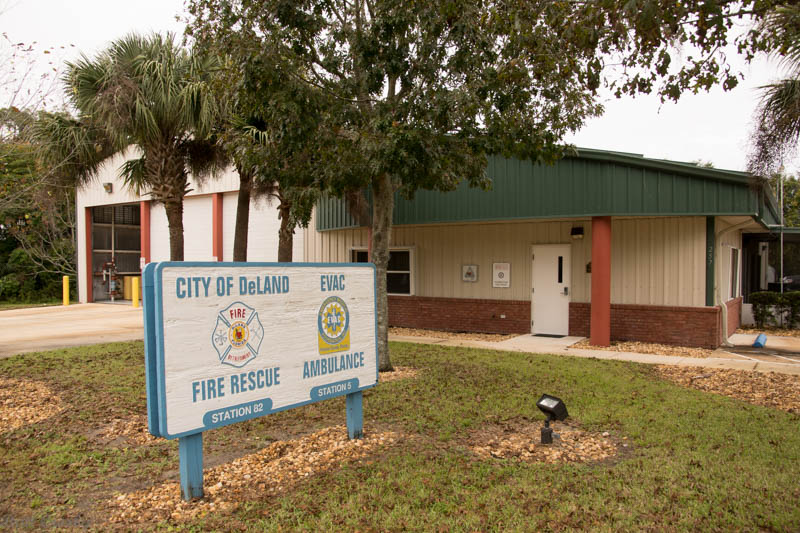 Deland Station 82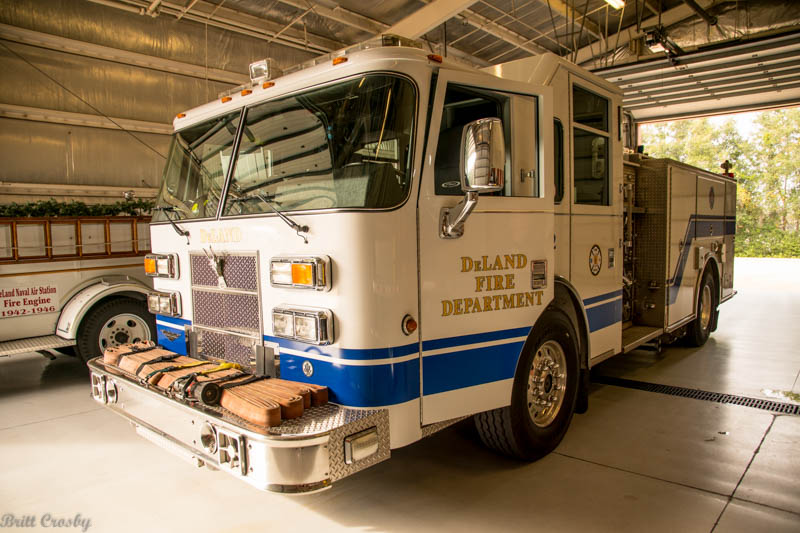 Deland Engine 82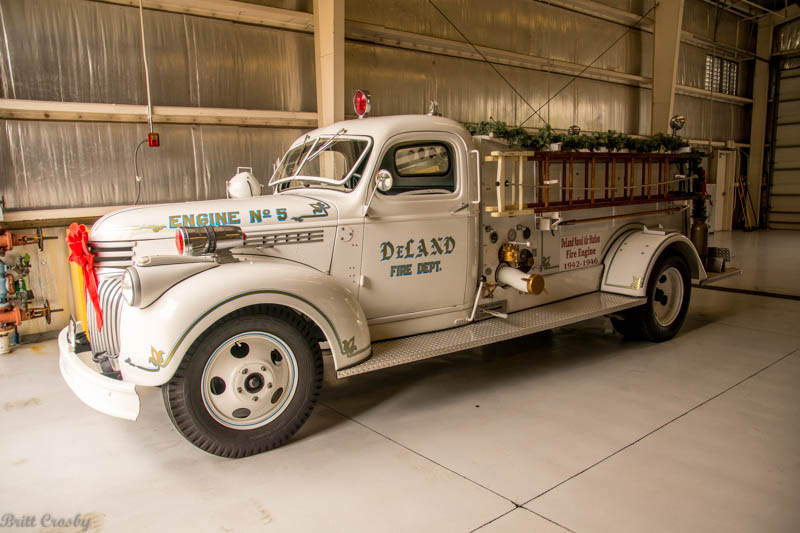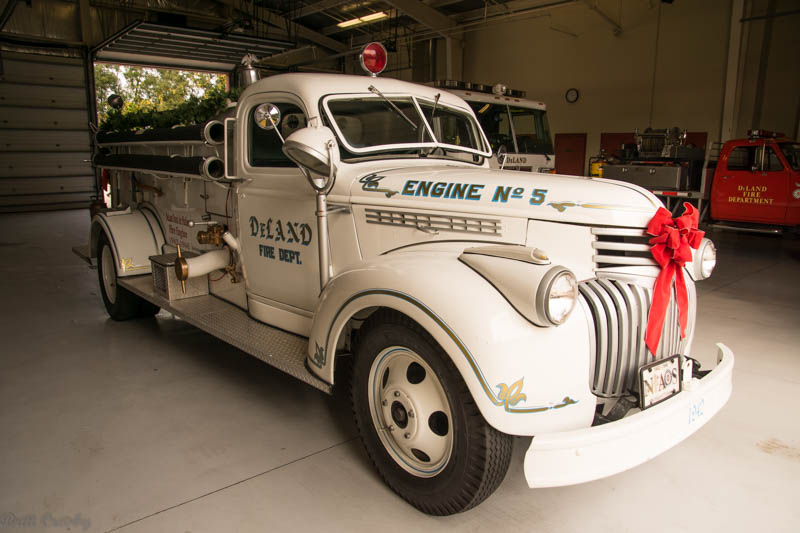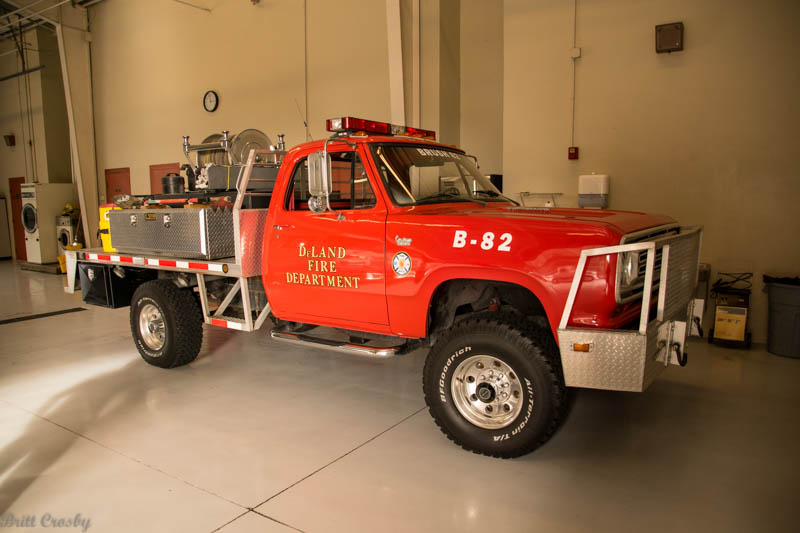 Deland Station 83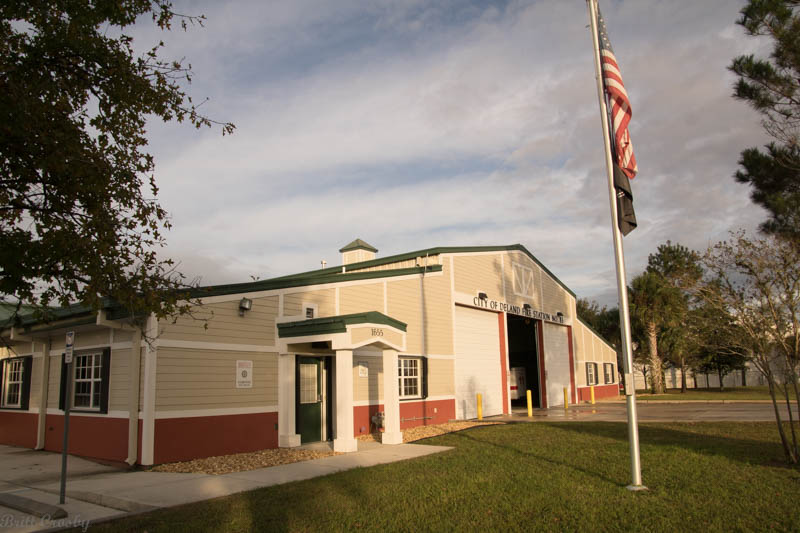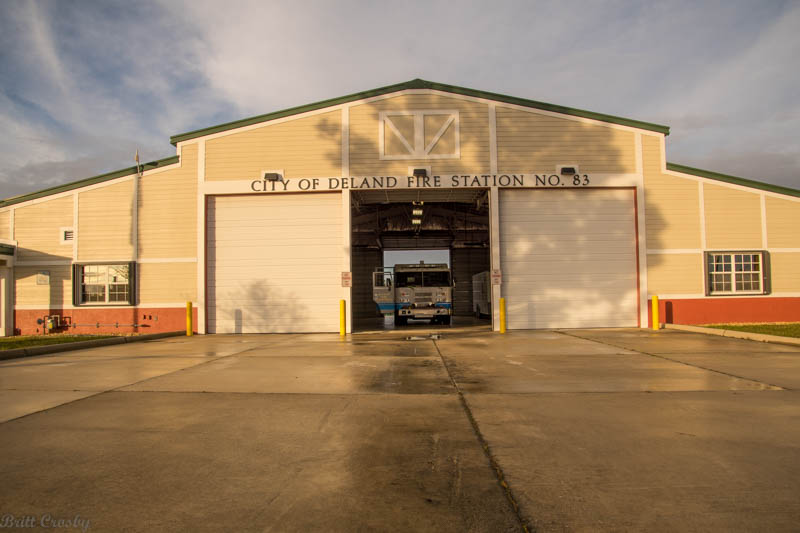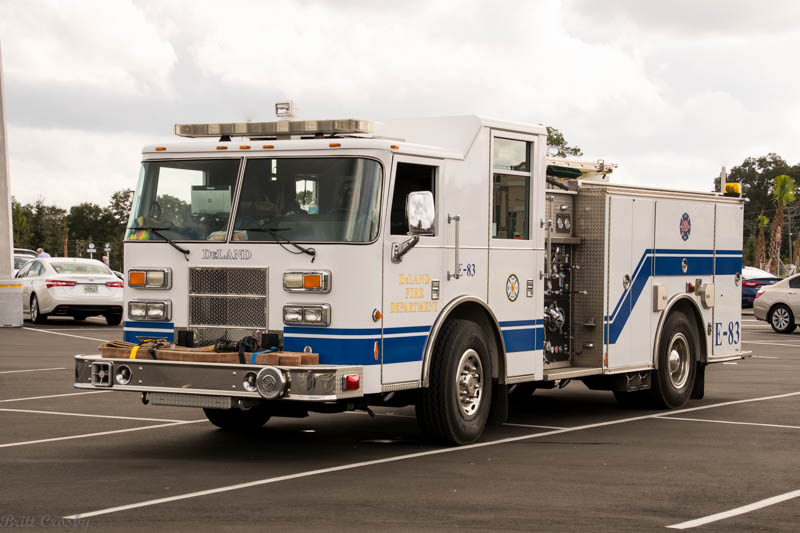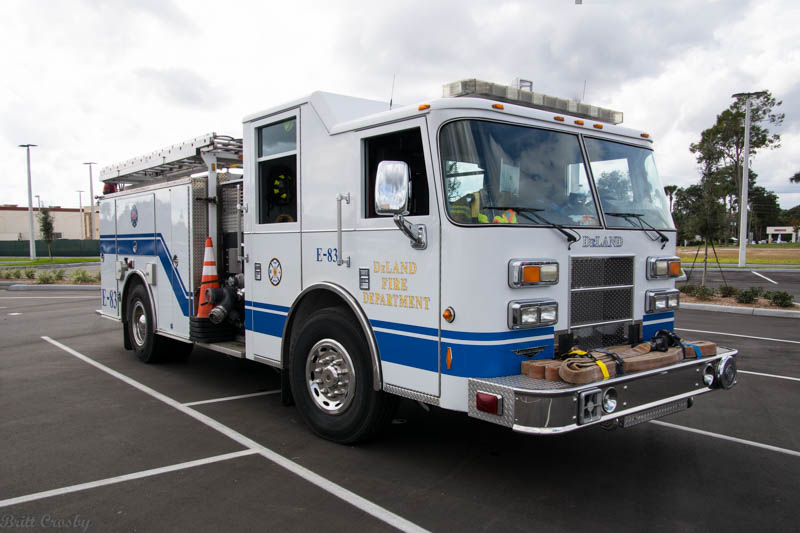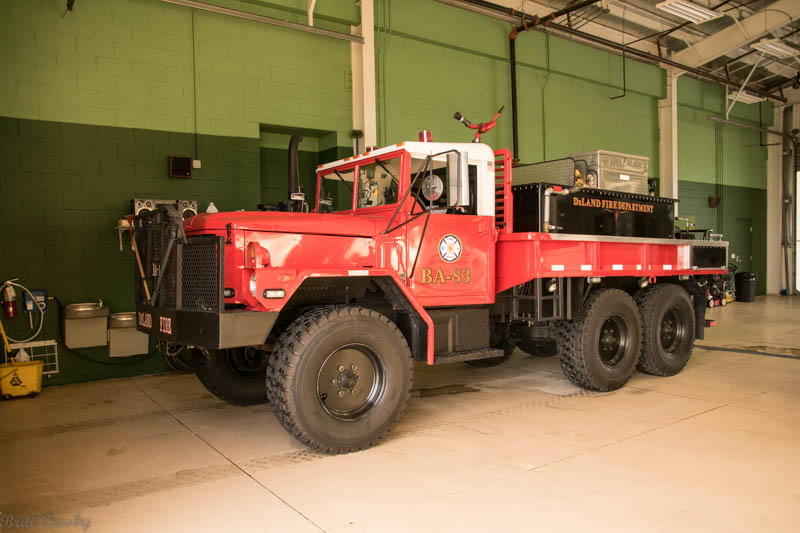 Deland Brush 83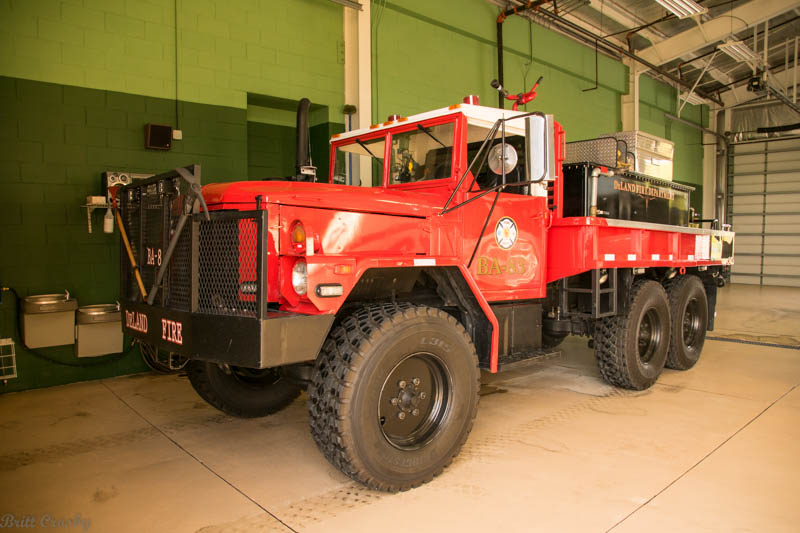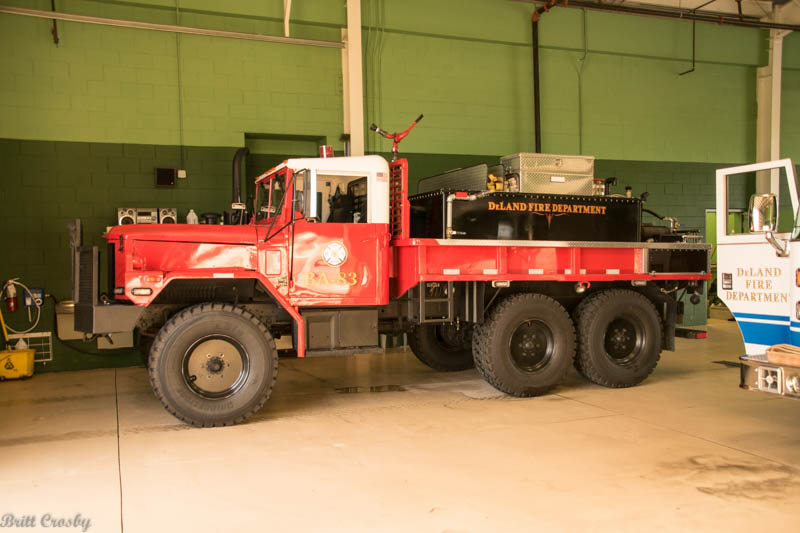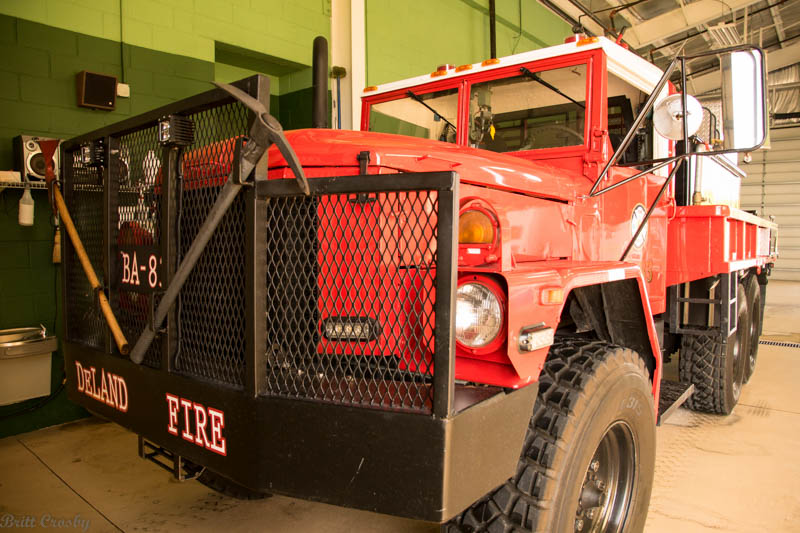 A little trip around some of the Volusia County Stations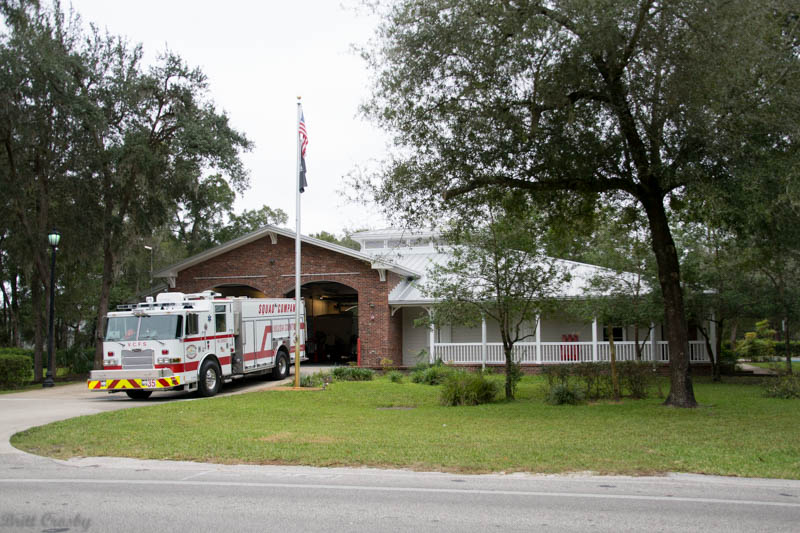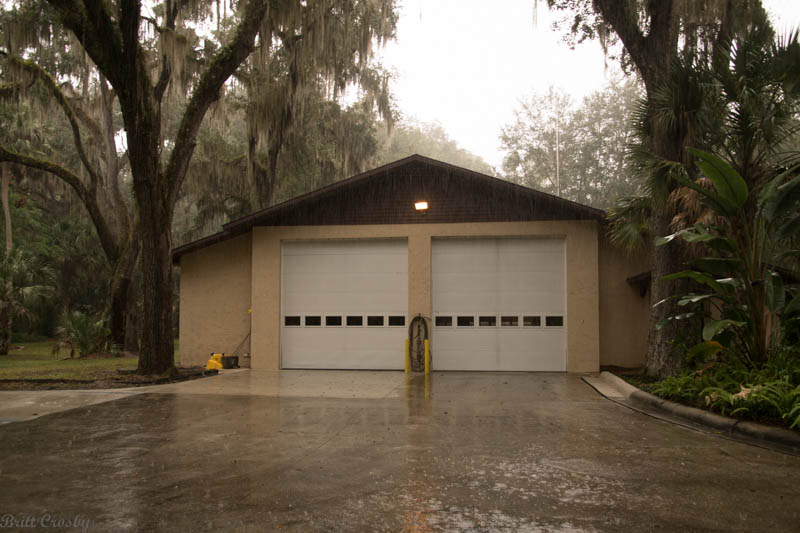 It rains alot in Florida. Ten minutes later the sun is out. Sometimes the sun is out when its raining.
Either way, it is better in many ways than snow.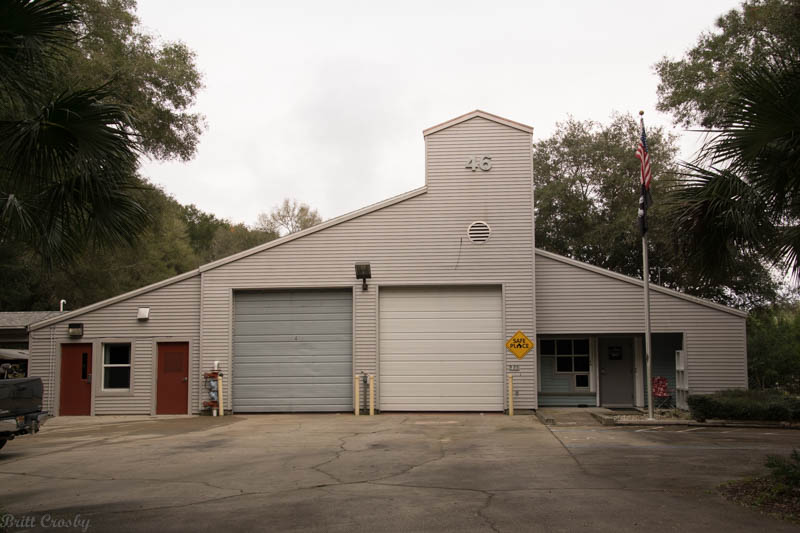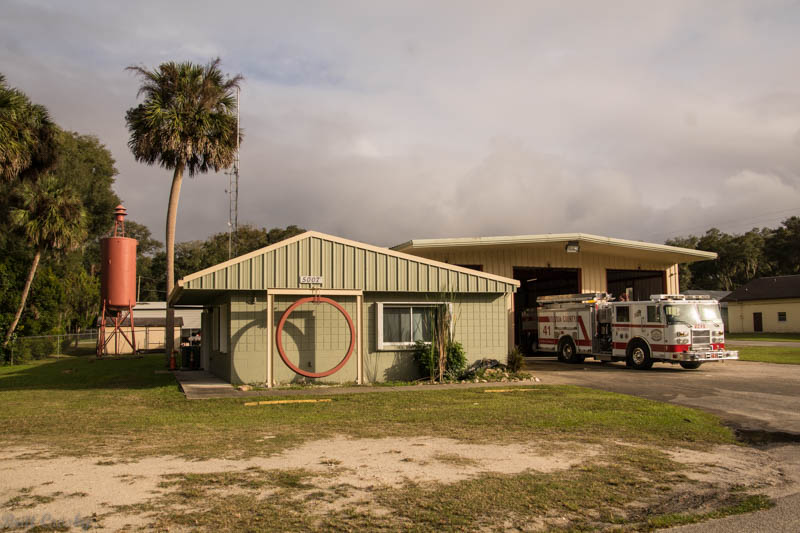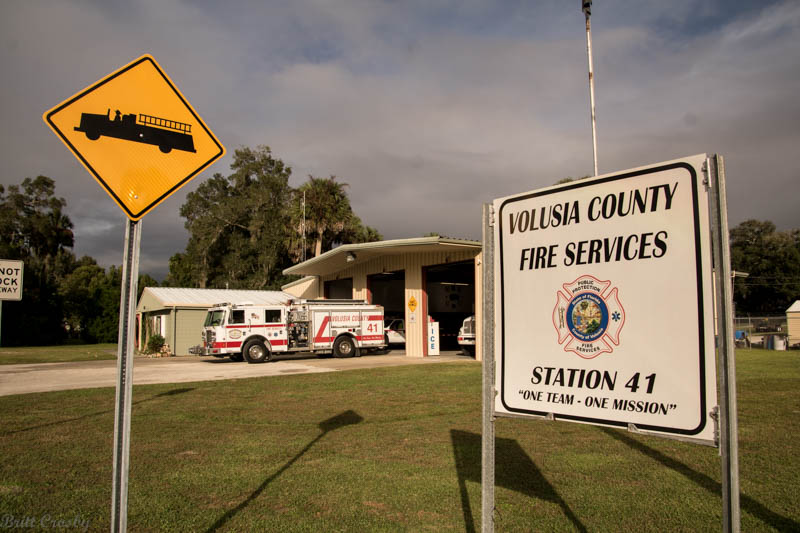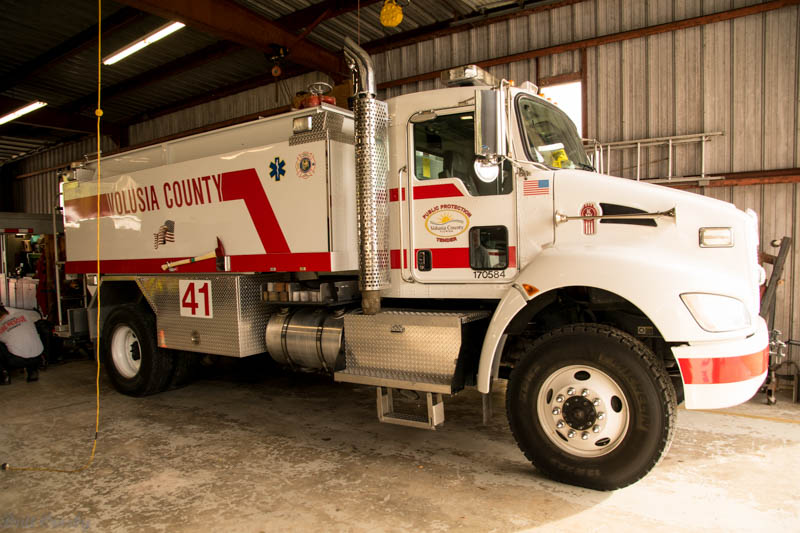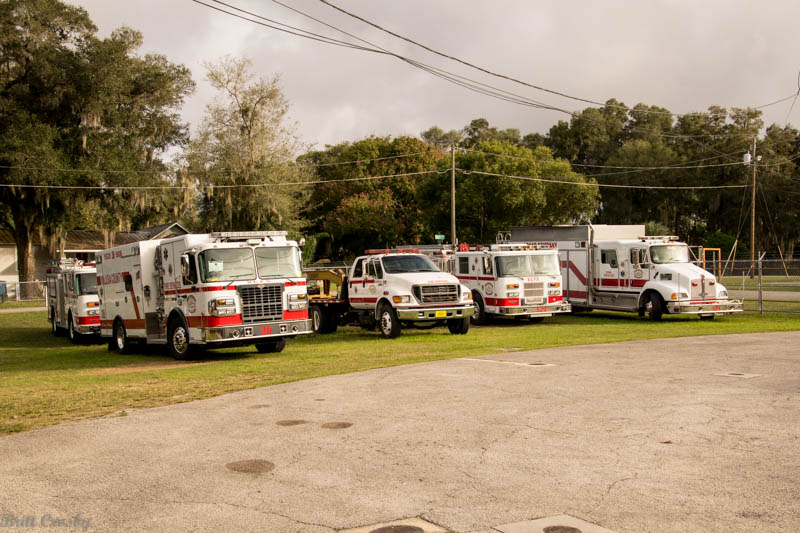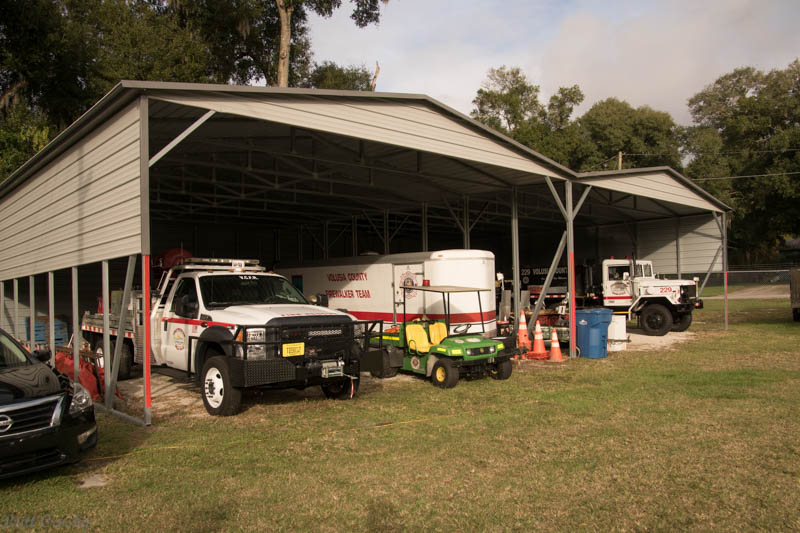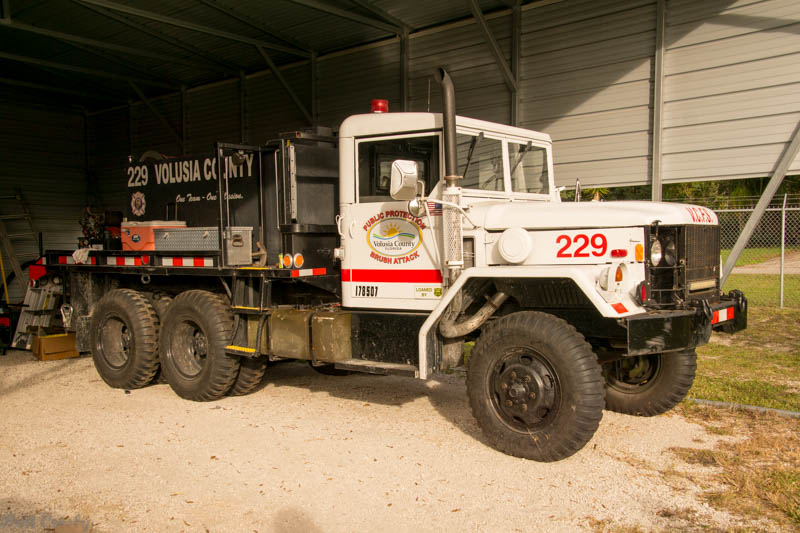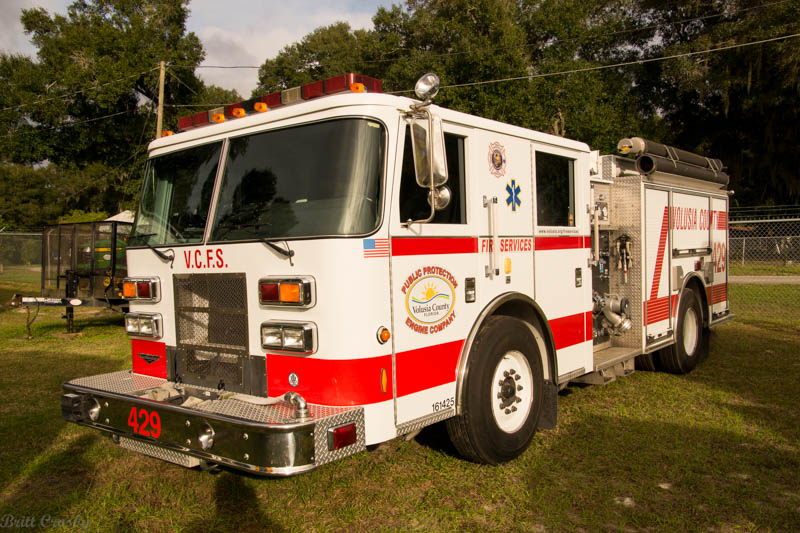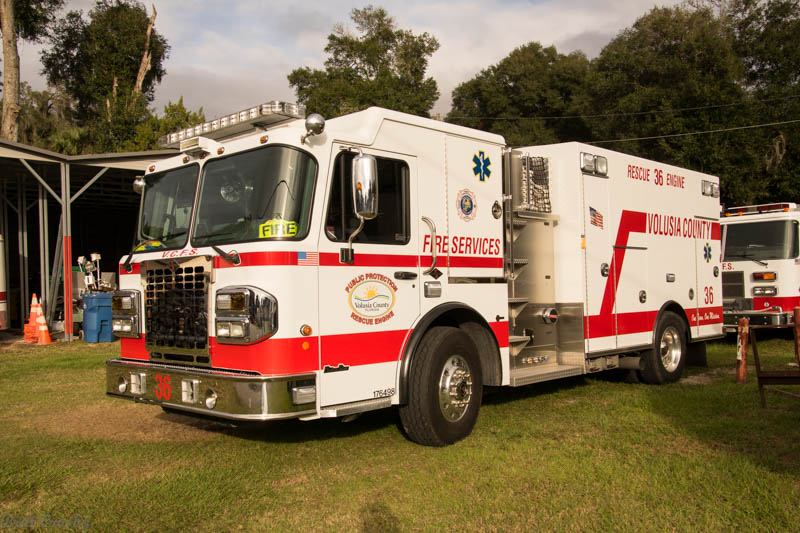 This engine is actually also an ambulance. The body is a full ambulance while it does
have a small water tank and pump.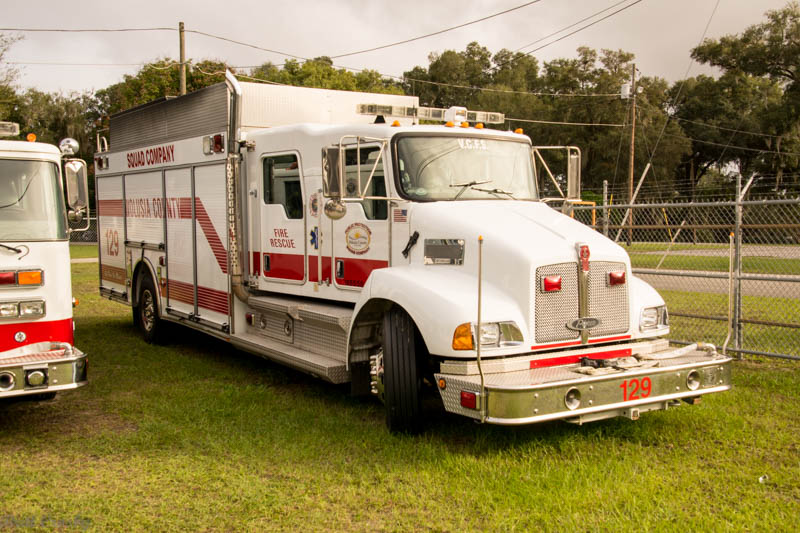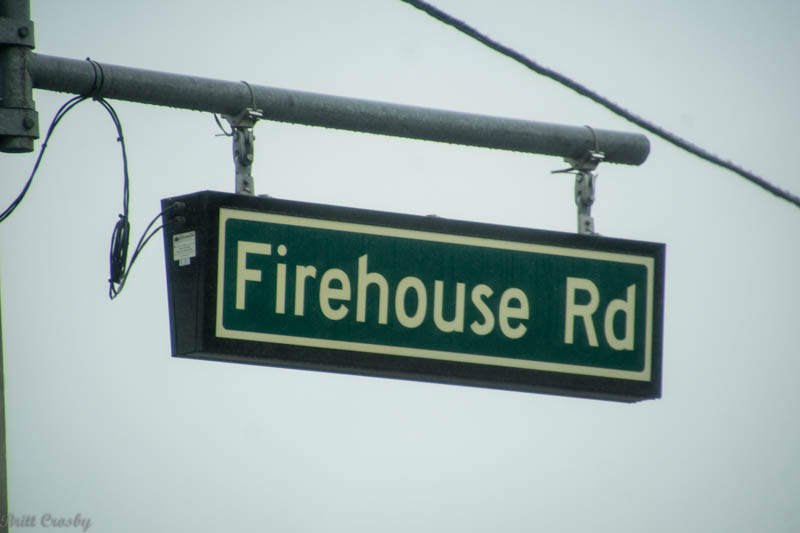 One of my favorite roads!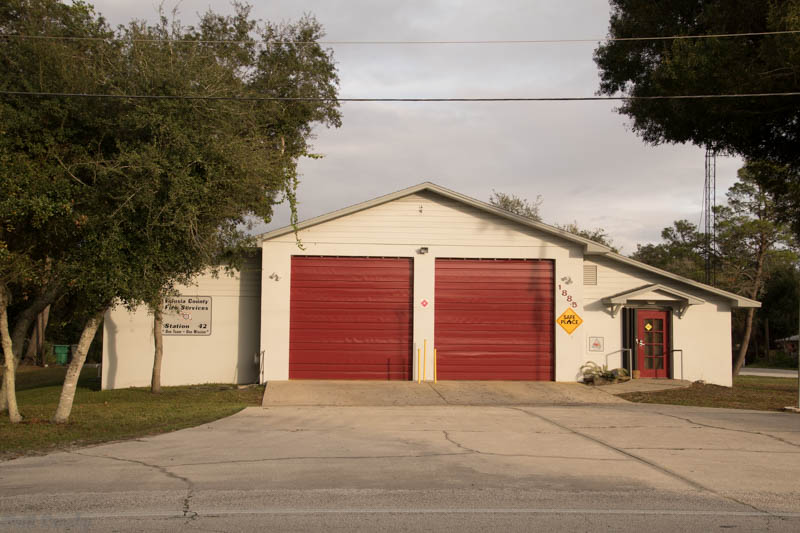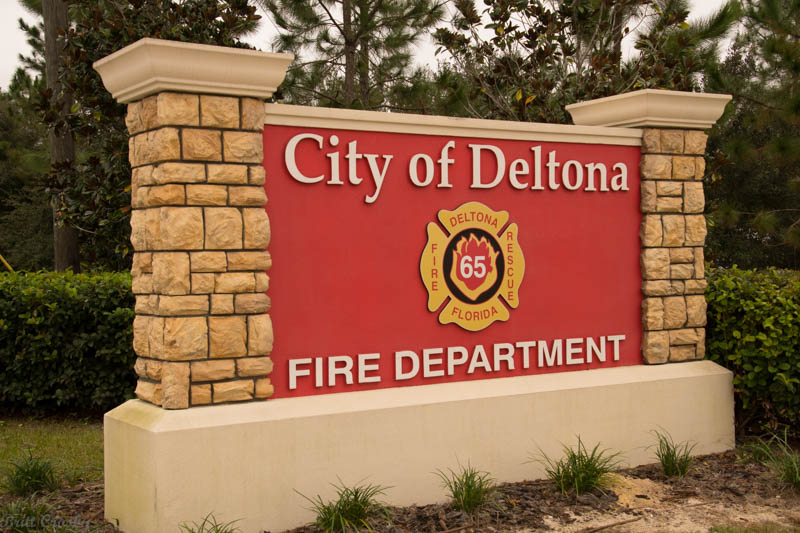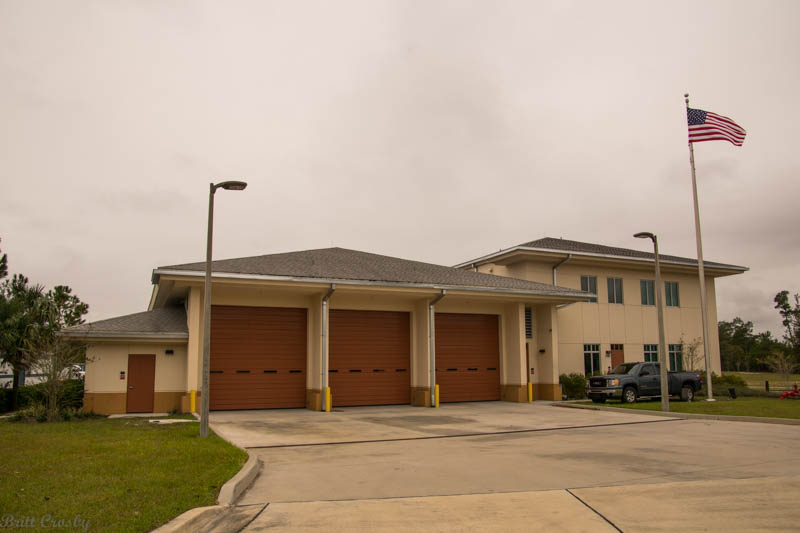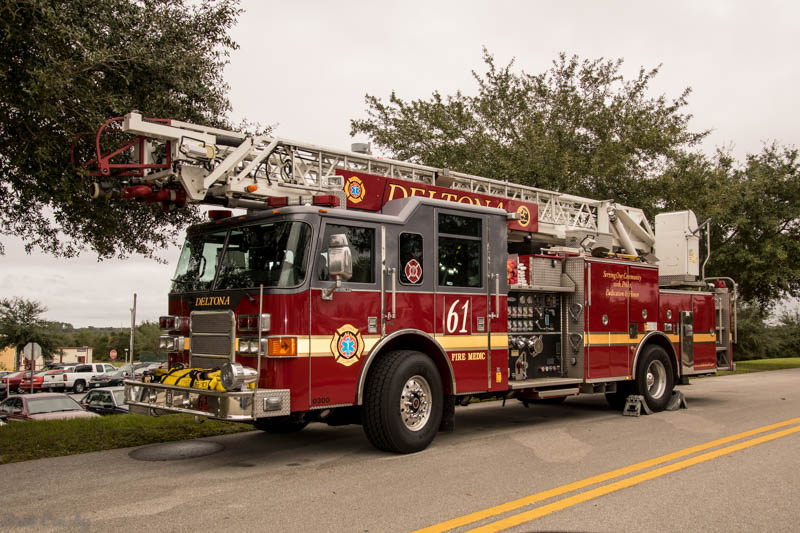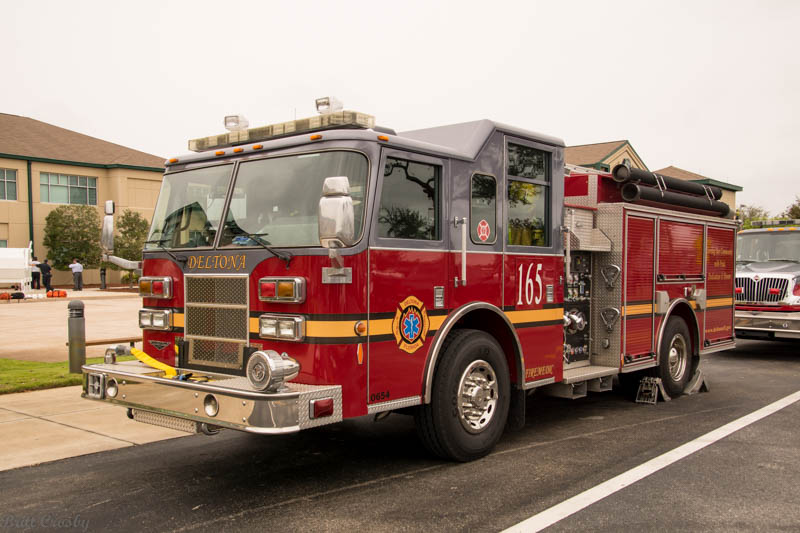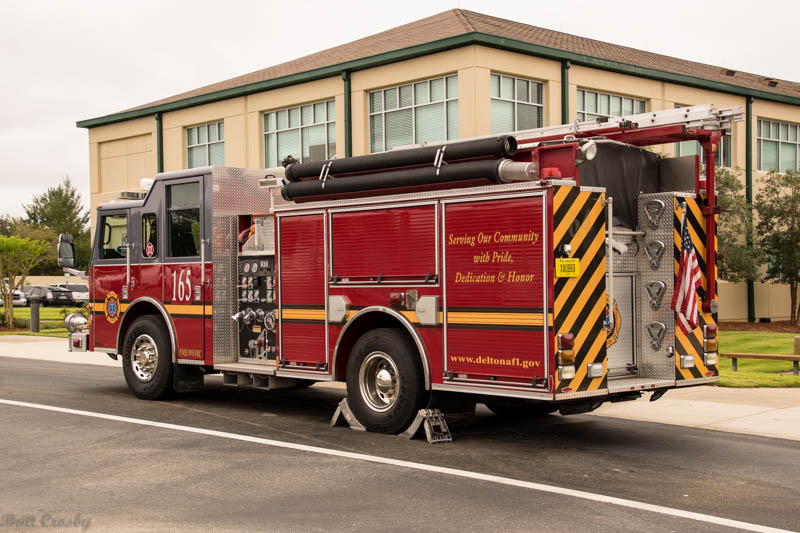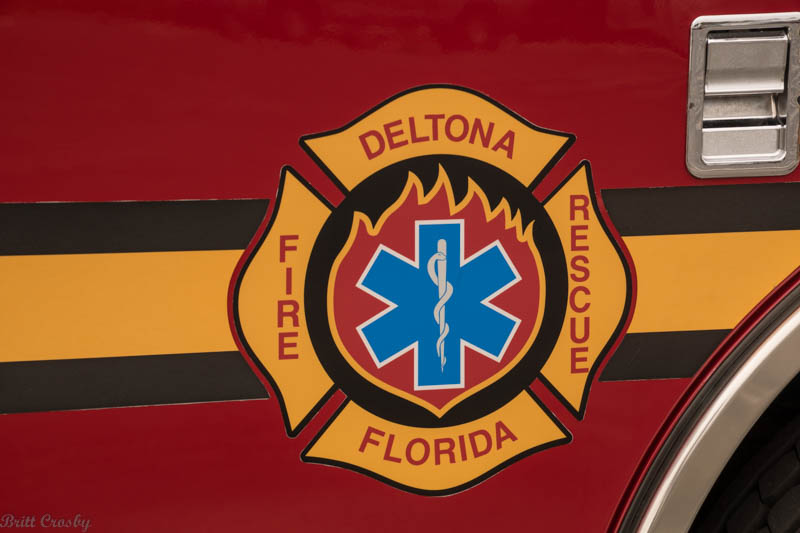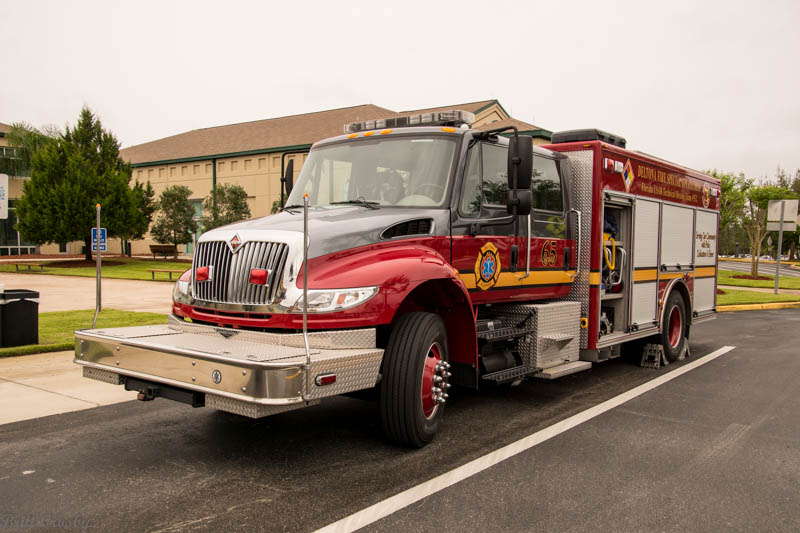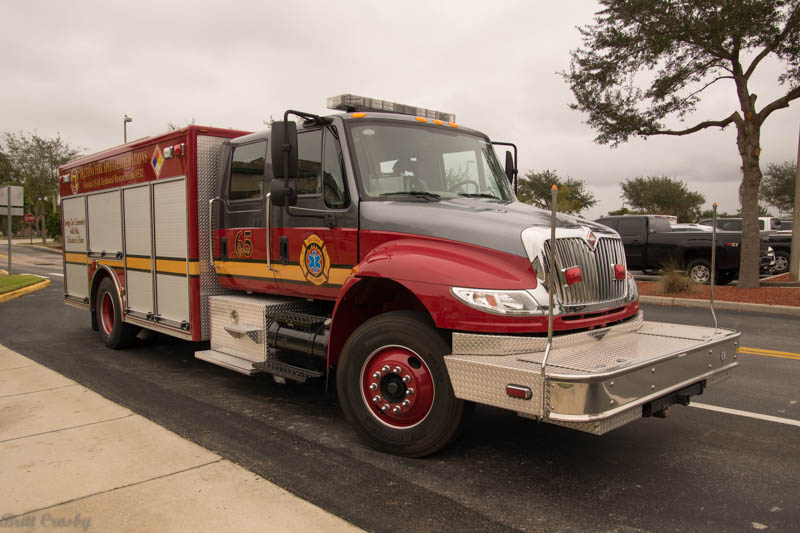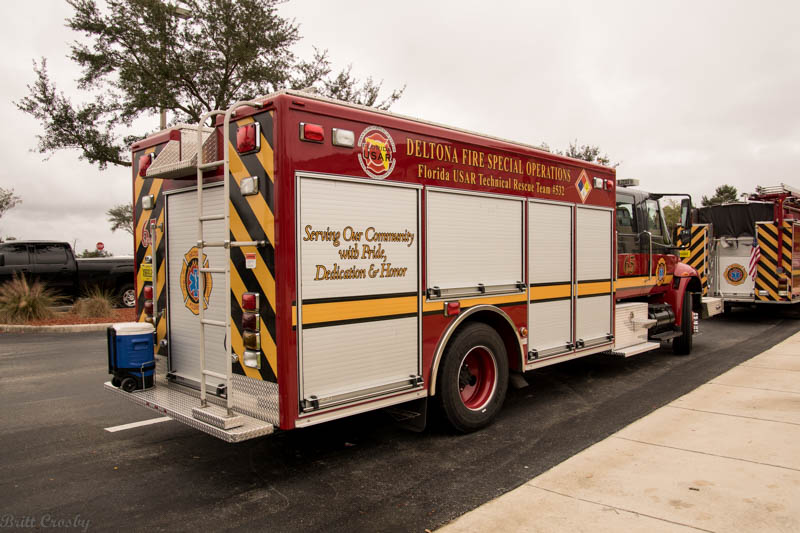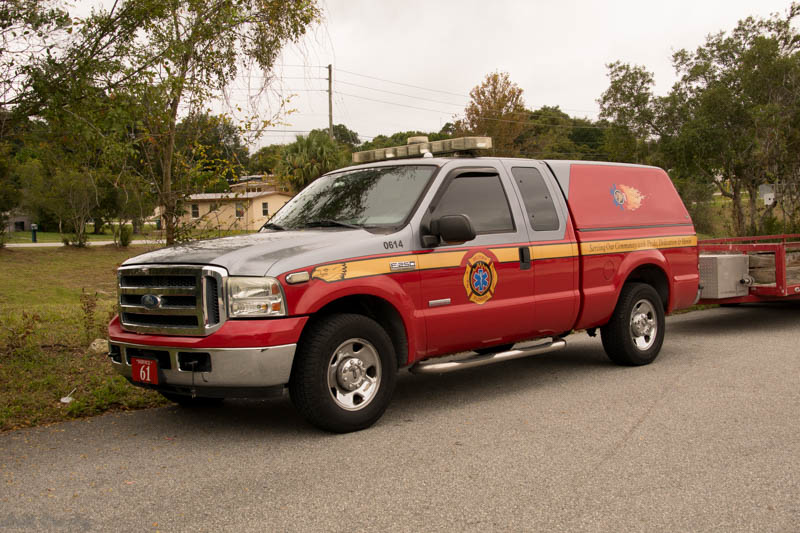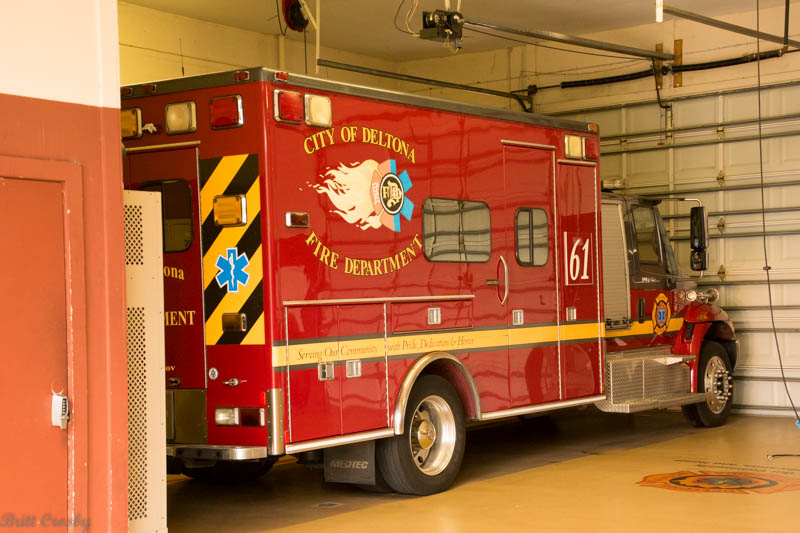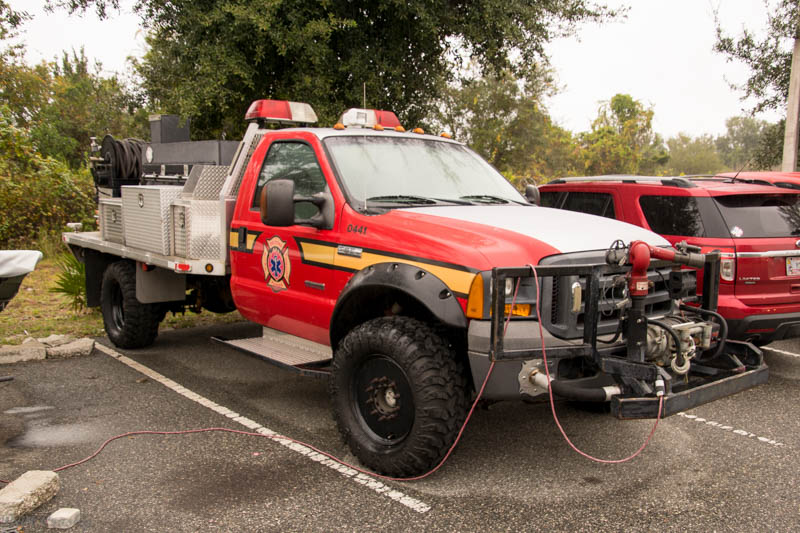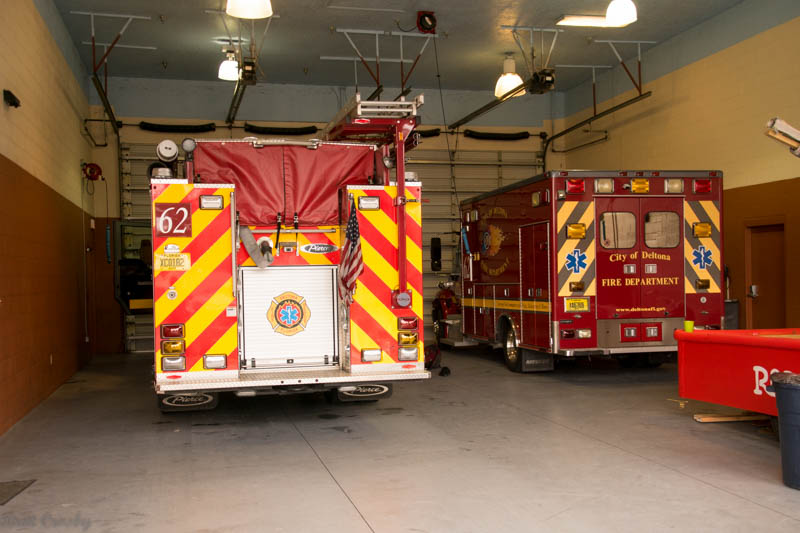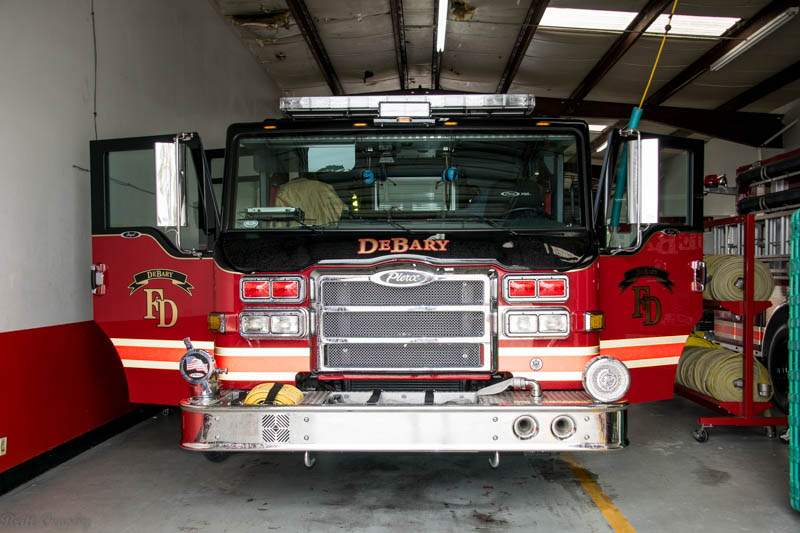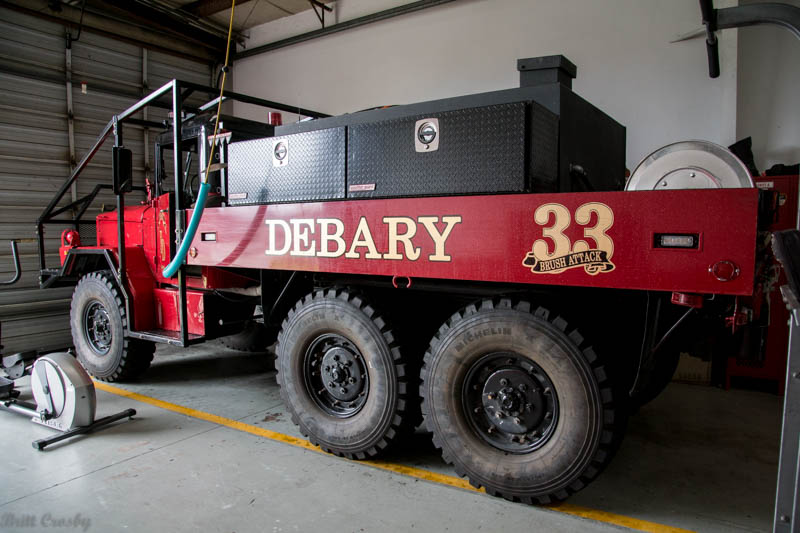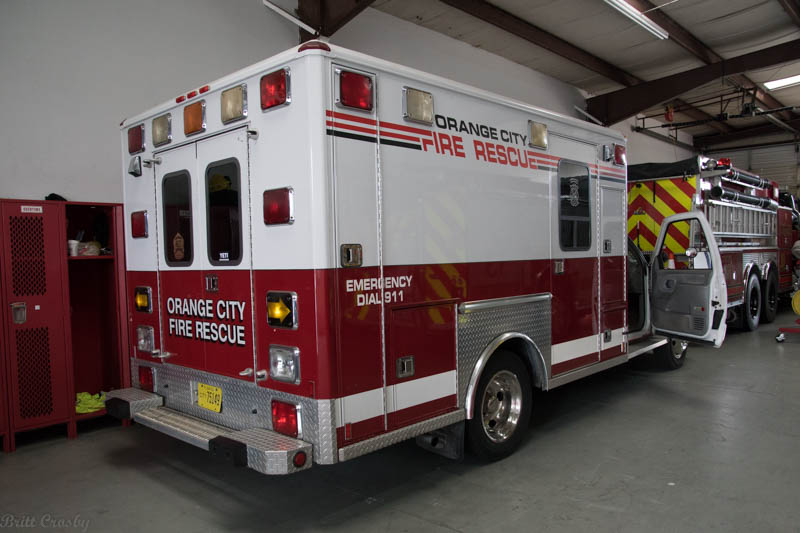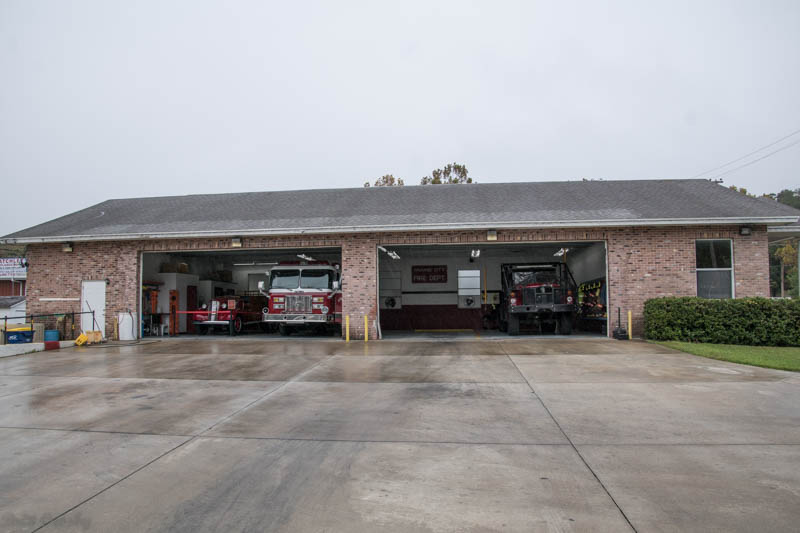 Orange City, FL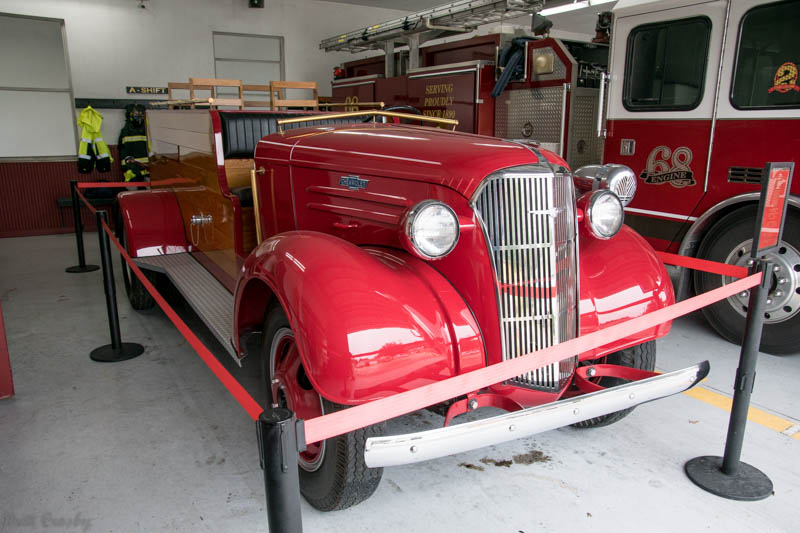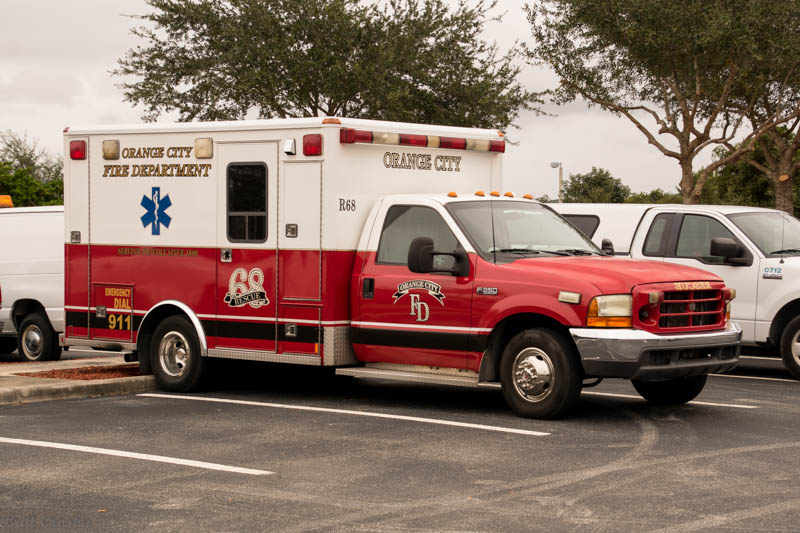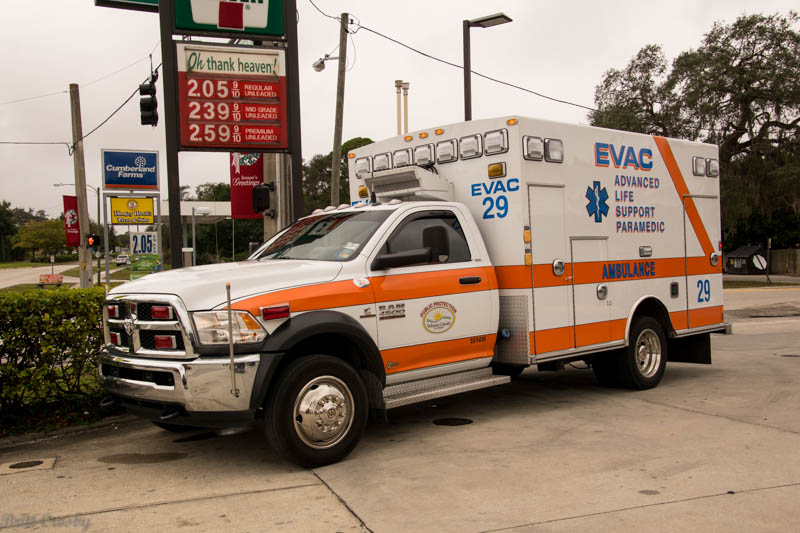 EMS in Volusia County provided by EVAC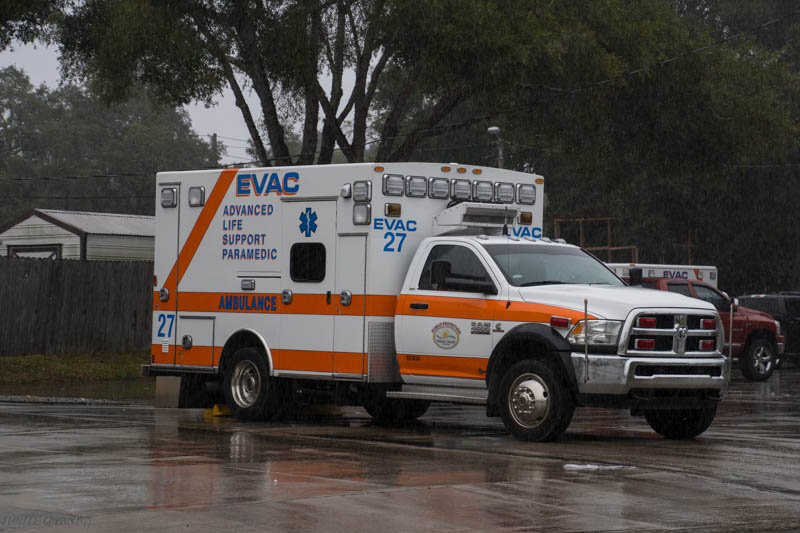 When it rains and the sun is out, look around and guess what you might see.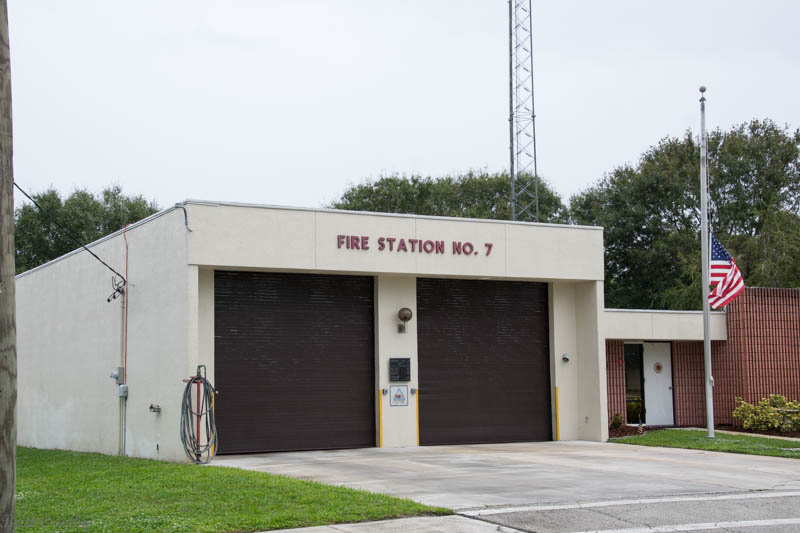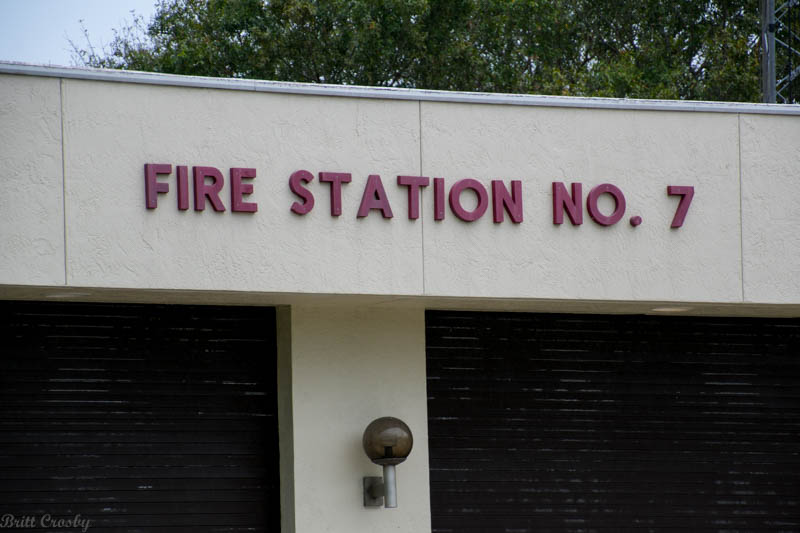 Stuart, FL Fire EMS Station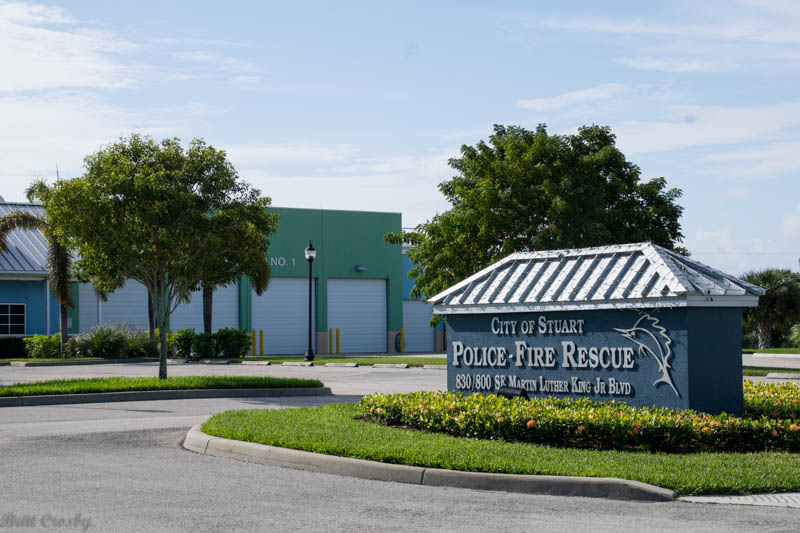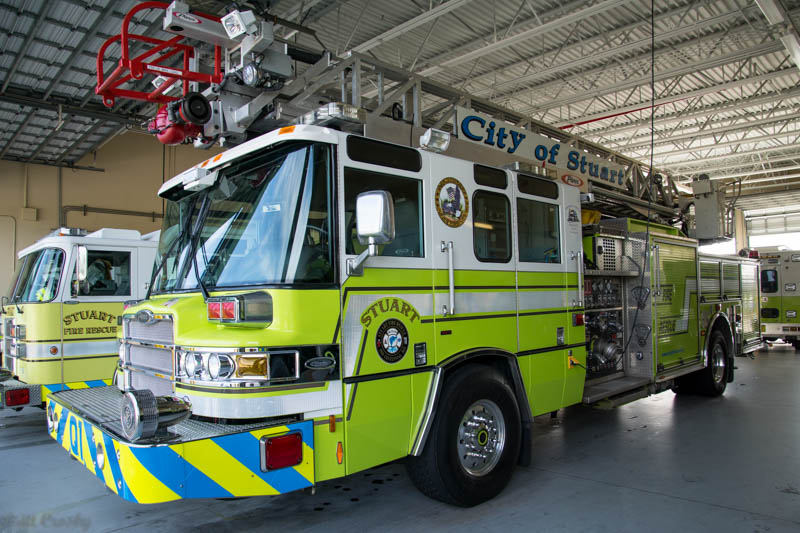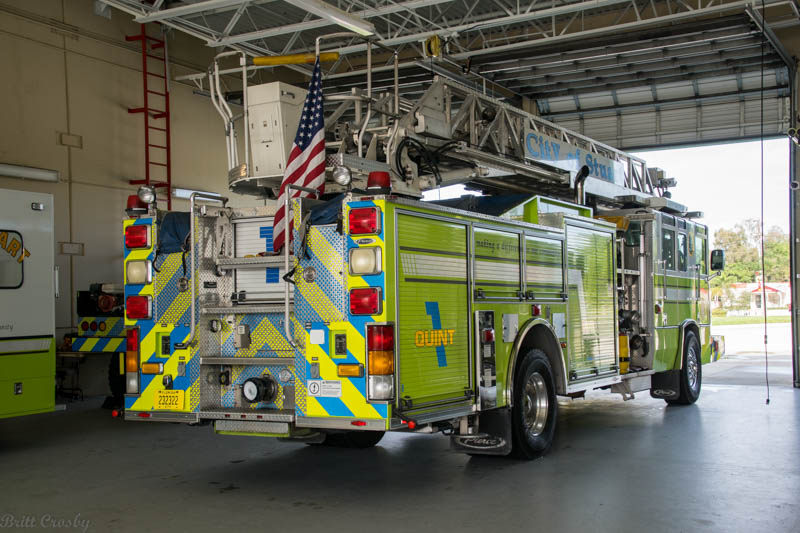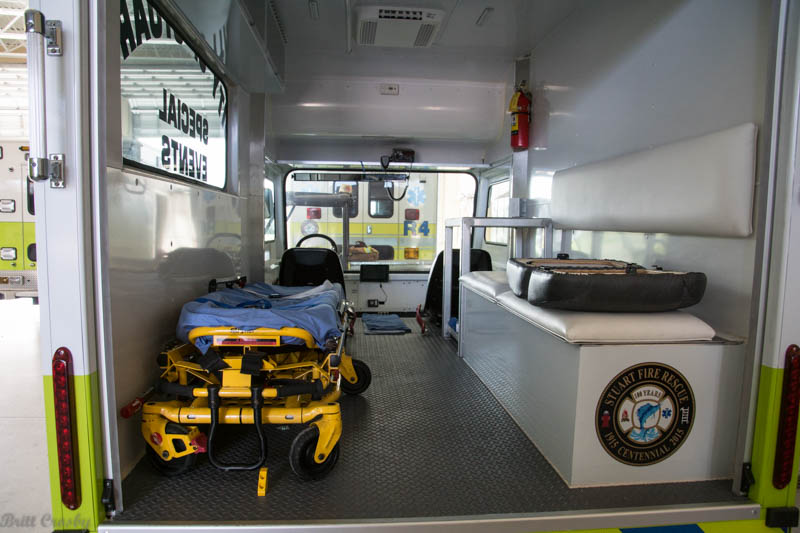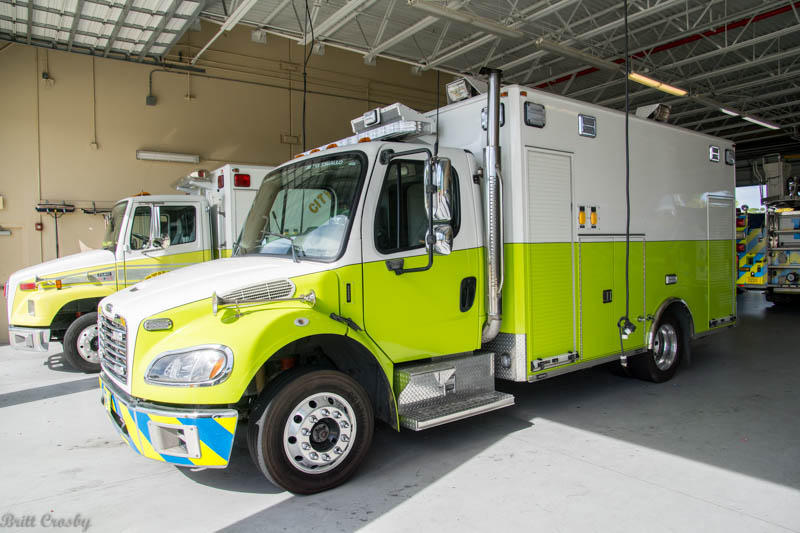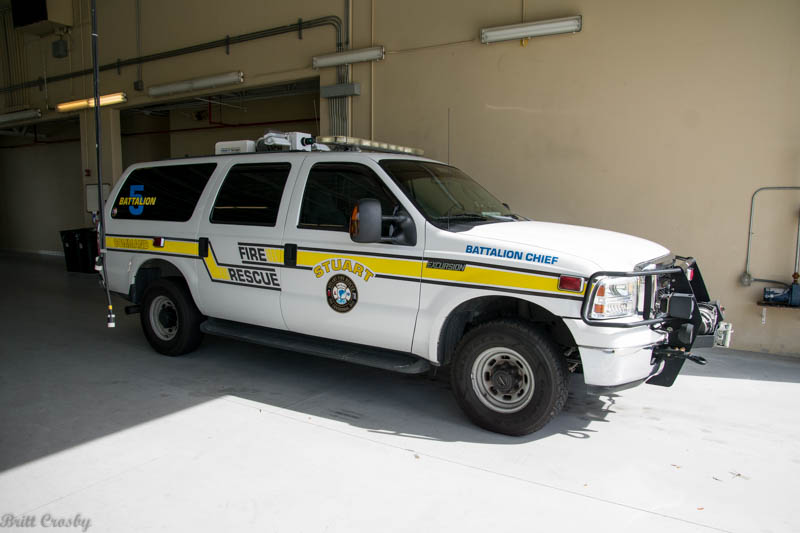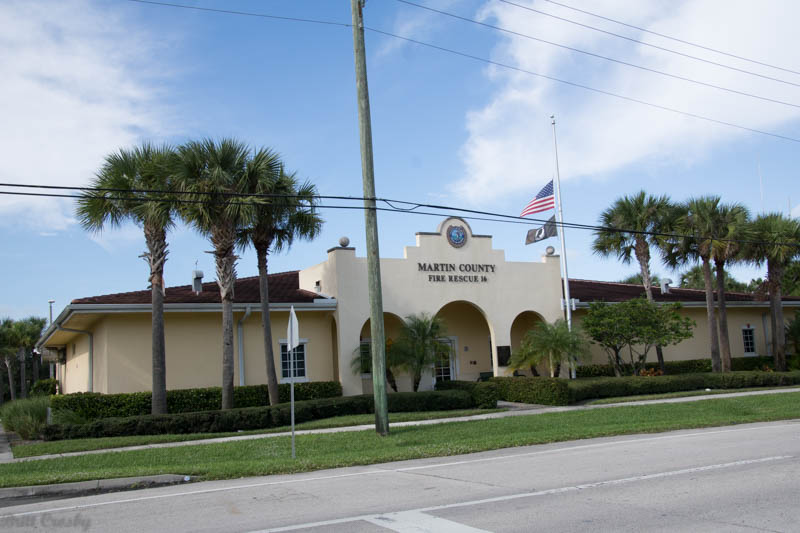 Martin County, FL
Station 16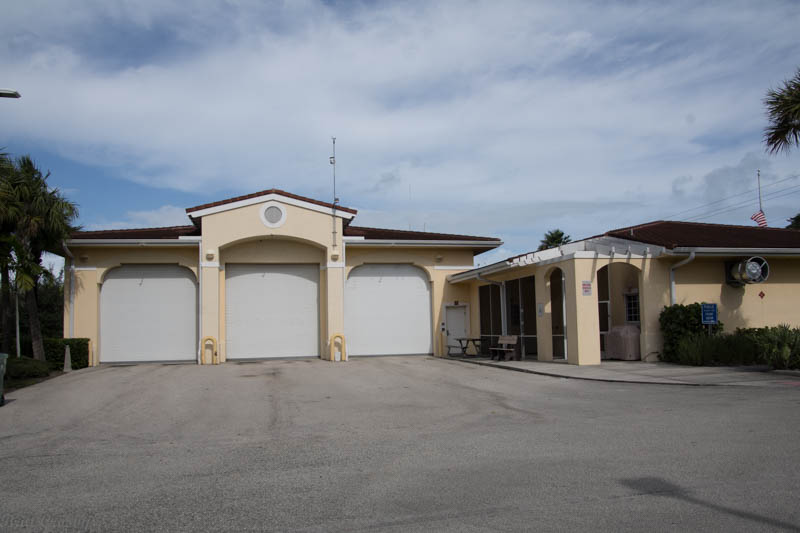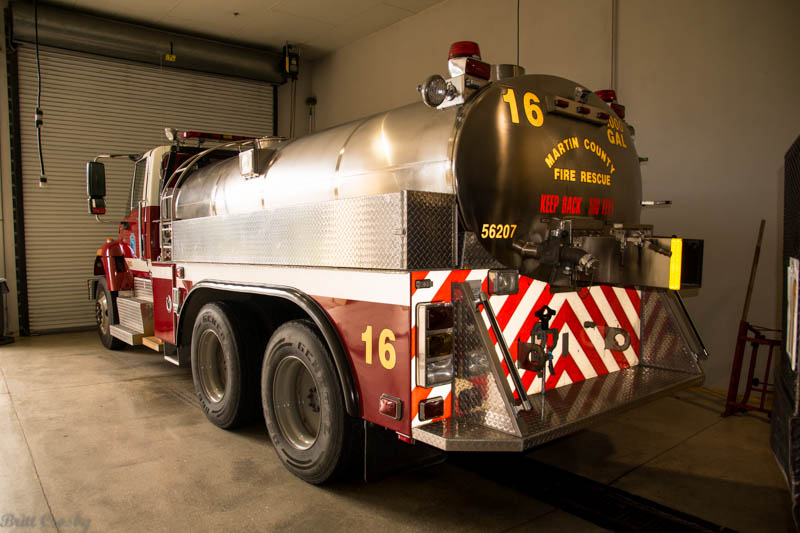 We finished up our Florida visit and headed north making our way to
the greater Charlotte, NC area and a few inland fire boats.
~ ON THE ROAD AGAIN ~
4-FLORIDA
NOVEMBER-DECEMBER 2015
Posted December 29, 2015
1-MARYLAND 2-VIRGINIA 3-SAVANNAH GA 4-FLORIDA
5-NORTH CAROLINA 6-NEW YORK
CapeCodFD.com
2015