CapeCodFD.com
ON THE ROAD AGAIN!
Summer Trip 2015
July 5 to August 13, 2015
3 - OUR GREAT SUMMER ADVENTURE OF 2015
[Week 1] [Week 2] [Week 3] [Week 4] [Week 5] [Week 6]
[Day 15] [Day 16] [Day 17] [Day 18] [Day 19] [Day 20] [Day 21]
WEEK 3
DAY 15
DAY 15 - JULY 19
Cheyenne is the state capital of Wyoming. It has a small town, western feel and look. The town was essentially started by the Union Pacific Railroad which is still an important part of the local economy. We found the capital building and then made our way to the Frontier Days rodeo which is the largest outside rodeo in the world, known as the "Daddy of 'em All." It celebrates the western life and heritage of the American Indians and American settlers who share this area.

We saw some signs that said "We don't Call 911" and thought that was kind of strange until we saw how tough these folks are out here. They put on an awesome show at the rodeo demonstrating how these modern day cowboys and cowgirls work with their amazing horses and cattle. The rodeo and festivals draw thousands of people. We enjoyed the experience very much.

We left Cheyenne after the rodeo and headed to Ft. Collins, Colorado for the night.

One of many daily trains traveling through Cheyenne
US Navy Seals "Leap Frogs" parachuted in for the opening ceremony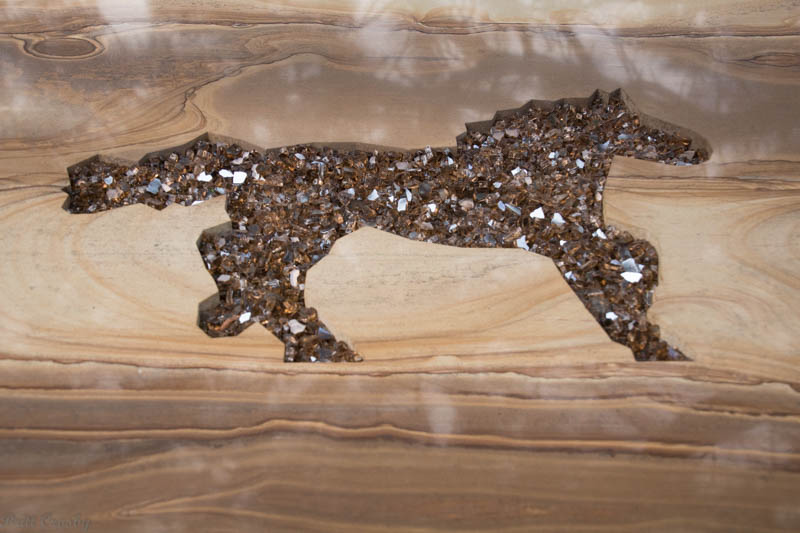 Back in Colorado near Ft Collins
WEEK 3
[Day 15] [Day 16] [Day 17] [Day 18] [Day 19] [Day 20] [Day 21]
CapeCodFD.com
2015