CapeCodFD.com
ON THE ROAD AGAIN!
Summer Trip 2015
July 5 to August 13, 2015
2 - OUR GREAT SUMMER ADVENTURE OF 2015
[Week 1] [Week 2] [Week 3] [Week 4] [Week 5] [Week 6]
[Day 8] [Day 9] [Day 10] [Day 11] [Day 12] [Day 13] [Day 14]
WEEK 2
DAY 13 - JULY 17
Having made it to western Kansas for night 12 we took I-70 west towards Colorado. Much of the scenery was wide open prairie. We made a stop at a town called Colby and then had to get off the highway to visit the town of Brewster, Kansas (for our Cape friends) which is the last town before the Colorado border.
We settled at Strasburg, CO east of Denver for the night. It was sunny and warm so we caught some pool time and had an awesome early evening BBQ dinner. A surprise sudden gust of wind came out of no where and nearly ripped the awning off the camper in about 30 seconds before we got it secured! "We're not in Kansas any more!"
Added Colorado to the map, 276 miles for the day. Total of 3,567 miles so far.
Colby, KS
Colby Fire dept
The western Plains of Kansas
Brewster, Kansas
Brewster, KS Fire Dept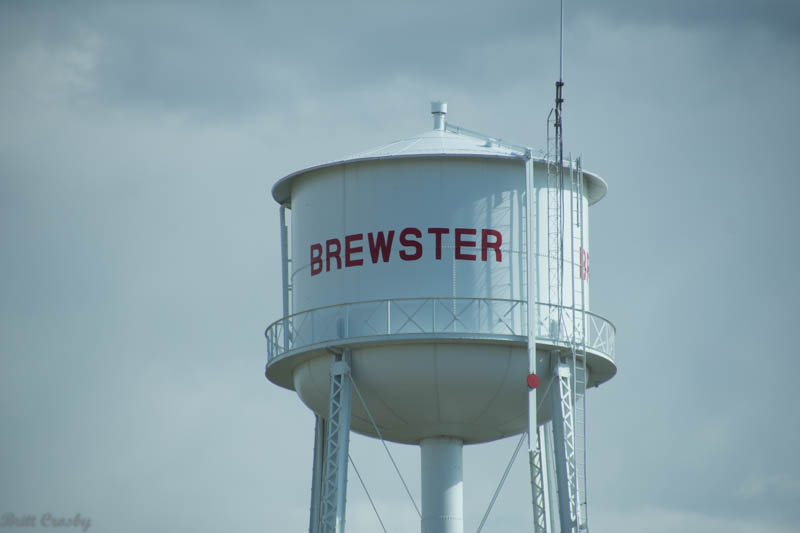 The Eastern Plains of Colorado
"We're not in Kansas any more!"
Just after a sudden wind storm nearly took the awning off the camper.
WEEK 2
[Day 8] [Day 9] [Day 10] [Day 11] [Day 12] [Day 13] [Day 14]
CapeCodFD.com
2015