CapeCodFD.com
ON THE ROAD AGAIN!
Summer Trip 2015
July 5 to August 13, 2015
2 - OUR GREAT SUMMER ADVENTURE OF 2015
[Week 1] [Week 2] [Week 3] [Week 4] [Week 5] [Week 6]
[Day 8] [Day 9] [Day 10] [Day 11] [Day 12] [Day 13] [Day 14]
WEEK 2
DAY 12 - JULY 16
Day 12 started out from the Omaha west campground and headed towards Nebraska's capital city Lincoln. Interestingly our campground was just off Route 6, the same Route 6 that runs from Provincetown to Long Beach, so we drove some of it again actually coming across a lighthouse as we drove through more miles of green farmlands and some prairie lands.
We had a good visit in Lincoln and then made another "must stop" at a town called "Friend" on Route 6 in Nebraska west of Lincoln.
One of our destination goals was to visit the geographical center of the USA (lower 48 states) which is located essentially in the middle of cornfields in north central Kansas. A stone marker, small chapel, and picnic area stands at the center point of the country.
Lincoln, NE
State Capital, Lincoln, Nebraska
You can tell you are near a cattle yard well before you can see it....
Sitting roadside in Nebraska
Friend, Nebraska
The road cuts that keep you paying attention when you drift to the left or right
Located in north central Kansas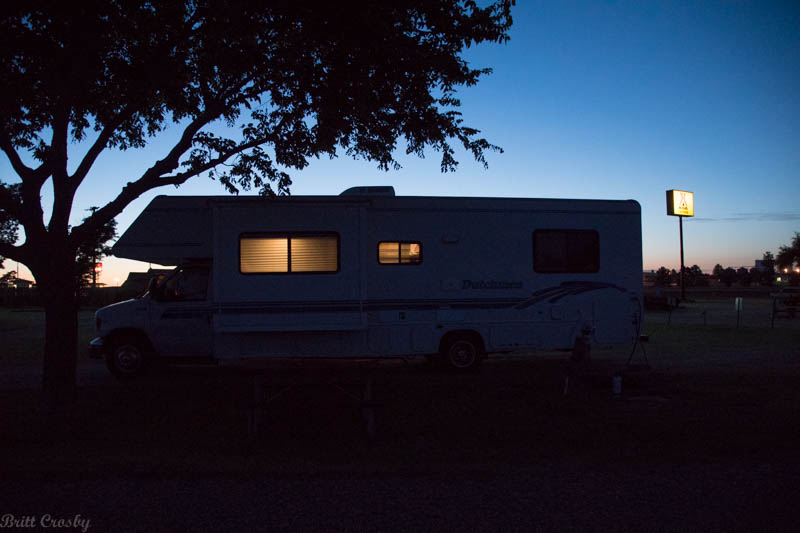 A night in western Kansas
WEEK 2
[Day 8] [Day 9] [Day 10] [Day 11] [Day 12] [Day 13] [Day 14]
CapeCodFD.com
2015