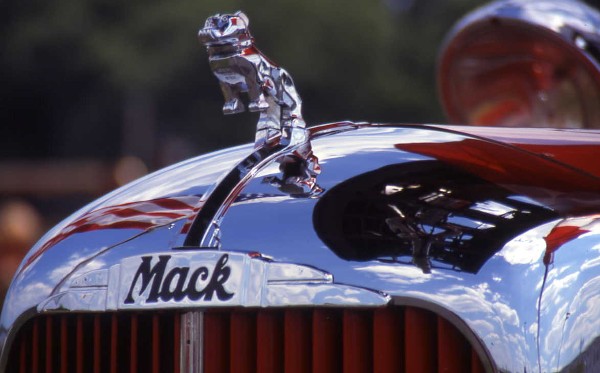 A Tribute to the Bulldog of all Fire Trucks
Page 1 - The Mack Logo
Mack Fire Apparatus

CapeCodFD.com
- Special Feature -
[PREV] [FEATURES] [NEXT]
[Page 1] [Page 2] [Page 3] [Page 4] [Page 5] [Page 6] [Page 7] [Page 8]
[Page 9 ] [Page 10] [Page 11] [Page 12] [Page 13] [Page 14] [Page 15] [Page 16] [Page 17]

By Britton W Crosby
March 2001 - Updated March 2005
19 Mack photos on this page



TOP PHOTO
The highly polished chrome radiator on a Mack B Montreal ladder truck.
---
Mack Fire Trucks
Possibly America's most famous manufacturer of fire apparatus,
Mack Trucks of Allentown, Pennsylvania began building fire trucks around 1911.
Over the years, these beautiful fire engines, bearing the trademark "Bull Dog",
proved to be as tough and reliable as the saying "Built like a Mack Truck" indicates.
Thousands of these classic apparatus served over the years.
Mack stopped making custom apparatus in 1990 to the dismay of Mack fans.
This is a tribute to some of the Macks I have admired had the pleasure of photographing.
OVER 300 MACK PHOTOS IN THIS SPECIAL FEATURE!!
---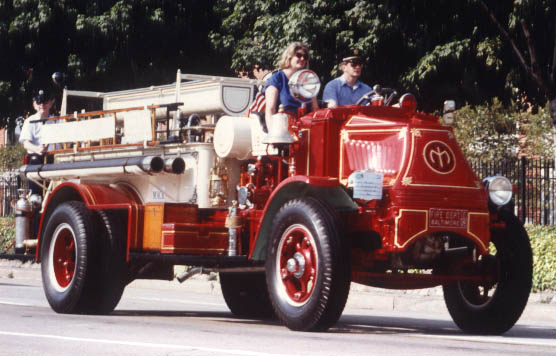 A mid 1920's vintage Mack AC series pumper from Baltimore in parade.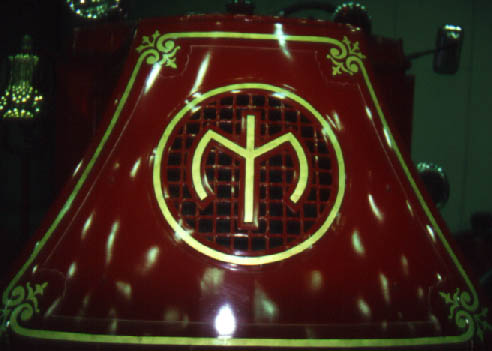 The Mack AC had a particularly recognizable snub-nosed hood.
This style Mack was built between 1916 and 1938.
It was very rugged and its performance first earned the name "Bull Dog."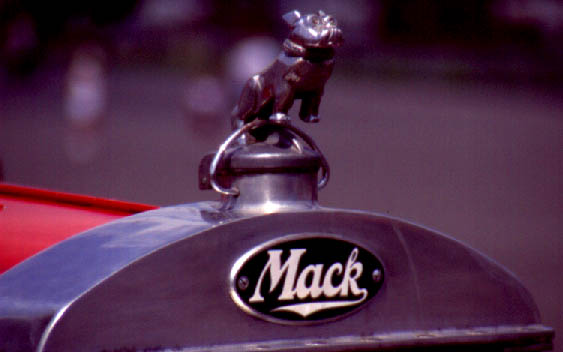 The Bulldog radiator cap of an early 1930's Mack "Early B series" pumper.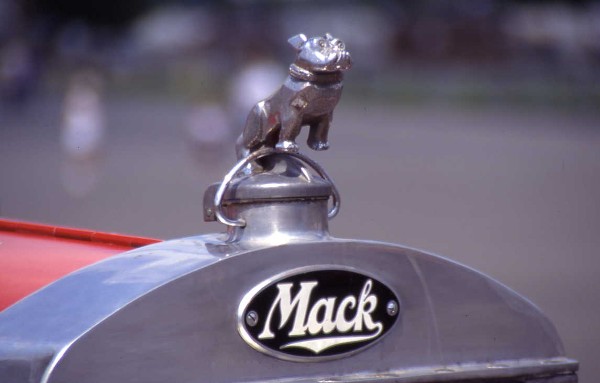 The Bulldog radiator cap of an early 1930's Mack "Early B"
Photo Springfield 1997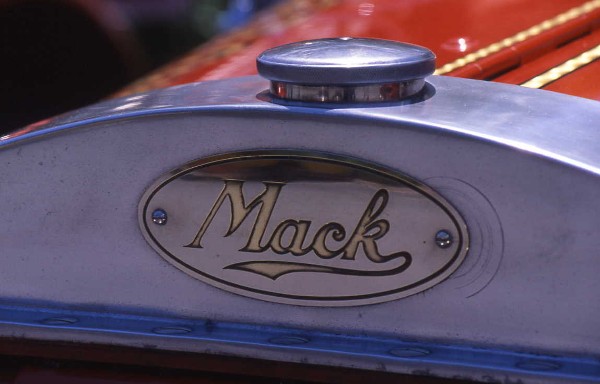 Mack Radiator at Lynnfield 2004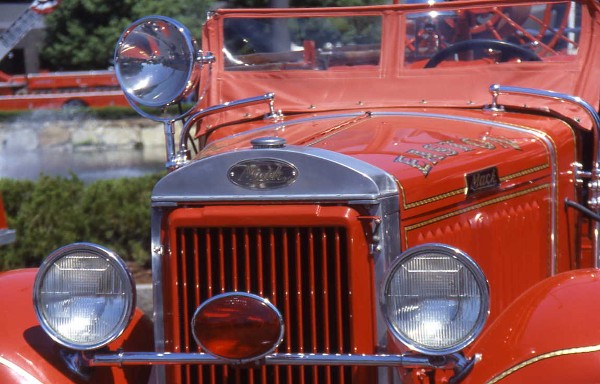 Older Mack Radiator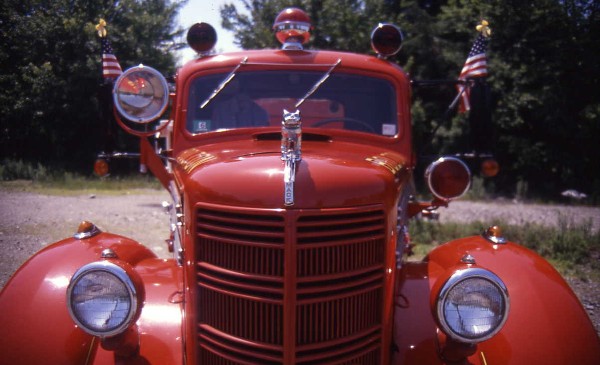 "Little Mack"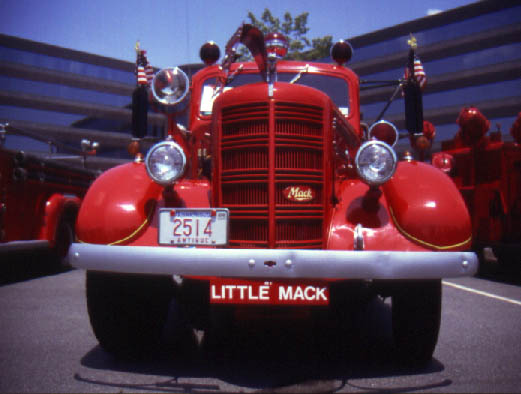 1940's Mack E radiator carries the Mack name on the Little Mack seen at
the Lynnfield, Mass Muster held each June.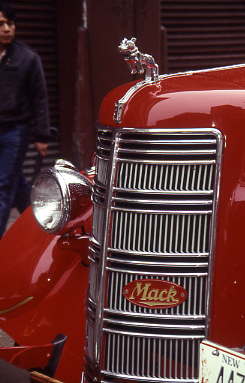 The 1940's vintage Mack "E".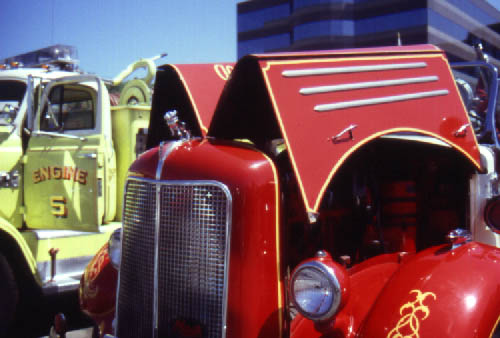 1940's Mack "E" Type 80 pumper with hood open for cooling.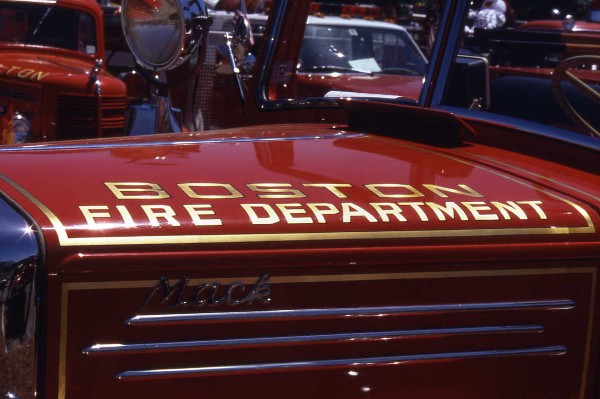 1950's Mack "L" Model hood of a Boston Engine.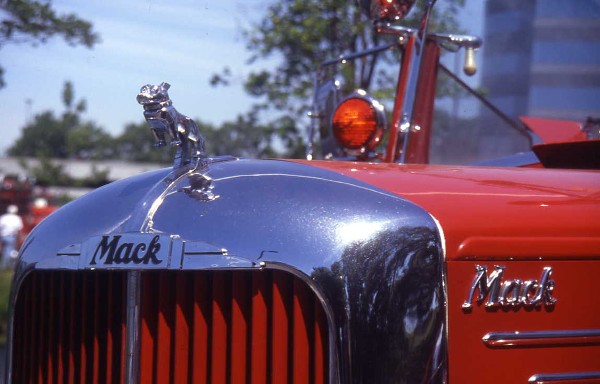 Mack B85 radiator
Lynnfield 1995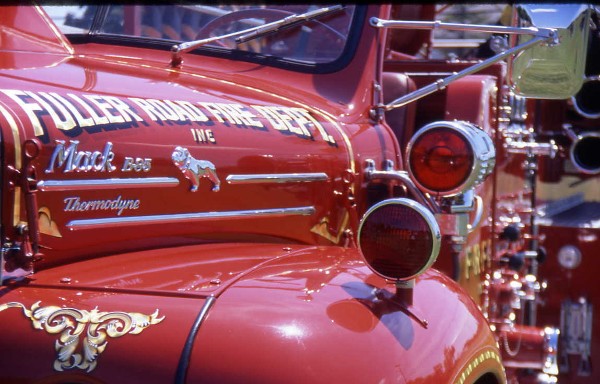 Mack B-85 Thermodyne pumper from Fuller Road Fire Dept.
Awesome!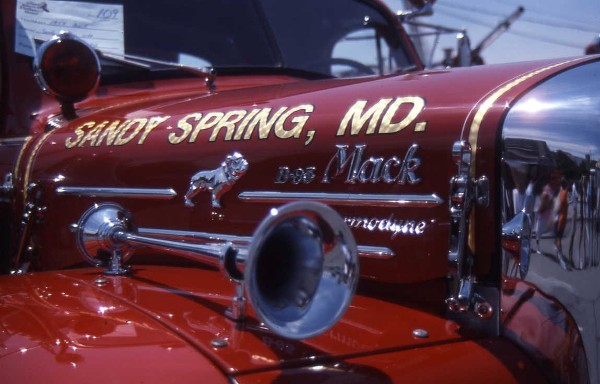 Sandy Spring, MD B-85 Thermodyne Mack at Baltimore 1991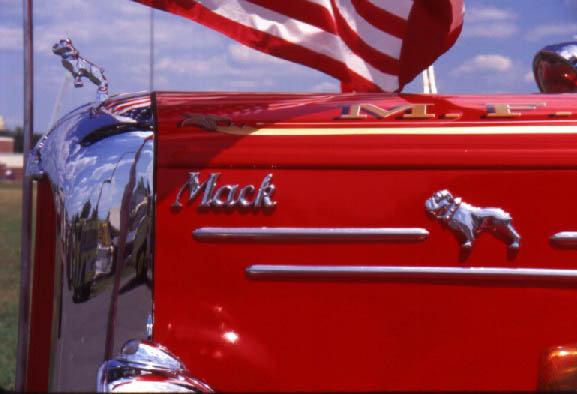 Montreal's Mack Aerial

"Built Like a Mack Truck"
Mack Model Type Key and Years Produced
Early Years..............................1900-1914
AB Series................................1914-1937
AC Series................................1916-1938
"Early" B Series....................1927-1941
E Series...................................1936-1951
L Series...................................1940-1956
A Series...................................1950-1953
B Series...................................1953-1966
C Series...................................1957-1967
MB/MC/MR Series...............1963-current
R Series...................................1966-1990
CF Series.................................1967-1990
Some of the historical facts and information referenced in this feature
came from a wonderful book called...

Mack Fire Apparatus
A Pictorial History
By
Harvey Eckart 1990


Mack Fire Apparatus