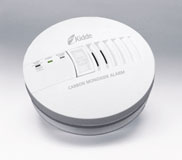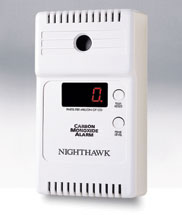 (Graphics are for illustrative purposes only. COMM does not represent or endorse any particular products)
IT'S NOW THE LAW IN MASSACHUSETTS
Carbon Monoxide is a colorless, odorless, tasteless gas that is produced by fossil fuel burning appliances. Anything that burns a fuel including but not limited to gasoline, diesel, kerosene and wood or coal will produce carbon monoxide. Appliances such as heating equipment or fireplaces have vents to exhaust smoke, carbon monoxide and other products of combustion to the outside. If these vents become blocked or fail, carbon monoxide gas can back up into your home, creating a very dangerous situation.
Carbon monoxide is unidentifiable by the human senses. The first signs of carbon monoxide exposure are similar to flu-like symptoms. These symptoms may include headache, dizziness, nausea, vomiting and fainting. At higher levels carbon monoxide can cause unconsciousness or even death!
Effective immediately and being enforced on March 31, 2006 all residential dwellings in the state of Massachusetts are REQUIRED to have installed carbon monoxide detectors in their residence if they have fossil fuel burning appliances or an attached garage. This law will be enforced upon sale or transfer of properties and will typically be inspected at the same time as smoke detectors for proper compliance.
SEE SPECIFIC REQUIREMENTS (condensed version)
527 CMR 31.00 (Massachusetts Fire Code Regulation)