CapeCodFD.com
ON THE ROAD AGAIN!
WINTER 2017
5 - FLORIDA BOAT FIRE
[1-Punta Cana] [2-Florida East] [3-Florida West] [4-Spring Training] [5-Boat Fire]
While cruising along the shore south of Clearwater we observed this smoke and determined
it was coming from a boat fire in the bay at Clearwater.... so we went of course to check it out.
The boat was about a 36' long, fiberglass powerboat. It apparently caught fire at the dock
and burned thru its lines setting it adrift and fully involved. The Clearwater FD's fireboat
was out of service, so crews boarded some USCG boats until a boat arrived from nearby
Dunedin to help extinguish the fire.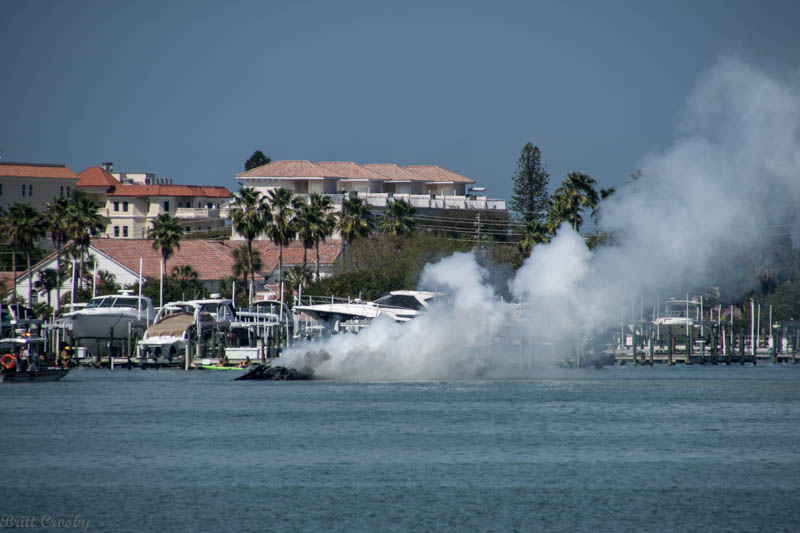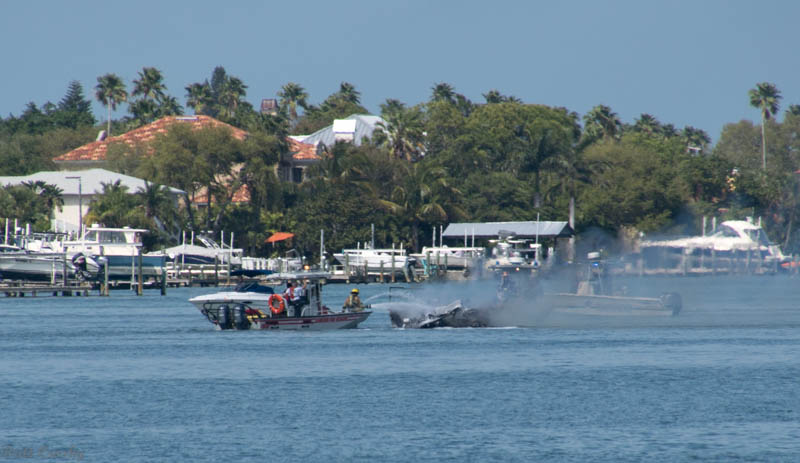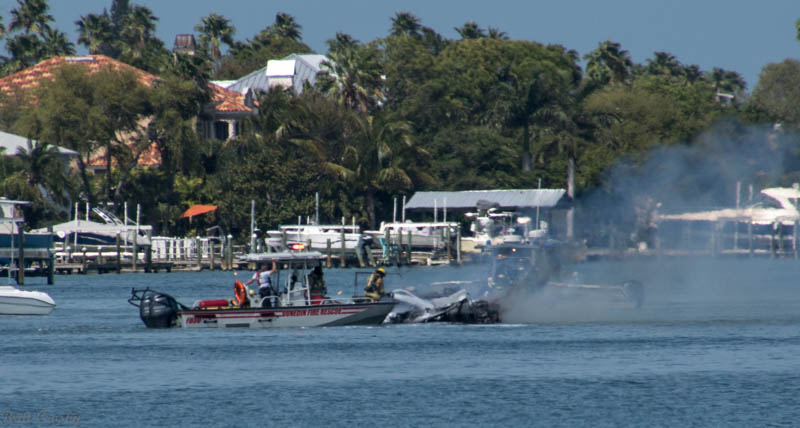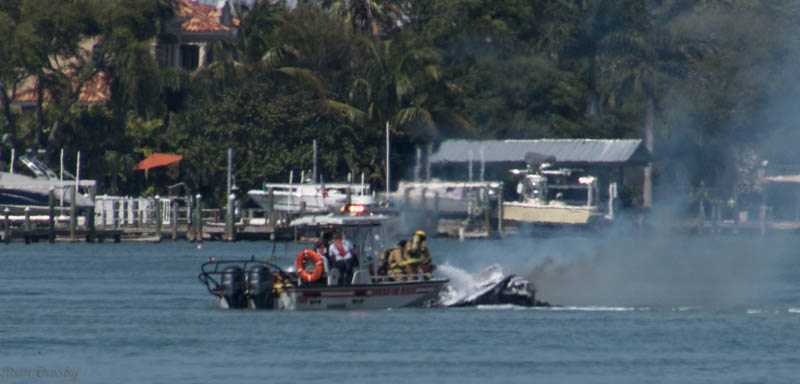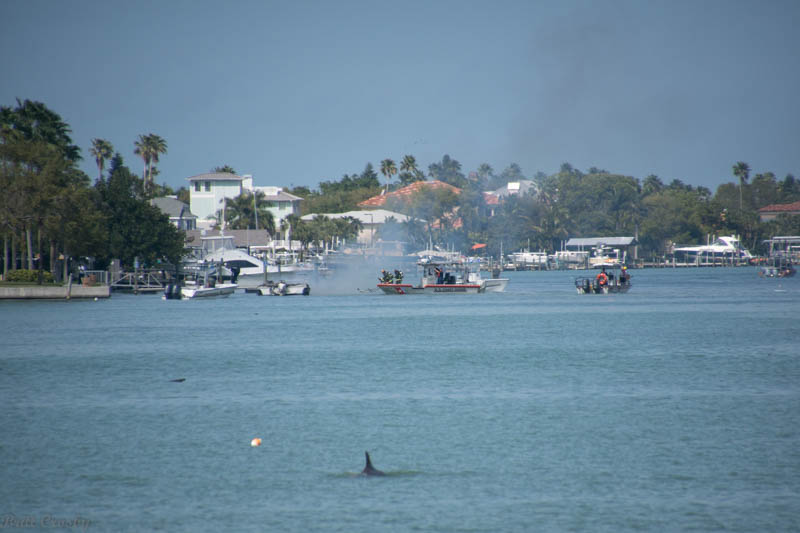 Yup... "Flipper" took this job in as well.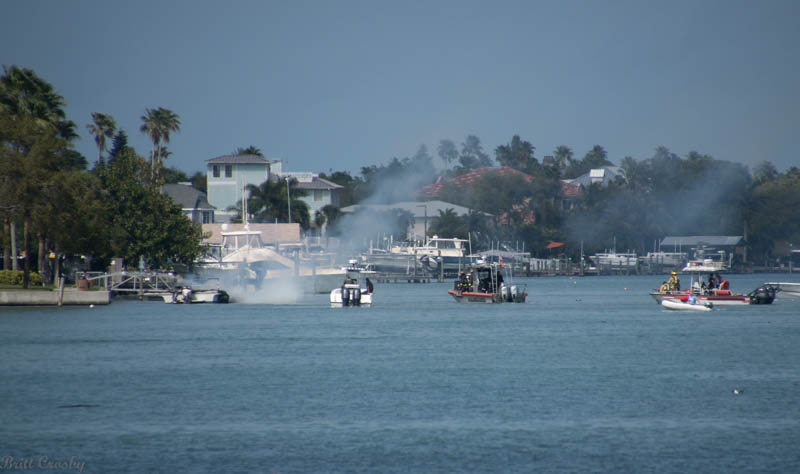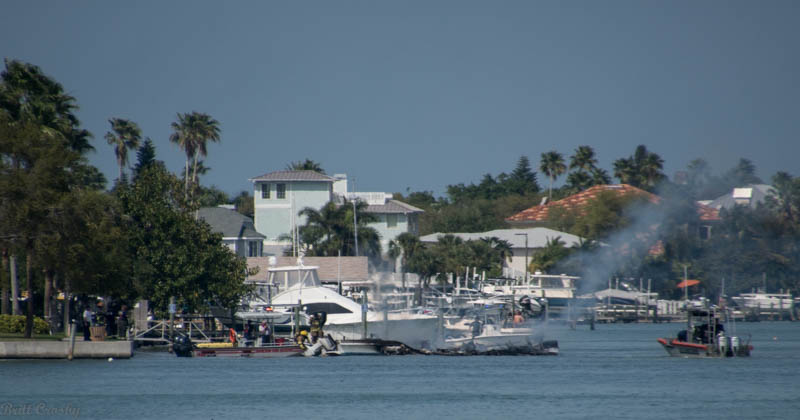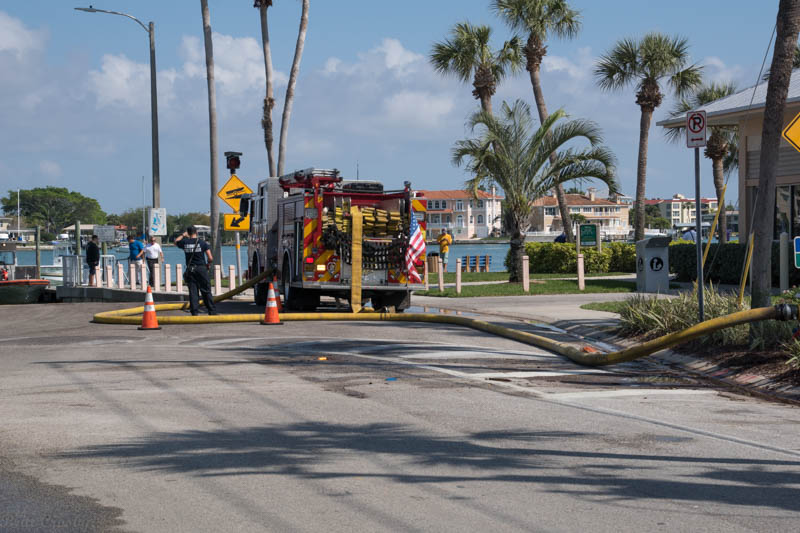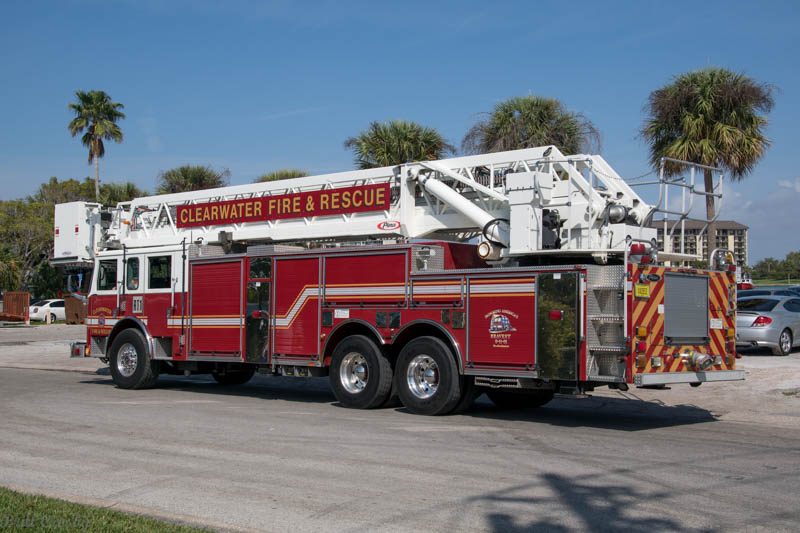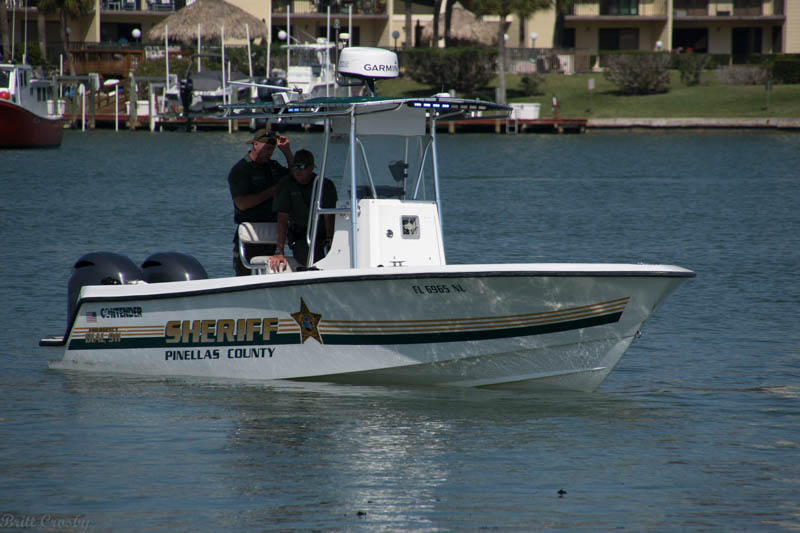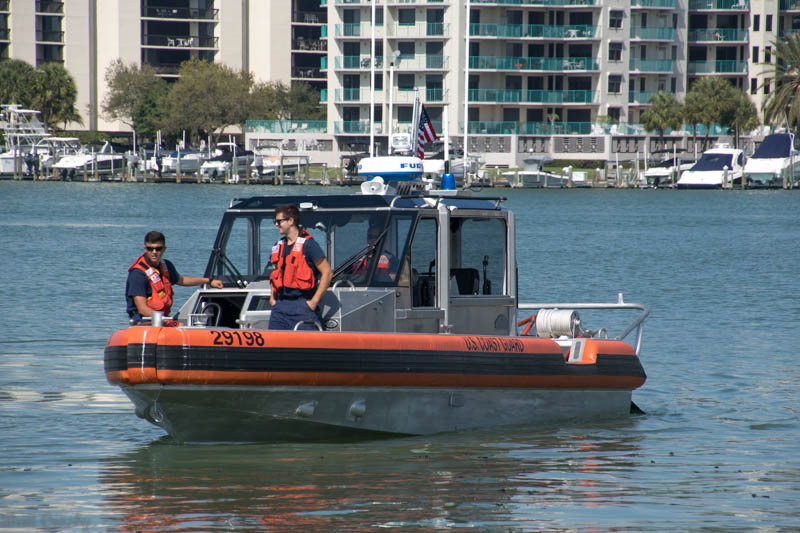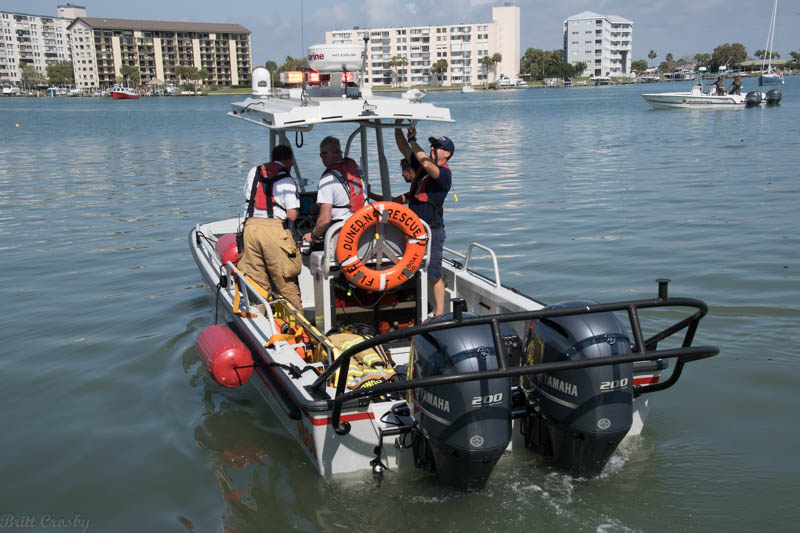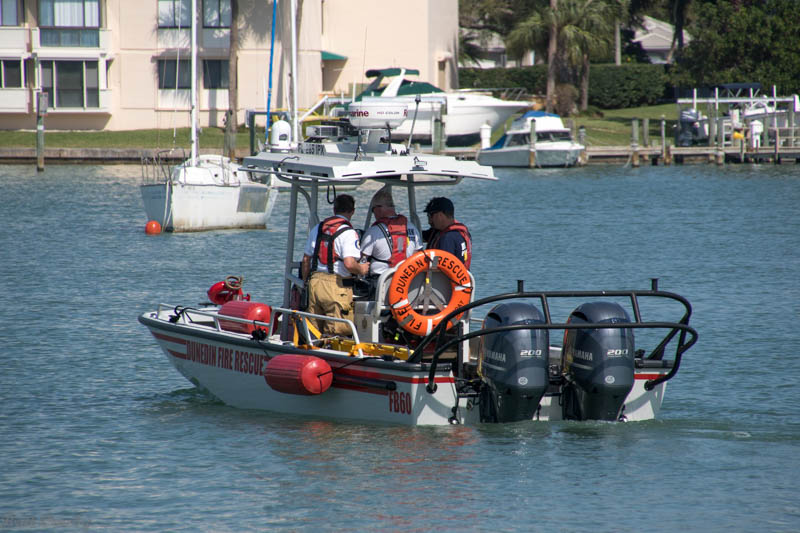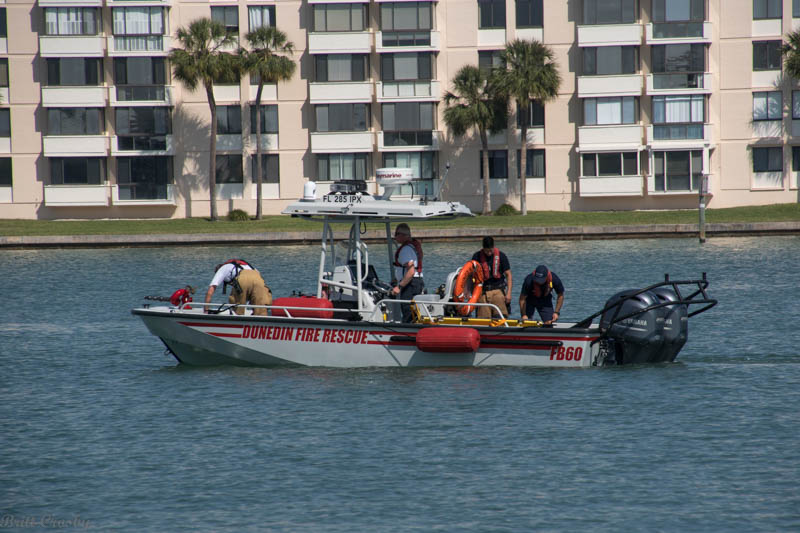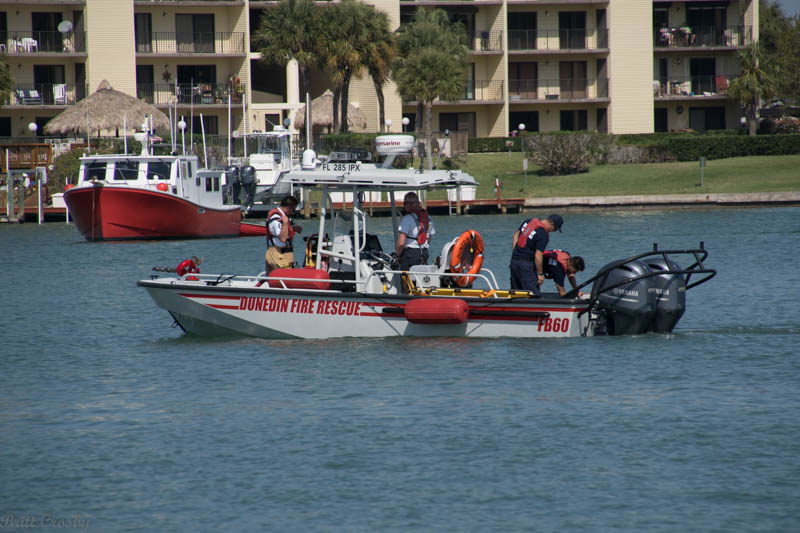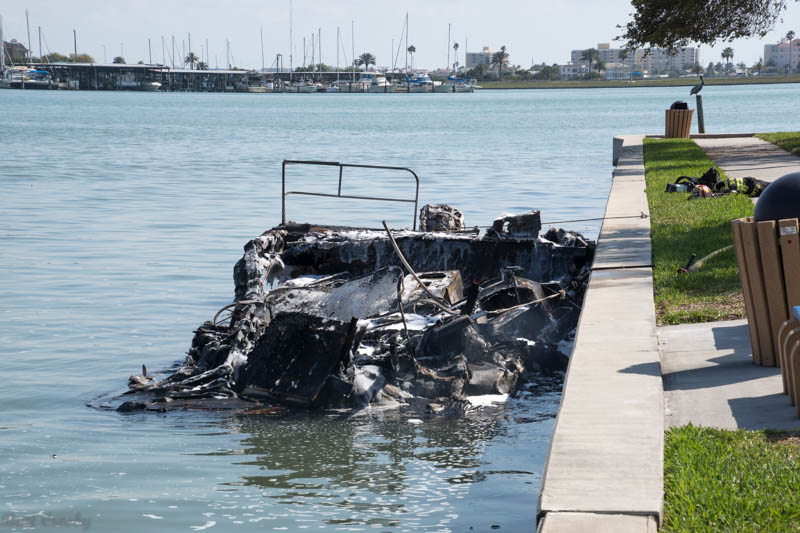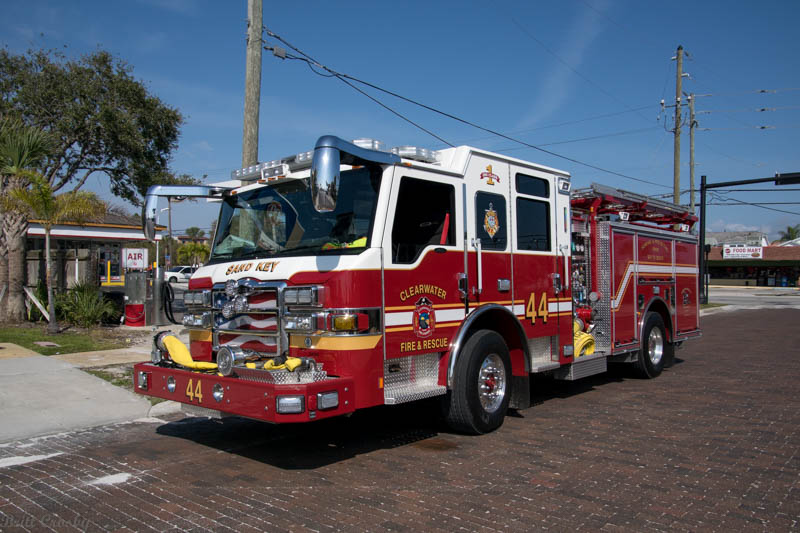 Clearwater Fire HQ
[1-Punta Cana] [2-Florida East] [3-Florida West] [4-Spring Training] [5-Boat Fire]
CapeCodFD.com
2017