CapeCodFD.com
Special Feature

<![if !vml]>
<![endif]>


Photos by Britton W Crosby

[ CapeCodFD.com ] [ HOME ] [ SPECIAL FEATURES ] [ FIRE BOATS MAIN PAGE ]

<![if !vml]>
<![endif]>


New Page added March 17, 2015 Updated March 24, 2018
FLORIDA BOATS
Bonita Springs Brevard County Broward County Cape Coral Charlotte County - Punta Gorda
Clearwater Daytona Beach Dunedin Englewood Estero Everglades City
Fort Lauderdale Fort Myers Hillsborough Co Iona-McGregor Isle of Capri, Greater Naples
Jacksonville-1 Old FB-1 Jacksonville-2 M-38 Jacksonville-3 M-40 Jacksonville-4 M-23 & M-39
Key West Longboat Key Marco Island Matlacha-Pine Island Madeira Beach
Miami Beach Miami-City Miami-Dade 1 Miami-Dade 2 Niceville North Collier County
Palm Beach County Palm Harbor Panama City Pensacola Port Canaveral Safety Harbor
Sanford Sanibel island Sarasota St Augustine St Johns County St Petersburg Seminole Tampa
Tarpon Springs Treasure island Venice West Manatee County - Holmes Beach
TAMPA FIRE BOATS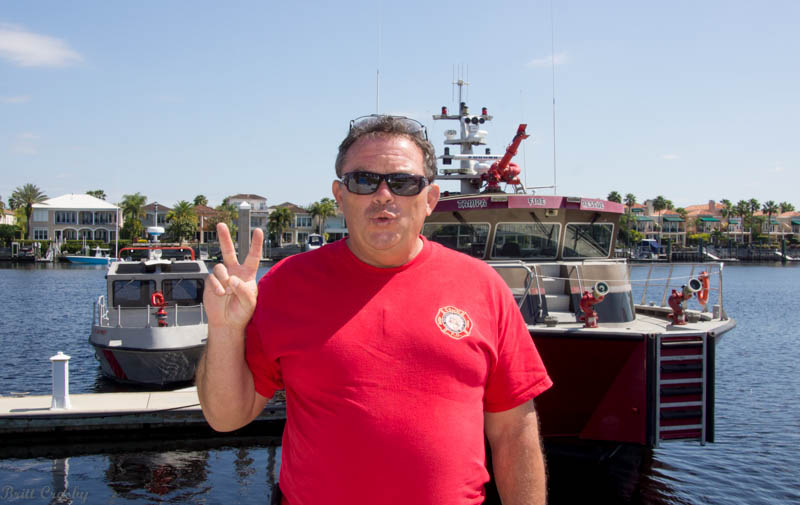 Tampa has "Two" Fireboats.
One is smaller and older. The other is larger and newer.
Both are at the dock at Marjorie Park Marina on Davis Island in Tampa.
We photographed the boats in March 2015.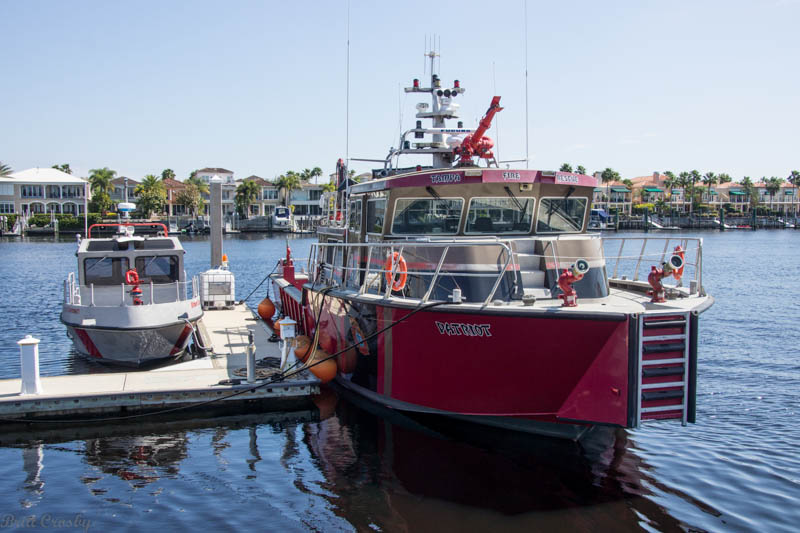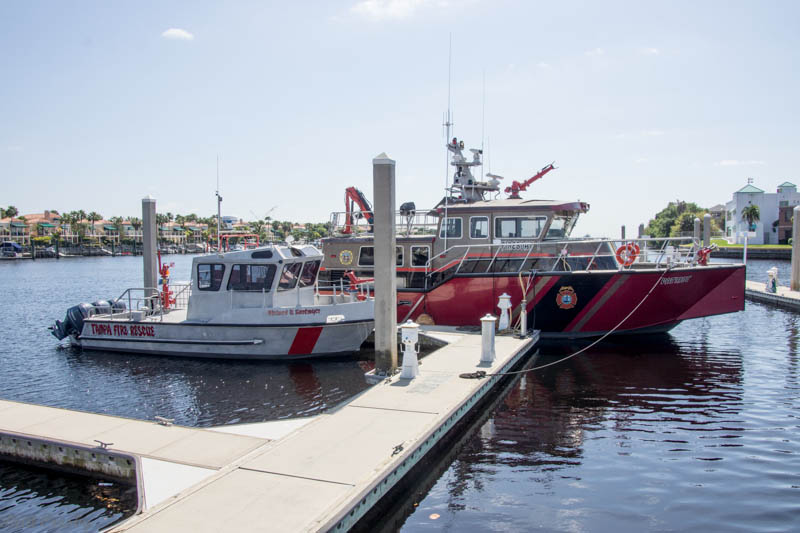 2018 UPDATE
Quite a bit has happened to the "Patriot" since the March 2015 posting.
The boat experienced some problems due to barnacles forming and damaging the engines.
The boat has also been sand blasted and re-painted to require less maintenance.
Updated photos February 2018.
With the "Patriot" being out of service for the last 2 years or so due to engine problems,
the older "Richard D. Santmyer" has been the primary fireboat for Tampa.
Updated photos February 2018.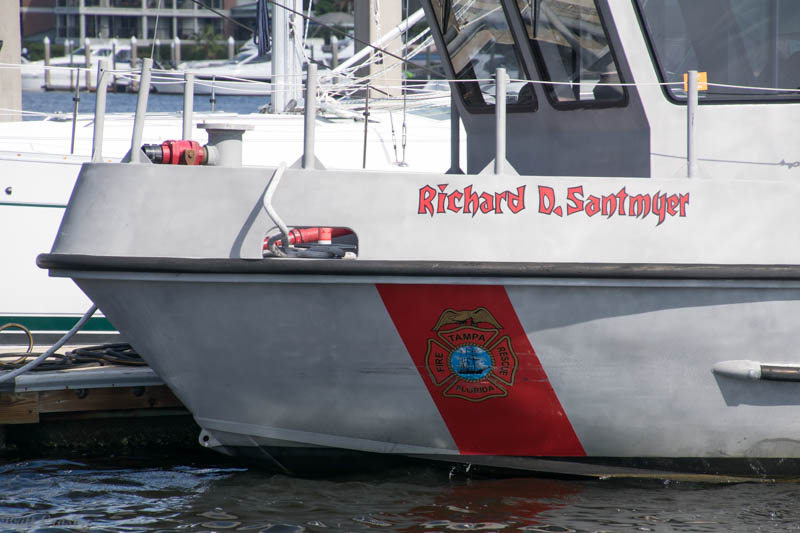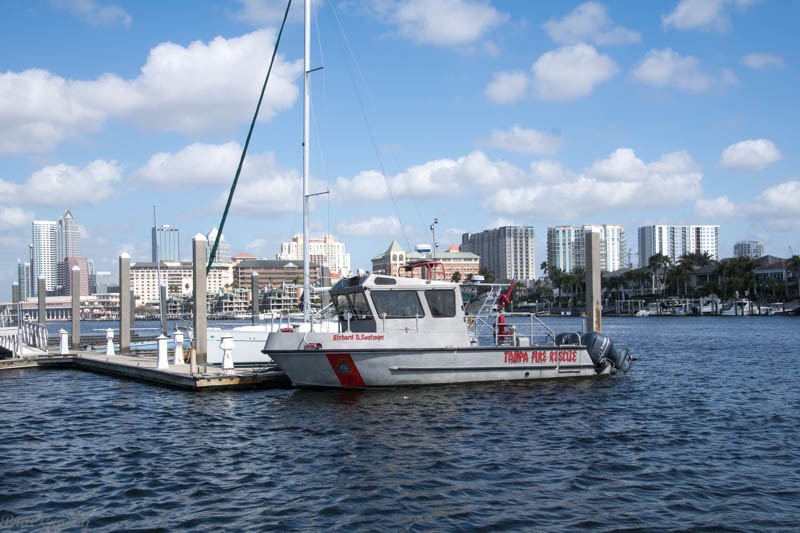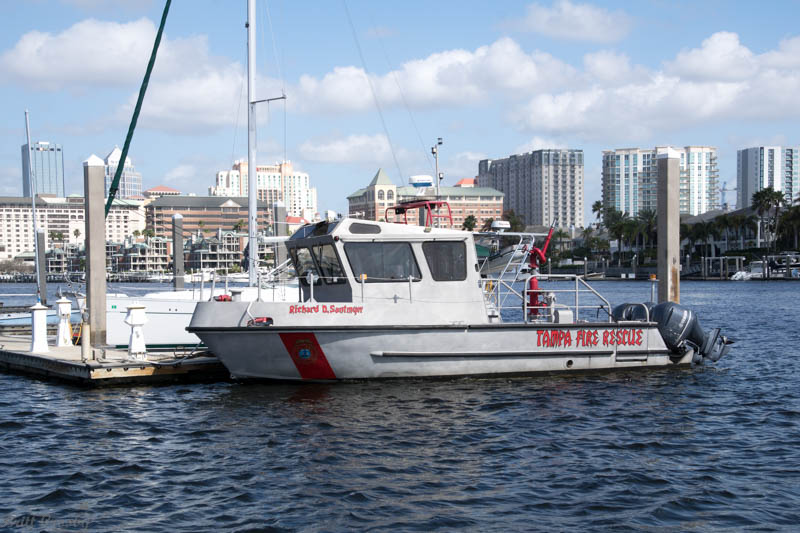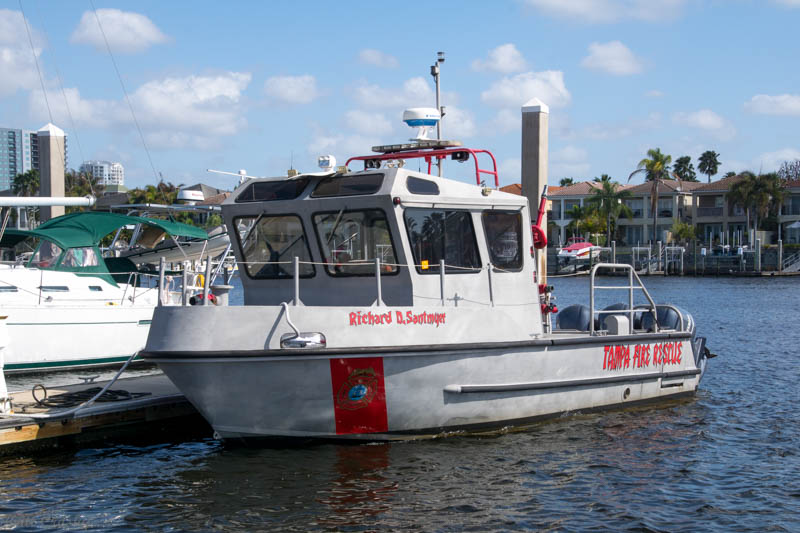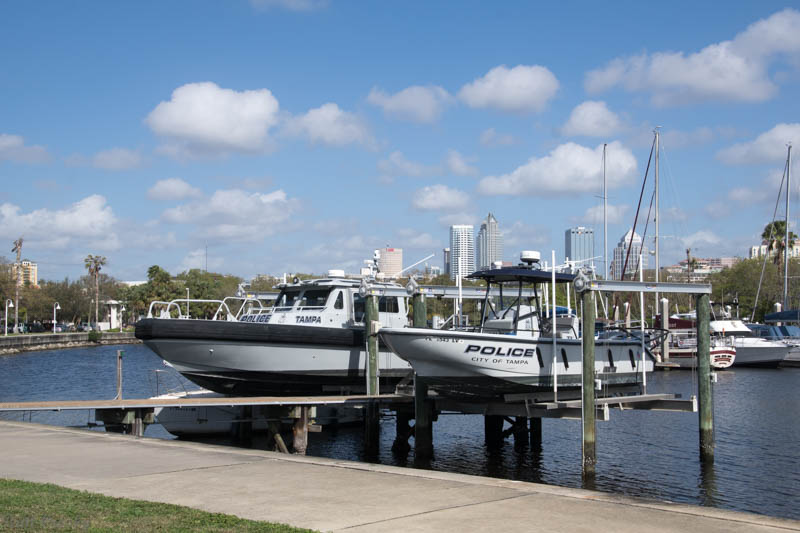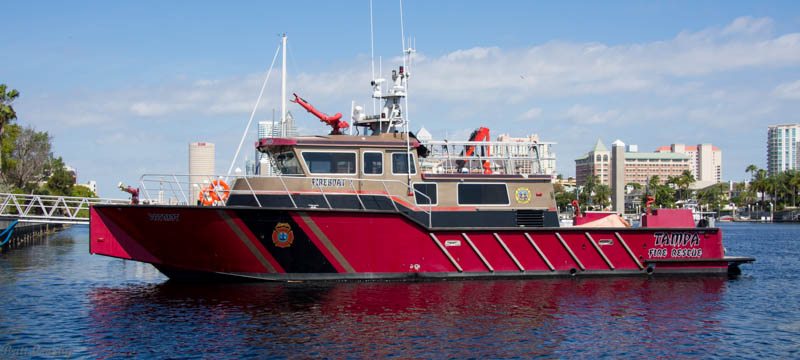 Tampa Fireboat 1
"Patriot"
Tampa took delivery of their Firestorm 70 Fireboat in 2009.
The "Patriot" is 69'6" LOA and 22'10" beam, with 34" draft.
The pumping capacity is 14,000 gpm.
It has a 500 gallon AFFF tank.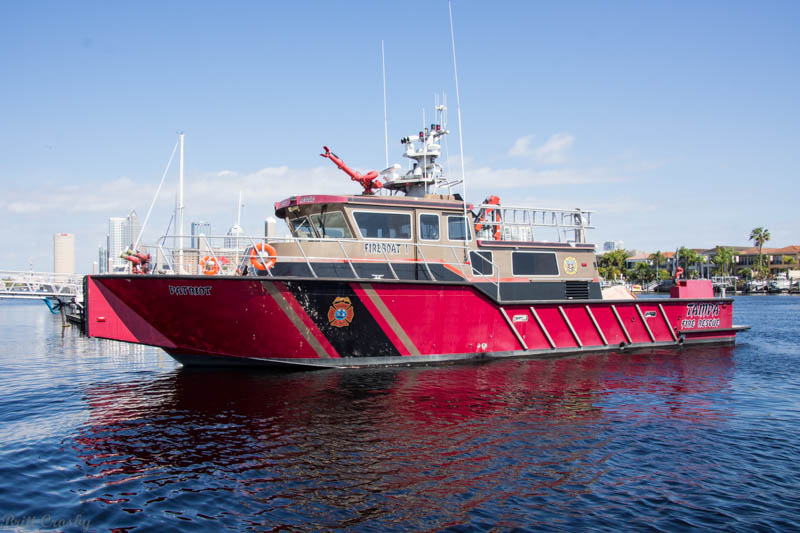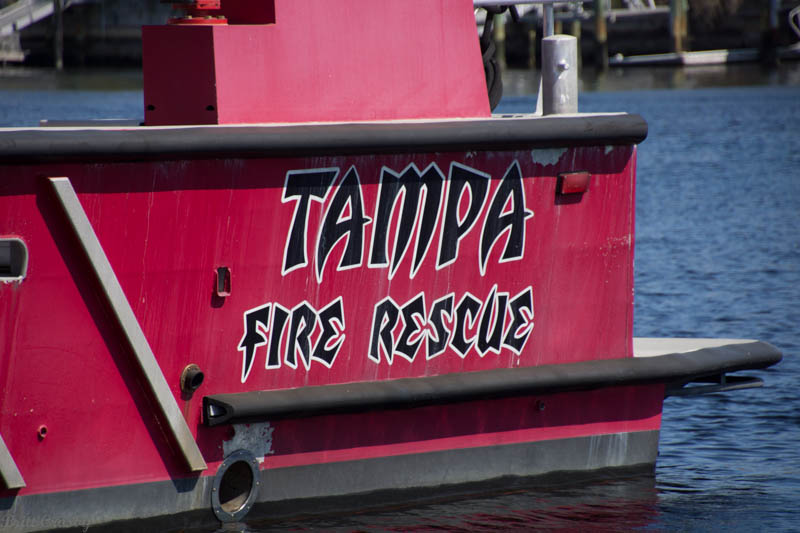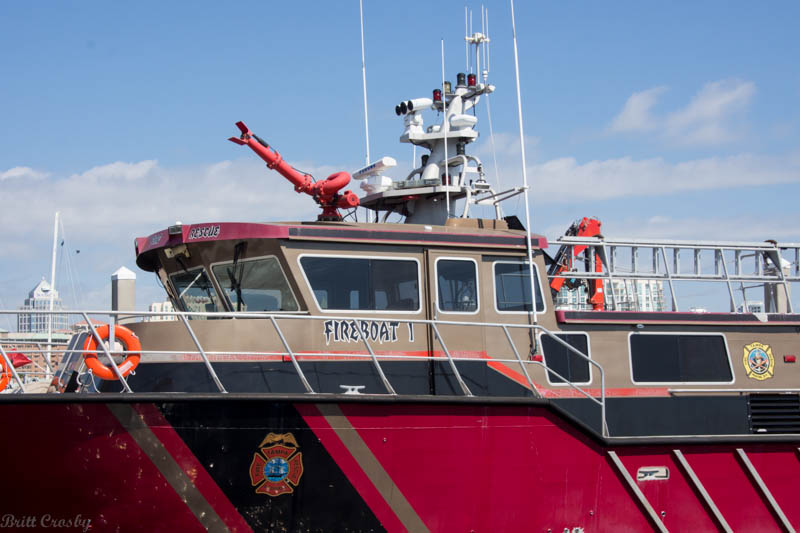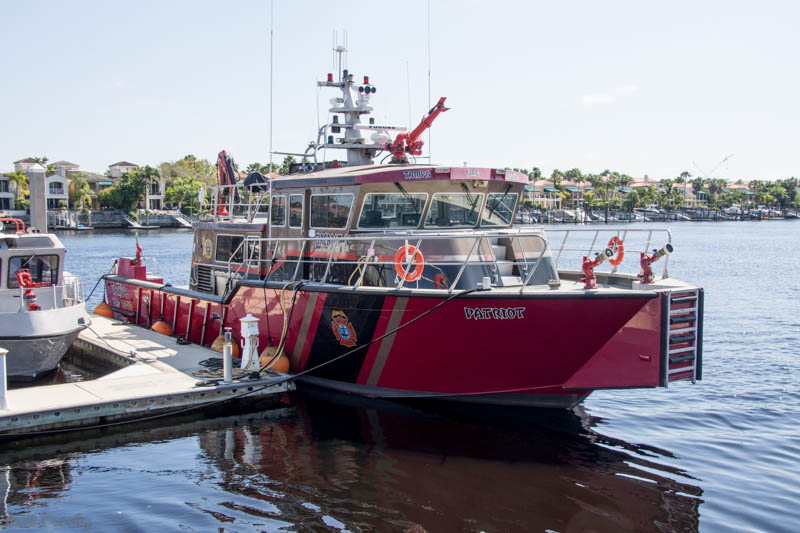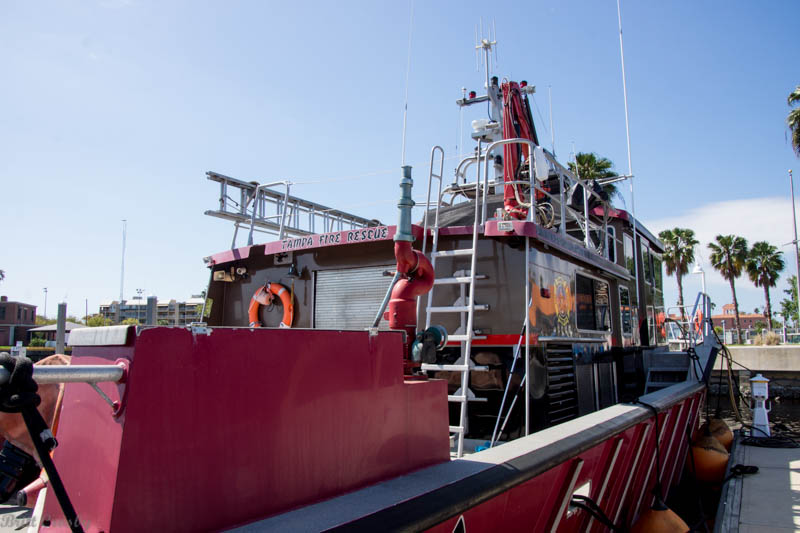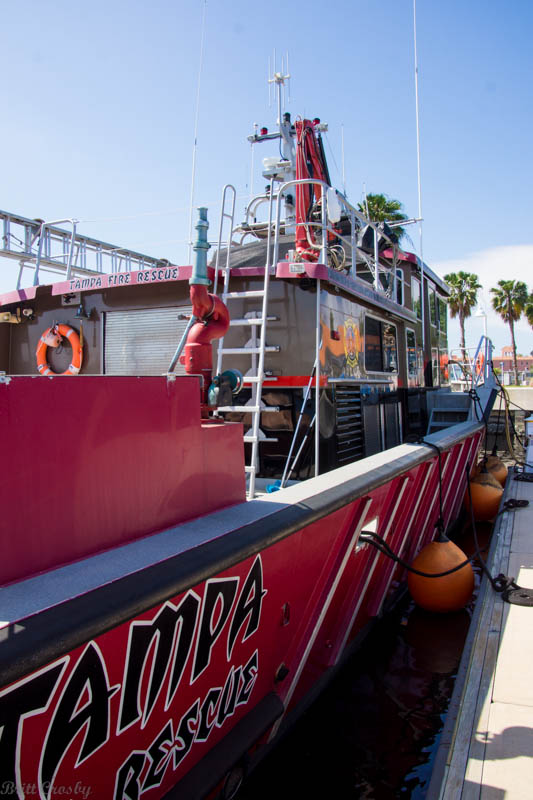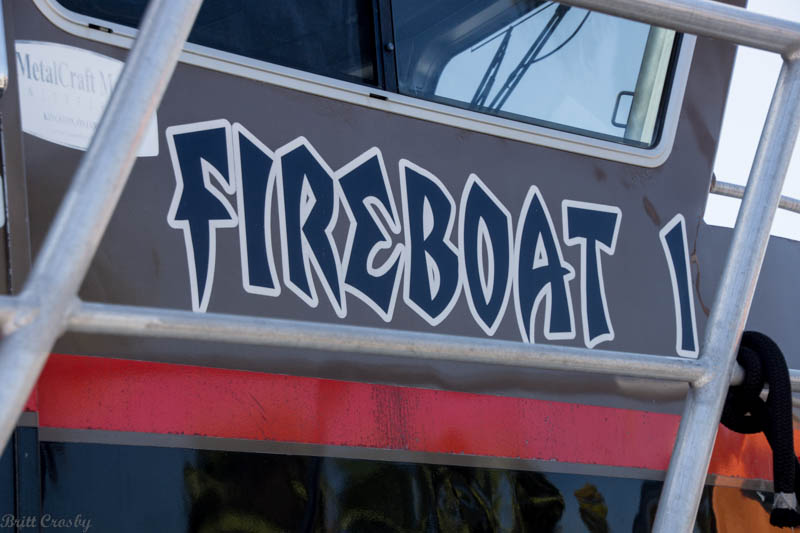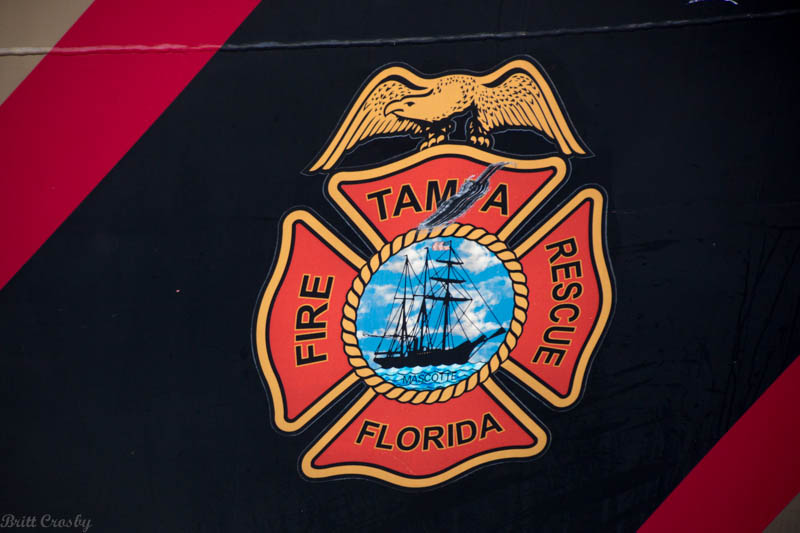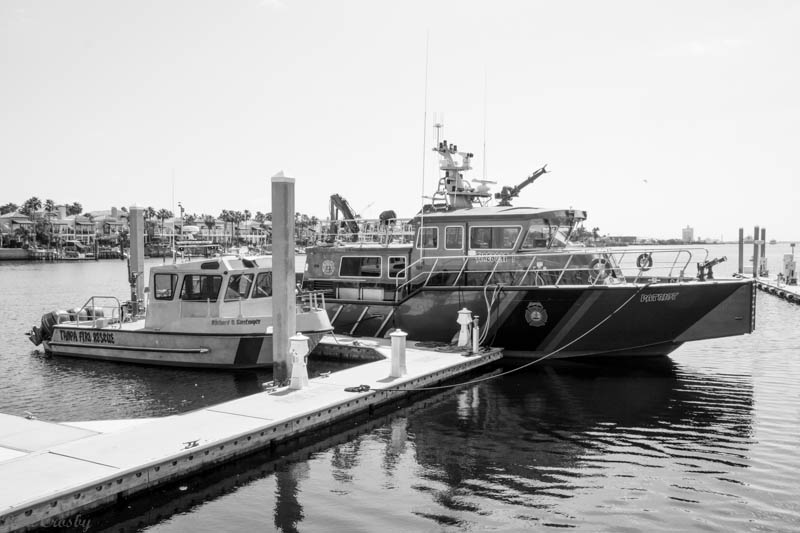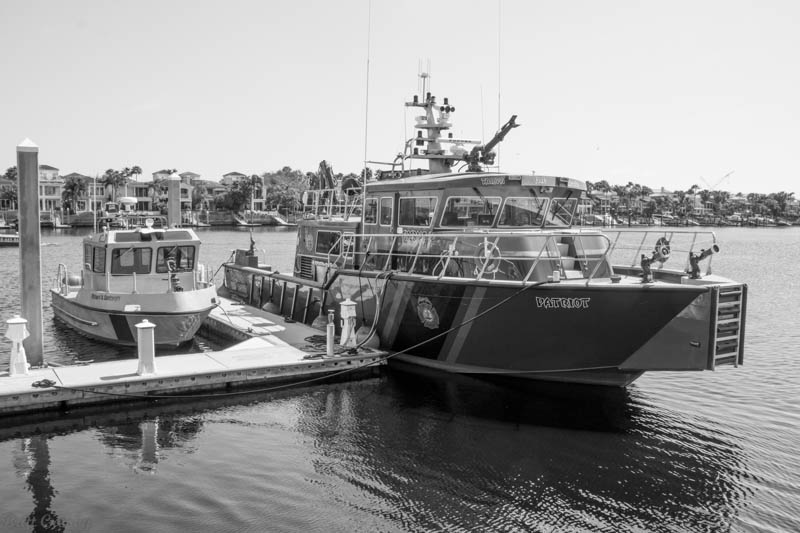 Tampa Fireboat 2
"Richard D Santmyer"
Tampa Fireboat "Richard D. Santmyer"
1993 Sea Ark
32' LOA - 1250 GPM
Triple Mercury 250 HP outboards.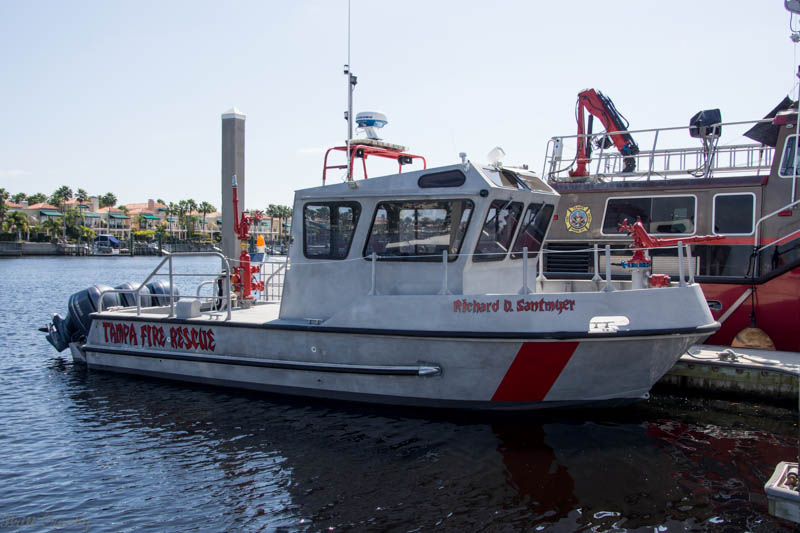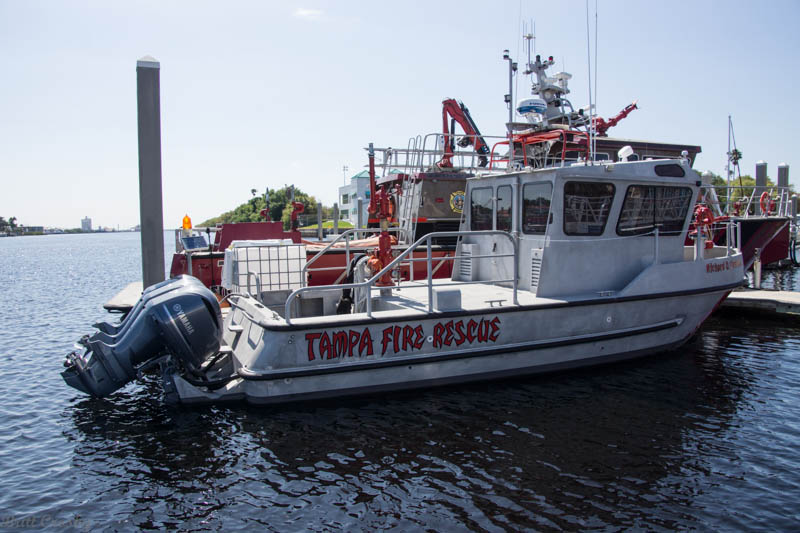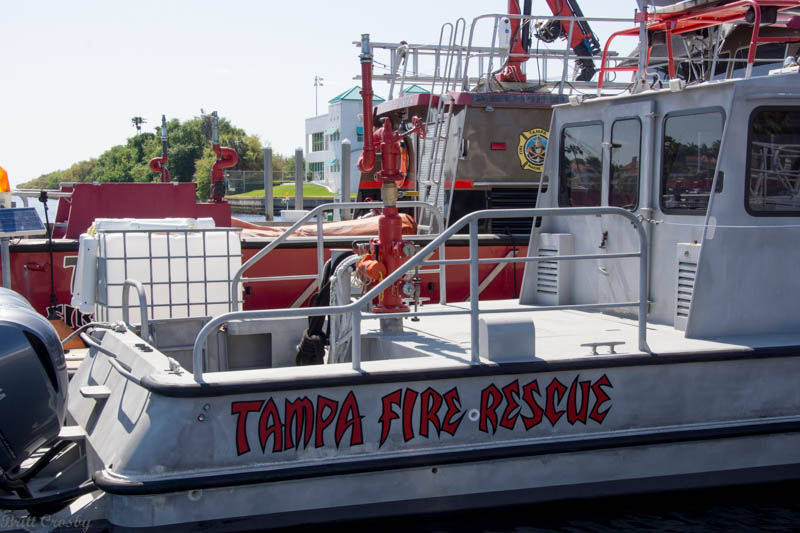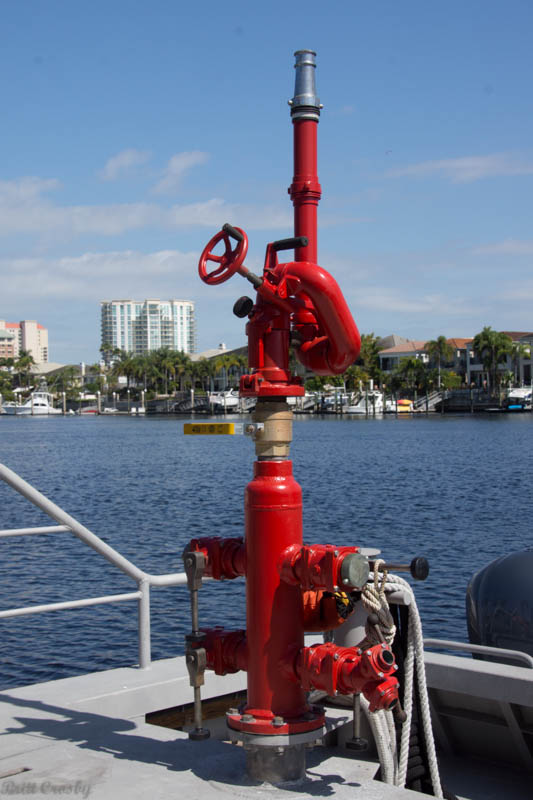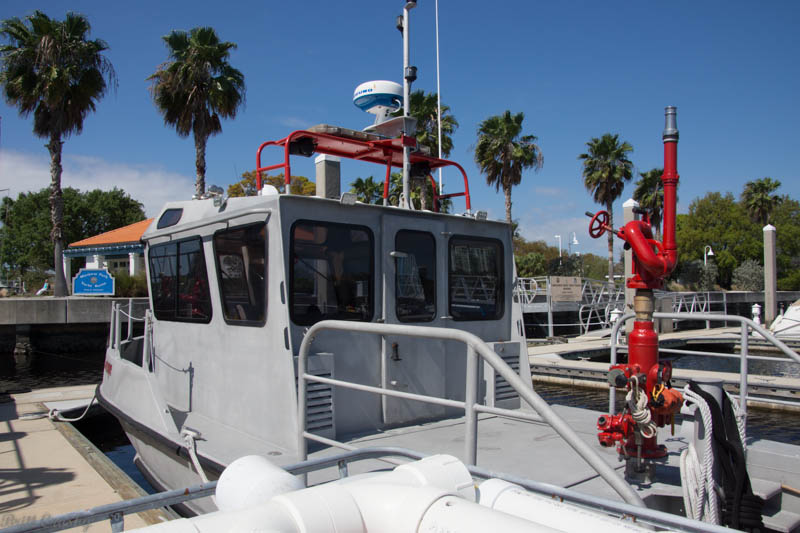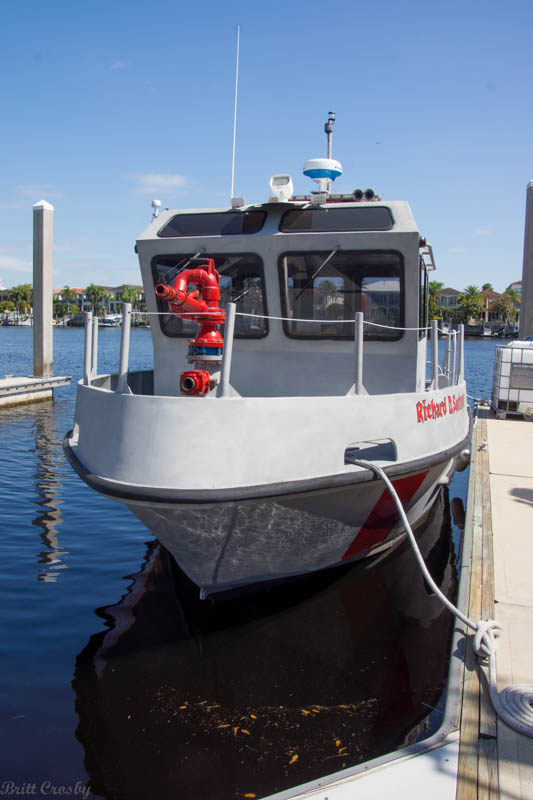 <![if !vml]>
<![endif]>
FLORIDA BOATS
Bonita Springs Brevard County Broward County Cape Coral Charlotte County - Punta Gorda
Clearwater Daytona Beach Dunedin Englewood Estero Everglades City
Fort Lauderdale Fort Myers Hillsborough Co Iona-McGregor Isle of Capri, Greater Naples
Jacksonville-1 Old FB-1 Jacksonville-2 M-38 Jacksonville-3 M-40 Jacksonville-4 M-23 & M-39
Key West Longboat Key Marco Island Matlacha-Pine Island Madeira Beach
Miami Beach Miami-City Miami-Dade 1 Miami-Dade 2 Niceville North Collier County
Palm Beach County Palm Harbor Panama City Pensacola Port Canaveral Safety Harbor
Sanford Sanibel island Sarasota St Augustine St Johns County St Petersburg Seminole Tampa
Tarpon Springs Treasure island Venice West Manatee County - Holmes Beach
RETURN TO

FIREBOATS

FROM


Copyright
Britt Crosby
CapeCodFD.com