CapeCodFD.com
Special Feature

<![if !vml]>
<![endif]>


Photos by Britton W Crosby

[ CapeCodFD.com ] [ HOME ] [ SPECIAL FEATURES ] [ FIRE BOATS MAIN PAGE ]

<![if !vml]>
<![endif]>


New Page Added March 4, 2017 Updated November 12, 2017
FLORIDA BOATS
Broward County Cape Coral Clearwater Daytona Beach Dunedin
Everglades City Fort Lauderdale Fort Myers Hillsborough Co
Iona-McGregor Isle of Capri, Greater Naples Jacksonville-1 Old FB-1
Jacksonville-2 M-38 Jacksonville-3 M-40 Jacksonville-4 M-23 & M-39
Key West Longboat Key Marco Island Medeira Beach Miami Beach Miami-City
Miami-Dade 1 Miami-Dade 2 Niceville Palm Harbor Panama City Pensacola
Port Canaveral Safety Harbor Sarasota St Augustine St Johns County
St Petersburg Tampa Tarpon Springs Venice
CLEARWATER FIRE BOAT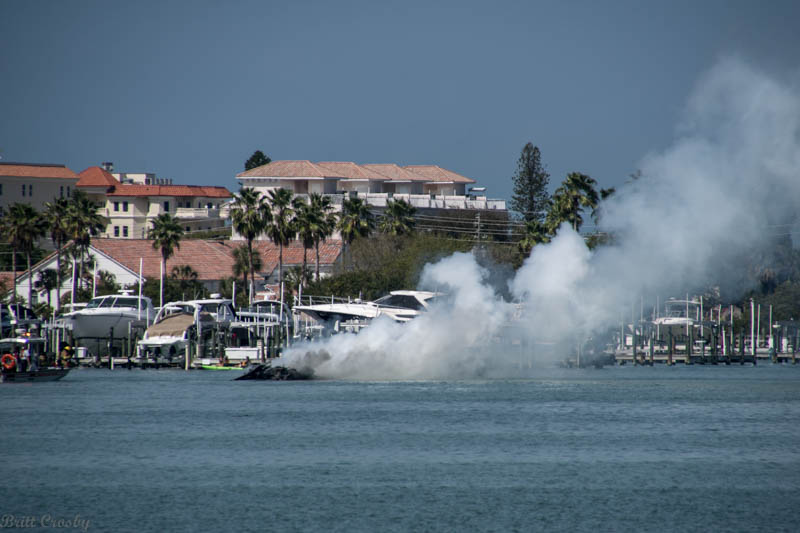 Clearwater Boat Fire
(Future photo)
Fireboat
The City of Clearwater is located in Pinellas County in the Tampa Bay region.
Clearwater operates from 8 fire stations protecting 39 square miles.
Clearwater has had several fireboats over the years.
One of the more recent boats was a Firehawk 24' 1000 gpm vessel.
That boat recently went out of service.
A NEW FIREBOAT
Reported to be a 2017 MetalCraft FireStorm 36 is expected to be delivered
in late 2017.
Photos March 2017
<![if !vml]>
<![endif]>
FLORIDA BOATS
Broward County Cape Coral Clearwater Daytona Beach Dunedin
Everglades City Fort Lauderdale Fort Myers Hillsborough Co
Iona-McGregor Isle of Capri, Greater Naples Jacksonville-1 Old FB-1
Jacksonville-2 M-38 Jacksonville-3 M-40 Jacksonville-4 M-23 & M-39
Key West Longboat Key Marco Island Medeira Beach Miami Beach Miami-City
Miami-Dade 1 Miami-Dade 2 Niceville Palm Harbor Panama City Pensacola
Port Canaveral Safety Harbor Sarasota St Augustine St Johns County
St Petersburg Tampa Tarpon Springs Venice
RETURN TO

FIREBOATS

FROM


Copyright
Britt Crosby
CapeCodFD.com