No.1
OSTERVILLE FIRE STATION
MY HOMETOWN FIREHOUSE
Then and now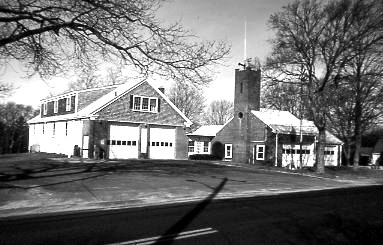 Osterville Fire Station
C.O.M.M. F. D.

Centerville-Osterville-Marstons Mills Fire Department



A TRIBUTE TO THE OSTERVILLE FIRE STATION
PAST AND PRESENT


The new Osterville Station 2
nearing completion
November 11, 2009
January 8, 2010
First night in the new station.
Station 2 opened January 7, 2010
Apparatus assigned includes Engine 304,
Ambulance 325, and pickup C329.
Watch room at new station
overlooks Main Street and front lobby
Kitchen in the rear of the station
Kitchen, dining and living area
Gear lockers between kitchen and apparatus floor
Main hall from kitchen to office.
Bunk rooms on left. Locker rooms on right.
Physical Fitness Training room in basement
Tribute
Osterville Fire Station
CapeCodFD.com 2010