CapeCodFD.com
On-The-Road-Again
FLORIDA TRIP 2016
Feb 21-April 8, 2016
[P1-South to Florida] [P2-Spring Training] [P3-Florida Apparatus]
[P4-Family fun] [P5-Gulf Shore] [P6-Georgia to Maryland]
Page 2 - Florida Spring Training Baseball
Roger Dean Stadium is in Jupiter, FL on the east coast.
It is the Spring Training home of both the St. Louis Cardinals and the Miami Marlins.
We enjoy baseball and are here in particular to see Marlins pitcher Nick Wittgren #64
and his team in a few games with other Grapefruit League teams.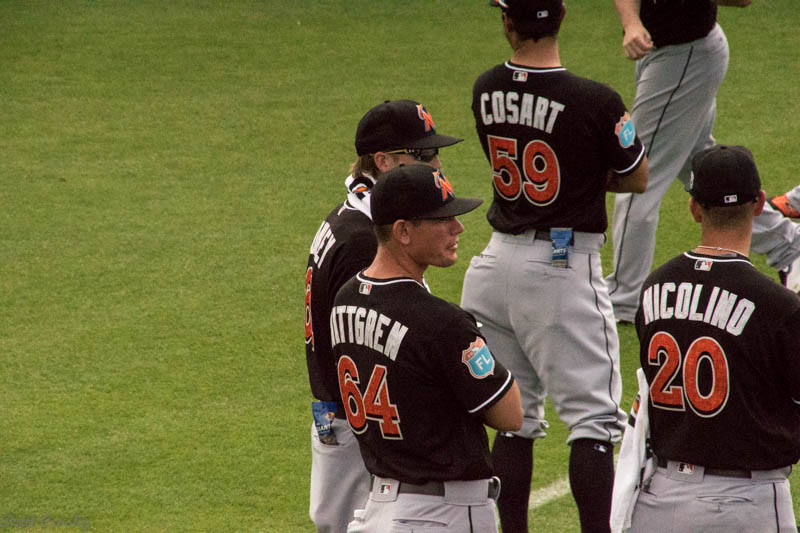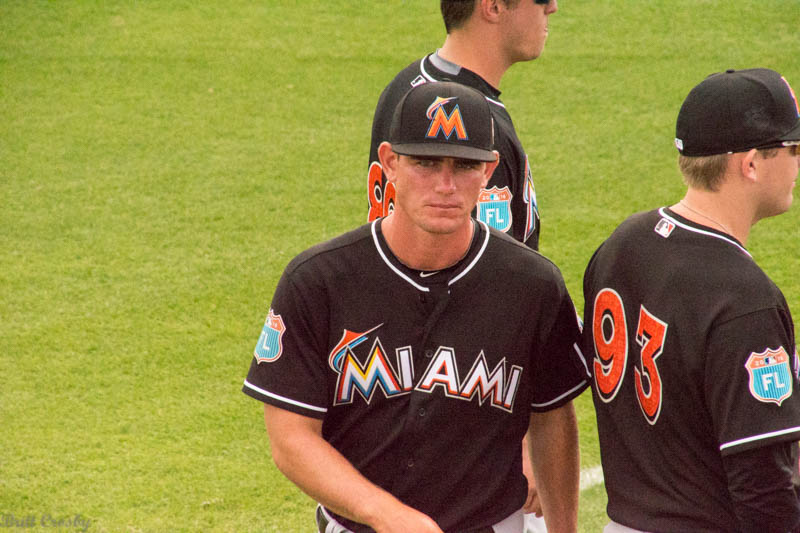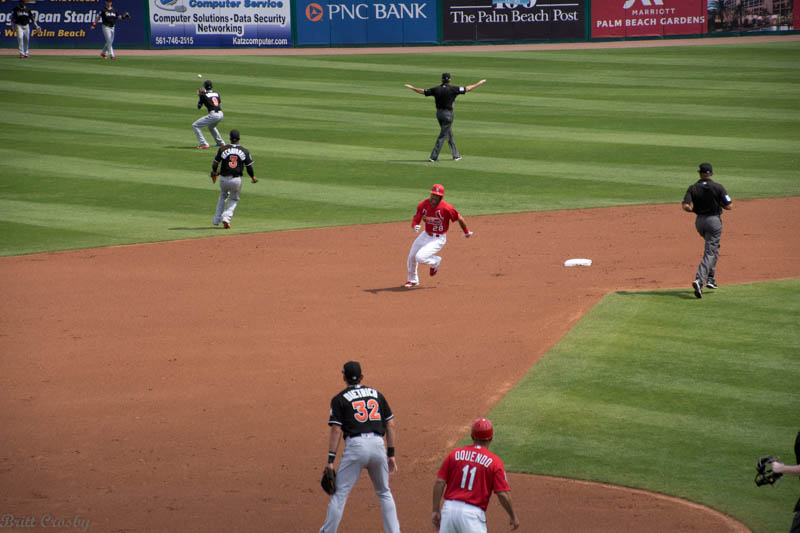 The first game of Spring Training featured the Marlins playing the Cardinals.
March 3, 2016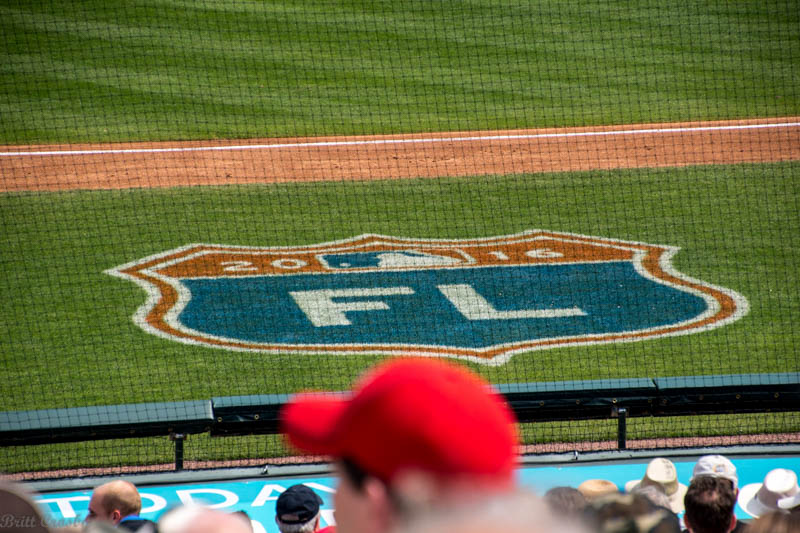 Someone special also showed up for the game today.
The King of Beers and the Clydesdales.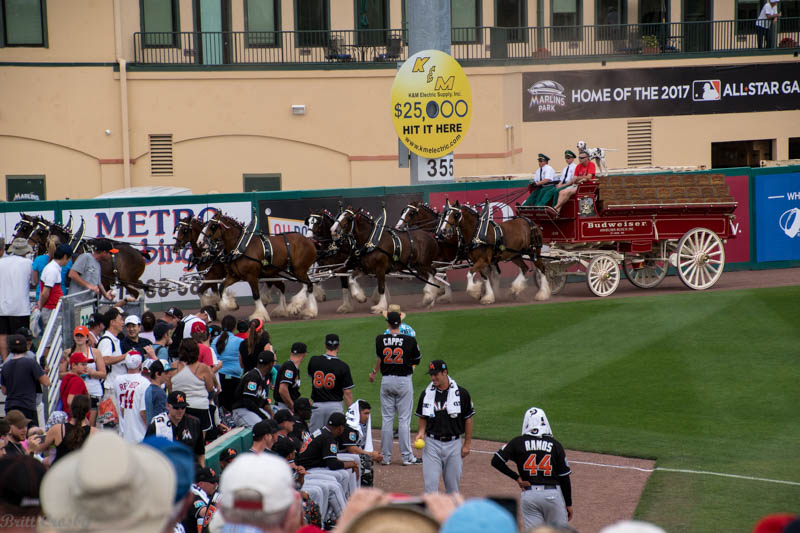 The next day, it was back to Roger Dean to see the Marlins hosting the Washington Nationals.
March 4, 2016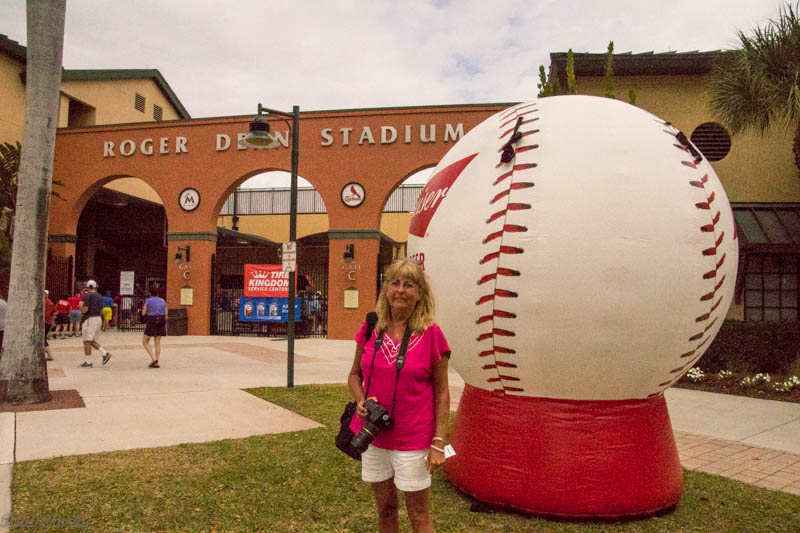 The Marlins put together a good looking team with some true stars including
Ichiro Suzuki #51 on his way to a 3,000 hit career this year.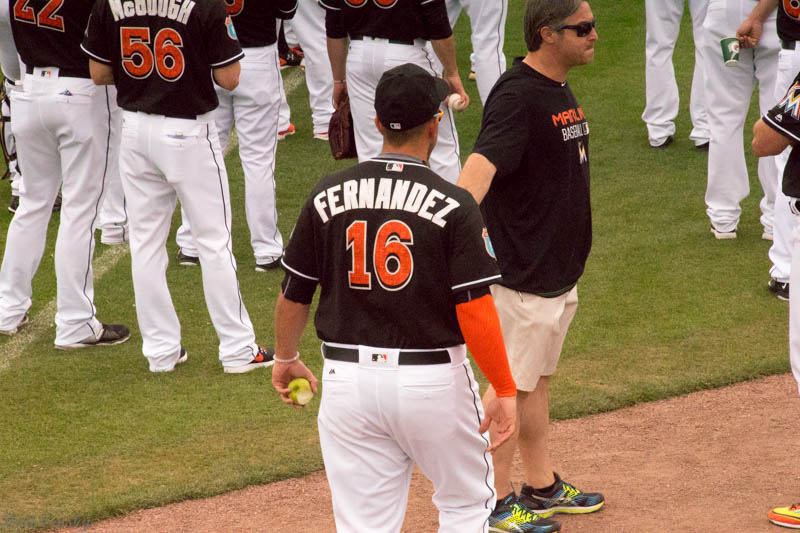 One of the best pitchers in the MLB is the Marlins' starter Jose Fernadez #16.

Sadly, he would not finish the season this year, as he was killed in a tragic
boating accident on September 25, 2016.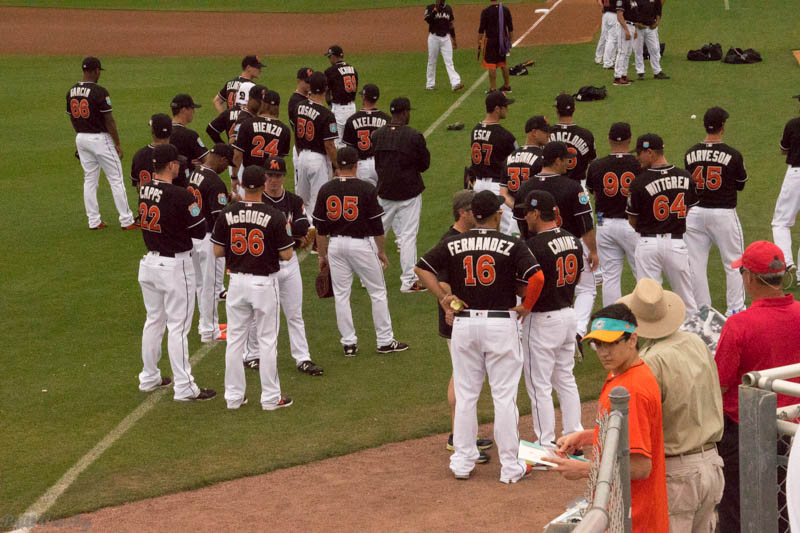 Lots of young men trying to make this years team.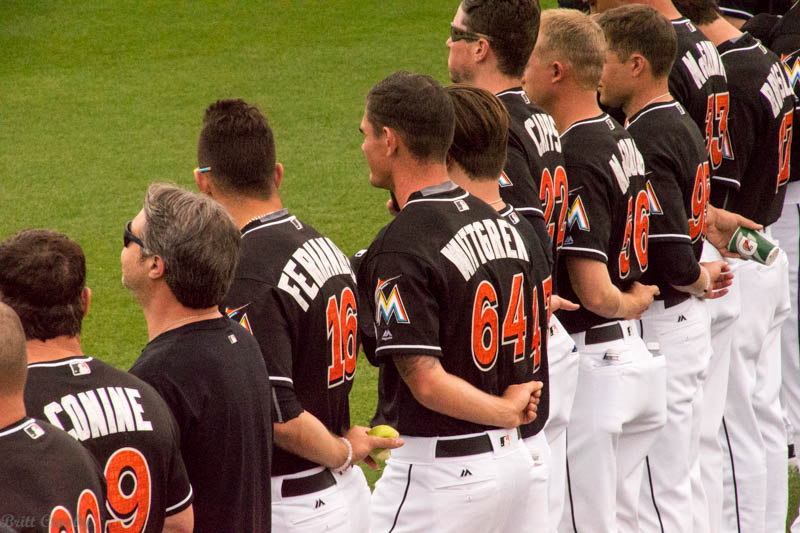 "Safe!"
Nick Wittgren into the game.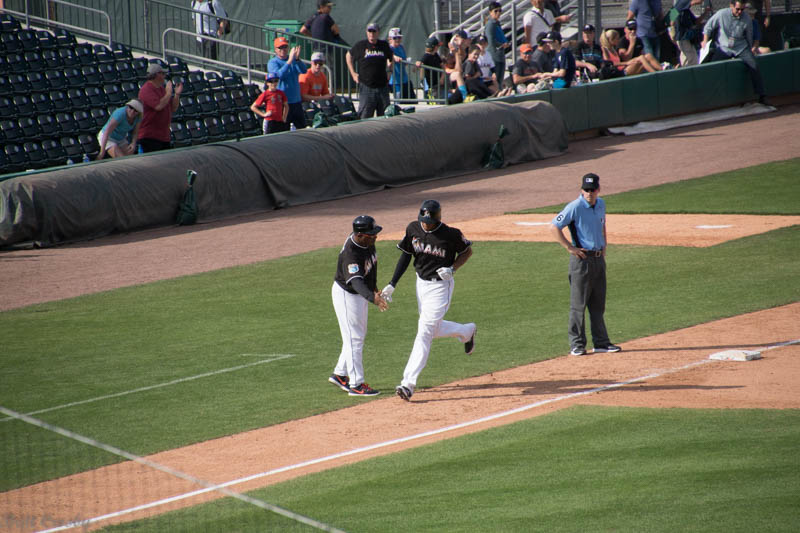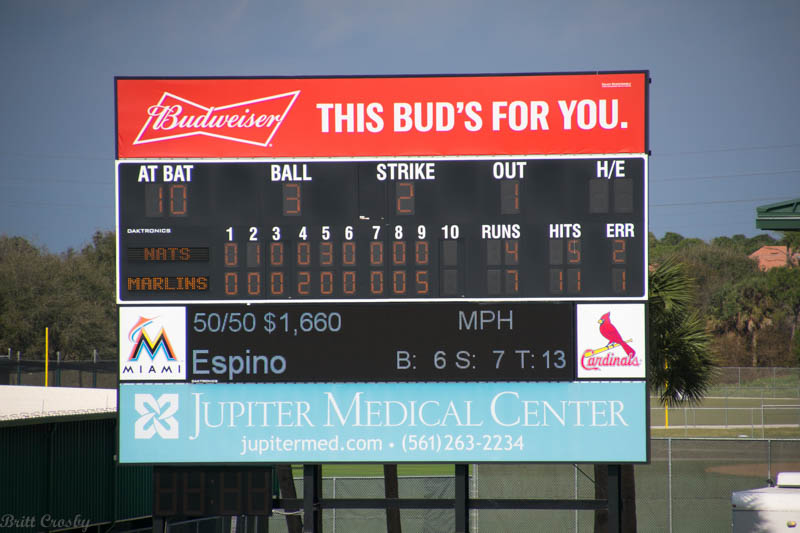 Marlins Win!
Protecting us today at jetBlue Park in Ft Meyers - Lee County EMS.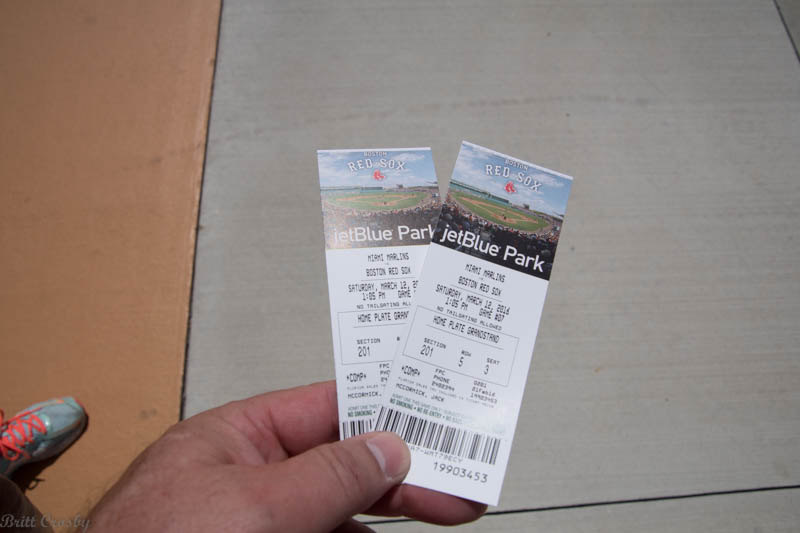 Red Sox hosting the Miami Marlins - March 12, 2016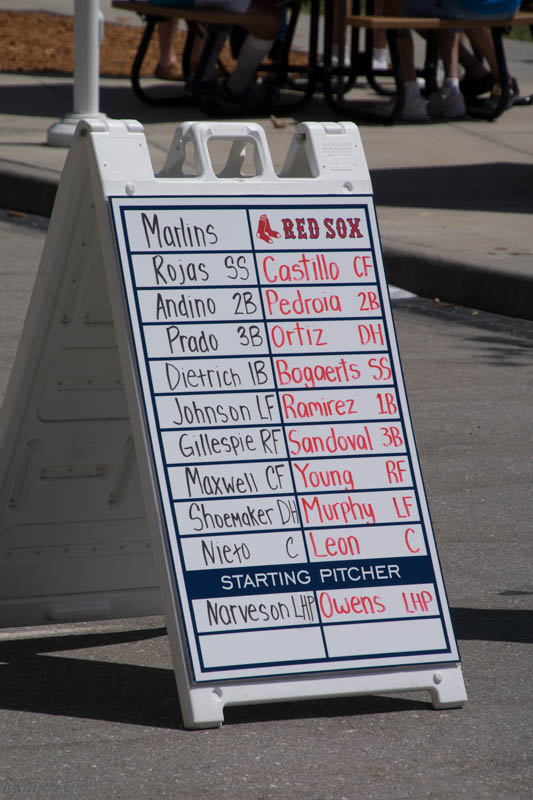 A beautiful day at a beautiful ball park.
This is Big Papi's last year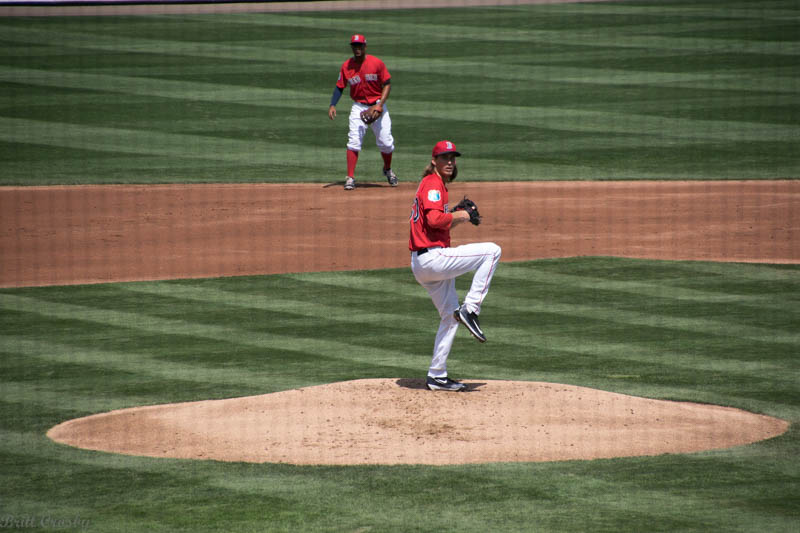 Henry Owens starting for the Red Sox today.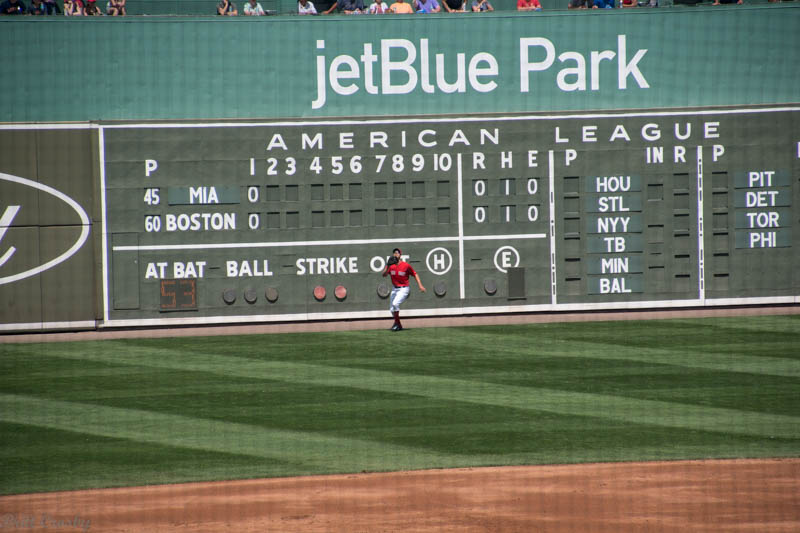 Sandy Leon behind the plate. He would go on to have a great year.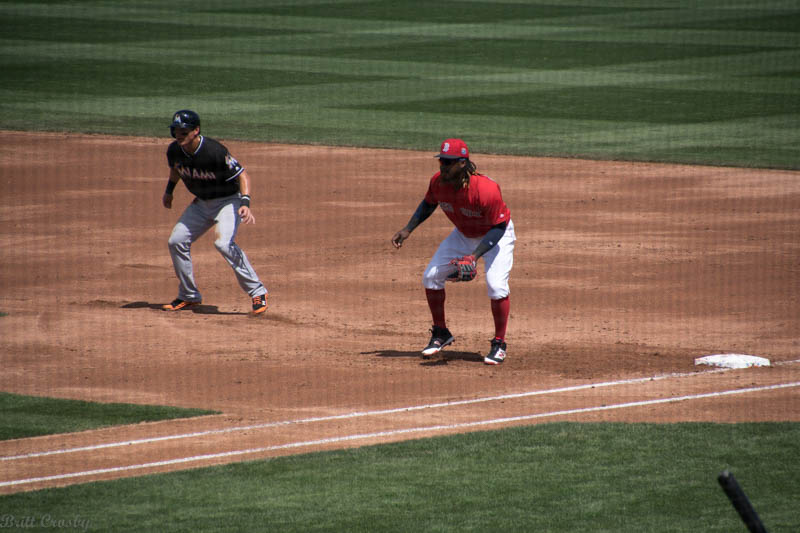 Hanley Ramirez playing first base this year.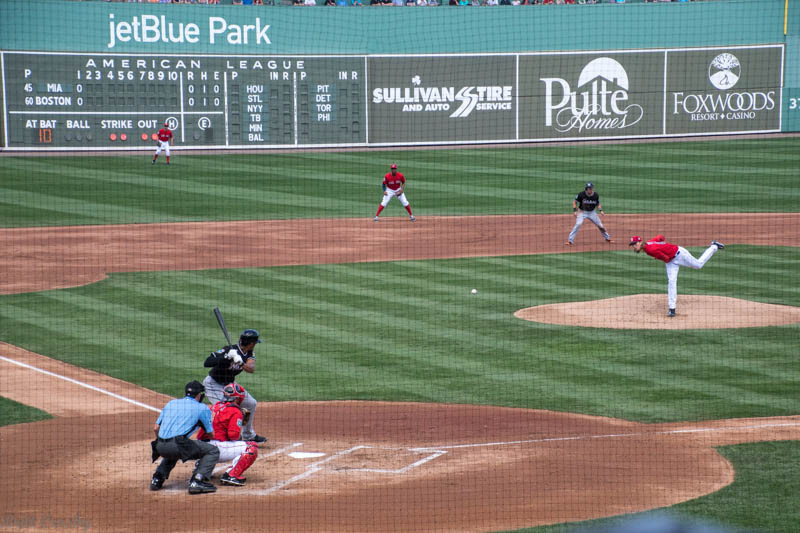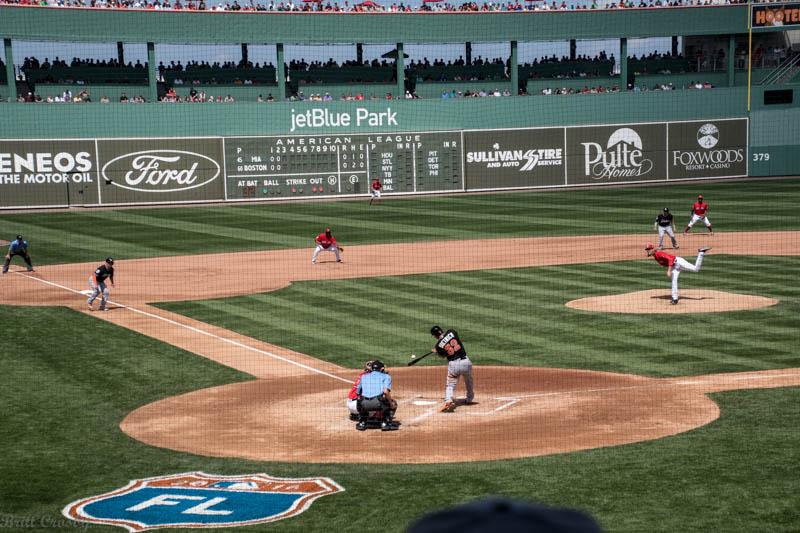 Hanley Ramirez with a home run.
Good to see a celebration in the dug out.
The old Fenway scoreboard at jetBlue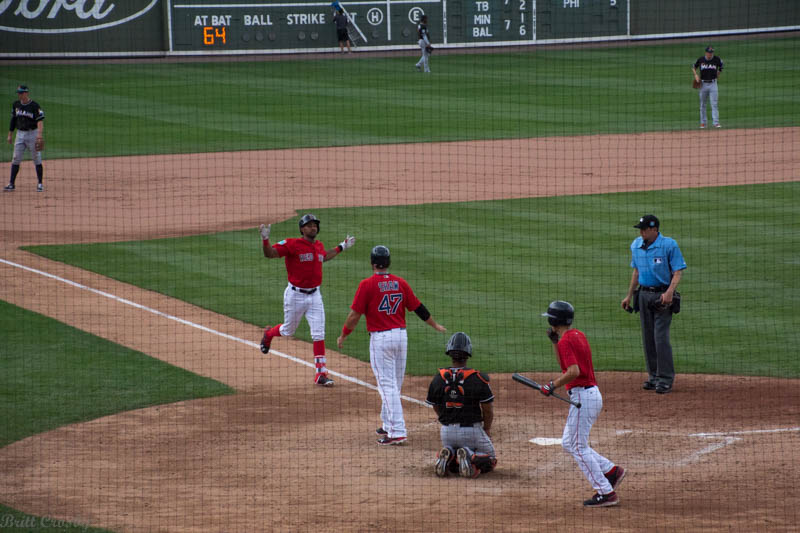 Another homer for the Red Sox.
Pitching change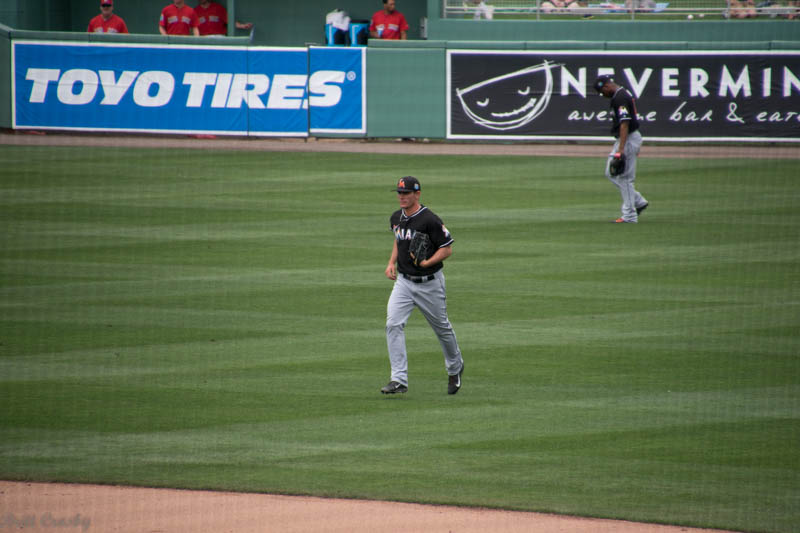 In comes #64, Nick Wittgren for the Marlins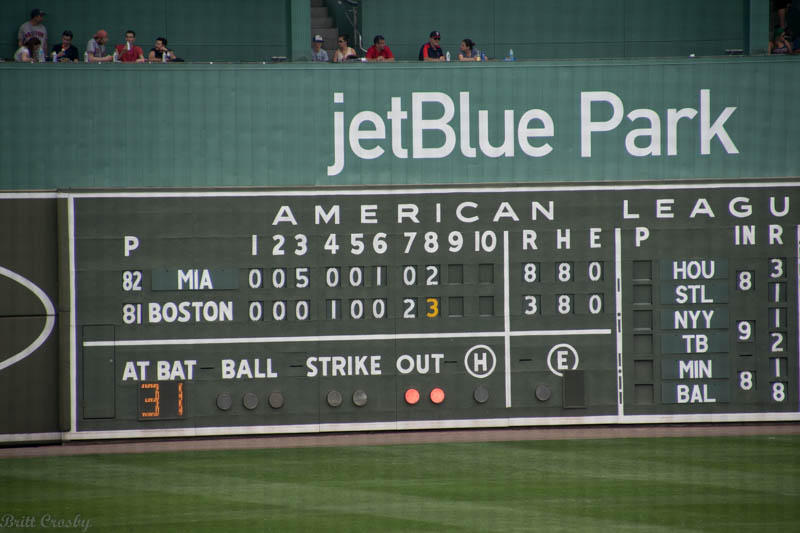 The Sox have a ways to go to catch up in this game.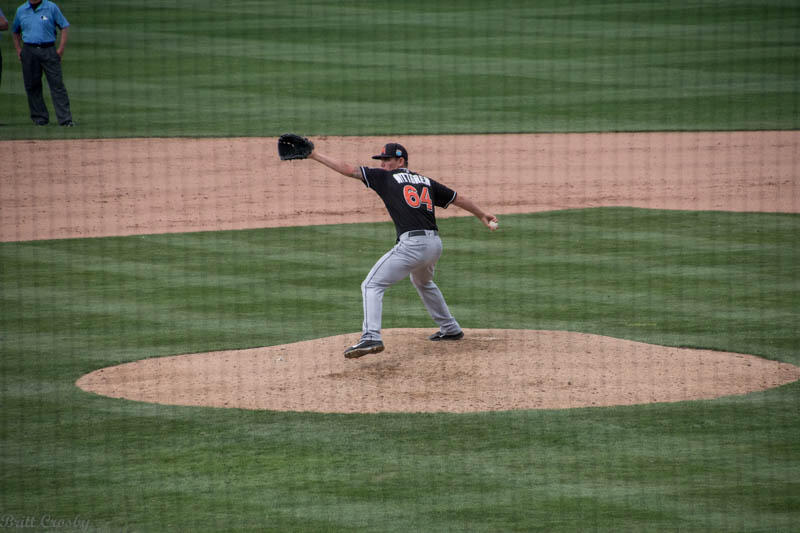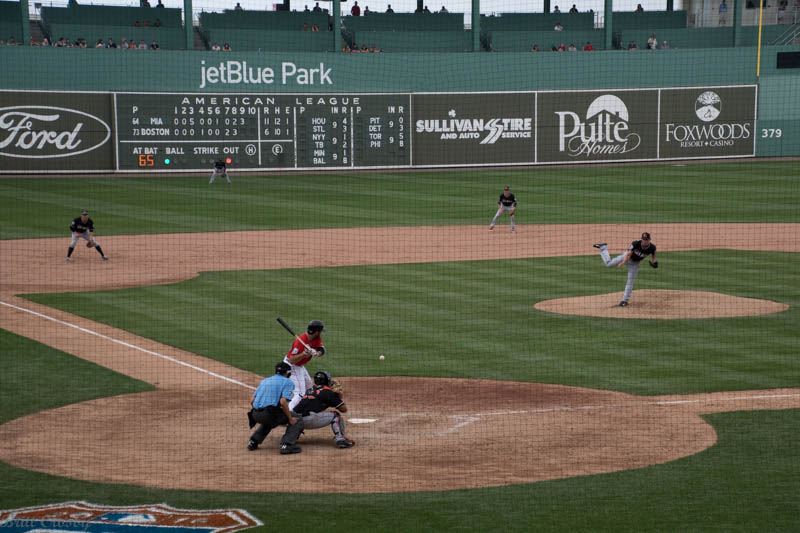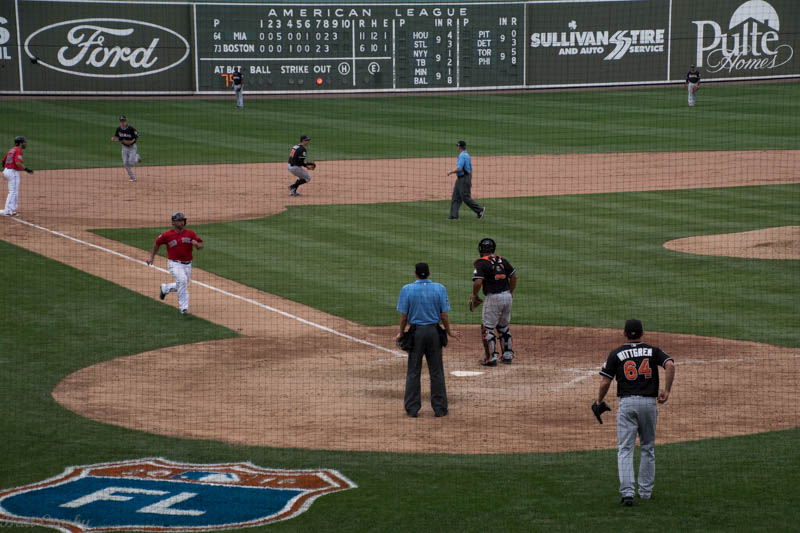 Red Sox trying to fight their way back.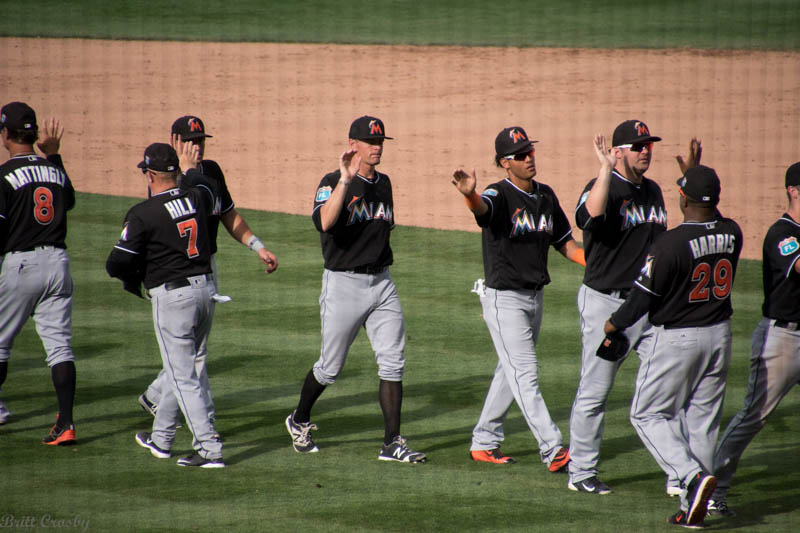 Wittgren closed out the game with the Marlins going home with the win.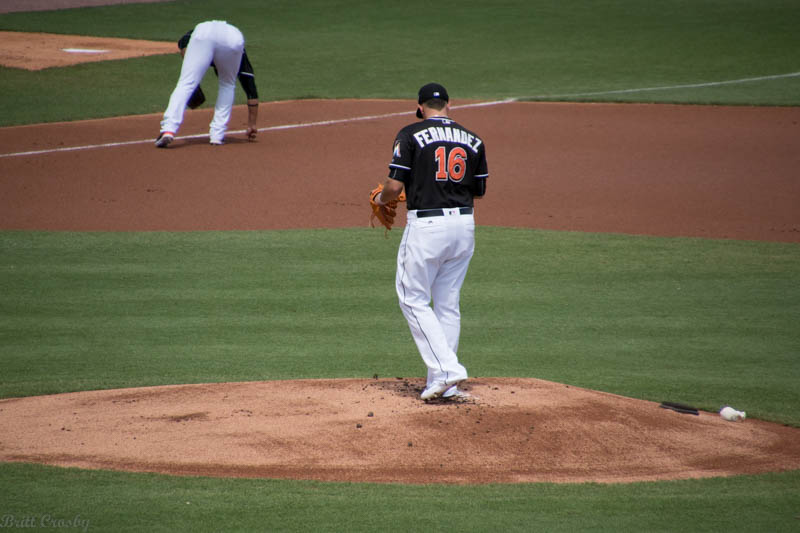 Back to Jupiter Mar 22, 2016 as the Red Sox visit the Marlins.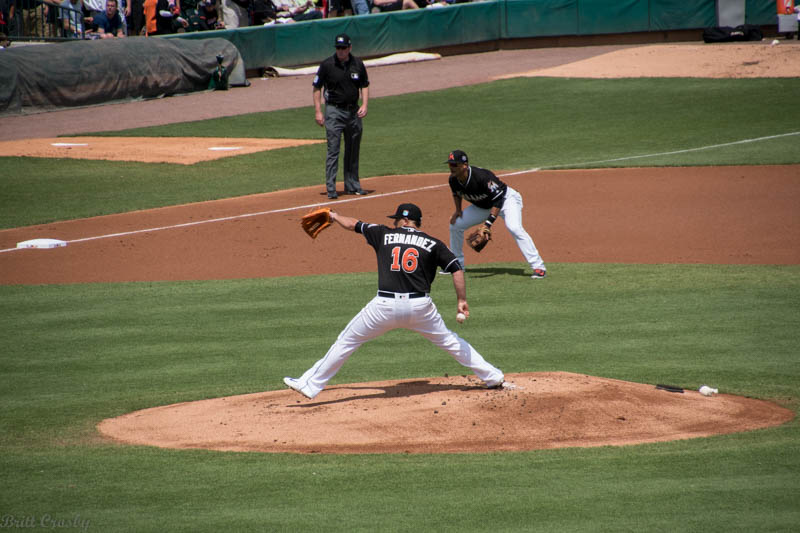 Jose' on the mound today!
Mookie Betts will have a great year ahead.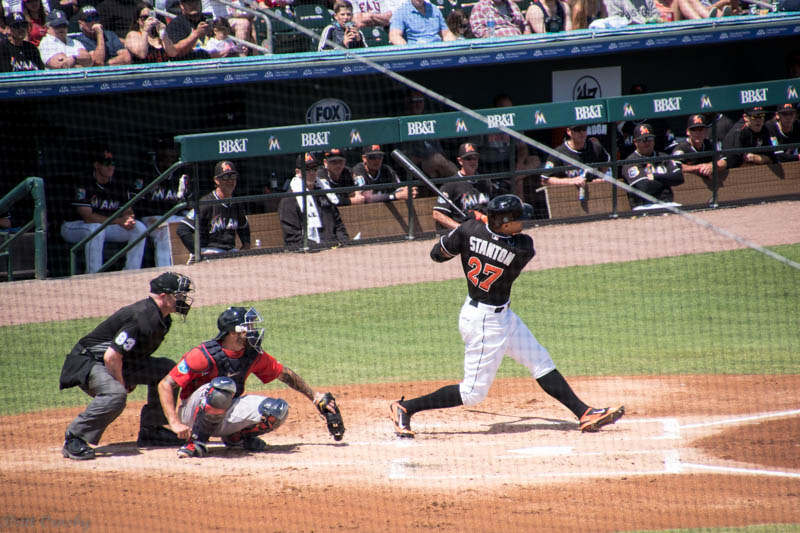 Giancarlo Stanton is someone to watch at the plate.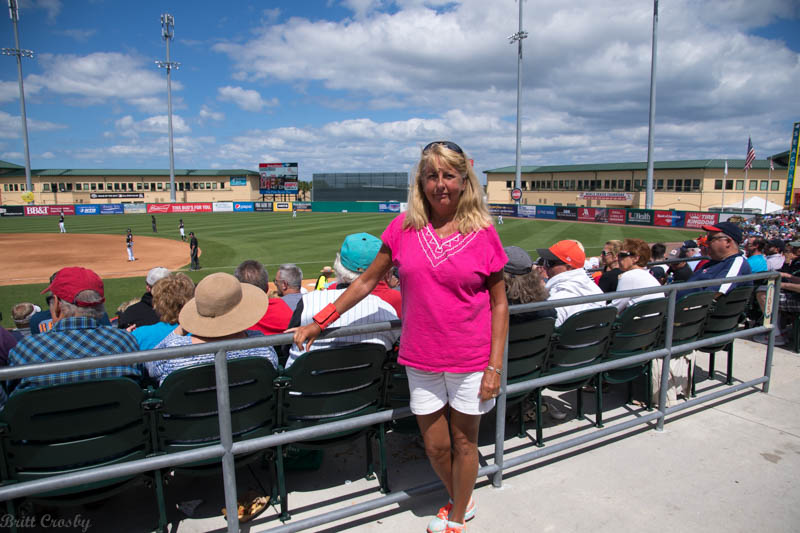 Nice to be out in the sun watching baseball.
[P1-South to Florida] [P2-Spring Training] [P3-Florida Apparatus]
[P4-Family fun] [P5-Gulf Shore] [P6-Georgia to Maryland]
CapeCodFD.com
2016