CapeCodFD.com
F.D.N.Y. VISIT - JULY 2012
Blessing of the Fleet and More
[ F.D.N.Y P1 ] [ FIRE MUSEUM P2 ] [ FIRE MUSEUM P3 ] [ FIRE MUSEUM P4 ] [ MARINE UNITS ] [ BLESSING OF FLEET ] [ STATEN ISLAND ] [ 3RD ALARM ]

NEW YORK AREA MARINE UNITS P5
Once again, this year from July 13-15, 2012, we went to New York City to visit
and photograph fire stations, apparatus, and fire boats during the annual Blessing
of the Fleet. This year included a visit to the City Fire Museum and caught some
apparatus working at a 3 alarm pier fire, in addition to visits to some stations and
equipment in Staten Island and Manhattan.
NEW YORK AREA MARINE UNITS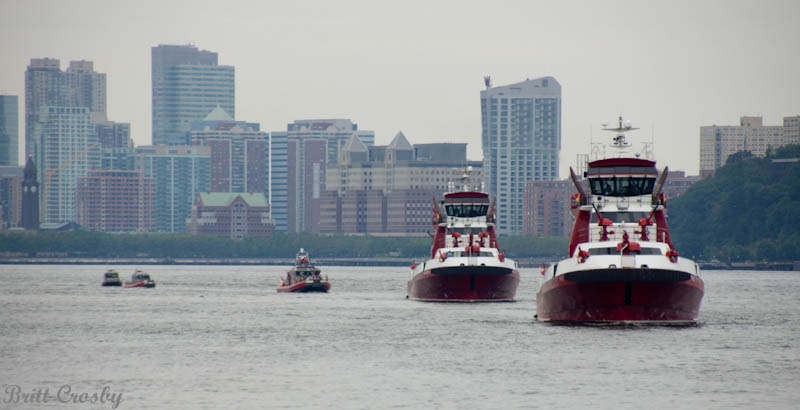 F.D.N.Y. FIRE BOATS
In recent years the FDNY fire boat fleet has been nearly completely upgraded.
Boats fall into large, medium, and small sizes as demonstrated by this photo.
The Big Boats
Marine 1 "Three Forty Three" and Marine 9 "Fire Fighter II"
Both were built in 2009 by Eastern Shipbuilding in Panama City, Florida.
They are 140 feet in length, are36 feet in beam, and 9' draft.
The are capable of up to 50,000 gpm.

Marine 1 - "Three Forty Three"
Assigned to Manhattan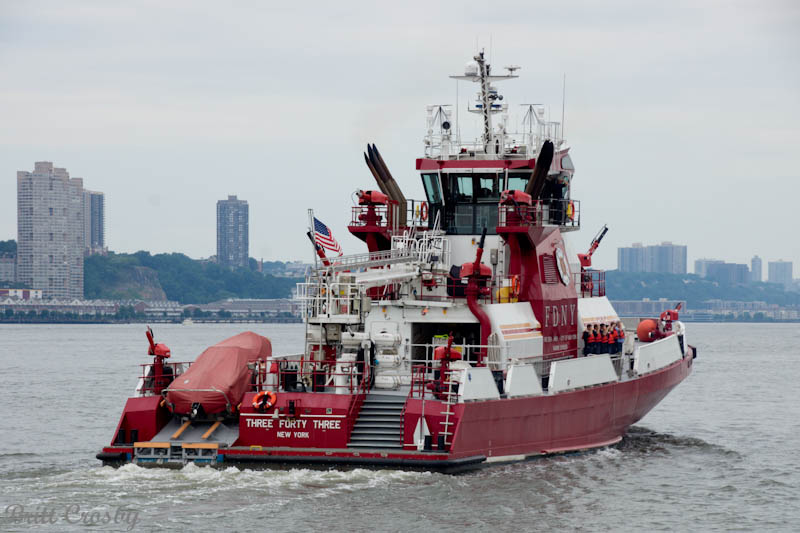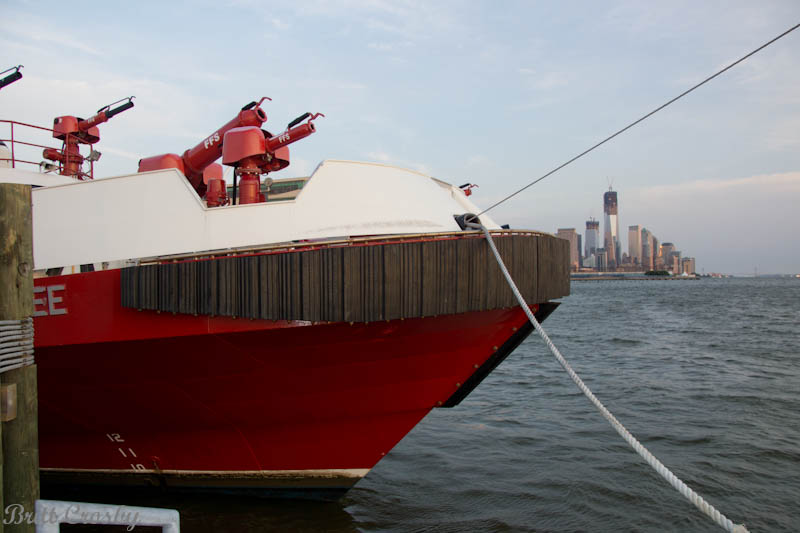 New World Trade Center tower from the slip of Marine 1 in 2012.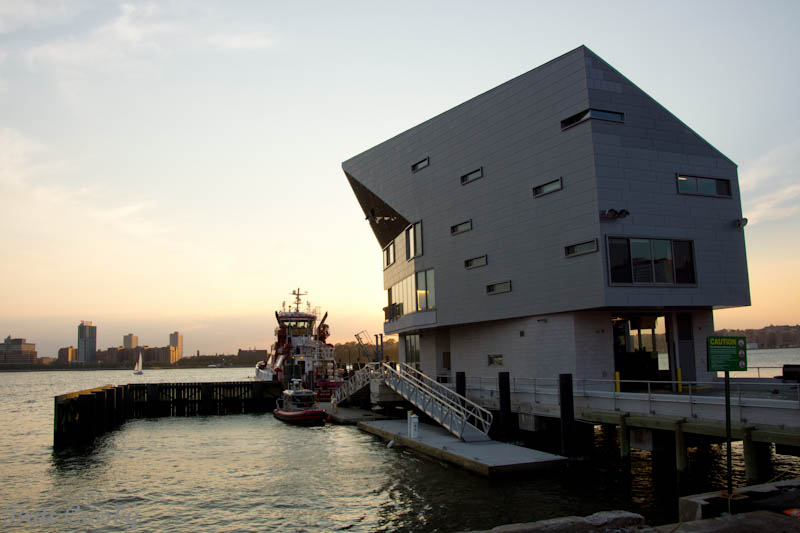 The Marine 1 quarters newly opened since last year
provide protection for the large boat as well as smaller craft.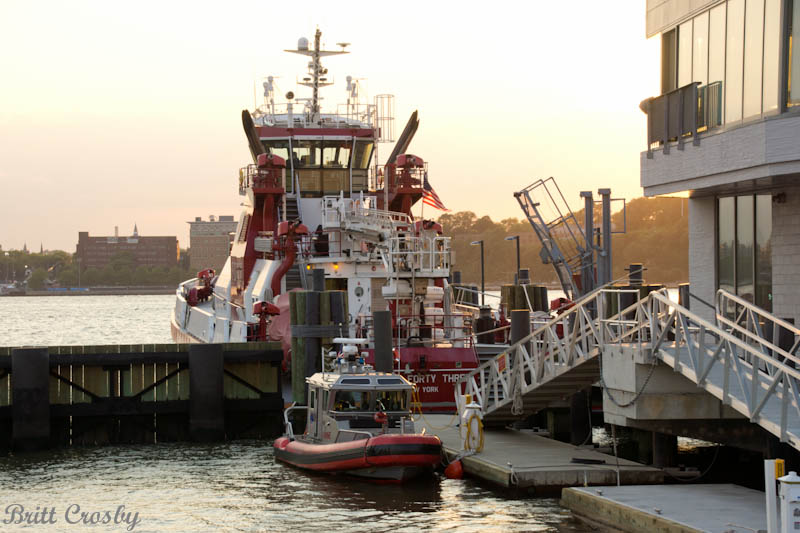 Marine 1 Alpha and the Three Forty Three.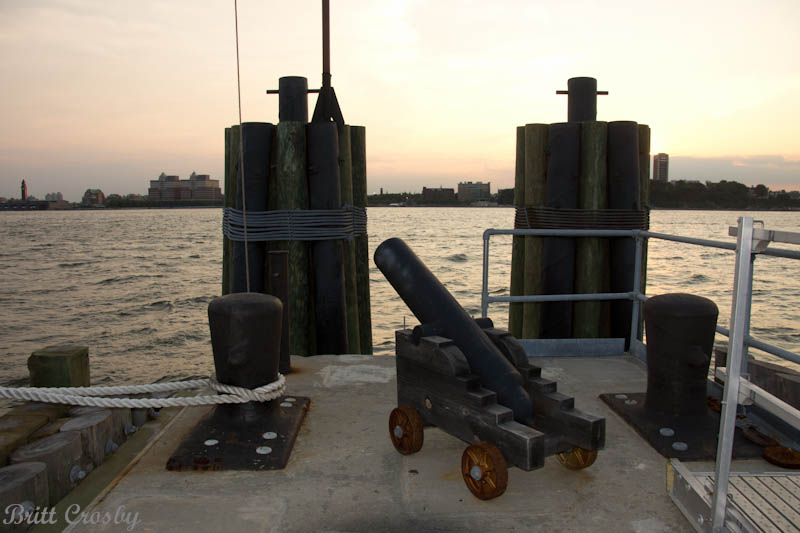 Sunset at Marine 1.
Marine 9 - "Fire Fighter II"
Assigned to Staten Island
The new quarters of Marine 9 on Staten Island was recently opened
including a large protective "harbor" barrier wall that was constructed
over the past couple years to support the larger Firefighter II and
other small boats.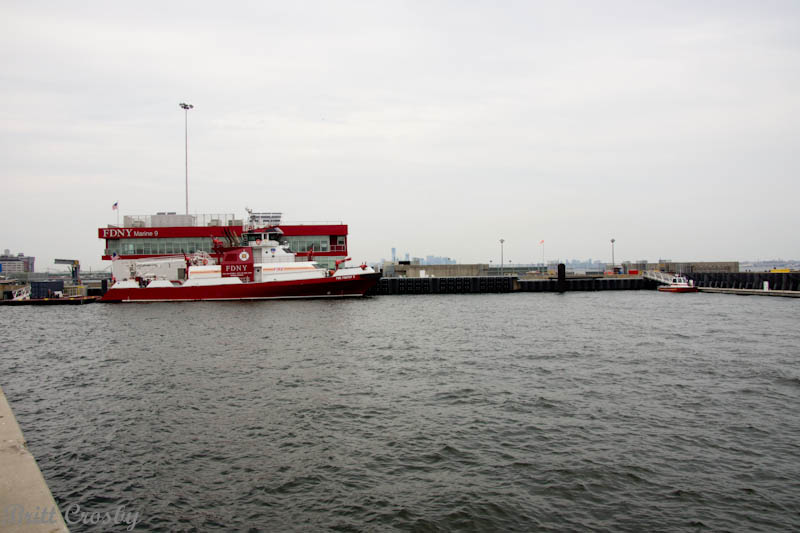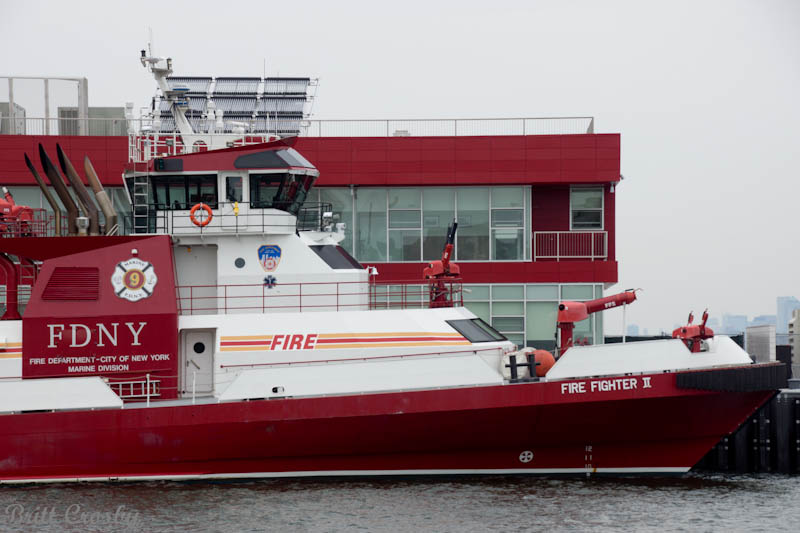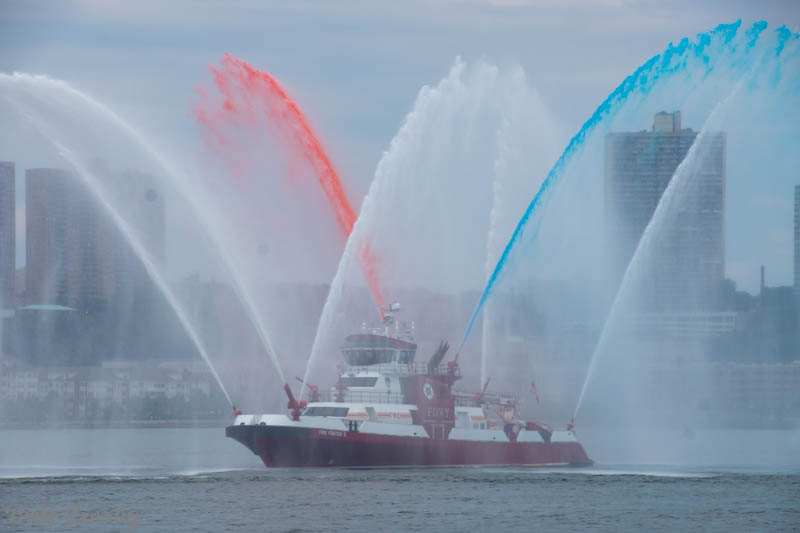 Marine 6 - "Bravest"
Assigned to Brooklyn Marine Division Headquarters
A medium sized boat designed for speed and access,
65 foot in length and capable of 7,000 gpms,
the Bravest went in service in 2011.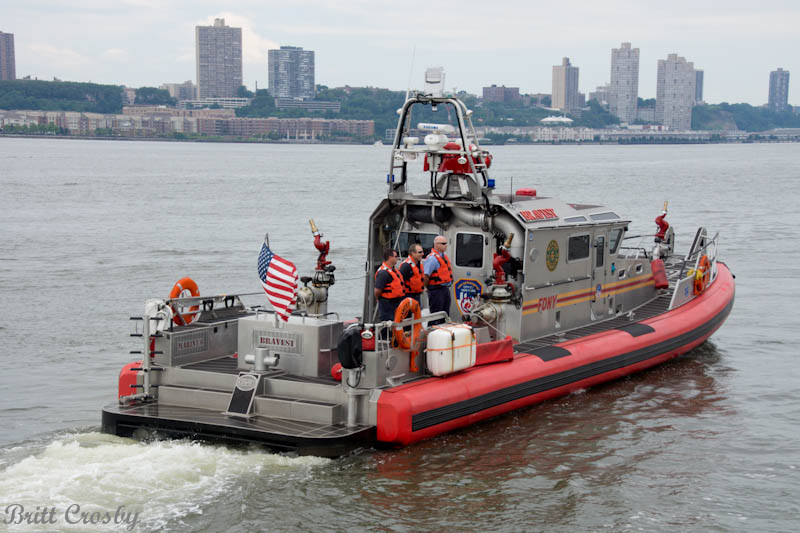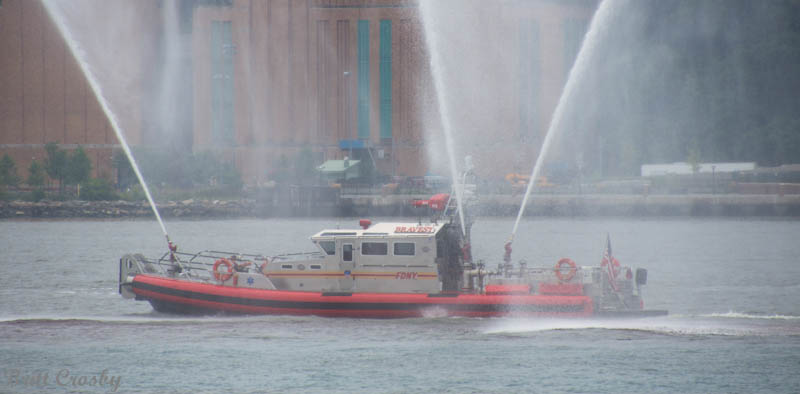 Marine 8
One of several small boats in the 33 foot design and smaller that have been added
recently to support marine operations around the 5 boroughs.
Marine 8 is assigned to a small marina along the southern shore of Staten Island.

Marine 6 Bravo and Marine 8
Marine 6 Bravo (left) is one of several 31 foot small EMS response boats added to the fleet.
The Bravo boats do not have fire pumps as the 33 foot models such as Marine 8 do.
Former Marine 8 reassigned to Marine 9 small boat.
Assorted Police Marine Units
A variety of Police marine units up and down the river.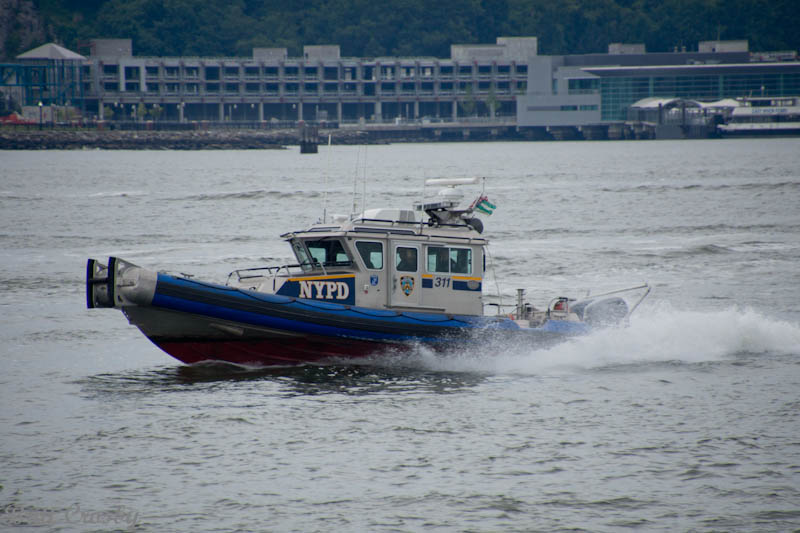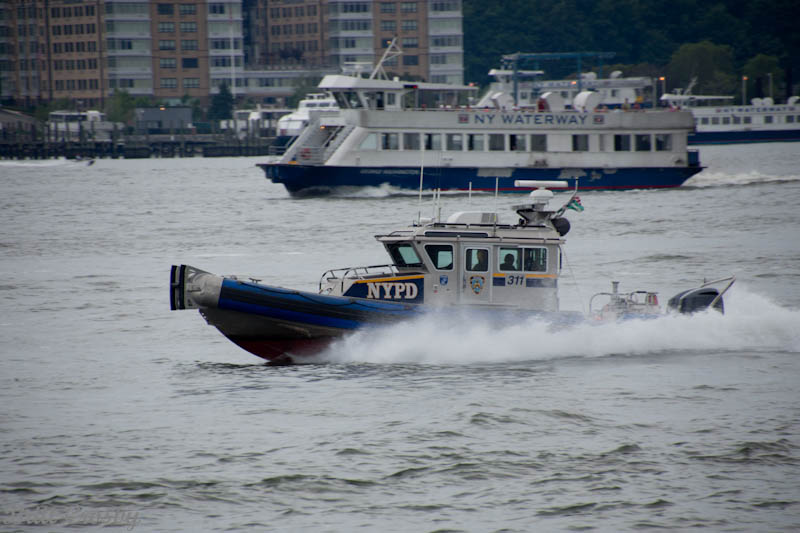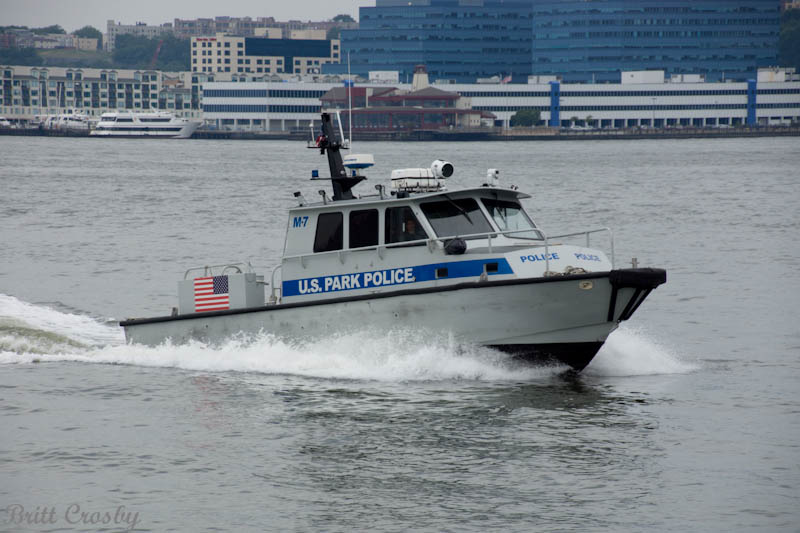 New Jersey Boats
Some of the Fire Rescue boats from the Jersey side of the river.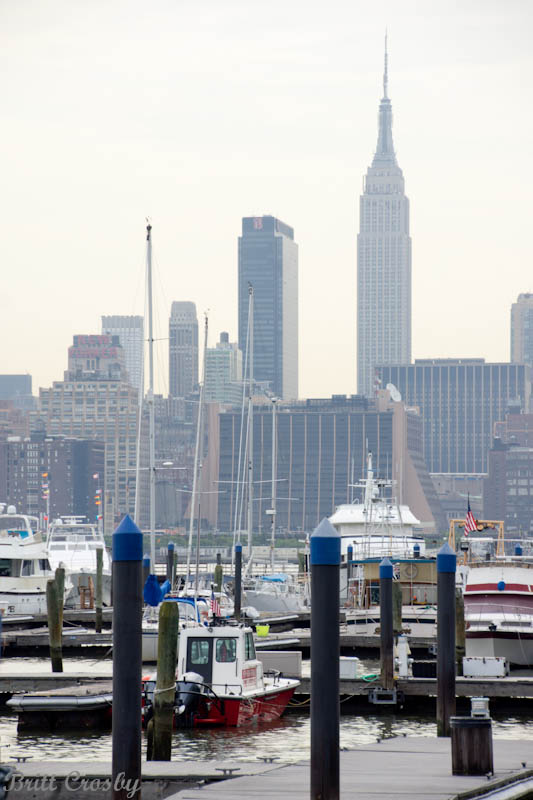 North Hudson regional across from the Empire State Building.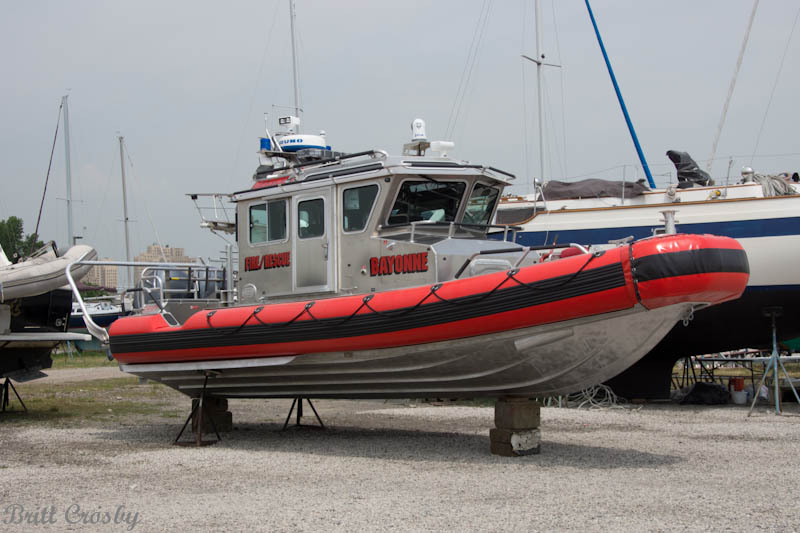 Bayonne NJ new fire rescue boat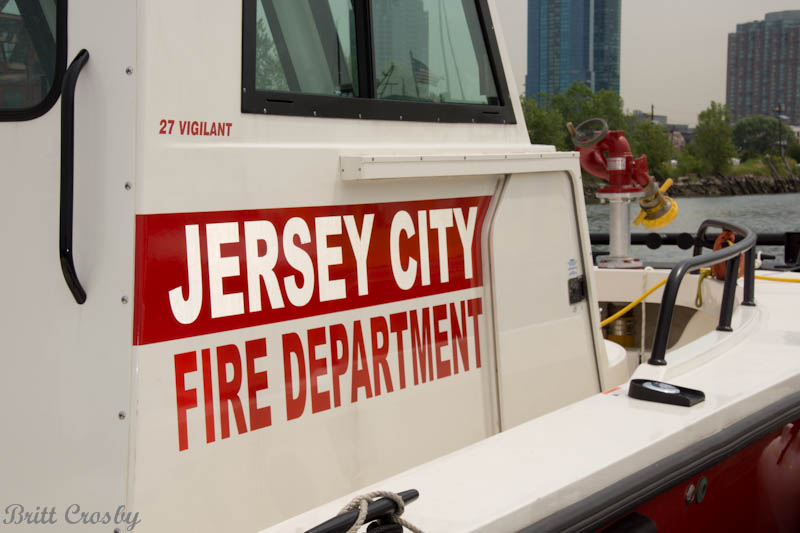 The Jersey City marine division.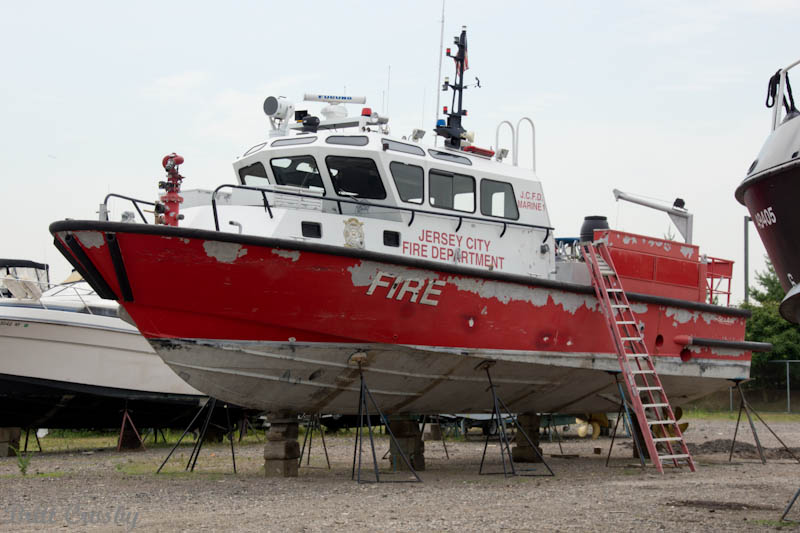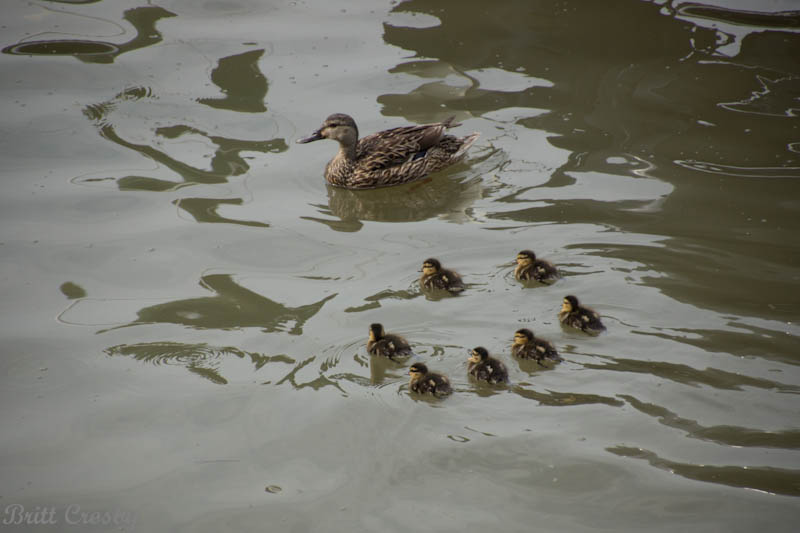 Duck Brigade
Couldn't resist making the comparison of the little duck family with
the images of the FDNY Fire Boats on parade during the Blessing of the Fleet.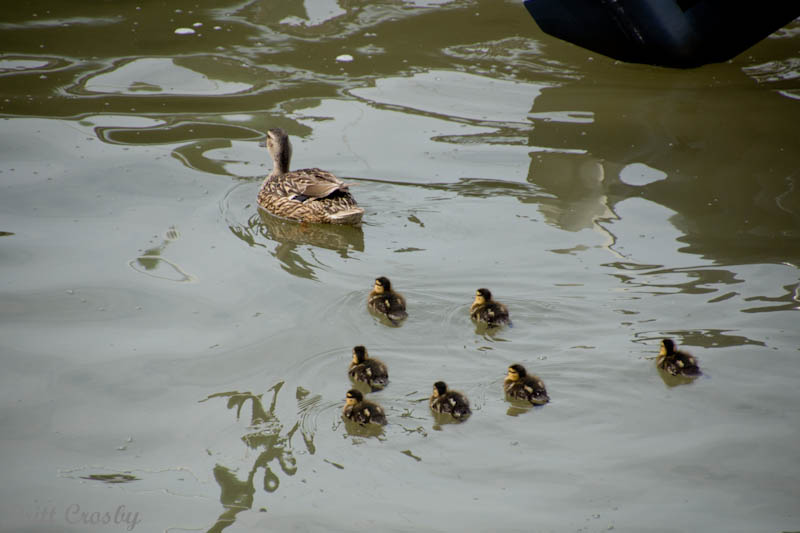 CapeCodFD.com
2012