CapeCodFD.com
ON THE ROAD AGAIN!
Summer Trip 2015
July 5 to August 13, 2015
4 - OUR GREAT SUMMER ADVENTURE OF 2015
[Week 1] [Week 2] [Week 3] [Week 4] [Week 5] [Week 6]
[Day 22] [Day 23] [Day 24] [Day 25] [Day 26] [Day 27] [Day 28]
WEEK 4
DAY 23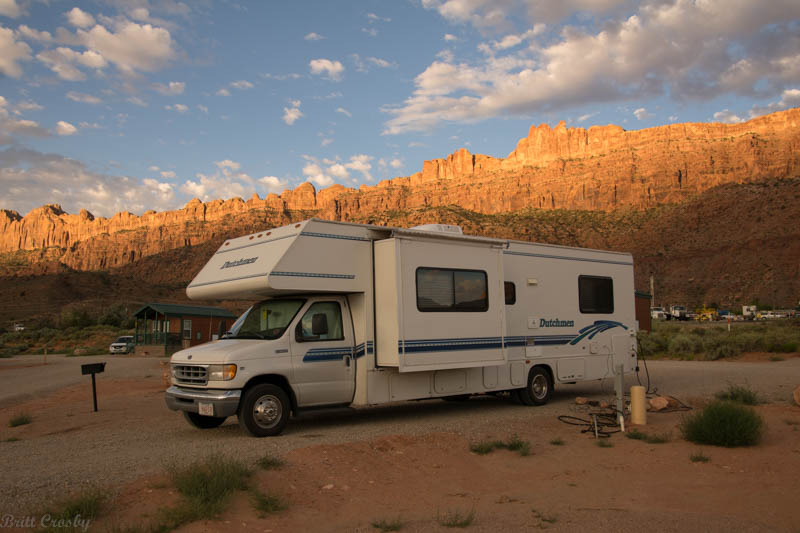 DAY 23 - JULY 27
Another early start to the day just to see the morning sun light the mountains behind us. Wow!

Added Arizona and Utah to the map. On the advise of staff at the campground we arranged to rent a car for a couple days to make the most of the Moab area. That was a very good move which made visiting Arches National Park, Canyonlands National Park, and the general Moab area much easier.

On the recommendation of the local tourist guides we started out with a drive east out of Moab on Route 128 which runs along the Colorado River for about 24 miles. If that was the only drive we took it would have been worth the trip. It was jaw dropping with every turn through spectacular rock canyons. This was followed by a drive through Castle Valley to the La Sal Loop Road which winds up, over, and across the La Sal mountains. Another unbelievable drive, and thankfully done in the car and not with the camper.

After a brief stop back at the campground we headed off to do Arches National Park. The road into Arches does a switchback climb and then you are greeted by spectacular geography and many natural arches carved by the wind over time. We did as much as we could before the moon started to come up and the sun set. Amazing day!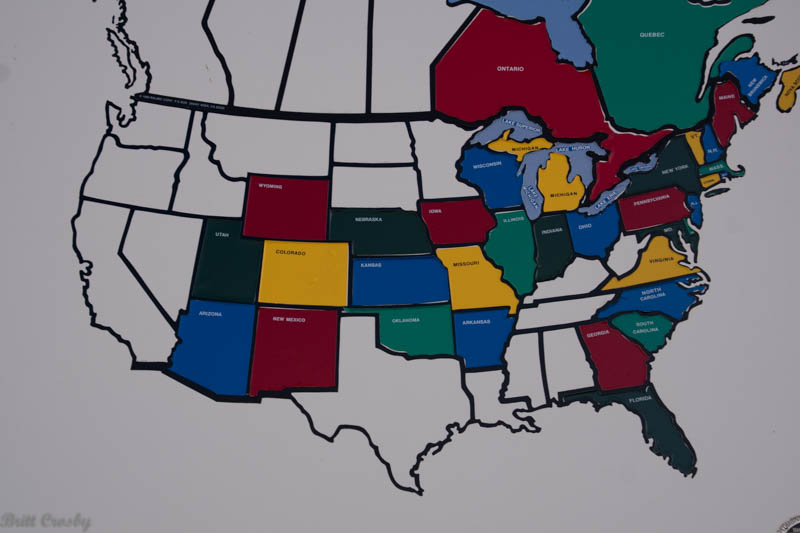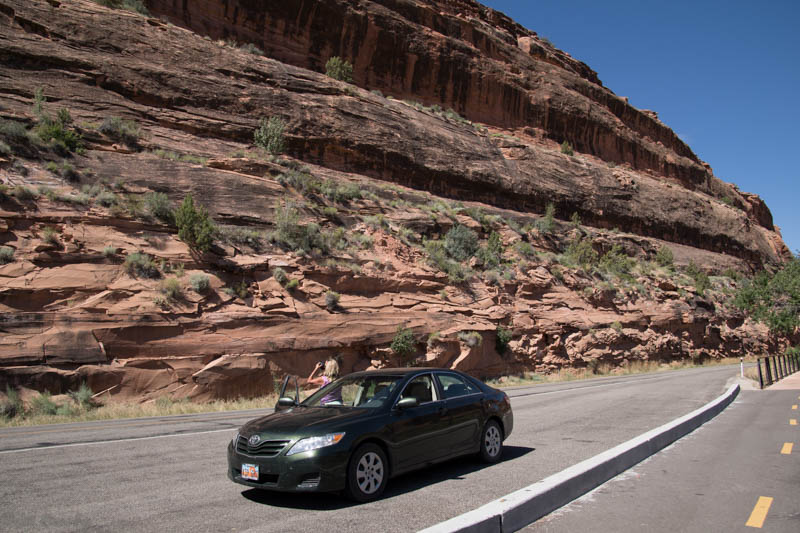 Our rental car enabled us to see things we could not have in the camper.
Our first drive on recommendation of the local tour guide was on Route 128
east out of Moab along the Colorado River for about 24 miles.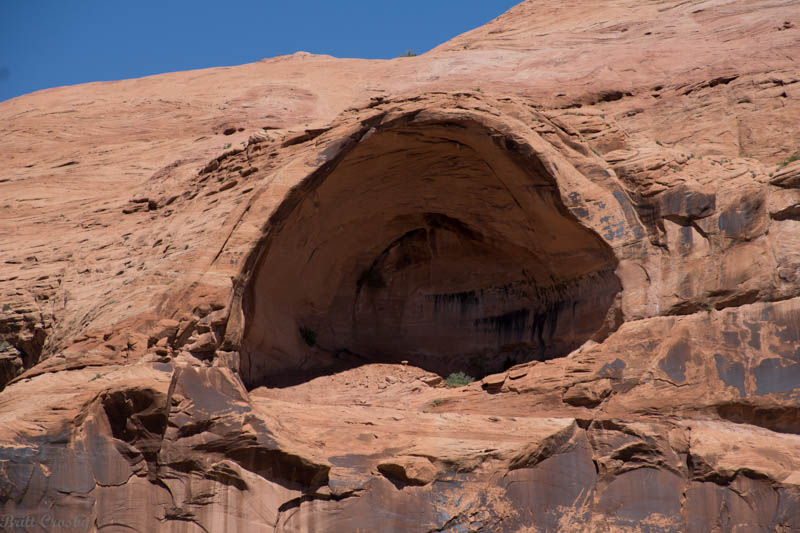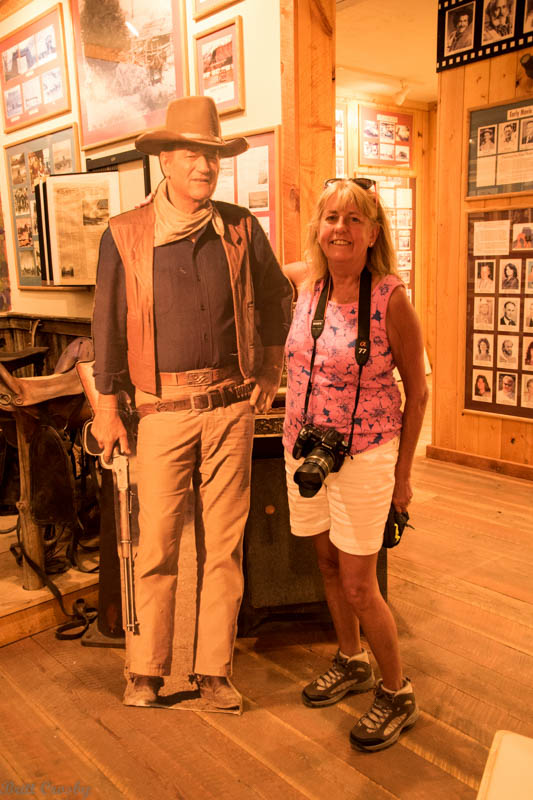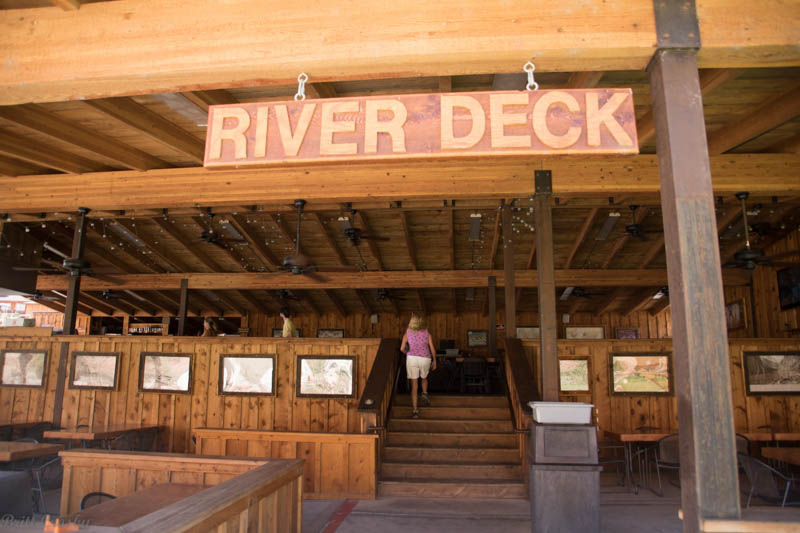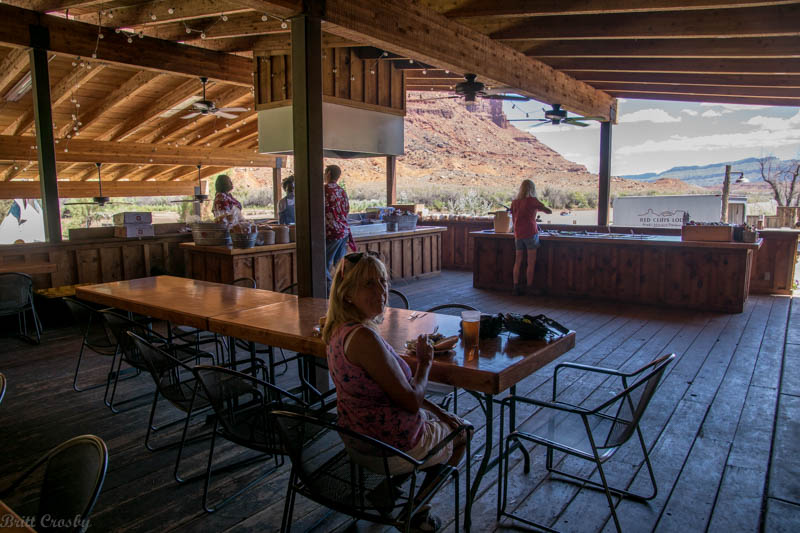 Lunch with a view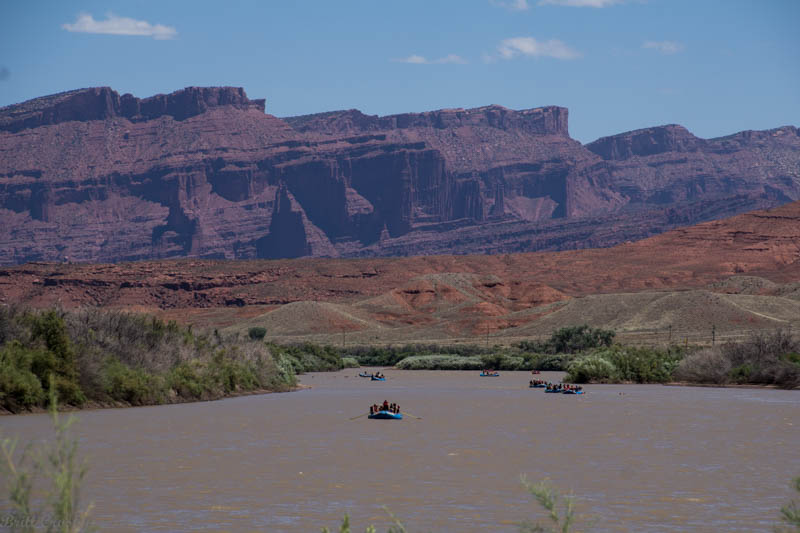 Check out the crack in the wall.... think collapse zone.
Evidence of need for a collapse zone.
Looks like a face to me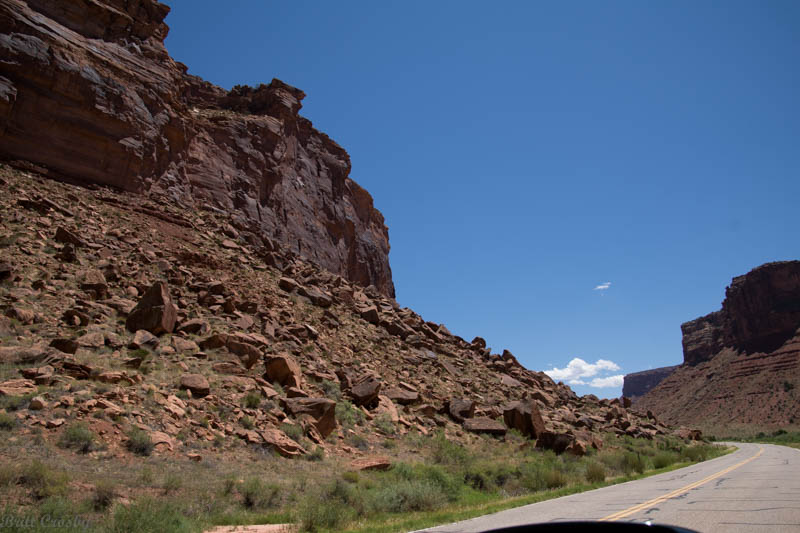 I don't know how often rocks this size fall but it must be something when they do.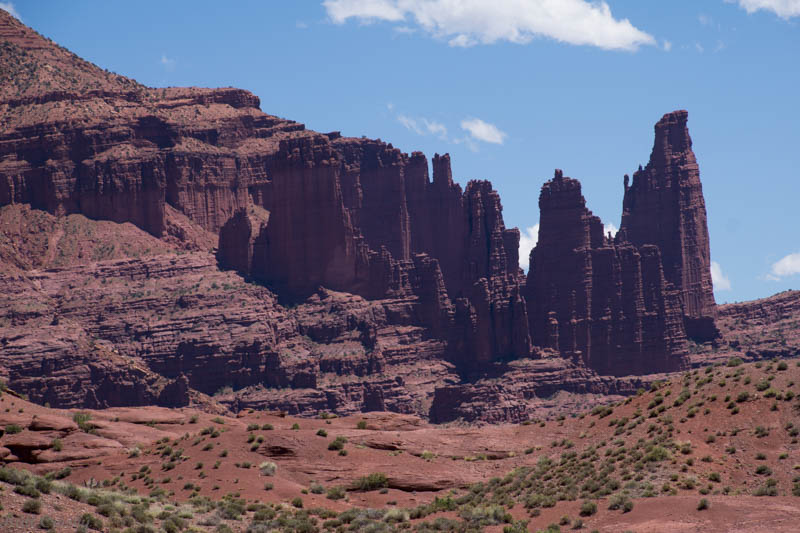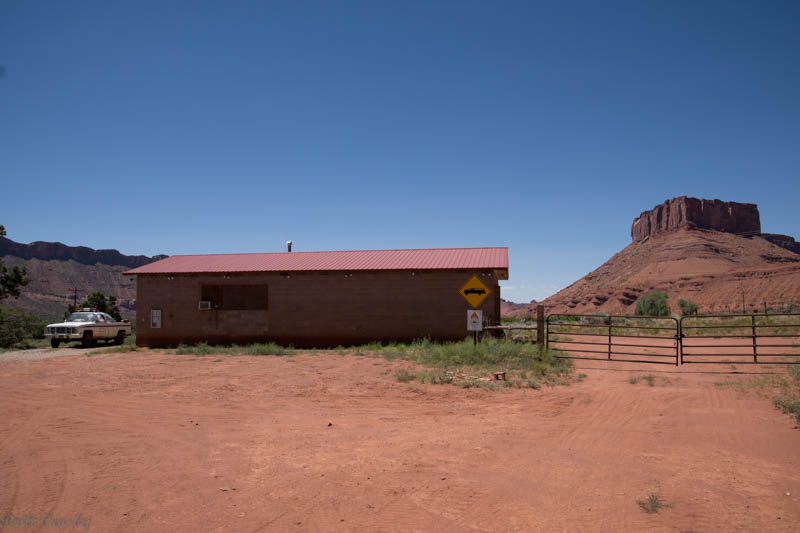 Found a fire station in Castle Valley.... pretty remote area.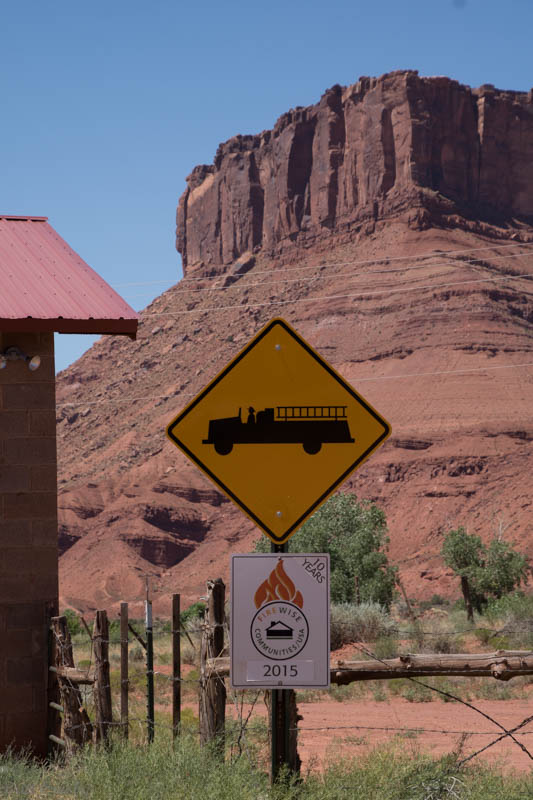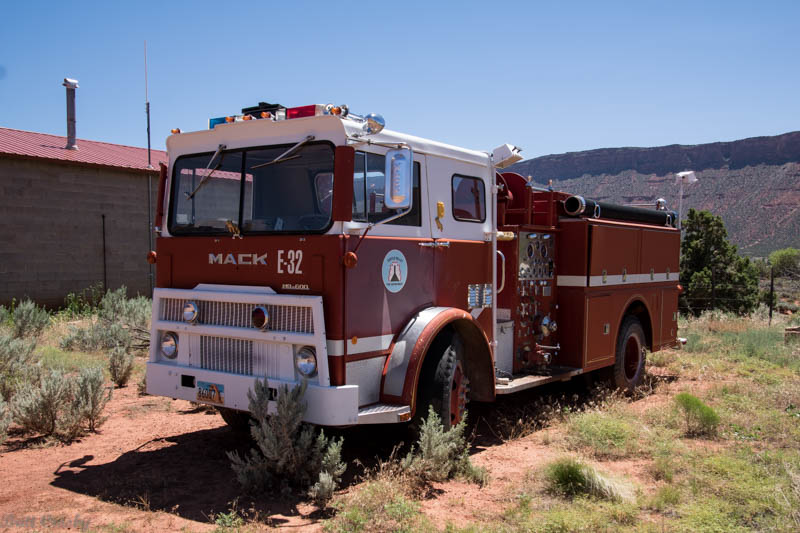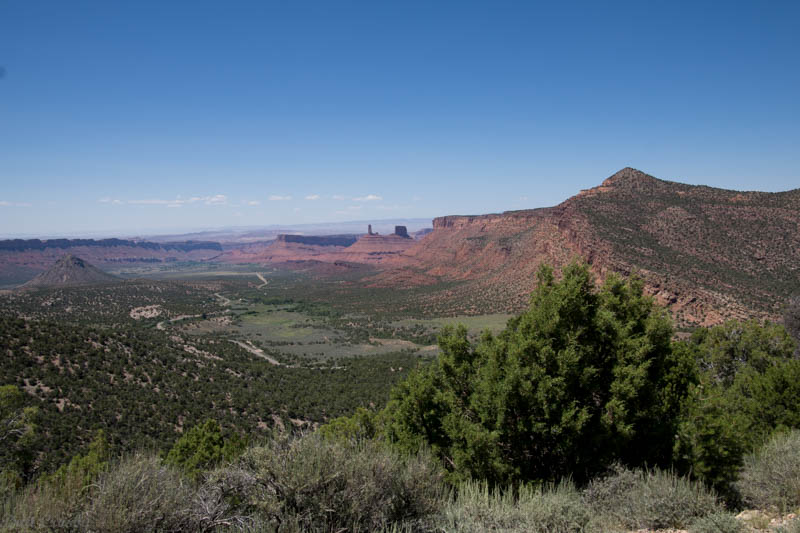 The view continues to get better as we climbed the Loop Road.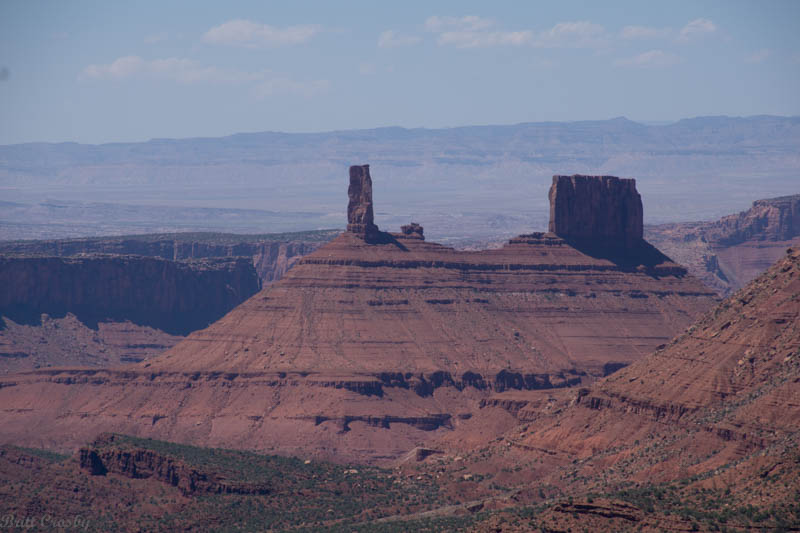 This two way road would not have been fun in the camper.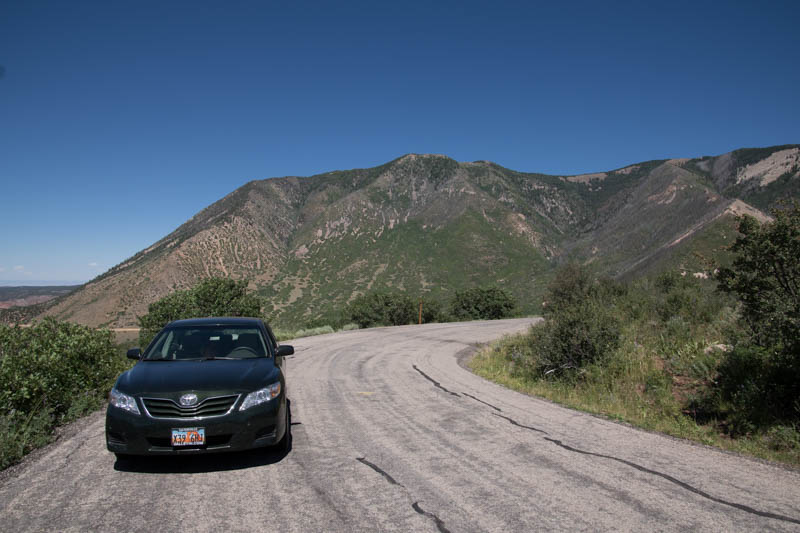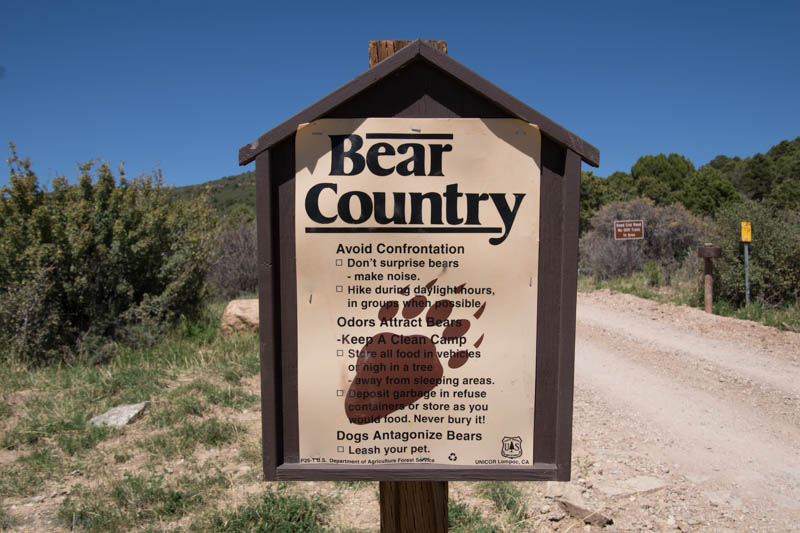 No need to hike here today.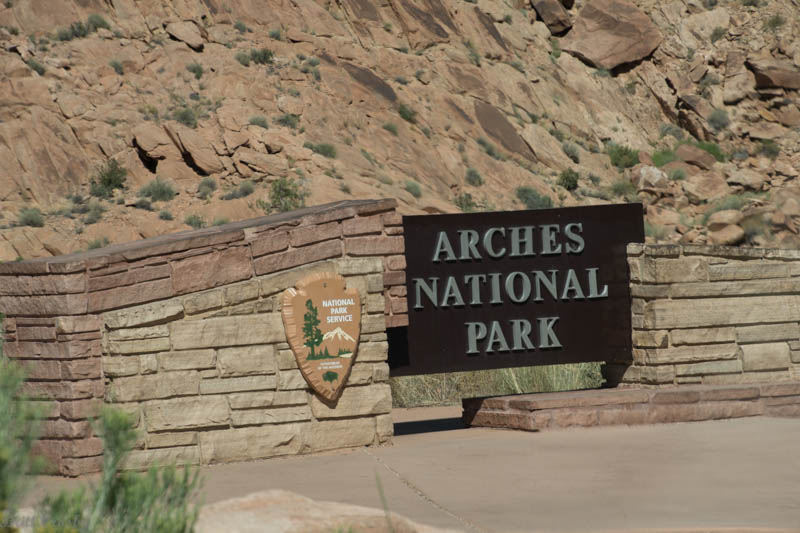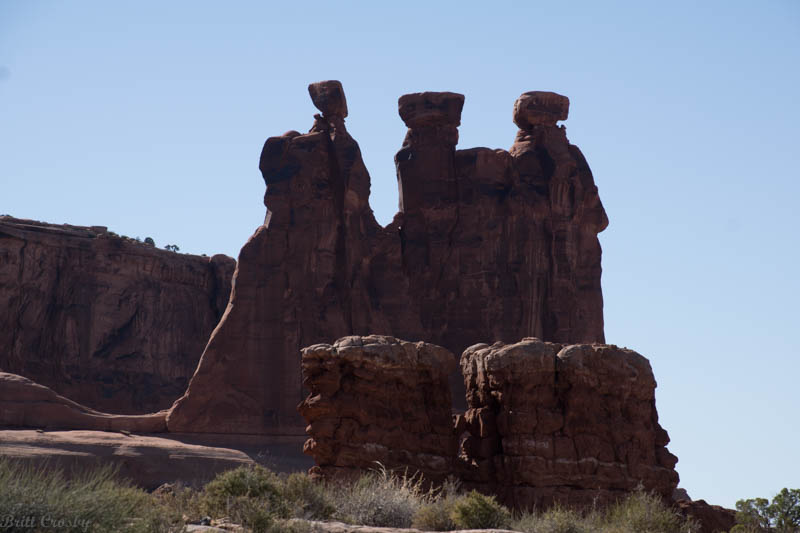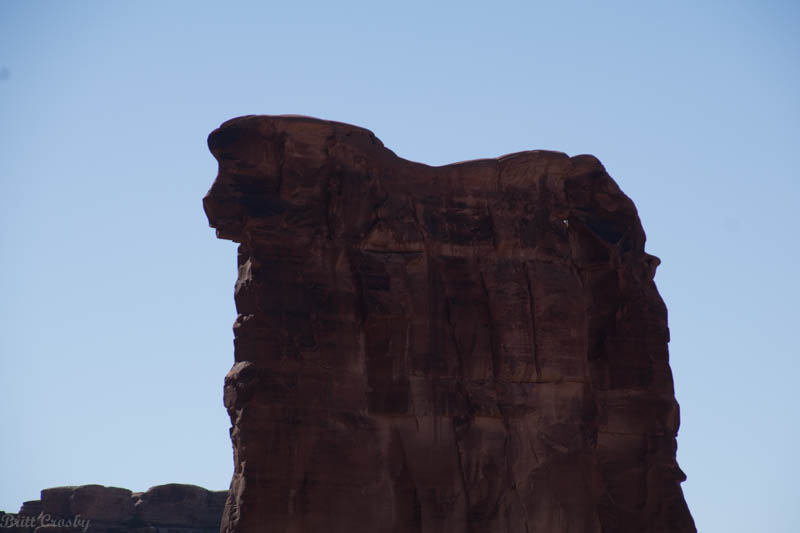 Sheep Rock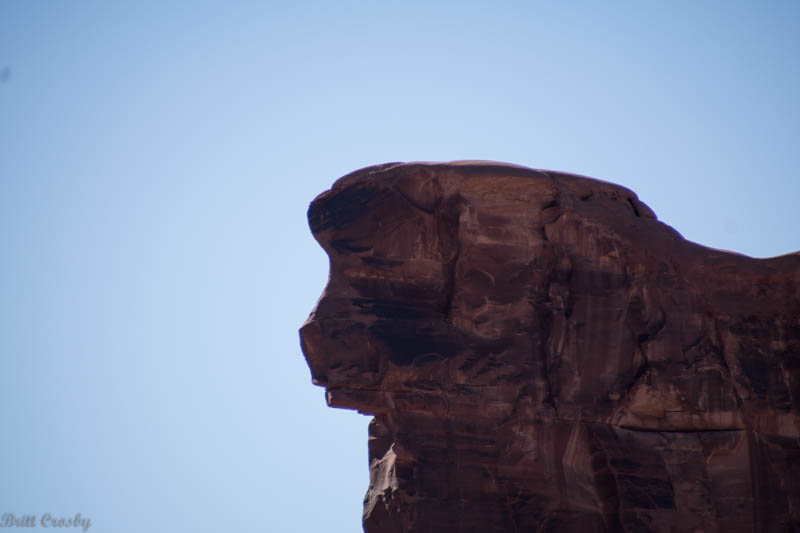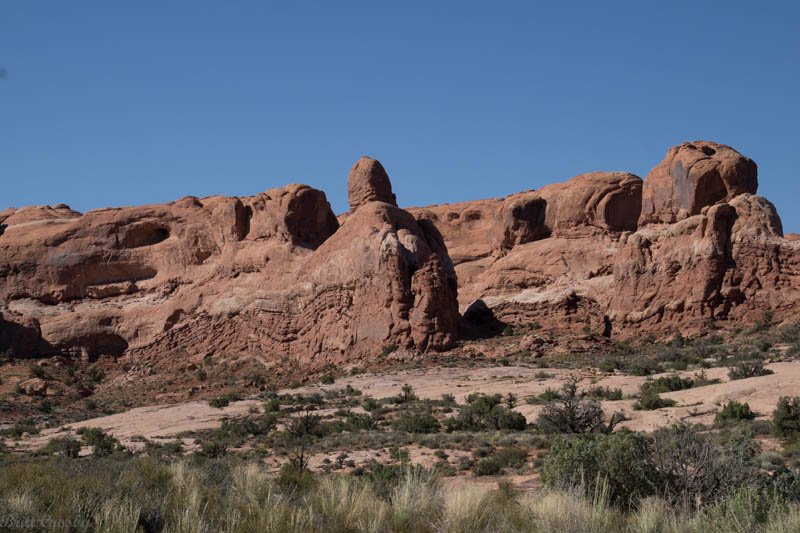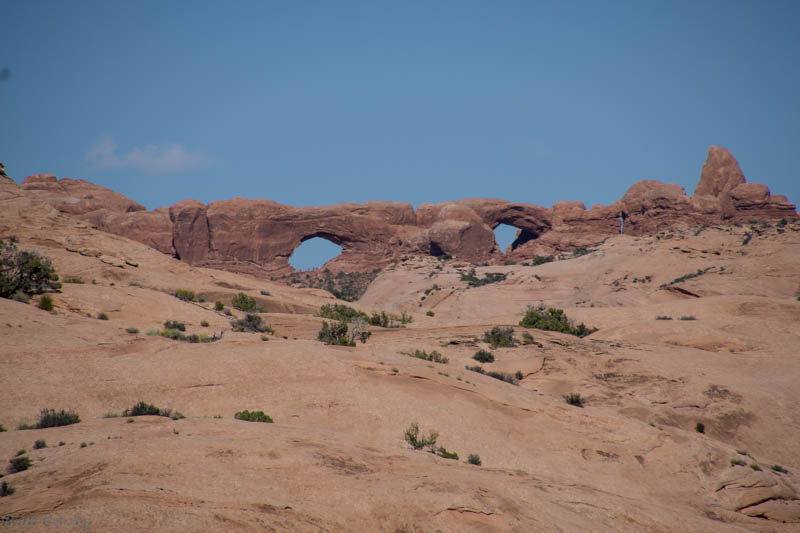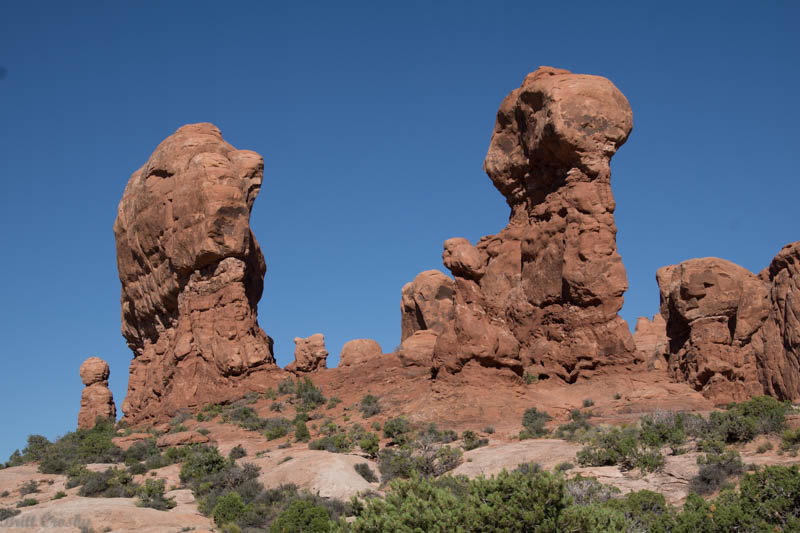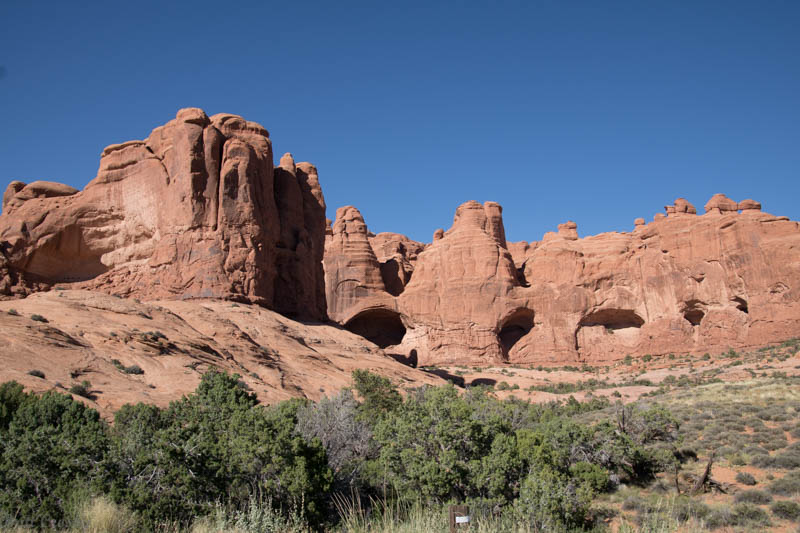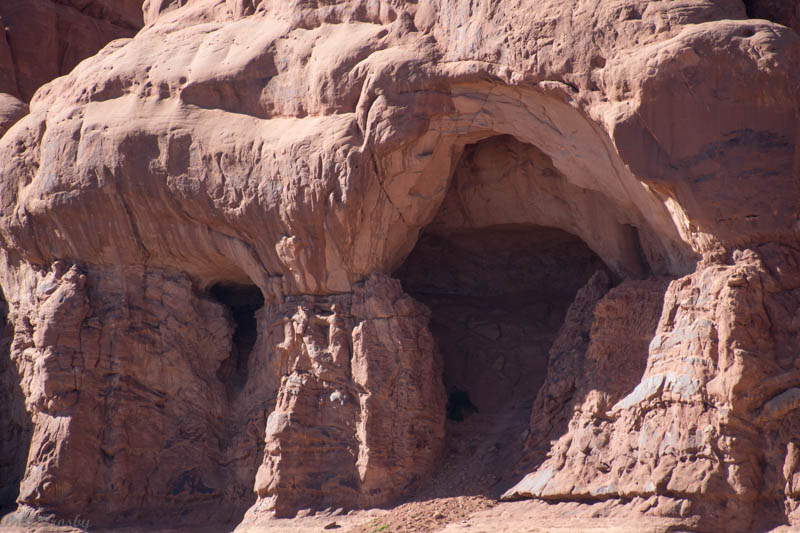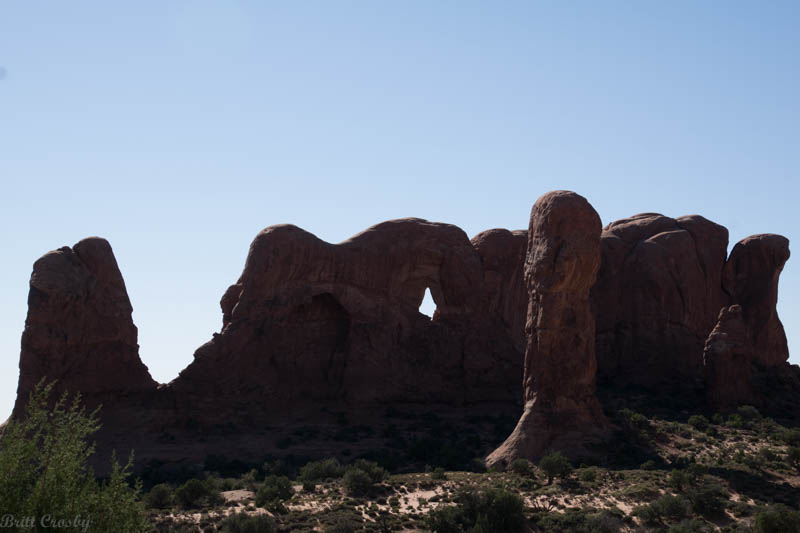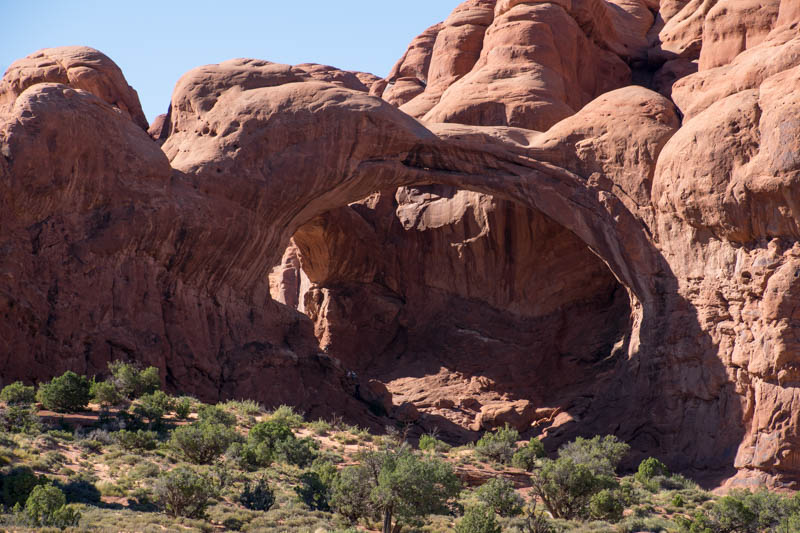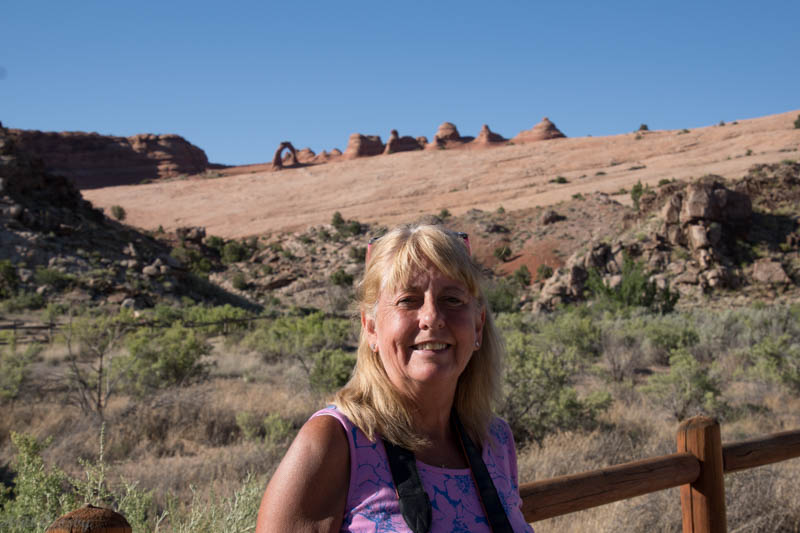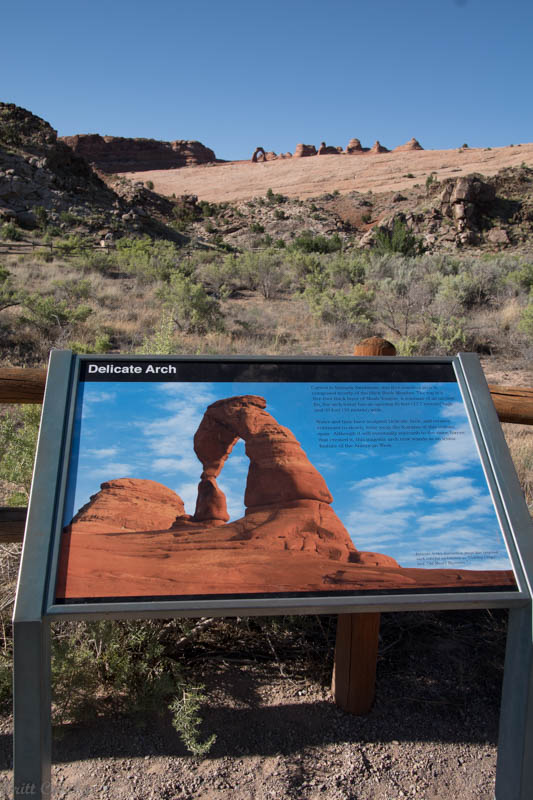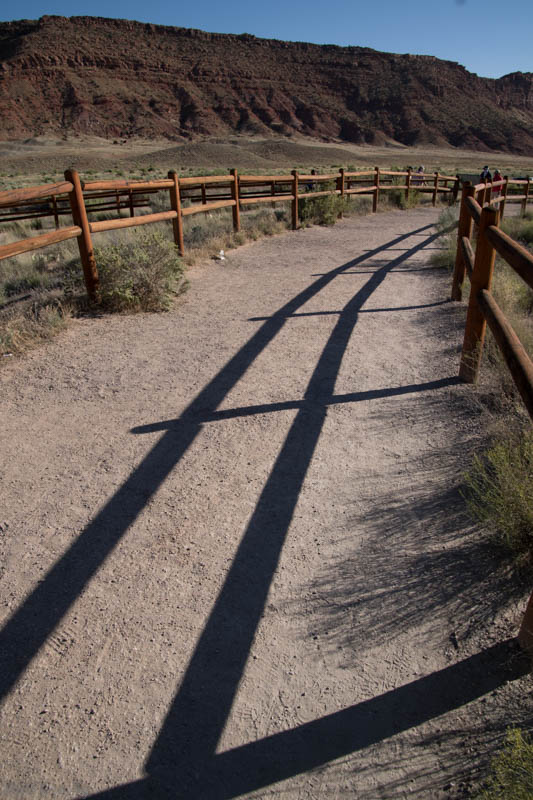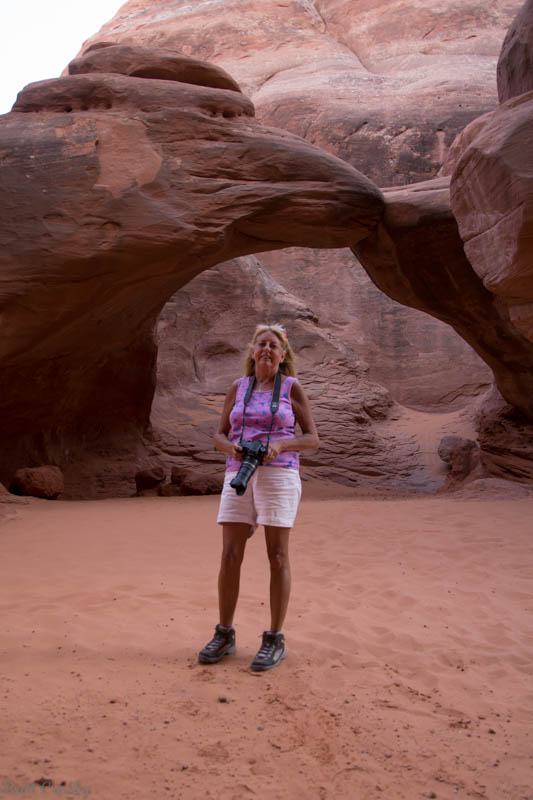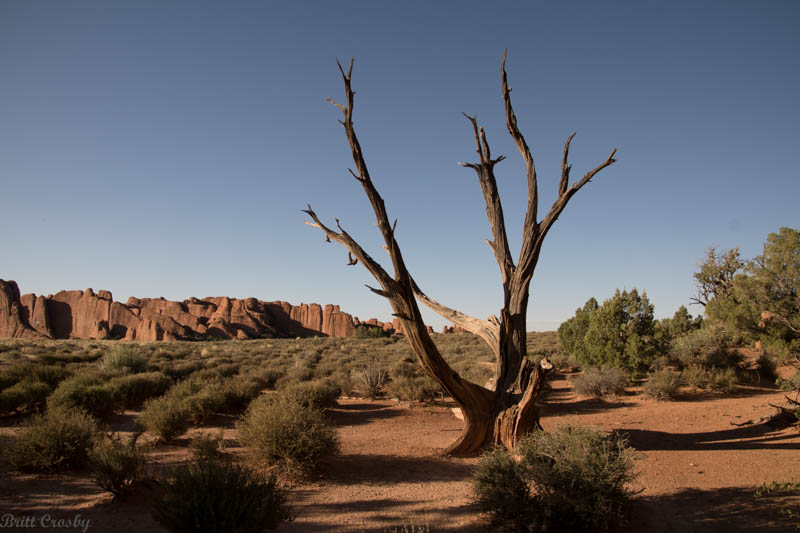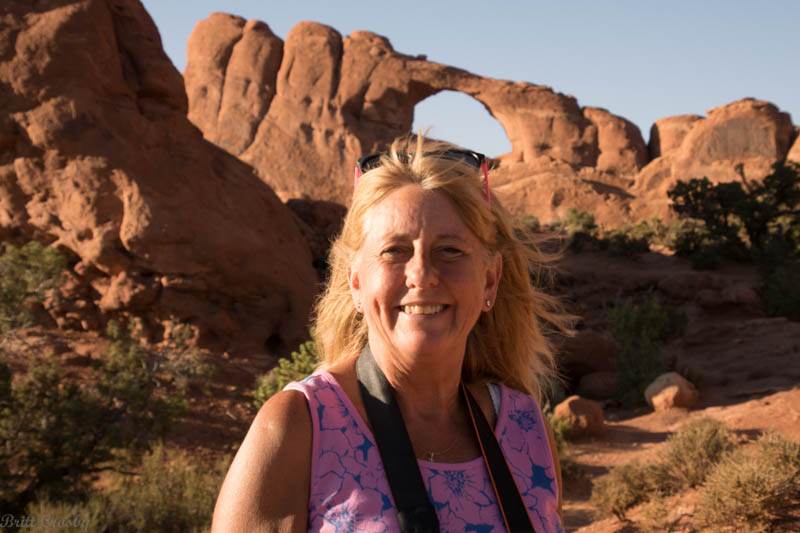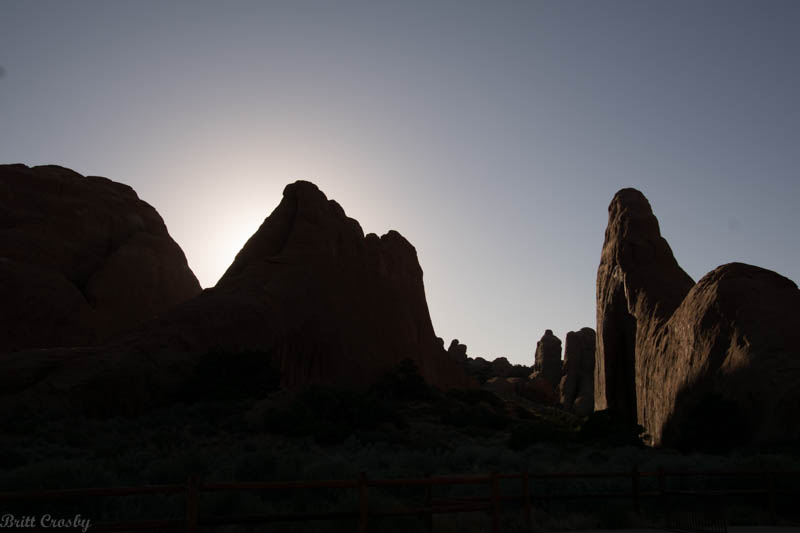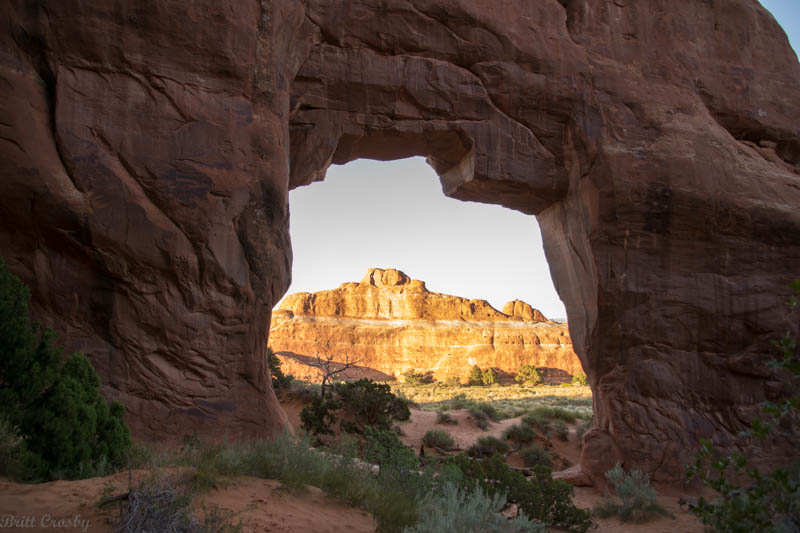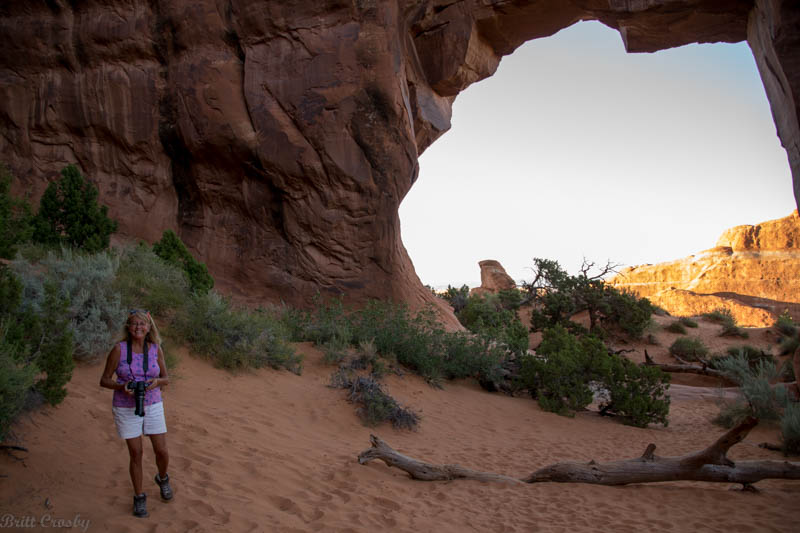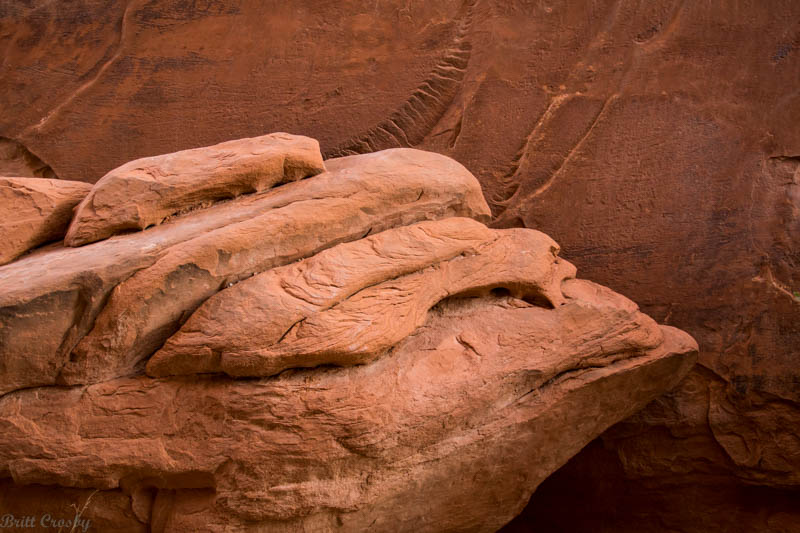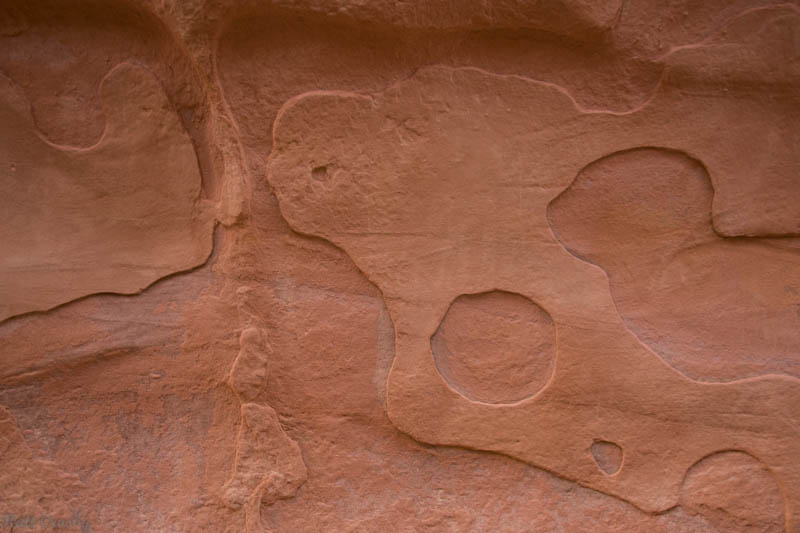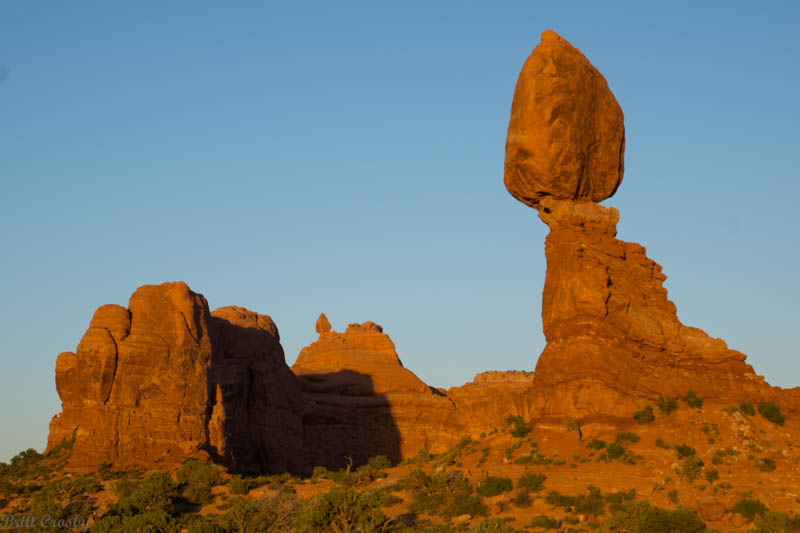 WEEK 4
[Day 22] [Day 23] [Day 24] [Day 25] [Day 26] [Day 27] [Day 28]
CapeCodFD.com
2015