CapeCodFD.com
Special Feature

<![if !vml]>

<![endif]>


Photos by Britton W Crosby

[ CapeCodFD.com ] [ HOME ] [ SPECIAL FEATURES ] [ FIRE BOATS MAIN PAGE ]

<![if !vml]>
<![endif]>


Original Feature Posted April 26, 2004 - Re-launched January 28, 2012
Updated September 26, 2018
Cape Fire / Rescue Boats
Cape Fireboats Cape Boats 1 Cape Boats 2 Cape Boats 3
Islands Boats Plymouth County Boats

CAPE RESCUE BOATS 1
(Barnstable to Cotuit)
CAPE COD AREA
FIRE / RESCUE BOATS
Cape Cod is a bent arm shaped peninsula surrounded by the Atlantic Ocean,
Nantucket Sound, Buzzards Bay, and Cape Cod Bay in the southeastern
part of Massachusetts.
To the south of Cape Cod are the islands of
Martha's Vineyard and Nantucket.
Numerous fire / rescue departments protect the communities on the
Cape and Islands. Each of these departments have salt water bays
and fresh water ponds that they are responsible for.
There are a few actual "fireboats" in the area, but most of the departments
use boats for rescue purposes.
Boats are listed here by community / department name
beginning with Cape Cod communities, followed by the Islands,
and Plymouth County.
RELATED LINKS
Each of the departments in the area are extensively covered
throughout the CapeCodFD.com website.
HYANNIS FIREBOAT 808
HYANNIS BOAT FIRE
MENEMSHA USCG BOAT HOUSE FIRE



CAPE COD DEPARTMENTS
Barnstable Fire District
Bourne Fire Department
Brewster Fire Department
(COMM) Centerville-Osterville-Marstons Mills Fire District
Chatham Fire Department
Cotuit Fire District
Dennis Fire Department
Eastham Fire Department
Falmouth Fire Department
Harwich Fire Department
Hyannis Fire District
Mashpee Fire Department
Orleans Fire Department
Provincetown Fire Department
Sandwich Fire Department
Truro Fire Department
Wellfleet Fire Department
West Barnstable Fire District
Yarmouth Fire Department

ISLANDS DEPARTMENTS
Aquinnah Fire Department
Chilmark Fire Department
Edgartown Fire Department
Oak Bluffs Fire Department
Tisbury Fire Department
West Tisbury Fire Department
Gosnold Fire Department
PLYMOUTH COUNTY DEPARTMENTS
Carver Fire Department
Duxbury Fire Department
Kingston Fire Department
Lakeville Fire Department
Marion Fire Department
Mattapoisett Fire Department
Middleborough Fire Department
Onset Fire District
Plymouth Fire Department
Rochester Fire Department
Wareham Fire District

BARNSTABLE MARINE 218
1983 Boston Whaler 17' boat with 75 HP Evinrude
Kept at Barnstable Fire Station.
(Photo 2012)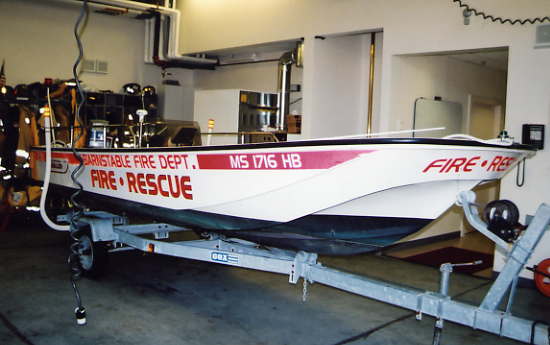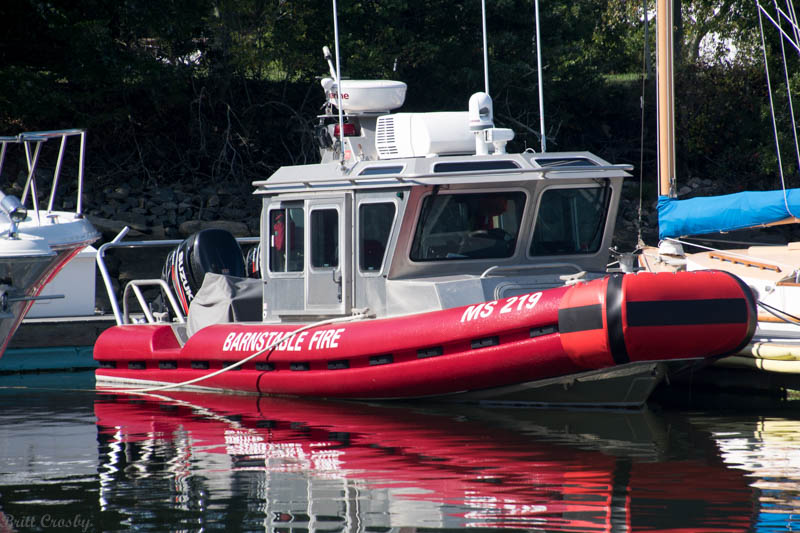 BARNSTABLE MARINE 219
2007 25 foot Safe Boat purchased in 2012.
New motors and electronics were installed and the boat underwent sea trials
and put in service in the Spring of 2016. painted red for 2017 season.
Equipped with 500 gpm pump.
(photos 2017)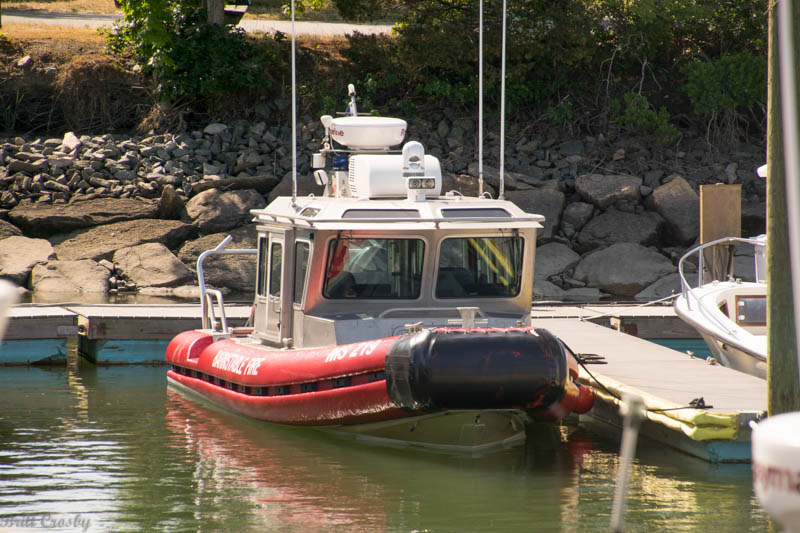 BARNSTABLE MARINE 219
Barnstable prepared this 2007 25 foot Safe Boat purchased in 2012
to replaced their Marine 219. New motors and electronics were
installed and the boat underwent sea trials in the Spring of 2016.
(photos 2016)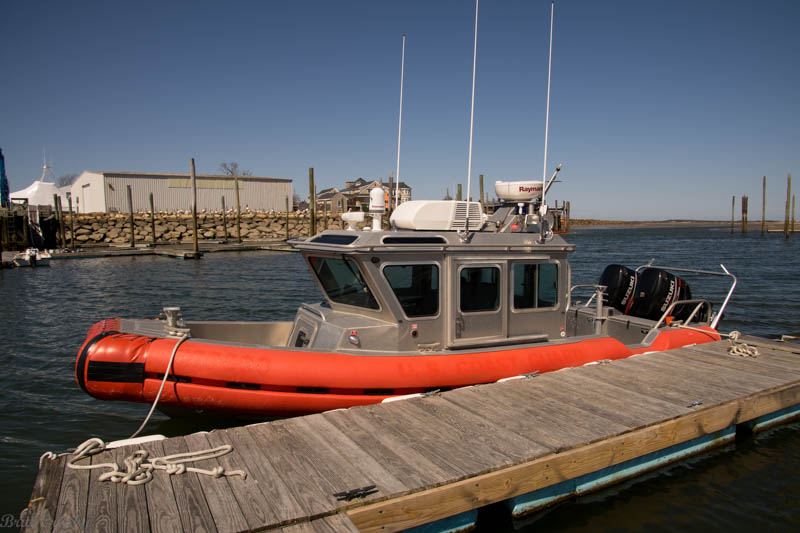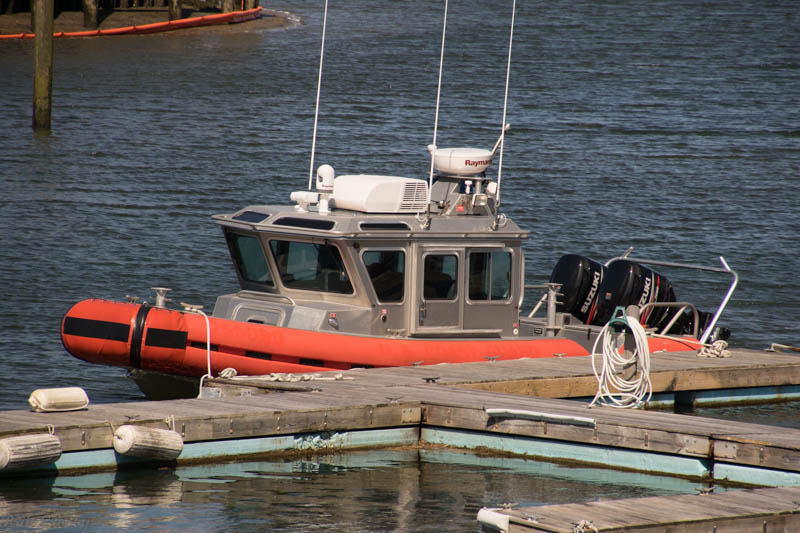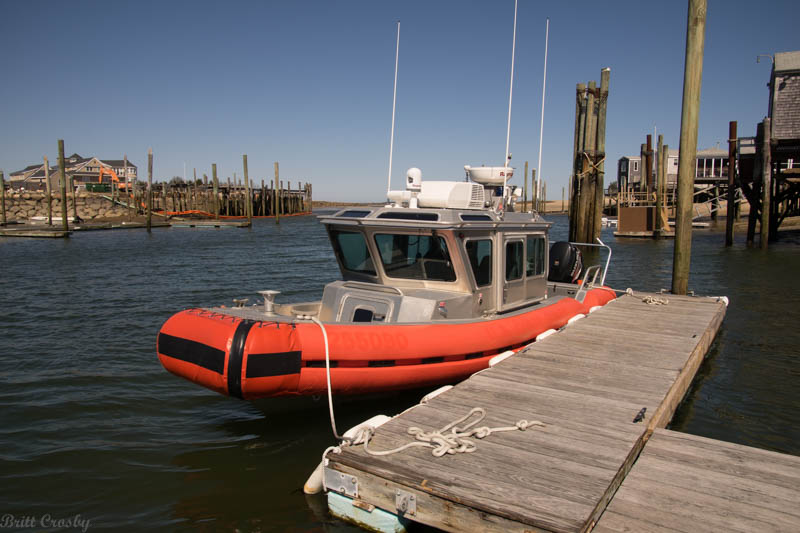 (photo 2014)
Barnstable acquired this 2007 25 foot Safe Boat in 2012
It is a former USCG boat.
(Photos 2012)
FORMER
BARNSTABLE MARINE 219
Barnstable Fire Department Marine 219
Located on Cape Cod, this 1992 27' Boston Whaler
with twin Evinrude 150 hp outboards was put in service
as a fireboat in 2005. It has a 500 gpm pump and a
deckgun mounted on the bow. The boat also serves as a
rescue boat and has a removable dive door.
The boat is docked in Barnstable Harbor and
is the only 'firefighting' boat located on the northside
of the Cape.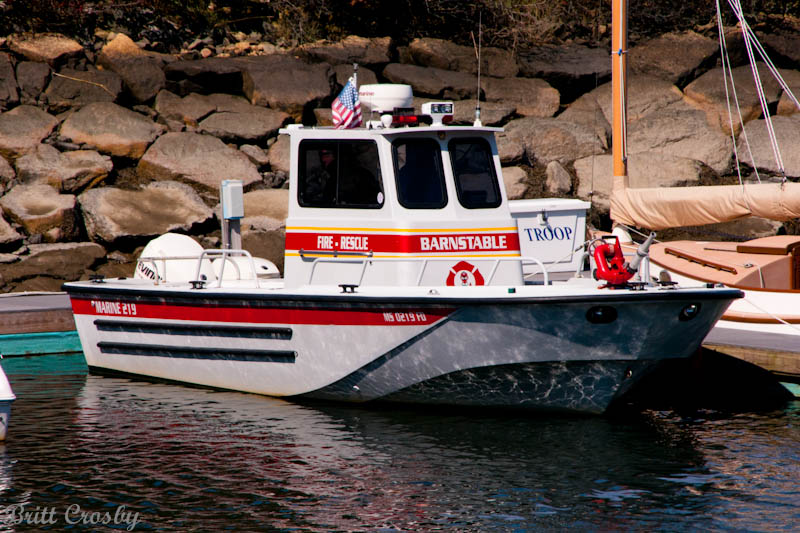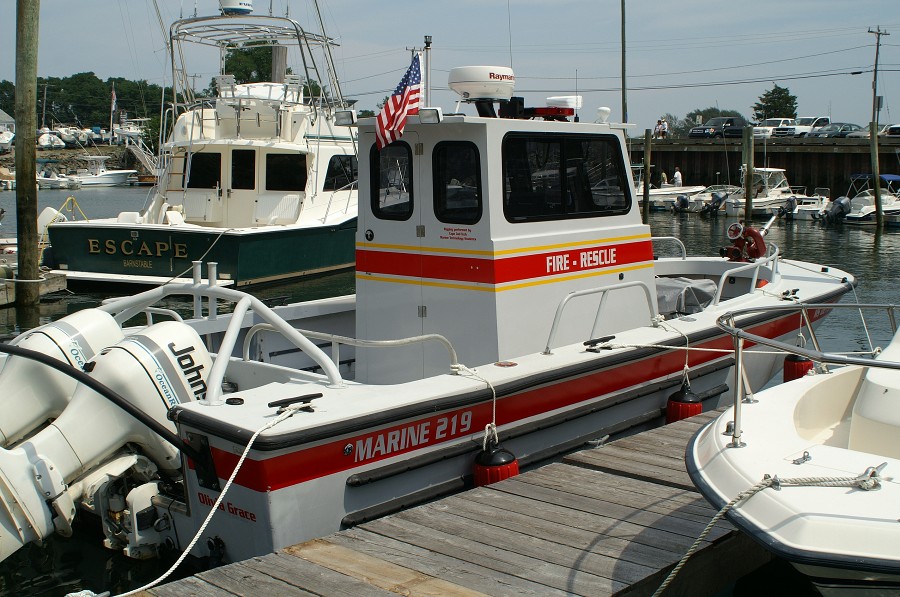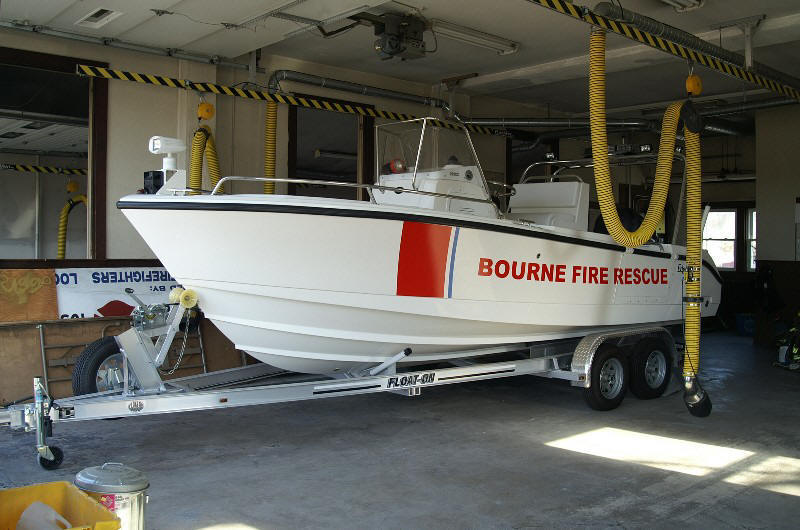 BOURNE MARINE 130
2007 Edge Water 18' boat with 200 HP Yamaha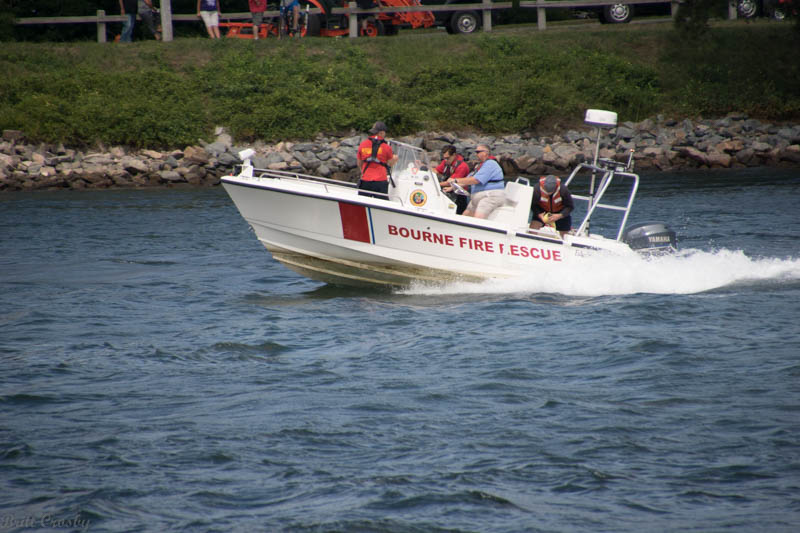 Bourne Marine 130
Cape Cod Canal 2018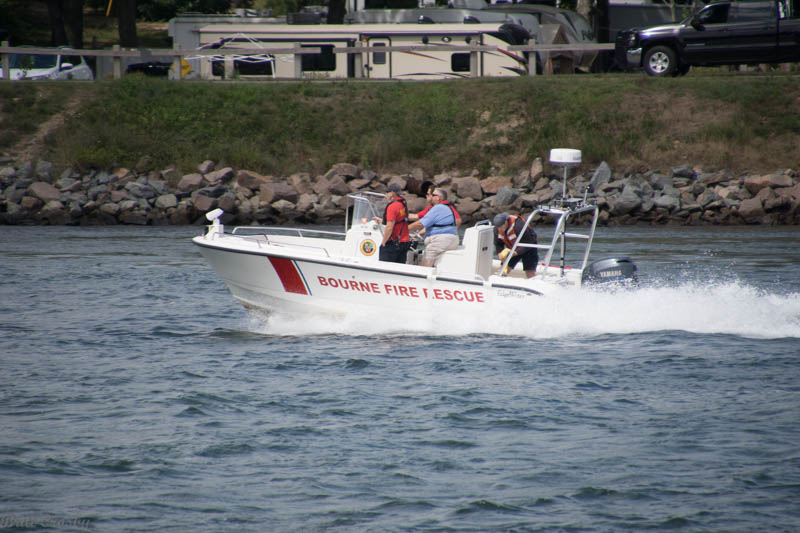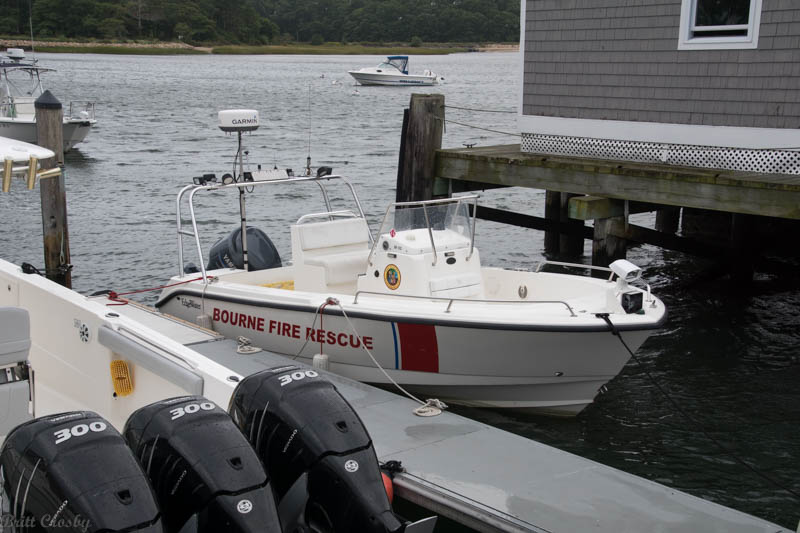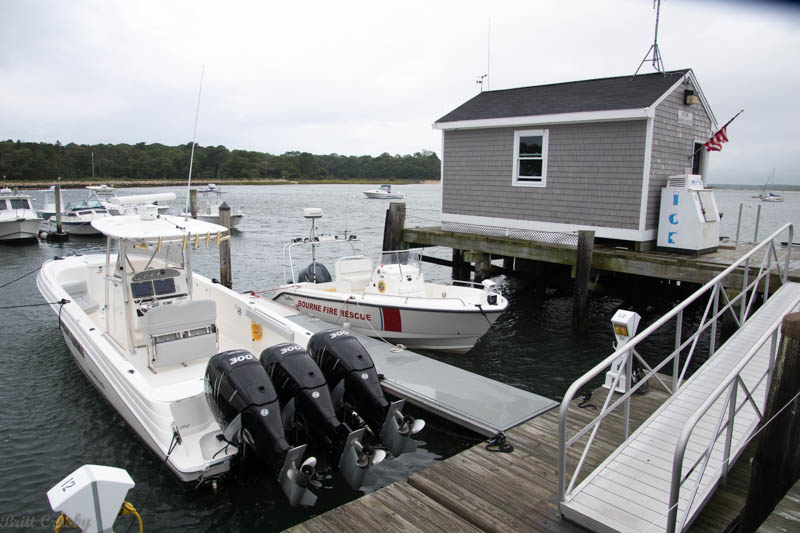 Marine 130
At Monument Beach Marina / Harbormaster Pier
2018
BOURNE BOAT 131
2002 Quick Silver inflatable / Mercury 25 HP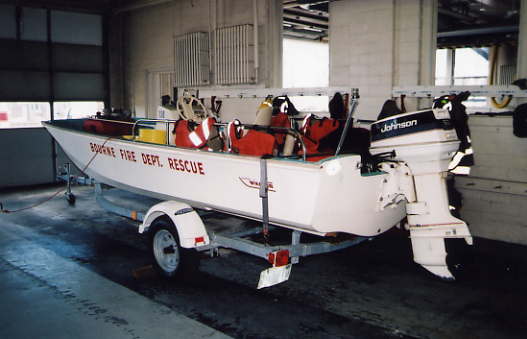 FORMER
BOURNE FIRE DEPARTMENT
1970's Boston Whaler 16 foot rescue boat served for years.

Numerous boats responded to a boat fire in the Cape Cod Canal Aug 31, 2018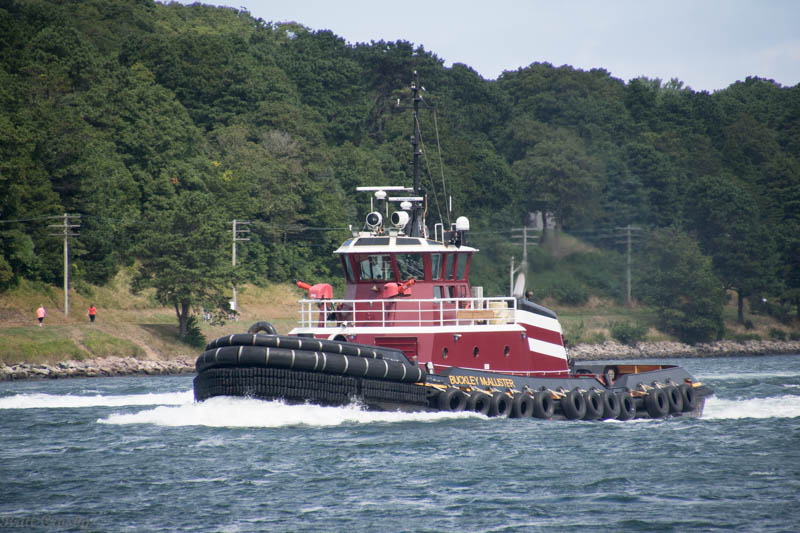 Buckley McAllister is a big tug with about 12,000 gpm pumping capability.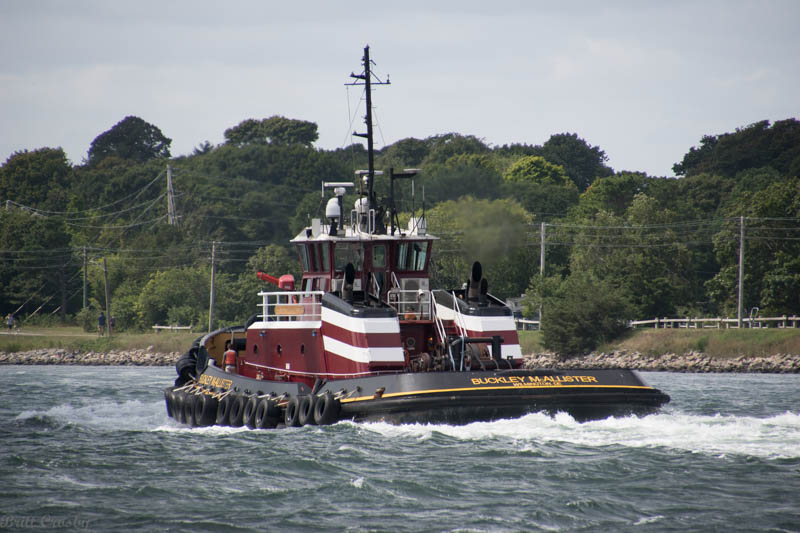 BREWSTER MARINE 246
Brewster Fire Department operates this 2008 17' Boston Whaler Guardian
with a Mercury 90 HP outboard
BREWSTER MARINE 247
Brewster Fire Department also has a 2016 Zodiac 10' inflatable for ponds.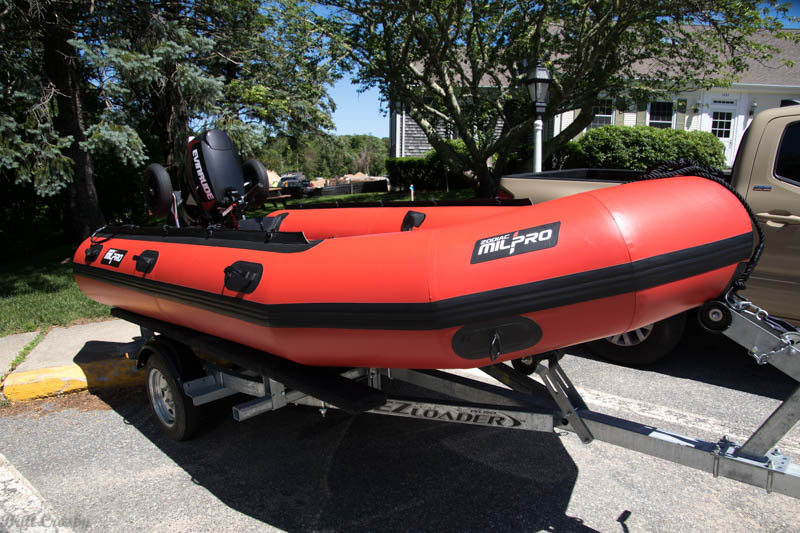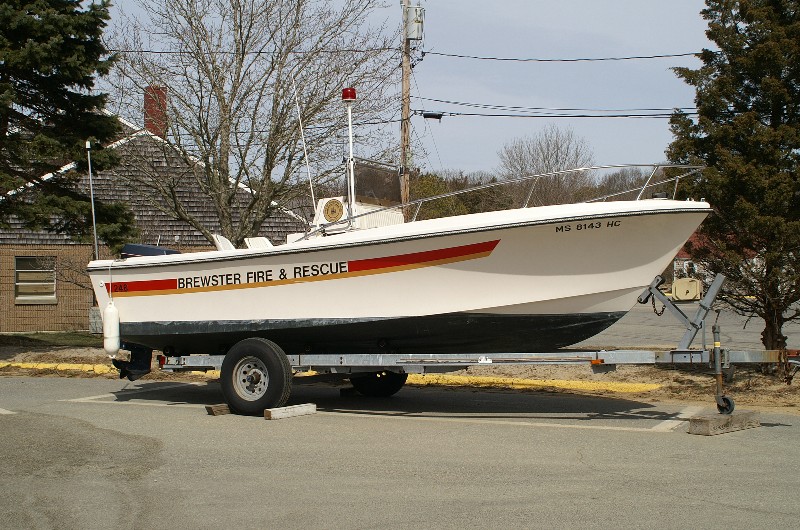 FORMER
BREWSTER BOAT
Brewster Fire Department operated this 21' Sea Ox as Marine 246 until about 2008.
It was formerly a Harbormaster Boat.
FORMER
BREWSTER MARINE 247
Brewster Fire Department operated this 2000 Zodiac 10' inflatable for ponds
and a 13 foot Whaler that was traded toward the 17 foot Whaler 246 in 2008.

(COMM) Centerville-Osterville-Marstons Mills Fire District
COMM FD MARINE 310
COMM FD Acquired this 2007 Safeboat 25' former USCG boat in 2014 to replace
the 1991 Boston Whaler Guardian Boat 300.
The new boat went in service in 2014. It has twin 225 HP Honda outboards.
Located at the Town Dock at West Bay Road in Osterville.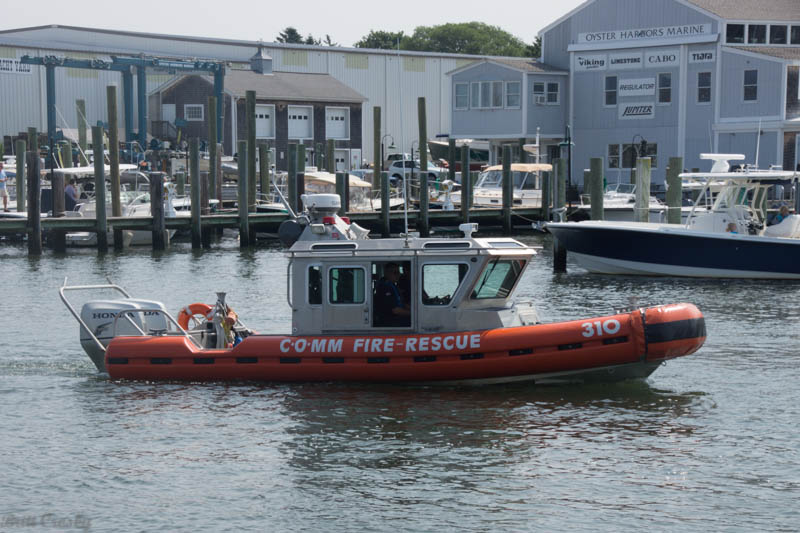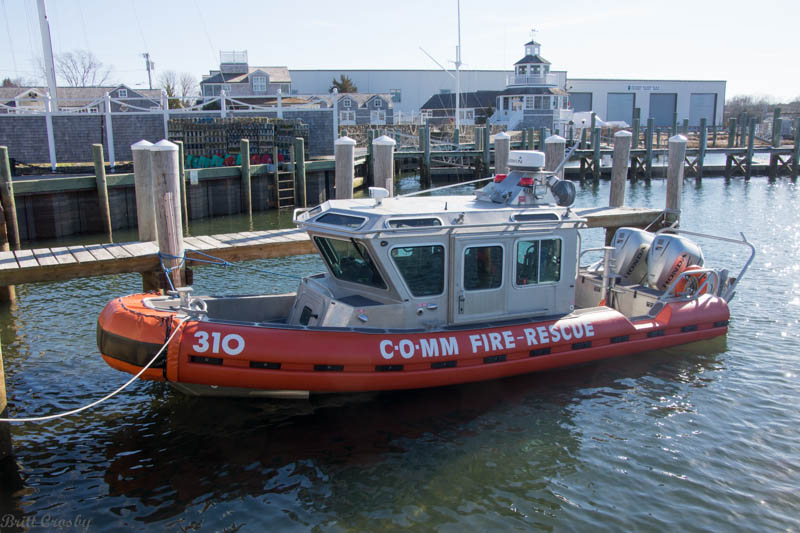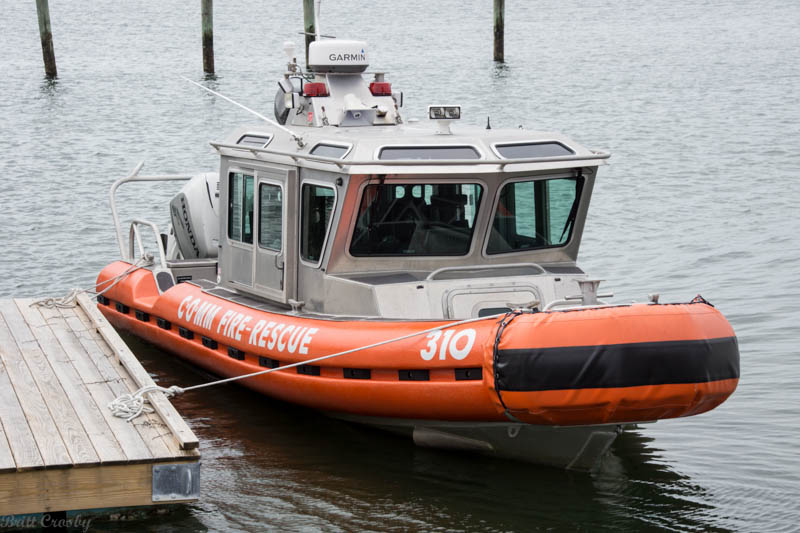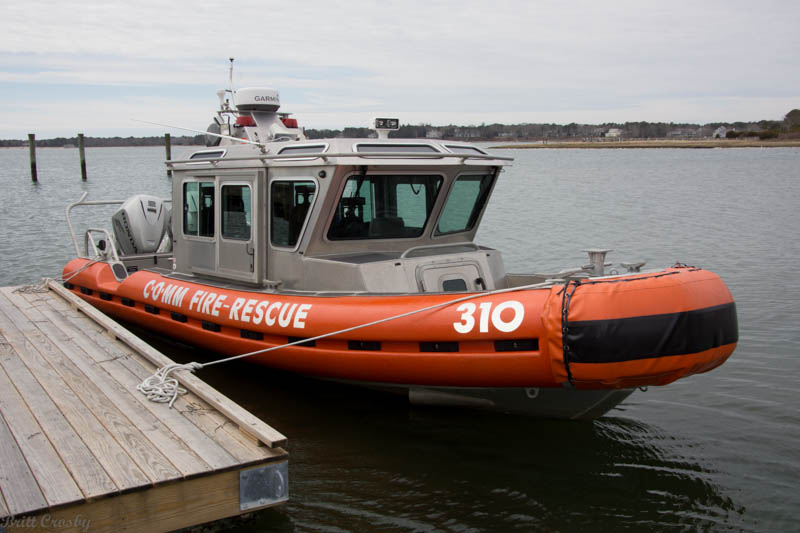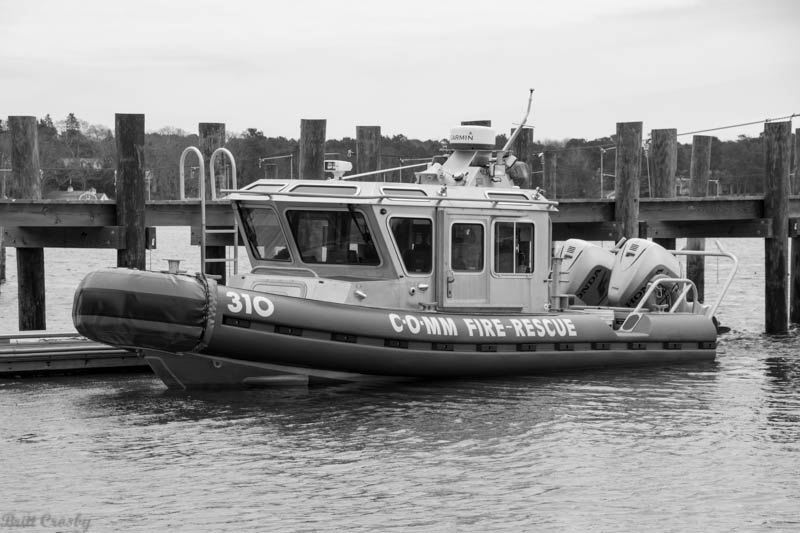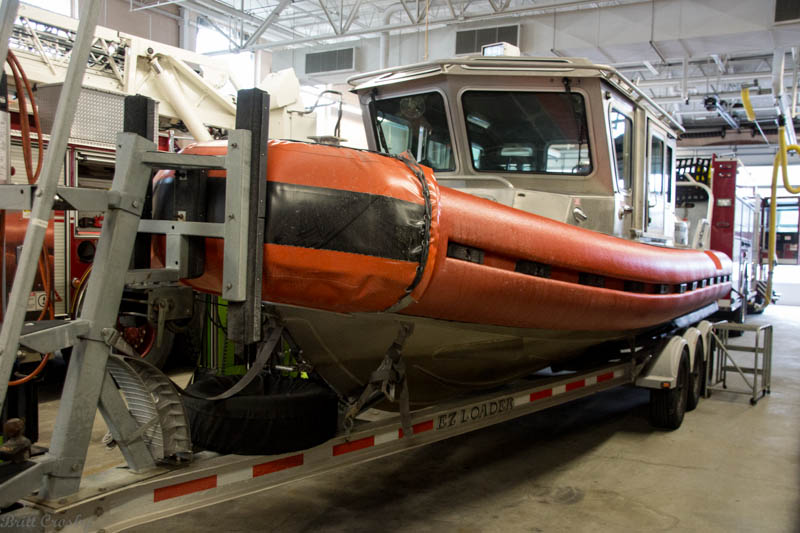 FORMER
COMM FD MARINE 300
1991 22' Boston Whaler fire / rescue boat kept in Osterville Harbor during the season
is equipped with 250 gpm pump. This boat was retired in 2013, replaced by a 2007 Safeboat
in 2014.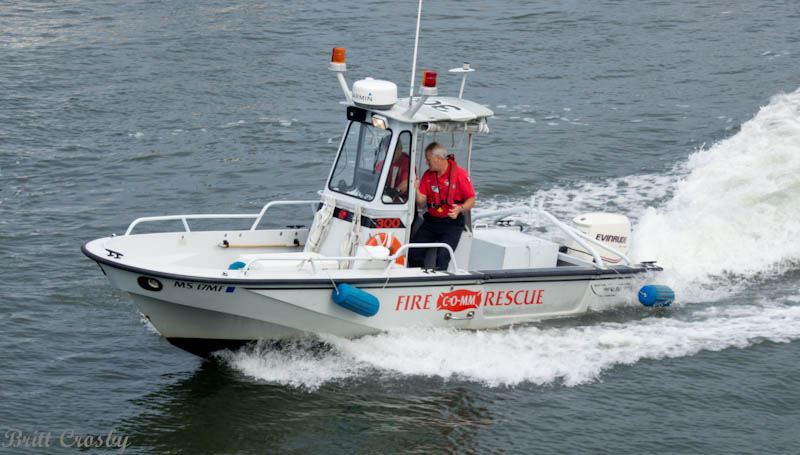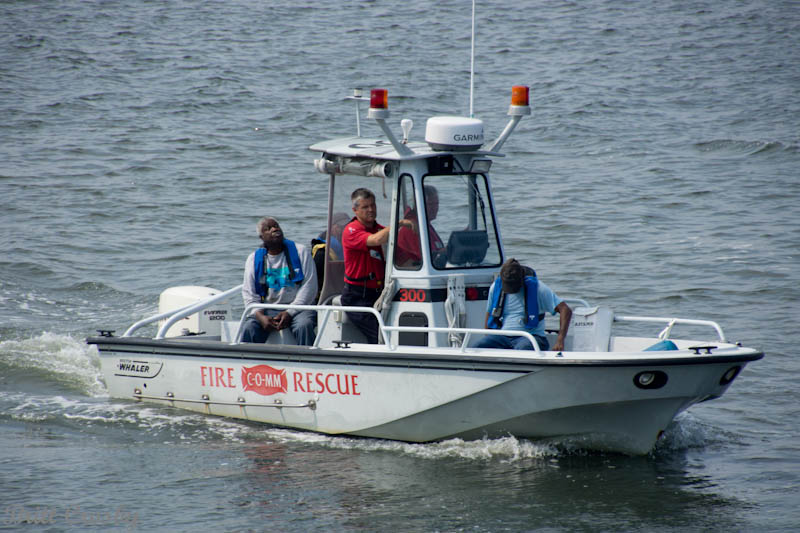 COMM FD MAINE 312
1960's 13' Boston Whaler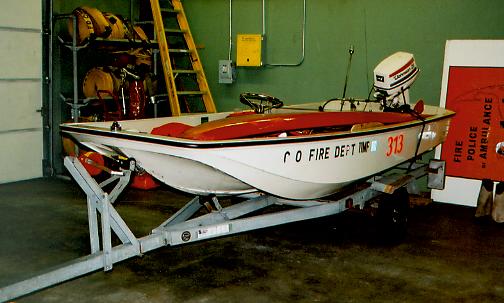 COMM FD MAINE 313
1970's 13' Boston Whaler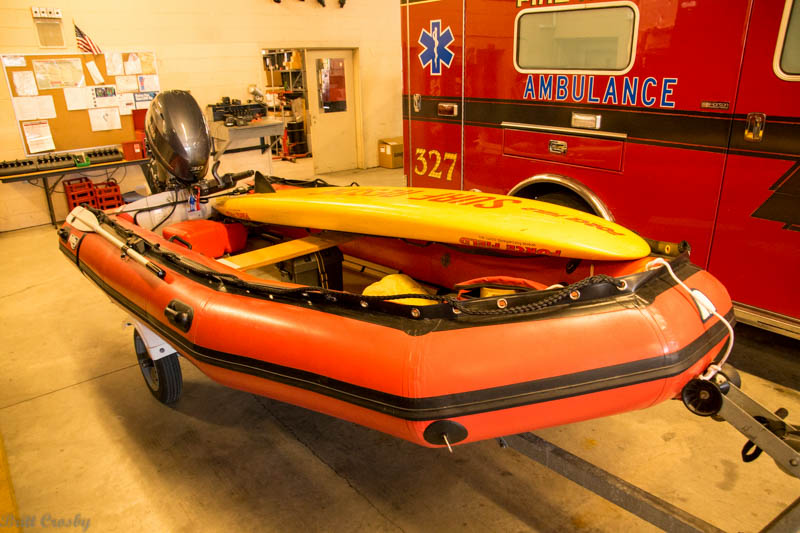 COMM RB-314
COMM Fire Department replaced the 2001 Inflatable in 2016 with a new
2016 Achilles 14' inflatable with 30 HP Yamaha.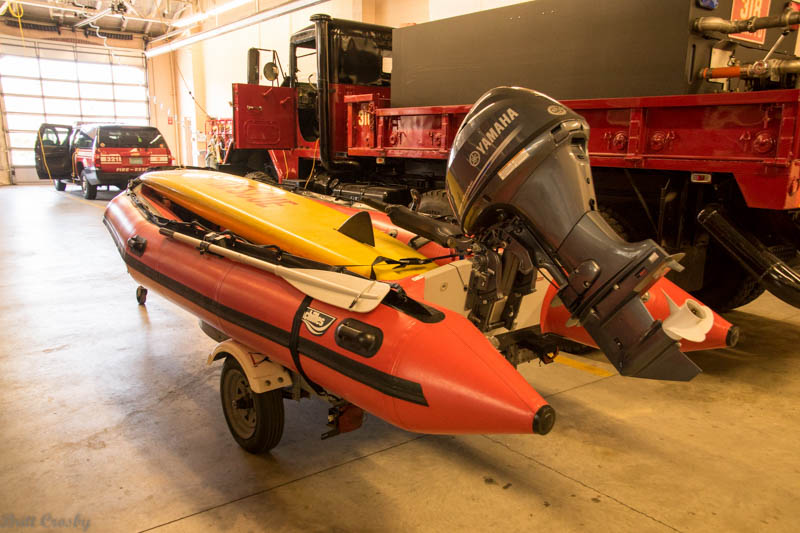 FORMER
COMM FD MAINE 314
2001 Inflatable with Johnson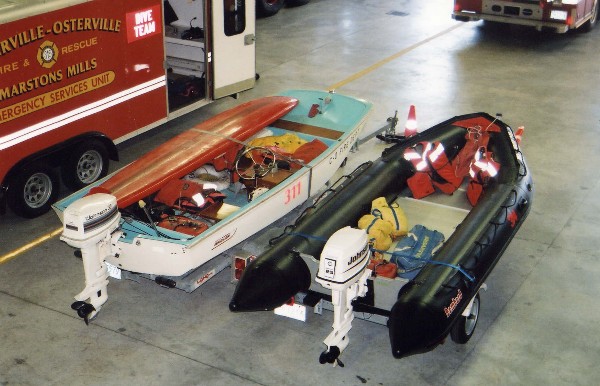 COMM
COMM Fire Department utilized 13' Boston Whalers since the 1970s and added
the inflatable in 2001. Inflatable M-314 out of service in 2015.


COMM HOVERCRAFT
2002 Scat 14' twin engine Hovercraft
used for ice rescue and access to
difficult shallow draft areas.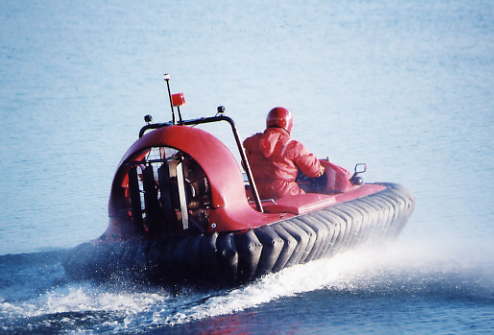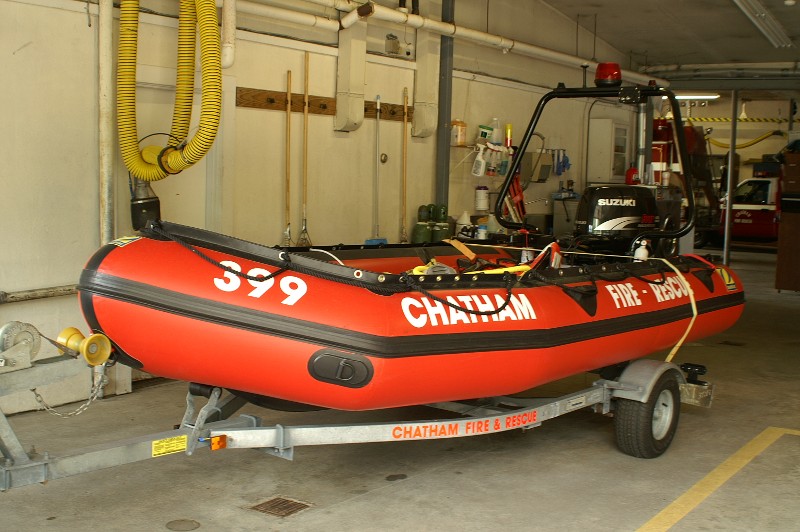 CHATHAM M-399
2003 15' Zodiac Inflatable / Suzuki 40 HP

FORMER
CHATHAM BOAT
Chatham also utilized the 13' Boston Whaler for many years
adding an inflatable style in the 1990s.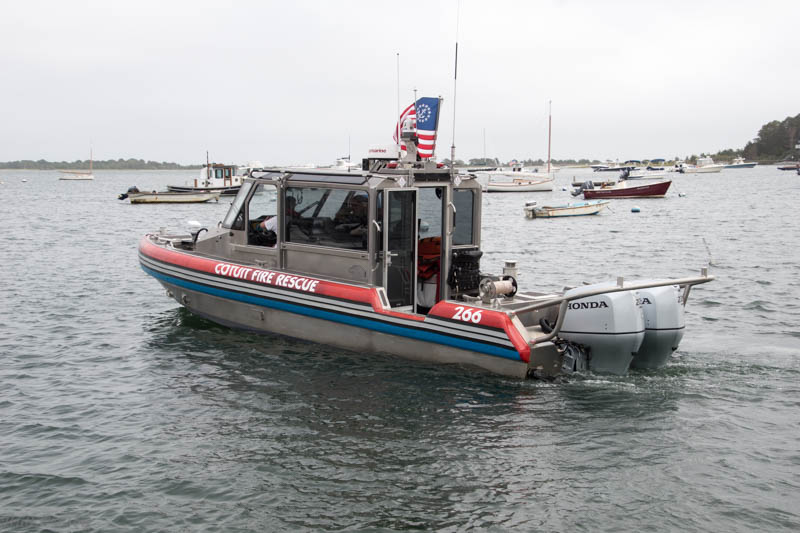 COTUIT BOAT 266
2015 Metal Shark 29' former USCG boat acquired in 2018 by Cotuit.
Twin Honda 225 HP outboards.
Vessel was damaged and discarded early by USCG enabling it to be
picked up surplus in 2018 by Cotuit.
Put in service Sept 2018.
Replaced the 2005 21' Edgewater boat.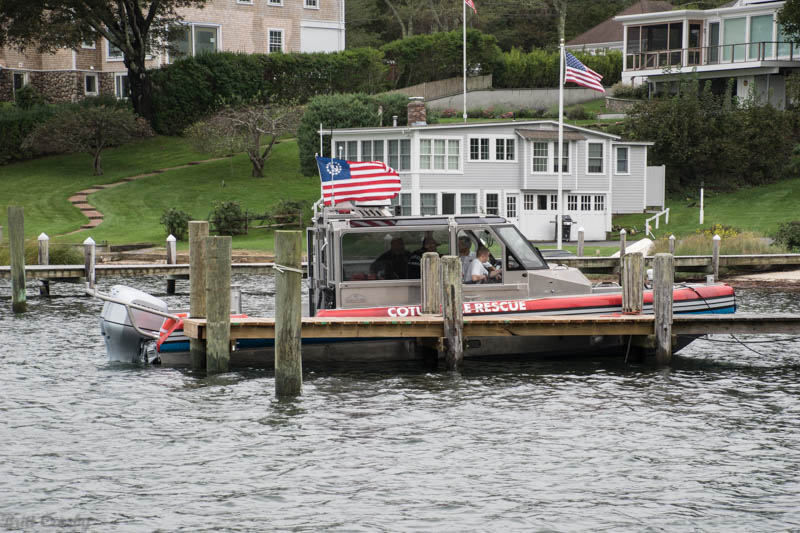 Marine 266 at it's pier Sept 2018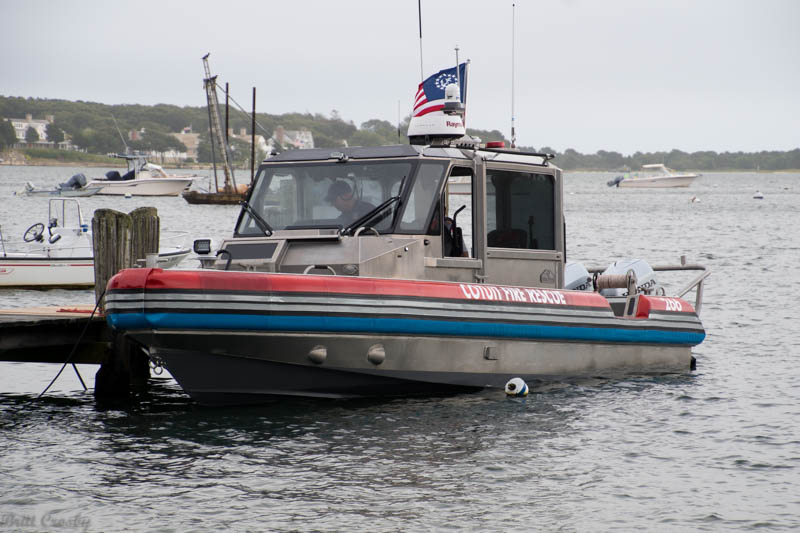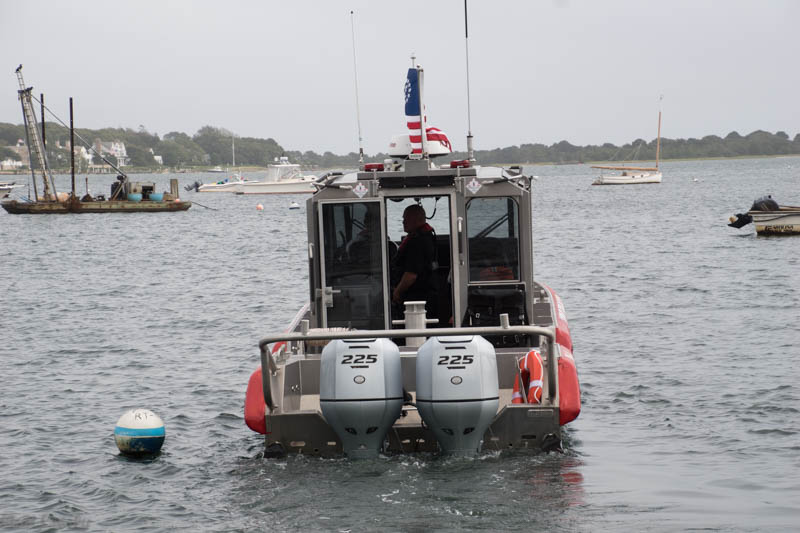 Marine 266 underway training Sept 2018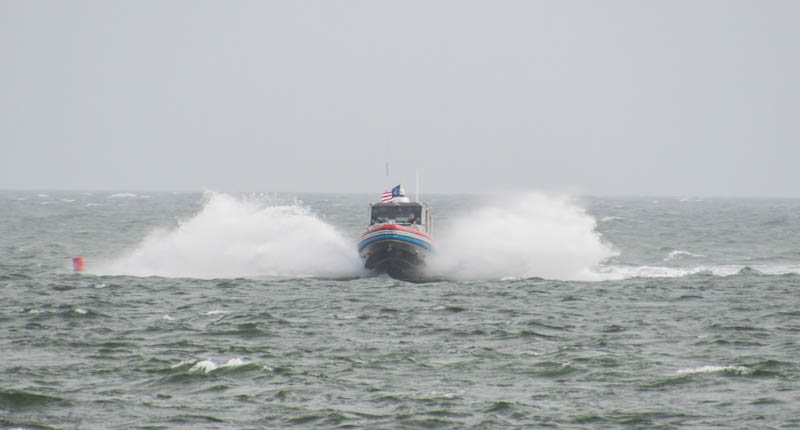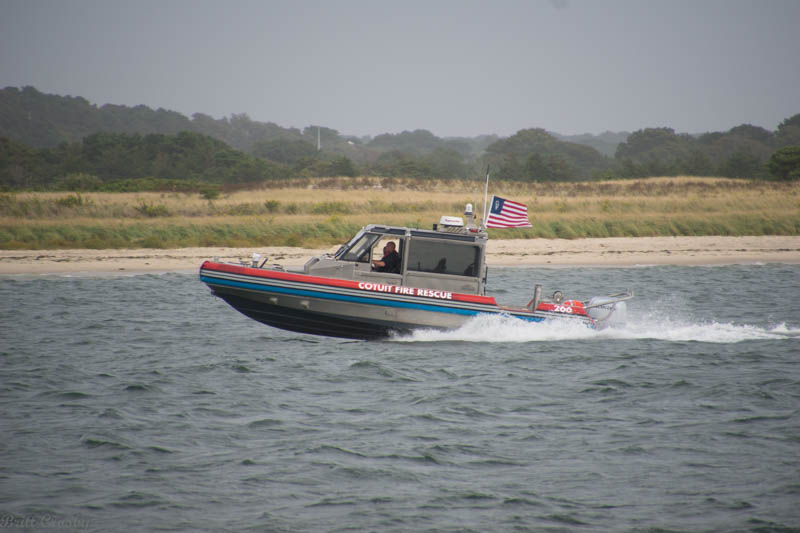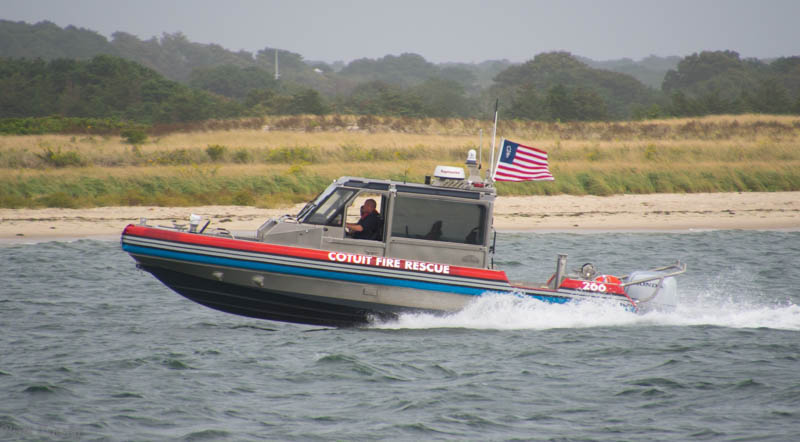 Being prepared for service Sept 2018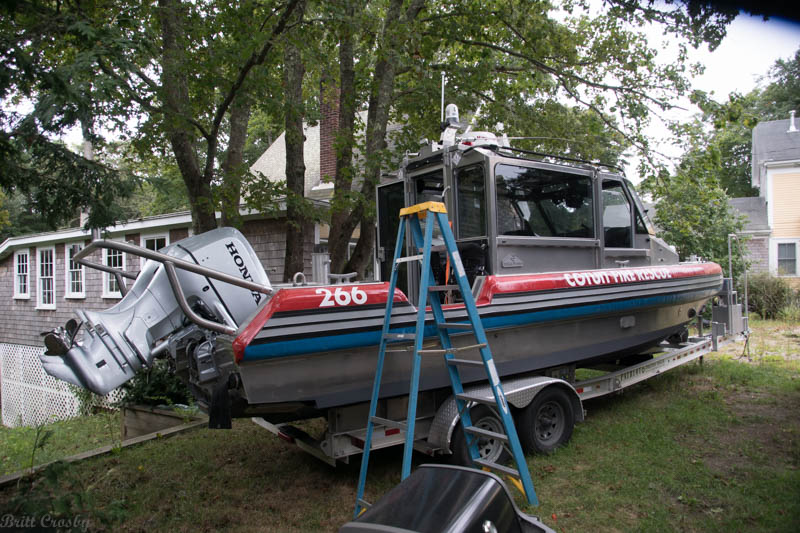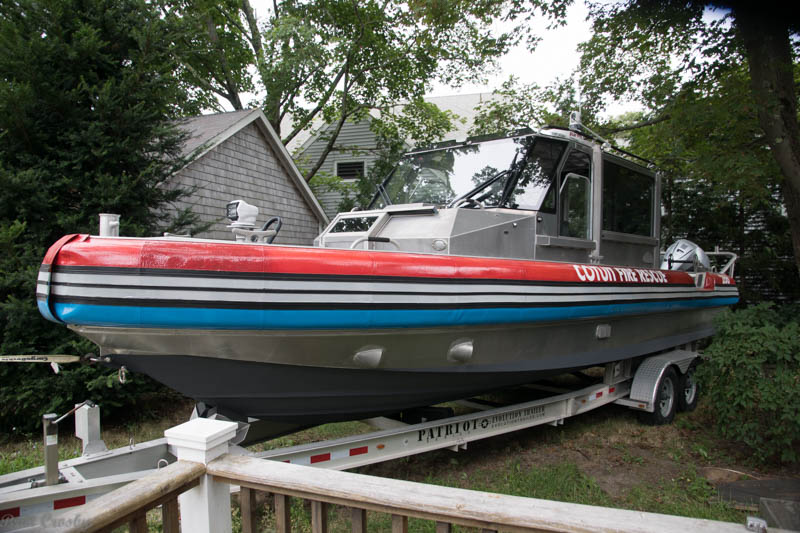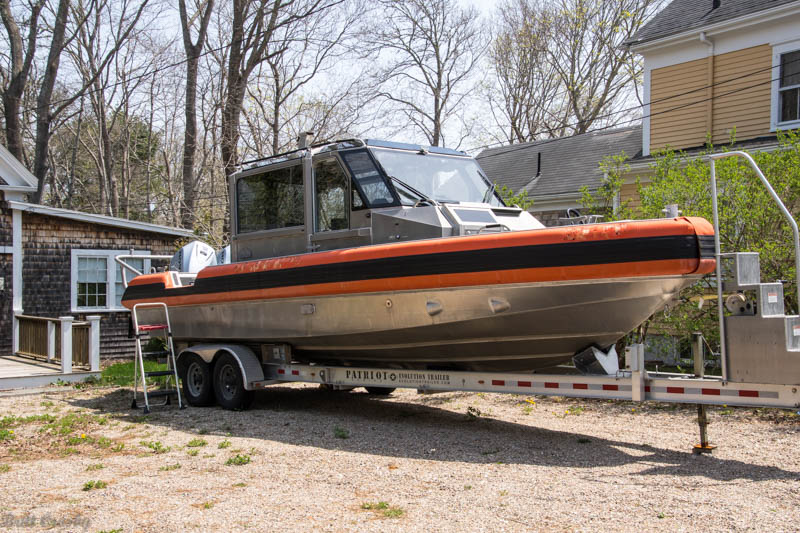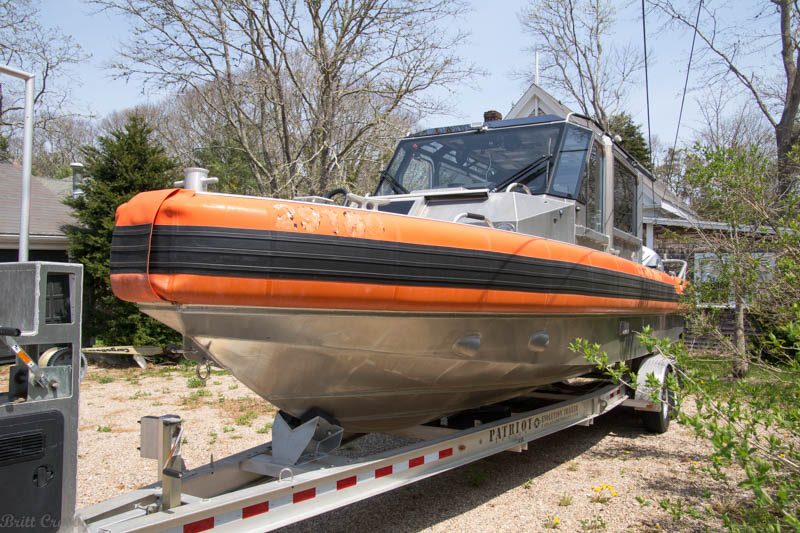 Photos May 2018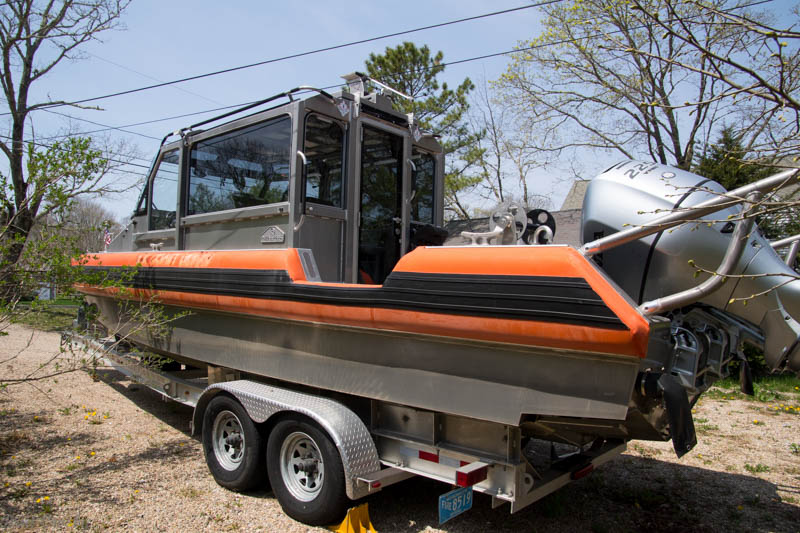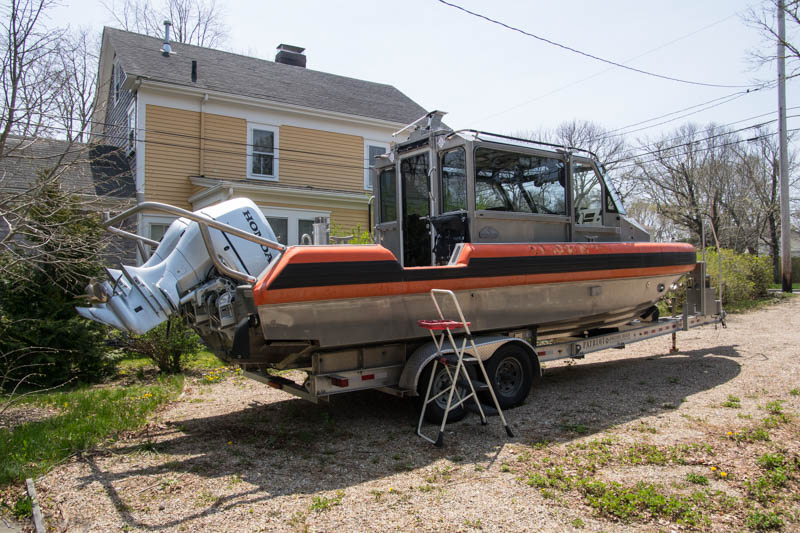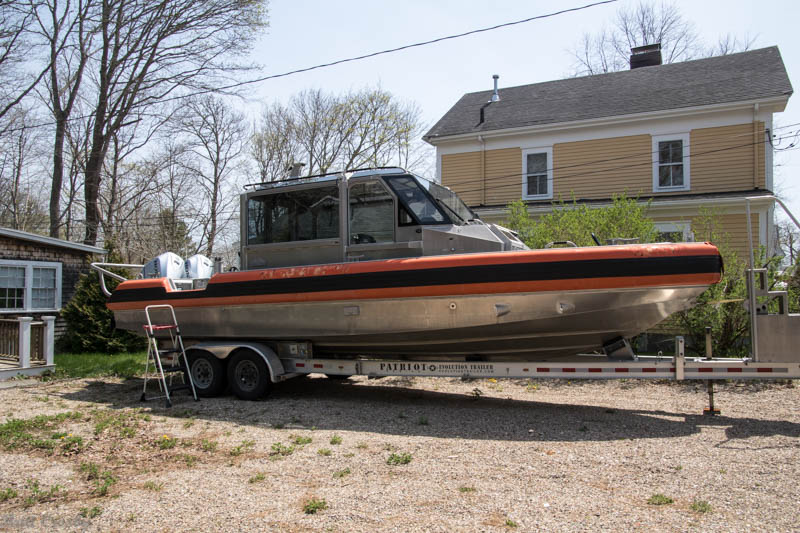 COTUIT MARINE-268
2009 14' Achilles inflatable with Yamaha 20 HP.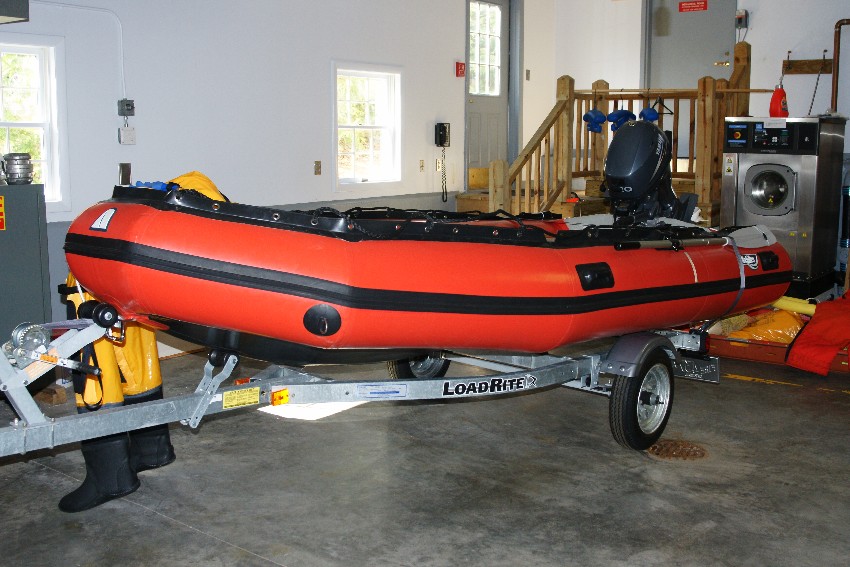 FORMER
COTUIT MARINE-266
2005 21' Edge Water with Yamaha 150 HP.
"Bennett W. Dottridge"
To be retired in Spring 2018
Replaced by 29' Metal Shark boat.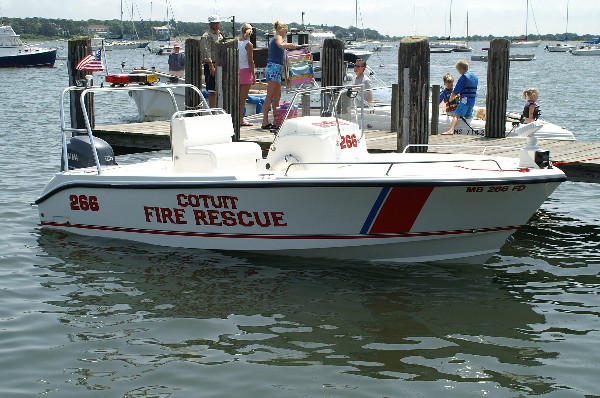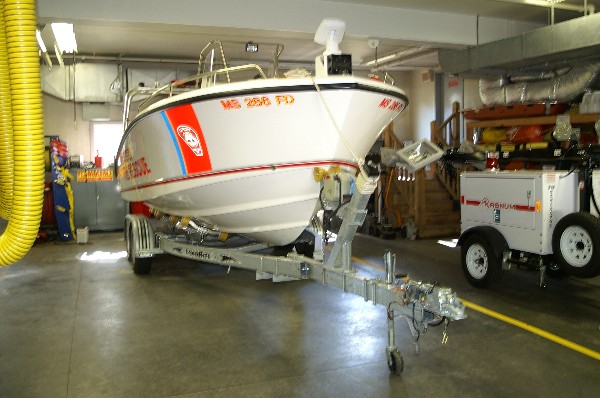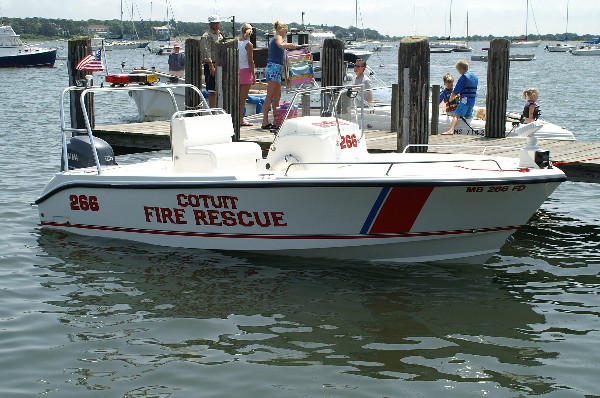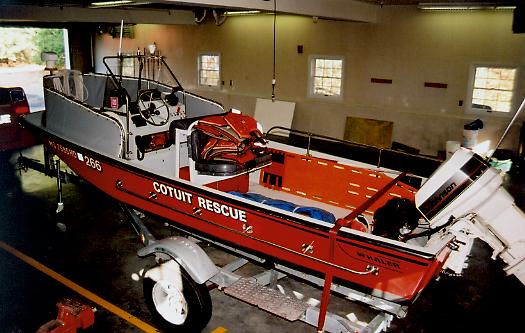 FORMER
COTUIT BOAT 266
1980's Boston Whaler 16 foot rescue boat served until 2005
<![if !vml]>
<![endif]>
Cape Fire / Rescue Boats
Cape Fireboats Cape Boats 1 Cape Boats 2 Cape Boats 3
Islands Boats Plymouth County Boats

RETURN TO

FIREBOATS

FROM


Copyright
Britt Crosby
CapeCodFD.com