CapeCodFD.com Special Feature



Features Previous Next
Crosby Yacht Yard Fire Posted 01/03/2004. Updated Dec 5, 2012
Photos by Britton Crosby
P1 P2 P3 P4 P5 P6 P7 P8 P9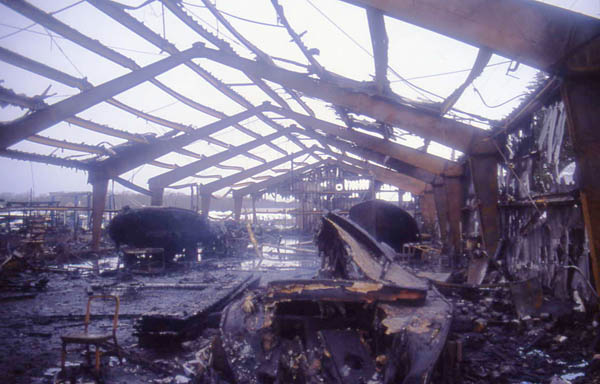 Daylight brought the reality of the destruction.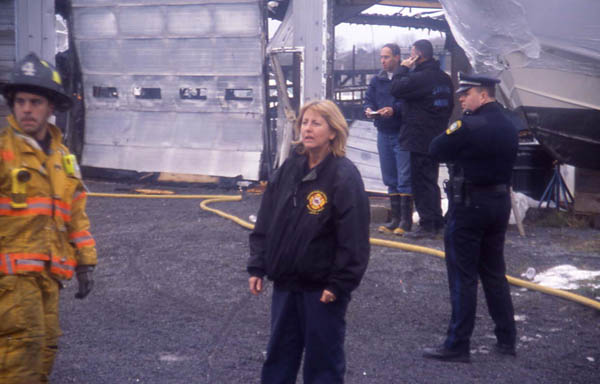 COMM Dispatcher Robyn Crosby stops by the scene after a long night to check out the destruction.

The State Fire Marshall's Office ISU (Incident Support Unit) responded to the scene in the morning and served as
a base for investigators for two days. The vehicle is equipped with sophisticated communications and support
equipment.

The remains of Shed 3 and the exposures on side 2 Oyster Harbors Marine.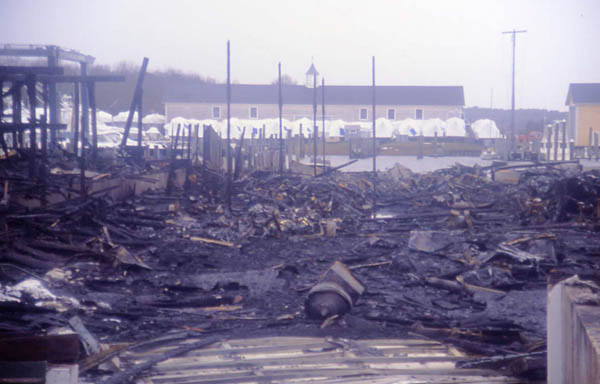 Shed 3 was completely destroyed. Oyster Harbors Marine's new (un-sprinklered) storage sheds on Little Island
are visible.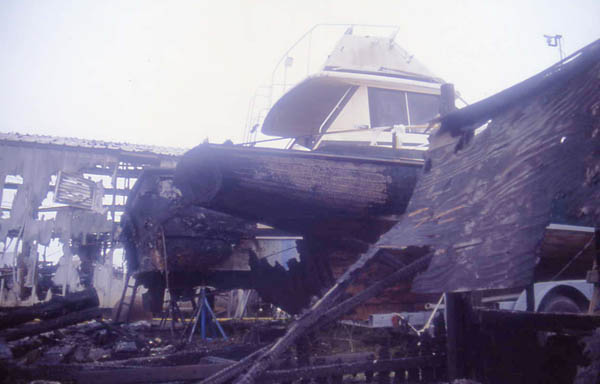 The sterns of several boats were damaged severely, but the boats survived. These were the boats on side 1 that
were involved in the early photos of the fire.


The wooden stern of this sail boat is charred, but the boat survived.



The black hole left by the destruction of Shed 3.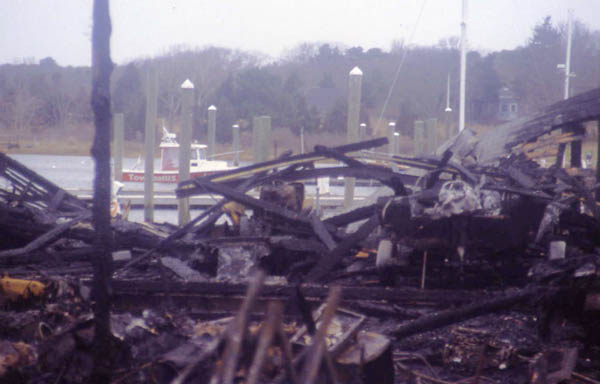 The remains of a boat and the Crosby Yacht tractor smolder in the remains of Shed 2.

Firefighters remained on scene all day wetting down hot spots.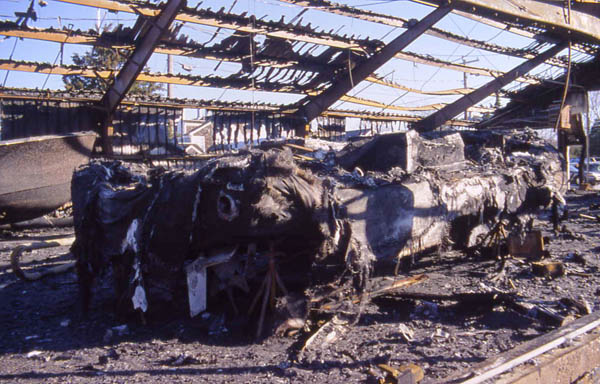 The remains of a fiberglass power boat in Shed 4.

The remains as viewed from the point where Shed 2, 3, and 4 met. Only about 5 feet separated the buidlings
from each other.

Shed 3 and Shed 2.