CapeCodFD.com


COMM FIRE RESCUE
THE PASSING OF COMMAND



Chief John M Farrington Retires
Chief Michael Winn Sworn In
June 28, 2013
[ P1 ] [ P2 ] [ P3 ] [ P4 ] [ P5 ] [ P6 ]
June 28, 2013 will be remembered as a big day at the COMM Fire Department.
Well over a hundred attended the ceremony paying tribute to Chief John Farrington
upon the completion of 48 years as a member of the fire department, the last 40 years
as fire chief.
In addition, Kathy Loveridge, Chief Farrington's Administrative Assistant
for the past 28 years, was recognized as she is also retiring.
Unable to attend the event, but also soon to retire is long time department
member and Deputy Chief Phil Field.
COMM Fire Department's new Fire Chief Michael Winn was sworn in and
welcomed by the public, friends, family, and the membership of his new department.
This feature looks back at Chief Farrington's career and the events of the day.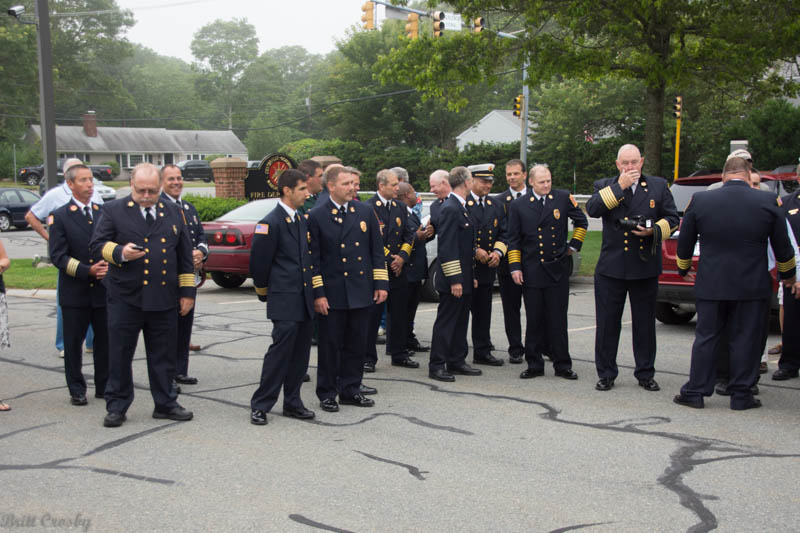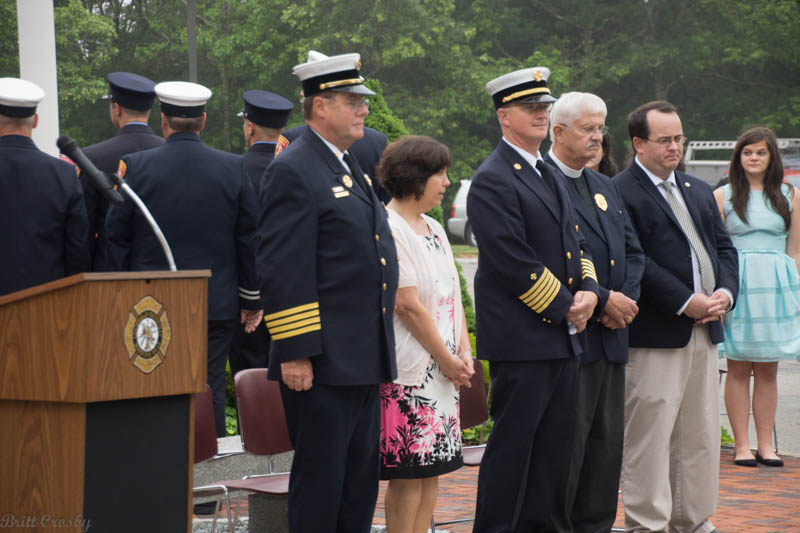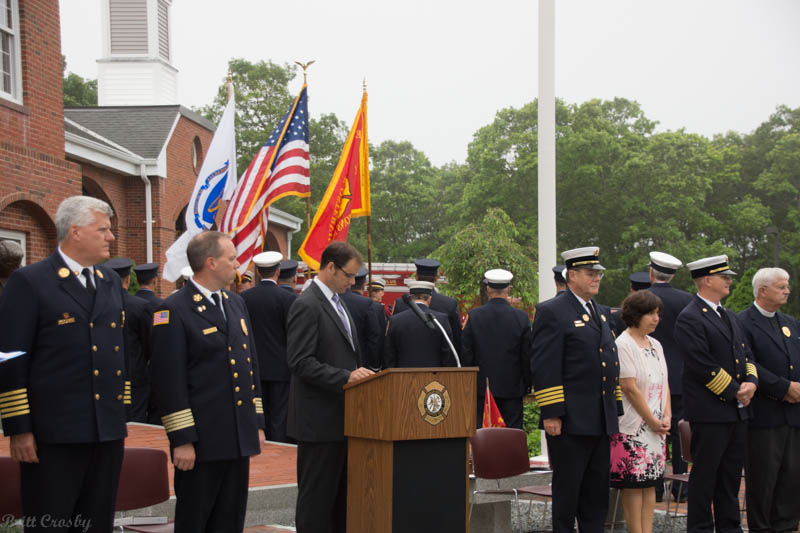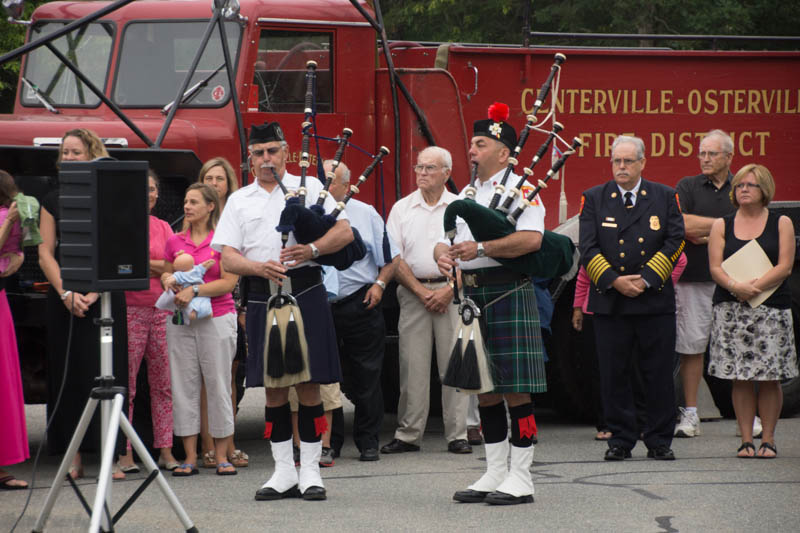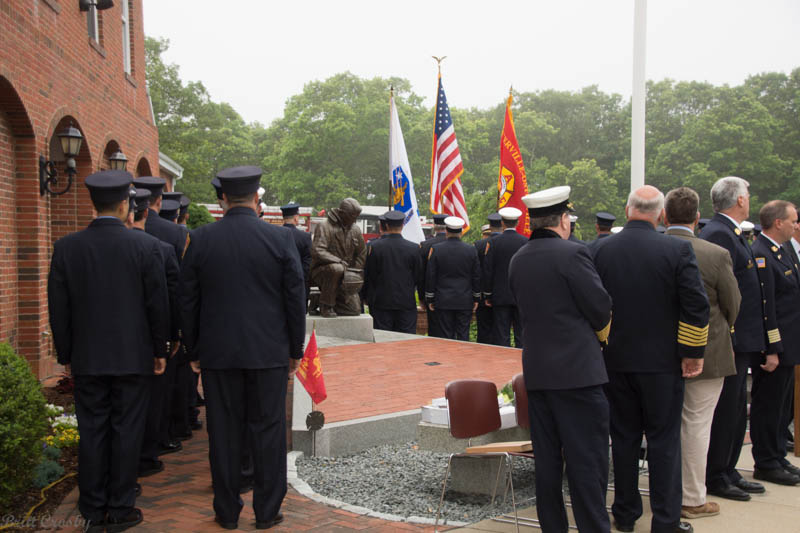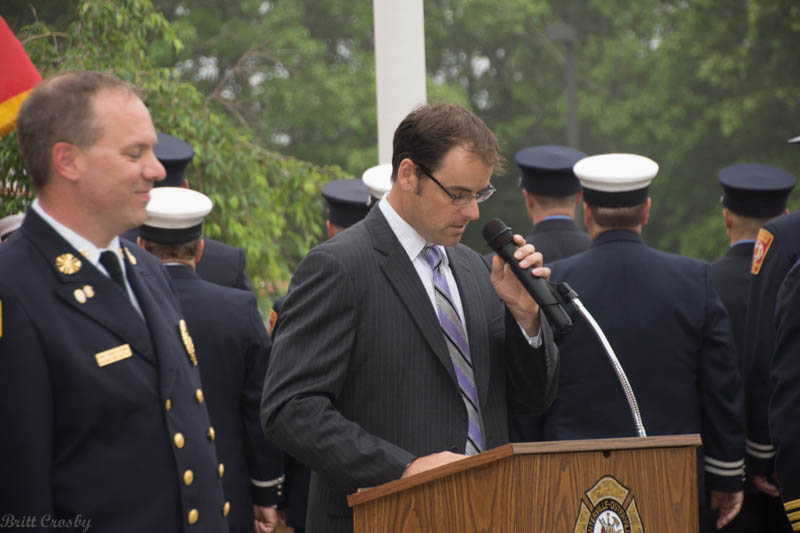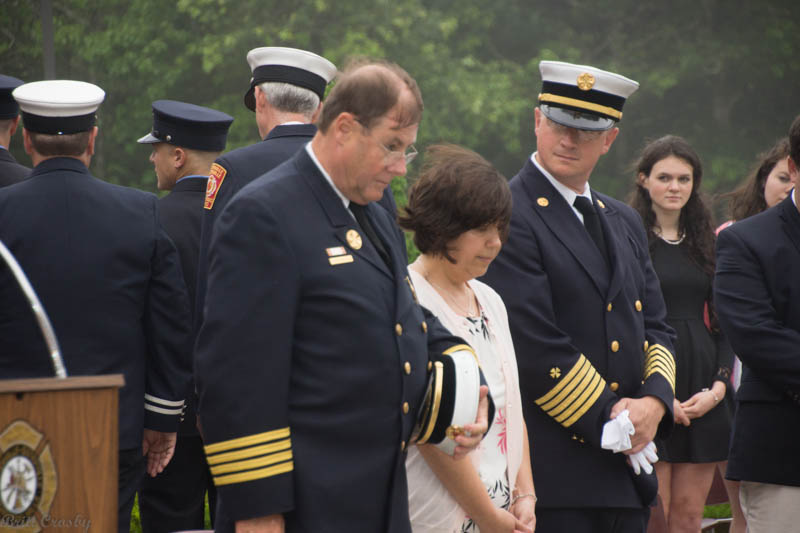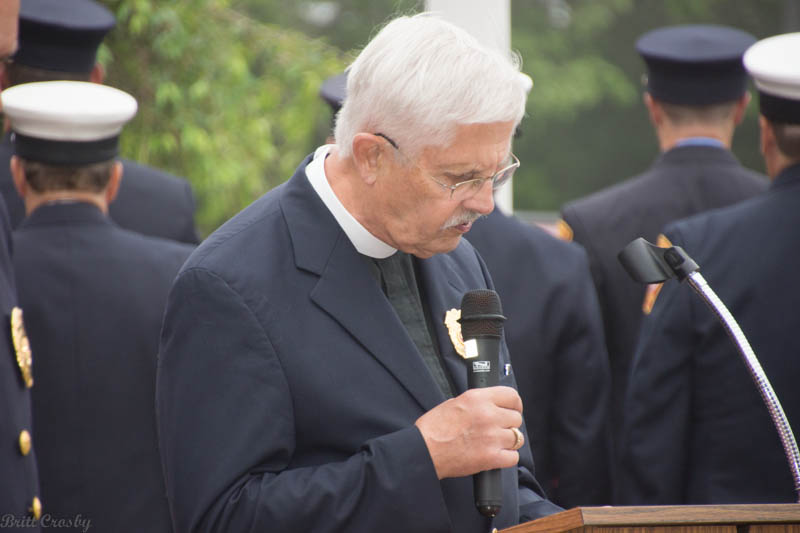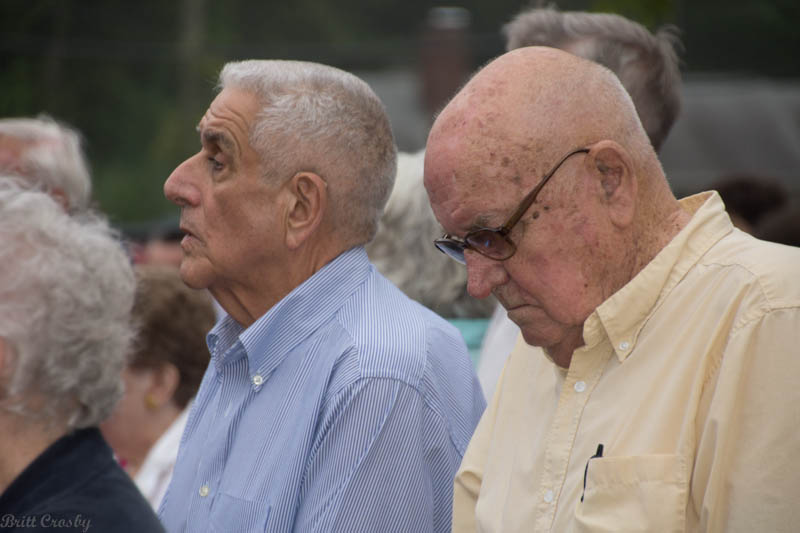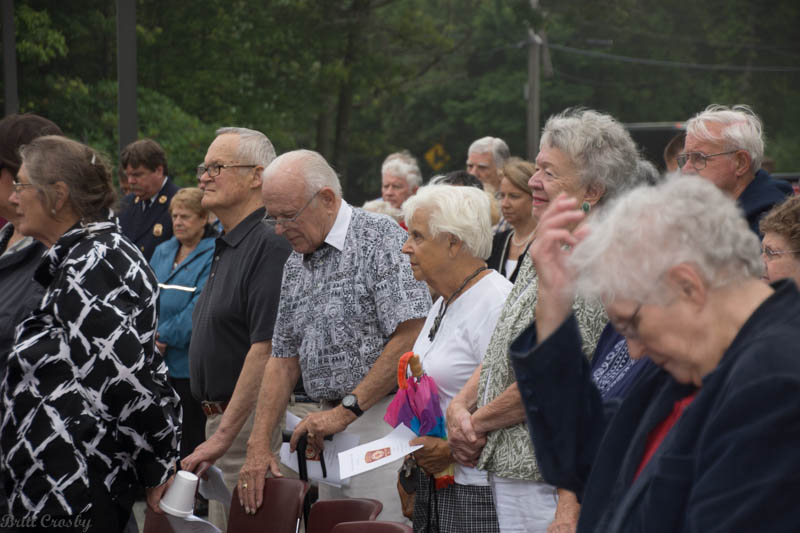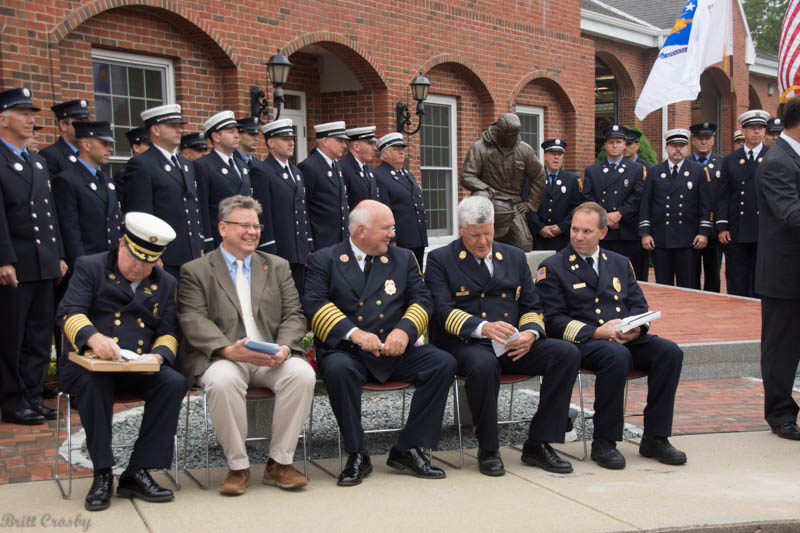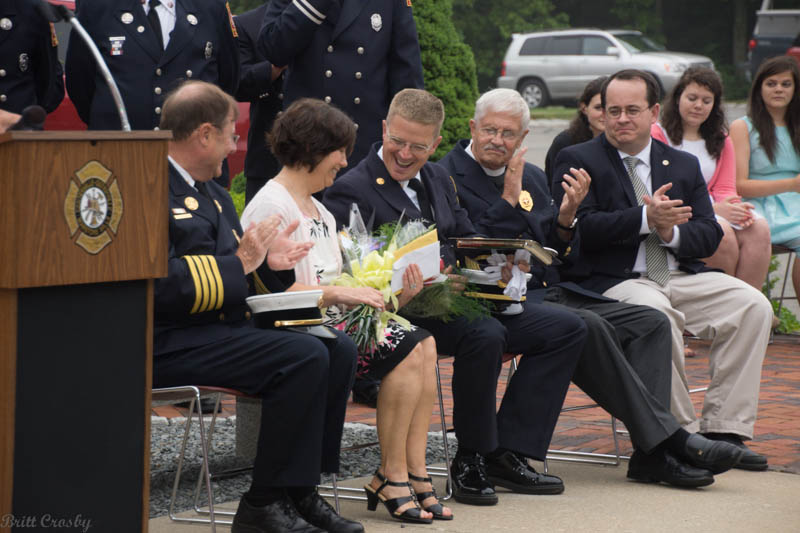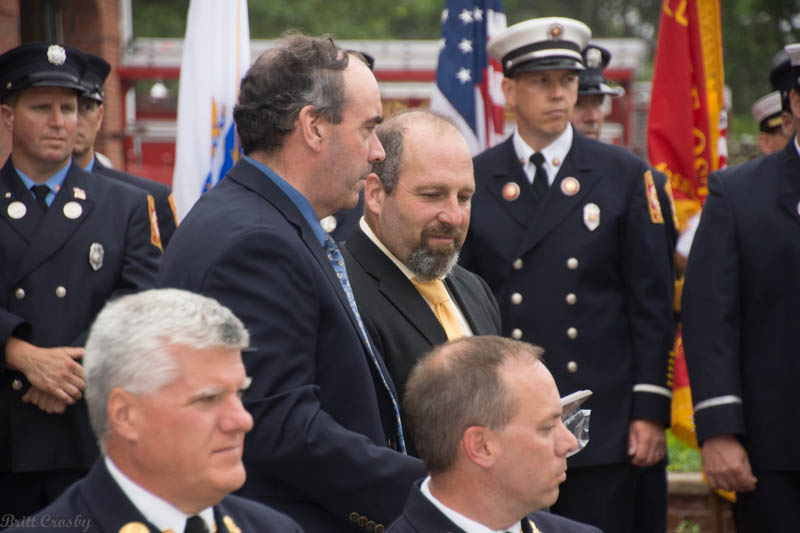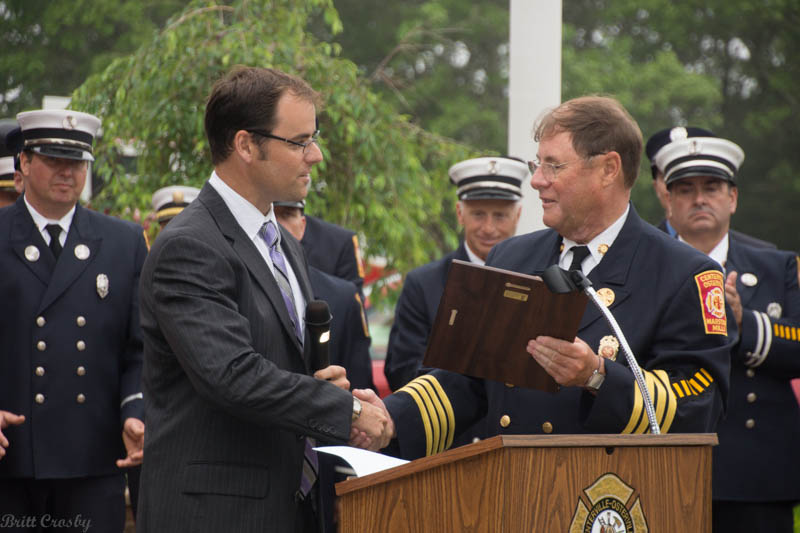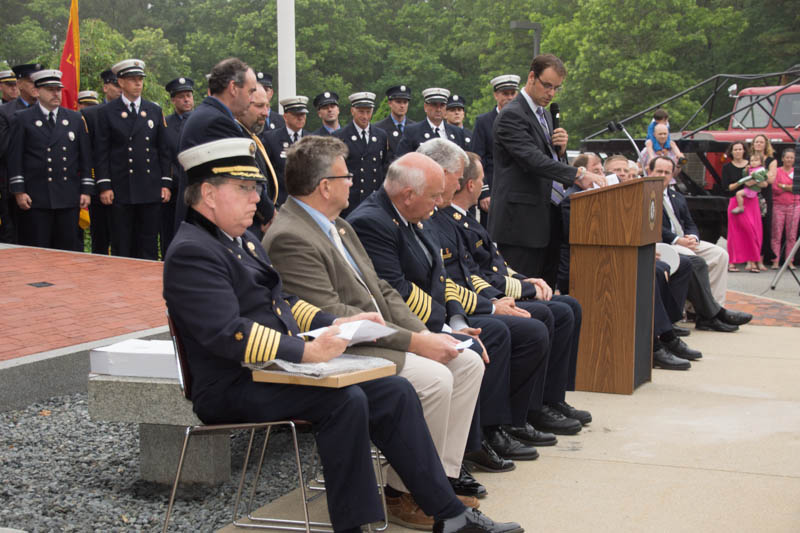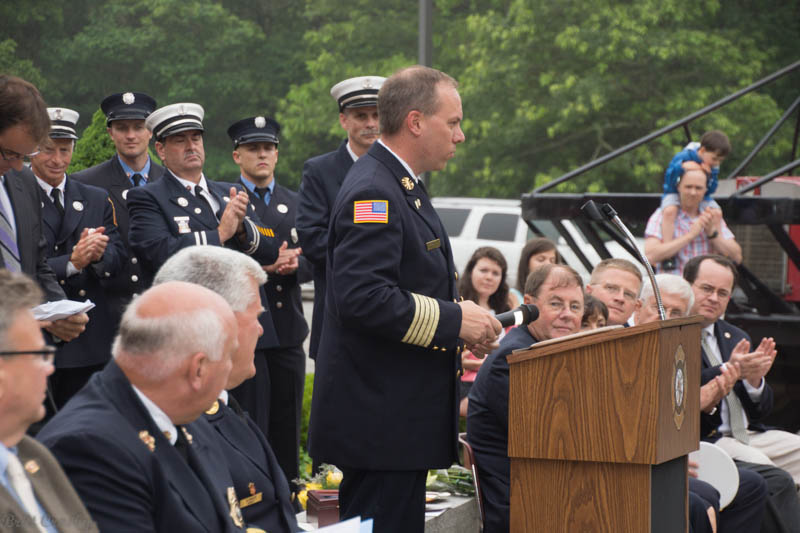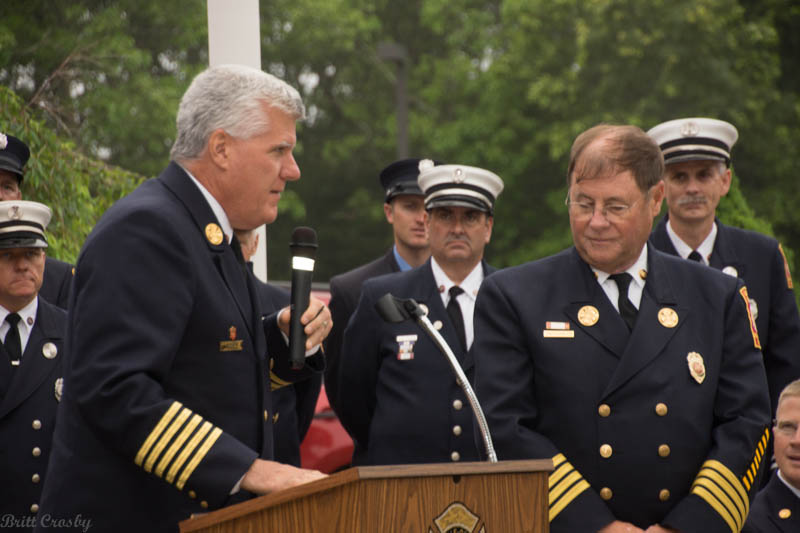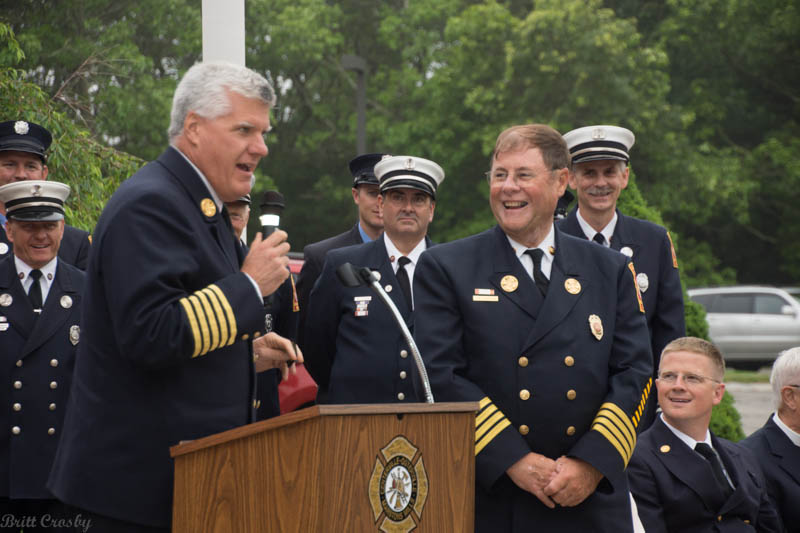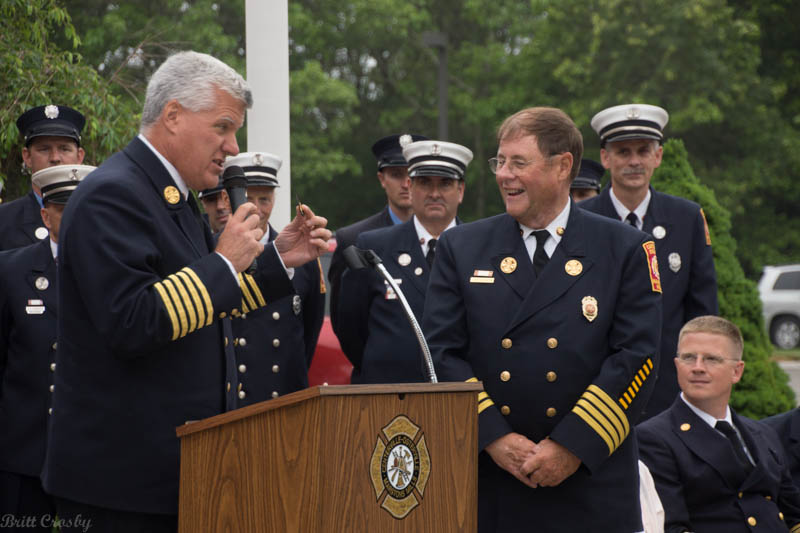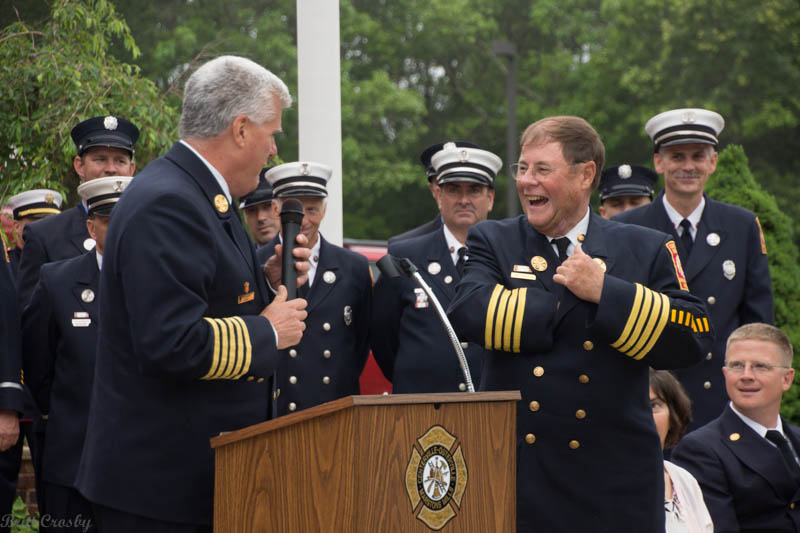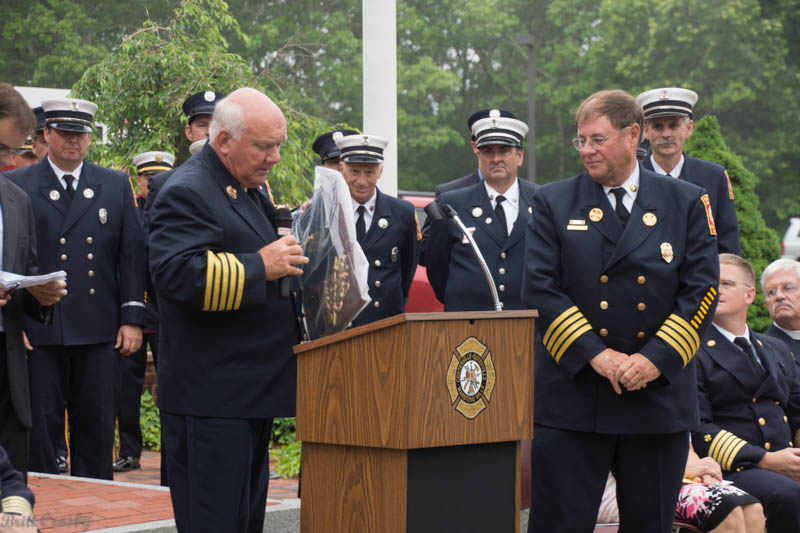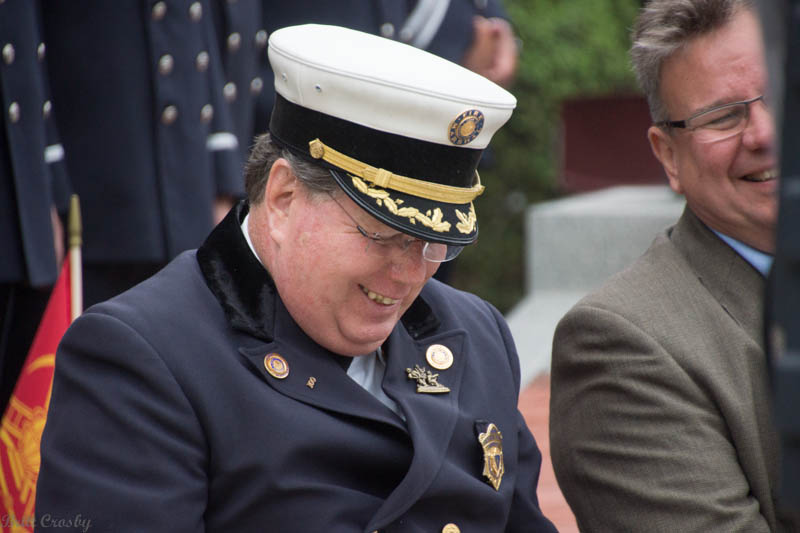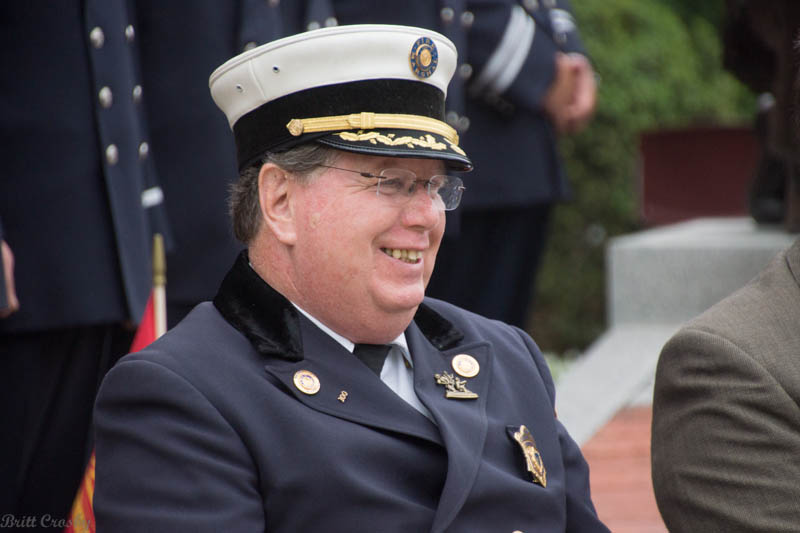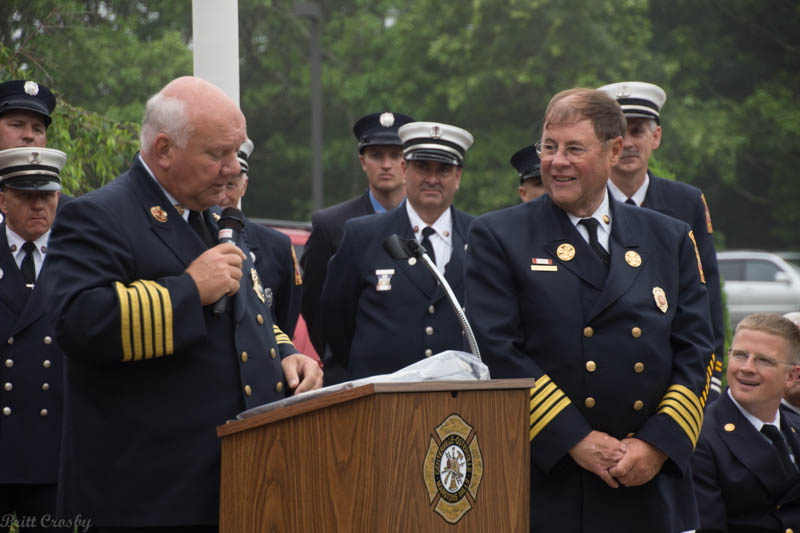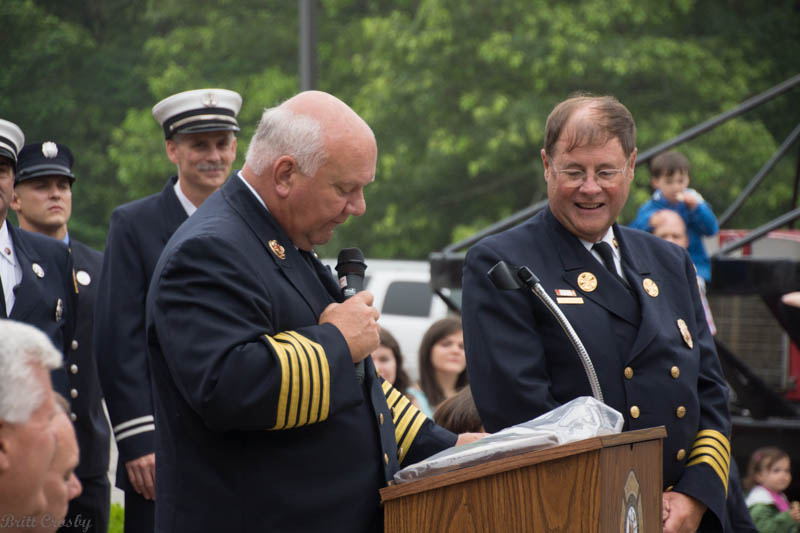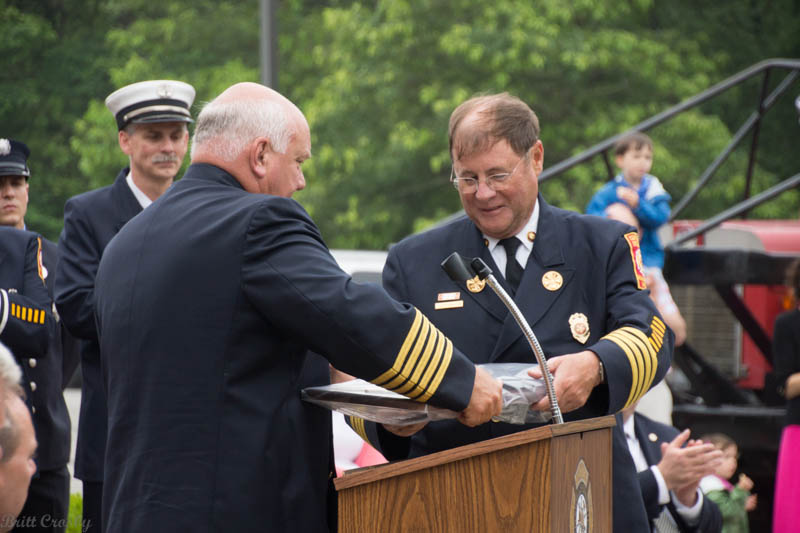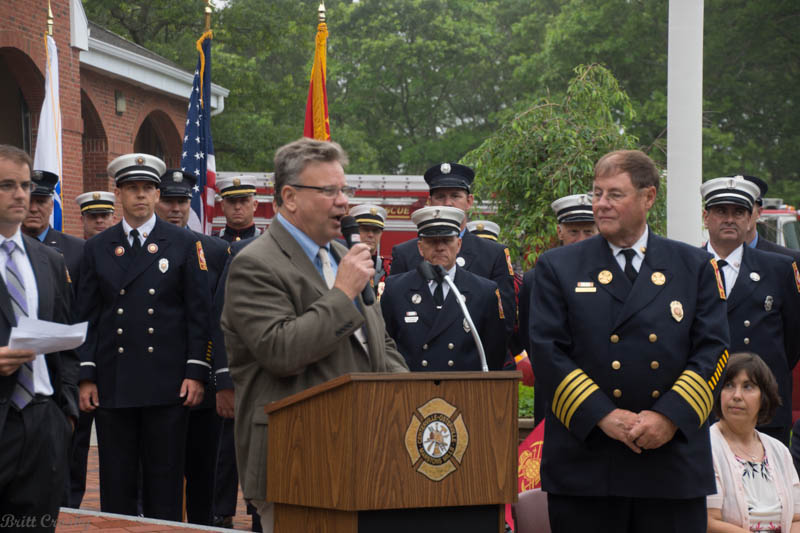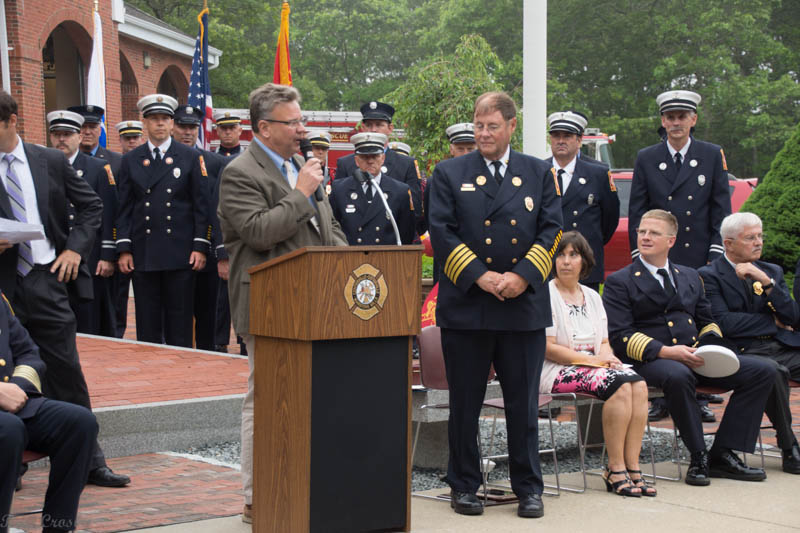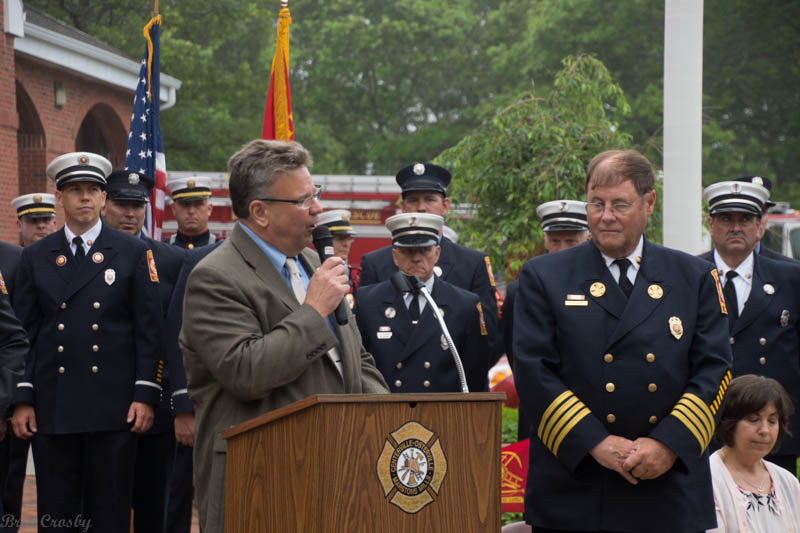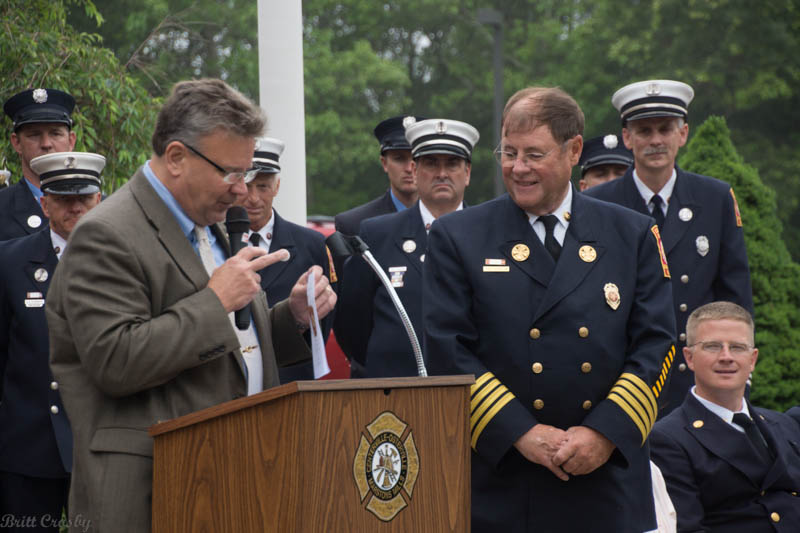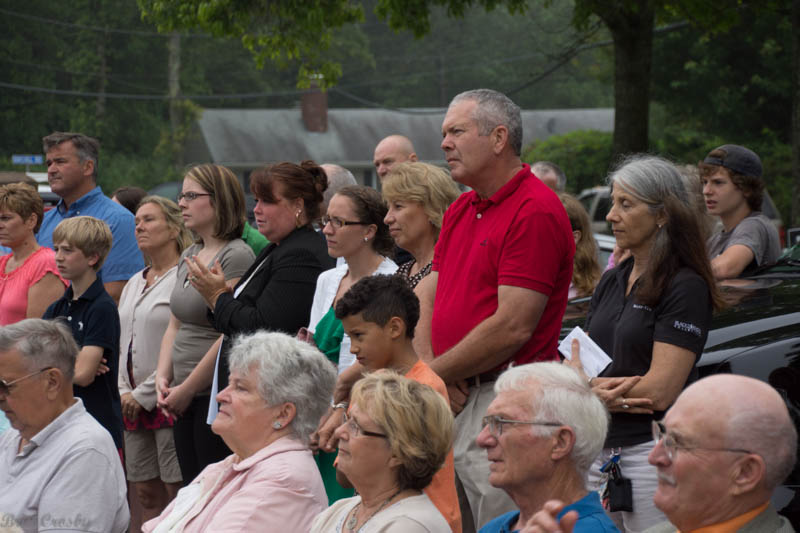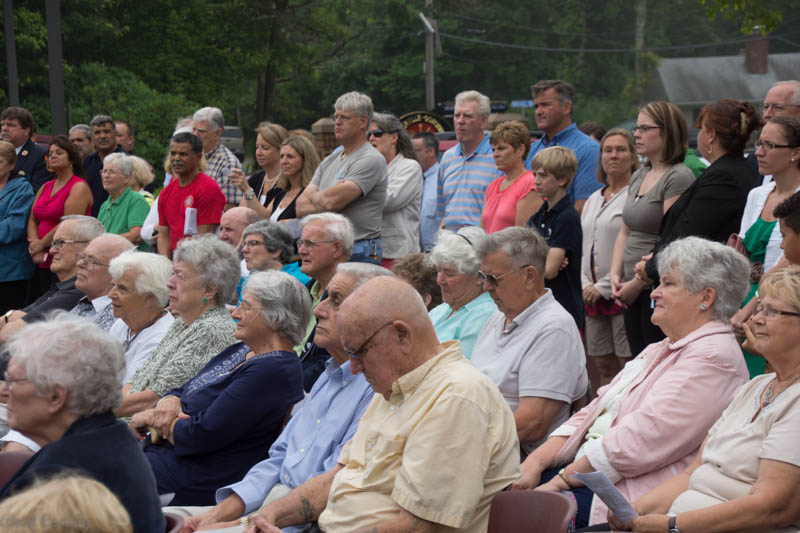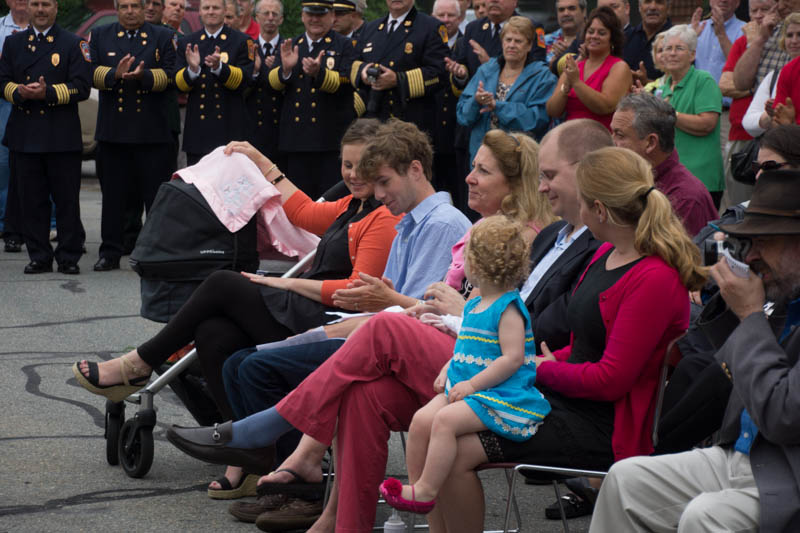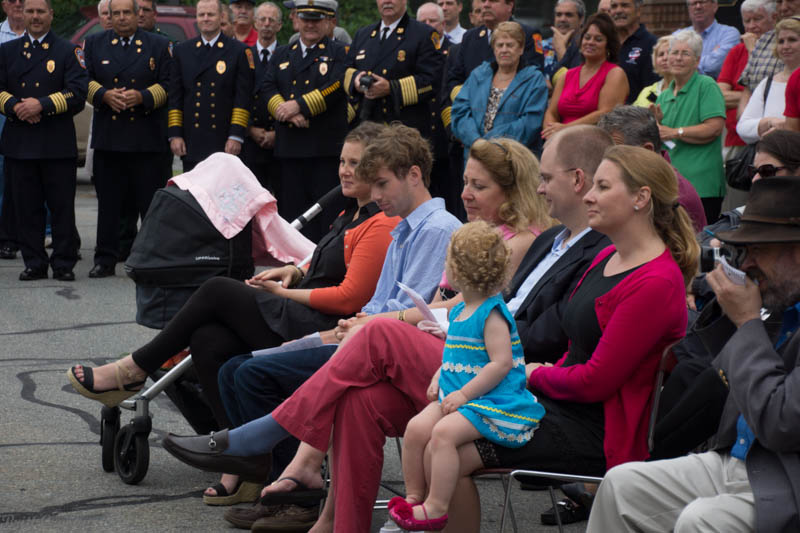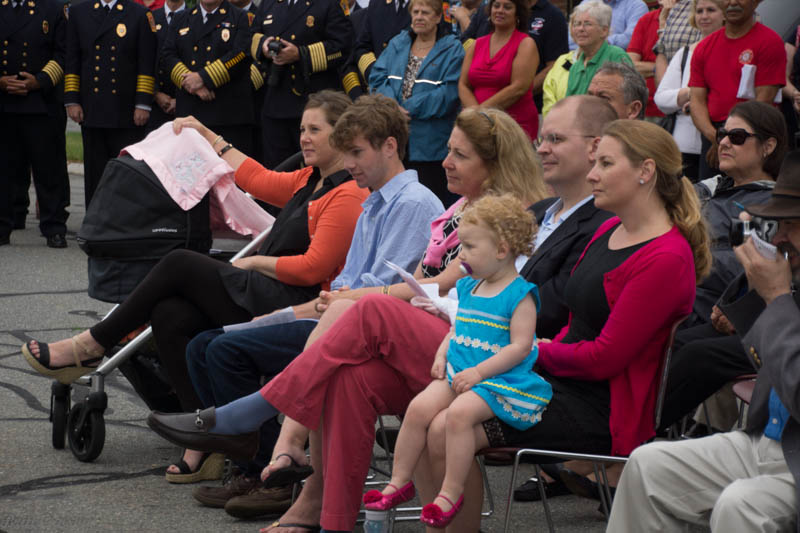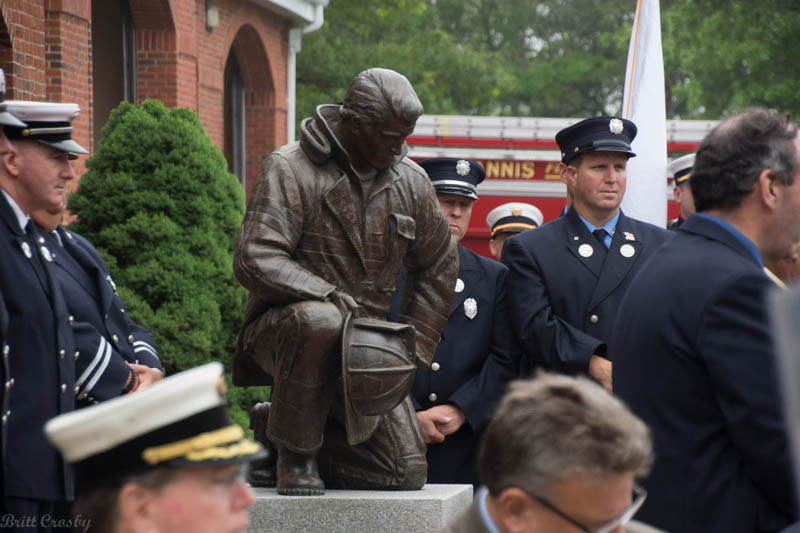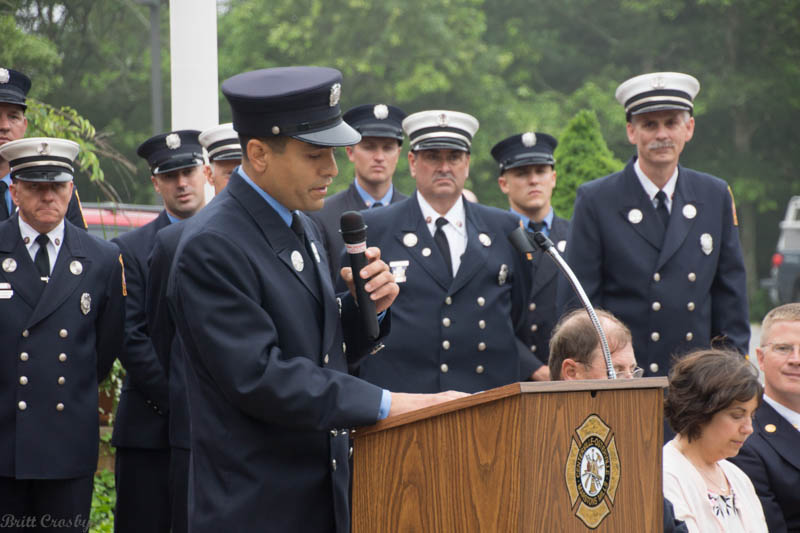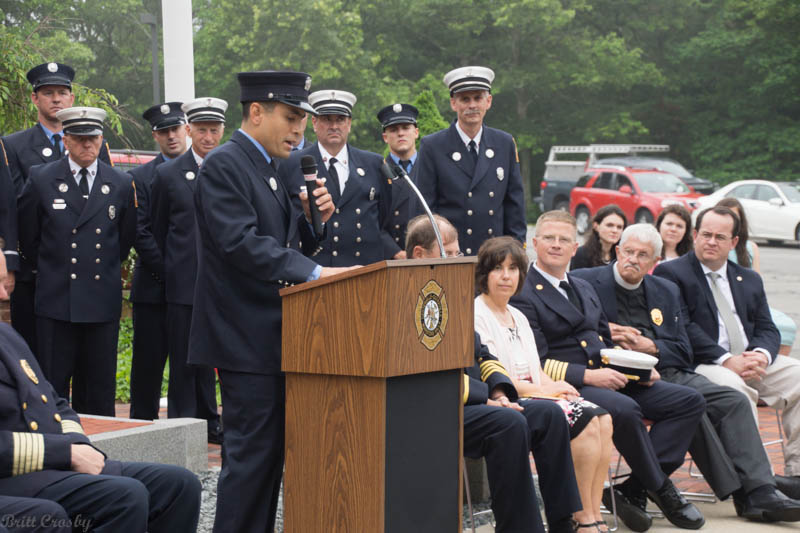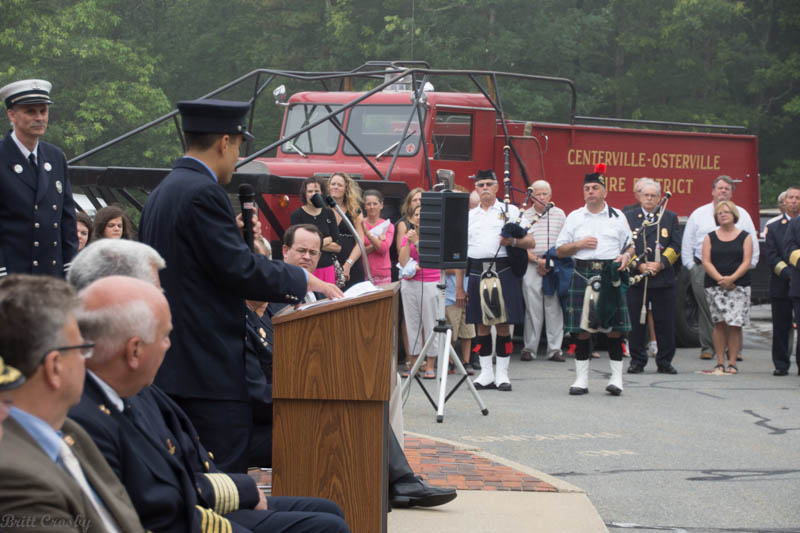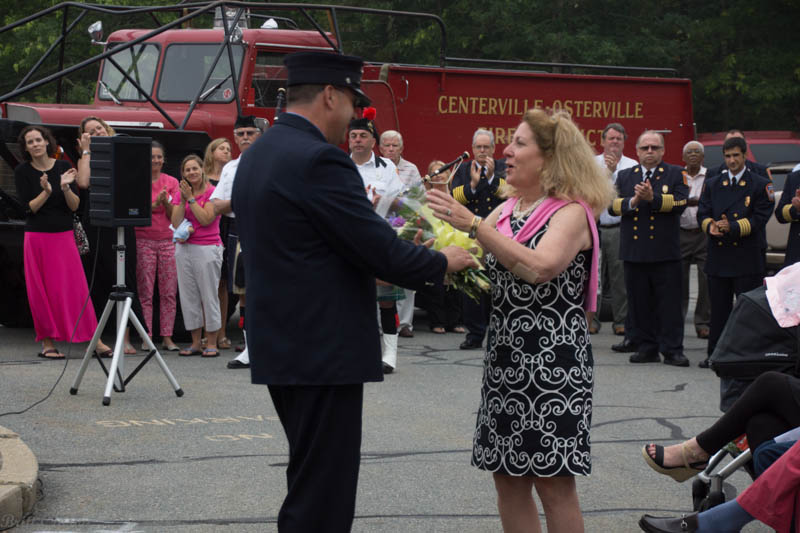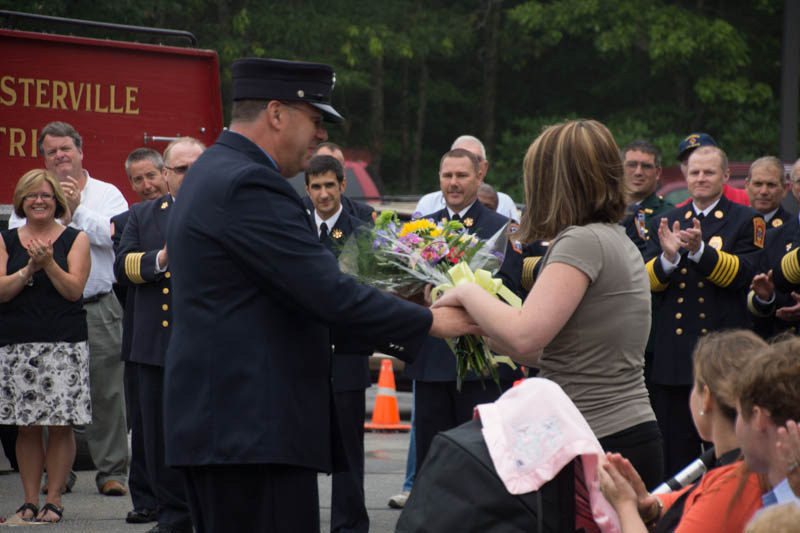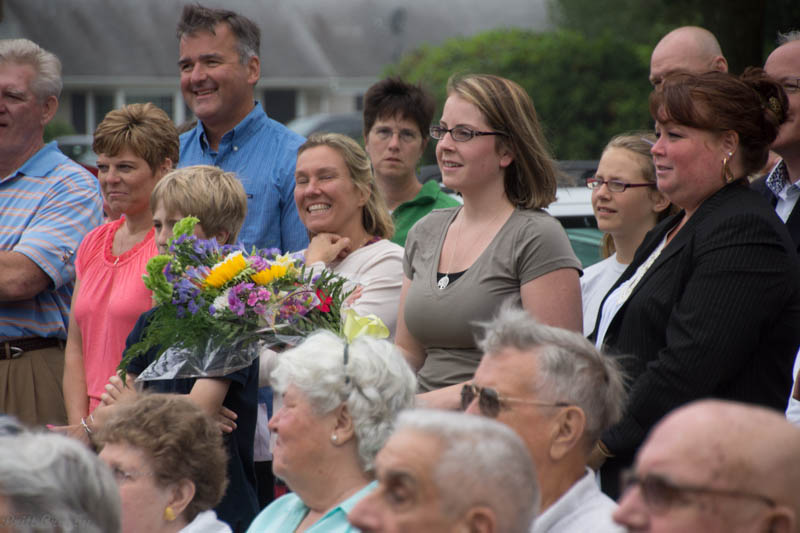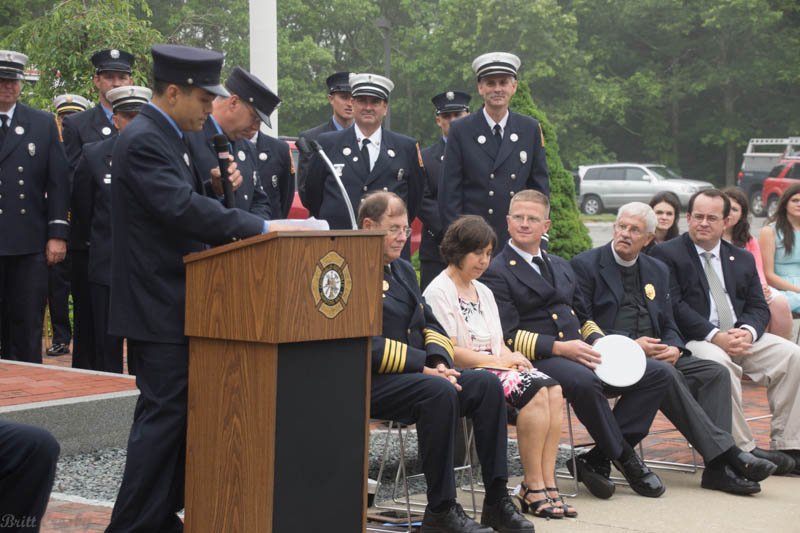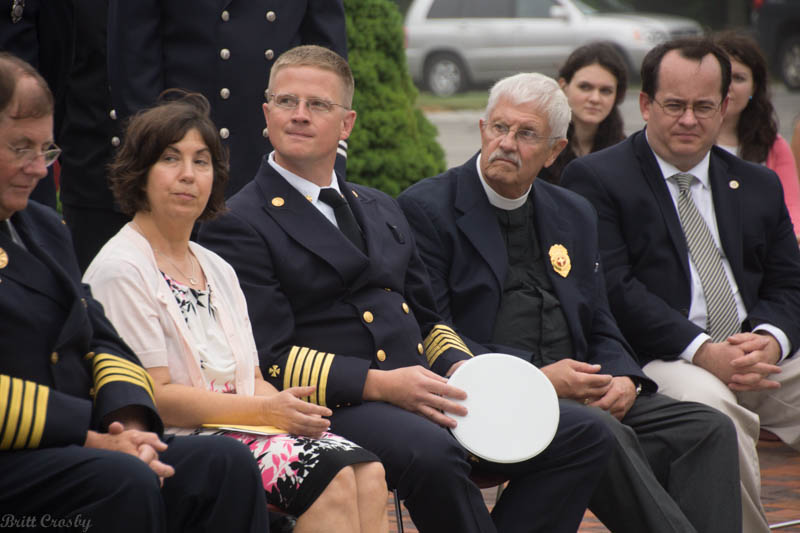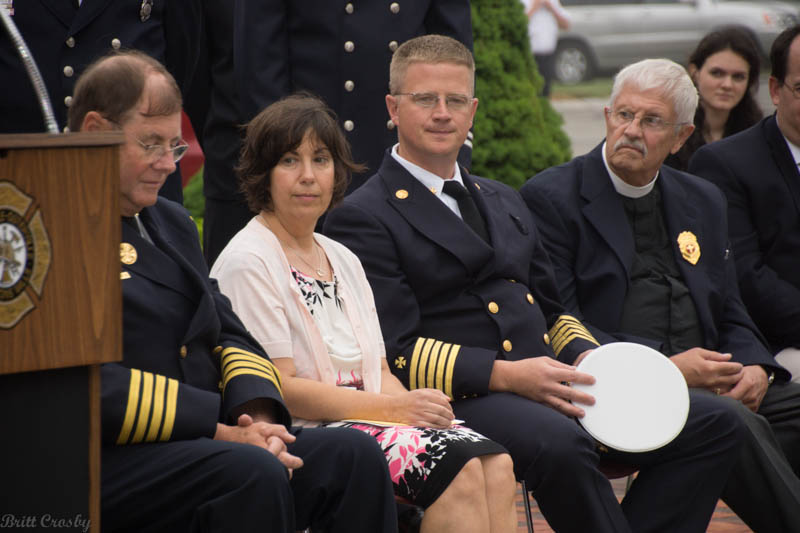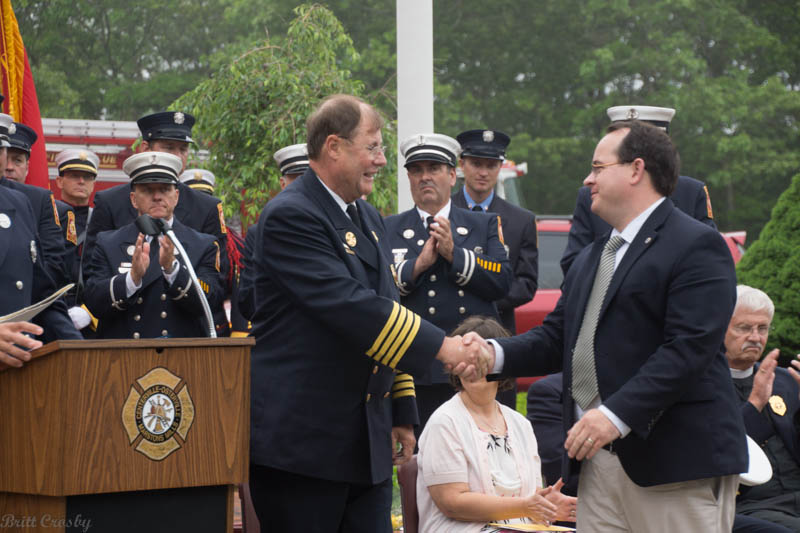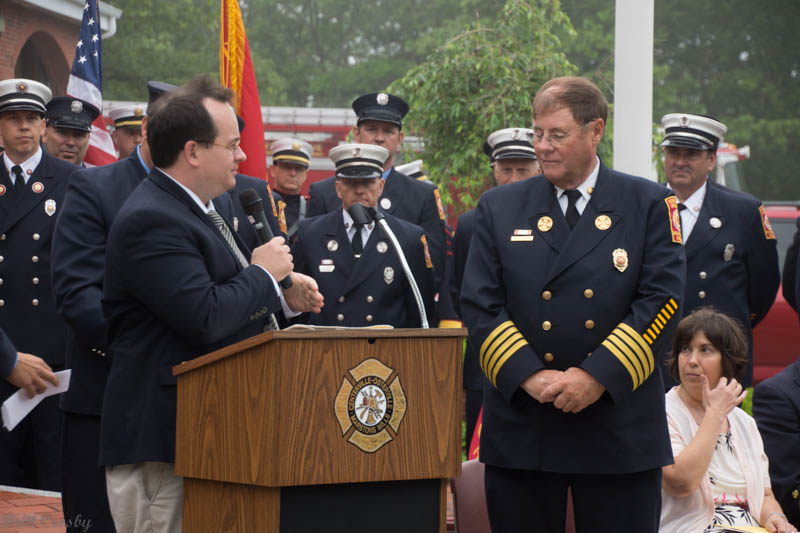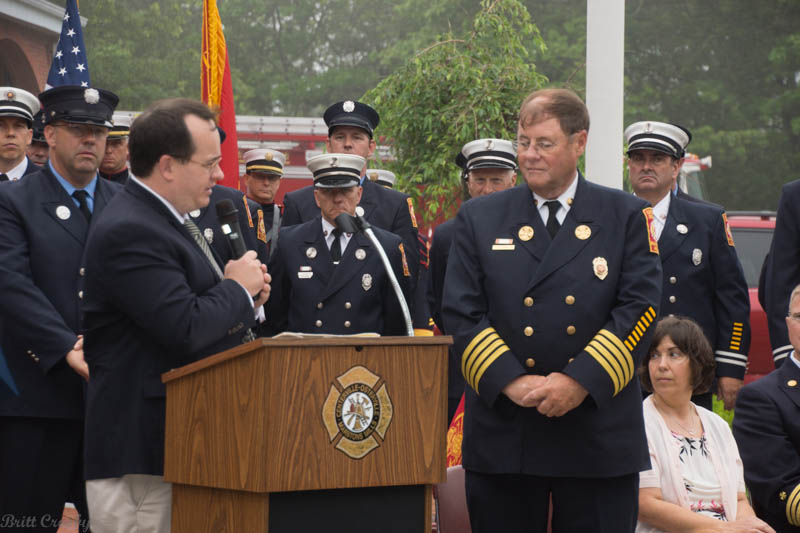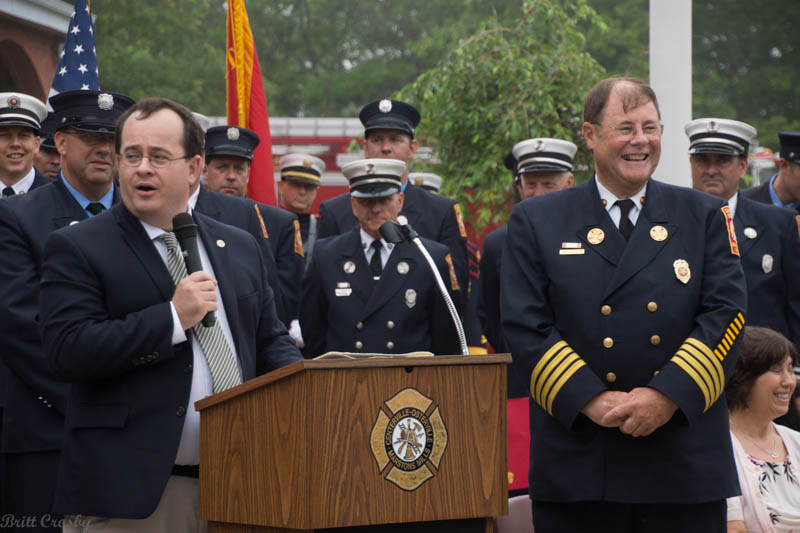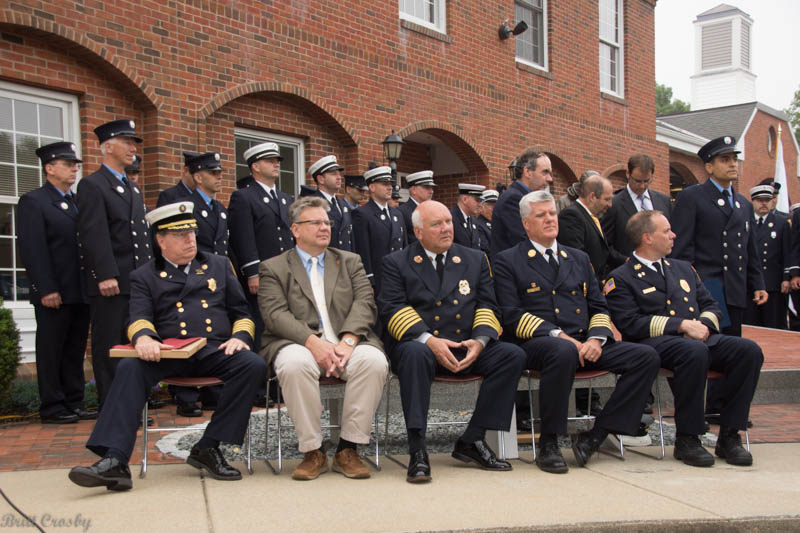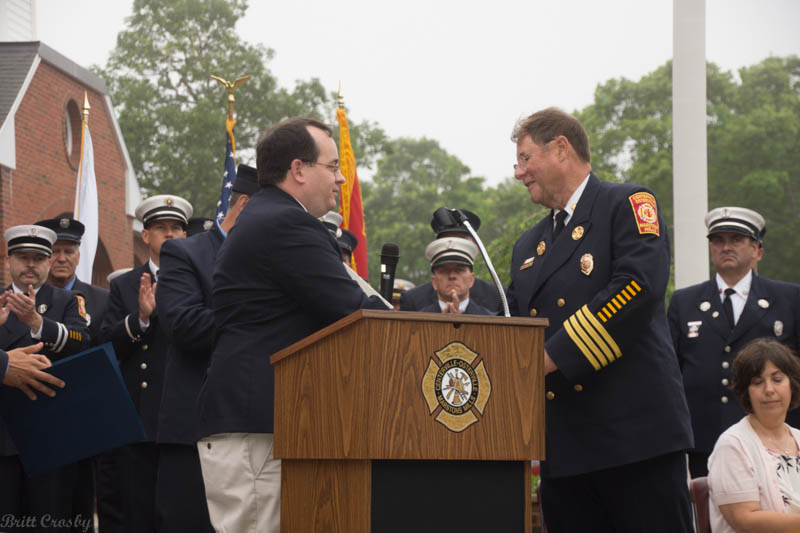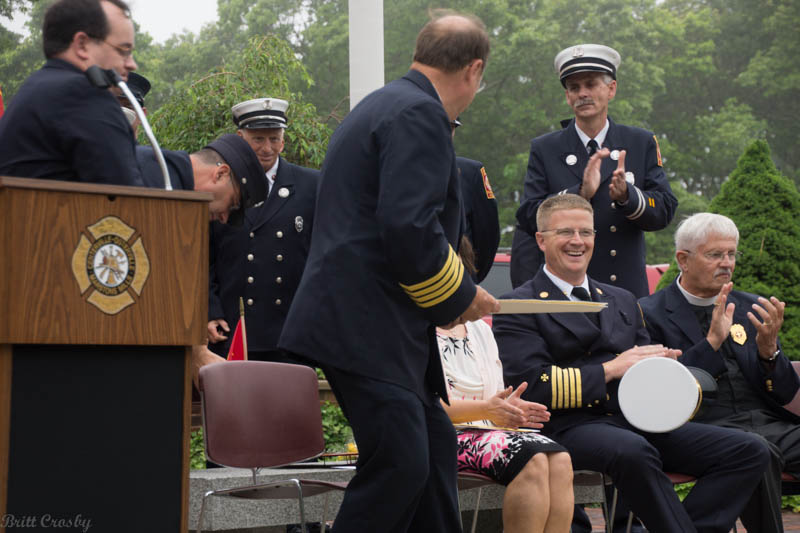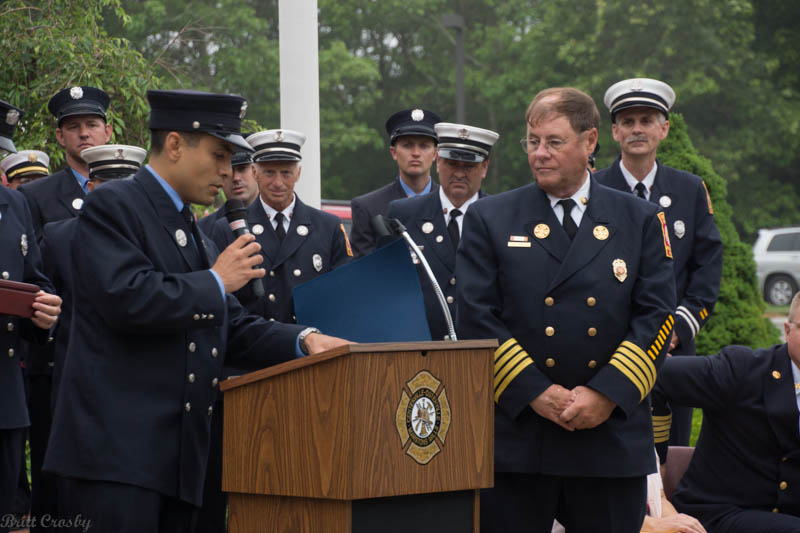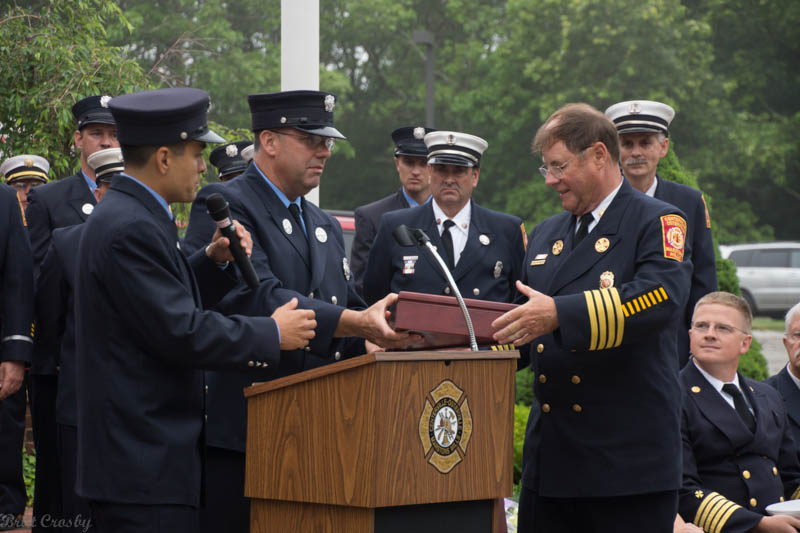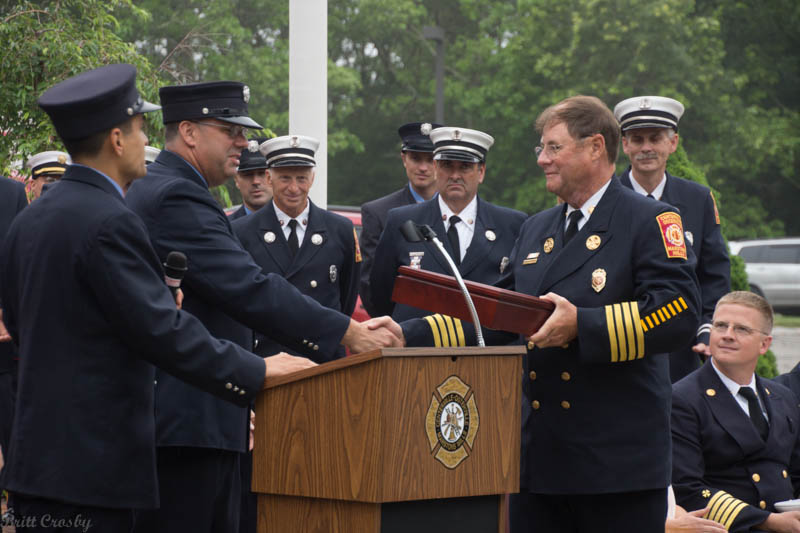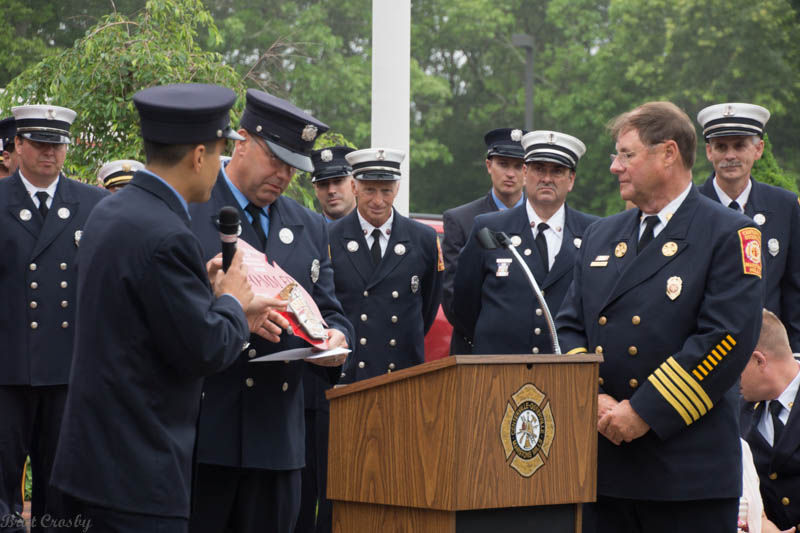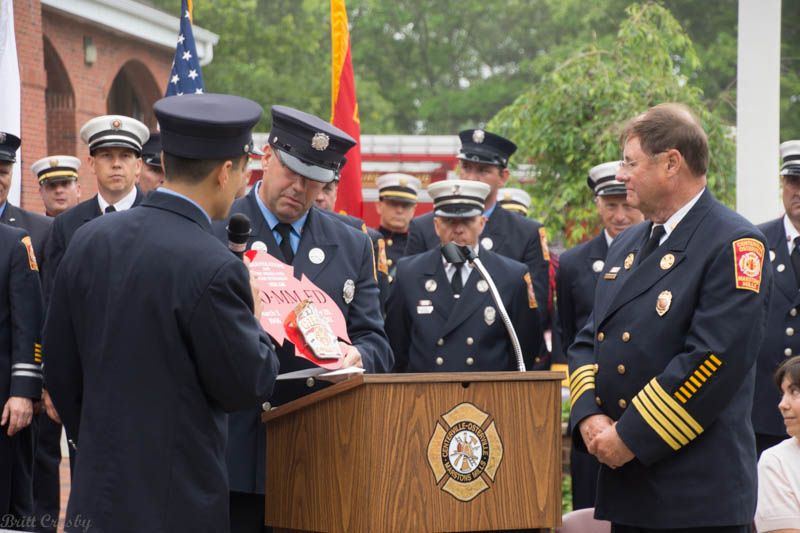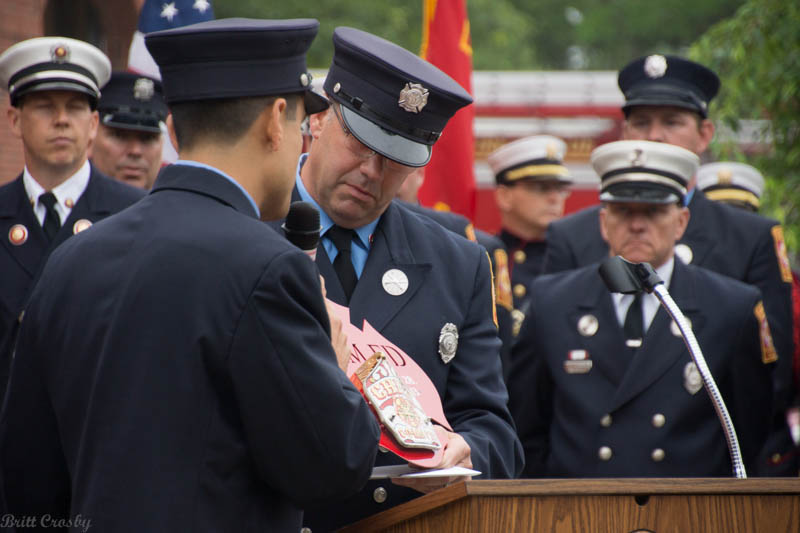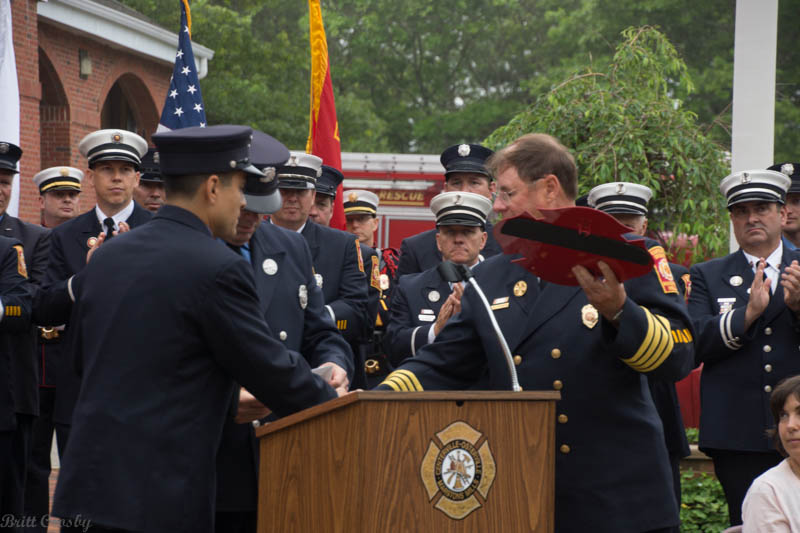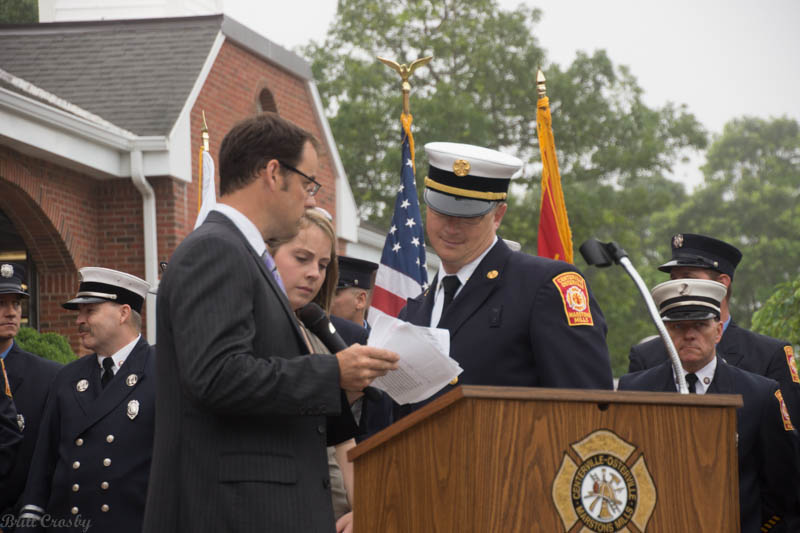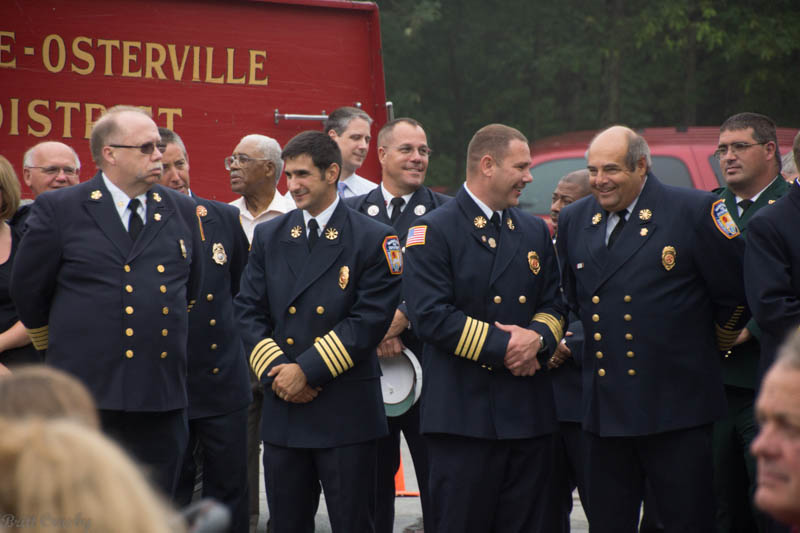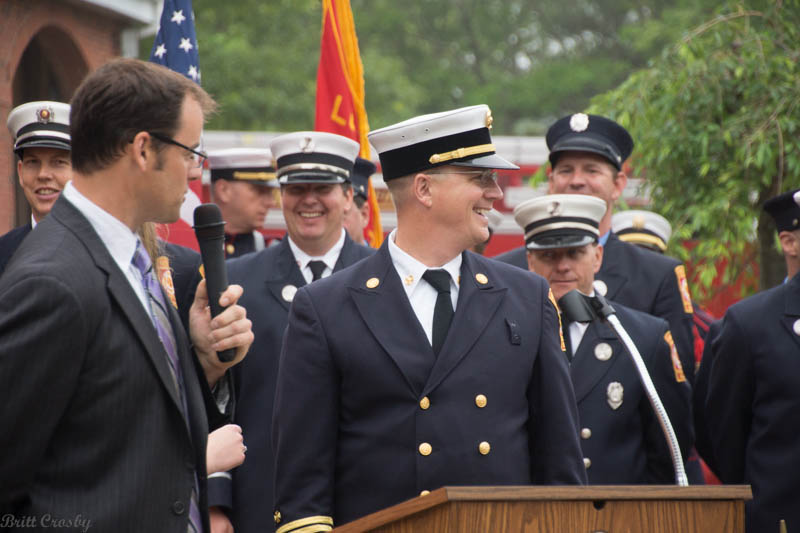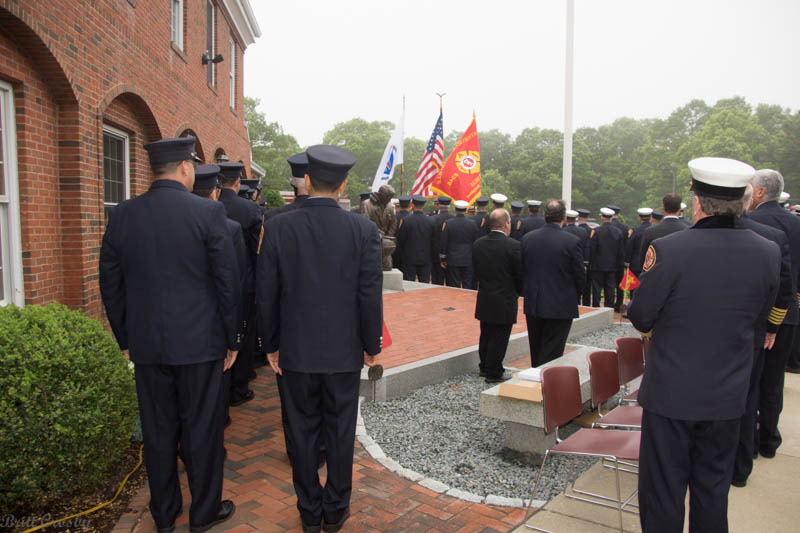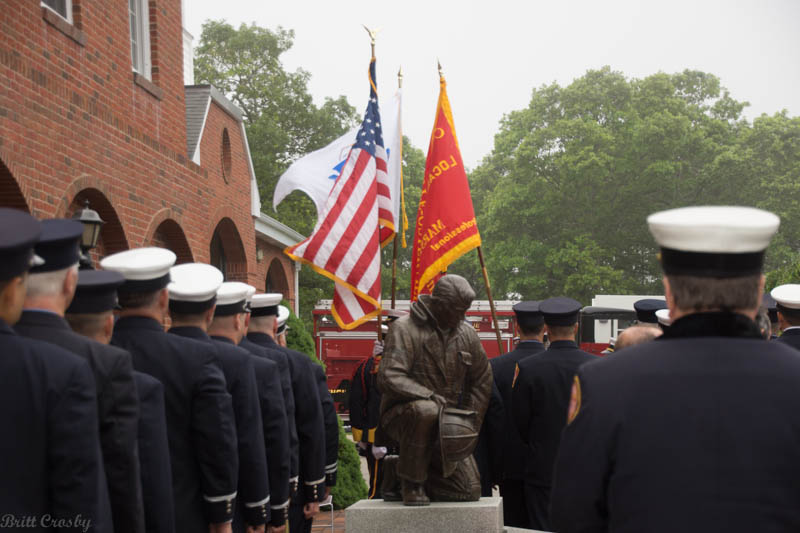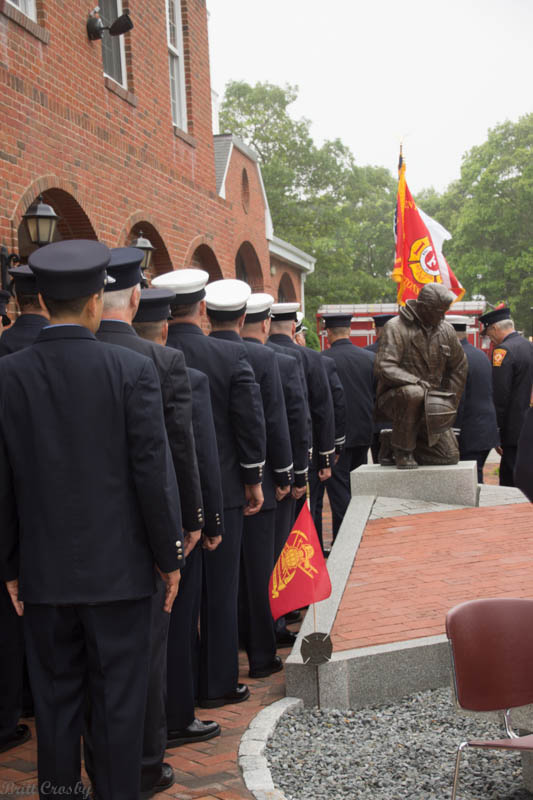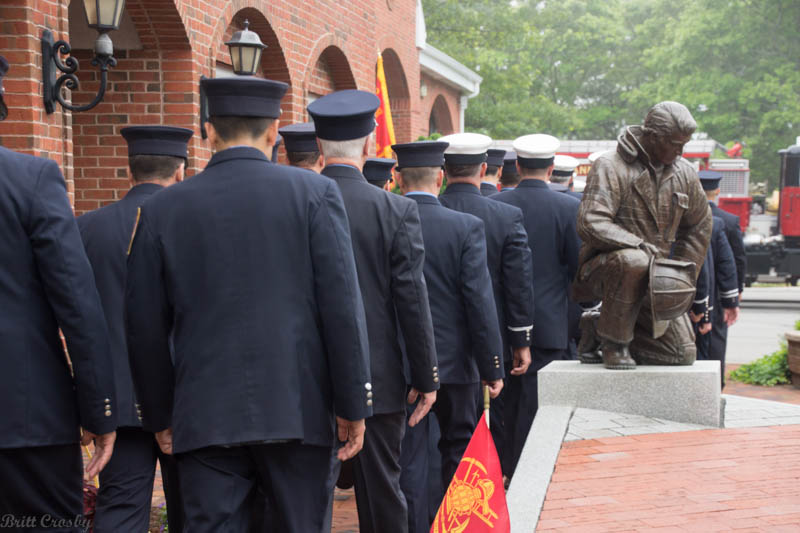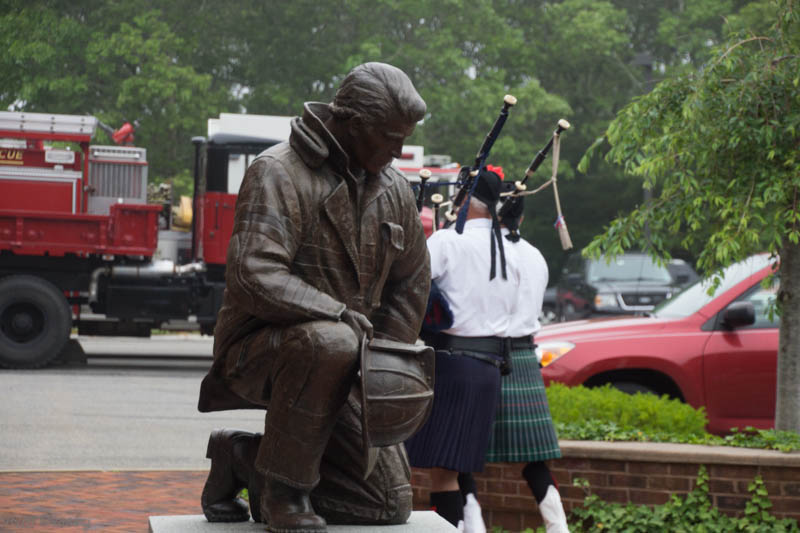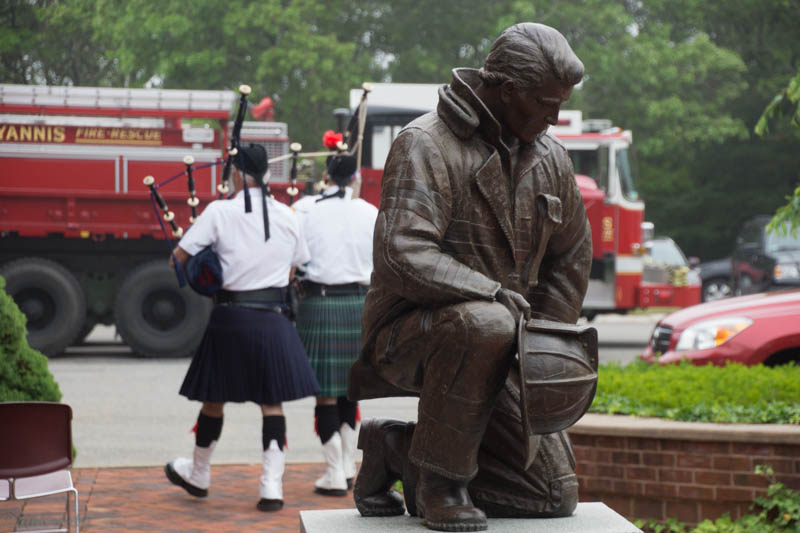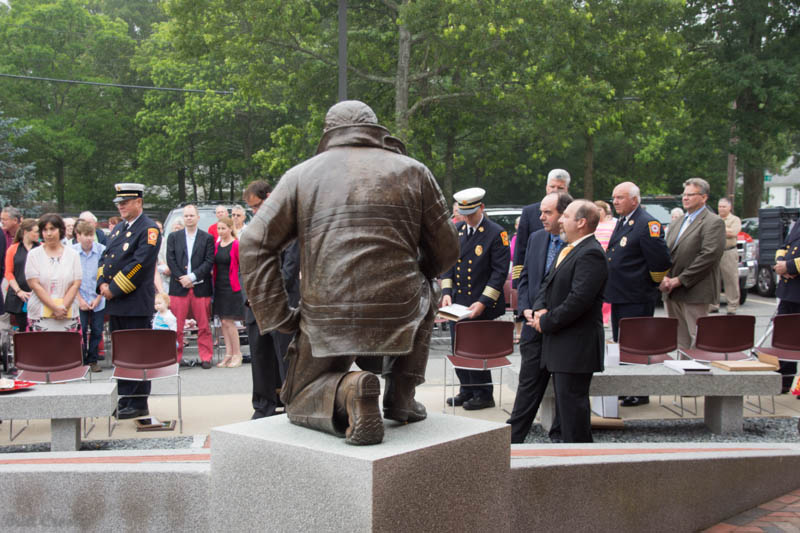 [ P1 ] [ P2 ] [ P3 ] [ P4 ] [ P5 ] [ P6 ]
CapeCodFD.com
2013