CapeCodFD.com


COMM FIRE RESCUE
THE PASSING OF COMMAND



Chief John M Farrington Retires
Chief Michael Winn Sworn In
June 28, 2013
[ P1 ] [ P2 ] [ P3 ] [ P4 ] [ P5 ] [ P6 ]
June 28, 2013 will be remembered as a big day at the COMM Fire Department.
Well over a hundred attended the ceremony paying tribute to Chief John Farrington
upon the completion of 48 years as a member of the fire department, the last 40 years
as fire chief.
In addition, Kathy Loveridge, Chief Farrington's Administrative Assistant
for the past 28 years, was recognized as she is also retiring.
Unable to attend the event, but also soon to retire is long time department
member and Deputy Chief Phil Field.
COMM Fire Department's new Fire Chief Michael Winn was sworn in and
welcomed by the public, friends, family, and the membership of his new department.
This feature looks back at Chief Farrington's career and the events of the day.
Chief John Farrington
Chief Farrington is one of the only chiefs to have been summoned mutual aid to the island of Nantucket
on April 1, 2007 when a large brush fire required apparatus, including brush breakers from the Cape
to be ferried to the island.
COMM Breaker 316 first off the ferry.
The chief flew to the island and assessed the fire ahead of apparatus.
Chief Farrington in red vest at a fire in Mashpee.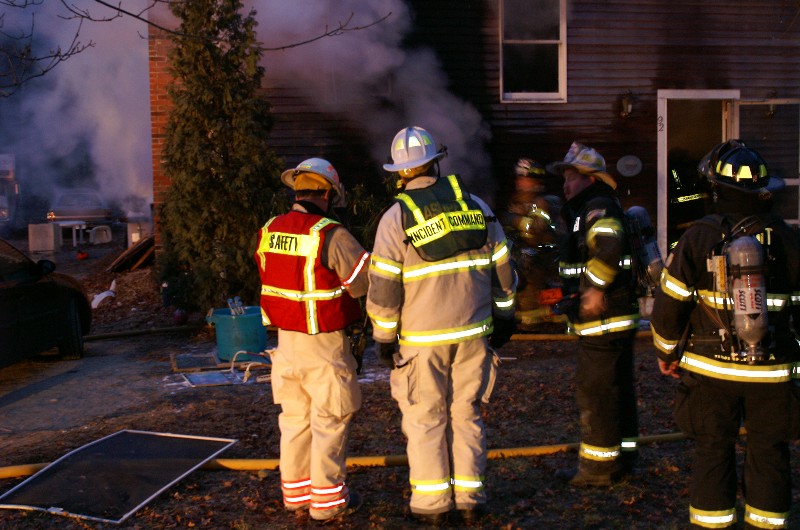 A house fire in Centerville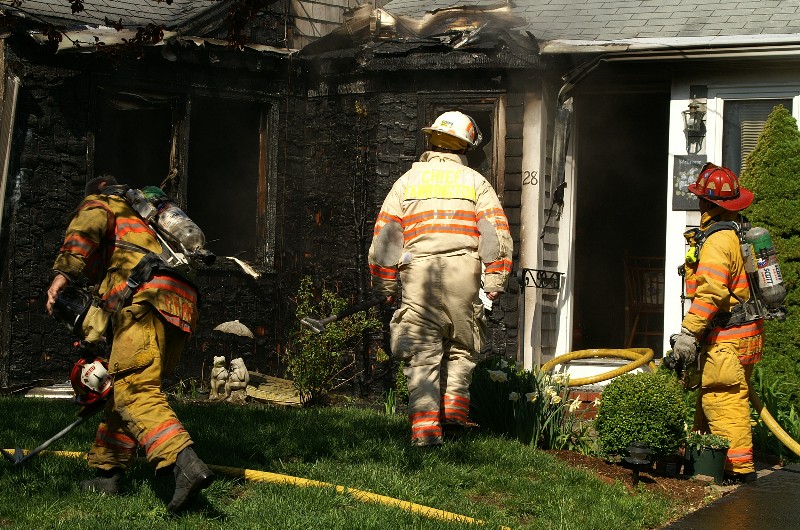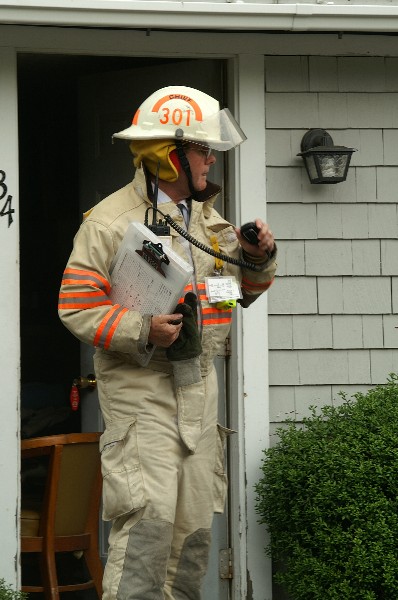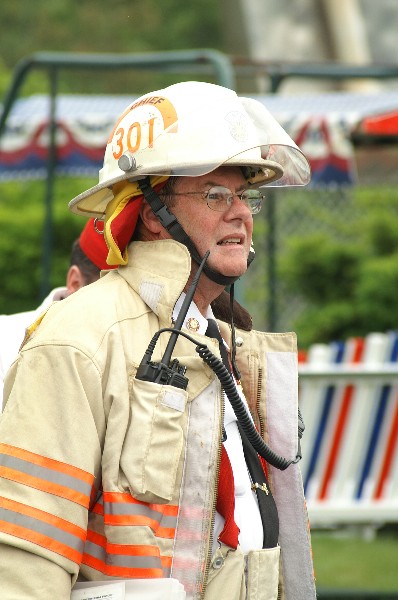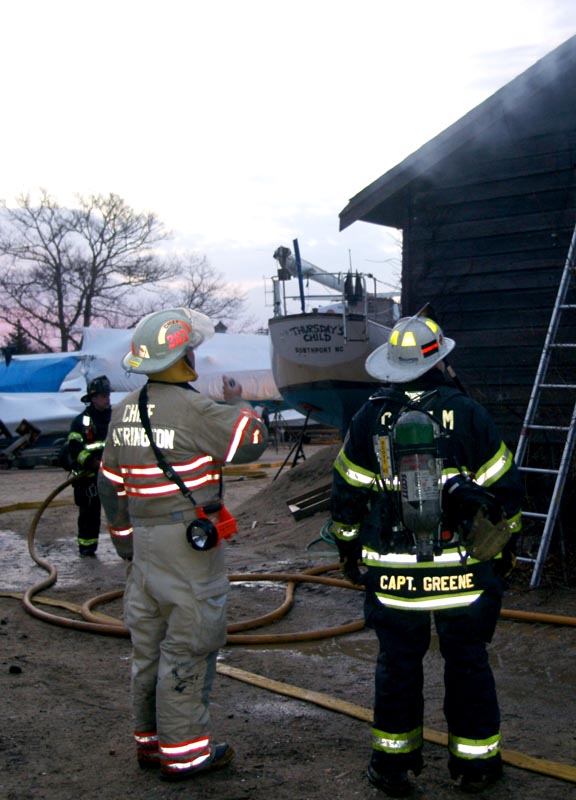 Fire in Marstons Mills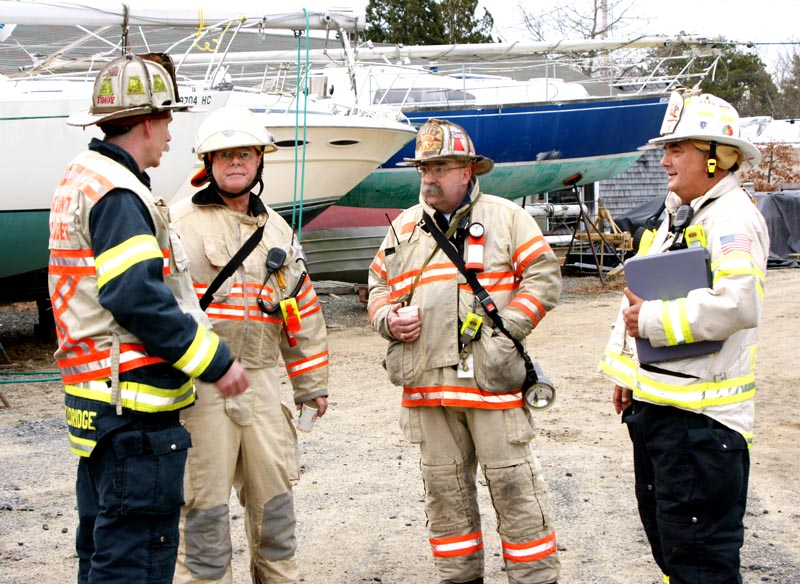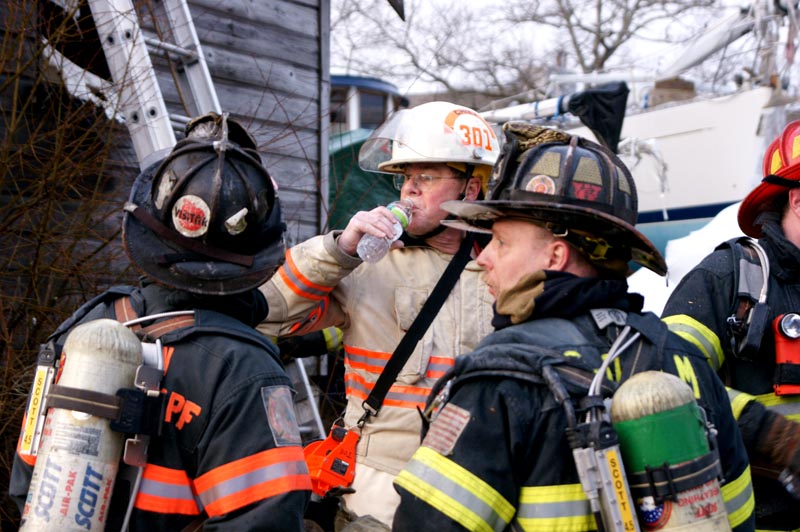 Mutual aid chief into Pearl Street, Hyannis
Handling accountability at a Hyannis fire.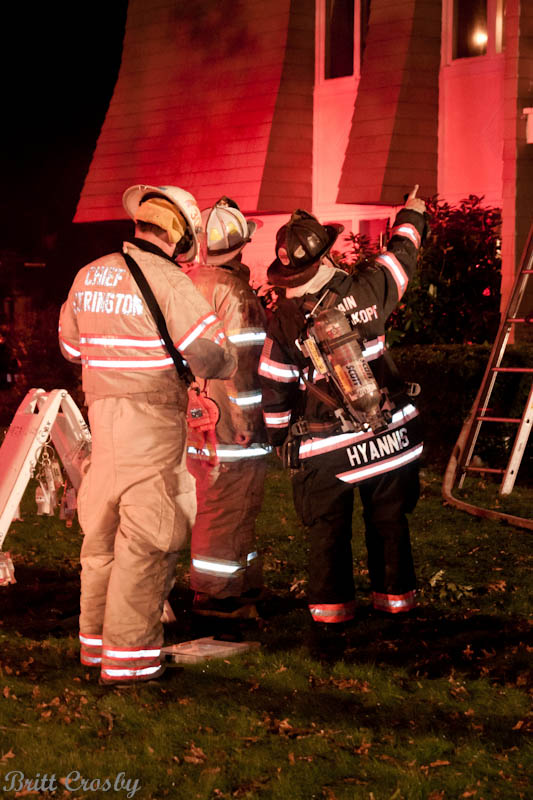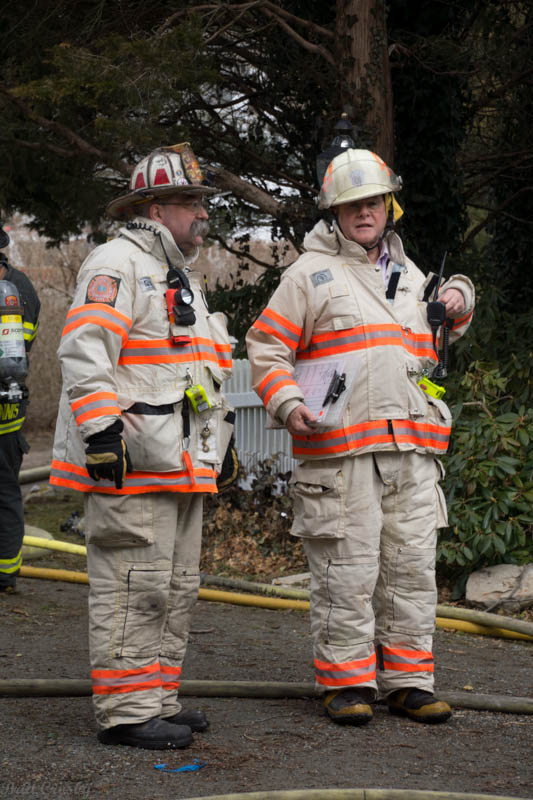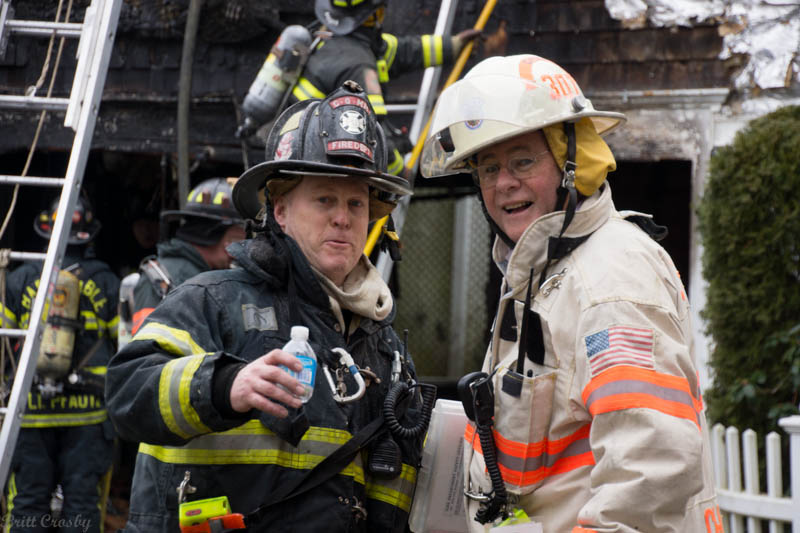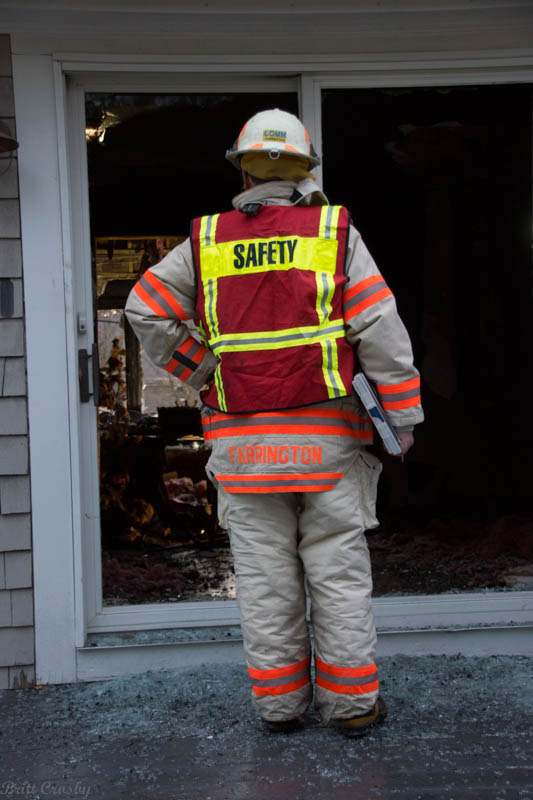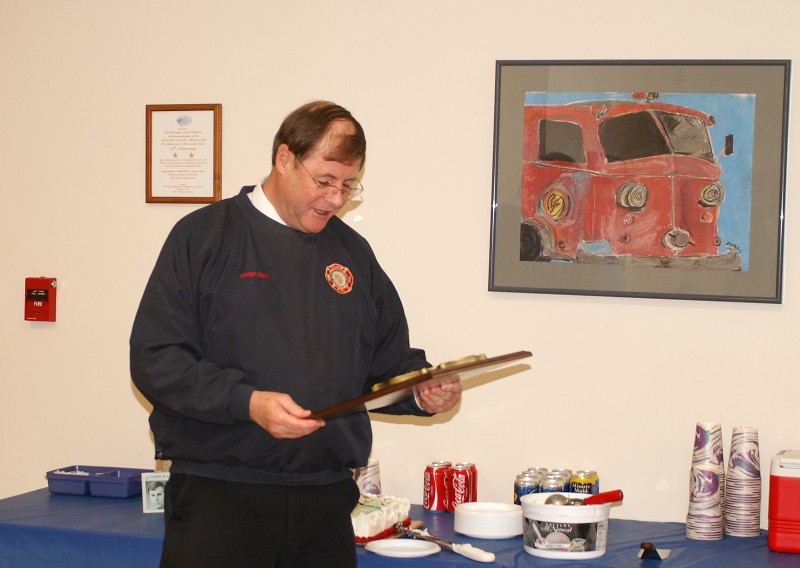 Chief Farrington was recognized at the 35 year mark in 2008.
Chief Farrington in his corner office as he passed his 40 year mark and began planning for the transition.
Few people make it to the level of fire chief.
Fewer serve the same department for more than a few years.
Only a few ever make the 40 year mark
Congratulations on your retirement!
[ P1 ] [ P2 ] [ P3 ] [ P4 ] [ P5 ] [ P6 ]
CapeCodFD.com
2013