CapeCodFD.com
[ Home ] [ Features ] [ Wellfleet FD ]
Building The New
WELLFLEET FIRE STATION
< Prev Page 3 Next>
Added March 6, 2008 - Updated May 5, 2009

The Wellfleet Fire Department moved into their new home in
early March 2009 - ahead of schedule and under budget.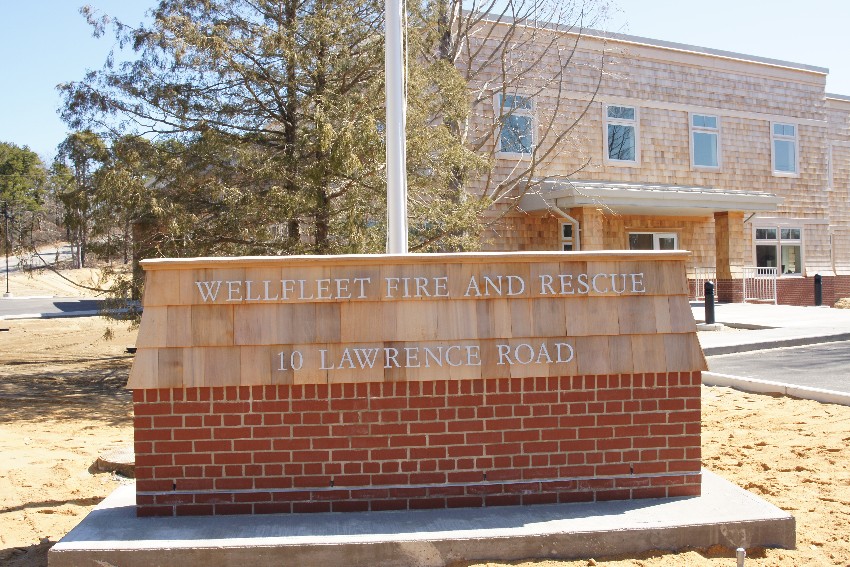 The new Fire / Rescue Headquarters is located at 10 Lawrence Road.
It faces the old fire station.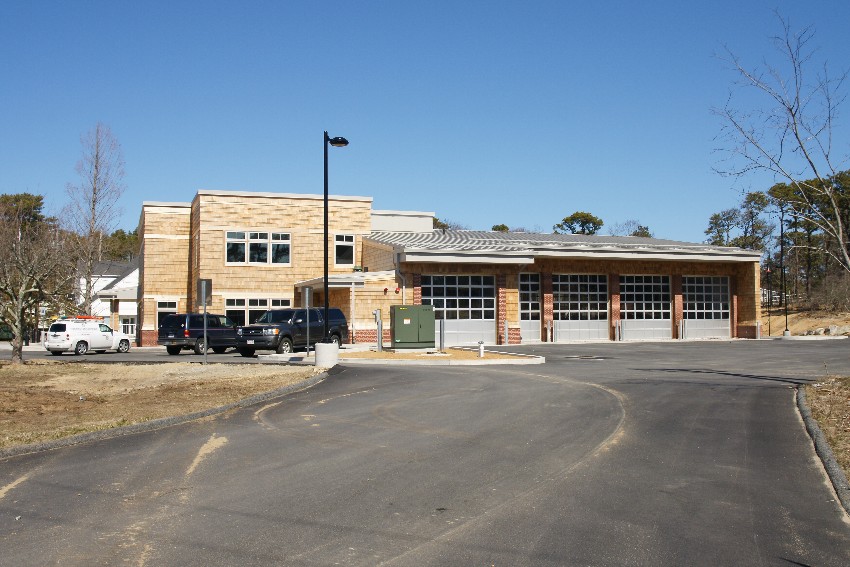 The Route 6 entrance.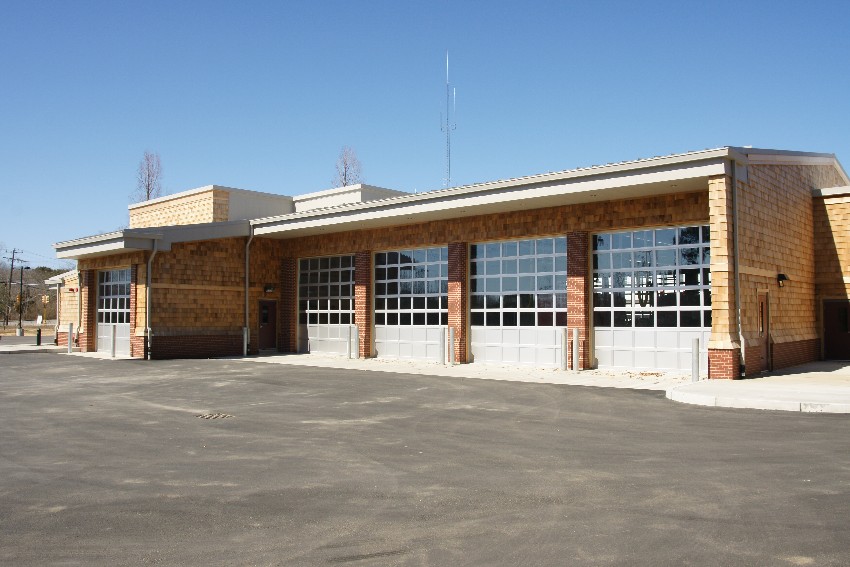 The rear (south side) of the station


The facility has a large generator for emergency power supply, a fuel pump, and
two 40,000 gallon underground water tanks for the building and fire protection
for the town.

The front of the station facing north.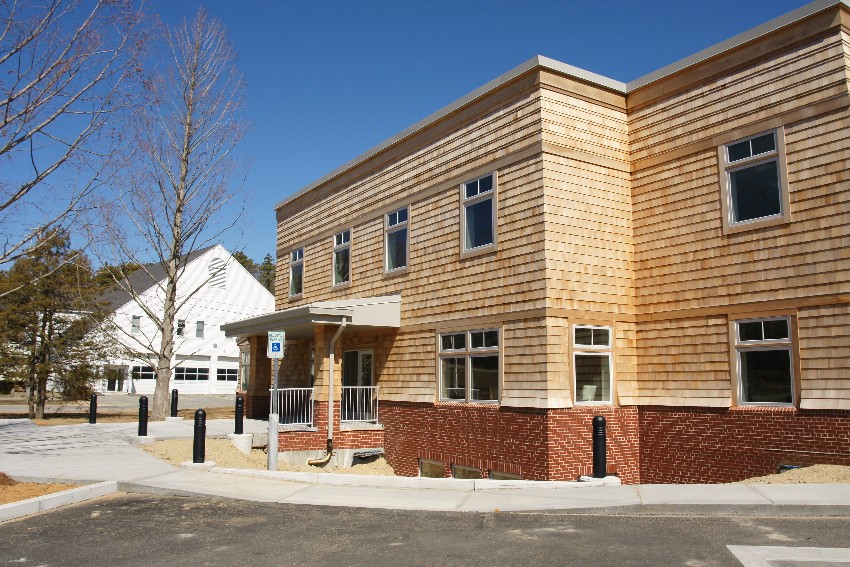 The main public entrance to the fire station.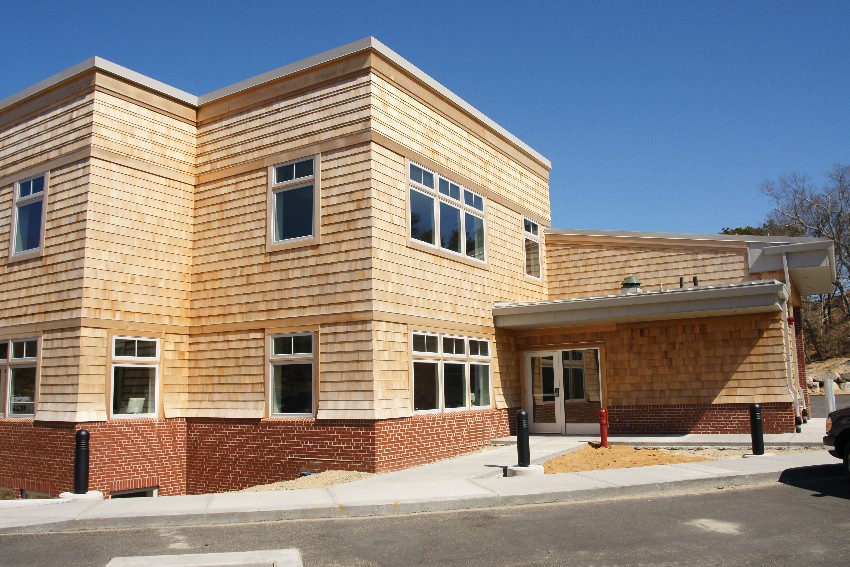 Personnel entrance to the station.
The fire station is completely protected by a sprinkler system.


After open house May 2009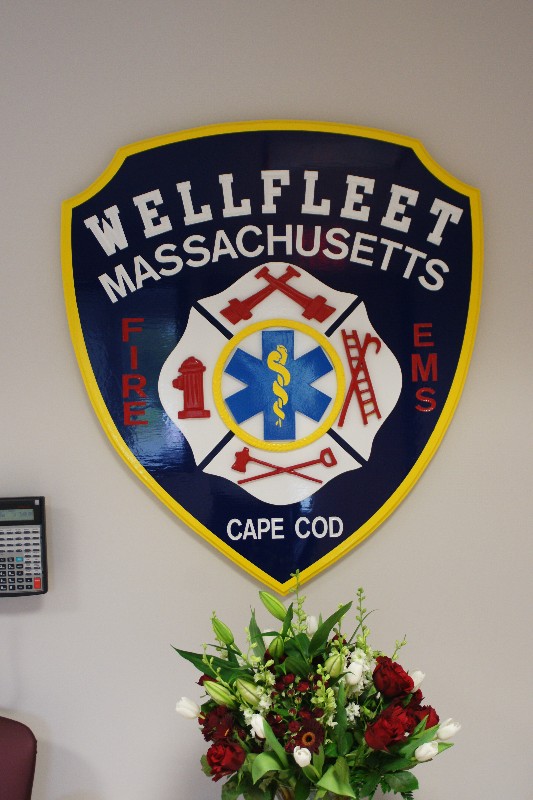 Patch welcomes visitors in lobby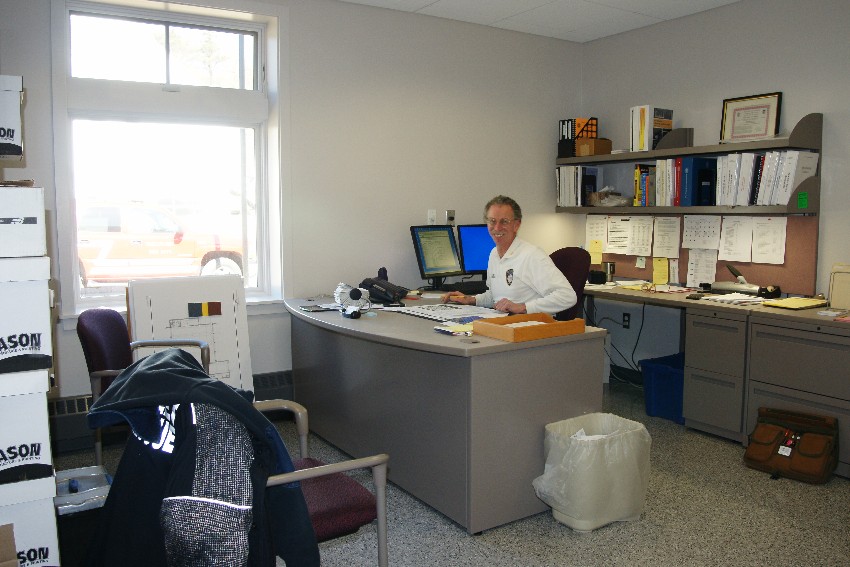 Chief Dan Silverman is happy to be in his new facility.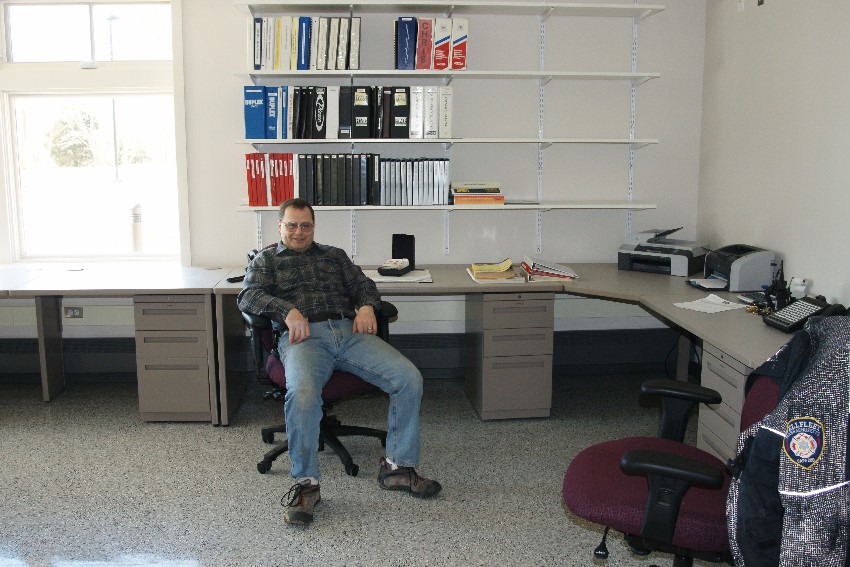 Captain Ferreira in the duty office.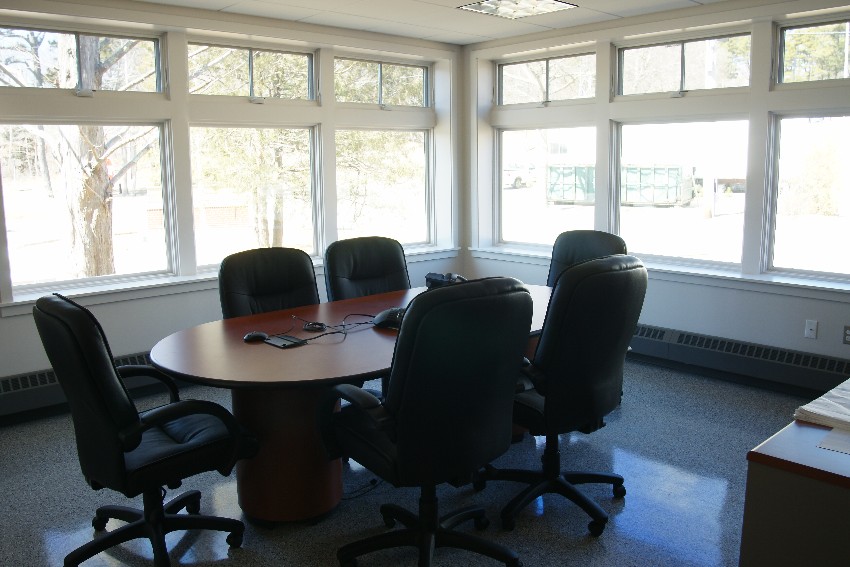 The conference room

A medical room is right off the lobby for walkin patients.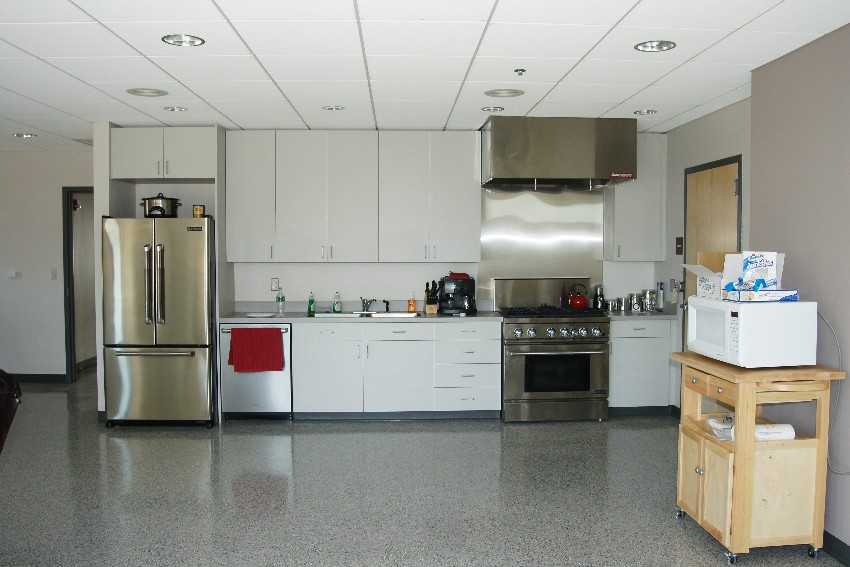 A modern kitchen on the second floor.

Kitchen, dining, living space.

Residential facilities for on duty personnel working 24 hour shifts.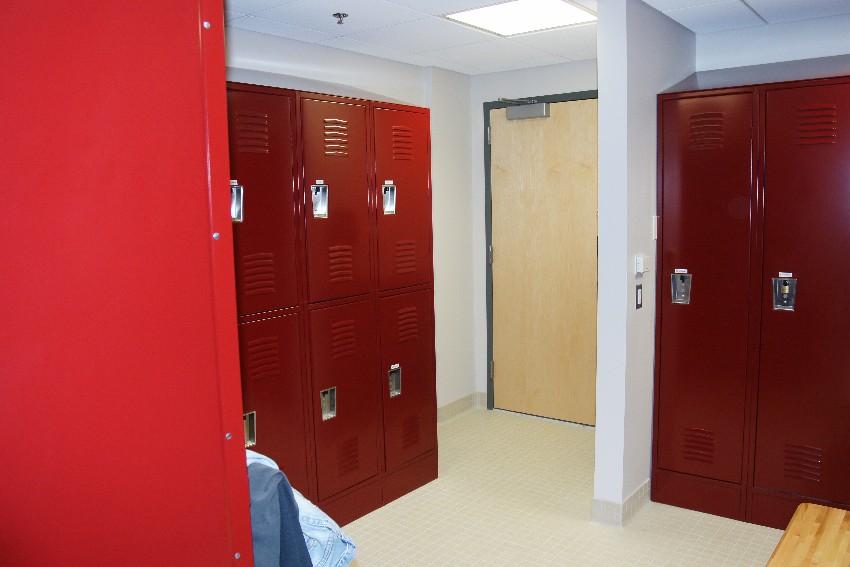 Locker room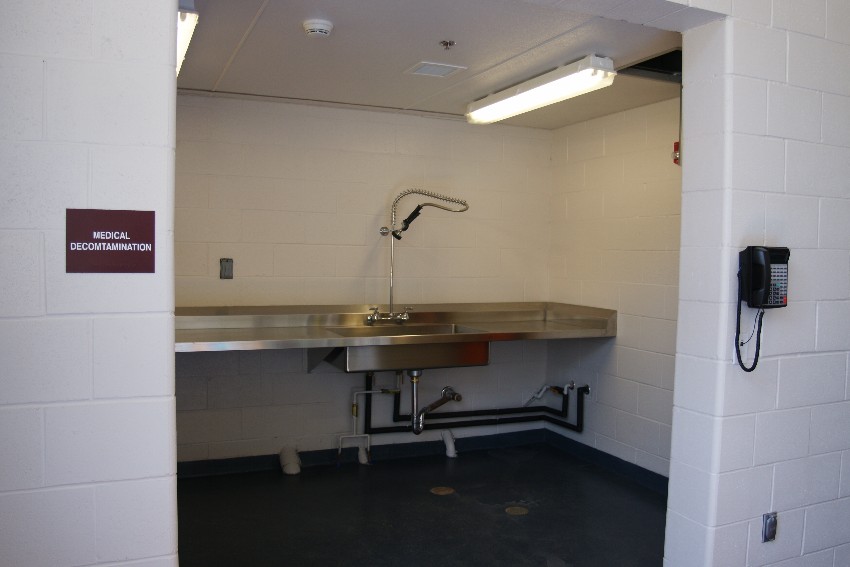 A medical decon room is located at the southern end of the ambulance bay.

The south end of the ambulance bay is used upon return to wash, decon, and resupply ambulances.

Wellfleet's three ambulances all fit in the one bay that is kept at a warmer temperature
than fire apparatus.

Oxygen cascade system.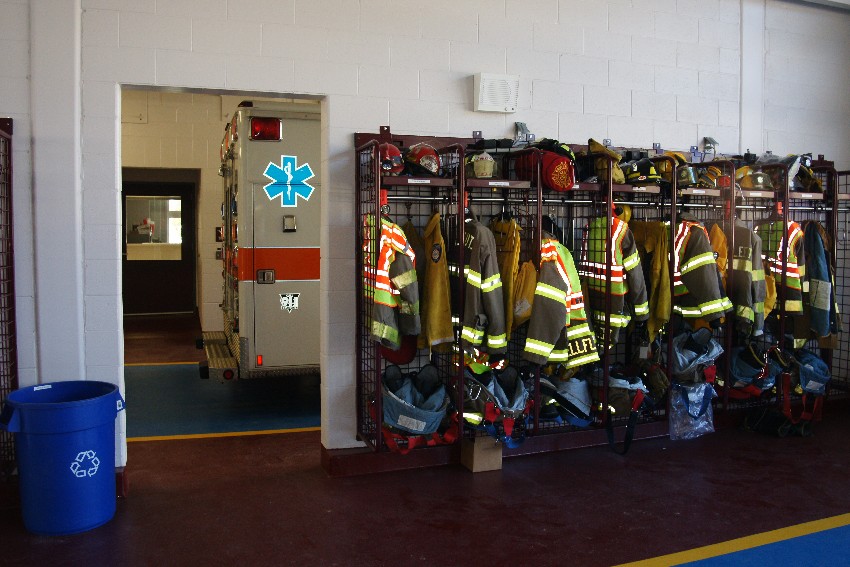 The path from the living / office areas leads through the ambulance bay to the apparatus
floor and personnel turnout gear.

Hose storage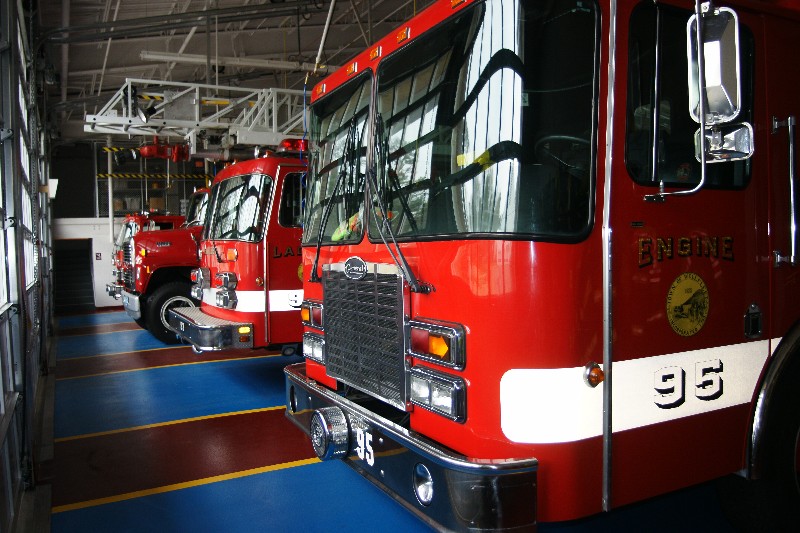 Wellfleet apparatus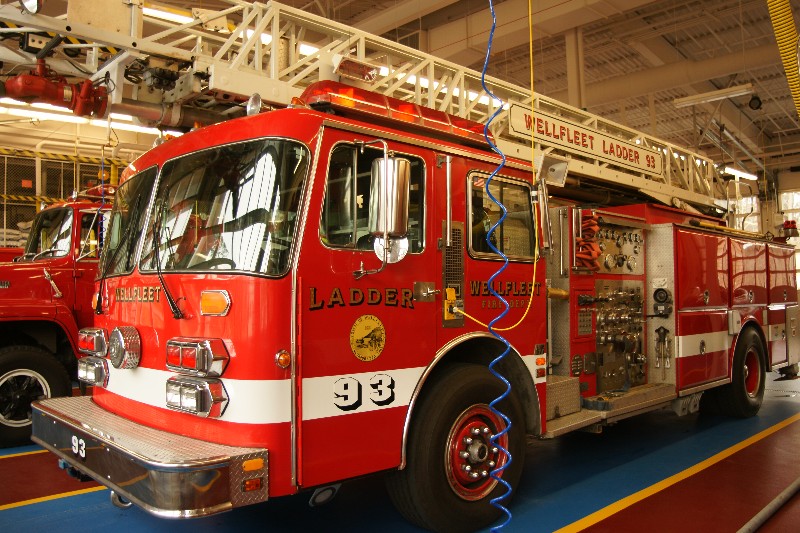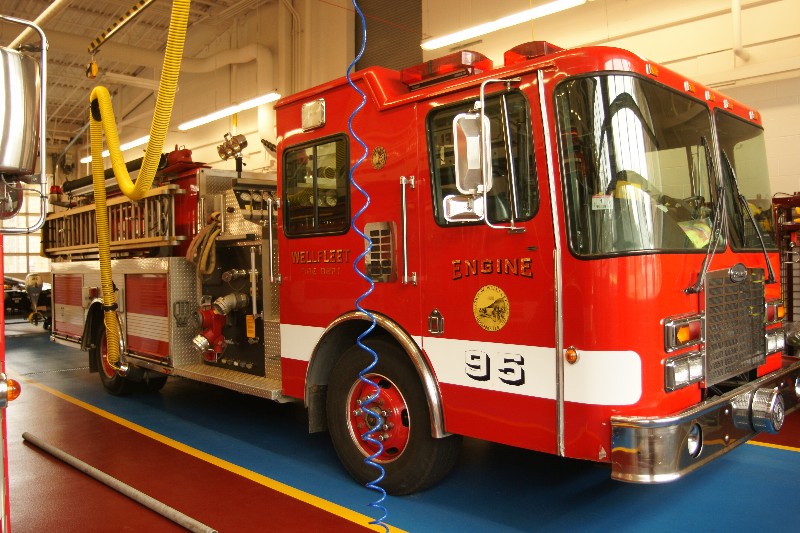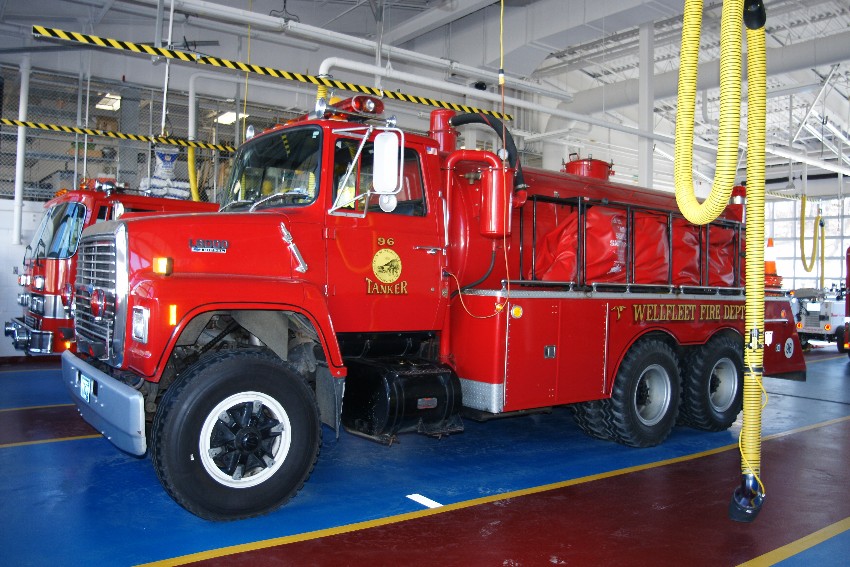 The apparatus floor is heated with radiant heat and is protected by a floor covering.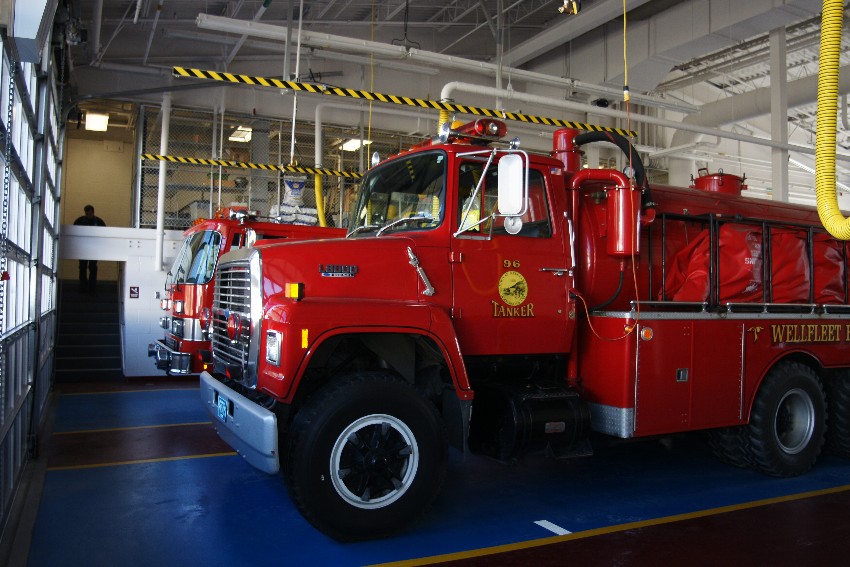 A storage / supply area is located along the side of the apparatus floor.

The apparatus room is well lit with natural light

Two of the four main pieces of apparatus in the bays
include Tanker 96 and Engine 94.

Full apparatus bays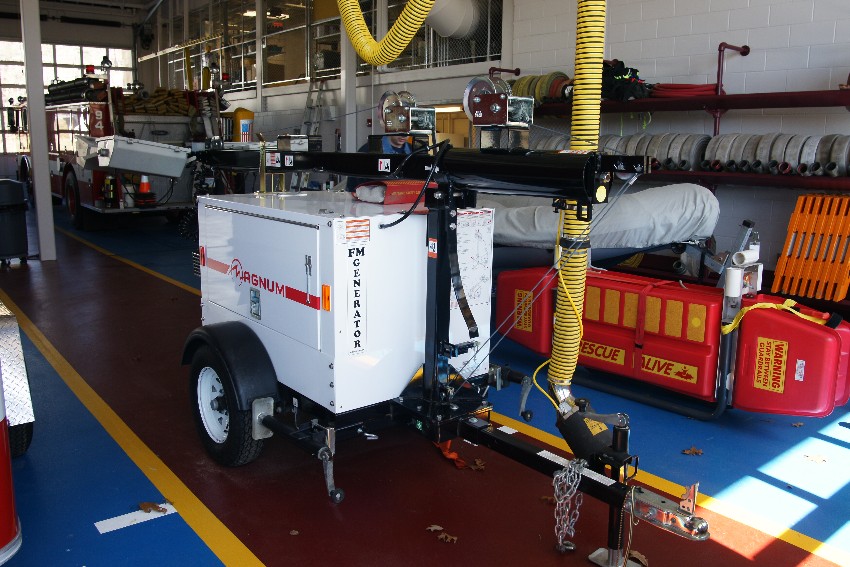 Other apparatus and equipment including forestry and utility vehicles, boats,
special hazards trailer, and a lighting plant are heading out the rear of the station.
The move in process will continue and there is work to be done.
But, Wellfleet Fire Department is officially in their long awaited
new home. Congratulations!
Photos by Britt Crosby
CapeCodFD.com
2008-2009