CapeCodFD.com
[ Home ] [ Features ] [ Wellfleet FD ]
Building The New
WELLFLEET FIRE STATION
< Prev Page 2 Next>
Added March 6, 2008 - Updated May 5, 2009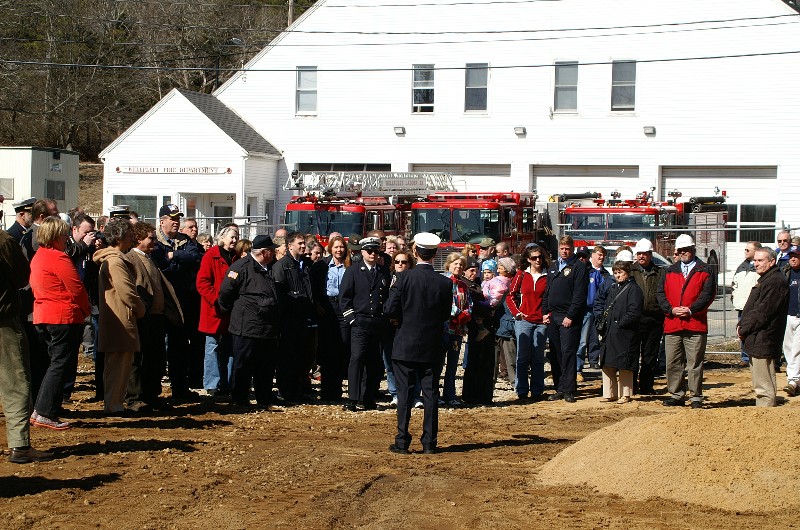 At noon on March 6, 2008 the ground breaking ceremony began.
Chief Silverman thanked the many people responsible for getting the fire station approved
and welcomed all those who came to help celebrate the occasion.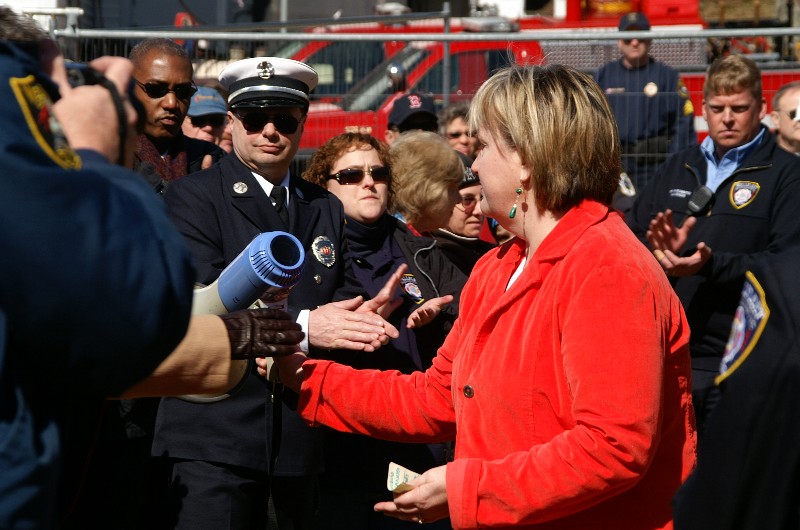 Town officials and others spoke about the project.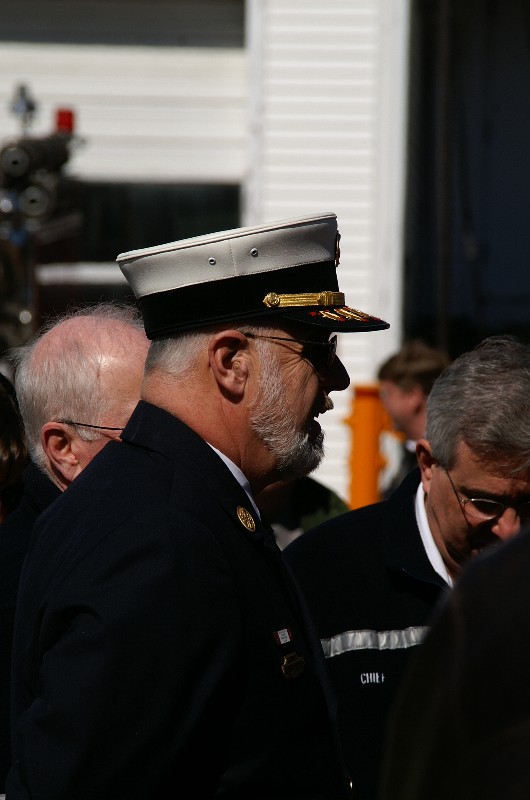 Former Wellfleet Chief Alan Hight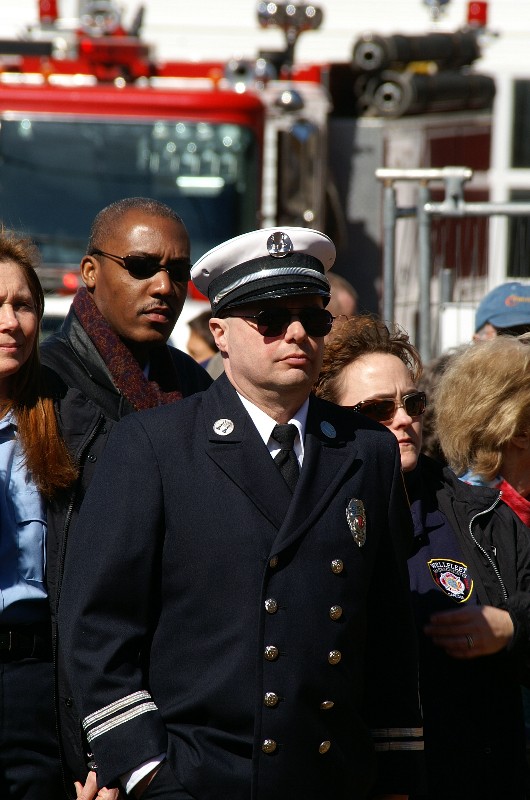 Captain Thomas Ferreira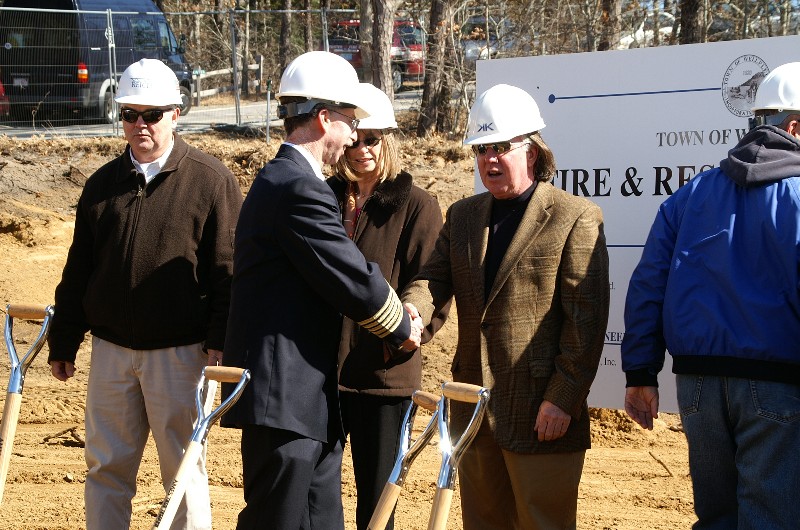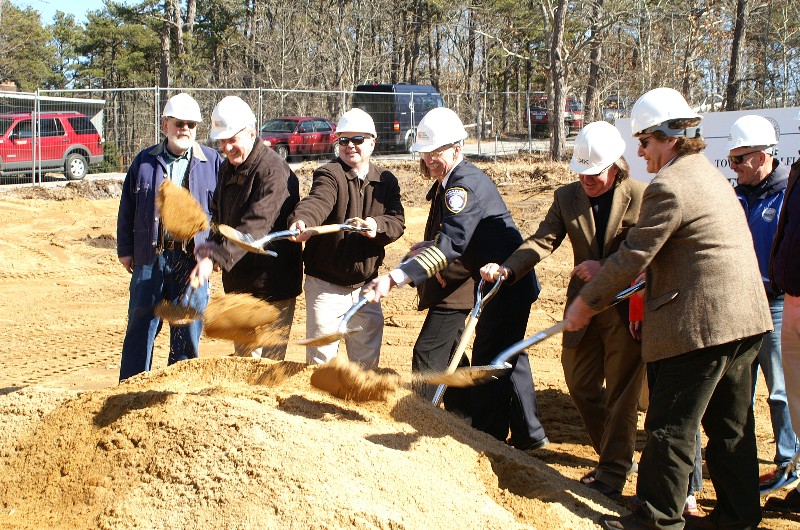 Chief Silverman tosses the first shovelful of sand at the site along with those who will build the station.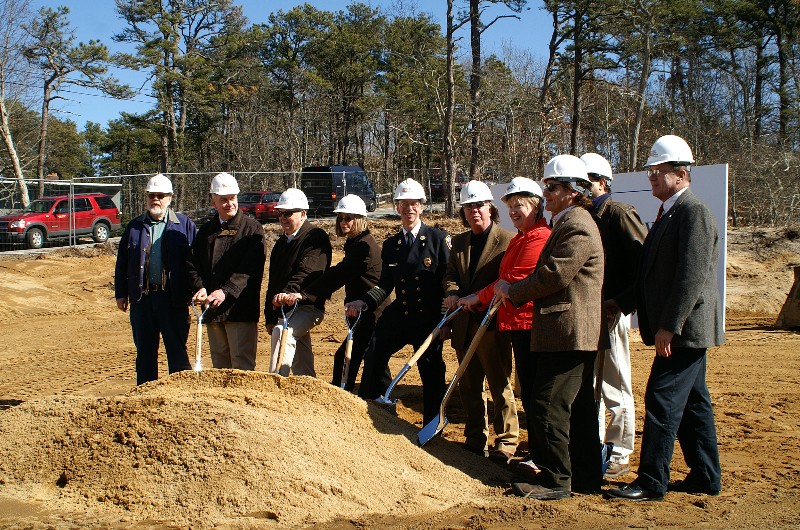 Two 40,000 underground tanks will be installed for water on the site since Wellfleet does not have a municipal water system.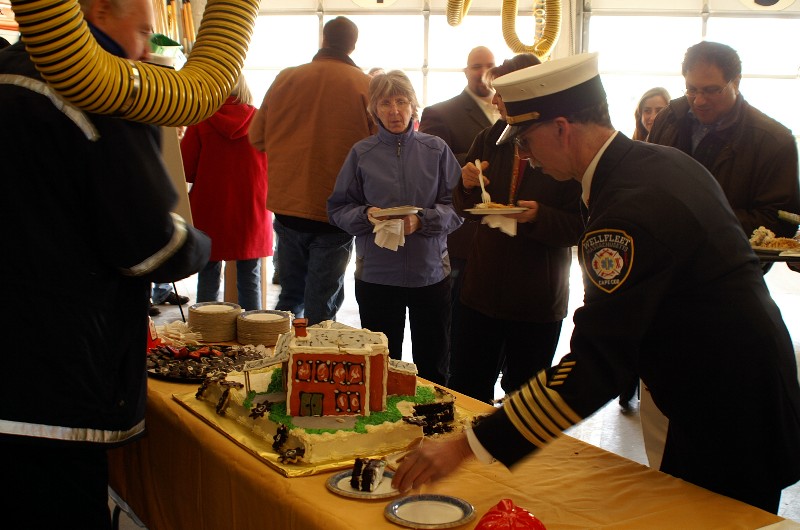 Chief Silverman serves the cake.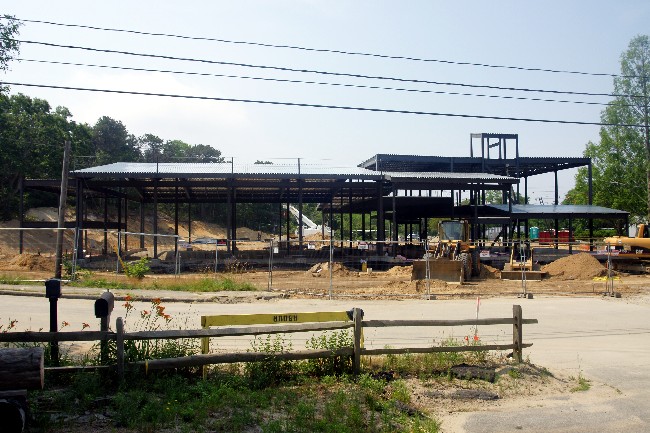 Construction got under way on the fire station, with four double bays for fire apparatus on the left,
a drive through bay for ambulances in the center, and living and office space on the right.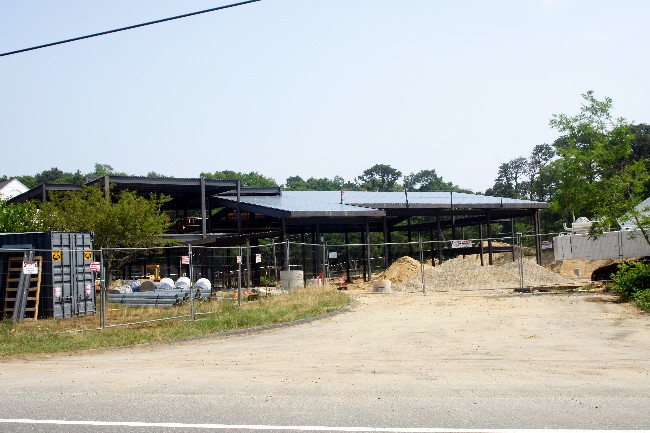 The Route 6 (rear) entrance to the facility.

By June 28, 2008 much of the steel was in place.

By September 8, 2008 the building was really taking shape.



Construction had proceeded smoothly and by January 21, 2009 the building
was nearing completion.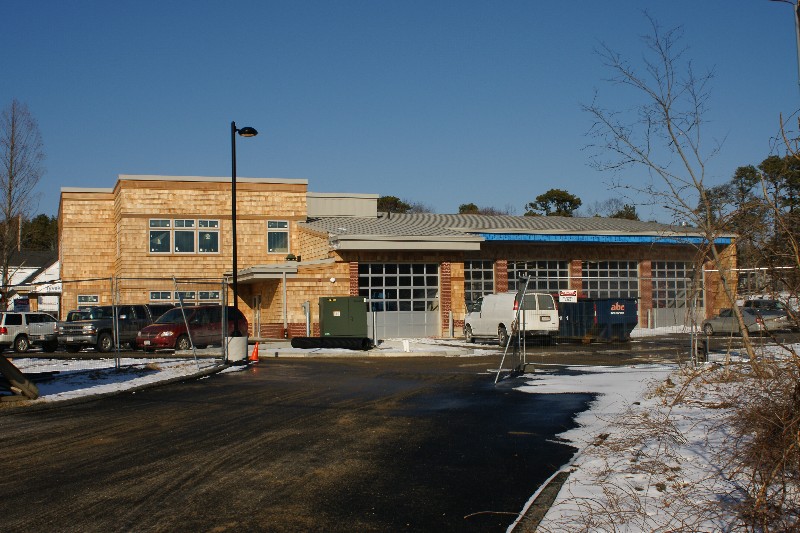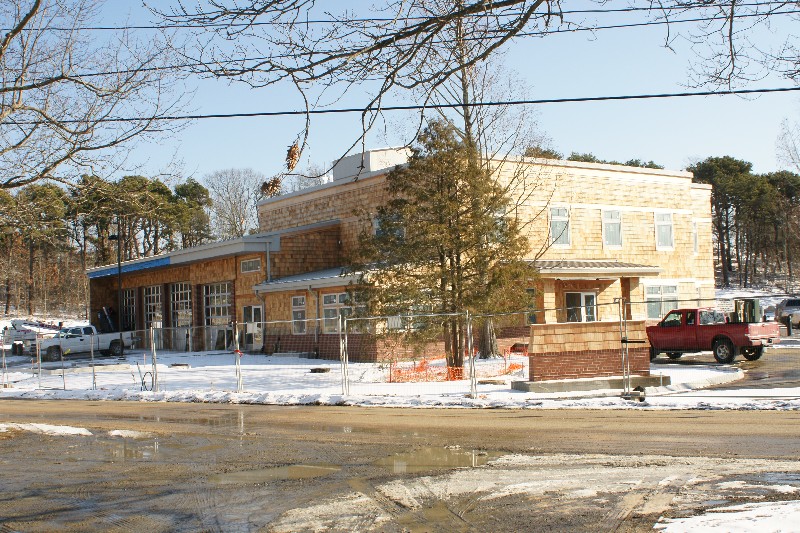 Wellfleet Fire Headquarters
January 21, 2009

The South Wellfleet Fire Station was decommissioned as the new station
was occupied in March 2009.
Photos by Britt Crosby
CapeCodFD.com
2008-2009