CapeCodFD.com
BARNSTABLE COUNTY CONTROL
MOVES TO NEW OTIS FIRE HEADQUARTERS
07-11-07
[ Home ] [ Features ] [ Page 1 ] [ Page 2 ]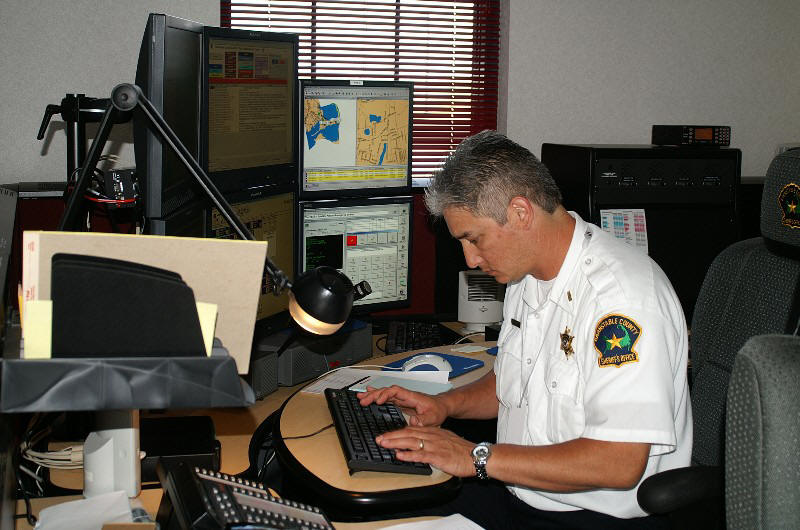 Lt James Fletcher entering data at the "call taker" position in the new radio room.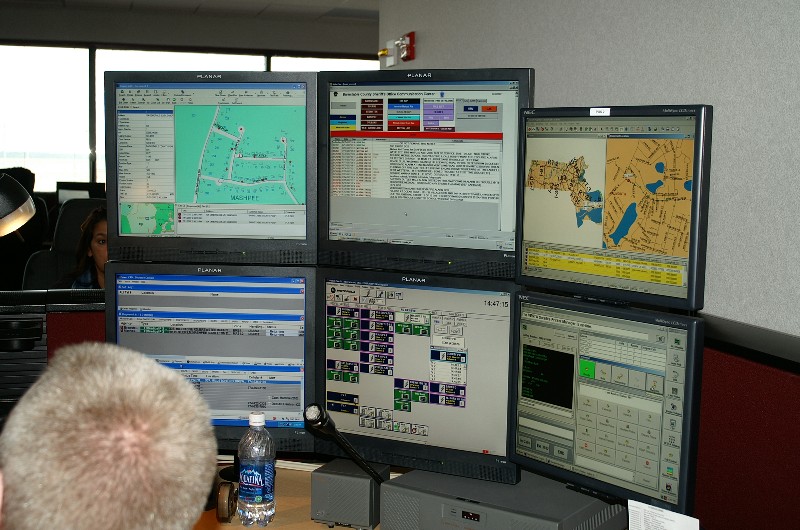 This is what the dispatcher sees now. The CAD system utilizes left screens with active calls posted below and
mapping of the location appearing above. The radio itself (mouse controlled) is located front and center.
The upper center screen accesses mutual aid run cards, email, the internet, etc. On the right is the newest
in 911 technology with the answering of 911 calls being done below and the plotting of the caller's location
on the mapping screen above. This is the Mashpee / Brewster fire alarm position. All positions are alike.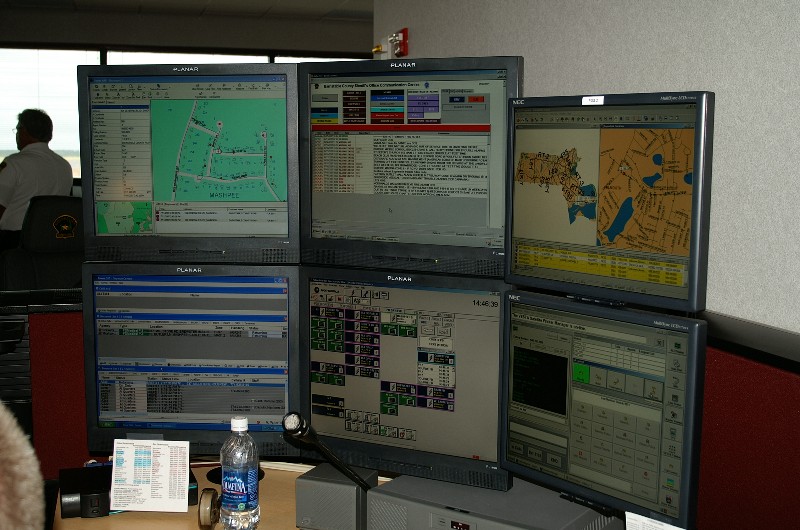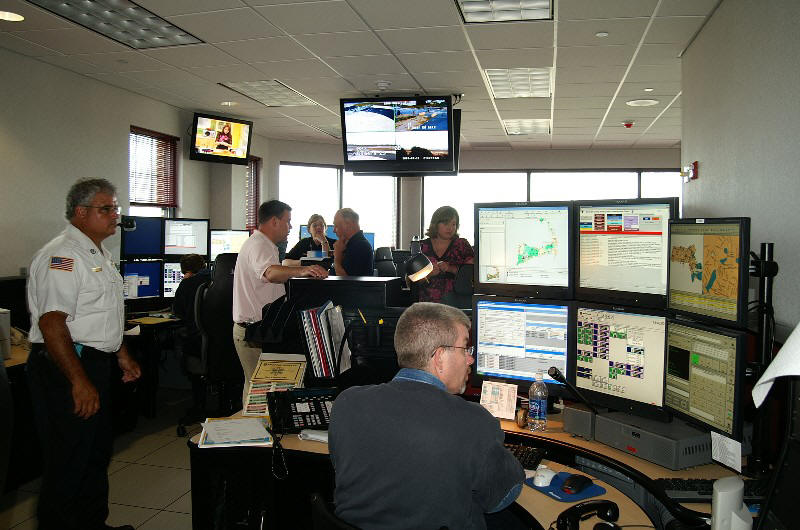 Security cameras monitor activities on the base and around the facility. Large high definition monitors hanging from the
ceiling can be observed by all in the room.

There are eight potential positions in the room. The left is the County / Barnstable County control position, including
Barnstable / West Barnstable fire alarms. The right is Bourne / Orleans fire alarm. CMED and the future Otis fire alarm
have positions closest to the windows over looking the runways.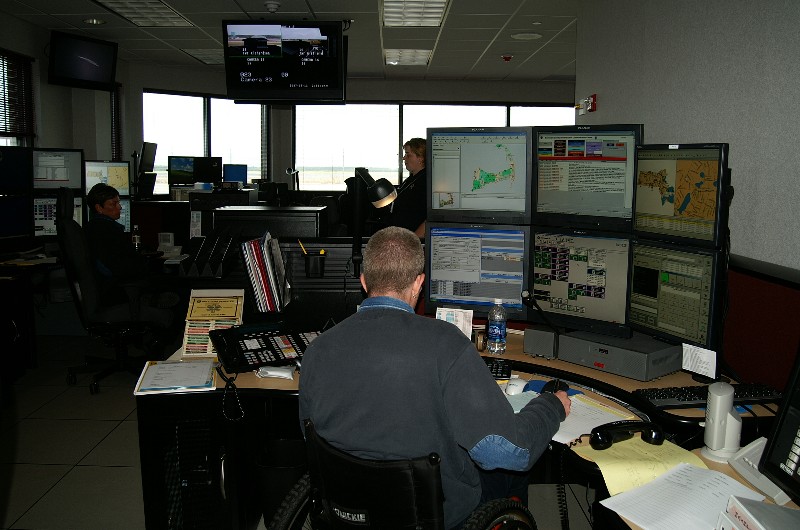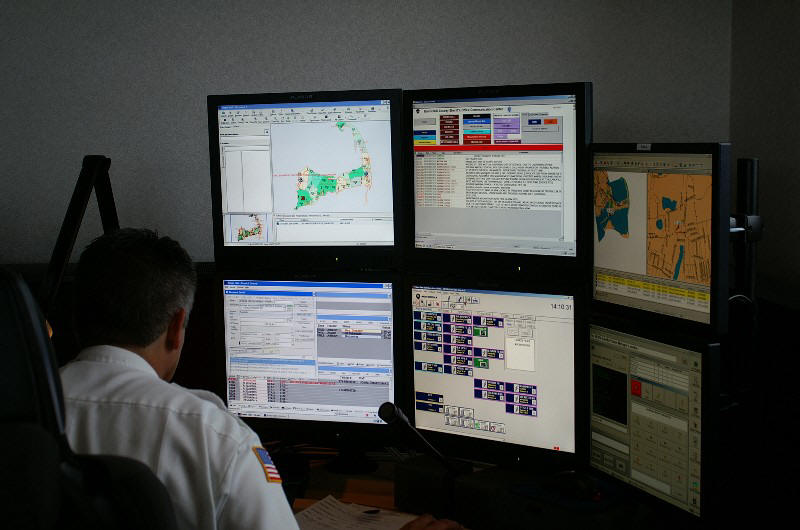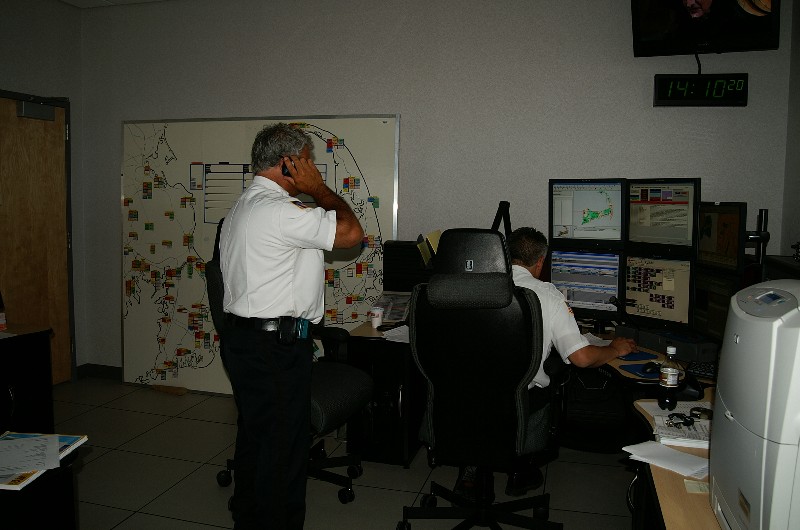 Call taker position and the mutual aid map.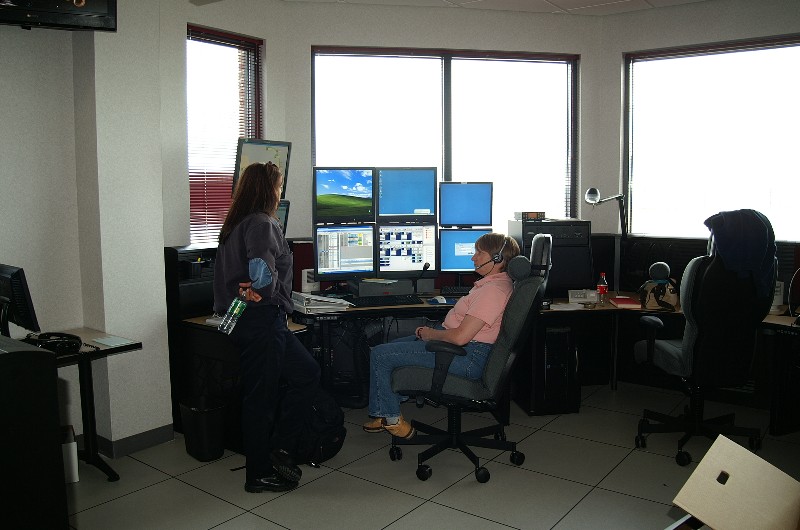 The new Barnstable CMED position.

New Barnstable County Control position.

Bourne / Orleans Fire Alarm.
THE OLD RADIO SHACK



The old Sheriff's Department Communications Center,
known as the "Radio Shack" was located in the facility
next to the old house of correction in Barnstable.

The console in the old facility.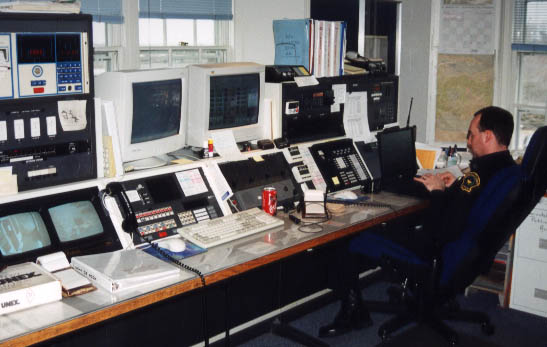 Former Barnstable County Control position.

Photos of the old radio room circa 1960s

Bill Whiteley, dispatcher in the radio room 1960s-1970s.
That console was reported to be surplus from NASA space program.
"The good old days"