CapeCodFD.com
< Prev ] [ Home ] [ Features ] [ Next >

MASHPEE BRUSH FIRE
Turner Road
Thursday April 17, 2008
(Page1) (Page2) (Page3)

State Breaker 6

Falmouth Breaker 15 got off the road into a little mud.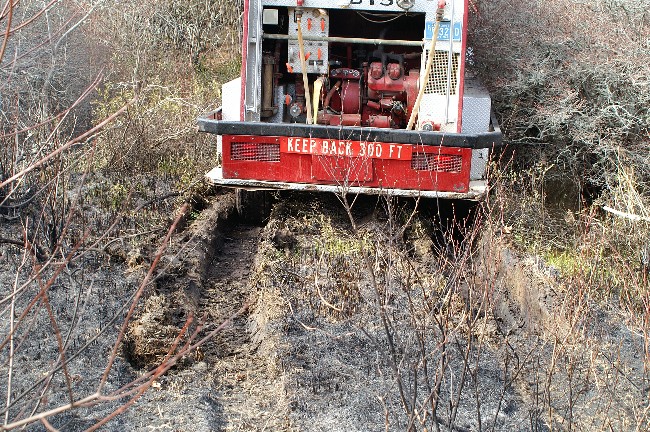 Falmouth B-17 coming in to mop up a few hot spots

Breaker 353 comes in to help B-15 out of the mud.

Falmouth mechanics rig chains between B15 and B353.

B-15 is pulled out of trouble and back onto the road

Breaker 15 is a 1971 International / Thibault, one of the last 'County' brush breakers.

State Breaker 6 crew.

Flat tire on B-354

Tire repairs made on B-354.
CapeCodFD.com
2008