[ Features ]

3rd Alarm Hyannis


Former Restaurant Burns
525 South Street
Sunday March 30, 2003
0026 hours
Photos Britt Crosby
Page 3 of 3

Firefighters made an interior attack to finish off the fire and hot spots.

The rear of the building.

Hyannis firefighters take a break.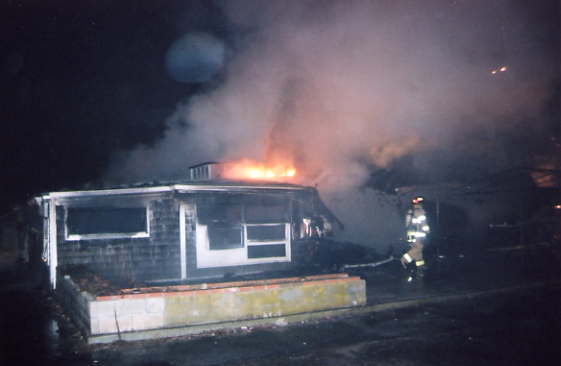 Side 2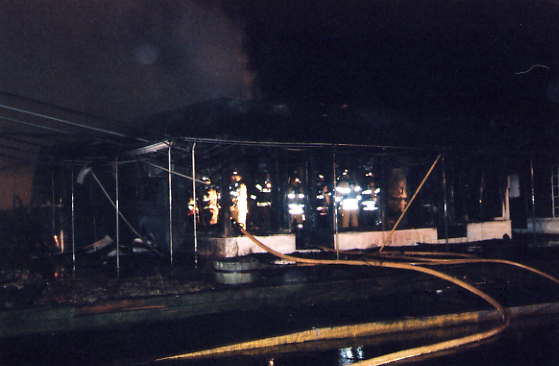 Overhaul begins on side 1.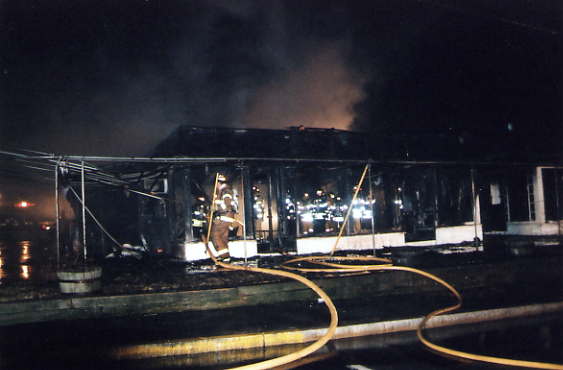 Side 1

Firefighters on side 1 standing ready.

Engine 822 operated on side 1.

The Hyannis tower on South Street.

Heavy rains began soon after the fire was knocked down.

Hyannis Tower 829.