CapeCodFD.com

HYANNIS 2ND ALARM


39 PEARL STREET
Friday March 18, 2011
Approx 2325 Hours
[ Page 1 | Page 2 | Page 3 | Page 4 | Page 5 | Page 6 ]
39 PEARL STREET
Hyannis Fire Department received calls for a fire at the Captain Bearse Lodge
rooming house at 39 Pearl Street (Between Main and South Streets) at approximately 2325 Hours
on Friday, March 18, 2011. Police units arrived and found heavy smoke and fire coming from the
third floor of the occupied structure. Evacuations were in progress. A 2nd Alarm was transmitted
upon arrival bringing mutual aid to the scene from neighboring departments. Heavy fire conditions
required master streams from the Hyannis and COMM ladder companies as well as several
handlines to be bring the fire under control. Dozens of personnel were on scene for several hours.
Of interesting note, this fire was on the final night shift of Hyannis Firefighter Danny Clough who
drove Engine 823 to the fire and retired the following morning at 0800 hours after 36 years
with the Hyannis Fire Department. See Story.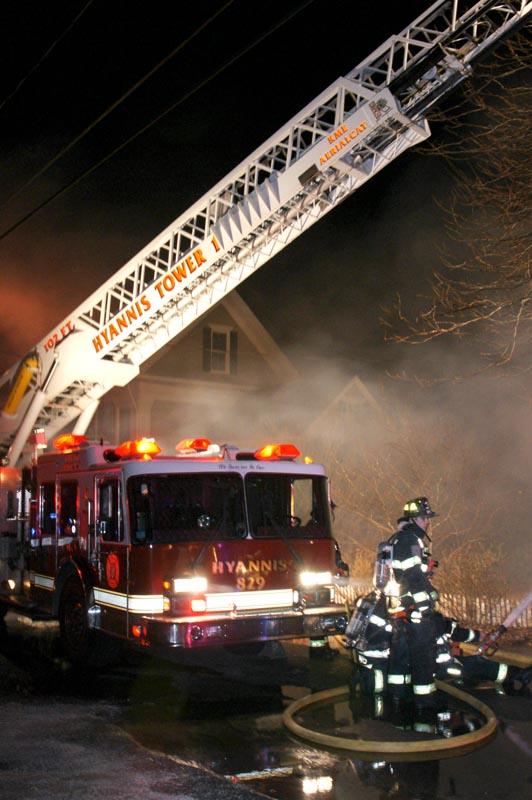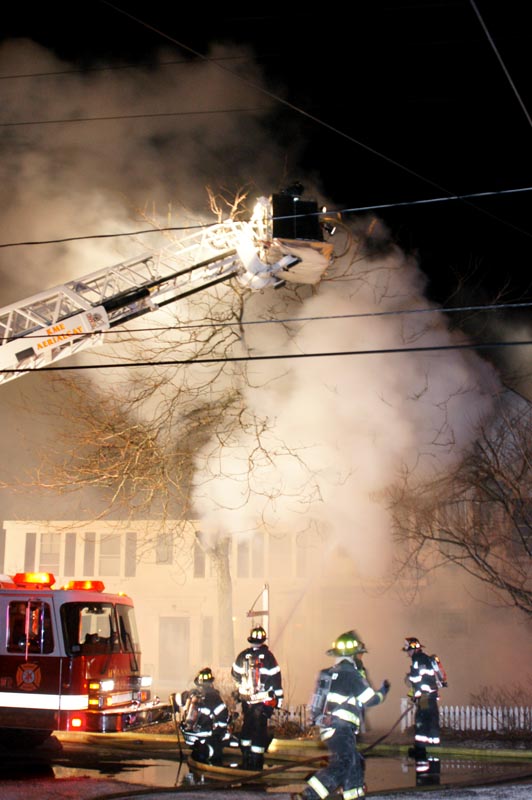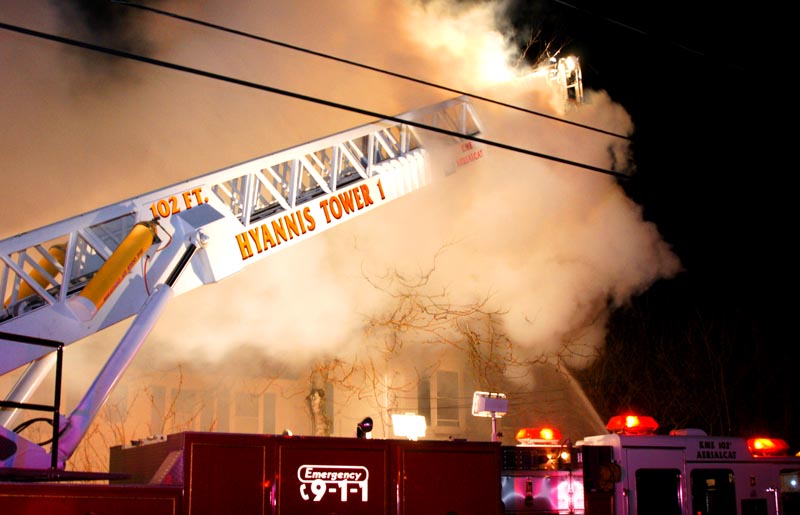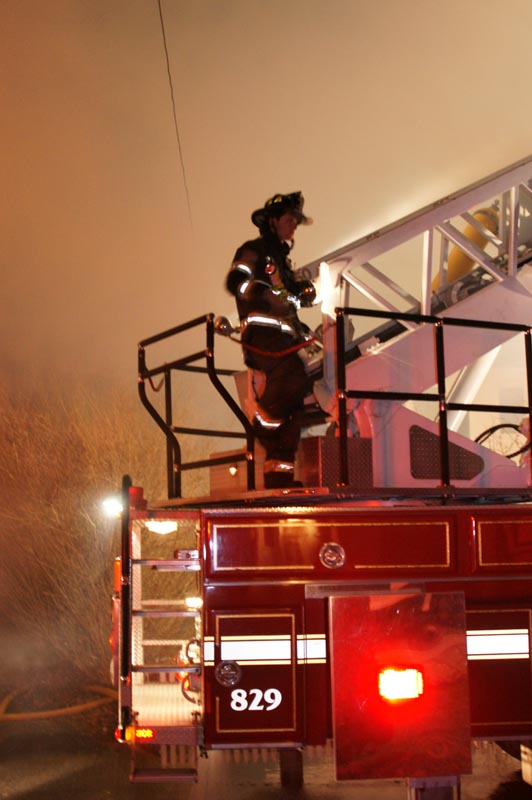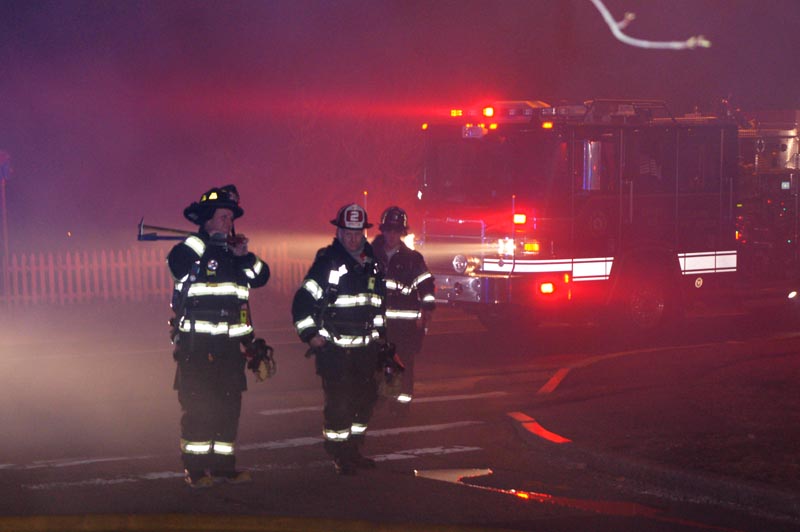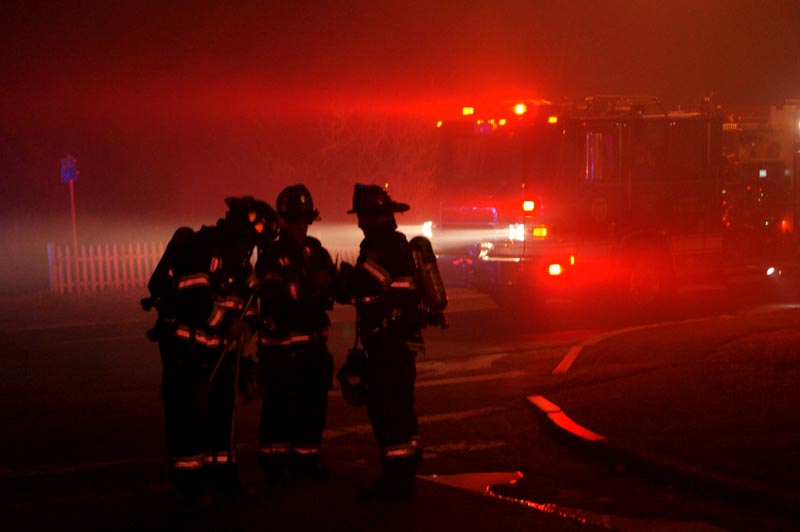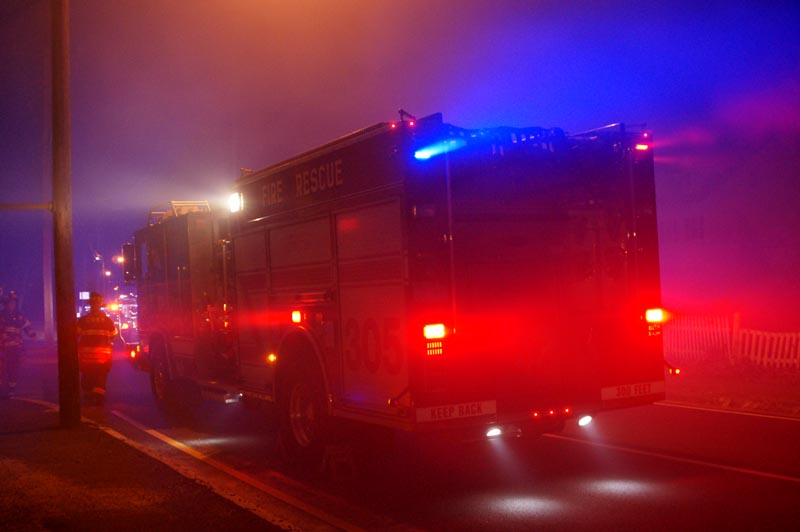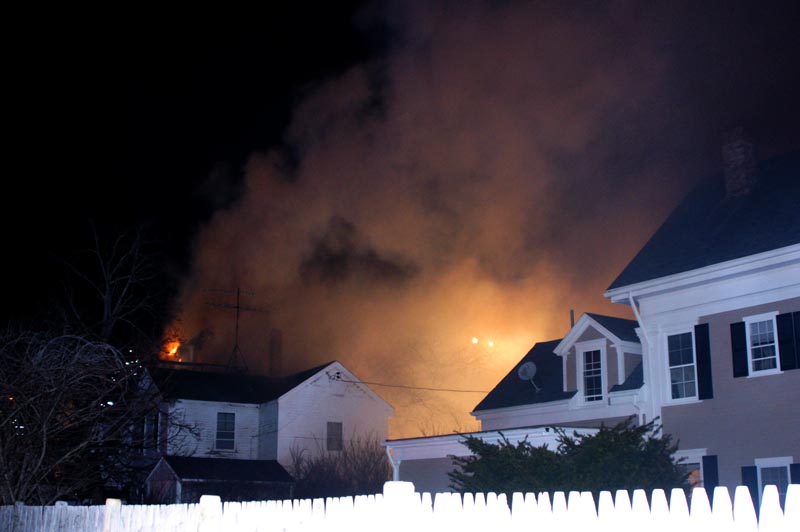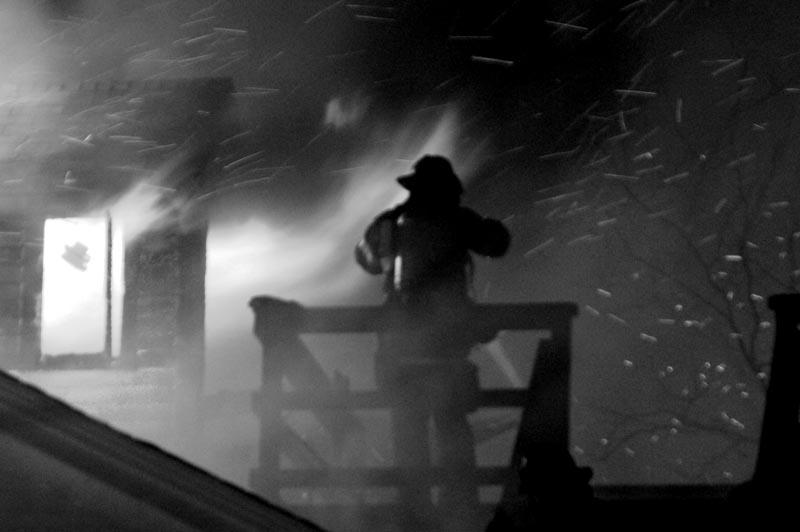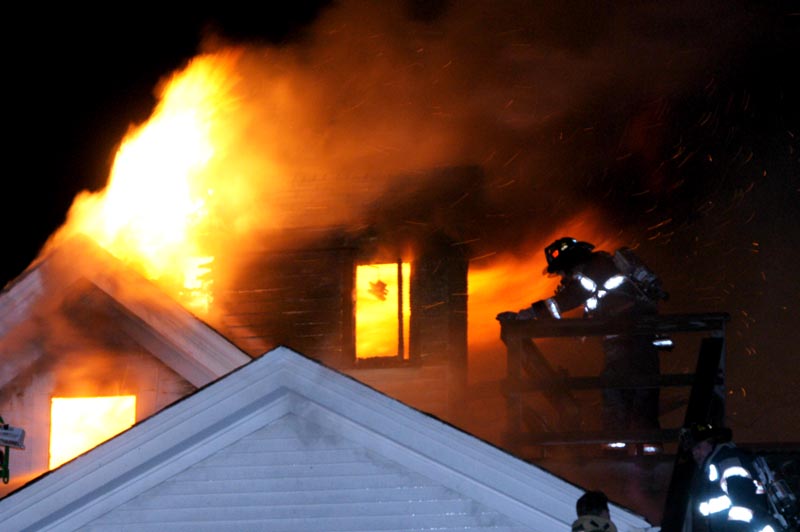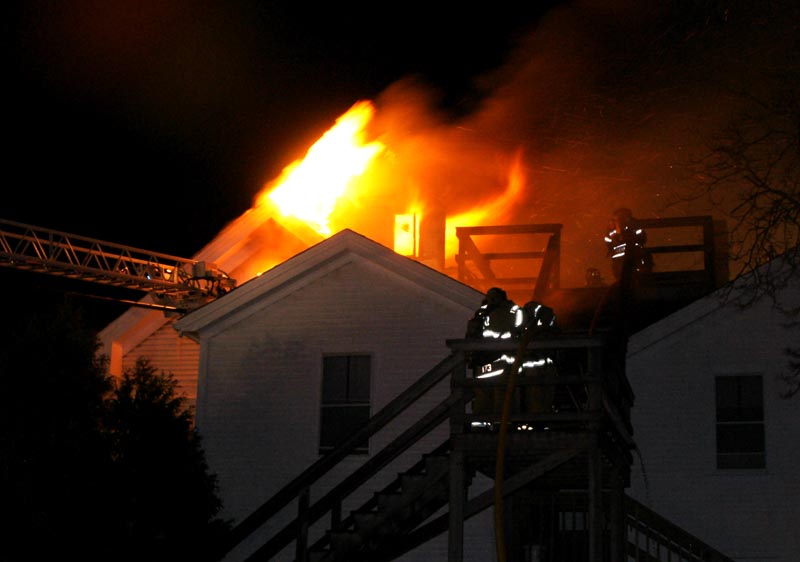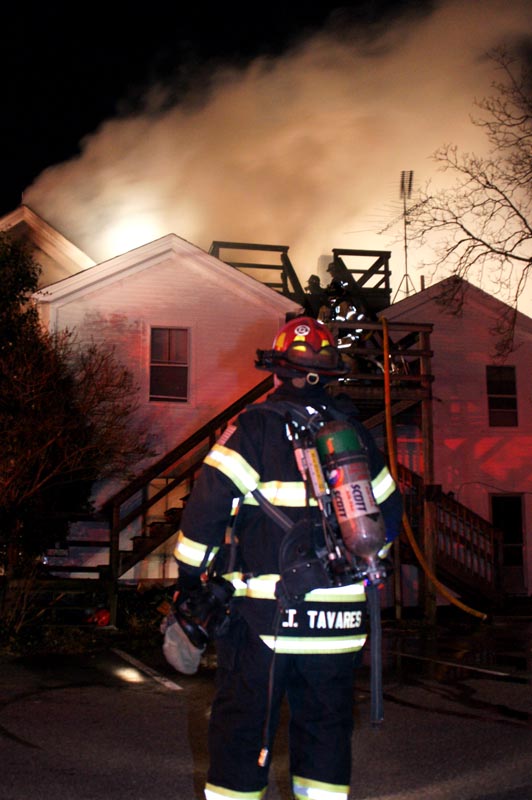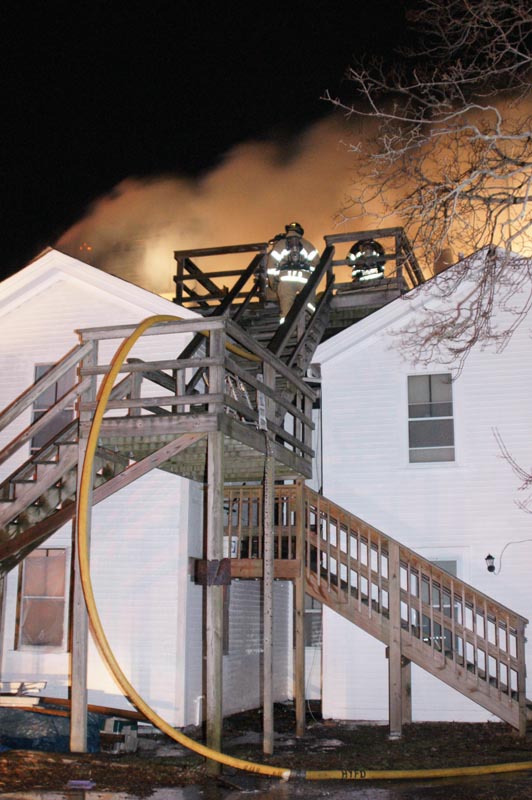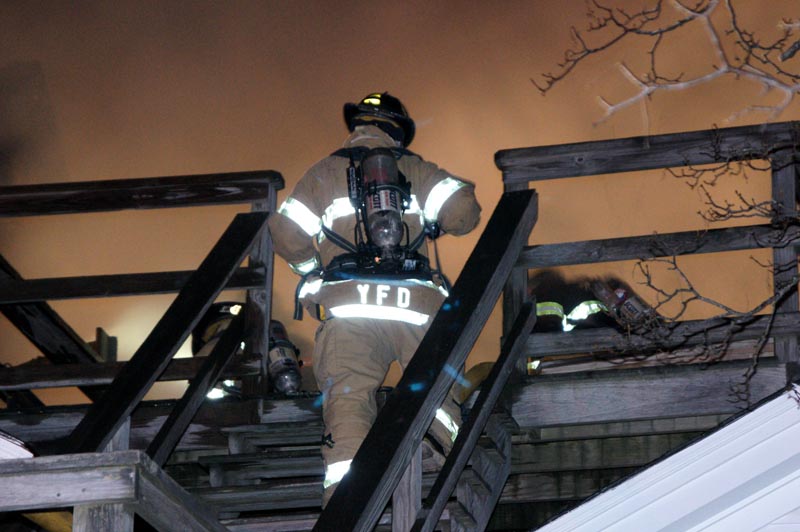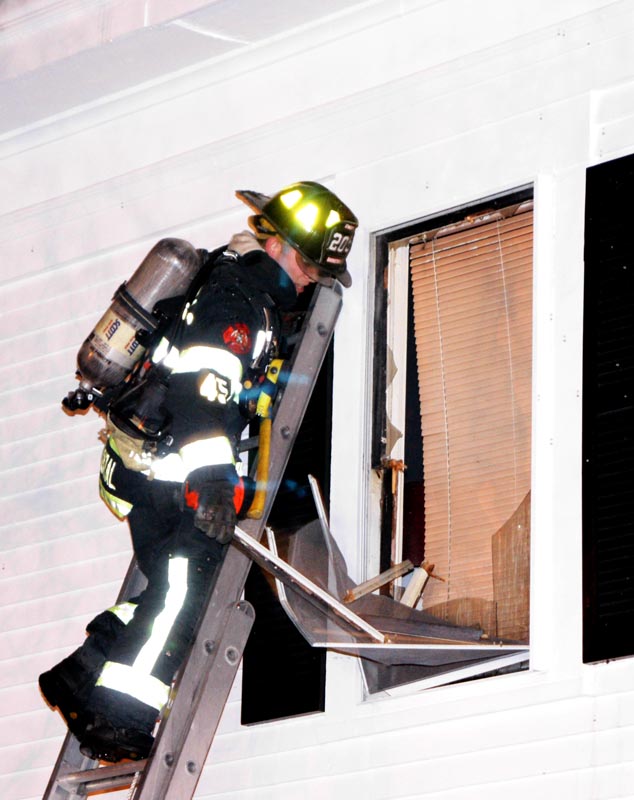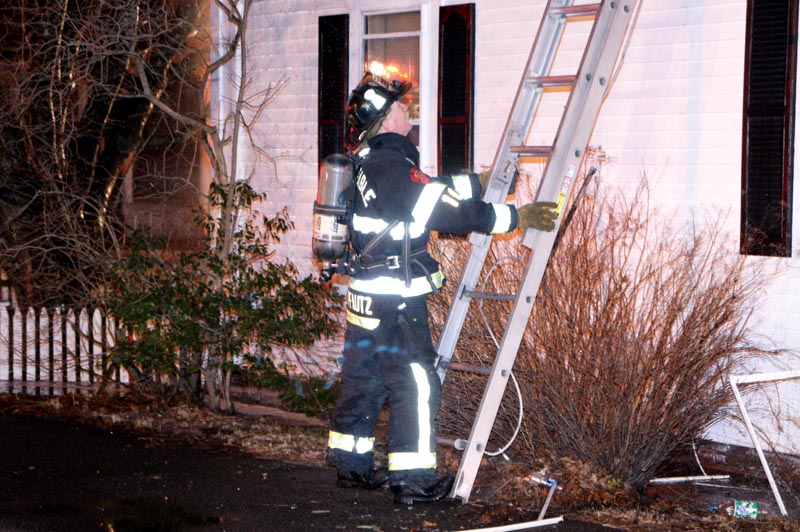 [ Page 1 | Page 2 | Page 3 | Page 4 | Page 5 | Page 6 ]
CapeCodFD.com
2011